eBay is a popular and reputable online marketplace to earn a great income for sellers in the world. Geographically, the richness of the eBay marketplace is spread in many countries. On average, millions of products are listed on eBay a day. Customers visit this marketplace to make purchases and sell a wide variety of items from inexpensive to great value items. eBay is also well-known for its diverse eBay auction products, with such a potential customer market, you can expand your business quickly. If you're wondering whether or not to start your business on eBay, check out these eBay statistics!
1. Top 10 Interesting Ebay Statistics Sellers Should Know
eBay is a popular online shopping platform that attracts millions of customers worldwide, take a look at eBay Statistics below to better understand this platform.
1.1 Number Of eBay Users – eBay Statistics
One of the first eBay statistics you need to know is about how many people use eBay.
As of Q1 2021, there are 187 million eBay users worldwide, a 1.08% increase in the number of eBay users from the previous quarter and a 7.47% increase year-over-year. This number includes 159M buyers and 19 sellers on the eBay marketplace.
eBay's quarterly growth is said to be the result of continued SEO efforts across key categories.
The number of active buyers in the trading card category has doubled.
New buyers of sneakers accessing eBay through SEO tripled.
The number of eBay users is reported to increase steadily year-on-year alongside a slight decline in 2016 and 2019. At that time, there were only 89.5 million active buyers in the online market, half of what it is today with users present in 190 different markets.
57% of eBay's total revenue comes from its international operations.
1.2 eBay App Usage And Downloads – eBay Statistics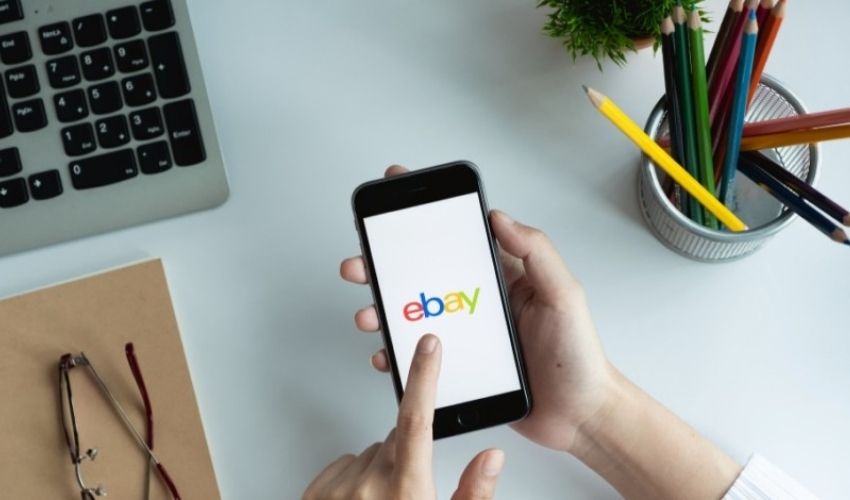 Did you know that the eBay app has been downloaded a total of 476 million times, especially popular in the US? According to eBay statistics, more than 3 in 10 (34.9%) smartphone users in the US use the eBay app. In which, each month this application reports 66 million users. These numbers make the eBay app the third most popular mobile shopping app in the US, behind Amazon – 80% and Walmart – 43.8%.
However, eBay offers the highest reach of all Android retail apps worldwide. The reach of Android users is 6.27%, much higher than Amazon (0.97%) and Walmart (1.78%).
1.3 Best Selling Product Categories – eBay Statistic
According to Edison Trends, the best-selling product category on eBay is "Electronics & Accessories" with 16.4% of all items sold on eBay. Obviously, this is a potential item. If you are interested in selling on eBay and don't know what to sell, you can consider electronics products and accessories.
But if electronics isn't the product you want to make money on, then consider clothing and accessories. These are also highly profitable products – 16% of all products sold on eBay are from this category.
1.4 Number Of eBay Listings – eBay Statistic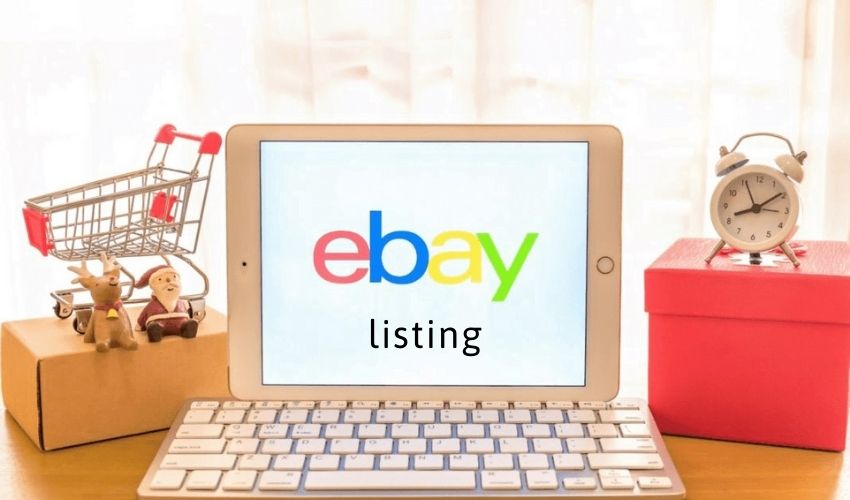 As of 2021, there are a total of 1.7 billion listings on eBay, more than 9 times the number of eBay buyers.
The competition for the attention of 187 million buyers is fierce. To be able to compete with others sellers, you need to have your product listing optimization tools ready. Remember that the majority of customers find the desired product through keywords. Your product description needs to be informative with relevant keywords. This may boost your products higher on eBay's search results pages and make it easy for customers to view your products.
If you're researching products to sell, eBay actually has an extremely useful page "best selling items". This page not only recommends categories but also dives into specific items within each category, which can help sellers decide what to list and sell on the eBay store.
1.5 Gross Merchandise Volume – eBay Statistics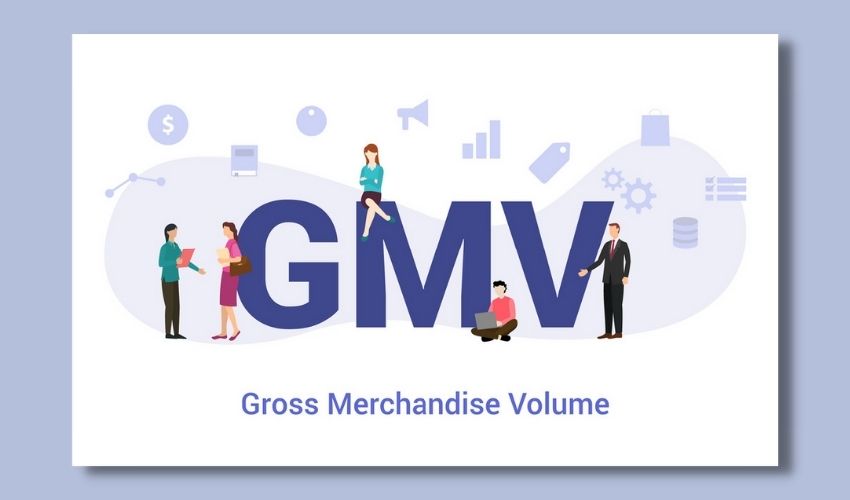 The latest statistics for Q1 2021 show that eBay's total gross merchandise volume (GMV) on the eBay market reached $27.5 billion. In fact, the majority of buyers came from the international market, who were responsible for $17.1 billion (or 62.2%) of total GMV during the quarter.
The total transaction value in the first quarter of 2021 was 3.4% higher than the previous quarter and marked an impressive increase of 29.2% over the same period last year. At just over $3 billion, eBay's revenue for the first quarter of 2021 was up 42 percent year-over-year. This is the platform's fastest growth rate since 2005.
1.6 Distribution Of eBay Sellers – eBay Statistics
According to Statista, nearly 3 out of 10 (28% to be exact) of all eBay sellers are in the US. That means in the total of 25 million eBay sellers globally, 7 million are in the US. The UK ranked 2nd with 25% of all eBay sellers. Thus, more than half of all eBay sellers worldwide are located in either of these two countries. Next, China ranked third (17%) and Germany (16%). These four marketplaces account for 86% of all eBay sellers.
1.7 Free Shipping On eBay – eBay Statistics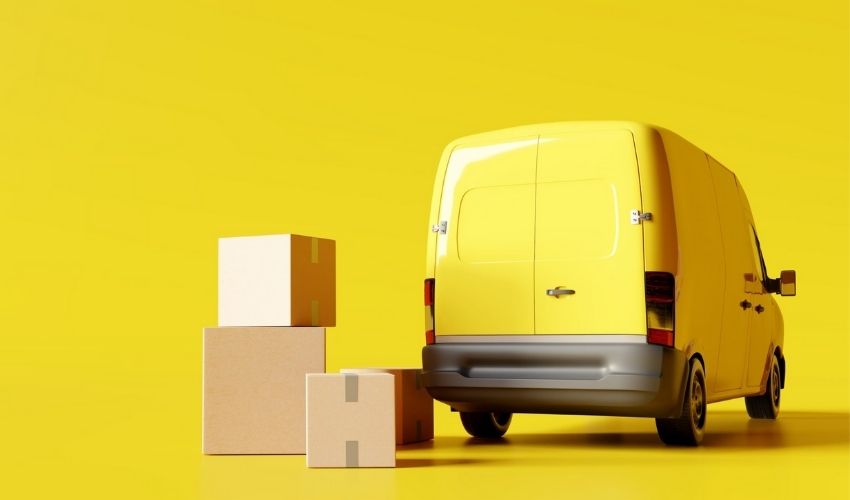 Customers can spend a large amount of money to purchase what they like but don't want to pay other fees like shipping. The expensive shipping fee can scare your potential customers away. So you might want to consider offering free shipping. According to eBay, 71% of all purchases made on eBay have received free shipping. This is an eBay plan to help attract more buyers and increase conversions.
Although free shipping is an attractive option for buyers, sellers might want to give it a second thought as offering free shipping can cost you more, depending on the product you are selling. Especially bulky items are sold to buyers in remote areas, difficult to access.
1.8 Promoted Listings On eBay – eBay Statistics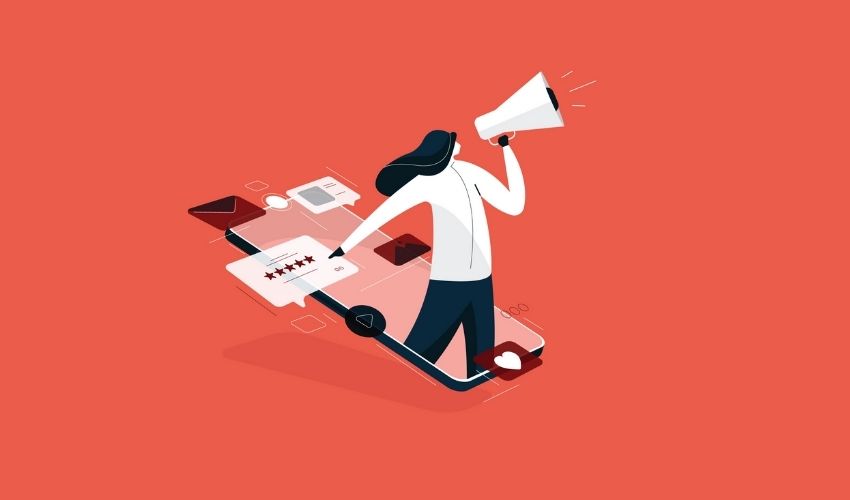 With the massive 1.3 billion listings on eBay, the competition is fierce. It is not uncommon for many eBay sellers to choose to invest more in advertising. This ensures their products can attract more potential customers and increase sales. According to eBay, more than 940,000 sellers are using eBay's "promoted listings" feature on over 250 million listings. This feature enhances their listing visibility, reaches more customers, and increases sales volume.
Obviously, it's a hugely productive feature, generating $89 million in revenue for eBay since Q2 2019 alone, marking a year-over-year growth rate of more than 130%. So, using eBay's prompted listings create a win-win situation for both eBay and sellers.
1.9 eBay Listings: New or Used – eBay Statistics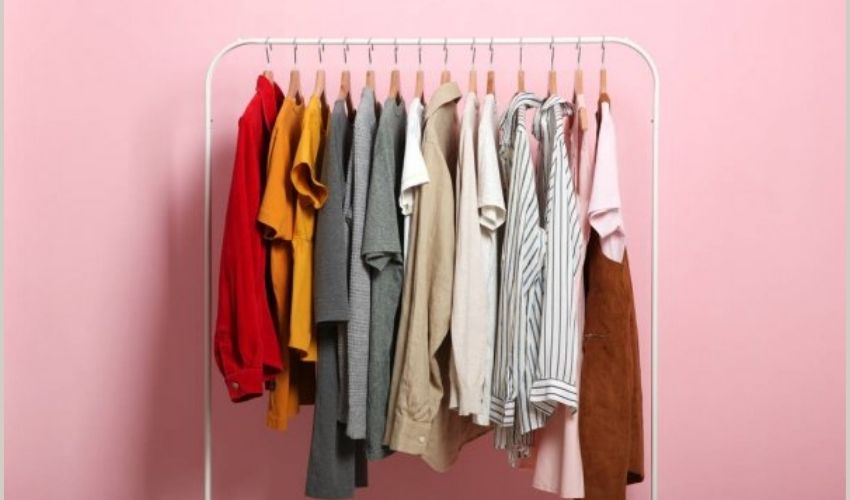 According to PR Newswire, 80% of all merchandise sold on eBay is new, yet used items have a much higher selling rate than new items. Globally, more than half a half of used items listed on eBay are sold, of which 1/3 is new. In the US market, the numbers are quite different with the sales rate of 56.3% for new items and 39.8% for used items. The potential for both new and used items is huge, however, no matter what items you decide to sell be sure to list their condition accurately to eBay's selling practices policy.
To make verification of new and used items more convenient, eBay offers different tag options for both new and used items, which can vary depending on the item and its condition.
1.10 eBay Revenue From Mobile – eBay Statistics
This is the last eBay Statistics in this article. The trend of shopping on smartphones is increasing recently. This makes eBay focus carefully on its mobile apps in the future, as 63% of the GMV on eBay's marketplace involves mobile touchpoints. eBay is rolling out an updated app called "eBay 4.0" – that includes improving features that make the shopping and selling process much easier. This improvement is also aimed at increasing eBay sales.
As of 2021, more than half of eBay transactions are viewed on mobile devices before a customer makes a transaction. So to increase sales make sure your product listings are optimized for mobile users.
2. What Is The Benefit Of Selling On eBay? – Top 5 Benefit
2.1 Free Traffic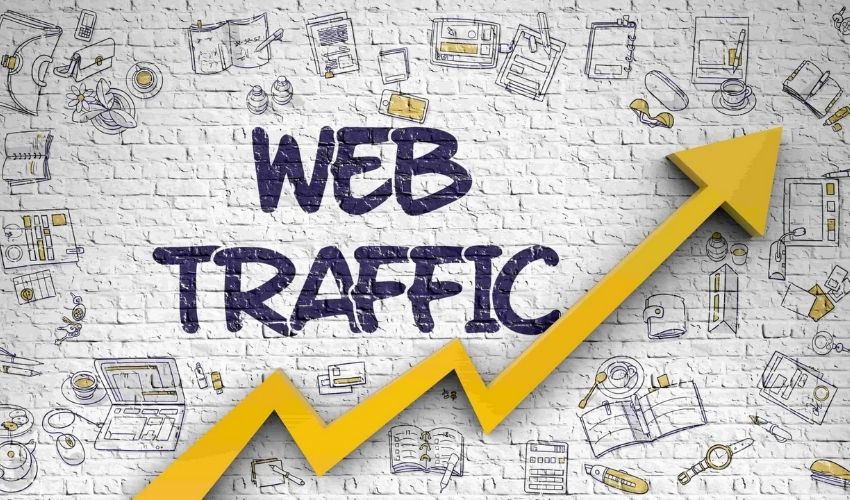 With more than 150 million active buyers, the ability to show your list to many customers is extremely large, as long as you apply SEO to the list effectively, you can bring your list to the top. Most shoppers visit your website when they already have a purchase goal, so you should focus on optimizing your product pages rather than converting customers.
You can optimize your listings by:
Use keywords: Customers often use keywords when searching for products. Research the words they are likely to use in search engines and use them naturally in your listing titles and item descriptions.
Title: To increase the likelihood of customers seeing your product when searching, you need to pay attention to the title of the listing. Make sure the title includes relevant keywords or is searched by customers.
Content Writing: An effective content usually consists of about 200 words, of which important keywords make up 5% to 7%. Customers often care a lot about item descriptions before deciding to buy, so write the best description possible, as detailed as possible.
Avoid keyword spam: You should use keywords as naturally as possible. Keyword abuse can annoy shoppers and violate eBay policies.
Don't use hidden text
Add links: Insert links in your product description to other products, your eBay store… However, do not add links indiscriminately, linking words must be relevant to the destination.
Use image alt tags: make sure to include alt tags in your HTML. Alt tags are keywords that accompany and describes online image help optimize keywords as they relate to the image.
2.2 Low Selling Fee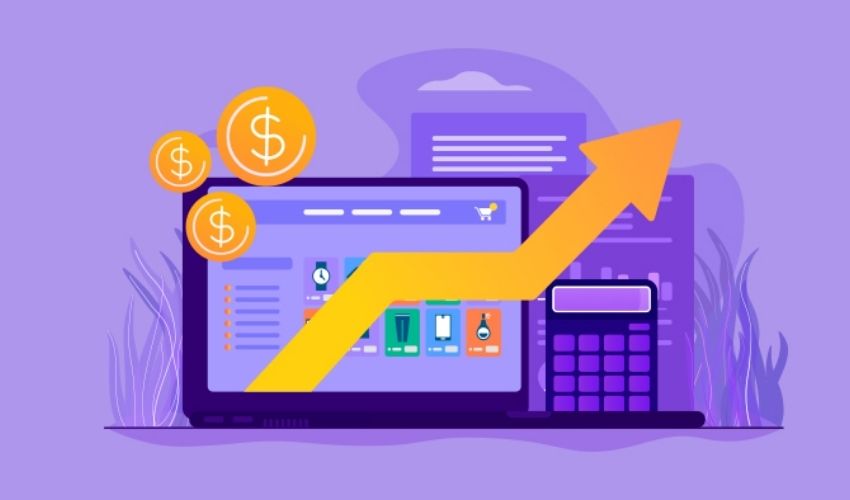 eBay will charge a selling fee when you start listing and selling items on this platform with 2 main types of fees: an insertion fee, and a final value fee. The amount eBay charges depend on the price of the item, the format, and more.
While some major platforms like Amazon typically charge around 15% plus other fees for each sale, eBay only charges 10%. Obviously, 5% is not a small number. Fees can add up quickly, but a lower percentage on eBay will help you make a bigger profit on each sale. Plus, with eBay's seller incentive policies, you can lower your fees even further by becoming a Top Rated Seller or signing up for an eBay Store plan.
2.3 More Global Reach
More than half of eBay's annual sales revenue is made up of 60 million international customers, sellers can choose to list their items on international eBay sites. This way helps to expand the reach and exploit a huge customer base. In addition, eBay's global shipping program makes the selling process easier. You no longer have to worry about the shipping method. However, to be eligible for the program you need to achieve a rating of Above Standard or higher.
2.4 Less Up-front Work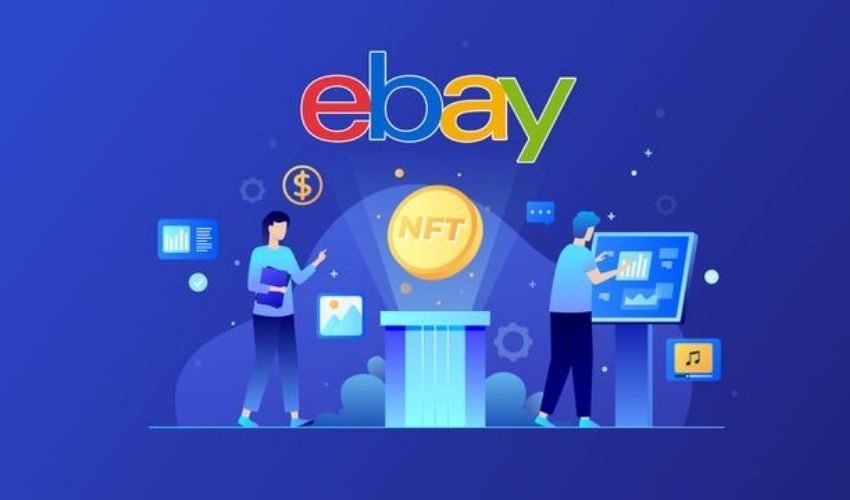 All tasks are made much easier on eBay. This is an easy-to-use platform, which helps you to set up your store and get it ready to run in just a few minutes. This is really a great experience for sellers who are just starting their business. Meanwhile, some other online shopping platforms such as Amazon, Shopify often have strict requirements for product listing, which takes a lot of time and effort for sellers. With detailed instructions to simplify the product listing process, sellers can set things up quickly.
2.5 More Brand Authority
eBay offers more branding opportunities than some other online marketplaces that help promote your branding, as well as provide an opportunity for your brand to connect with customers. A branded store often affirms the quality of services and products that help customers confidently make purchases. The brand authority also attracts more customers and increases sales. This is a benefit that eBay gives to their sellers while not happening in Amazon's marketplace.
3. In Conclusion
eBay is considered one of the biggest online marketplaces in the world, which sells a lot of products from all over the world. The highlight of attracting customers to eBay is that it allows you to buy products in the form of an auction, whoever pays more will buy the item. With a huge customer base of over 150 million, many people choose eBay as the ground to start their business journey. Hopefully, the above eBay Statistics gives you a more realistic view of eBay.