A full-time job on Esty has the potential to significantly increase your income many times over a regular job. However, it's hard to compete with other seasoned sellers if your store doesn't offer good products that meet customers' demands. The question is which products can be the most profitable for your store. A product will generate high sales if it meets the needs of customers, while not being too competitive. In this article, let's take a look at the Top 10+ Best selling products on Etsy.
1. Is It Worth Selling On Etsy?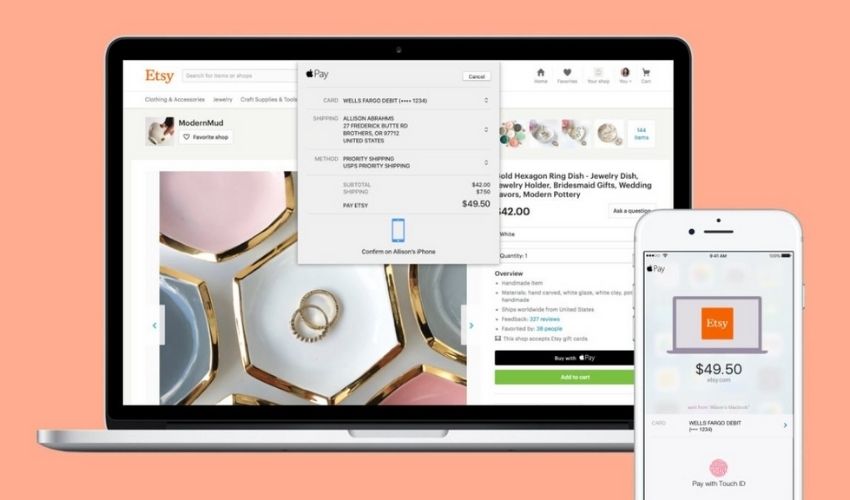 Etsy is one of the biggest online shopping platforms along with Amazon, eBay, and more. According to Statista's annual report, Etsy has approximately 81.9 million active customers and continues to grow exponentially. Etsy reports $1.7 billion in revenue in 2020. Without a doubt, the popularity of this eCommerce has grown continuously.
Friendly interface: Esty's simple interface makes it easy for users to set up a seller account. With just a few basic steps of filling in your personal information, you can create a sales account, set your brand name, and policies, which Etsy does quite easily and guides you through the process.
Low Cost of Entry: Esty is also an affordable platform that requires $0.20 for each listing and 5% commission from each sale. This is extremely affordable compared to some other platforms like Amazon ($40/month + 15% commission on every sale)
Build-in customer base: The hardest part about starting an eCommerce brand from scratch is building a customer base. Starting a store on Etsy, you have the advantage as millions of visitors browse your marketplace and view your products. That traffic takes years to complete individual sites.
2. Top 5 Things To Consider Before Starting Selling On Esty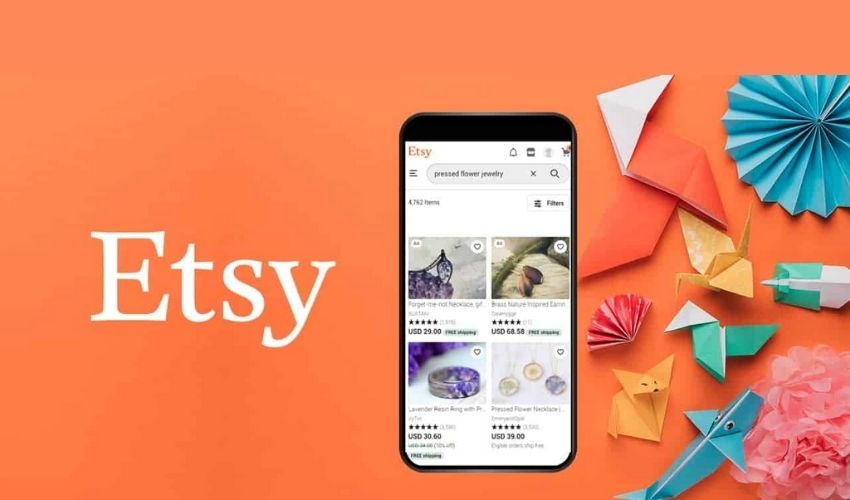 2.1 Identify What To Sell
Whether you are an experienced seller or just a novice, starting an online business has never been easy when:
The market is very competitive
The product market is saturated, and
Consumer demand is higher than ever
That's why there are many people who are joining the eCommerce market at the same time, some of them succeed, but not others. They just jump into the online market without any knowledge, even product selection is due to emotions. Before you start researching the design of an online store, or anything else, you'll need to decide on your first product. This decision is not a mere choice but a strategy that has the potential to influence every other business decision you make, such as:
Brand name
Marketing method
Customer service and shipping
The advice is when you come up with an idea to find a product or service, it is essential that you think about the problems in your own life. Those products need to have the potential to solve consumer problems and keep up with trends.
2.2 Find The Supplier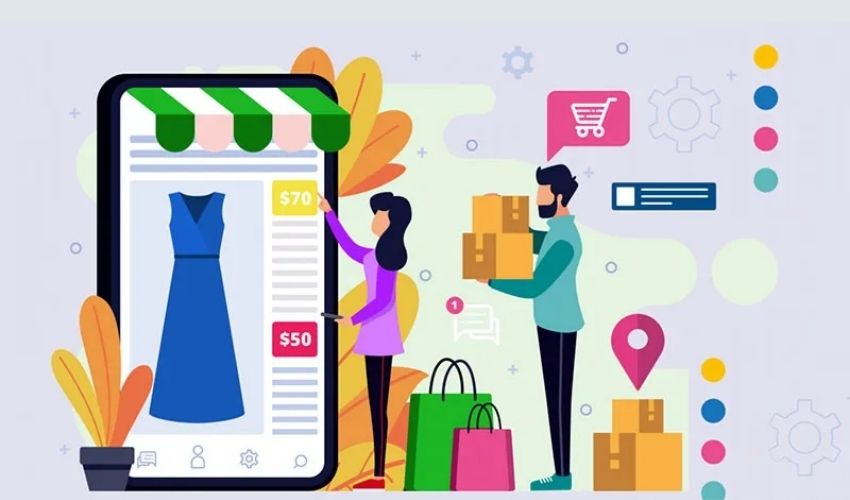 Reputation: After finding a niche product for the store, finding a reputable supplier is important because this is a part of determining the profit and stability of the store. You need to carefully check their reputation before coming to an agreement. Positive review suppliers have a high ability to deliver the right goods or services on time and ensure to limit unnecessary incidents.
Experience: Look for suppliers with years of experience because Stability is important. Especially if you are signing a long-term contract with a supplier or they are the sole supplier of a particular item you need for your business. This ensures your item is stable without worrying about running out of stock.
Price: The cheaper the supply, the higher the profit is evident. If you are running a new business, one of the most important factors to choose a supplier is price.
Choose the provider that offers the most attractive price. However, it is necessary to check carefully because cheap prices can mean poor quality products, do not waste time on these people.
2.3 Establish Policies
To build trust with your customers especially if you are just starting your business you need to enforce policies on returns and exchanges, payment, shipping, and more. Text reminders of pending deliveries, thank them, and guaranteed replacement of damaged goods. You should list all policies to protect the interests of your customers and business to build trust with buyers.
2.4 Define Your Buying Audience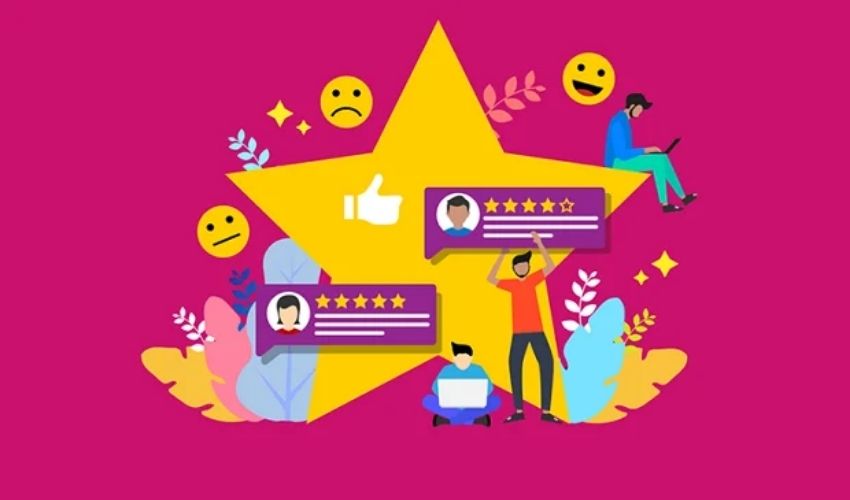 Any product will have a segment of customers who are the ones who spend the most on the products you will sell and help you generate revenue. So is it necessary to define the customer? the answer is 100% yes. So, identifying the right target customers will help you:
Reaffirm the strengths and weaknesses of products and services.
Helps you have an overview of upcoming business activities and make adjustments in the business plan to suit customer needs
Offer marketing solutions that are more relevant to target customers to reach potential customers and increase revenue.
Besides, you also need to understand your target audience to identify problems your customers face and turn customer problems into opportunities. Highlight the unique values, features, and benefits of your products and services, and show your audience how it will help them. In particular, understanding your customers is what helps you improve your marketing, products, and services.
2.5 Create Marketing Strategy
Before starting a business, you need to think about how to come up with marketing campaigns to attract customers and generate revenue as quickly as possible. Simply put, a marketing strategy sets out your business goals, including your ideal customers, how to reach them. Plans keep you from being left in the dark in a hyper-competitive market when every move is planned.
3. The 10 Best Selling Products On Etsy For Sellers
3.1 Sticker – Best Selling Products On Etsy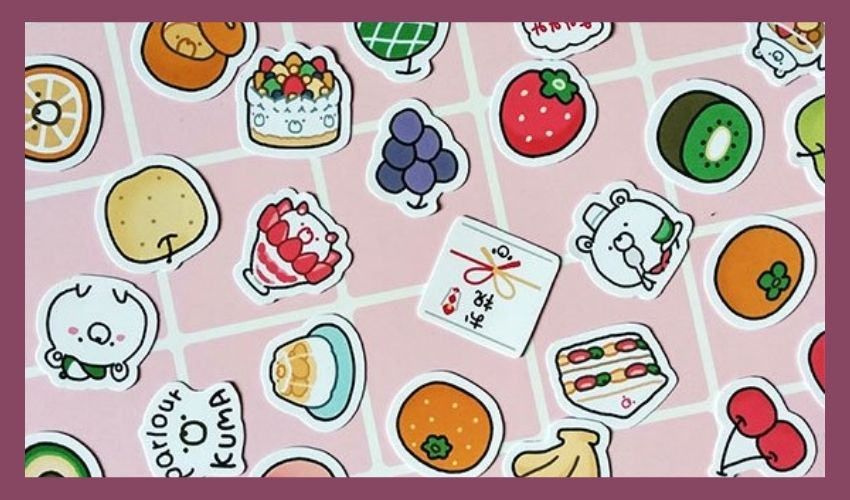 The first product in the best selling products on Etsy list is a sticker. Some of you may be surprised that small items are sold in huge quantities, but they have a variety of designs and are very popular for decorating notebooks, postcards, greeting cards at cheap prices. Besides, with its small size and cheap, customers often buy in bulk instead of 1-2 pieces. Therefore, this product has a large market, if you have the ability to design unique stickers, your store can attract many customers with high profits.
3.2 Jewelry – Best Selling Products On Etsy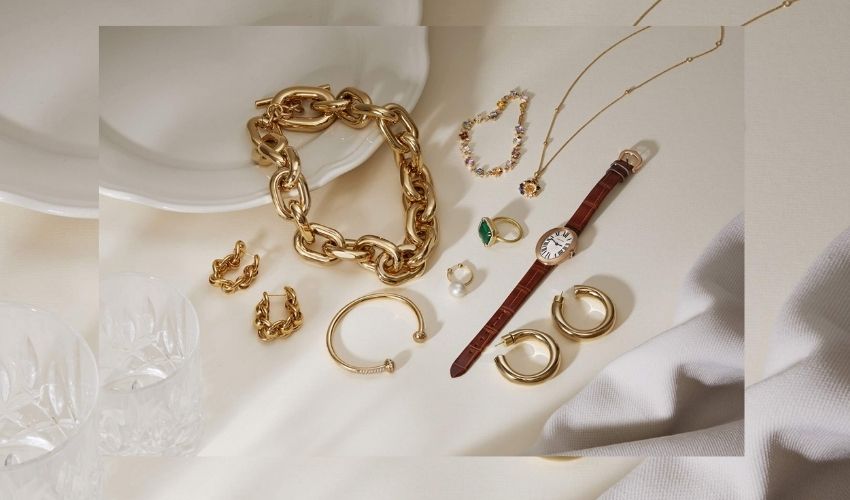 Jewelry that can be rings, earrings, necklaces, bracelets, and more is always the hottest item on all platforms, not just Esty. They are widely used for both men and women. According to a report from Etsy, jewelry ranks 2nd on the list of best sellers in terms of gross merchandise sales (GMS) on Esty 2020. Beauty demand will never stop, supply stores Unique products attract more customers. Therefore, jewelry is a potential niche you can try when selling on Etsy.
Besides, there are many platforms to help you market for free like TikTok, this is a social networking platform specializing in video content, you can unleash the creation of unique content to attract customers and convert them into real buyers on Esty
3.3 Notebook – Best Selling Products On Etsy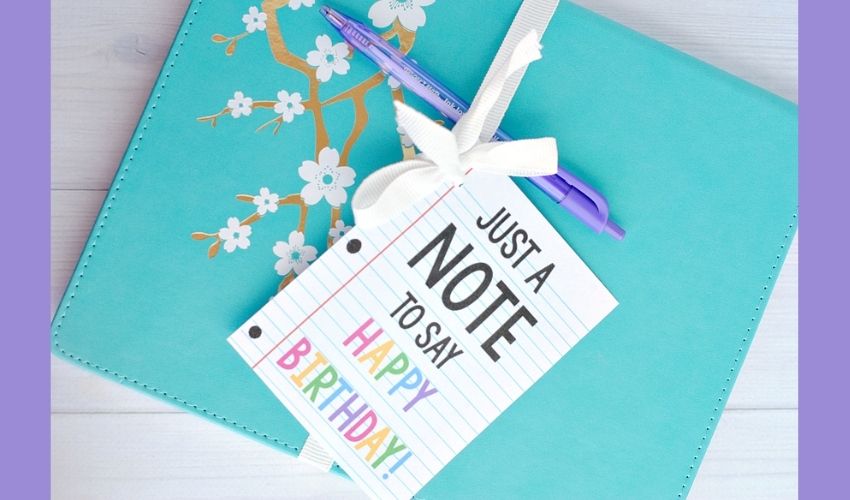 The next best selling products on Etsy is the notebook. Although technologies are gradually replacing those small notebooks, they are still an indispensable item for many people. Notebook is very convenient to write down sudden ideas, a useful tool to help you sketch ideas, drawings. Drawing and writing down ideas by hand is much more interesting and effective than using a phone. Besides, on holidays, they are also used as meaningful gifts for friends and family. With a very reasonable price, it became one of the best selling products on Esty.
3.4 Organic Cosmetics – Best Selling Products On Etsy
People are more and more concerned about health. They love to follow a healthy, environmentally friendly lifestyle. This lifestyle is not only in eating but also in the field of beauty, especially for women. They tend to use cosmetics with natural ingredients because they are safe for all skin types, especially sensitive skin. Beauty products are just like clothing products, never cease to be hot while the demand is increasing. However, the production of organic cosmetics requires strict control.
3.5
Party & Home Decor – Best Selling Products On Etsy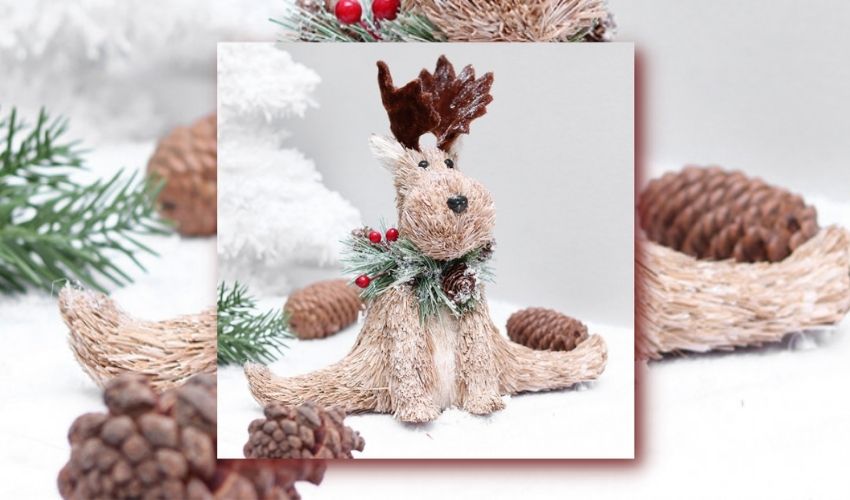 Besides the demand for decor products to decorate home, there are many parties, holidays held in a year that need them. People can not create a stunning Christmas party without ornaments. That's why this product is on trend for years. The trend of working from home has increased in recent years and many people tend to create a multi-functional, comfortable, and beautiful home for themselves. Home decoration can be seen as an extremely important duty to those people, they are ready to spend a large amount of money for theirs home.
This is proven In 2020, home appliances and home furnishings ranked first among the top six categories based on GMS. If you are good at design and have a creative imagination, you are likely to be very successful when creating party decorations such as weddings, birthdays, etc. In fact, wedding receptions can be considered a niche market because there are so many things to buy like invitations.
3.6 Clothing – Best Selling Products On Etsy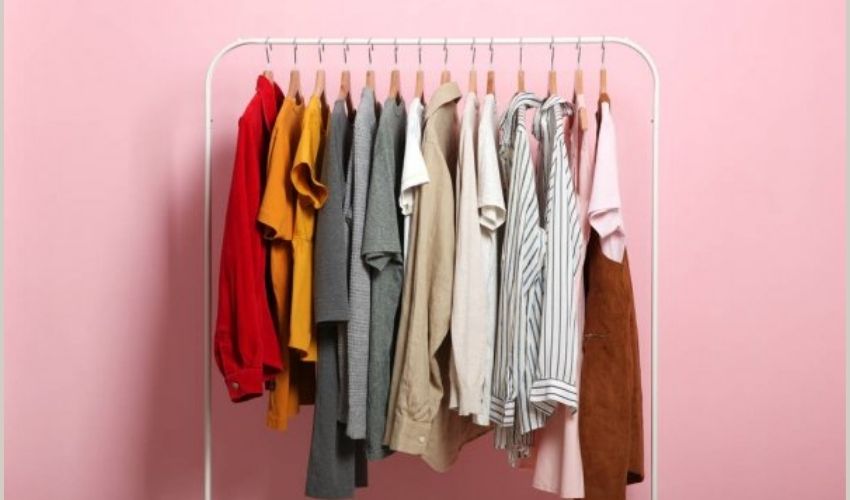 Clothing is the next best selling product on Etsy's list. This product is also a favorite item for sale on Etsy, which is not surprising given that it is an essential item, while many people are addicted to shopping for clothes. You can find different styles of clothes with different colors and patterns at different prices, they can be designer or casual. However, no matter how many sellers, this is still a very potential item, as long as you provide unique and beautiful products.
However, due to the high competition for this product, please ensure the quality from other factors such as customer care service, shipping service… to retain customers.
3.7 Digital Designs/Graphic Design – Best Selling Products On Etsy
Digital designs or graphic design products are in great demand to help decorate offices and even help decorate the lovely rooms of many people. If you have the creative ability to create unique, beautiful digital designs, it will not be difficult to attract a number of potential customers and earn a good amount of money on Etsy. Customers all love unique products, they may be willing to pay a large amount of money for a work of art.
3.8 Phone Case – Best Selling Products On Etsy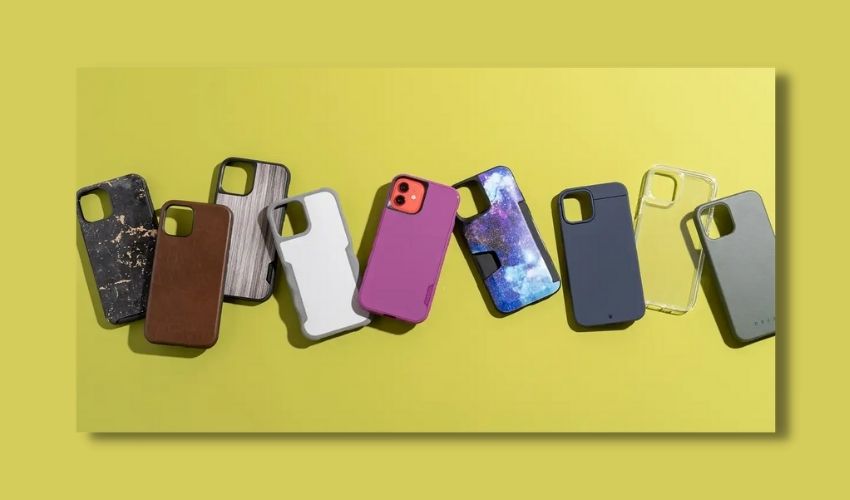 With the development of technology, smartphones have become an indispensable part of daily life. They are no longer simply a device that can make calls anymore, many people love the feeling of shopping, they can spend hours to be able to buy a newly launched Apple smartphone at a great value. They can pay a large amount of money to protect the phone from scratches, damage. That's why phone cases become best sellers. Besides, many people love phone cases because of their diverse and eye-catching designs.
3.9 Toys & Baby Items – Best Selling Products On Etsy
Etsy is one of the largest marketplaces for handmade products, this online shopping platform paves the way for crafters to sell toys and baby supplies made from wood, wool, fabric, and more. These are environmentally friendly materials, chosen by many families for their children because of their safety. Besides, this is one of the highly stable products, always needed in every family with young children. Some stores even hit over 2000 sales with just one product in this category.
3.10 Vintage Items – Best Selling Products On Etsy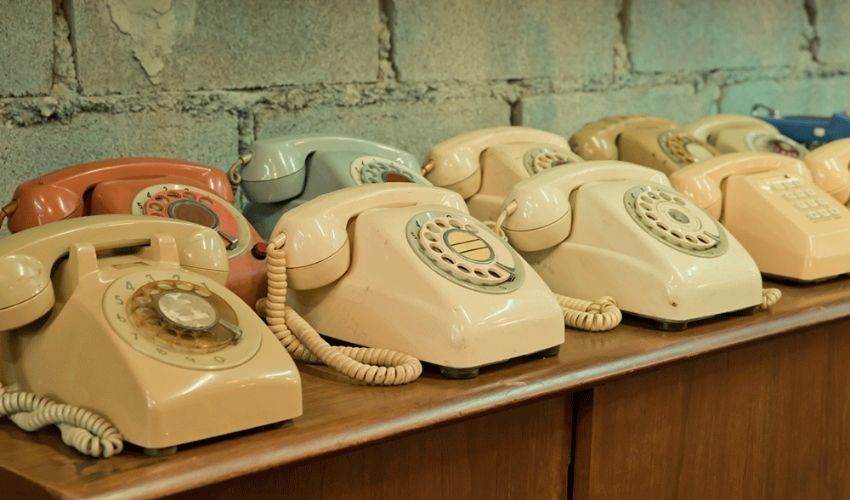 The last item for the best selling products on Etsy in this article is about vintage products. Esty is not only famous for its handmade items, but it is also an ideal place for those who trade in second-hand or vintage items. In recent years retro is a very popular style with classic patterns and colors or made from copper-like materials. In fact, vintage is not only limited to decorative items, it also includes clothes and accessories. This is a very potential market and shows no sign of stopping
4. In Conclusion
There are a lot of aspects that need to research before you actually start joining Esty. Besides the effort of creating marketing plans, and more, doing product research also plays an important role. This is the factor that helps you identify customer segments and many other factors. Hopefully, those suggested best selling products on Etsy above are useful for your research. Be equipped with a lot of knowledge to be able to compete with other strong competitors.