Being a seller who wants to create a new online store, you must have heard of WooCommerce vs Shopify, the two leading eCommerce platforms in the market. However, it is very easy to get lost in thousands of advertisements and find it difficult to choose. This article will provide you the whole picture of both WooCommerce and Shopify: Which ecommerce platform is the best for POD 
1. Why choose WooCommerce vs Shopify
1.1 WooCommerce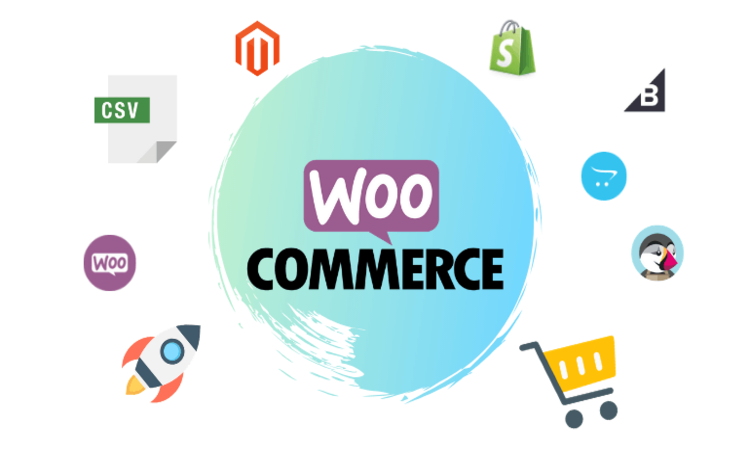 WooCommerce is an open-source eCommerce plugin built for WordPress, launched in 2011 and rated as one of the most popular eCommerce solutions. According to Builtwith's report in 2021, nearly 4M websites have used WooCommerce and after an update to the WooCommerce plugin is released, there have been approximately 400,000 downloads of the plugin through automatic updates. And these numbers are expected to rise significantly in the near future.
Becoming a user of WooCommerce means you are allowed to leverage the most effective content management system: WordPress to run your online store with SEO optimization.
Every seller can start setting up their new store in just minutes by adding the WooCommerce plugin to your WordPress site. Customization and extension are the competitive advantages of WooCommerce when you can add a lot of unique features as well as extend the functionality of your store based on the image you want to build with your customers.
All of these unique selling points from user-friendly interfaces, SEO optimizing and unlimited customization options make WooCommerce a platform worth using to start a business.
1.2 Shopify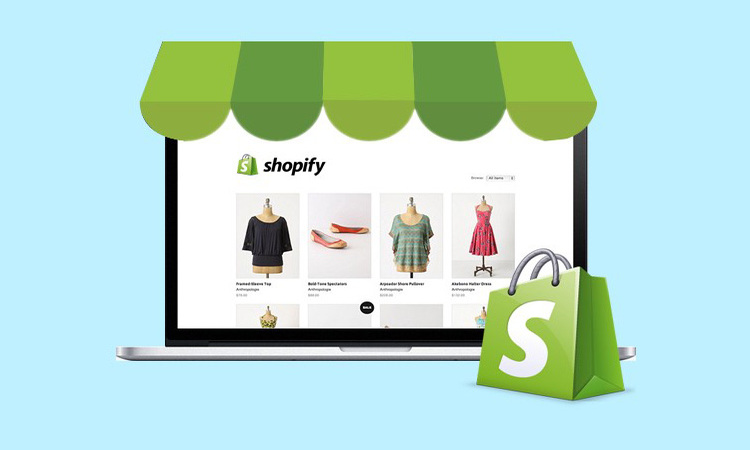 The second most popular choice of many online sellers is Shopify, an online selling platform launched in 2004 with more than 1,75M merchants, 1.59M live websites and 218M people have made online purchases. This update statistics promises that using Shopify may be a key success factor for your online business, getting access with a large customer base, and learning a lot from existing sellers along with enjoying a high-quality eCommerce service.
This all-in-one platform is a great assistant helping you manage all aspects of an online store from accepting payment to managing inventory and order fulfillment. A plus point here is that there is no need to worry about technical aspects such as web hosting, caching, or security. Just choosing your pricing plan, you can start setting up your online store, uploading, selling, and promoting your brand to the customers right away.
Shopify also has seamless integrations with a variety of other platforms, which makes it easier for you to try different services, and expand your business with more customers.
Being a new online seller, it is important to choose a platform that best supports you and is suitable for your style. And each of these two websites will provide their customers with unique features to optimize one's business model. Therefore, you need to gain a deeper understanding of the pros and cons when deciding to become a user of either of these eCommerce platforms.
2. WooCommerce pros and cons
2.1 Pros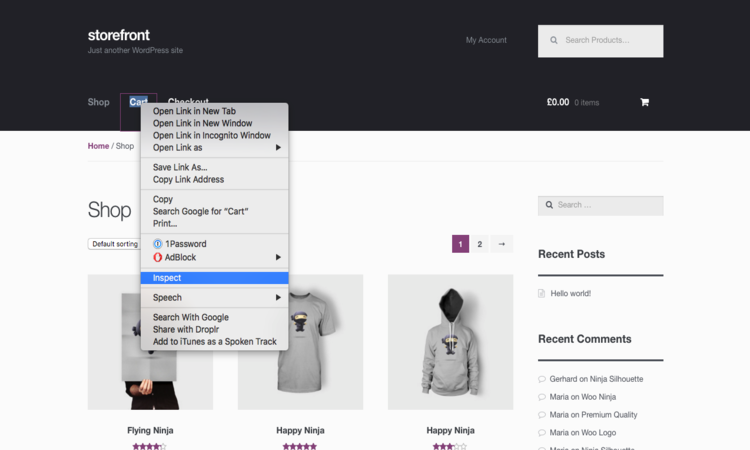 2.1.1 Unlimited customization:
Coming to WooCommerce, you have the freedom to design your store in your own way with thousands of aesthetic themes and templates. After choosing your desired them, it is also possible for you to customize all its section: header, footer, product sheets, checkouts, etc
This gives you the opportunity to build your brand image, make it easier to impress and attract more customers as well as increase brand recognition.
2.1.2 Flexibility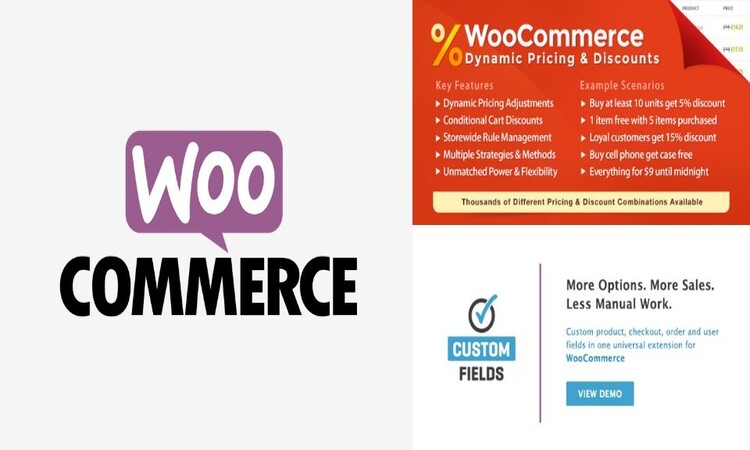 Another competitive advantage of WooCommerce compared to other platforms lies in its great flexibility. Regardless of your business model or the niche market for certain types of products, you can still easily set up your store and find ways to reach your potential customers.
2.1.3 Strong SEO performance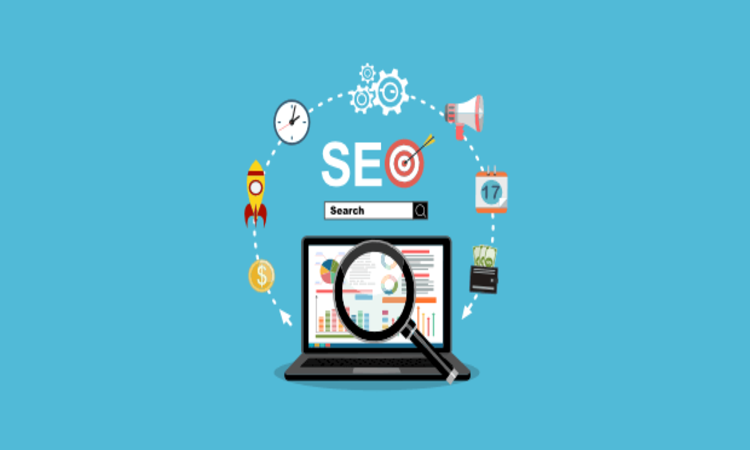 Here comes the strongest point of becoming a user of WooCommerce. Being an eCommerce plugin built for WordPress, WooCommerce brings you the chance to optimize your SEO performance to the highest level. It is easy to add content and update meta descriptions to make sure your pages have a good chance of ranking for similar keywords.
Leveraging the most powerful content management system ensures your site is highly optimized to reach as many customers as possible.
2.2 Cons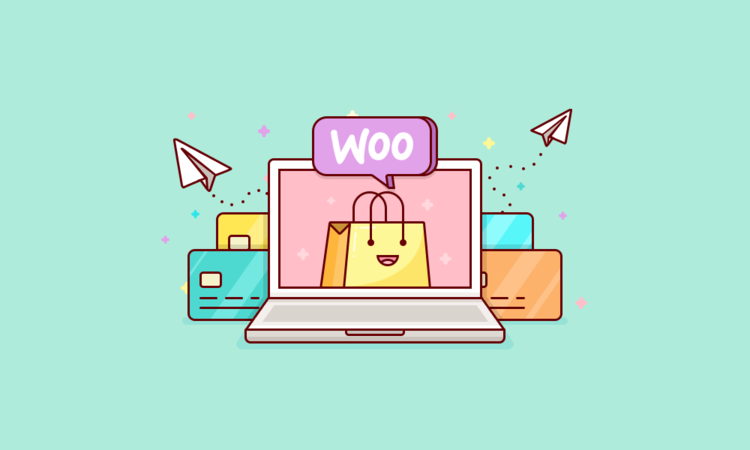 2.2.1 Require technical skills
WooCommerce is not a fully hosted platform, which means you have to take responsibility for managing updates, hosting, backups, security, etc. This can get difficult and you can easily get stuck in this management process. You can pay for extensions to these features but still need to have an eye on them.
2.2.2 A lot of plugins
WooCommerce has one and thousands of plugins. This will come as a disadvantage when inexperienced users install a lot of plugins and extensions, which will slow down downloading speed as well as overall performance, mainly due to the fact that they take up lots of memory. The advice here is to try to limit your plugins as few as possible or you can also implement some functions through CSS, or iQuery. Overall, with all the benefits WooCommerce can bring, it is still considered the first choice for many online sellers.
3. Shopify pros and cons
3.1 Pros
3.1.1 Multi-channel integration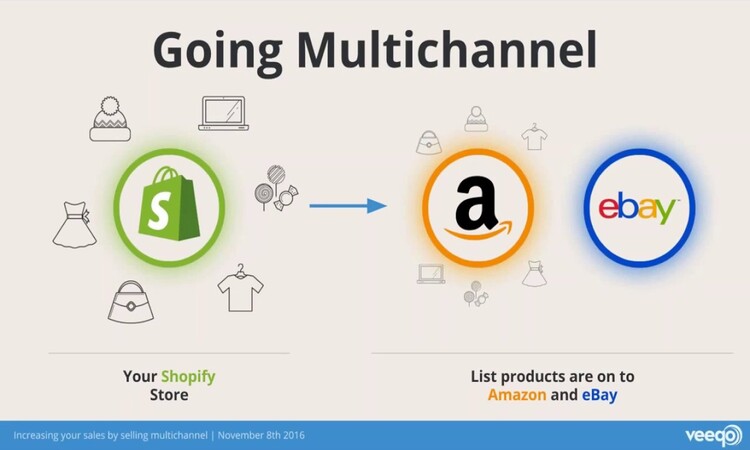 Shopify has its seamless integrations with other online platforms such as Amazon, eBay, Facebook, and Pinterest, which makes it possible for you to advertise and sell your products on these sites as a built-in feature. This is a golden chance for an online seller to increase your customer base through social media platforms, promote your brand image, as well as expand your business. Especially with the trend of multi-channel selling, this feature is the most powerful tool to make your product more competitive in the market, as it can help to optimize customers' experience.
3.1.2 Ease of use
Unlike WooCommerce, Shopify is a fully hosted platform, which means they will take responsibility for managing all technical issues: security, hosting, domain name, backups, a clear interface. You just need to focus on developing your products and how to promote them by making full use of Shopify's supporting tools. It is certain that Shopify is an excellent option for less tech-savvy sellers, they can put all their minds into boosting sales and marketing rather than being hindered by technological needs and time-consuming administrative tasks.
3.1.3 24/7 Customer support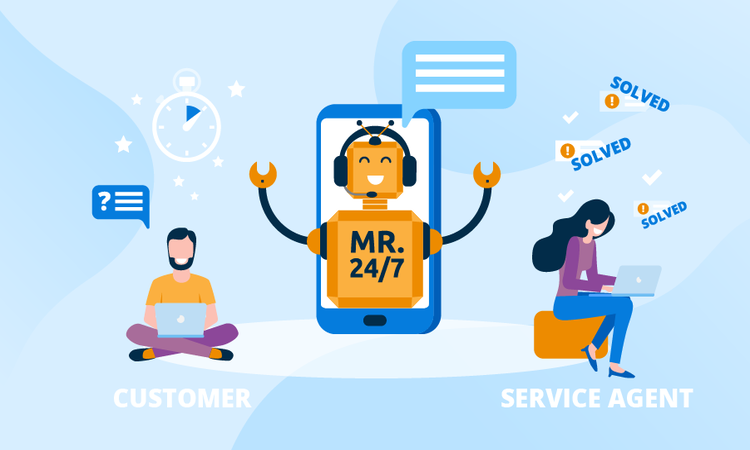 When becoming an online seller on Shopify, you are offered a high-quality customer care service 24/7 through email, live chat, and phone. This is a great advantage as it can help you save a lot of time, solve your problems in just minutes for you to get back on track as soon as possible rather than getting stuck which can affect sales figures.
3.1.4 Outstanding performance with the fastest loading time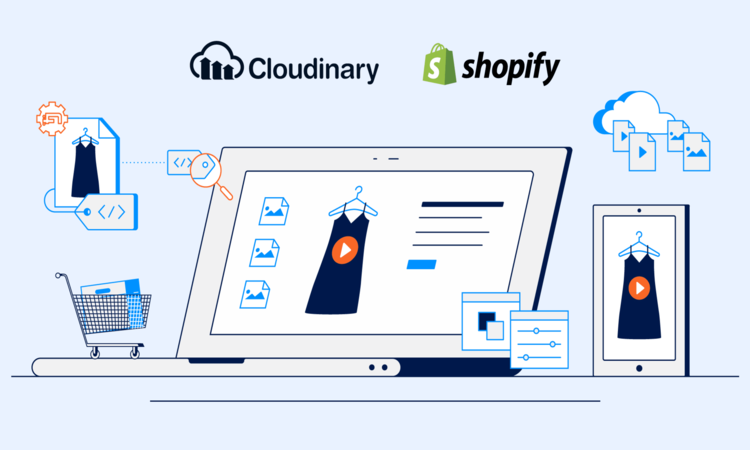 Your customers want to opt for online shopping mostly due to its convenience and fast speed. Therefore, if your site takes longer to load and makes your customers have to wait, it is highly likely that they will not return to your service anymore. And choosing Shopify will not disappoint you as it is highly rated for being the best-optimized platform for speed.
3.2 Cons
3.2.1 Limited customization
Shopify limits you from designing and developing your own style which plays a critical role in building your brand image in the customers' minds. You can only use available themes and functionality without changing it in your preferable ways, which will be a big disadvantage when comparing with WooCommerce that offers thousands of plugins and unique features. Therefore, take this into consideration if you love freestyle and want to be more unique.
3.2.2 Not having strong SEO
Shopify is not a content management system like WordPress and best supports selling products. So you may come across some hindrances if you want to build rich content with videos and carousels and use SEO optimization to reach your customers.
3.2.3 High price
As a fully hosted platform with less flexibility than WooCommerce, you have to choose a fixed pricing package starting from $29 for the basic plan to $299 for the advanced option. Besides, the overall costs will increase when added with other expenses including transaction fees and subscription fees to use the app you need.
4. WooCommerce vs Shopify comparison?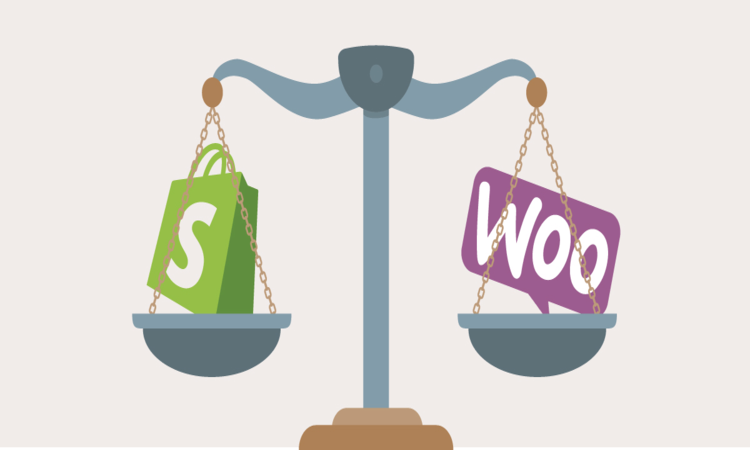 4.1 Ease of use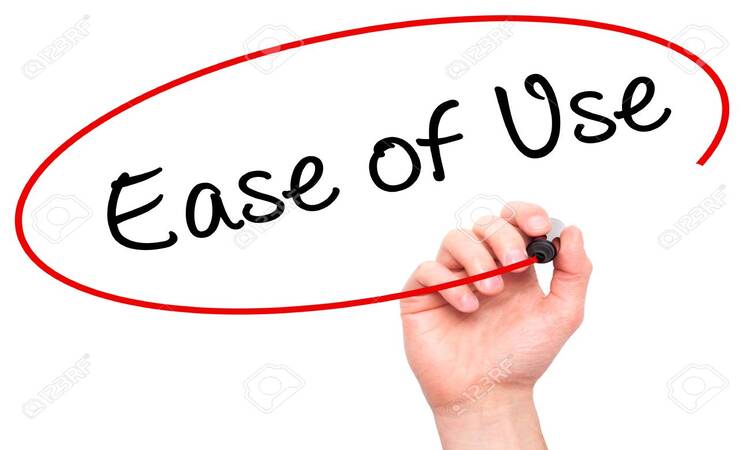 4.1.1 WooCommerce
Not a fully hosted website, so you have to install the WooCommerce plugin, managing updates, keeping backups…. No limitations on customization, you can add your desired unique features and functionalities for your store.
4.1.2 Shopify
Unlike WooCommerce, a fully hosted platform means you don't need to worry about technical issues: installing, updating, security… Limitations on customization as you can only use Shopify's designs.
4.2 Design and templates
4.2.1 WooCommerce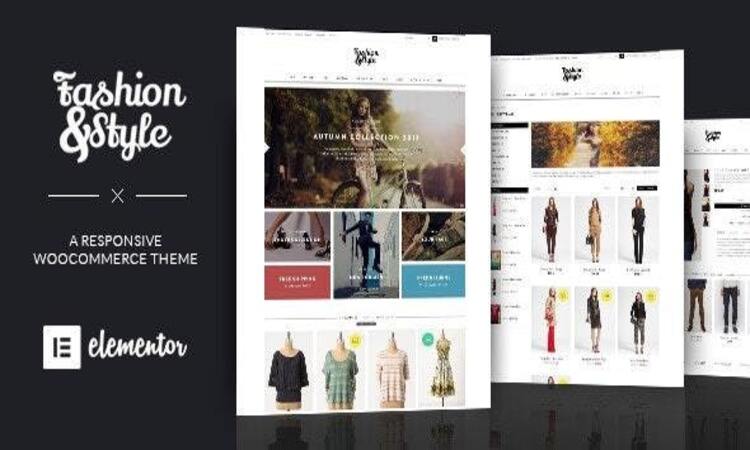 Thousands of interesting themes and templates with various styles for you to choose from.
4.2.2 Shopify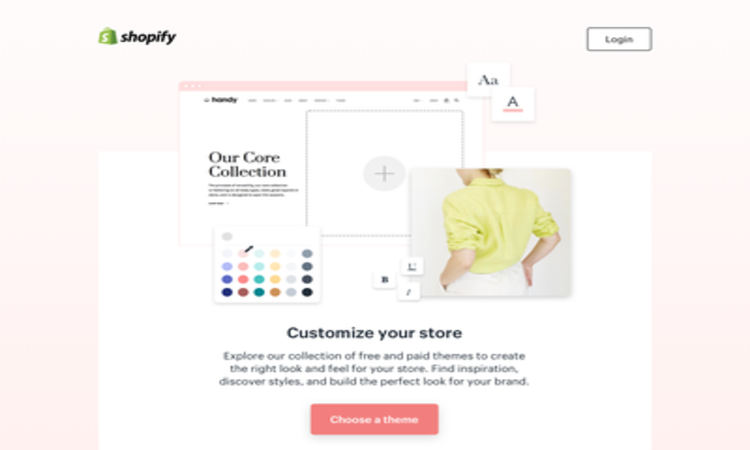 Only 73 templates are available and 9 of them are free. But each template has numerous variations, so maybe you can have up to more than 100 designs for your store.
4.3 Marketing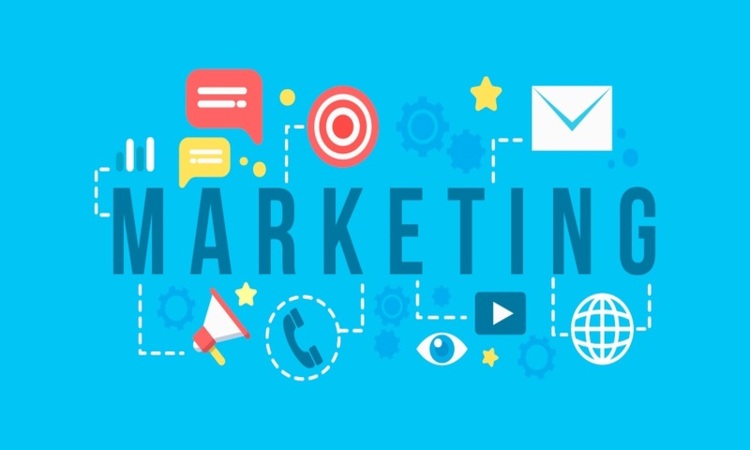 4.3.1 WooCommerce
WooCommerce mostly relies on its plugins regarding its email marketing option by integrating with Mailpoet and Mailchimp.
4.3.2 Shopify
You can take full use of a variety of Shopify's marketing options from email marketing campaigns such as Seguno and Constant Contract to social media integrations with Facebook, Amazon and eBay for multi-channel selling. This opens up many opportunities to reach your potential customers through various platforms.
4.4 Cost and payment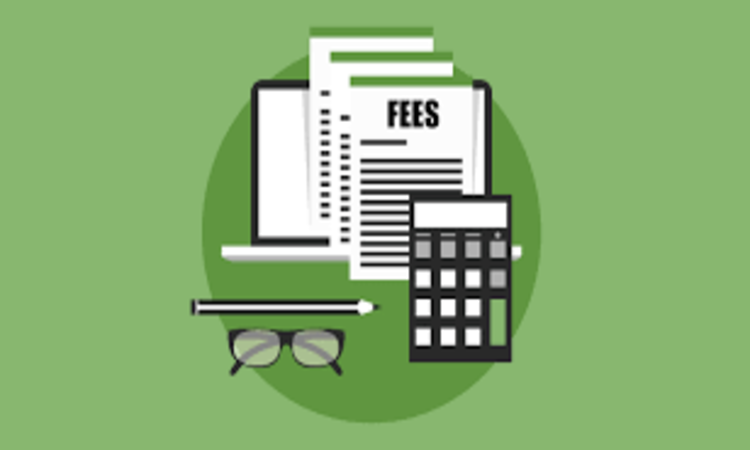 4.4.1 WooCommerce
Functioning as a self-hosted website, WooCommerce is a free open-source WordPress plugin. However, there are some extra costs regarding different features such as domain name (about $12 per year), hosting ($5-$25 per month), security, plugins and extensions ($25 monthly), and development fees.
WooCommerce itself is free to install, and other costs depend on your choices, therefore, the price to open up an online store on this platform varies a lot, giving you the chance to limit your fixed cost each month.
4.4.2 Shopify
As a fully hosted platform, Shopify has its fixed price range with 3 options for you to choose from $29 to $299 per month. Different plans will offer you different benefits which can affect your business performance. With a higher price, you can unlock more advanced features such as professional reports and internationalization.
So you do not have to worry about extra costs and the variable accounting plan each month, just choose a package that best suits your strategy and get everything done for you.
4.5 Customer support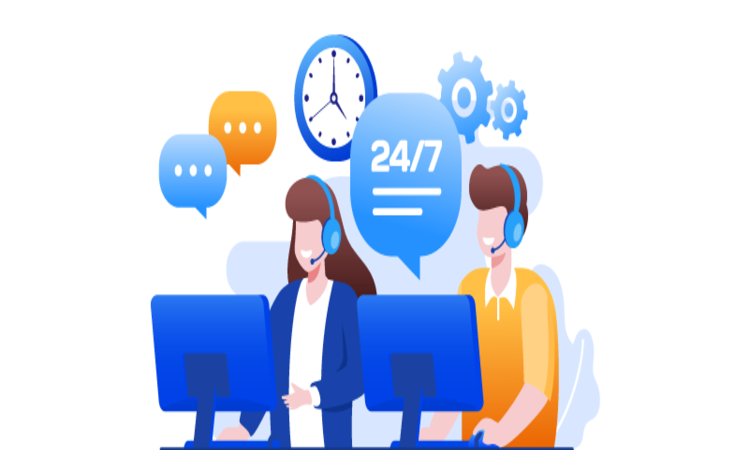 4.5.1 WooCommerce
WooCommerce is a WordPress plugin, which means you can get support from WordPress forum. Besides, you also can sign up on WooCommerce.com to have a free account and contact them in case of any technical issues.
In addition to this, a competitive advantage of WooCommerce is the integration with Blueshot which provides you with 24/7 phone and live chat support as well as a supporting center full of useful knowledge and guidelines.
4.5.2 Shopify
Shopify is highly recommended for its good customer service. Customers can have access to 24/7 support over the phone, live chat and email if they have any problems or queries. You can put a question in a library to receive a lot of helpful guides or in a community forum in case, Shopify can not answer you immediately.
4.6 Dropshipping
4.6.1 WooCommerce
WooCommerce often comes as the first choice for dropshipping service. Its flexible plugins allowing you to easily install and integrate add ons and extensions will assist you in importing products, managing your orders, etc. Some popular third-party WooCommerce extensions are DropshipMe and Alidropship, however, the majority of them share the same features.
4.6.2 Shopify
Shopify has integrations with some popular dropshipping apps, such as Printify or Oberlo. However, it can get complicated as each app has its own price range, services, etc, which makes it difficult to best optimize your accounting plan. It is very likely that you may get confused with a lot of offers and end up integrating with an app that costs you more than you think.
4.7 Expansion and Growth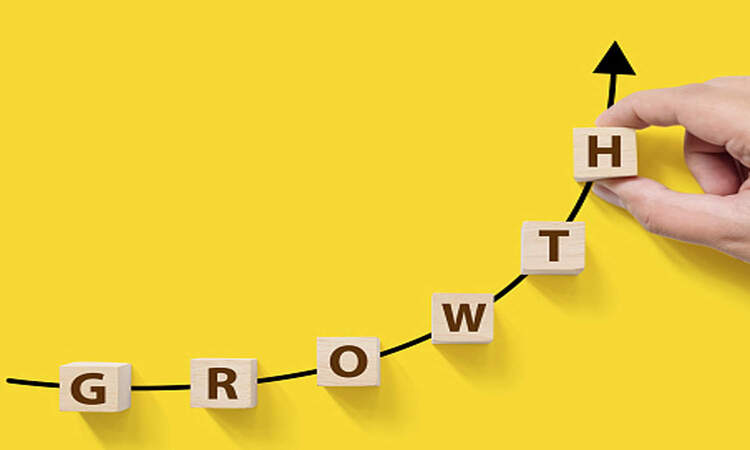 4.7.1 WooCommerce
Registering on a self-hosted platform like WooCommerce means you have to control every technical aspect of your websites in terms of backups, maintaining updates, and security.
In order to upscale and grow your business, it is critical to paying more to get better and optimal hosting options. You will have more control over your WordPress site, and get access to more resources.
Another option is to use a WordPress managing site provider such as Cloudways and Siteground to have all the tools to facilitate your growth.
4.7.2 Shopify
Once you set up your store on this site, Shopify will take responsibility for managing all technical problems. You just focus on building up your business, not worrying about web hosting, security, performance and scalability. Therefore, Shopify is a great choice when it comes to handling bigger stores and larger customer bases and orders.
Having more customers means you need to upgrade your price package to get more support in order to expand and grow your business to the full.
Final thought
To sum up, overall, Shopify and WooCommerce are the two leading platforms in the eCommerce market. Each of them has its own pros and cons which can promote or hinder the development of your business. Therefore, you have to carefully consider every aspect of each site, analyze your business model to lower the cost you have to pay, and optimize all features you can use to support your growth and expansion. Woocomerce vs Shopify? It's your choice