Get a detail for insight report for print on demand business activities on multiple selling channels such as eBay, Etsy, Amazon, Shopify and WooCommerce, etc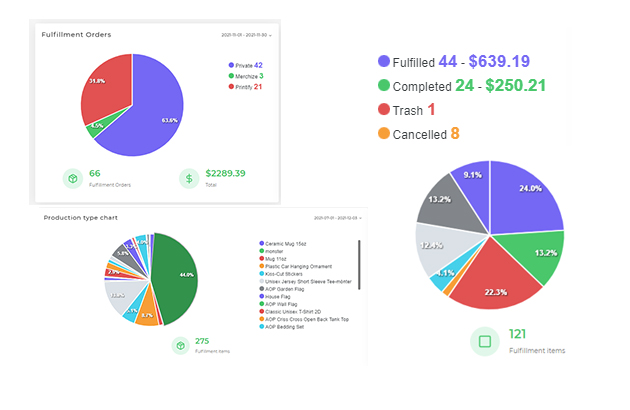 Deep Insight for Fulfillment Orders
The percentage of orders that are fulfilled by any fulfillment provider. You can see the most popular fulfillment providers such as Onos, Printify or Merchize. Total money and orders for fulfillments.
Possible to manage total cost and percentage of orders fulfillment. Total fulfillment cost for each provider.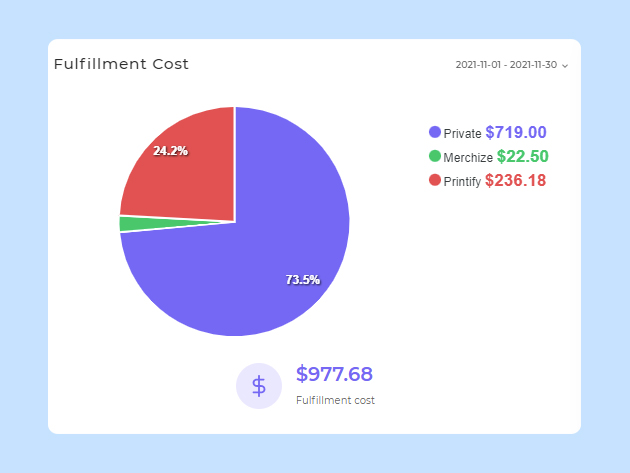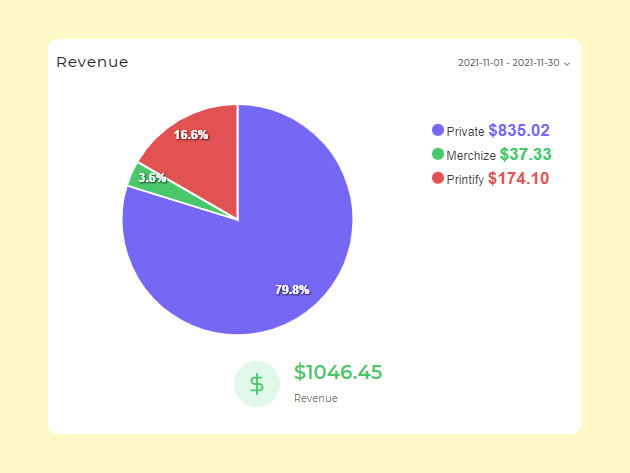 The revenue of fulfillment that counted for seller base on the fulfillment cost and seller get the revenue.
Most Popular Product Type Chart
The report is shown for the most popular product type chart in your store. That helps you know which product is popular, which product is lower.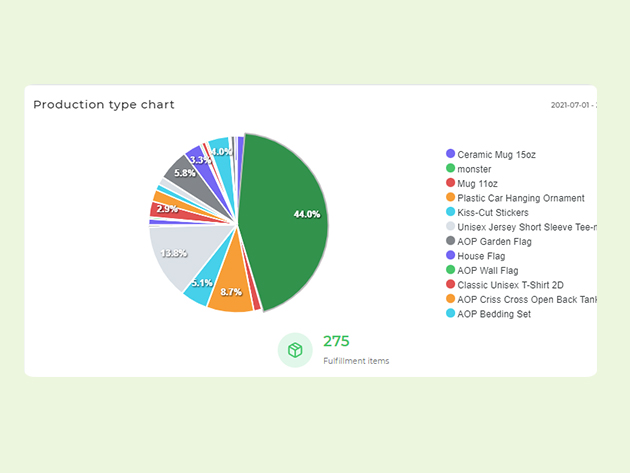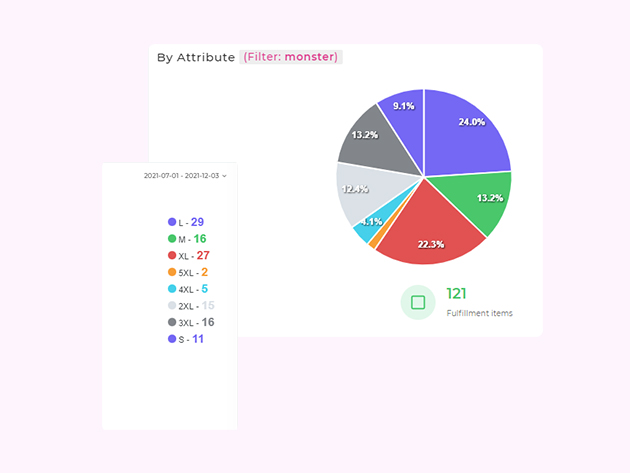 Detail Product Attribute Type
See detail in Product type chart. To specify: see size S, M, L, XL, …
See all store fulfillment orders status like all order, in progress, fulfilled, completed, etc.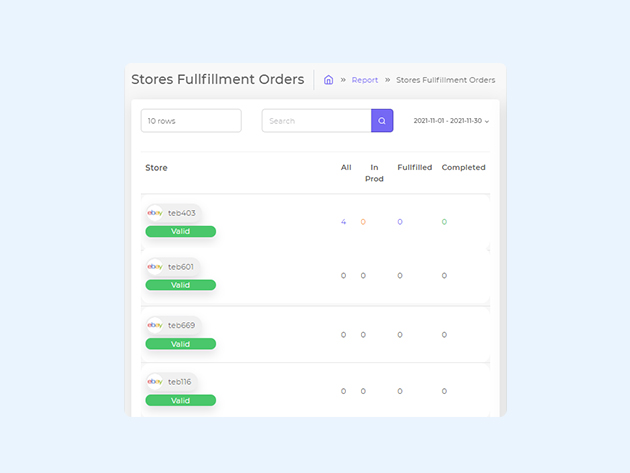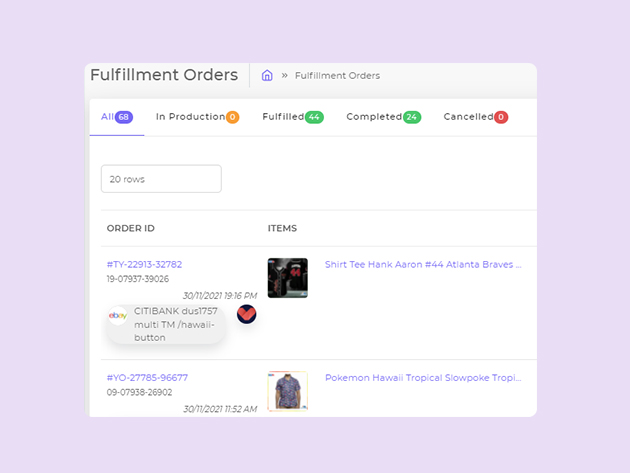 Filter tab for filter order status such as all, in production, fulfilled, completed, cancelled,…
Status Chart Fulfillment Orders
Chart report is shown for fulfillment orders such as fulfillment, completed, trask, cancelled, …