eBay offers great business opportunities. However, in order to achieve high profits, eBay sellers need to find different business strategies including inventory strategies, especially when it comes to selling on multiple channels. With about 1.4 billion active listings competing with yours, the lack of strategies makes it impossible for you to grow your business and make a profit.
In this article, let's consider the top 10 best eBay inventory management tools to better manage your stock.
1. The Importance of eBay Inventory Management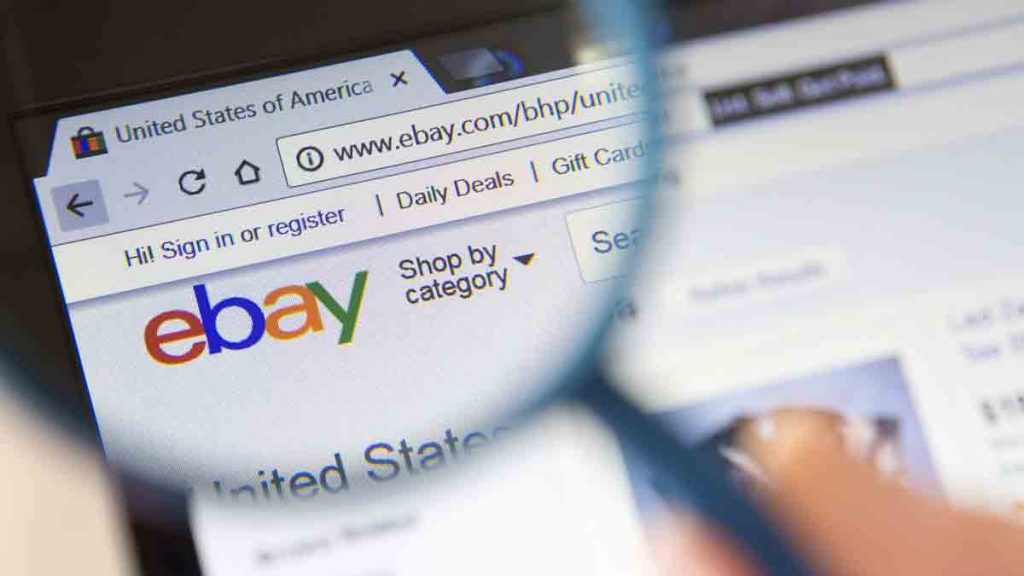 eBay inventory management is a process that includes 3 main parts: storage, monitoring, and replenishment of the warehouse. This management is responsible for basic things like sourcing products and updating inventory or even advanced duties like streamlining your fulfillment activities and predicting future product performance.
However, managing inventory on eBay can sometimes be time-consuming and difficult, especially when selling on multiple channels. Failure to update or incorrect updating of metrics can result in overselling, stock-outs, and the inability to maximize profits. As such, inventory management is crucial to your eBay success.
2. How To Manage Inventory
2.1 Physical management
The way you manage your eBay inventory can directly influence:
The number of sales
ROI (return on investment) from warehouse space
Shipping speed – is the factor that affects eBay's fast shipping programs.
Successful physical management of your stock will depend on 3 factors:
2.1.1 SKUs
SKU (Stock Keeping Unit) is an alphanumeric code that is used to identify specific products. SKUs help you manage 3 aspects of your inventory:
Inventory levels – you can accurately track stock levels by identifying specific products to make sure you don't oversell or undersell on eBay.
Efficiency – product identification and selection are made faster using a well-structured SKU format, resulting in faster delivery speeds.
Additional – You can use SKUs to track inventory and set reorder triggers to prevent you from selling out.
2.1.2 Warehouse locations
Your eBay inventory management duties may be done effectively thanks to the physical location of your eBay inventory. As a merchant selling on multi-channels, you should consider building several warehouse locations across the country and arranging them in the most reasonable way to facilitate storage or shipping.
2.1.3 Audits
Auditing is an important and essential part of managing your eBay inventory. Check your warehouse regularly to identify inventory levels, remove damaged items, and identify shortages or excesses for timely resolution.
2.2 Data Management
Data management is absolutely a crucial duty that involves recording, updating, and analyzing valuable information about your stock. There are 3 main solutions to help you manage your eBay inventory data.
The spreadsheet is the simplest way for small sellers and beginners alike to track inventory metrics on eBay due to its speed and free. However, timely and accurate updates are key to successful data management, and that can make spreadsheets unsuitable for developing e-retailers because it takes time to enter information manually.
eBay Selling Manager Pro is an updated version of eBay's Selling Manager. It costs $15.99/month and comes with in-built inventory management features allowing merchants to follow inventory and set replenish reminders.
This is an ideal tool that is most suitable for medium sellers to fulfill orders in-house. However, there are no third-party integrations that make eBay Selling Manager Pro unsuitable for merchants selling multiple channels or using a third-party fulfillment provider.
eBay Inventory management software
Inventory management software is especially suitable for growing e-retailers when it comes to various advanced features. They make eBay inventory management more efficient by automating a number of tasks such as automatically synchronizing inventory, reordering new inventory, and updating your inventory system.
However, due to its powerful advanced features, this software often comes with a fee. You can minimize costs by choosing a platform specific to your needs.
2.3 Sales management
The influence of physical processes and inventory data on your future eBay sales can lead to successful eBay inventory management. And this influence can be done by using the following factors:
Shifting slower stock: Identify products that are in your inventory too long and not selling well on eBay and use this information to create campaigns that encourage purchase such as discounts, discount packages, etc.
Predicting sales trends: Reporting from inventory management data will also allow you to determine which of your products are selling best to help you predict trends, accurately price, and stock products for the future. This ensures that you always have enough products to meet and capitalize on demand.
3. Discover Top 10 Best eBay Inventory Management Tools For eBay Sellers
3.1 BrightPearl – eBay Inventory Management Tool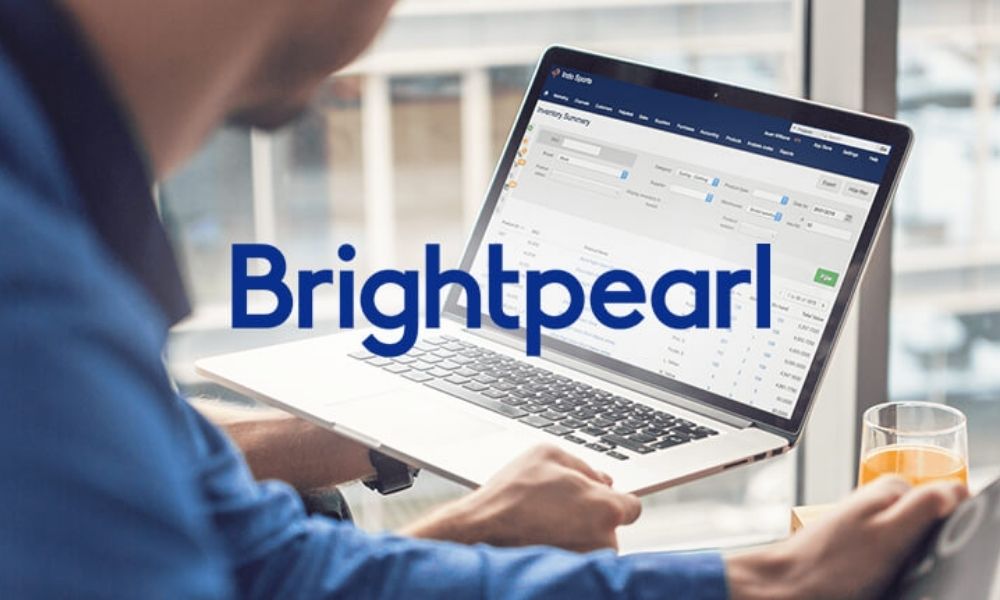 Brightpearl is an eBay inventory management solution that comes with advanced features including automatic order fulfillment, real-time inventory updates, inventory management, and more.
Features:
Speed ​​up order processing: You don't need to do all repetitive tasks regarding multi-channel order management due to Brightpearl's automatic capabilities. That gives eBay sellers more time to focus on other important tasks. Besides, this feature has the ability to increase the consumer experience and repeat purchase rates by reducing the time needed for order processing and delivery times.
Simpler complex multi-channel order fulfillment: There are several available fulfillment options that allow sellers to pick up the most suitable ones. With Brightpearl's automatic system, sellers can easily handle a large number of orders across sales channels in one place.
Reporting: You can use Brightpearl reporting and business intelligence to deeply have a look at insights on sales channel performance.
Centralized: This eBay inventory management software allows users to track multiple sales channels in one single platform.
3.2 Ecomdash – eBay Inventory Management Tool

Ecomdash is a great eBay inventory management solution to help businesses save time, improve profits and optimize inventory control. What else does Ecomdash have?
Feature:
Multichannel Inventory Sync: With Ecomdash, your products in an unlimited number of channels will be real-time inventory updated accurately 24/7.
Centralization: You can manage all sales channels from your marketplace to eCommerce website sales in one platform.
Order management: Fulfilling orders through multiple warehouses quickly and deal with everything from printing shipping labels to routing new orders. All processes can be done in one easy-to-use dashboard.
Multi-channel Listing: Before really launching, thousands of products need to be listed on multiple sales channels. To deal with this issue, Ecomdash acts like a multi-channel listing software. You can quickly and easily build your inventory, control quantities, and more.
3.3 Seller Dynamics – eBay Inventory Management Tool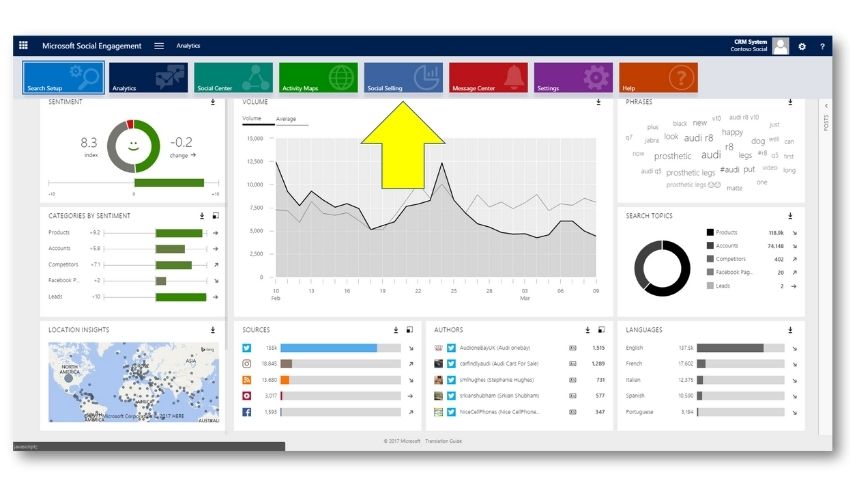 Seller Dynamics is an ideal software for online sellers that help you avoid overselling. This tool is compatible with eBay, Amazon, Shopify, and FNAC, but best for eBay and Amazon. This comes with many features including advanced ones like accurate stock management, real-time repricing, streamlined order processing, and fulfillment systems.
Feature:
Auto Relisting: This eBay inventory management software will determine inventory quickly and deliver the correct product as soon as a product is sold.
Product inventory management: This feature allows sellers to put the right products in the right place and at the right time – This is crucial especially when you have more than one warehouse.
Quantity Management: If you are selling on multiple sales channels, you need to focus more on the number of products in the warehouse. This is absolutely important that will support you to track everything and avoid being under or oversell your products.
Reports production: You can have a detailed report of the product's position, condition, and quantity. Based on that metric, identify trends in sales, what isn't selling, and quantify returns, profit, shipping costs, and more.
3.4  3Dsellers Inventory Manager – eBay Inventory Management Tool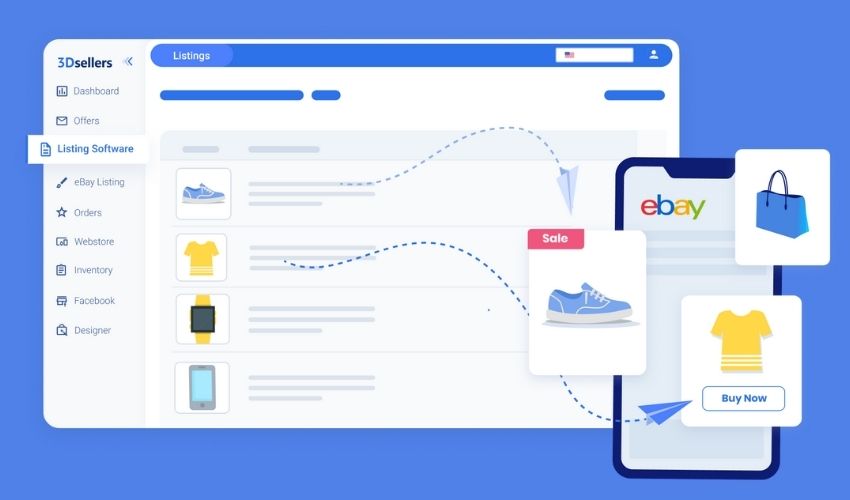 This eBay inventory management is a perfect choice for both beginning eBay sellers or big business owners.
Feature:
Hide Your Real Inventory: Hiding your real inventory and show any quantity you want on eBay. This is extremely important to help you always show ample stock while replenishing stock in a timely manner.
Inventory Alerts: This feature is responsible for sending alerts to you with custom and default alerts for low inventory and more.
Bulk Upload Listings Feature: With a CSV file, you can easily upload all your listings to eBay.
Boost Listings Traffic with SEO: Adding keywords to descriptions and alt tags to optimize your listings. This will boost your products at the top of eBay's search and other search engines like Google, Bing, Yahoo.
3.5 ExportYourStore – eBay Inventory Management Tool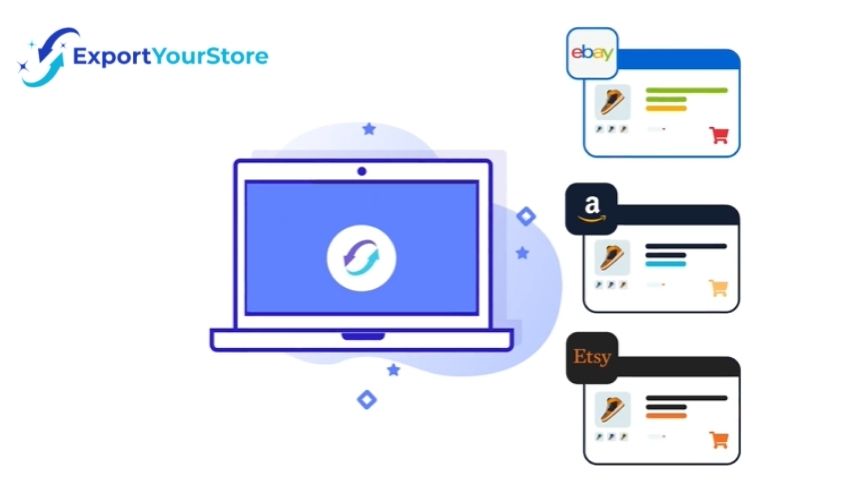 ExportYourStore is an omnichannel solution that helps merchants manage their inventory from different sales channels without any barriers. This means sellers can keep managing inventory on eBay as usual while making additional profit from other marketplaces with ExportYourStore.
Feature:
Inventory management: Simplifying and automating products management on various marketplaces.
Avoid overselling: automatically adjusts and syncs your inventory to avoid overselling whenever a sale happens.
Auto import and list: With ExportYourStore, importing repeatedly data from the selected source to keep all your channels synced.
Automation: Automatically fit products to all your channels. The ability to set rules to easily control and sell products on each channel based on certain conditions.
3.6 Seller Active – eBay Inventory Management Tool
Are you struggling with out-of-stocks and overselling? With SellerActive inventory management software, eBay sellers can easily control listings, track warehouses and update inventory across channels whenever a sale is made.
Feature:
Multichannel Inventory Syncing: With SellerActive multichannel inventory syncing, overselling and running out-of-stocks probels will be eliminated. This software also automatically updates quantities on multi-channels.
Manage multiple warehouses: Keeping track of stock in your warehouses and third-party logistics companies.
Manage fulfillment types: Automatically route orders quickly and easily. Fulfilling orders from your warehouses using shipping integrations, or save time by using cross-channel fulfillment.
Plus More Powerful E-Commerce Features
Multi-channel listing management
Automated repricing software
Create ASIN
Product bundling
Variation support
Easy organization with product tagging
Best-in-class support
Affordable pricing options
3.7 Zoho Inventory – eBay Inventory Management Tool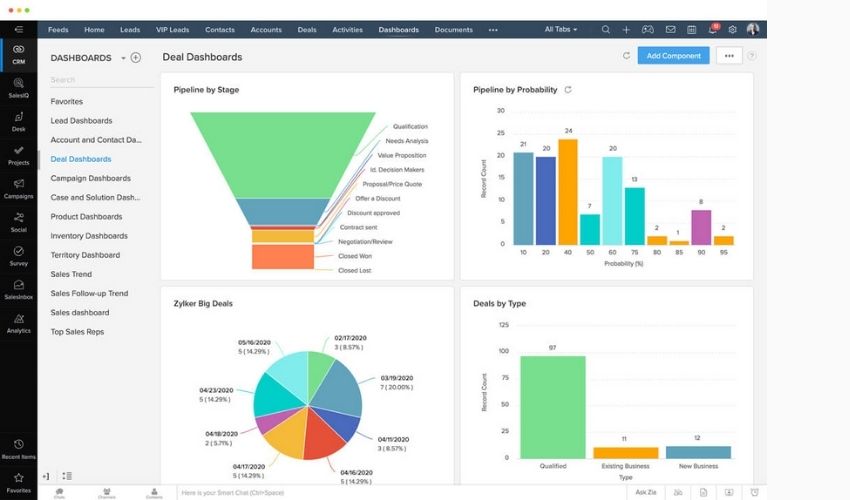 Zoho Inventory management software is the best suitable for growing businesses. With this powerful powerful inventory control software, eBay sellers can increase sales, fulfill orders, and keep track of inventory.
Feature:
Warehouse management: Zoho is responsible for keeping track of your inventory, inter-warehouse transfer. You can also have a detailed report on warehouse metrics for speed.
Increase sales: With the integration of profitable platforms like Amazon, eBay, Etsy, or Shopify – You enable to make more sales with Zoho multi-channel inventory management system
Manage orders: The order management system allows you to manage both offline and online orders.
End-to-end tracking: Track the movement of items and shipments in your warehouse with serial numbers and batch tracking.
Multiple shipping integrations: Choose the best shipping partner after receiving real-time shipping rates and shipping details of major shipping carriers.
Accounting and CRM integrations
3.8 SKU Labs – eBay Inventory Management Tool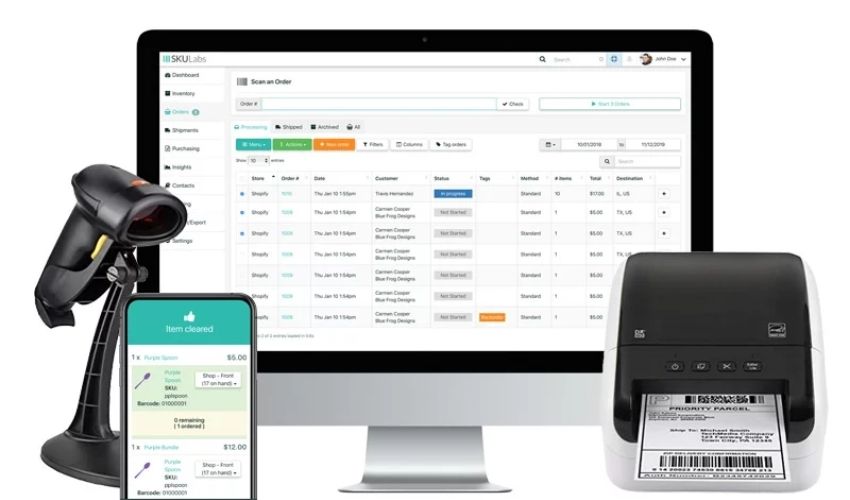 If you are still looking for what is the best eBay inventory management tool for your online business, let's consider SKU Labs. This software is doing so well at managing all of your eBay inventory, orders, and shipping across channels in one dashboard.
Feature:
Inventory Management: Tracking your stock levels, inventory across multiple warehouses, and even sync inventory changes at a glance.
Barcode-based Picking: Accurately fulfilling your orders by scanning products before delivering.
Multi-carrier Shipping
Purchasing & Receiving: SKU Labs's features have the ability to create and send purchase orders to all distributors. Add incoming goods to inventory after scanning.
3.9 Veeqo – eBay Inventory Management Tool
Veeqo is an eBay Inventory Management software that helps eBay sellers take care of tracking their inventory and shipping quickly.
Feature:
eBay Inventory Management: Control your inventory across sales channels and warehouses, track product quantity. Your store also can avoid overselling and backorders by Sync inventory in real-time.
Forecast customer's demand and manage purchases to have the right stock at the right time. Control the number of products on each eBay store
eBay Shipping: Integrates 21 direct service providers to deliver eBay orders around the world.
eBay Order Management: Tracking, editing, printing, and shipping all your orders from eBay and other sales channels in one dashboard.
eBay Returns Management: With Veeqo, manage multichannel returns becomes much easier than ever in one platform.
3.10 Orderhive – eBay Inventory Management Tool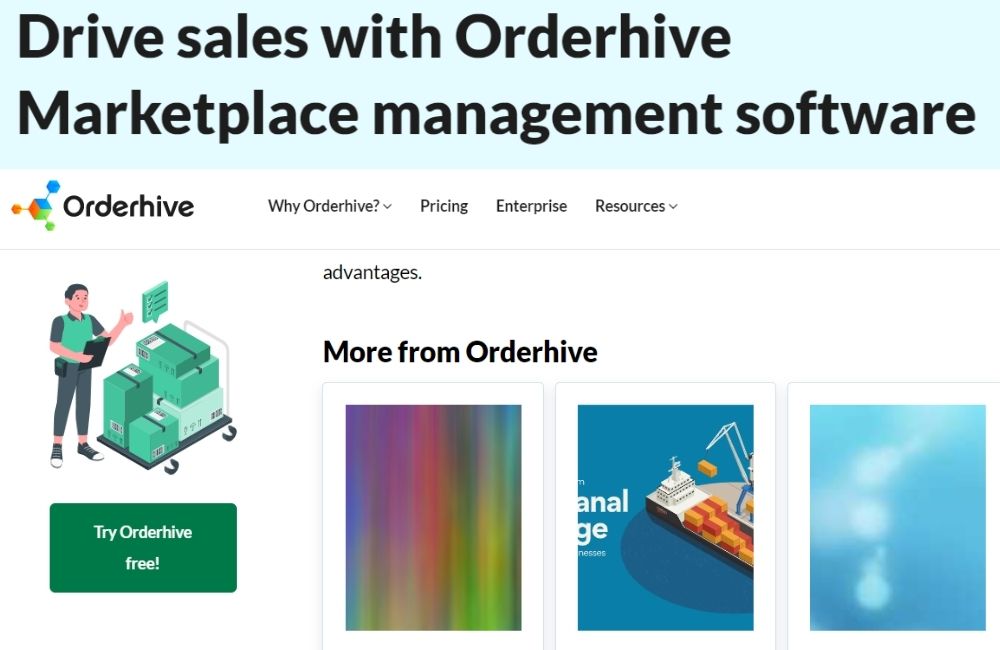 With Orderhive, you can freely control and manage your inventory in real-time across multiple sales channels without prior experience. What features does this eBay inventory management software have?
Feature:
Inventory Control: This eBay inventory management allows users to keep their inventory levels optimized at all times. You can track, manage, and synchronize your inventory across channels, warehouses from a single-view platform. Orderhive also helps users to cut down inventory storage and carrying costs as well as save time by automating manual tasks.
Order Management: Fulfilling all your orders from packing in the warehouse to deliver to customers.
Shipping Management: Orderhive provides users real-time tracking with integrations of over 200+ shipping carriers.
Purchase Management: Features such as barcodes, automatic PO generation, multi-currency transactions simplify purchase management.
Additional features:
eCommerce Automation
Manufacturing Management
3. Conclusion
A very practical benefit of inventory management is to help store owners know which products are on-trend, selling slowly as well as have a large backlog. Knowing that detailed metric, you can reasonably adjust the number of products and promptly create special sales strategies when you sell omnichannel. Hopefully, those eBay inventory management tools above are useful for the growth of your eBay business!