Maybe you went to the website, looked around, and put a few things in your shopping basket. Then you were distracted by a text message with the latest viral video and forgot to check out. You see advertising for the exact same products you had in your basket the next day while reading your favorite blog. You appreciate the reminder and proceed to make a transaction. That's Google ads remarketing in action, and it has a number of advantages for businesses.
Google ads retargeting is a powerful kind of digital advertising that allows websites to show adverts to visitors who have previously visited their site using the Google ads remarketing platform. Understanding the notion of Google ads remarketing is crucial if you choose to be an expert in digital advertising.
To get things started, let's look at the concept of remarketing and how it differs from traditional sponsored search advertising.
I. What is remarketing
1. What is remarketing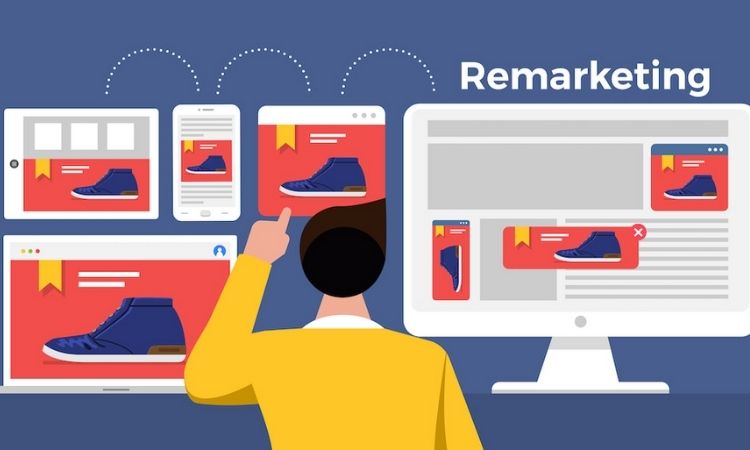 Remarketing is a kind of advertising in which your adverts are shown to individuals who have previously visited your website. That interaction may be used to describe a wide range of things. They may have visited a landing page on your website or seen one of your YouTube commercials, as in our hypothetical example above, or they may have placed an item in their basket.
Whatever it is, you can set up Google ads remarketing campaigns that follow those individuals throughout the web, delivering them advertisements that raise brand recognition and remind them to return and buy.
This is very different from the typical marketing efforts that you see on Google and Facebook. Normal campaigns are designed to bring new people to your website by educating them about your presence and offerings. A Google ads remarketing campaign, on the other hand, is targeted at those who are already familiar with your website and have visited it previously. This implies you're not advertising to these folks for the first time; instead, you're advertising to them a second (or more) time, hence the name remarketing.
There are several advantages and reasons why someone might want to employ a Google ads remarketing campaign as part of their marketing plan, but we'll get to those later. How do remarketing campaigns function on websites like Facebook and Google now that you know what they are and what they mean?
2. How do Google ads remarketing work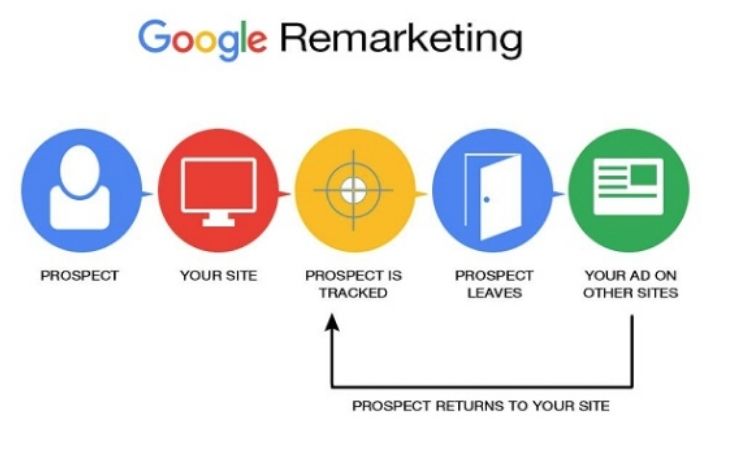 A remarketing campaign's roots are founded on those delectable cookies that have been around for, well, forever. When a user visits a website, it is common for the site to include a tracking pixel (also known as a pixel) that stores a cookie on the user's computer.
The cookie stores a lot of useful information, such as when the user last visited the site and the page they were on. The information contained in this cookie is sent back to the primary advertising network, such as  Google ads remarketing, allowing them to tailor adverts to that individual user. Of course, this requires that the website owner has already set up Google ads remarketing campaign!
This implies that when a person visits a website that uses AdSense (Google) banner adverts, they will be presented with highly targeted advertisements. These advertisements may follow the person around on nearly every site they visit because of Google's enormous display network.
The same remarketing concept applies to Facebook advertisements. However, rather than appearing on third-party websites, the highly targeted retargeting advertisements will only appear on Facebook. To gain maximum exposure, it's customary to run these sorts of ads across numerous ad networks. 
Now that we've cleared up the technical details, what precisely are the advantages and benefits of implementing Google ads remarketing campaigns in the first place?
II. How to use Google ads remarketing to generate more eCommerce sales in 2021
1. How to get started with Google remarketing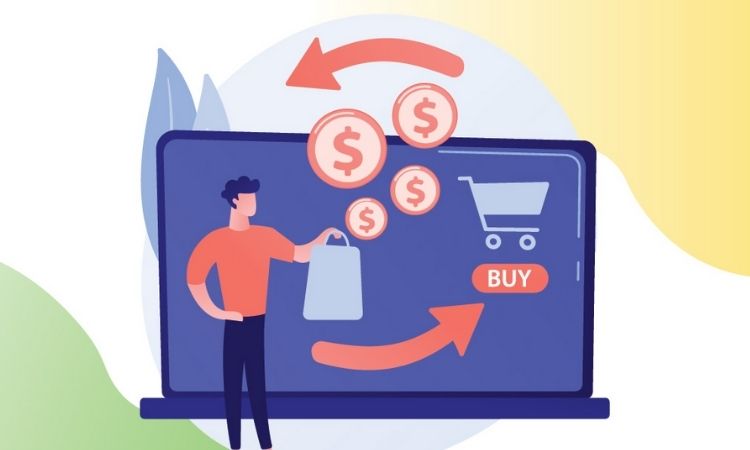 You'll need a Google Ads account to get started with a Google ads remarketing campaign. You may also utilize Google AdWords, although the procedure differs somewhat. (Remarketing on Google AdWords is merely an earlier form of remarketing on Google Ads, the engine's new marketing tool.)
Google will provide you with a tag that you should use on all of your website's pages. Once it's installed, it'll begin gathering information about your site's visitors.
You may use your Google ads remarketing tag to capture data on specific user activity, such as a mailing list registration or a product search, and send it to target audiences (also known as remarketing audiences). This information may subsequently be used to generate lists for specific remarketing efforts.
It's critical to connect your remarketing objectives with your marketing approach. You may build an audience for that area if you want to send free shipping offers to everyone who bounces out with products in their basket. After that, you may create an ad to promote your offer, and Google will show it to the targeted demographic.
With Google ads remarketing, the world is your oyster. The following are some examples of common remarketing strategies:
People who have visited your website will be remarketed to. As consumers surf websites on the Google Display Network, these advertisements keep your brand in mind. After clicking on a remarketing ad, retargeted visitors are 70% more likely to convert.

People who added anything to their basket get remarketed to. You may build dynamic remarketing advertisements with those products included.

People that saw your YouTube video will be remarketed to. You may show advertisements throughout the Display Network to people who watch your YouTube video or visit your channel.

Customers that have already purchased from you can be remarketed to.

Google ads remarketing

allows you to submit a list of your customers' email addresses. You may retarget them as long as they're signed into a Google product or service, such as their Gmail inbox or their Android phone.

People who viewed your sponsored search advertisements will be remarketed to. Unfortunately, many individuals will not see your ad and will not click to buy straight away. Fortunately, research suggests that the more remarketing ads a person see, the more likely they are to convert:
2. Advantages of remarketing through Google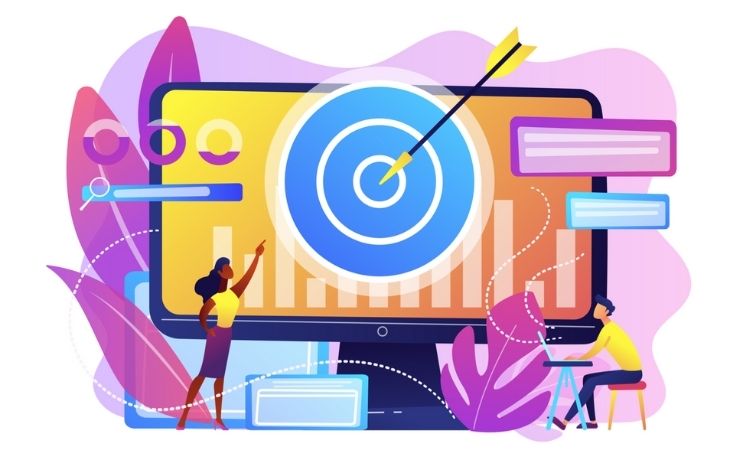 Advertisers may profit from remarketing efforts in a variety of ways, including their low cost and ability to target specific consumers. Here are a few of the most compelling reasons why advertisers enjoy remarketing efforts, and why you should, too!
Lower cost
Remarketing efforts, as we've already shown, are quite inexpensive. You may expect to pay more than $10 per click if you're conducting an ad campaign in the finance area. However, you can acquire highly focused clicks from those who have already visited your website for as little as a few cents with a Google ads remarketing campaign.
Given that many consumers require a great deal of persuasion before purchasing a product, bringing a customer back to your site substantially enhances the odds of them converting. And, as compared to obtaining new visitors, remarketing allows you to do it at a cheap cost.
Broader reach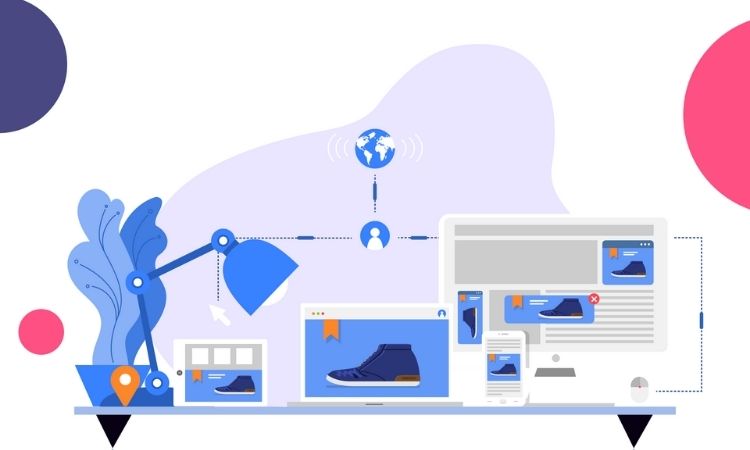 Facebook may be beneficial to firms that rely on social capital, but its retargeting capabilities are restricted. Your advertisements won't reach their intended audience if your users aren't using the platform.
A global network of over 2 million websites as the Google Display Network can reach 90% of internet users. In comparison, just about 27% of all internet users utilize Facebook.
Specific audience target
Another significant advantage of Google ads remarketing is that it allows advertisers to target a certain demographic. Knowing that these advertisements would be targeted at those who have already visited a specific website helps advertisers to fine-tune their ads even more.
Instead of the typical advertisements that try to get individuals to visit a website for the first time. Deals, discounts, coupon codes, and special offers are frequently featured in remarketing advertising. Anything that will encourage someone to return to the website and become a paying customer.
Friendly ad-building tool
Google's Display Ad Builder can be used for:
Choose your ad's layout, color style, and text.

Use your own photos or select from a library of free stock photos.

In a couple of minutes, you can create and change advertising.
You can build bespoke advertisements for all of your Google ads remarketing campaigns even if you're not a professional designer and don't have the cash to employ one. If you send several messages to a single person and don't want them to see multiple copies of the same ad, this is very essential.
Ad design customization
Google allows you to customize the visuals and text of your advertisements, allowing you to stay true to your brand's voice and image. This versatility allows you to have more control over the appearance of your marketing efforts, both inside individual advertisements and across whole campaigns.
Ad performance tracking
If you have Google Analytics, you can add tracking codes to your Google ads remarketing campaign to monitor the effectiveness of your remarketing efforts. If some are performing exceptionally well, you may increase your investment in those channels while reducing your spending on others.
Analytics may also assist you in further customizing your remarketing efforts. You may activate demographics and interest reports in your account to see what people who react to your advertisements have in common. This functionality may also be used on your website, which increases your ad targeting options.
A UTM, or Urchin Tracking Module, can also be added to your URL. A UTM code is a unique identifier that allows you to monitor a specific campaign—and even specific content—within that campaign.
You put up a UTM code if you're remarketing to individuals who visit a product page, for example, to monitor how many of those users respond to the campaign. You should also keep track of whether free delivery or a discount is the more cost-effective option. You may check if free shipping generates more conversions by adding content UTMs to both offer types.
Affordable channel
Other remarketing methods, such as Google, are more expensive. You're paying less overall for each individual sale made through your campaign.
The final quarter of 2018 had a $0.56 median cost per click on the Google Display Network. When a viewer clicked on a paid remarketing ad, it was the middle-of-the-road pricing. Standard Google Ads, on the other hand, had a cost per click of $1.33 at the end of last year. While this is a $0.70 decrease from the third quarter, it is still $0.77 more than a remarketing ad.
When we use the average instead of the median, we get comparable findings. A retargeting ad costs between $0.25 and $0.60 if the typical cost of a pay-per-click ad on a search engine results page is between $2 and $3. Prices vary by industry, with more competitive niches commanding higher prices.
Free brand recognization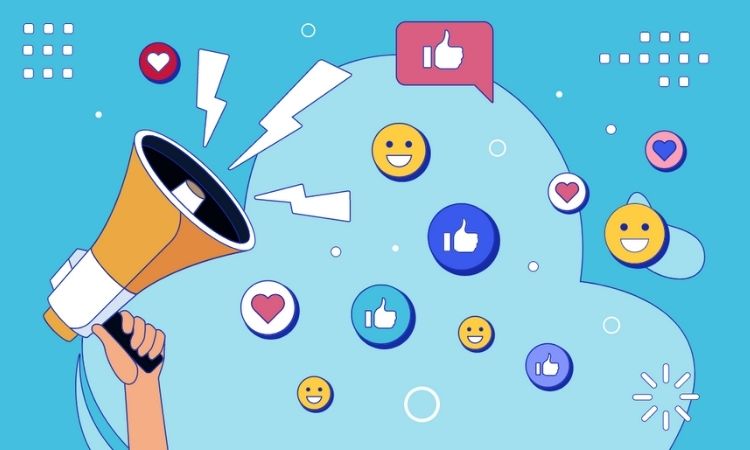 Remarketing's hidden benefits include brand memory and awareness. When potential customers view your ad, it reminds them of the items or services they were looking for. These viewers will be more likely to recall your brand when they have a need or want. That publicity costs you nothing because you only pay when a user clicks.
Conversion improvement
As you might have guessed, the major reason advertisers enjoy remarketing is that it helps them convert more customers. Why spend $100 on attempting to attract 10 new users to your website when you can spend $100 on re-engaging 1000 old visitors?
If a person has already visited your site, they were most likely interested in your product or services at some time. Remarketing improves the odds of them converting by reminding them of your goods and offering them a discount.
Why waste time and money attempting to turn someone into a client from scratch when you can focus on people who are already 90% of the way there? This is precisely what remarketing excels at.
III. Conclusion
Now that you understand the principles of Google ads remarketing, you can begin following up with visitors to your site who leave without purchasing anything.
Not only can remarketing provide higher conversion rates at a lesser cost than traditional pay-per-click advertising, but Google Analytics can also assist you in using your data to create efficient Google ads remarketing campaigns.
The Google Display Network can help you raise brand recognition, attract consumers back, and increase income by displaying your remarketing advertisements on millions of websites across many countries.