Regardless of the size of the eCommerce business, customer loyalty plays an important role in increasing sales volume and generating profits. Repeat customers spend nearly 70% more than new customers. Additionally, trying to attract new customers is more expensive than keeping loyal ones. If you're wondering how to build customer loyalty, consider the following strategies.
1. Why is Build Customer Loyalty Important
To run an eCommerce business, one of the most important questions is how to build customer loyalty. Loyal customers are the most valuable asset any brand wants to own. These customers are often more beneficial than regular customers. They shop, spend more, and create deals of greater value.
Customer loyalty is important for many reasons. These are the major ones:
Increase profits: The more loyal your company has, the higher your profits will be. In fact, just a 5% increase in customer loyalty can increase business profits from 25% to 95%. Not to mention the fact that loyal customers help improve the business reputation and generate more new leads that can be referred from loyal customers.
Reduce customer acquisition costs: Although finding new leads is a priority, it is quite expensive, because you have to invest a lot of money in advertising campaigns, marketing… It can be said that creating a new customer base is about 5 times more expensive than retaining a loyal customer. Retaining loyal customers saves you a lot of money while they still bring in higher profits.
More shopping rate: When customers return to your store to shop, it means they have had a positive experience with your brand. They often tend to shop more often, spend more heavily than new customers. This is evidenced on holidays, when consumers shop for themselves, buy gifts for loved ones. They spend more than they usually do for the rest of the year.
2. How To Build Customer Loyalty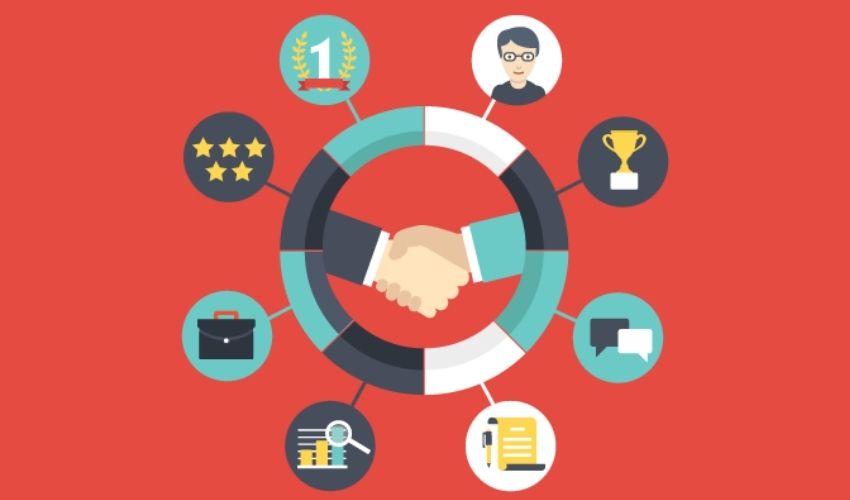 2.1 Customer Obsession
The first answer to the question of how to build customer loyalty is 'Customer obsession'. It is a state of being overly focused on creating a positive customer experience and increasing retention and loyalty. By constantly enhancing the shopping experience, customers become more confident that your business gives them the best care. This increases the likelihood of them making repeat purchases and becoming loyal members of your eCommerce business.
2.2 Be Honest And Flexible
Mistakes are only part of life and honesty is always the best policy. Even a small mistake with an order, if left unresolved, has the potential to lose the customer's sense of trust in the company. Be honest with your customers. A prompt and sincere apology and remedy are all your customers need to stay loyal. Besides being honest, to maintain a good relationship with customers, flexibility is also a necessary factor if you are wondering how to build customer loyalty.
For example, your return policy is strict for 30 days, but a longtime customer requested a refund a few days outside of this period. Will you agree or not? If the answer is no, you have a high chance of losing that customer. Small exceptions like these can turn ordinary shoppers into lifelong advocates of your brand.
2.3 Display Social Proof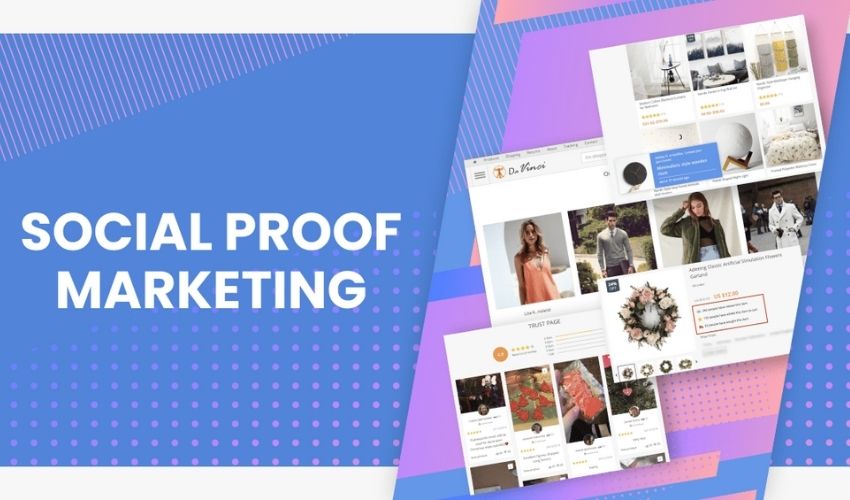 Reviews, or shares on social media, are social proof that someone has chosen or participated in a product or service – whether it be positive or negative feebacks. poles also have a great influence on 90% of new buyers' decisions. So if your channel has a lot of positive social proof, showing them off helps loyal customers realize how much you care about their feedback. Besides, potential customers also have more peace of mind when buying from your e-commerce store.
2.4 Store Customers' Data
If you want to know how to build customer loyalty, storing customer data is a useful way. This makes it easier for your business to give them more positive experiences in the future. Securely storing customers' shipping and payment information helps them make purchases quickly. They will absolutely feel more special if you send them a wish at their birthday party, for example.
2.5 Enhance Products Quality
Some people rate a product as high quality if it has a classy design and is durable, while others take efficiency or ease of use as criteria. Regardless of the criteria, product quality affects the purchasing decisions and profitability of companies. Businesses will not succeed if they cannot build customer trust. Meanwhile, gaining consumer trust and loyalty gives you more freedom to make business decisions.
2.6 Best Customers Service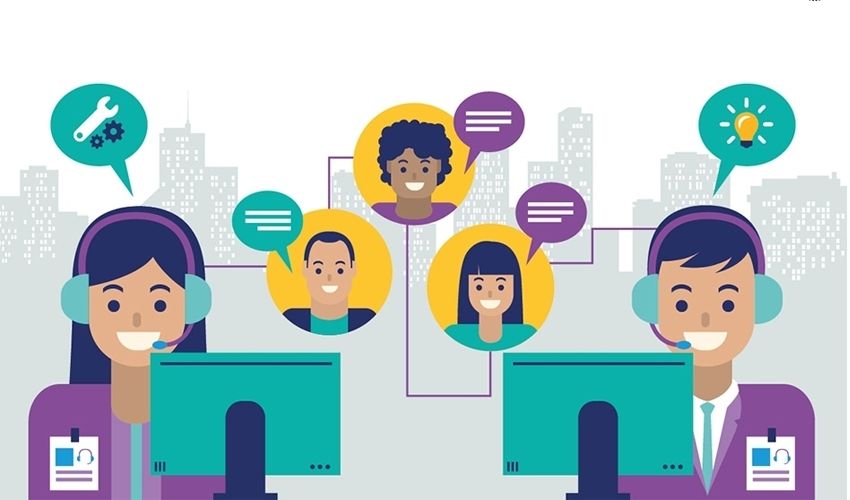 You can have a great product, but if your customer service isn't attentive, reliable, or simply irresponsible, it's unlikely that buyers will come back. Besides, when the bad reputation spills out, it seems impossible to attract new customers. Therefore, customer service is the key answer to the question of how to build customer loyalty.
In addition, there are thousands of businesses that have very good customer service. To surpass them you need to move one step further, your service must be excellent beyond customer expectations.
2.7 Offer Discounts
Combined with analytics tools, retailers can offer discounts to repeat customers, or bundle additional products for new purchases. This shows your gratitude for the customer's care for the online store. Exclusive discounts are a great way to retain customers. Their satisfaction is the factor that turns them into long-term customers for sure. By doing well with this tip, you no longer have to ask how to build customer loyalty.
2.8 Reward Customers
Rewards are the surprises longtime customers look forward to and increase their chances of coming back. For surprise gifts, you can ship through orders of a certain value and number. Your business can make it easy for customers to redeem points by making a profile in the POS.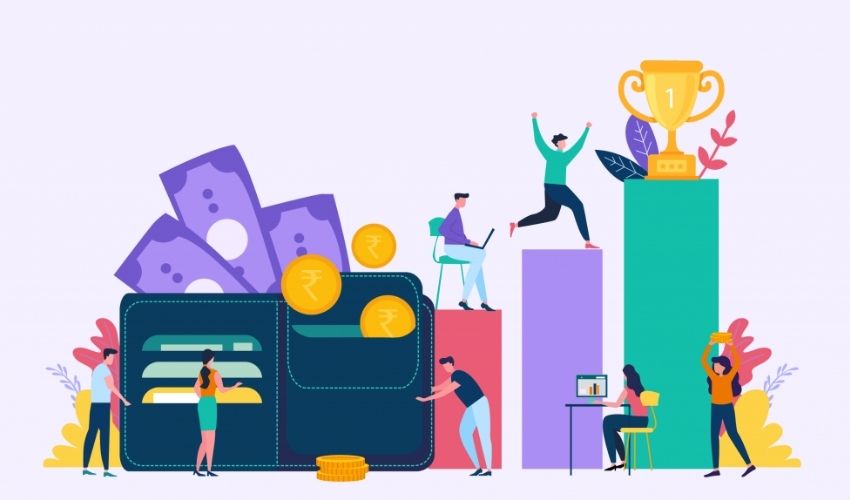 Make sure their profile includes up-to-date information on rewards available and their customer status and expiration date so they are incentivized to purchase ahead of time.
2.9 Encourage Referrals
How to build customer loyalty if you have no idea? The "Refer a Friend" program is an effective way for everyone. This event supports your online store to show gratitude to loyal customers and attract new ones. Referral programs give you practical creative opportunities. For example, you can give gifts to your customers if they refer a friend to your store and give a voucher to the referred person. This way, your company will get quality new customers, not virtual ones, at a low cost.
2.10 Remember Their Special Days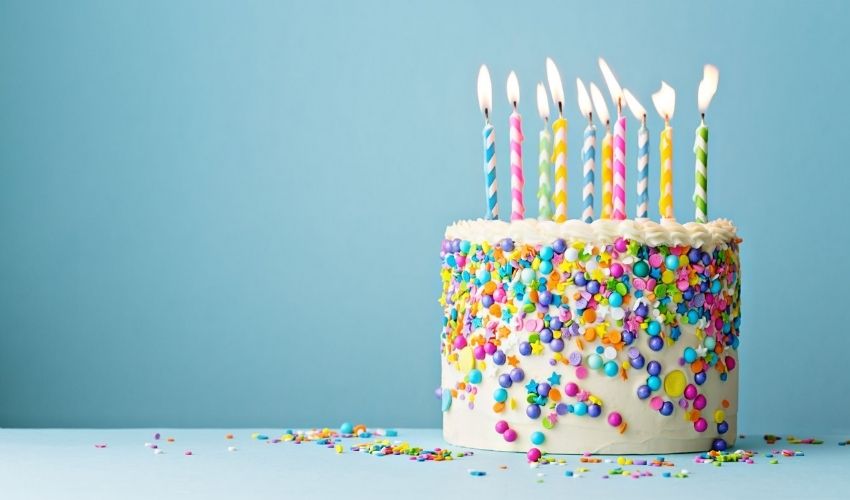 Based on the customer's stored information on the system, you will easily create plans related to them. Send a simple "Happy Birthday" email or postcard (with a discount code is better) to acknowledge their special day. This helps your customers feel happy, they understand that you always pay attention to them. Quality products along with great care will keep your customer loyalty forever.
2.11 Get To Know Well Your Customers
Getting personal with your customers is a great way to find out the secret of how to build customer loyalty. Notice and save their personal information such as their name or buying habits, color, favorite product type. Customers always impress those who remember their name or hobby. You can show them your care at special events such as birthdays with intimate wishes.
Emotion is a reciprocal relationship. You must also share more information or stories about your business for customers to create trust and sympathy. The feeling of being shared and listened to will bridge any distance. And don't be afraid to admit your shortcomings. This will help customers see the sincerity and responsibility of the brand, making them more comfortable when buying.
2.12 Loyalty Program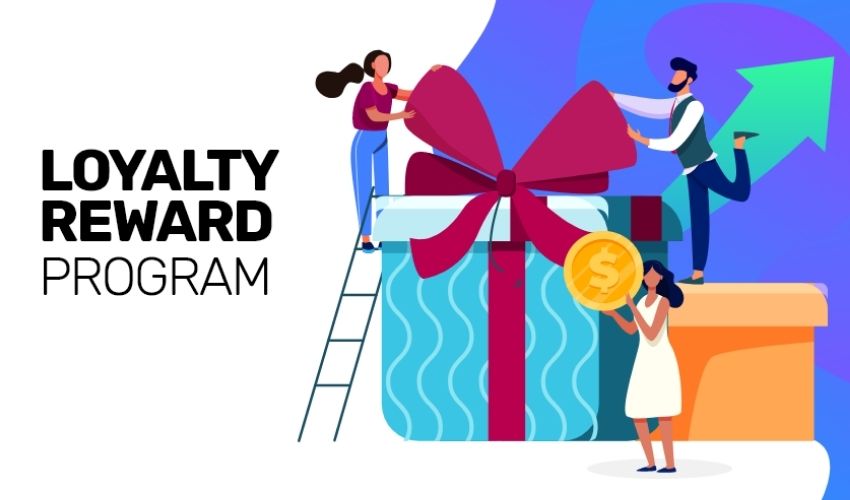 Loyalty programs are proven to be great for incentivizing and rewarding loyal customers. Each online store has different creative ways to make customers feel happy such as giving gifts, discounts, even giving tours. What they all have in common is to encourage customers to spend more money on your products or services.
2.13 Create Communication Channels
Finding or creating a communication channel is very important if your brand is interested in how to build customer loyalty. Some eCommerce choose to communicate normally via email, phone calls. Others create their own applications to facilitate communication and problem-solving.
The creation of communication channels partly depends on the size of the business. However, creating a communication channel makes reaching and taking care of customers much better.
2.14 Best Customer Relationship Manager (CRM) Software
Customer management will become much more complicated if you sell on multi-channel. The use of software with the customer relationship management system (CRM) in this case is essential for this job to be done easily and successfully.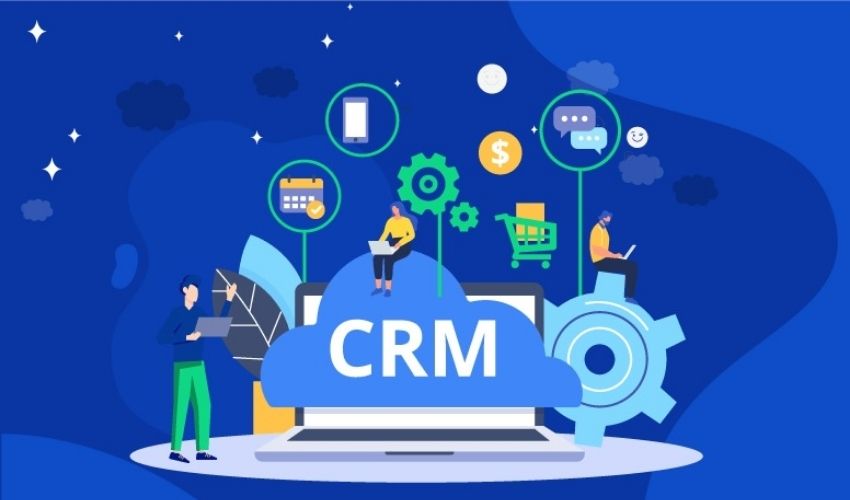 A CRM system allows you to collect and store important customer data, such as personal information, purchasing habits, transaction history, and more, all in one place. This feature is also useful for analytics to build rules and create programs that benefit specific customer segments. Also, drive personalization of their experience and increase your chances of being loyal to your brand.
2.15 Strengthen Customer Relationships
The long-term success of your business depends on the relationship built between you and your customers over time. Today's customers are very smart and demanding in choosing where to spend their money. If you only have the ability to create connections with customers for a short period of time, it also almost means that your company will not last long.
On the other hand, if you can consistently impress your customers with personalized, attentive service, you can dramatically increase their long-term value as well as your online business.
3. How To Measure Customer Loyalty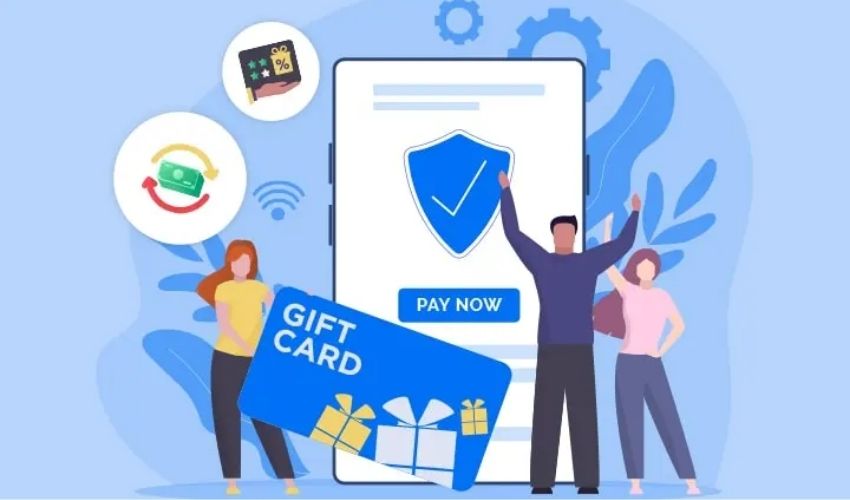 Loyalty is created from the customer's own feelings towards a business. No one can force them, which makes you a bit hard to measure. But using the metrics below, your business can track customer loyalty and turn that data into useful insights for future plans.
3.1 Engagement With Brand
Test the system and see how often current customers visit your eCommerce store, leave reviews or interact with your social media channels? Loyal customer interactions can show their interest in your brand and products. However, there are also some customers who may legally buy for years but never write a review.
It is therefore not an absolute predictor of loyalty, but it is generally beneficial to consider engagement along with other loyalty metrics to build a picture.
3.2 Repeat Purchase Rate
The percentage of repeat purchases that appear on the system represents the percentage of customers who return to buy your product or service. The higher the percentage, the better. This is also an indicator that helps you determine customer loyalty and provides useful information to help businesses take better care of customers.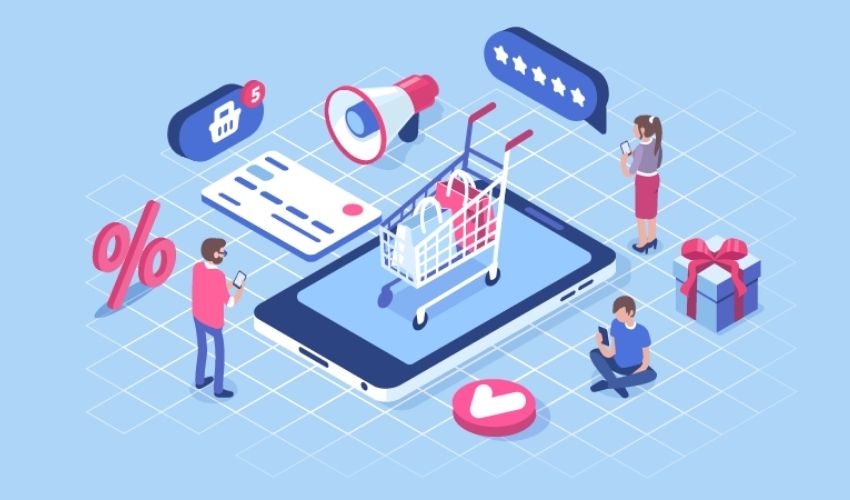 The data shows the buying habits of repeat customers, paying close attention to these numbers helps you better understand when to launch gratitude campaigns or launch new products.
3.3 Customer Lifetime Value
Customer lifetime value (CLV) allows merchants to know how valuable customers are to their eCommerce business based on the entire relationship. It's important to note that acquiring new customers often costs more than maintaining the ones you already have.
So focusing on adding value to your existing customers will help ensure growth for your company at a lower cost, generating more profits. Besides, loyal customers can also act as social proof, helping you introduce your store and get new potential customers.
4. Successful Brand Business With Best Customer Loyalty
Reading hundreds of documents about how to build customer loyalty and still blur. Notice those outstanding examples below: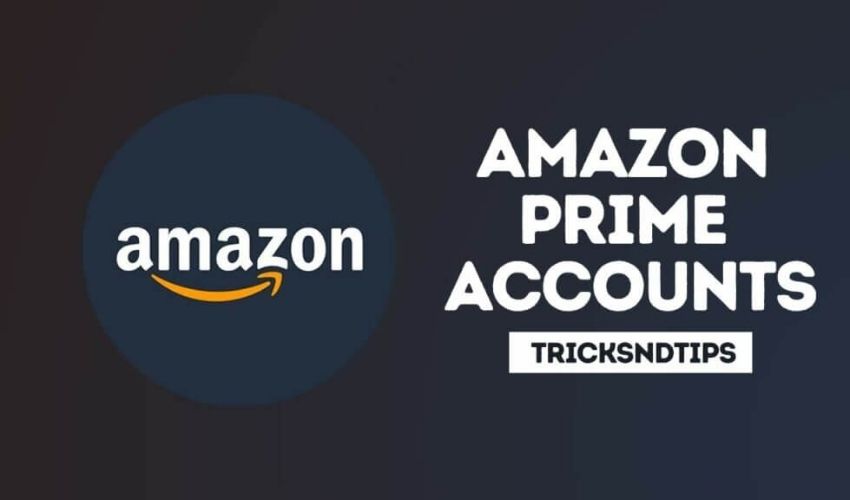 Amazon Prime is one of the most notable loyalty programs. It's a subscription service for an annual fee, with free two-day streaming and shipping through Prime Video. This strategy has been a great success for Amazon. According to Amazon, most Prime members spending an average of $1,300/year, compared with regular ones' $700.
Starbucks mobile app is considered the most successful with 23.4 million users aged 14 and over with purchases made at least every six months. The above figure is 1.4 million more than Apple Pay and doubles the amount using Google Pay. The app's ease of use allows customers to top up and can be used to pay for in-store items. With each purchase, users will earn "stars," which are rewards that can be exchanged for free drinks or other treats.
The North Face engages customers by making them feel like they are part of an exclusive club.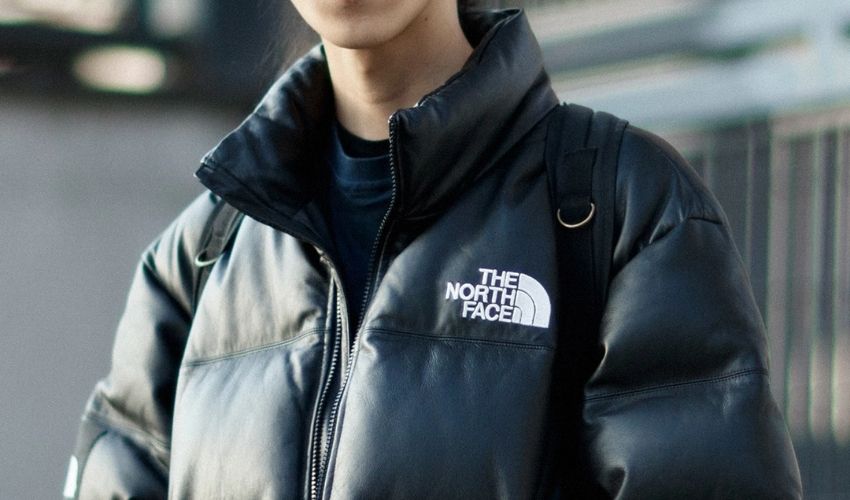 VIPeak program is designed for loyal customers and divided into 3 different levels: Basecamp Level, Halfdome Level, and Summit Level, with different rewards. It is based on how much members spend to give a creative spin on the exclusive concept. This clever tactic is demonstrated by data that VIPeak members shop twice as much as the average ones and spend 20% more.

5. In Conclusion
Regardless of your business model, service and product quality should always come first. A business that knows how to build customer loyalty will be a successful business. Hopefully, those tips below are useful for your eCommerce business growth.