90% of shoppers consider online reviews before making any decision. Bad reviews may chase ideal customers away from your store, but don't worry, we'll give you tips to handle bad reviews.
Negative reviews that appear on your eCommerce store will immediately turn consumers away. Today the number of consumers using eCommerce to shop increases and is more intelligent than ever. They have many ways to consider product quality before deciding to buy or not. One of the simplest and most effective methods is to read reviews.
1. Why customers' reviews are important
Reviews play a crucial role in boosting consumer purchase decisions and strengthen a company's credibility. It also has created a new field in marketing and communication.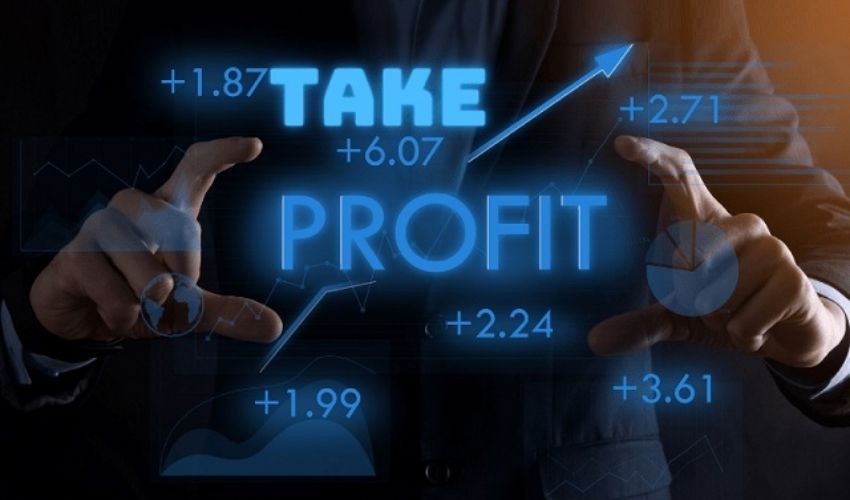 Reviews have the power to:
Better Understand Customers: Buyers express their opinions by leaving comments. To learn more about your customers, read the reviews seriously.
Show both weakness and strength to improve Customer Service: The fact that When customers have the opportunity to raise their voice is also when the company has a chance to realize what has been done well, and not so well, thereby improving the quality even more.
Create Impressive Social Proof: Reviews play an important role in the purchasing decision of potential customers because it creates Social Proof. When customers see the product they want to buy with many positive reviews, they will have confidence and buy. On the contrary, negative reviews make customers lack confidence in the quality of your product and your company.
Improve Rankings: A store with a large number of good reviews must be a store that sells quality goods and has a high customer service attitude. Search engine tool will base on that and boost your store to the top of the ranking.
Improved profits for businesses: Why do reviews affect business profit? Having a good reputation supports your company to get higher in the rankings, reach a new customer base and then increase sales volume. On the contrary, who will look at a bad one?
2. What Your Business Learn From Negative Reviews
2.1 Know and learn what needs to improve
If sellers want to handle bad reviews, then they have to notice negative comments. That notification gives them chance to know and fix those before your eCommerce business stays under-reputed or loses customers entirely.
There are two advantages of getting understanding better customer's pain points:
First, consumers may appreciate your spirit, responsibility then keeps purchasing next time.
Second, due to your responsibilities to handle bad reviews quickly, customers also feel satisfied.
 2.2 Customer Insight
Paying attention to reviews helps your company interpret customer needs, behaviors, and trends based on data collected from their product reviews.
From there, give specific advertising and production strategies to improve the quality of products and services and increase sales to benefit both businesses and customers.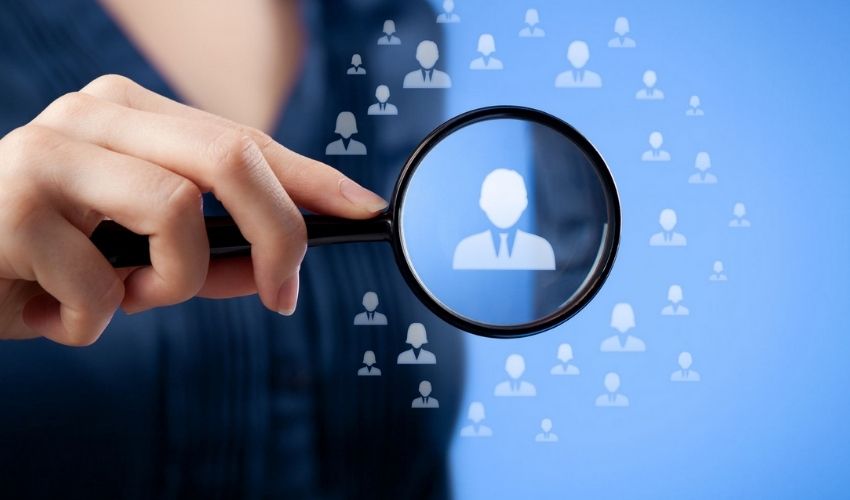 In-depth customer research makes it easier for a company to predict future development trends. This creates many significant advantages for the business. Besides, they can prepare themselves in advance with the necessary skills to better serve customers and gain a competitive advantage.
2.3 Valuable insight
Reading negative reviews allows sellers to understand what's in their customer's minds and what they really need?
The thing is no matter what happened during the seller's shopping experience if they really have to leave a review that means they deeply cared about that issue.
Critically consider conscientious reviews and take note what customers said or mentioned are important. Once you discover the missing things that make the customer experience incomplete. You need to address and improve the issues immediately.
3. Why do customers give bad reviews
There are many reasons that lead to customers giving bad reviews to your store on the eCommerce platform.
These include the following two main reasons:
• Subjective reasons: Due to the shop selling in poor quality goods, the product is not as described, poor customer service, slow preparation of goods, careless packaging, lack of delivery, and more.
• Objective reasons: Due to bad play by competitors, difficult customers, personal hatred that destroys the shop's business.
4. How Does Bad Reviews Affect Your Business?
The majority of online reviews influence consumers' purchasing decisions. Positive reviews improve your reputation, increase sales, improve search engine rankings, and increase profits.
On the other hand, negative reviews lead to the hesitation of customers when they are supposed to buy products from an online store that has no reviews or gets lots of bad reviews.
4.1 Loss Of Revenue
A 1-1.5 star rating business is 33% less revenue than average businesses, Womply research reported.
According to Forbes, nearly 94% of consumers tend to avoid online stores with negative feedback.
Like we mentioned before, bad reviews are like a wall driving your customers away from your store. Without customers, there would be no way to generate revenue. It can even create worse situations "bankrupt".
4.2 Undermine Business Reputation
The power of negative reviews on a brand's reputation is unimaginable. They have a huge impact on businesses – from brand image to monetary impact. A brand that is succeeding in its business can also be destroyed with just one bad reputation.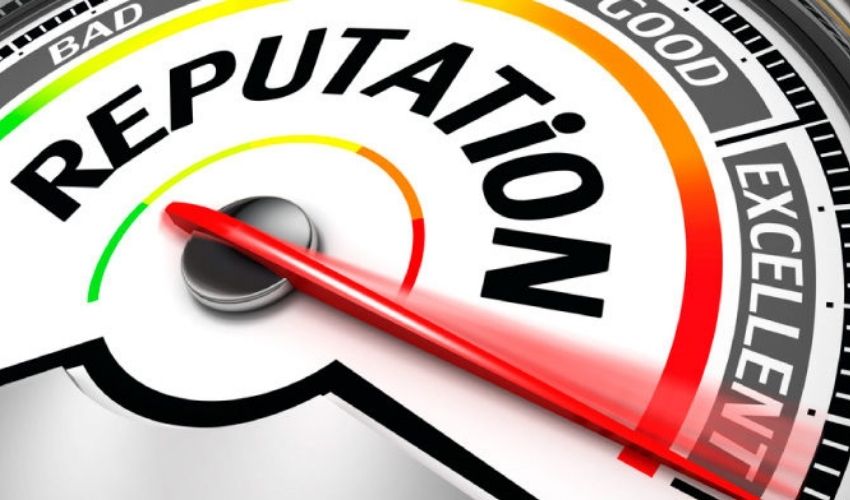 They cause ideal buyers to trust your business less. They won't even buy your products. People psychologically relate bad reviews with bad product and service quality. That causes many shoppers don't purchase from an online store, following a bad reputation.
Brand reputation determines customer trust. It is important as this will motivate your customers to whether, or not, will buy or continue to buy your products and services.
4.3 Drive Customers Away
Receiving bad reviews is the most effective way to keep customers away from your business. The more negative reviews appear, the higher the percentage of lost customers.
Customers often see reviews and make comparisons between stores. Reviews are the most visible and influential criterion among the comparative criteria like price, service attitude, and customer reviews. It surely believes that shoppers will turn away in front of a store following with bad reviews.
4.4 Low Search Engine Ranking
Every business wants to be at the top of the search list to increase its brand's reputation and approach new customers. There are many ways to boost your online store but requiring money investment.
However, you need to know that the positive review is a free solution for eCommerce businesses climbing on the top of search engines. In contrast, a business with a bad review will be downgraded because search engines automatically suggest only the best stores to users.
5. Tips To Handle Bad Reviews Effectively
Sellers will surely know how important customer reviews are to building your store's reputation. However, besides positive reviews, we can hardly avoid bad reviews about the product.
5.1 Act fast & Use time wisely
Confirm The Issue and find how it wrong
Find out why customers give bad reviews. Once a customer posts a review, most of them will inevitably have a different opinion and often have a good reason to leave a comment.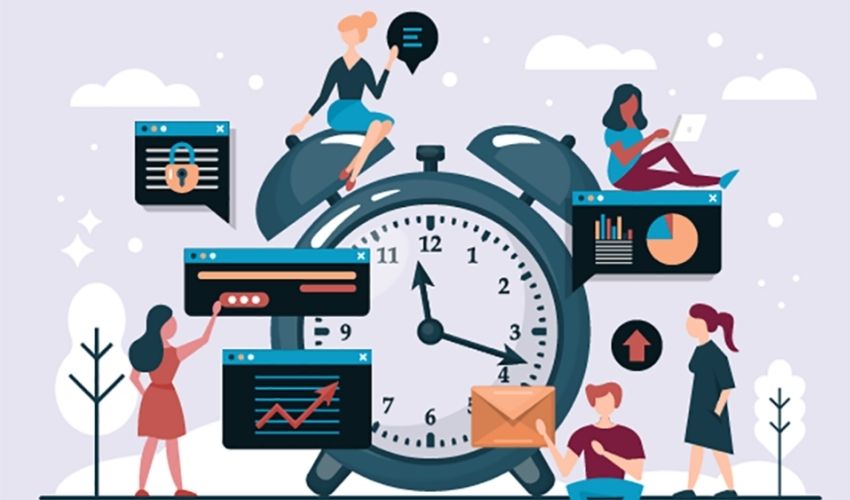 If this is just a misunderstanding or error arising from the customer's side. You can contact them again to discuss and ask them to change the rating. Clearly analyze the cause of that undesirable situation with a sincere attitude.
In case there's a true problem the first thing you need to handle bad reviews, is to make sure that you acknowledge the problem, even if you disagree with them.
Try to put yourself in their shoes, then you can find the problem and solve it. Be patient and listen carefully to customer feedback. This is important if you want to show your customers your sincerity.
To be able to get to the root of the problem and avoid it happening again, you need to really understand the problem your customer is struggling with.
Ask any necessary clarification questions. Once you understand that, confirm and suggest a workaround for this issue, preferably in a call or private message if possible.
If you find that negative reviews are unreasonable, try to report to the respective platform.
Respond Quickly And Personally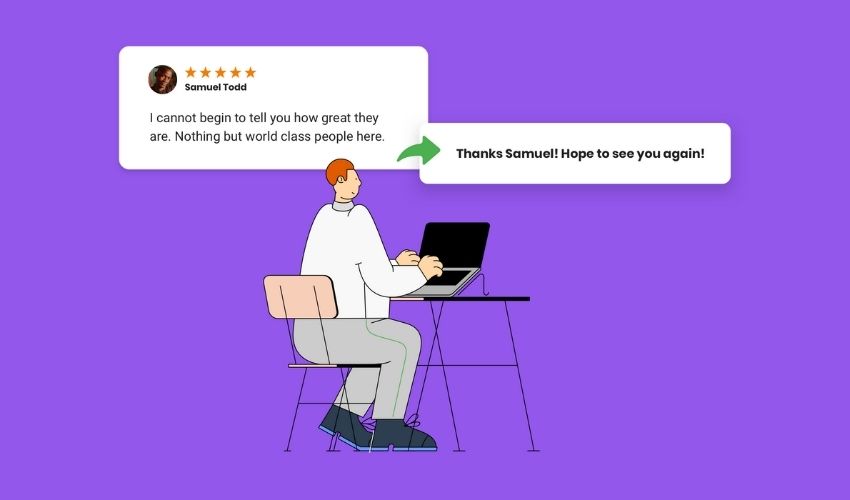 Immediate action is necessary to handle bad reviews because it limits the impact of bad customer reviews. A prompt response also shows how much you are genuinely concerned about customer satisfaction.
In fact, when companies respond quickly and responsibly to negative customer reviews, nearly 1/3 of customers delete or replace them, and about 1 /5 go on to buy another product and eventually become loyal customers.
Empathy, Apologize Sincerely and Effectively
A sincere and effective apology makes the customer feel your empathy, remorse, and regret. You need to promise to learn from your mistakes and not let them happen again.
In other words, you need to really believe you did something wrong and feel sorry for the hurt you caused the client. It might sound weird but that's how to handle bad reviews.
The more comforted and satisfied customers feel about your company's service attitude, the less profit your online business loses.
5.2 Find Ways To Resolve The Problem
To handle bad reviews, you have to take this solution seriously. When you know exactly what the problem is, you definitely need to solve it.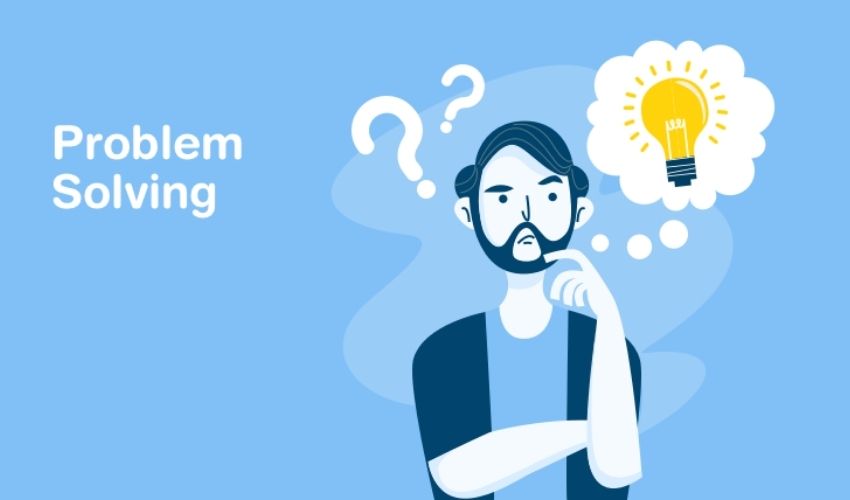 This can completely involve adjusting a certain process in your business,… It's important to show the customer that you're willing to settle based on their opinion.
In some situations, offering extra incentives like coupons or full refunds is highly effective. A negative review may not seem like a big deal, but it can sometimes cost you a lot of customers, so you should invest in solving the problem this way.
 5.3 Action As Fast
After apologizing, you need to make a suggestion to remedy angry customers such as returning the product, paying the shipping fee, giving a voucher.
If it is just a small issue, you should reply directly to the comment section of the person who rated that 1 star immediately, avoiding delay. This is a way to appease customers while at the same time appeasing public opinion. Because when making a purchase, customers will look at 1-star reviews rather than 5-star reviews. And if you handle it skillfully, this becomes a plus point for your shop.
The trust of customers is a prerequisite for the long-term development of the business.
6. The "Don't" To Handle Bad Reviews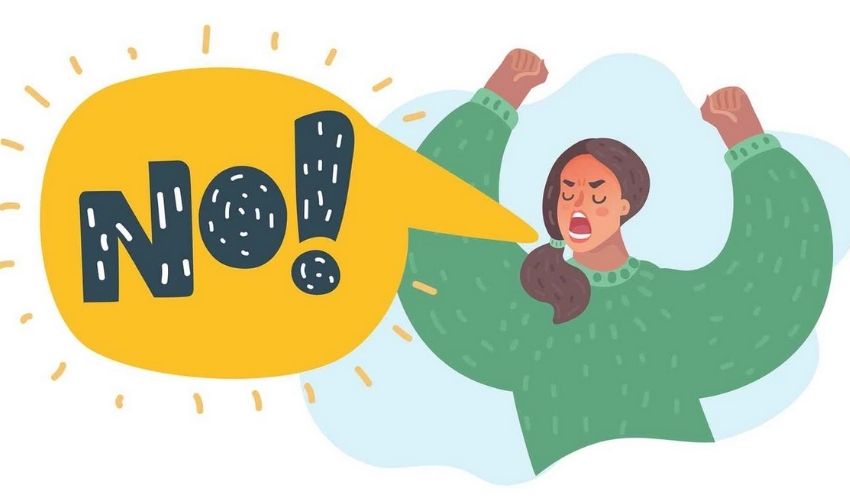 6.1 Act Slowly
If you take action slowly when getting bad reviews, your customers may convert that action to irresponsible and dishonest. This is extremely bad, severely affecting your sales process, especially new customers who may see the company's lack of responsibility and decide to not buy.
6.2 Ignore Bad Reviews
Ignoring negative online reviews about your company is extremely bad and not advisable.
First, the reviewer's anger becomes completely justified because you didn't show like you will take any action to handle the problem.
Second, your failure to handle bad reviews makes other customers and potential customers start to wonder if your company is really as bad as the reviews? Do you really care about your customers?
Not responding to a bad review is a sign to current and future customers that your company's customer service is terrible, and situations like these are not uncommon. Your Business.
6.3 Get Defensive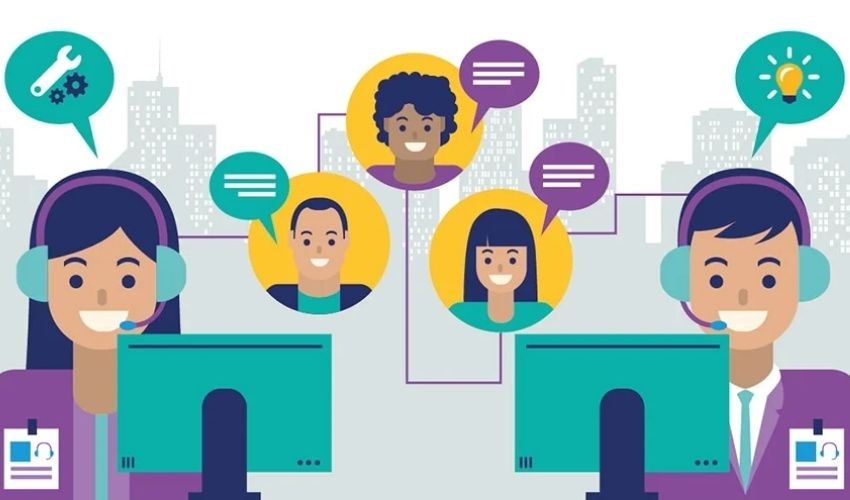 No blame, no excuses. Sellers should not blame the supplier for slow delivery, unfavorable weather, or the policy of that trading platform. This is something you absolutely must avoid.
Customers will hold a grudge against these blaming shops even though they know it's not your fault. Remember, what customers want to see is the sincerity of your shop.
We all know that it is natural to get mad when someone criticizes and leaves bad words about your company's products, especially when the complaint is baseless and untrue. But arguing with customers in anger is taboo, this can cause a nightmare later. So, try to stay calm and take a moment to think about the solution.
Stay calm, everything can be resolved quickly and efficiently, believe it!

7. To Sum Up
Those are some ways to handle bad reviews for you. Businesses and stores can apply to improve their reputation. Hopefully, the article will help you have more solutions to regain your image in the eyes of customers.