It's easy to find E-Commerce platforms developing dramatically. In this article, let's find out what are the best multi-channel eCommerce software in 2022.
Diversifying across multiple markets is a key to approach more ideal consumers and increase sales. However, using several channels may require more additional work and effort. Simple duties such as managing orders, replying to messages, or updating customer support tickets can become extremely complex. To simplify, sellers should use one of 10+ best multi-channel eCommerce software.
Multi-Channel Ecommerce Software Key Features
Multi-channel eCommerce is a comprehensive solution to reach potential customers, support effective sales, and increase revenue. To make work easier and more efficient, businesses often use multi-channel eCommerce software.
In fact, there are many multi-channel eCommerce software today. However, not every choice is good and fully meets the necessary requirements. Research is necessary to be able to make the right choice.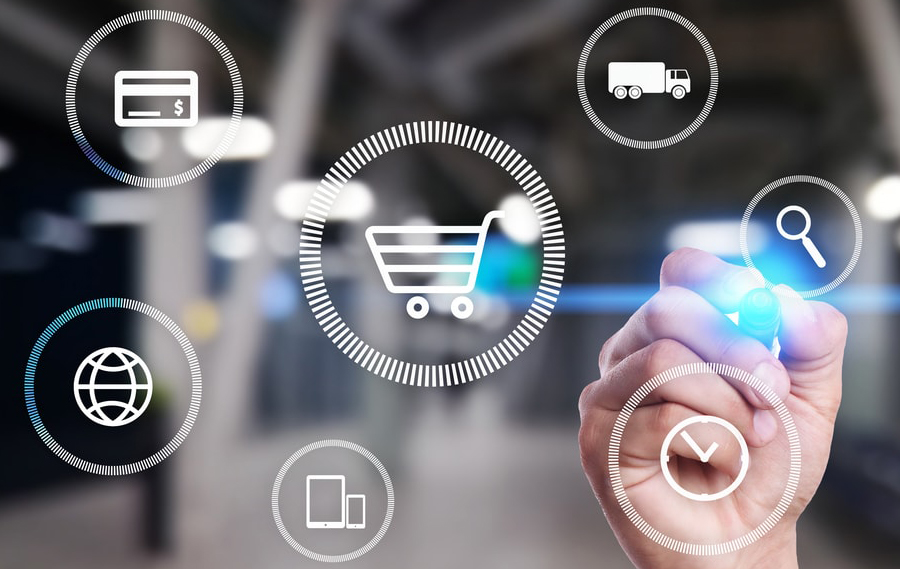 And here are the key feature to evaluate a multi-channel eCommerce software:
Easy to use: Multi-channel eCommerce software or any other software easy, the ease of use criteria should also be well met. No matter how many features it has, the user interface needs to be easy to navigate and execute the desired actions.

Multi-Channel Inventory Syncing: This feature plays a crucial role that helps businesses track inventory, manage product information such as inventory counts, best-selling products… accurately on different platforms.

Integrations: Multi-channel eCommerce geared towards selling across multiple platforms so it needs to be easy to connect to other tools and integrate without any hiccups with all major markets.

Support: There will be highly technical tasks that sellers may not be an expert in performing such tasks. Therefore, the software must have a support system via message, email…

Customization: Multi-channel eCommerce software needs to be flexible to adapt, integrate with all major markets, and ensure a good UI/UX experience.
Types of Multichannel eCommerce Software
There are several types of multi-channel eCommerce software you need to know to run your business effectively.
Multichannel eCommerce customer service software
Whether you are a retailer or a business, using customer service software brings a lot of benefits:
Manage detailed customer information: Customer service software will save detailed information of customers such as name, email, address, customer purchase channels… It's very convenient for lookup and screening.

Better customer care: It helps sellers quickly attract new customers, classify potential customers and determine which customer groups bring the biggest revenue for the business to give appropriate care policies.

Identify potential customers: Based on the reports in the customer data management software, you can easily identify who are your ideal buyers. 

Increase business profits: When it comes to taking care of more customers quickly, increasing the number of loyal customers and sales revenue.
Multichannel software for product listings
There are so many products that need to be uploaded when selling on multiple channels. Sellers can't just do it by hand, it should be done by using the software.
Multi-channel product listing software supports merchants to list their products across marketplaces smoothly and quickly. This process completely ensures all the product's information feeds are accurate.
Additionally, it allows businesses to integrate product listings as well as transfers data across sale channels without any struggles.
Multichannel inventory management software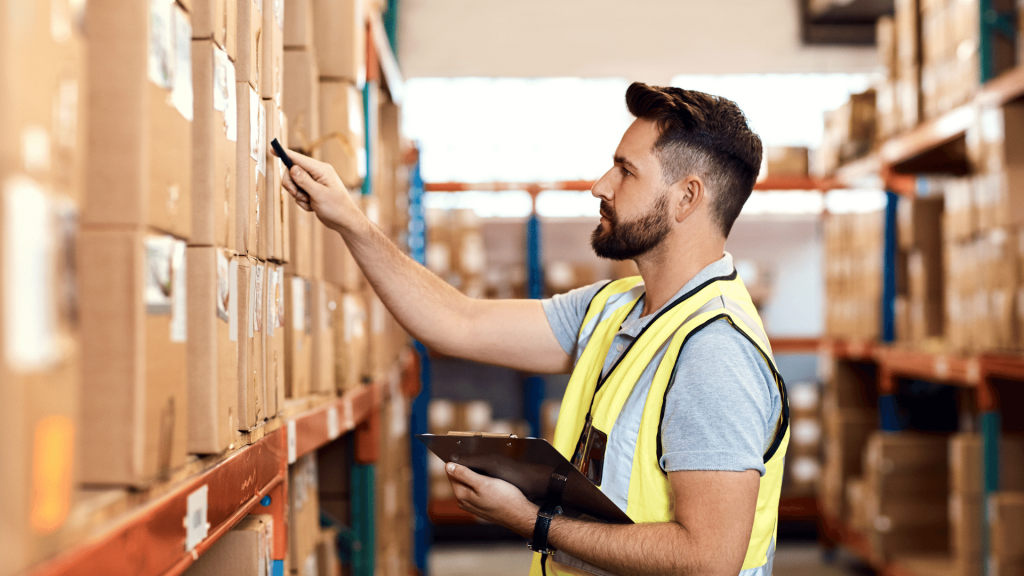 The use of inventory management software also helps businesses be more proactive in using resources and allocating goods efficiently. 
Another advantage is to provide convenient monitoring and automatic management of all your stock and orders, while also helping you to limit warehouse losses.
Feedback software
Reviews are a key to online seller success, particularly in big eCommerce. For merchants who seriously care about maximizing positive customer reviews, automating is a must-have tool.
What benefits that Feedback software gives to the brand?
increase the product visibility

Improve quality and give the right development direction for products and services

Measure customer satisfaction and increase customer return rates

Improve customer service performance

Locating a loyal customer group
Best Multi-Channel eCommerce Software in 2022
Multi-Channel eCommerce Software is created to make work easier and more efficient. With information features, managing, operating, and handling jobs will become easier than ever.
Here's a brief description of each of the multi-channel eCommerce software that I think you should consider.
SeCommerce
This software is well-known for being the best multi-channel eCommerce software for advanced customization.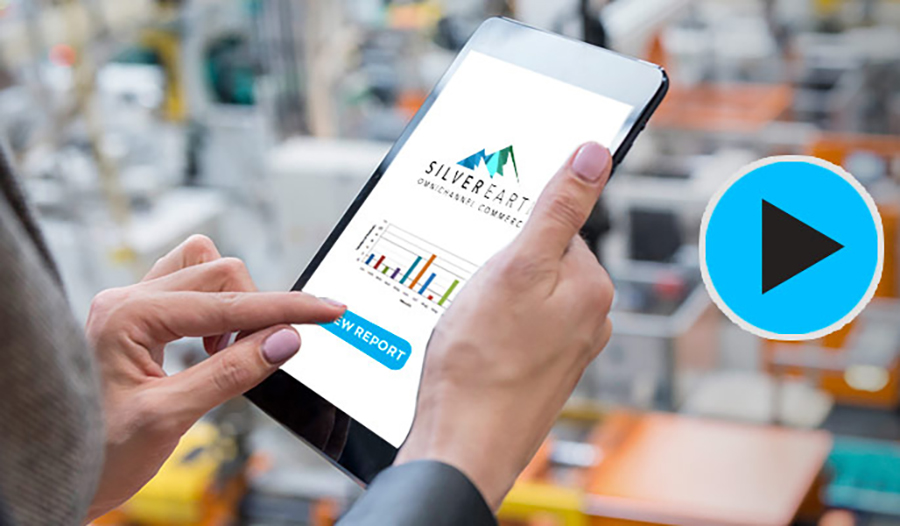 Inventory: With monitoring capabilities, the software helps users manage and track inventory locations in real-time. Besides this, the software is capable of automatically synchronizing inventory changes and seamlessly syncing incoming orders to your normal order fulfillment workflow. 
Customization: SeCommerce

allows users to customize the look of their storefronts according to their styles/designs. There are also many payment methods available, including PayPal, credit card, and others.
Reporting and analysis: Just a few clicks from real-time cash flow reports, the platform will well summarize the performance of even more than 10 websites and storefronts in a single place. It provides users with deep insights into net sales, gift card usage, COGS…

Supporting: If users get stuck with any issues with the platform, support is available via call and email.

Price: Start with the basic pack with $299/month
Jagged Peak 
If you are looking for software doing so well with real-time data availability, Jagged Peak is highly recommended for you. Another good point is that it helps customers interact with businesses flexibly.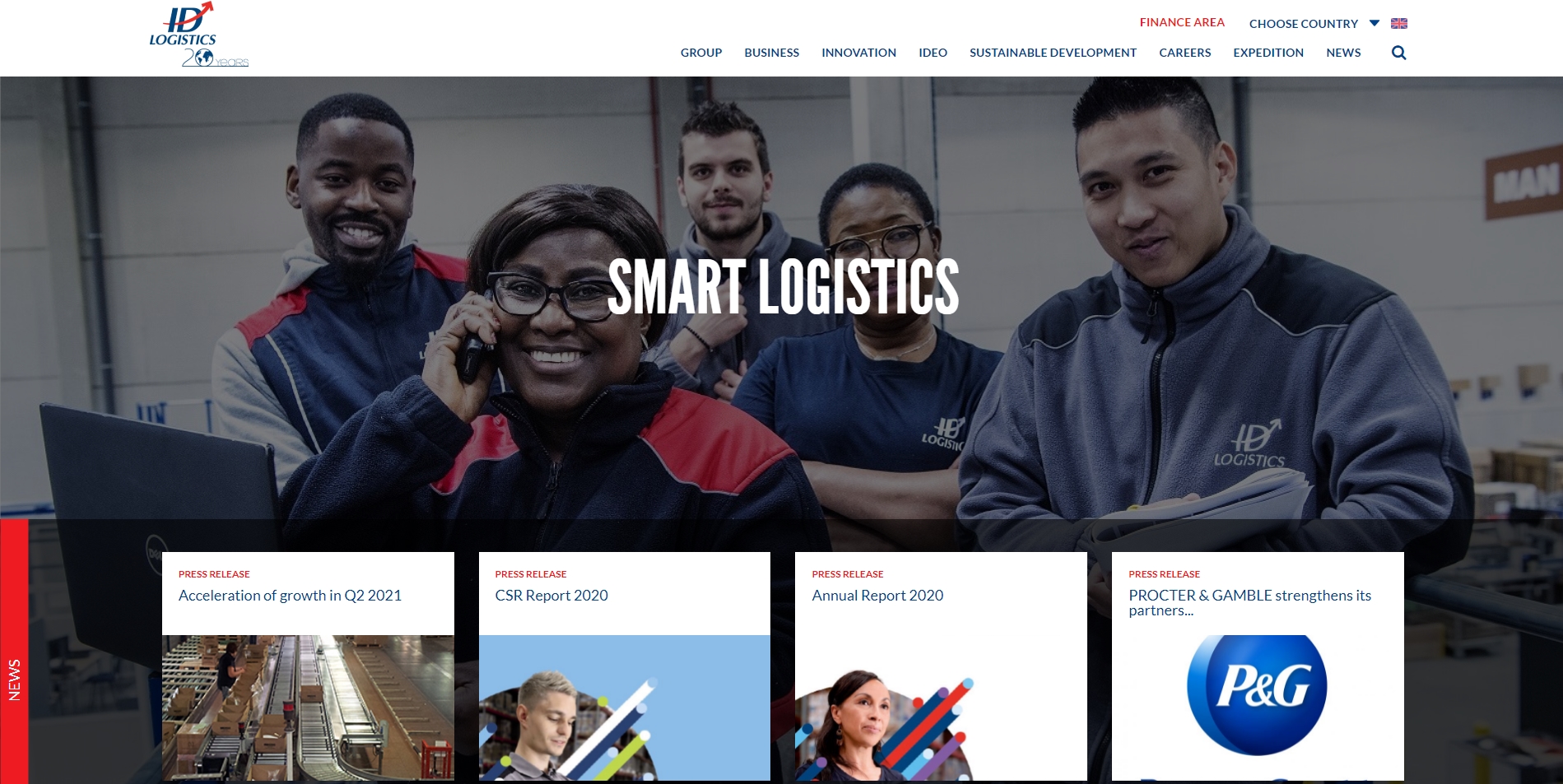 The platform provides real-time across delivery points such as warehouses or stores, then automatically moves orders to the optimal distribution point for maximum savings on shipping costs. 
It also gives users a real-time view of all orders and inventory from different distribution sites by connecting the interface system between the user and the backend system.
Customization: Customize the color theme is available based on user styles/preferences.

Paying methods: There are several payment choices for users:  Apple Pay, Avalara, Chase, PayPal, and more. 

Support: Users will be supported via phone call, email. 

Prices are based on request.
CORESense Connect
You are running multiple eCommerce platforms and wondering what is the best multi-channel eCommerce software for SKU-related features?
Here you are!
All-in-one:

CORESense Connect

is known as an all-in-one point of sale, eCommerce, and retail management. It has tools available for purposes ranging from sales to solutions like store tracking or inventory management with a real-time view of your business.

Interface: This platform is set up with a simple, easy-to-use interface that speeds up customer checkout. Plus, when it comes to doing daily tasks such as: entering product SKUs, searching product information via barcode, processing credit cards directly within seconds… It becomes much easier without requiring advanced skills.
CORESense Connect is a great platform that allows users to flexibly execute, manage promotions, and return items across different sales channels.
Support: Users will be supported via phone call, email. 

Prices are based on request.
LS Retail
LS Retail is a unified retail management software for many industries. So What LS Retail Has.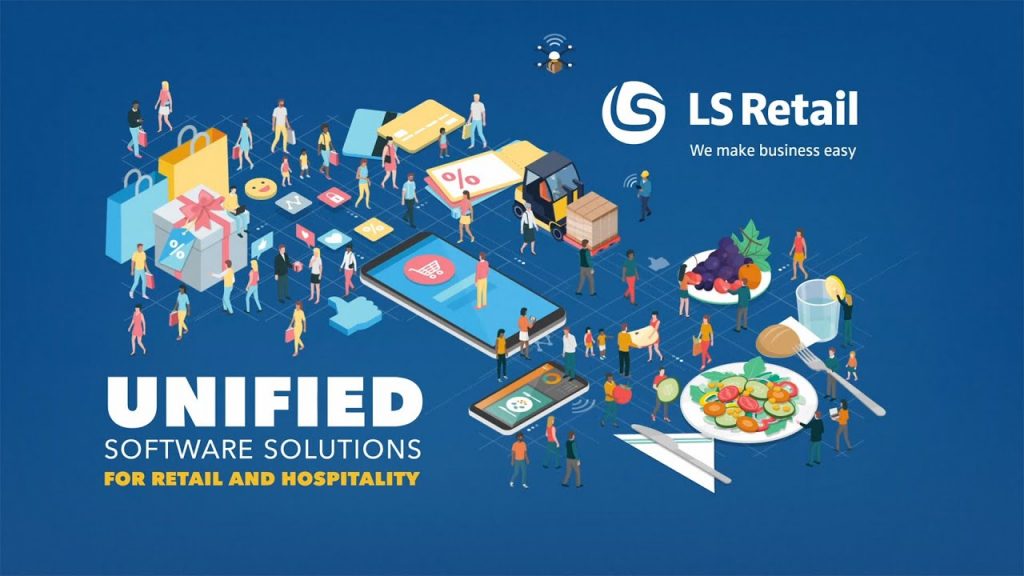 Interface: Built on the Microsoft Dynamics NAV platform – The business administration solution is considered simple, easy to use, smart, and innovative. 

Wide function: LS Retail is a sales software that provides a comprehensive solution with deep and wide functions in a variety of industries, regardless of the size of the business.

Powerful integration: LS Retail closely connects from POS systems at the point of sale, store management, to office administration at the head office simultaneously on the same application. 

Support: Users will be supported via phone call, email. 

Prices are based on request.
That's why It can provide analysis solutions that help businesses analyze and evaluate all activities:
Monitor daily sales activities, easily notify additionally to avoid out of stock, inventory quantity, revenue, cost, and profit statistics.

Determine which products bring the most profit, which products have the highest sales, changes in customer tastes, compare business results, sales, shopping carts, etc.

Analyze financial statements, make detailed profit and loss statistics, explain balance sheets

Monitor receivables, payables, evaluate inventory turnover ratio.
Wix 
If you are looking for a platform to use to build a website or design a blog, then WIX is one of the applications that should not be missed. Wix is well-known as the best multi-channel eCommerce software for design customization.
eCommerce support: If you have an online business, building a store with WIX is extremely easy. You can select an existing template from the Online Store catalog or click the button to add a store.
You can use Wix to sell on multiple channels like Facebook, Instagram, eBay, or even on the Amazon marketplace. Your inventory will be automatically synced across all these sales channels without struggle. 
Ease to use: One of the most outstanding advantages of WIX is the extremely simple drag and drop operation. 

Integrate: Wix integrates with QuickBooks, Mailchimp, and other eCommerce platforms that make the editing and designing tasks much easier and more convenient.

Price: Users can get started by paying 23$/month.
Channable
I have to admit that Channable is most popular for feed management and PPC tools. 
What can Channable do?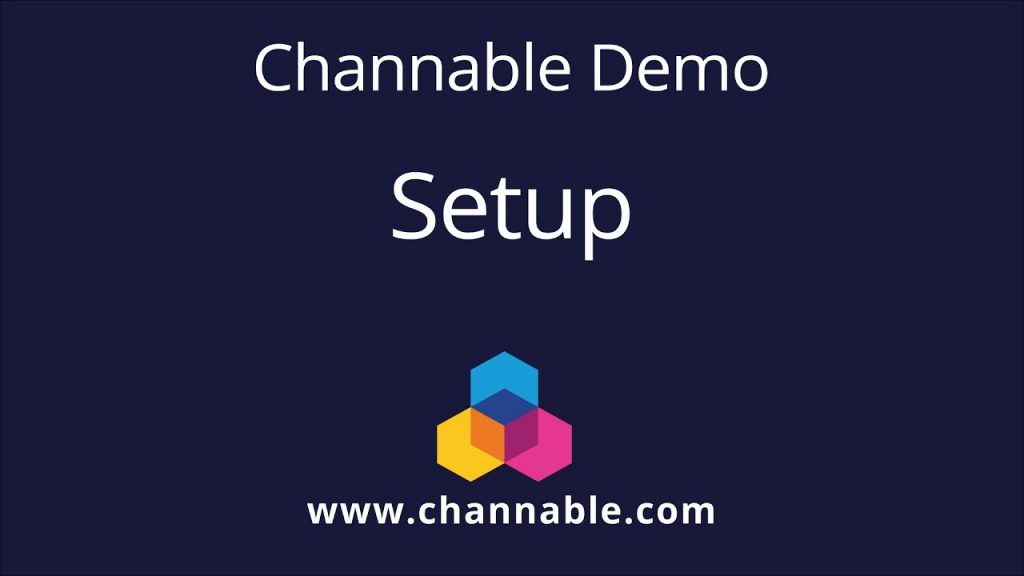 Firstly, it is easy to manage feeds. Channable allows users to manage feeds by optimizing the feed to match every eCommerce channel. Over 2500 marketplaces affiliate platforms and price comparison websites are available for you to design unique feeds and sell on.
This tool is useful for many purposes: 
Create and manage product feeds

Easily optimize your product feed

Automate your feeds

Categorize your products
Integrations: Approach more ideal customers by integrating your online business with all the biggest marketplaces. Channable is fully integrating with marketplaces such as Amazon, eBay, Facebook, Instagram…
PPC campaigns: This tool will use your product data, then automatically create campaigns and thousands of ads. Let's see other features!
Create campaigns quickly

Create relevant ads for all products

Create long-tail keywords

Optimize your ads with powerful rules
Price: You can use the Starter pack with 39$/month
eSwap
This is one of the best multi-channel eCommerce software for retailers. So what features will this platform provide?
eSwap synchronizes data from multiple channel sites and consolidates it into one main platform.
Inventory control: the linking will connect the listing from your store to the eSwap product. This helps keep stock levels accurate in real-time. 

Inventory management: The tool also supports users to sell across several marketplaces like stores or POS systems at the same time under a roof.

Order Management: This platform saves users time by managing all orders from a single website. All daily tasks like printing invoices, packing slips, labels can be done at once, just from eSwap. That's convenient, retailers can have more time to serve their customers better.

Integration: eSwap integrates with top logistic apps such as DHL, Royal Mail, DPD, UPS, USPS, FedEx that helps you to ship on time.

Warehouse Management: It allows you to transfer stocks between warehouses easily so the organization of picking, packing, and shipping inventory will be done effectively.

Support: Users will be supported via phone call, email. 

Price: starts from $79/month.
Sellbrite
Sellbrite is simple powerful cloud software that allows retailers to easily list and sell products across multiple sales channels, control, and sync inventory, manage and fulfill orders, and access information omnichannel reporting you need to succeed.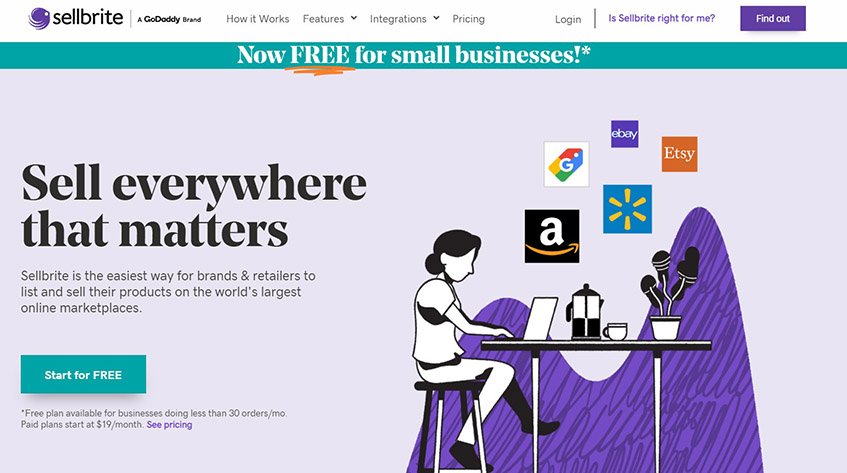 Create and publish lists: List your products from one category across all markets in bulk or individually. Sellbrite's powerful automation will help you expand your business, quickly and easily.
Control and synchronize inventory: Inventory is adjusted automatically and in sync across all your lists. Set rules to control your available inventory per channel.
Manage and fulfill orders: Manage orders from all channels seamlessly with Sellbrite. Sellbrite automatically updates tracking information, saving you time and money.

Integration: Sellbrite works with top marketplaces: Shopify, BigCommerce, Amazon, eBay, Etsy, and Walmart. 

Price: Starts at $49/month.
InkFrog
InkFrog is a listing tool for small and medium enterprises (SMEs) to large enterprises. This software is highly appreciated by both users and experts in the eCommerce field.
Integrations: Amazon, Shopify, and BigCommerce.
Prices: Start at just under $12/month.
Pros: The biggest advantage of this software is that it makes it easy for users to move listings from Amazon to eBay or Shopify. Inkfrog uses templates to ensure that content and product descriptions are correctly formatted across channels.
This is absolutely useful for listing management when it comes to setting up and managing products on several marketplaces.
SellerActive
Building and synchronizing listings across channels is a challenge. SellerActive is a multi-channel management software that helps the process of listing and updating products is much easier from a platform.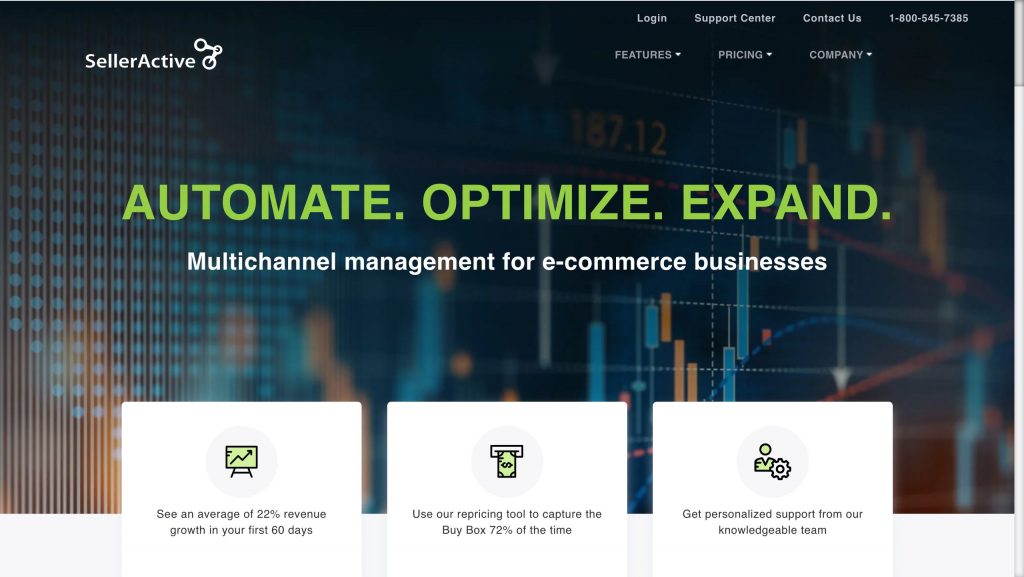 Multi-channel listing: This platform allows users to easily build and publish listings for multiple marketplaces with the ability of individual listings and bulk editing operations. This is a good tool for synchronizing multichannel inventory and easily uploading a whole new brand of items.

Integration: The listing software inftegrates with Amazon, Walmart, Jet, and eBay. You are now able to check listing imports and channel management from a single dashboard.

Price: Starts at $79/month with full-time support.
Final Thoughts
This is my pick list of the top multi-channel eCommerce software. I don't know if I miss any tools, but I hope this article is useful for your business.
Remember, multi-channel will help your business increase sales and make greater income. But without the right management system, business growth can be hampered at any time.