Being suspended by Amazon poses a lot of risk to both sellers' revenue and customer's experience. So how to reactivate Amazon Suspended Seller Account. Amazon is very interested in providing the best shopping experience for customers. This platform regularly updates the policies and users seem not to update carefully. That easily causes the suspension.
Amazon's account suspension is seen as the biggest risk to their store's earnings and reputation during the sale process. As a newbie, you may wonder how to avoid it and what to do if you get an Amazon Suspended Seller Account? There is some crucial information prepared for the seller, let's take a look!
1. Why Amazon Suspended Seller Account
Amazon will inform you of the reason for the suspension of your account. However, Amazon does not always give users detailed explanations on how their accounts violate Amazon policies.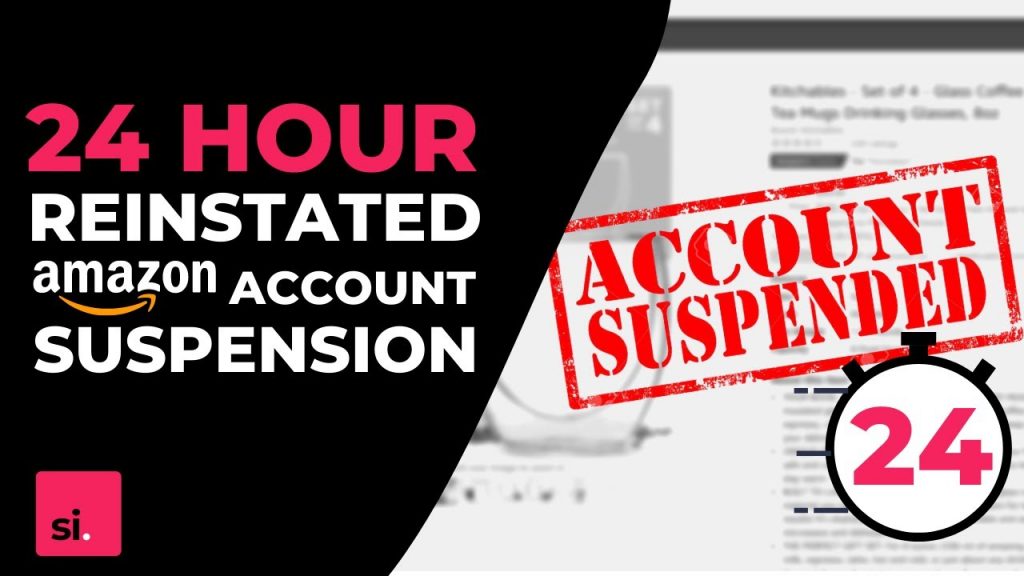 Here are the top reasons for your Amazon seller suspended Account:
1.1 Poor Seller Performance
Amazon's policies are harsh. When it comes to seller performance metrics, if you're delaying or late shipping too many orders, receiving low customer review scores, you're more at risk of having your account suspended.
The platform is also very strict about product content policies. The product should have a title, product image, back-end search terms, and detailed description with the right keywords.
The seller should follow Amazon's minimum targets to avoid the suspension:
Order Defect rate < 1%
Pre-fulfillment Cancel Rate < 2.5%
Late Shipment rate < 4%
1.2 Seller Policy Violation
Violating policies is the main reason why Amazon Suspended Seller Account. Amazon sellers should understand Amazon's requirements well before signing up to sell. This ensures a smooth sales process and no inadvertent violations of the rules. What should you do? There are several things you can easily do within a few minutes.
Regularly check product content information and make sure it conforms to Amazon policies.
Familiarize yourself with Amazon agreements and policies.
Follow Amazon's latest policy updates (make sure you stay up to date with the latest updates).
1.3 Selling Restricted Products
Amazon's goal is to be the best quality eCommerce platform that delivers great customer experiences. Therefore, all product information and material inventories need to be maintained and guaranteed to be of high quality.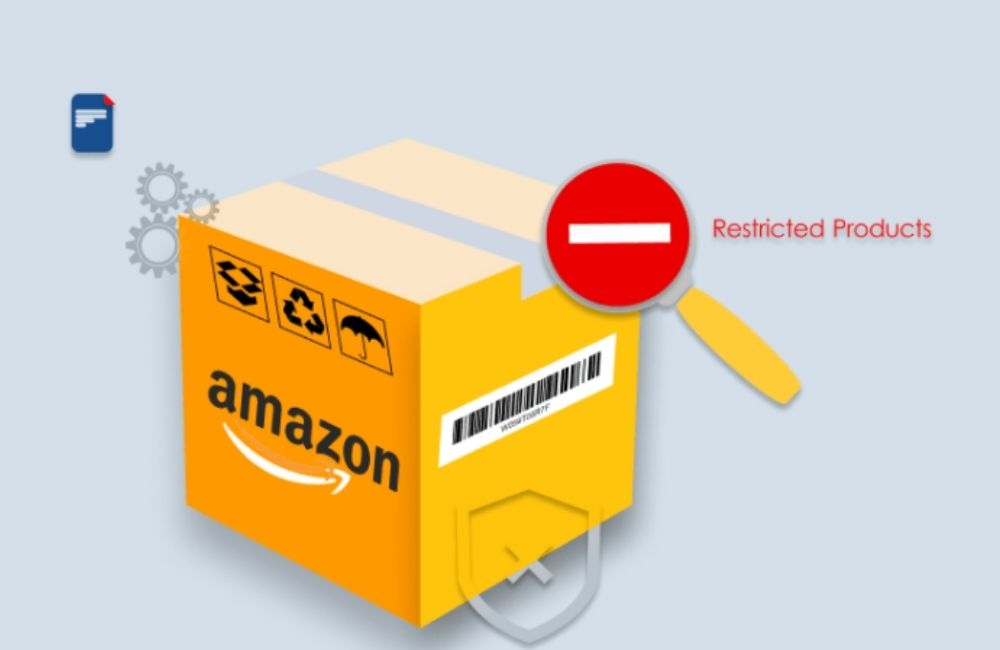 Since quality is always of paramount importance, Amazon also encourages sellers to report any kind of violation by other sellers. Therefore, you should regularly check your account to quickly catch notifications and contact the Amazon support center as soon as possible.
2. Recognize the difference between Suspension, Denied, Banned
Suspension: This situation means you are currently not officially able to sell again on Amazon. However, you still have an opportunity to ask Amazon to reconsider this decision by submitting a Plan Of Action (POA) or appeal. There you show how to fix the problem/error.
Denied: Despite submitting for reconsideration, your account is still denied the right to sell by Amazon. To this extent, you can still fix it by fixing the mistakes you made.
Banned: Your sales account is officially banned from selling and you have no way to recover it. This is Amazon's heaviest penalty.
3. Steps To Reactivate Amazon Suspended Seller Accounts
Do careless things and Amazon suspended seller accounts immediately. This can be detrimental to your business, you won't be able to make sales during this time, generate no income, and are quite likely to lose potential customers. So as soon as you know your account is suspended, you should find out the reason and take quick actions to limit the consequences of this incident to the business.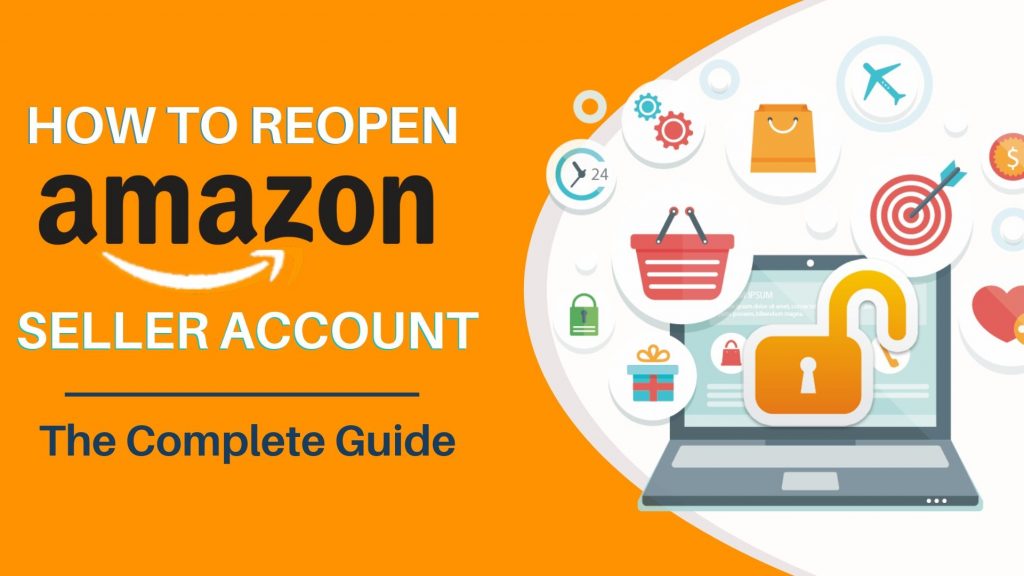 3.1 Figure out the actual suspension's reason
First, sit back and read carefully the suspension notice sent by Amazon for the details of the issue. If the warming does not explain in detail, you should analyze where you went wrong and try to find the error to address the best suitable solution.
Remember, do not open the second account. You may want to open a new account while you wait for your original account to be reinstated. Please do not do this as this is a prohibited activity by the seller under Amazon's terms of service.
The risk is not worth it, because the possibility of getting suspension on a sub-account is quite high. Once you are caught, the sub-account will also be suspended and it will negatively affect your initial account appeal.
3.2 Create Plan of Action
You need to create a Plan of Action carefully before sending it to Amazon. While the requirements for your Plan of Action letter depend on what you did to get the suspension/denial, here are the things that you should include:
Address the problem: Amazon can be a bit unclear as to why any Amazon account is suspended. However, if you've done your due diligence and considered all the things that could have caused the suspension/denial, choose the most likely one and tick that.
What you've taken to fix the problem: Emphasize to Amazon what you did to fix the problem. These actions should be done before you submit your Plan of Action letter. That way, you can send proof of the corrections you've made with your letter.
Write a concise email response to the suspension. And wait for 7 business days.
Amazon reviewer will respond to your request – if you submitted a plan and executed the fix already, your account gets back live.
If not, they will give you other follow-up requests and address them. Next, wait for 3 days more. If no response, you can send an email to [email protected] to get an expedited review.
Explain how you plan to avoid this in future problem cases. Finally, show Amazon what you will do to avoid repeating the problem in the future.
Note: POAs allow you to send attachments, so be sure to include any receipts, email copies, screenshots, and any other evidence that will help build your case for reinstatement.
3.3 Appealing to Amazon
Submit a Plan of action to Amazon:
If they accept, they will give your account back and you can continue with your business as usual. You also need to incorporate the new changes outlined in your Action Plan.
If Amazon denies your Plan of Action, read the rejection letter carefully to see if there are any clues as to why it was denied. Then handle those issues one by one.
4. Step to Avoid Amazon Suspended Seller Account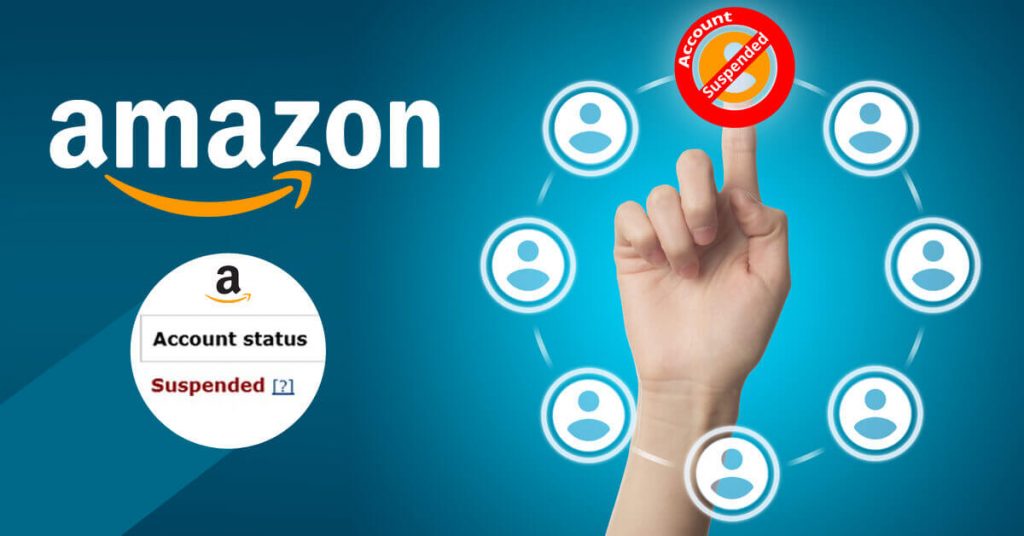 What are the most common causes for an Amazon seller account being suspended? Whatever the reason may be, it's actually better prevention than spending a whole day to reinstate an account.
4.1 Sell the right products
How do you know you are selling the right product? First and foremost, your product does not go against what is stated in their rules and regulations. Even your products are high demand or high quality if it is included in Amazon restricted products your account will be suspended.
Amazon condition guidelines:
New: a brand new item that has not been removed from its original packaging and warranties are intact. Except for certain items such as shoes that can be re-boxed.
Renewed: is a "pre-owned" product with minimal or no signs of wear or tear or obvious defects when kept 12 inches away. The product has been checked and pre-tested to work and look like new by Amazon.
Others you can find detailed information at Amazon condition guidelines
Rental
Used – Like New or Open Box
Used – Very Good
Used – Good
Used – Acceptable
4.2 Optimize and audit your product listings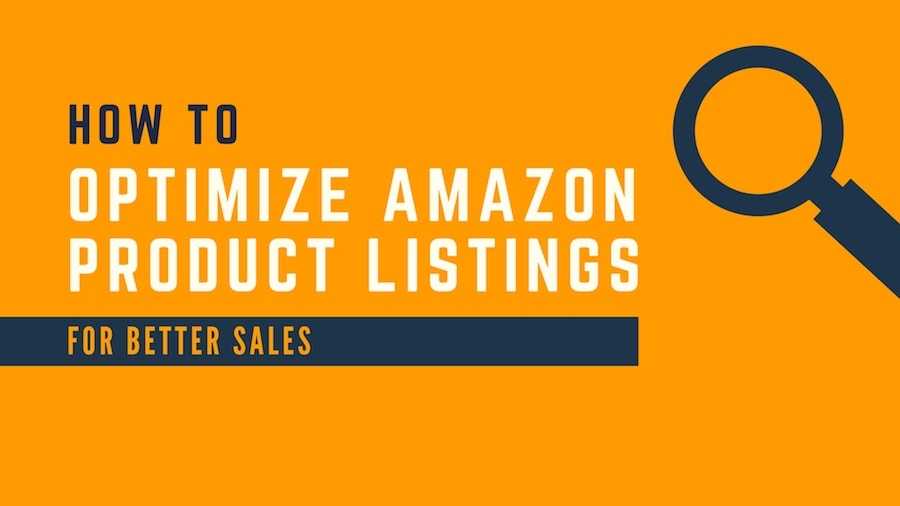 No rule prohibits sellers from offering the same type of product.
In case Amazon notices duplicate or identical products, it will automatically merge them into one product listing, making it easy for shoppers to see a variety of choices.
Here are the factors to consider when consolidating product pages:
Product brand
Quantity of the package
Product's UPC, EAN, or ISBN
Product's color, size, or fragrance
It also means that anyone can modify the information on the listing page. Amazon suspended seller accounts also because of that reason. Take care of your business by regularly checking and monitoring your listings.
It is important to protect your store away from any changes that may be made in the image, or description. Optimize your products listings and notice new features related to marketing or promotional products.
4.3 Don't hack the system
Competition with more than 2.2 million Amazon sellers worldwide is fierce. However, don't try to use tricks. Amazon can even detect a minor glitch, also known as black hat techniques.
4.4. Provide exceptional customer service
Whether you are serving new, loyal or demanding customers, you always need to treat them well and provide them with the best shopping experience.
Make sure you respond quickly and promptly to customer reviews to get positive feedback.
Amazon is keeping a close eye on sellers who routinely ignore customer reviews. You have to know that Amazon is customer-obsessed, ignoring customers is unacceptable.
You need to view Amazon's performance targets below:
Late shipment rate is less than 4%
Order defect rate is less than 1%
The pre-fulfillment cancel rate is less than 2.5%
High-quality products are not enough, customers also want to receive the order quickly. That means sellers need to have a fast delivery service.
What if you fail to deliver on time? Customers will feel disappointed with the late shipment, they may give you negative reviews.
Don't argue with them, instead, sellers should immediately contact them to apologize. To get the customer's forgiveness, sellers can provide a discount coupon on their next purchase.
4.5 Protect your brand
Anything is possible if you don't take care of your talents. you may fall victim to black hat sellers. As mentioned above, someone could hack your product listing or change its content.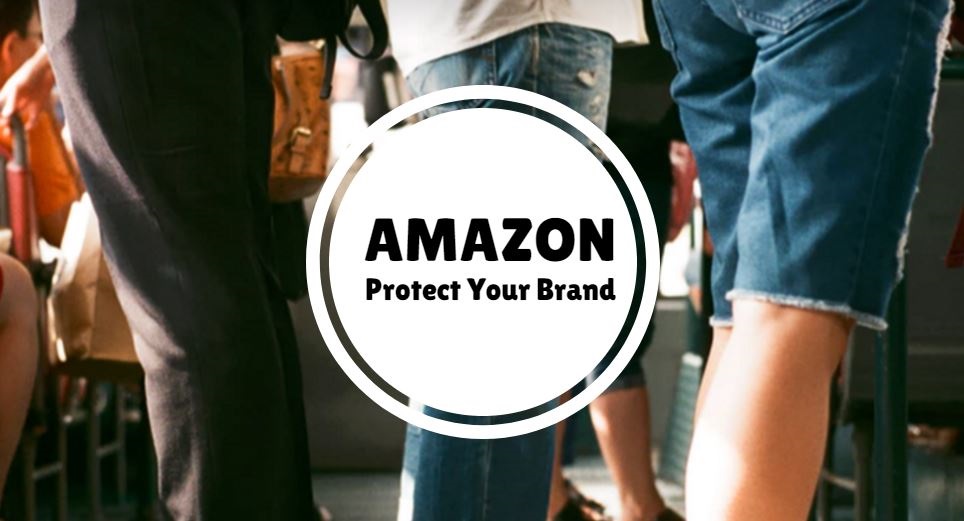 In addition, third-party sellers may accuse you of I.P. (intellectual property rights) to destroy your reputation and brand name in the Amazon marketplace. In this case, Amazon will send warnings to your Seller Central account. So what should you do to protect your brand?
Register trademark: Trademark application is a time-consuming process. Merchants should register it on Amazon I.P. Accelerator. There are advantages of this step that you will get a trademark and enjoy the benefits of the Brand Registry, at the same time.
Register in the Amazon Brand Registry: This brand protection service gives you full control over your listings and content. Furthermore, it assures the customer that the information in the listing is correct.
5. Amazon Support Ways
Is there any way to contact Amazon if my account is getting suspended?
If you want to deal with Amazon to resolve the suspension, Seller Performance is the only team that deals with it.
They are only reachable via email [[email protected]]
You also can reach Seller Performance through the Appeal button found on the suspension notification within Seller Central.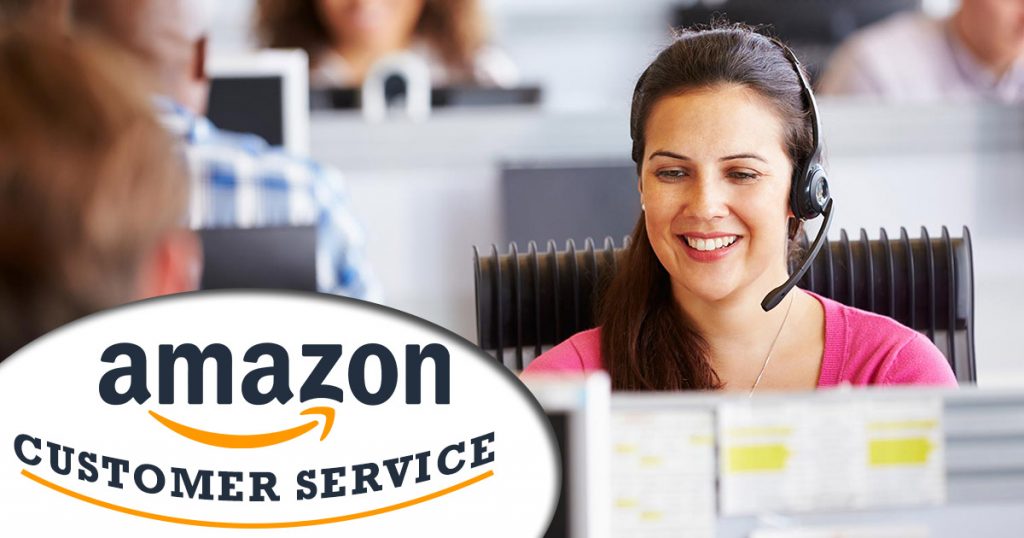 If you have any questions about the suspension notice, you can post it on amazon seller central. There are a lot of veteran sellers that can offer some helpful solutions to you.
In case you have other trouble with your account, you can get help from Amazon via the Customer Service page. You also can call Amazon's customer service phone number 1-888-280-4331, and that number is live 24 hours a day, seven days a week.
6. FAQ – Amazon Suspended Seller Accounts
How long do Amazon suspensions last?
Suspensions can last from a day to forever, depending on how well they are handled. Ideally, when you know that Amazon suspended seller accounts, you should submit a Plan of action as soon as possible for reinstatement. Remember, make a detailed and careful letter so that they accept your Plan of action on the first try.
Can I open a new Amazon account after suspension?
Sadly, it is impossible. Banned means that at this point Amazon permanently kicks you out of the market and no longer has the opportunity to create a new account.
Can I close a suspended Amazon account?
There is no way to ask Amazon to close your account once it has been suspended.
How long does an appeal take on Amazon?
Amazon typically responds to appeals within 24-48 hours, but that depends on the time of year and the type of suspension you receive.
7. Conclusion
Amazon suspended seller accounts happen regularly. To reactivate Amazon suspension, you must get it right the first time. It does not always allow you to send multiple appeals to Amazon. Those tips above help you to avoid this confusing situation so that you can enjoy your business journey and never experience Amazon suspension anymore.
More importantly, never ignore or disobey Amazon's rules and regulations if you want to continue selling in one of the world's most popular online marketplaces.