Amazon is the king of the online shopping world, no matter what you're looking for, chances are you can find it on Amazon. So, when you're trying to scale your business or even start one from scratch, you can tap into the vast and varied customer base by Amazon FBA. It is a simple and effective way to boost sales, reach a wider audience and take your business to the next level. Amazon FBA is especially convenient for those who don't have a warehouse for inventory or packaging and shipping department of their own.
In this article, you'll learn all the secrets to running Amazon FBA for beginners.
1. Amazon FBA For Beginners
1.1 Amazon FBA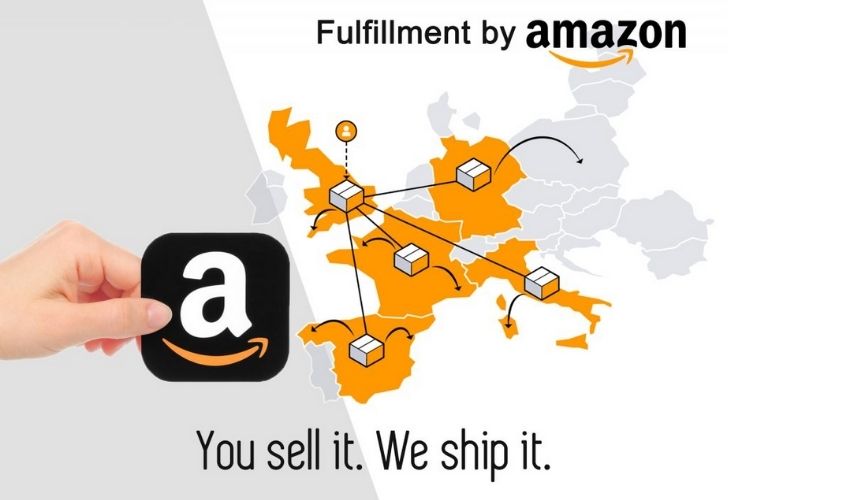 When it comes to talking about Amazon FBA for beginners, we need to get to know what Amazon FBA is.
Fulfillment By Amazon (FBA) is a service offered by Amazon. Sellers will deliver their products to Amazon's fulfillment center, where the items are stored until sold. When a customer makes a purchase, this service is responsible for the storage, packaging, and shipping of those orders. By using Amazon FBA, sellers can scale their business and reach more potential customers.
1.2 Amazon business models
If you are looking for information about Amazon FBA for beginners, Amazon business model is the first thing you need to get to know. There are six types of models, keep reading the following information to get deeply understood.
1.2.1 Private Label – 67%
Create your own product label/brand. This is the most popular Amazon business model and often the most expensive method. 61% of private label sellers spend $2,500 or more to get started. How profitable is Amazon Private Label? 56% of private label sellers make $5,000 or more in monthly sales.
Private label most popular categories:
Home & Kitchen: 40%
Sports & Outdoors: 21%
Health, Household, & Baby: 15%
Beauty & Personal Care: 15%
Kitchen & Dining: 14%
1.2.2 Wholesale: 26%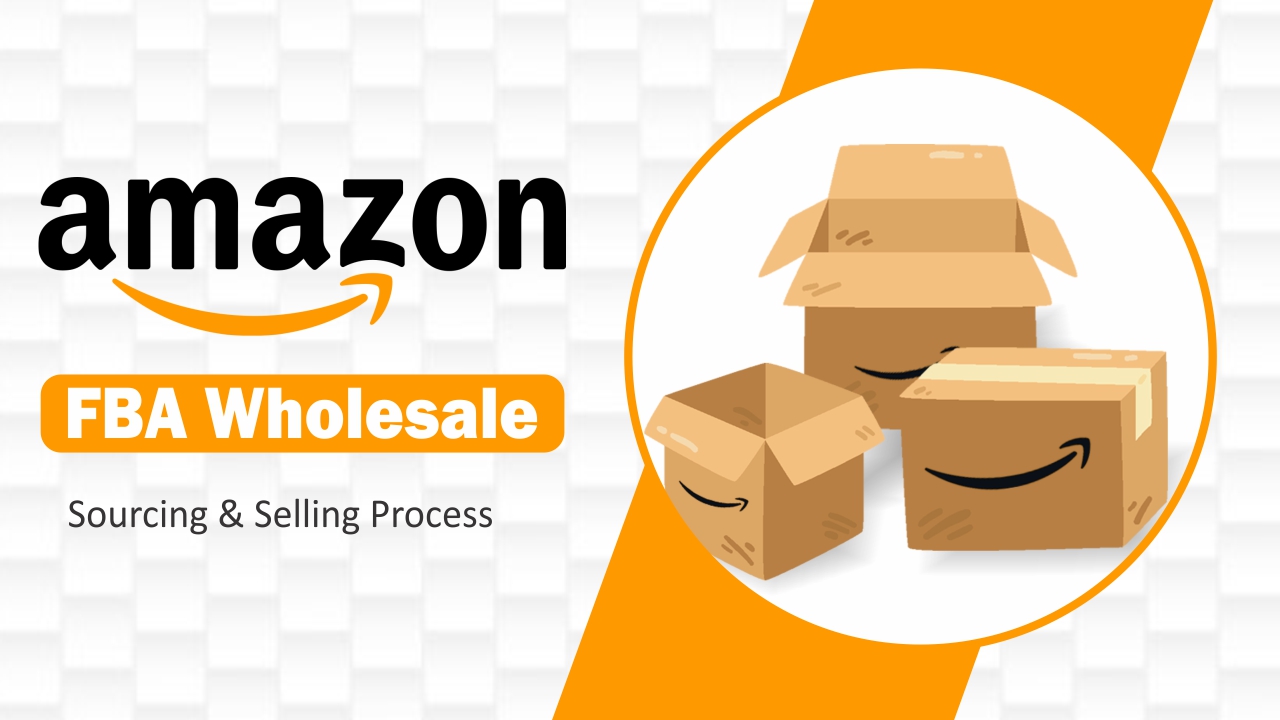 Wholesaling is the practice of buying low-cost products directly from a brand or distributors in bulk to sell as individual units on Amazon. 47% of wholesalers spent less than $2,500 to start selling and the number of wholesalers earning more than $5,000 per month on Amazon is 61%.
Most popular categories for Wholesale sellers:
Home & Kitchen: 47%
Toys & Games: 32%
Sports & Outdoors: 29%
Beauty & Personal Care: 28%
Health, Household & Baby Care: 27%
1.2.3 Retail Arbitrage: 19%
Retail arbitrage is a method of buying low-cost or discount products through retail stores to resell on Amazon. 49% of retail arbitrage sellers spend less than $1,000 to get started and 62% earn less than $5,000 per month on Amazon.
Retail arbitrage most popular categories:
Home & Kitchen: 47%
Toys & Games: 41%
Books: 34%
Beauty & Personal Care: 33%
Grocery & Gourmet Food: 27%
1.2.4 Online Arbitrage: 17%
Online arbitrage is a method of buying low-cost or discount products through online stores to resell on other online marketplaces. 58% of online arbitrage sellers spent less than $2,500 to start selling on Amazon and the number of sellers earning less than $5,000 per month is 55%.
Online arbitrage most popular categories:
Home & Kitchen: 55%
Toys & Games: 50%
Beauty & Personal Care: 38%
Books: 35%
Health, Household & Baby Care: 34%
1.2.5 Dropshipping: 9%
Dropshipping is a business model where Amazon sellers buy products directly from a manufacturer but don't keep their product inventory, but instead, transfer their customers' orders directly to the manufacturer or supplier. The top 5 most popular categories for dropshipping sellers:
Home & Kitchen: 50%
Sports & Outdoors: 35%
Kitchen & Dining: 32%
Tools & Home Improvement: 32%
Garden & Outdoor: 31%
1.2.6 Handmade: 6%
Handmade sellers are people who create or craft their products by hand to sell on Amazon. The top 5 most popular categories for handmade sellers:
Jewelry
Accessories
Home decor
2. How To Pick Products On Amazon FBA For Beginners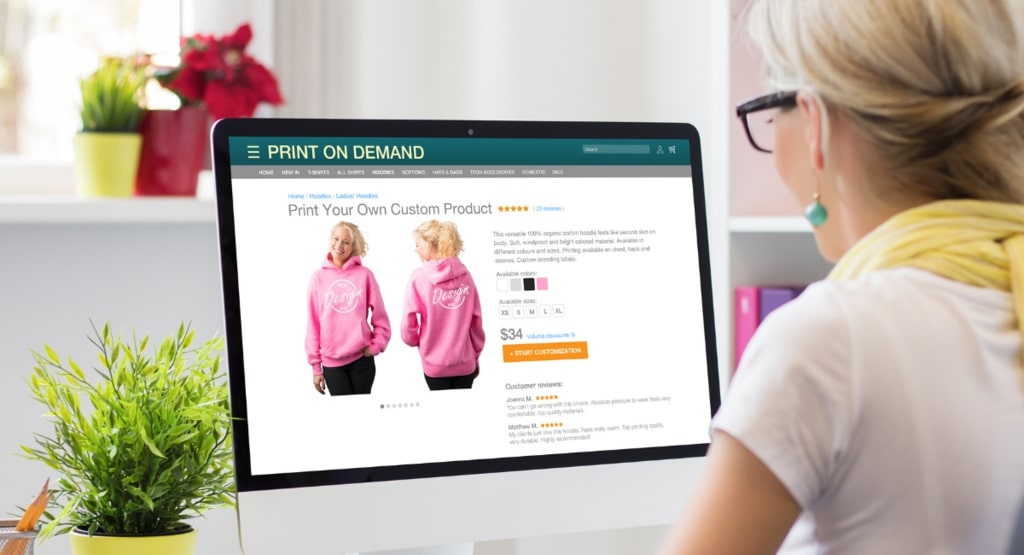 When talking about Amazon FBA for beginners, it's important to guide how to choose products to sell on this platform. So for all products you're considering as your niche, analyze them based on the main criteria above: profitability, demand, and competition:
Profitability: For every product, you're evaluating, let's think about its profitability. To estimate this, you can consider the "rule of 3's" that each product's sale is broken up into ⅓ for fees, ⅓ in landed costs, and ⅓ for you. For example, if you are selling a product for $15, you should expect to profit of $5 which means you should keep finding the best source with as low costs as you can.
Demand: The key factor of a good niche to sell on Amazon is demand. Do the research and use data to answer the question:
Do people want this product?
Is there any point this product needs to improve?
Which age is the main target customer?
Find the key metric that will help you determine what is the best niche.
Competition: Join in any marketplaces, you have to evaluate the competition. Determine how many similar products exist and whether there is an opportunity in the market for a newcomer. By doing research, you can figure out the key metrics that help you answer those questions. You also can use product research tools to explore these metrics and show you how to find profitable products to sell on Amazon.
After analyzing, start your product research.
2.1 Search Amazon's product database
This is a must process to succeed on Amazon FBA for beginners. Search Amazon's product database helps you explore Amazon's entire catalog with hundreds of millions of products. It's much easier to search products based on specific filters to narrow down your product ideas. For instance, you want to find product opportunities in the Pet Supplies category, just select that category and then start adding your filters. Or you can explore several to figure out what category you want to dig into.
Besides, evaluate products based on the main criteria above: profitability, demand, and competition, there are other factors you'll want to focus on:
Size and weight of the product
Ease of sourcing/manufacturing the product
Seasonality: Ideally, your products will be in demand year-round
Uniqueness: The market is not dominated
2.2 Brainstorm your passions
You are searching thousand of materials about how to find niche products. In this article about Amazon FBA for beginners, we suggest the easiest way is to brainstorm your passion.
Think about what you're passionate about to create product ideas. After brainstorming, you should narrow your ideas down. However, as an Amazon FBA beginner, it's good to have a specific idea of niche product categories. For example, "fashion" may be too broad (It's broad product categories), but "men's fashion" may be more of a niche market.
2.3 Do market research
Once you've picked something you're interested in, start doing some preliminary market research on major retailers or simply Google it to see the list price in various places and how customers care about your ideal products. Next, you have to check out the Best Sellers Rankings (BSR) on Amazon to view the ratings. Don't let this list fool you, these simply show whether currently a demand for your ideal products.
Tips: You can also run a quick search on keyword tool sites so that you can get an idea of how often people search for certain product keywords. This will help you know what keywords that you should use in your product's title.
2.4 Find improvement potential
Your goal is to find a product opportunity with proven demand and profitability, but you'll need to make your brand or product even better or different to appeal to buyers and stand out from the crowd. One of the easiest methods for beginners to find improvement ideas is by examining the reviews and the "Customer Questions & Answers" section. This helps you know what do customers like or dislike about it?
Top 10 best product categories on Amazon:
Home & Kitchen
Sports & Outdoors
Toys & Games
Beauty & Personal Care
Health, Household & Baby Care
Kitchen & Dining
Office Products
Garden & Outdoor
Tools & Home Improvement
Pet Supplies
3. How To Source Products For FBA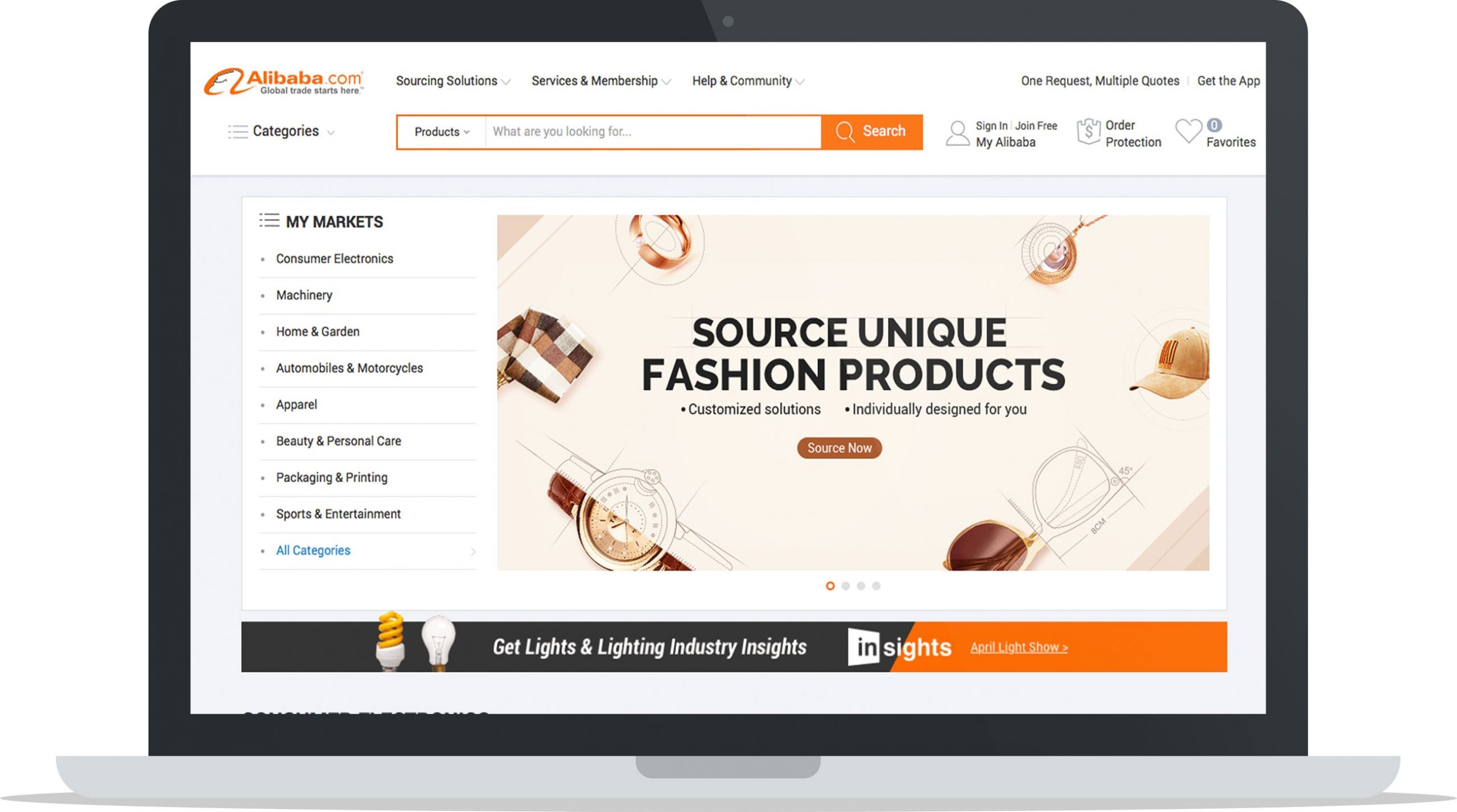 Following these three steps to source products for Amazon FBA
3.1 Research and compare relevant suppliers
There are hundreds of thousands of manufacturers around the world that you'll want to narrow your list of potential suppliers to those who can produce the highest quality product for you at the best price. The easiest way is to look for sourcing agents who can help you source products with the best quality and price. You can find them online.
However, you should look for a supplier based on those criteria:
High-quality products: Selling high-quality products is the best way to keep your Amazon review positive and get continued sales as Amazon shoppers care about social proof.
Experience: Look for a factory that has experience for years in producing your type of product (at least 3 years).
Communication: Find a factory that is easy to contact and responds to you in a reasonable amount of time (you can assess this through the first contact).
Price: Being conscious of a factory that quotes a much lower price than other factories (they may supply poor quality products), but much higher can break your profitable goal.
3.2 Evaluate product samples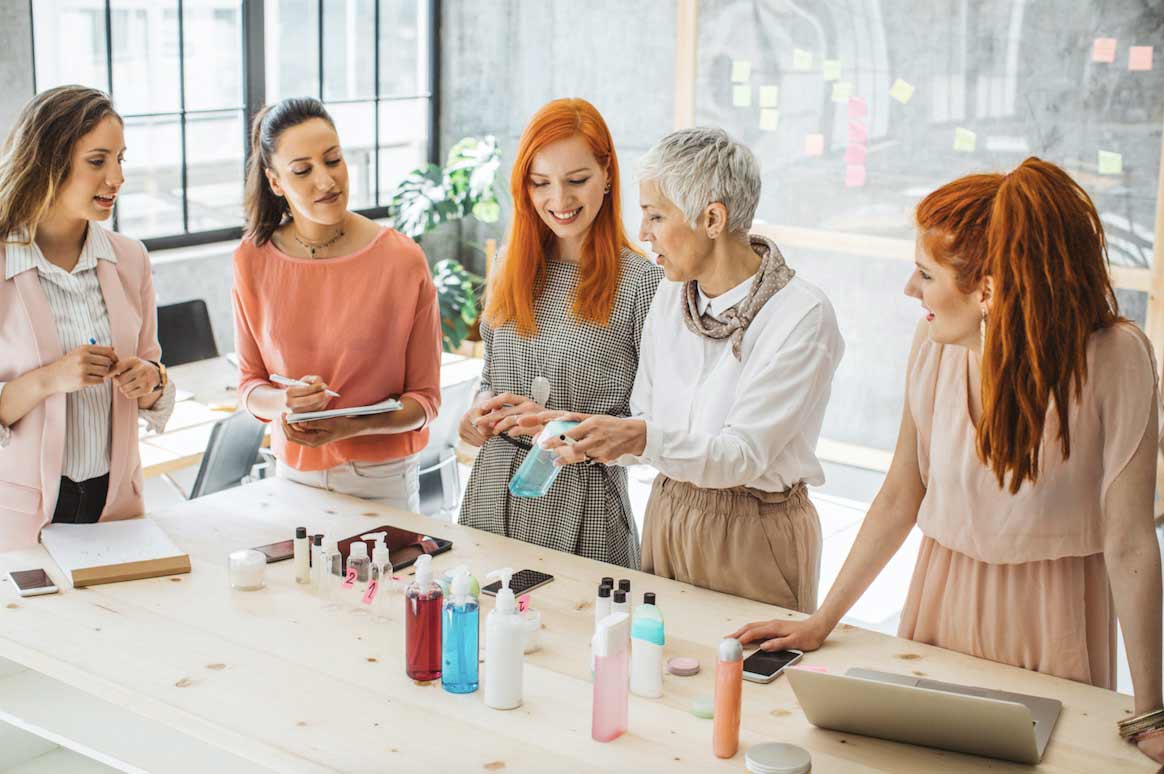 This important step helps to ensure that you make the right investment and purchase a quality product.
Order samples: When ordering samples, ask the supplier to send you more than 1 to make sure their quality is consistent. Pay attention to whether they send it on time or not. That shows how professional they are at work!
Examine samples: Check them carefully for quality, specifications. All the details and features should be as you requested. If the product isn't exactly what you're looking for, you may request modifications to the sample like adding a logo, or removing components, etc. Y also should consider packaging and branding for your products.
3.3 Order and ship your products to Amazon's FBA warehouses
Once you're satisfied with the product, you can select a supplier and place a large bulk order. Then get your products to Amazon's warehouses to start your online business!
Some important steps in this process:
Price your products
Establish pricing terms and pay the invoice
Run a quality inspection on your product before delivering it to Amazon's warehouses
Decide on shipping methods
4. How To List A Product On Amazon
Getting to know Amazon FBA for beginners, you need to know how to list a product.
First, prepare before listing products on Amazon: There are a couple of things you need to prepare first before listing products on Amazon.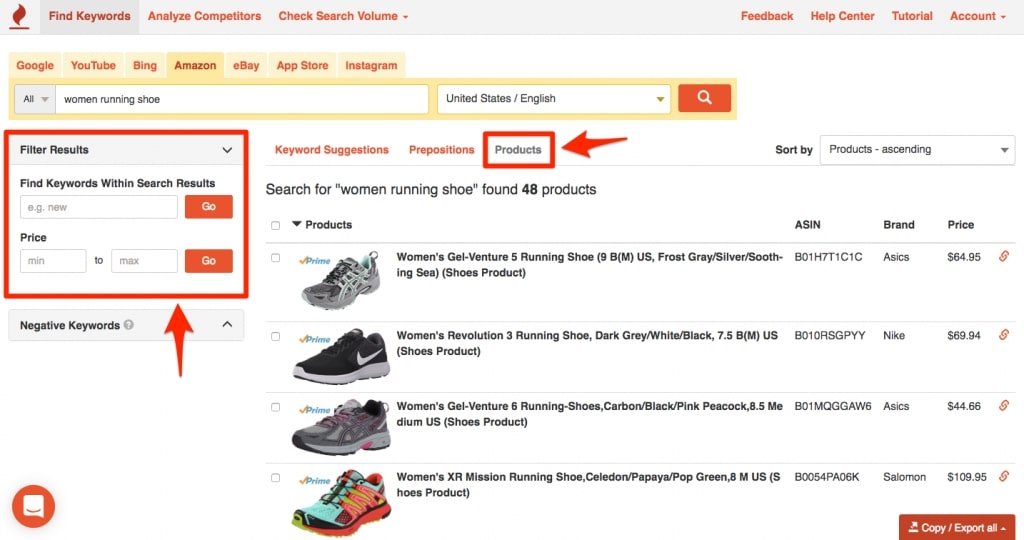 Research keywords: 90% of customers use keywords to search for the desired product. Finding the best keywords to optimize your product listings when selling on Amazon is paramount. More importantly, keyword research will show you what and how customers are searching for. Multiple ways help you do keyword research, one of the best ways is by using Amazon keyword research tools (you can you both free and paid tools)
Get UPC codes for all products: You can view UPC on all packaging. Amazon requires sellers to have this barcode for each item listed on Amazon, whether that's a single item or several bundled together. You can visit UPC GS1 and make a purchase.
Take pro-quality photographs: Product images are one of the most important parts of a product listing as customers tend to look at your images first. They should be as pro-quality as possible (at least 1000px by 500px to be zoomable).
Start Listing Products
After preparing all the elements of your listing, it's a simple process to create your listing in Amazon Seller Central.
Add your product and select the category that's most appropriate to list your product in (select as specific a subcategory as possible).
Add your UPC (Under product ID)
Add your product title and brand name
More sections of the listing setup will allow you to add product variations (different sizes, colors, etc.), add SKUs to track your inventory and add your product description details. Your listing will show up in Seller Central after you 'save change'.
Amazon FBA for beginners note:
Make sure your listing's title includes the top keywords that are most relevant for your product and also have a high search volume (1,000+ searches/month).
Make sure your listing bullet points focus on informing your customers about the main features ( and relevant information such as sizing, quantity) and how they will benefit the user but still include highly relevant keywords.
Make sure your listing description also includes additional keywords or details that did not fit in your bullets. Talk or share anything else about your product that you want your customers to know. If you are brand registered, you can use A+ content product description to add more images and text that highlight what makes your product stand out.
5. How To Launch A Product On Amazon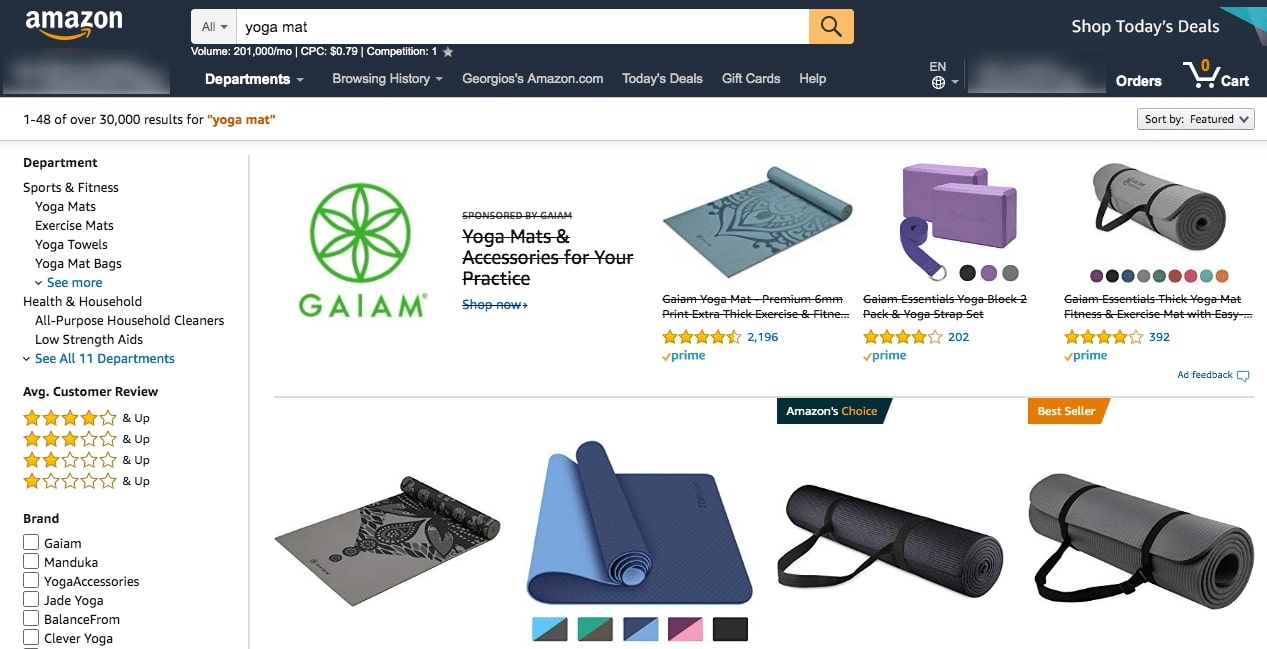 This is truly a piece of important information when it comes to knowing Amazon FBA for beginners. To start getting sales for your product as soon as your listing is live on Amazon, look at the following factors that affect your ranking:
Having your products consistently in stock: Your listing will be disappeared in search causing a loss of sales and rank if you let your product go out of stock.
Relevance: The more relevant keywords used throughout your listing, the better chance to be visible to a customer's search query.
Customer success metrics: These metrics include click-through rates, add-to carts, purchases, and reviews used to measure how well your product is performing and how customers are interacting with your product on Amazon.
To get quickly your first sales on Amazon, you can consider using Amazon ads including:
Sponsored Products
Sponsored Brands
Sponsored Display
How to improve conversion rates on Amazon FBA for beginners:
Your listing is optimized with keywords, images, alt, etc.
Second, price your product low enough to earn sales (however, it should be reasonable to still make a profit, even too low can be related to poor-quality products).
Third, get as many reviews as possible (this leads to powerful social proof that most affects to customer's purchase decision).
Conclusion
Although there is information about Amazon FBA for beginners, the more you learn and practice, the easier and faster it'll achieve, and even figure out your own best strategies to drive traffic and sales.