When it comes to reselling on Amazon, the amount of competition can feel overwhelming and frightening, leaving many new sellers unsure if they are strong enough to successfully compete on Amazon.
Don't let the competition scare you off. There are some key aspects of being a successful reseller: product, price, product quality, seller ranking, and branding. Below, we'll go through some tips to become a successful Amazon reseller.
1. Is It Legal To Resell Products On Amazon?
It's completely LEGAL when reselling on Amazon as long as they are new and not counterfeit, they can be sold through this platform. Once you buy an item it's yours and you're free to resell it without a permit or to be an authorized reseller. However, it is essential to note that if you buy something from a store it's no longer new, so you'll have to list it under a different category "Used/Very Good Condition." If you prefer to sell "New" products, you will need to purchase them from a manufacturer or wholesaler.
While you can legally resell any product, Amazon does place some restrictions on reselling certain brands. Some brands don't allow their products to be resold on Amazon, and you'll need to know that before starting your business. Make sure that you did a little research before selling on Amazon to not purchase or try to sell a brand with restrictions.
According to experienced sellers, there are some of those brands including:
Adidas
Disney
Hasbro
LEGO
Samsung
2. Easy Steps To Start Reselling On Amazon
2.1 Register As An Amazon Seller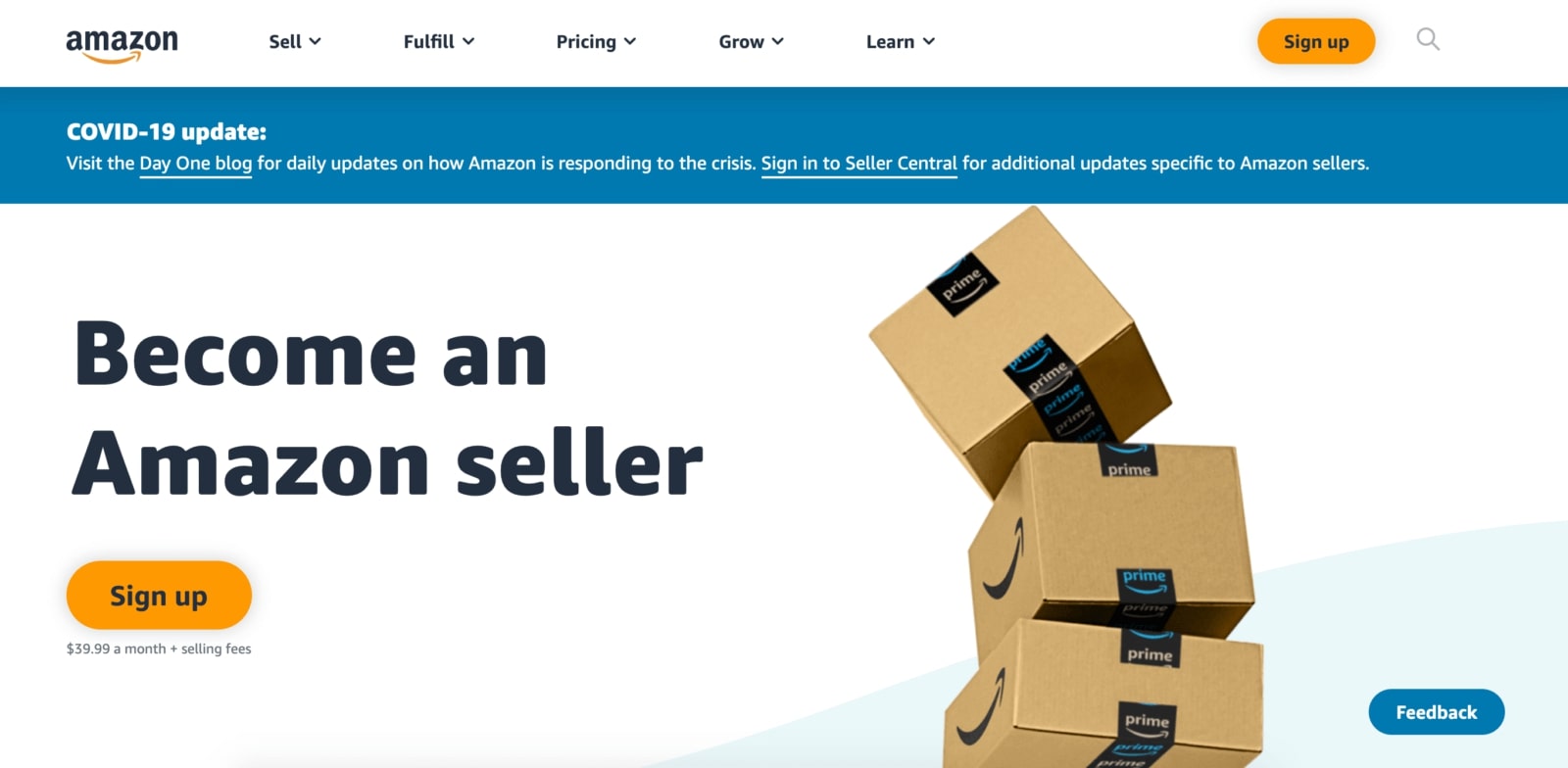 First things first, you will need to create an Amazon Seller Account to start reselling on amazon. You'll be able to choose two options available:
Individual seller account
Professional seller account.
The Individual account is for anyone selling less than 40 products per month without monthly fees, but you have to pay $0.99 per item sold. Therefore if you plan on selling more than 40 items per month, a Professional seller account will be a smart choice. This plan costs $39.99/month, gives you additional selling tools, and allows you to advertise your products.
Make sure to have an ID, tax information, and a credit card to create your Amazon account.
2.2 Find The Right Products To Sell
The next step is to find the right products after you have an Amazon seller account. This is the key to reselling on Amazon. Choosing an item that isn't popular or not well-ranked on Amazon will be a challenge to make the number of sales. So if you want a profitable Amazon business, you'll want to focus on buying products with decent profit margins that you can sell quickly. The key principles are:
Choose a low competition product
Choose a high-profit margin product
Look up wholesale prices of goods to know how much to pay when purchasing through manufacturers.
Use third-party pricing sites to identify an item's price
Make sure not to purchase more items than needed, instead, take some time upfront before selecting items and decide how much stock is enough based on previous sales data and trends. By doing this, you can prevent wasting money.
2.3 Amazon Seller App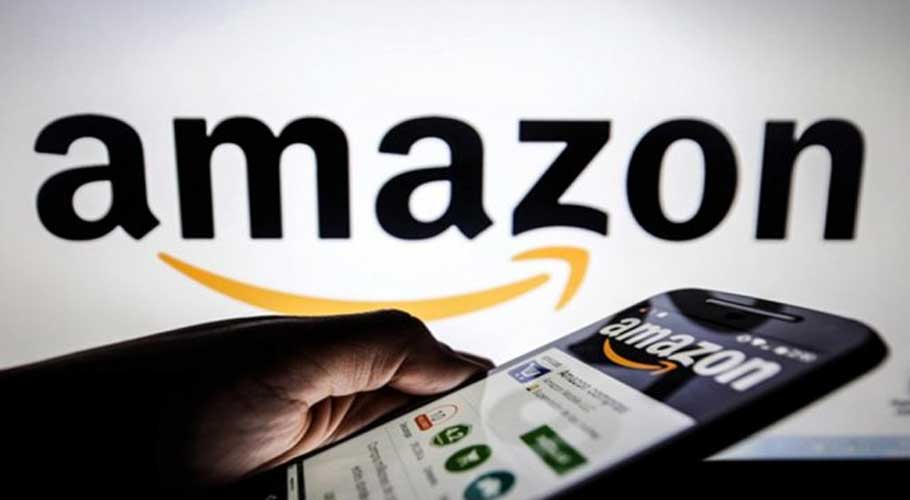 The Amazon seller app is the best way to create and manage your store from anywhere. This app is free with your Amazon seller account and is essential for reselling on Amazon that gives you almost what you need to run your Amazon business while you are on the go. You'll be able to set up inventory levels for each product when you log into your account after registering as an Amazon seller. Amazon app feature allows all of your devices to sync. This helps your inventory metric update everywhere else if you make any modifications.
Best of all, using the app to scan a product can see the sales ranks of various similar listings. the app will also tell you whether you are allowed to resell the product.
Key features include:
Respond quickly to messages from buyers
Manage sponsored product campaigns
View selling fee estimates
Inventory and pricing alerts
Product research
Sales analytics
Photo editing
3. Reselling On Amazon Tips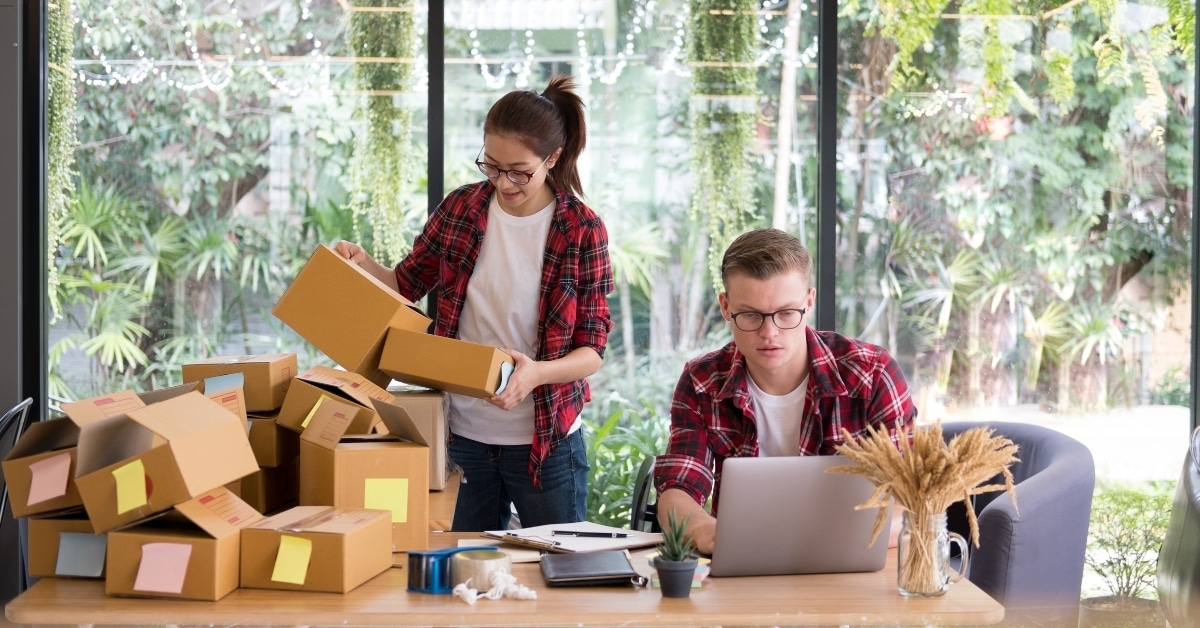 3.1 Low Competition Products
There are two most popular ways that sellers approach when reselling on Amazon:
3.1.1 Sell products that have proven success – high competition.
3.1.2 Sell products with no proven success – low competition
If you're a new reseller, starting with number 2 is a great way. There are visibly two advantages of selling products with no proven success yet. First, you can establish yourself a new brand that stands out from the crowd and be a leader in that product category. Second, reselling on Amazon with a low-competition product also makes it easier to win the Buy Box. This is critical to improve visibility and gain sales, which in turn improves your reviews, seller rank, and branding. In other words, that can help grow your business on Amazon.
However, the risk of this approach is that there is no proven sales record yet. So, there must be a reason why no resellers have jumped into that product. It can be low demand, small margin. Make sure you do your research first. The second thing you need to keep in mind is that reselling low-competition products can be challenging if you don't have a strong seller rank on Amazon. That makes it hard to gain visibility and boost sales.
3.2 Offer A Low Price On A High-Competition Product
High-competition products often have their own proven track record of sales. Reselling on Amazon with those products helps you get an influx of sales to your seller account. However, it's still hard to compete with other competitors who have strong seller rankings and stats. You can overcome this situation by offering as a low price as you can for these highly competitive products. Since the lower prices can help you win the Buy Box and attract value-driven customers. In other words, doing this can help you stand out in the crowd and boost your sales.
However, there are some risks to this technique as reselling on Amazon products at a low price can turn your business into a "discount" brand. That means your shop may only attract discount shoppers that can make it difficult for your brand to raise the prices in the future. Who wants to sell to just get a high number of sales without a profit?
To know if it's a low-competition or high-competition product, follow these steps:
Search the ASIN (Amazon Search Identification Number) on Amazon to see how many sellers are on that ASIN.
You can also look at the ASINs sales rank to know what items are popular with buyers. However, low or no ranking doesn't mean it can not make a profit.
3.3 Select Quality Products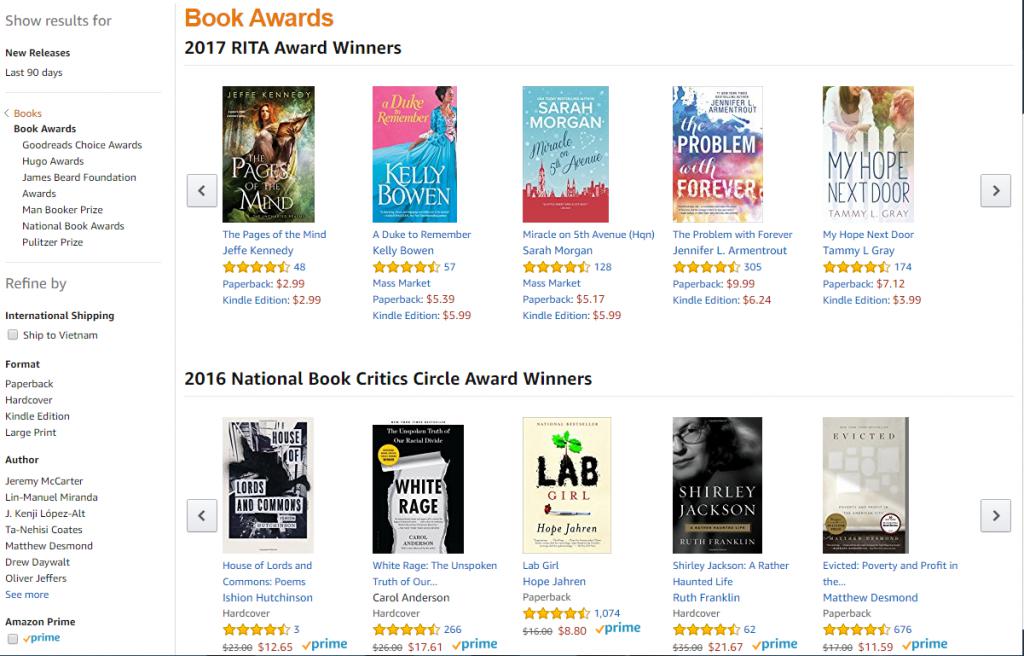 Selling low-quality products typically have a high ability to get high return rates and negative feedbacks. This leads to your seller account will be hurt in both the short and long term. Whether you're reselling a low-competition or high-competition product, make sure that you're offering a good quality product that defines your brand and position you as a high-end reseller and brand. This is especially crucial as you continue to expanse your business of reselling on Amazon.
3.3 Look For Products With High Margins
Having a product that has great quality but offers a low margin can hold you back from growing your business.
For example, you're reselling a high-quality pencil case, but you're only making $1 for every sale. Your customers may love it, but this likely isn't worth it for all your effort, especially if you have to pay for marketing and operation services like FBA. So our advice is that before selecting products, do a quick cost analysis by incorporating the costs of labeling, packaging, shipping, warehousing, and other factors which include average marketing costs in each unit's margin.
3.4 Use FBA
Fulfillment By Amazon (FBA) is one of the easiest ways to streamline your operations by helping handle stocking, storing, picking, and sending goods. They'll even handle customer service and returns. This helps sellers have more time to focus on sales and marketing. Plus, FBA makes products Prime-eligible that can help you instantly win the Buy Box since Amazon always favors Prime sellers. That's beneficial, especially if your competitors don't use FBA.
You can offer free one-day and two-day shipping to Prime customers by using FBA. In addition, Amazon Prime customers are also loyal to Prime, they're more likely to buy from a seller that offers Prime than not. This can lead to the ability to build stable loyalty. Although your margins will be cut down slightly by using FBA, it is one of the most effective ways to grow your business. So when it comes to reselling on Amazon, don't miss FBA service!
3.5 Build A Brand
Another key mistake of reselling on Amazon is to resell any products that come their way. While this can help make a quick sale, it's not a smart move if you want to grow a business in the long term. To be successful, you need to build a brand that shouldn't be based on your product. For example, you might want to be a home cleaning brand in the future, just start reselling on Amazon with cleaning products and promote your brand at the same time.
Let's focus on building brands from the inside out.
4. The Best Items To Resell On Amazon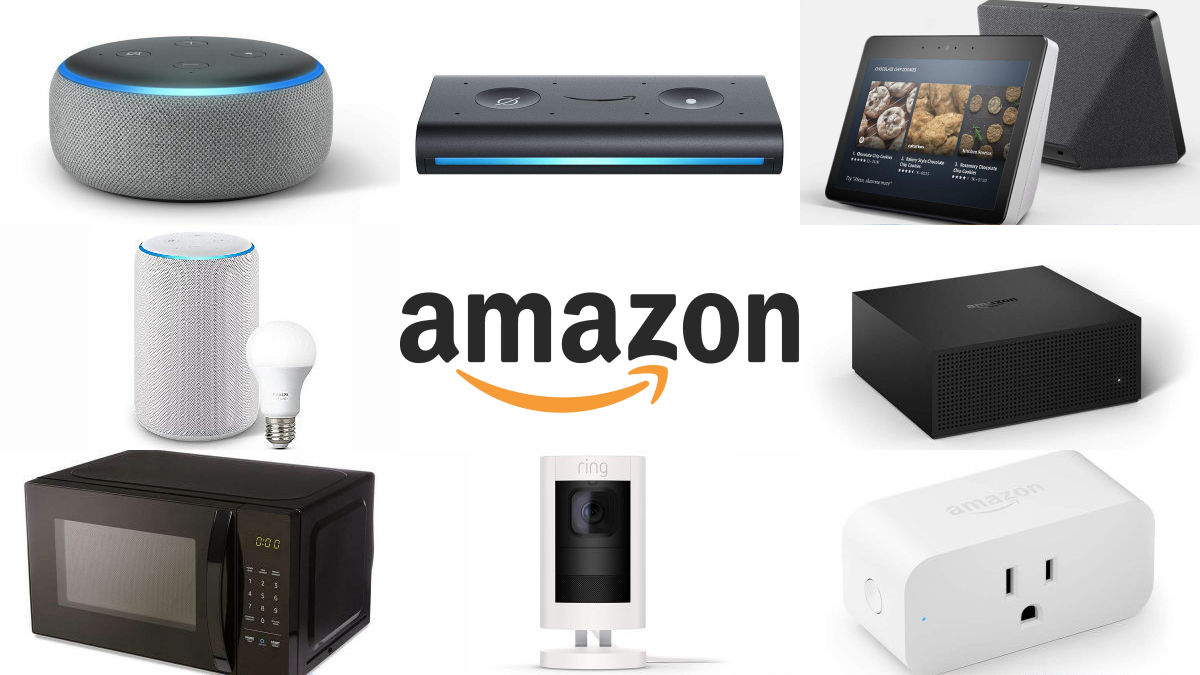 Having knowledge of reselling on Amazon can help you build a thriving business from home. If you are looking for items to resell on Amazon, you are in the right place.
4.1 Books
Books are the best items to resell on Amazon since the profit margins on this item are larger than any others on Amazon by far. For instance, you can pick up books in bulk for as little as one dollar from many retailers and thrift stores and then resell each book for ten times as much on Amazon. That's actually still a bargain to shoppers. So, this is a smart way when it comes to reselling on Amazon for beginners.
4.2 Clothe
Clothes are also a consistently profitable choice when people no longer wish to spend money on fast fashion pieces that they will only wear once. You can collect clothes from old collections that are no longer found in the market. By doing this, you have a high ability to make a huge profit from those who have a unique style.
Keep in mind that when selling clothes, always remember to use Amazon refund management software. Because the percentage of returns on clothes can be very high.
4.3 Electronics
Electronics such as smartphones, iPads, and laptops are among the most searched products on the Amazon search result with a wide margin. People always want a bargain on the latest iPhone, for example, and you can make a huge profit by being a provider. In addition, Amazon charges a commission on electronic stuff lower than other items. This makes these the best items when you start reselling on Amazon. Consider carefully this category if you want to boost your margins.
4.4 Jewelry
It is important to think of items that could fetch a high price among a niche group of buyers when assessing a product to sell on Amazon. Reselling jewelry can lead to consistently high-profit margins. You might not appreciate your unused gold earrings, but someone out there will be looking for them and will be willing to pay top dollar to own them, so the profit is unpredictable.
Conclusion
Reselling on Amazon isn't really that complicated, it's surprisingly easy to start up, but it is always going to have strong competition that makes it's harder to scale. Rather than finding yourself caught up in a race by reselling on Amazon products with high competition, consider bringing new products to Amazon buyers as this can be the new opening door and one of the most crucial elements to your success when reselling on Amazon.