Everyone has a huge desire to earn money while they sleep, but only a few people ever achieve this goal. Therefore, this article will give you the way to earn passive income with Amazon easily. 
Actually, passive income is entirely achievable if you want it badly enough. All you need is a decent concept and the correct amount of dedication. Let's figure it out now!
1. What should we know to earn passive income with Amazon
Passive income is a type of revenue that requires little or no effort on the part of the earner. For example, you earn passive money via advertisements on a website every time someone clicks on an ad without having to perform any effort.
When we talk about passive income, we're talking about putting in the effort now to create something that will pay off later. This might be a company or product that, once established, can produce a steady stream of income with no effort on your part.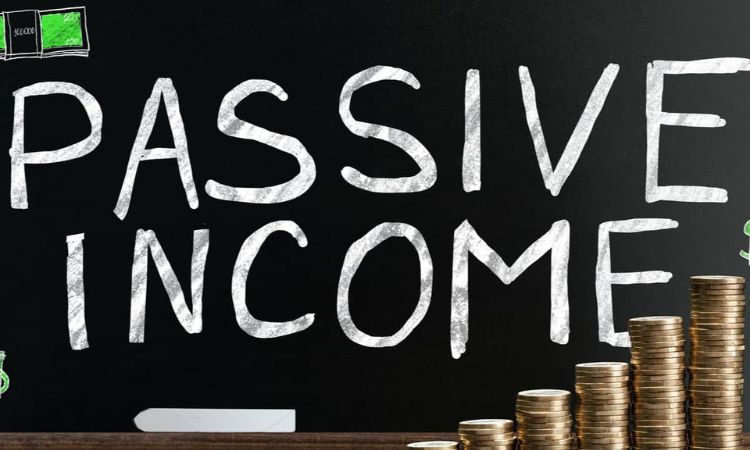 This is why the majority of individuals will never be able to earn a passive income. They quit up once they discover they have to work for it.
However, the options are limitless if you're prepared to put in the effort. You have the ability to develop something amazing that will provide you with financial independence and may even become your major source of income.
2. Why is it important to earn passive income with Amazon?
There are several articles devoted to examining the various methods to earn passive income with Amazon. However, many people overlook the most critical question: why is passive income (as opposed to active revenue) vital?
The solution is really a rather straightforward time-money connection. The most valuable commodity is time. A day is made up of only 24 hours. Time is the ultimate equalizer since no one has more of it than anybody else. It can never be duplicated or spent again. It exists only once and then vanishes. And it's for this reason why it is so important to earn passive income with Amazon: time is more valuable than money.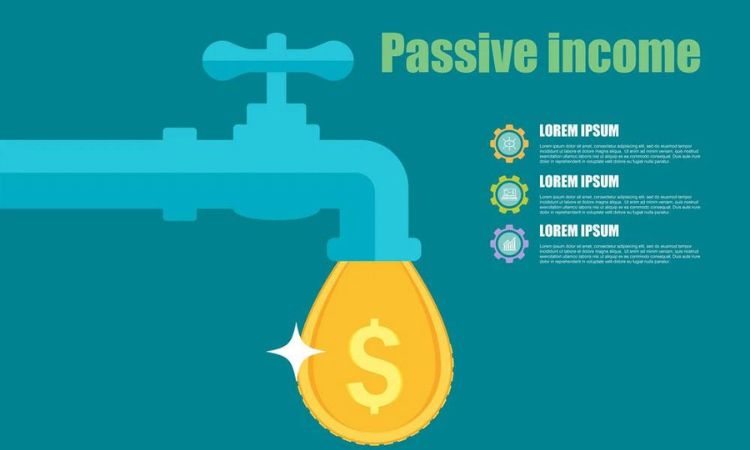 We can't tuck away minutes on a clock as we can save money, which may be earned, saved, spent, invested, squandered, and lost. We can't anticipate profits from seconds or hours in the bank, or from time spent on something else. Given that the majority of people in the free world must work for a living, utilizing much of the time they do have, this valuable resource must be prioritized.
3. How to earn passive income with Amazon
Sell things using Amazon's fulfillment or Merchant's fulfillment to get passive revenue. Retail arbitrage, dropshipping, wholesale, private label, and selling your own items are examples of income techniques. Promote other people's products or buy Amazon shares as an alternative.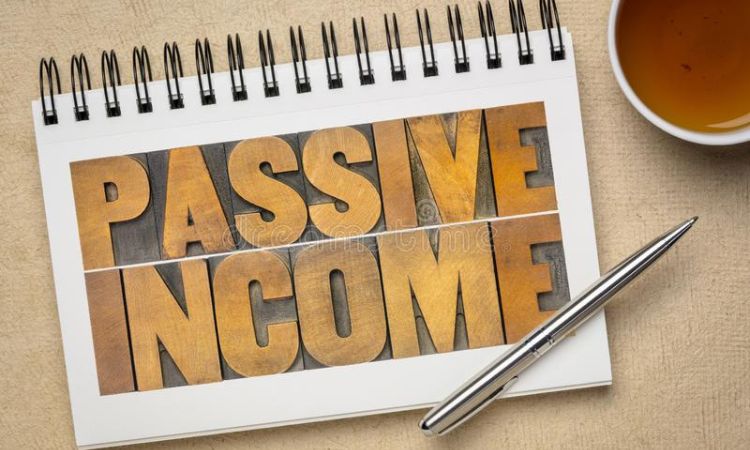 There are a great number of ways to earn passive income with Amazon. All you have to do now is find out whatever strategy of earning money suits you best. Once you've decided on a way, you'll need to figure out how to make it work.
3.1. Start a Blog/Website with Amazon Affiliate
A website that may profit from the traffic it receives is an excellent example of passive revenue. While podcasts and video platforms such as YouTube are growing increasingly popular, blogging remains a lucrative business.
To succeed in generating passive income with Amazon, the goal is to generate sites with Amazon Affiliate that score well for popular search terms. You may monetize your site with advertising or affiliate marketing after enough of your pages start generating visitors. You may even create your own things to sell on your website.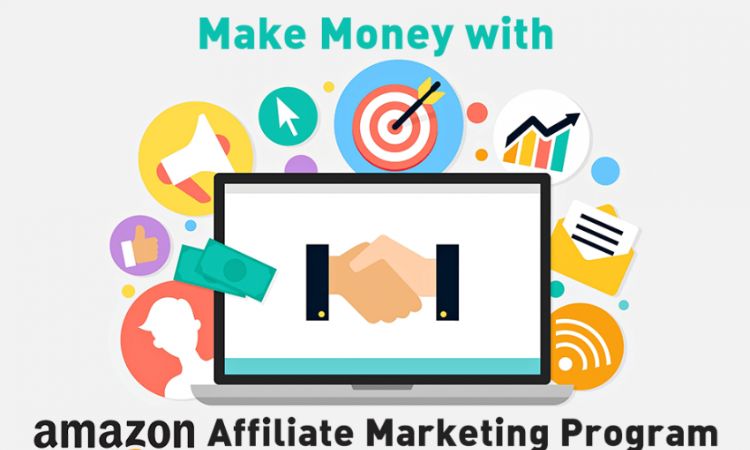 Building your site around the correct search phrases is the key to making this work. Find a set of comparable phrases using keyword research tools that:
Get a lot of visitors: At least 100 monthly searches, with a couple that receive over 1000 monthly searches.

Simple to rank for and have less competition: It will be easier for you to rank for these topics if there aren't many sites producing high-quality content on them.
These days, creating a website isn't tough. There are a lot of services that don't even require you to know how to use a computer. It's also reasonably priced. You can take it into consideration!
Once you've determined your keywords, publish articles about them and promote them using social media, networking, and link building. However, ranking pages on Google takes time, so don't anticipate fast results or a speedy turnaround.
To produce a high revenue, you only need a few pages to rank, however it's advised that you continue to upload new content at least semi-regularly to keep visitors coming in. Once you succeed in these things, you can potentially earn passive income with Amazon.
3.2. Sell product on Amazon
As more and more people choose to purchase online, opening an eCommerce site is a terrific method to make money. It is, however, a lot of labor. Fortunately, Amazon has simplified the procedure considerably.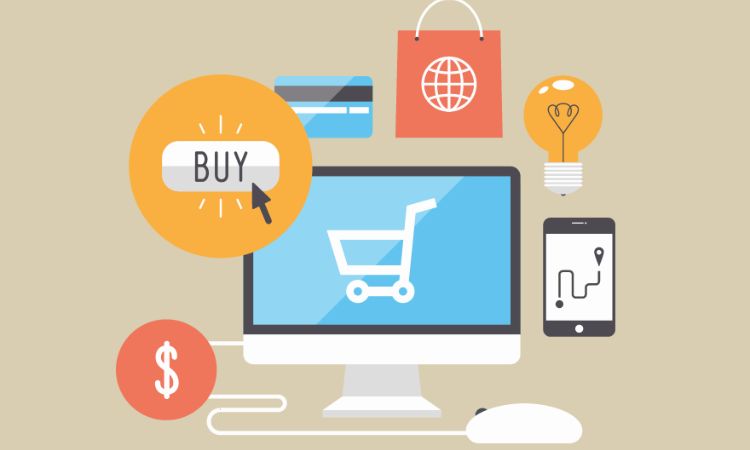 The procedure is actually rather straightforward:
Find a unique item to sell. When reviewing things, use research tools (like AMZScout PRO Extension) to help you find the best ones.

Purchase your item from a retailer, another online marketplace, a wholesaler, or a manufacturer.

Using keyword research tools, create your product listings and optimize them for Amazon SEO.

Fulfill your purchases using Amazon's Fulfillment by Amazon (FBA) service. Send all of your products to one of Amazon's warehouses for storage. When someone orders anything for you, they will pack and send it for you.
While there is some effort needed at first, once everything is in place, this business becomes quite quiet and low-stress. The majority of the labor (packing and delivering orders) is taken care of for you with the FBA program.
All you have to do is keep an eye on your stock, purchase more when it runs short, and ship it to Amazon. While establishing a business isn't cheap, it's also not prohibitively costly. It may also be scaled. Begin with one product and gradually expand as your company grows.
Most importantly, this form of small business has proven to be extremely successful, with many entrepreneurs abandoning their full-time jobs to pursue this as a profession. It also works as a part-time job for you to earn passive income with Amazon.
3.3. Dropshipping
Dropshipping allows you to acquire a large number of items in a short period of time. To make money, you don't even have to view these things; you are the intermediary with dropshipping.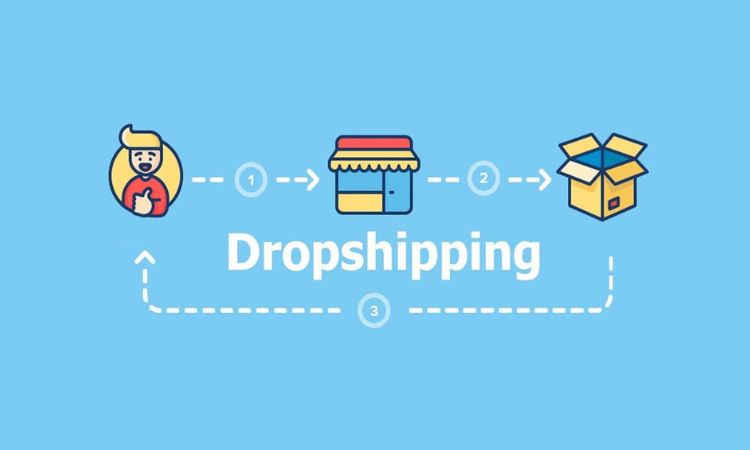 Finding a product at Home Depot that presently sells for $20 is a simple example of dropshipping. You could then sell that goods on Amazon for $40 as fulfillment by Merchant. You go to Home Depot and purchase the thing when someone buys it on Amazon. You deliver the merchandise to your customer's home.
The majority of individuals choose dropshipping since they never have to handle a single thing. You may operate the company entirely from the convenience of your own home. However, you must still monitor your business on a regular basis, so it is not entirely passive.
The disadvantage of dropshipping is that customers dislike overpaying for goods. I'll know it's from Home Depot if my Amazon item arrives in a Home Depot box. Some clients may be irritated because they were charged $40 for something that could have been purchased for $20.
3.4. Amazon Associates
The fourth way to generate passive income with Amazon is to use Amazon Associates. For those who do not know, Amazon Associates is a commission-based program that allows you to advertise items on Amazon in exchange for a fee. You will earn money whenever you refer customers to Amazon. As a result, you'll need a way to promote Amazon items, such as a blog or a YouTube channel.
For instance, suppose you have a camping-related blog. You can link to Amazon items when discussing individual products. You receive a commission for suggesting a sale when someone clicks on your link and makes a purchase.
Amazon provides a charge system that shows you how much money you'll make based on the overall price of the sale. For instance, if you sold $100 in video games, you would make $2.
The disadvantage of Amazon Associates is that commission rates have been decreased in the past and may continue to be cut in the future. In 2020, Amazon slashed commission rates in half without warning. As a result, those who formerly earned $1,000 each month as Amazon Associates now get $500.
It's entirely up to Amazon how much money you make. Amazon Associates, on the other hand, may be a very passive source of revenue. You publish one blog article, and that blog post may keep earning for you indefinitely.
3.5. POD – Print on Demand
For many years, Print on Demand has provided designers and artists with a way to profit from their work without having to manage stock or logistics. Almost everything can now be printed on demand, from T-shirts and mugs to pillows, stickers, and shower curtains.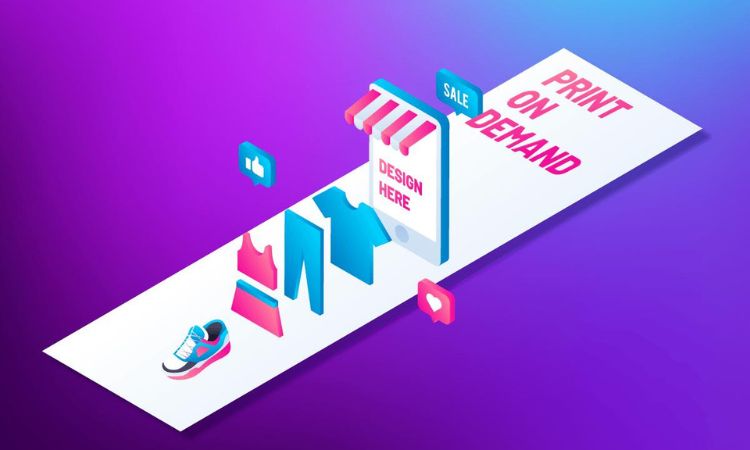 Print On Demand (POD) is one of the most passive ways of earning passive money in principle. In practice, though, it may need considerable control, particularly if you become a target for copycats.
POD can help you earn passive income with Amazon for these reasons: 
Low initial investment. Unlike conventional merchants, you don't have to put thousands of dollars into your business before you start selling. To begin, $100 is sufficient. You'll get a domain name, a Shopify membership (for the first few months), and maybe a great WordPress theme with a few premium plugins. You don't have to save anything, yet you still have access to the whole product selection.

It's simple to set up. The requirement for a site designer is no longer necessary. You can get your store up and operating in no time with all of the available themes, instructions, plugins, and templates.

There is no requirement for inventory space. While your supplier handles order fulfillment, you may concentrate on selling.

Experimenting with product designs is simple. When you're ready to try something new, all you have to do is coordinate with your print partner and upload it to your store.

International market access. Your store will be able to ship products to any location where your manufacturer can ship them. Furthermore, the majority of producers ship abroad.

Scale and test new goods without putting your money on the line. You can observe which designs sell well and which don't, allowing you to make quick changes on the fly, lessening the financial load as you build your new business.

The ability to personalize and market YOUR one-of-a-kind creations. If you're a graphic designer, artist, or know someone who knows someone who creates stunning visual material, POD offers you the opportunity to generate money by developing your own distinct brand.

Products are difficult to imitate for competition. No one else may have the same things as you, unlike most dropshipping firms.
3.6. KDP
Free self-publishing of eBooks, paperbacks, and hardback books is possible with KDP. We provide you with direct access to your book on Amazon as well as the ability to construct a product description page for it. It also allows you to make your book available to a worldwide audience, making it more accessible to people all around the world. You have complete rights to your book when you publish through KDP, which isn't something you'd get from a traditional publisher.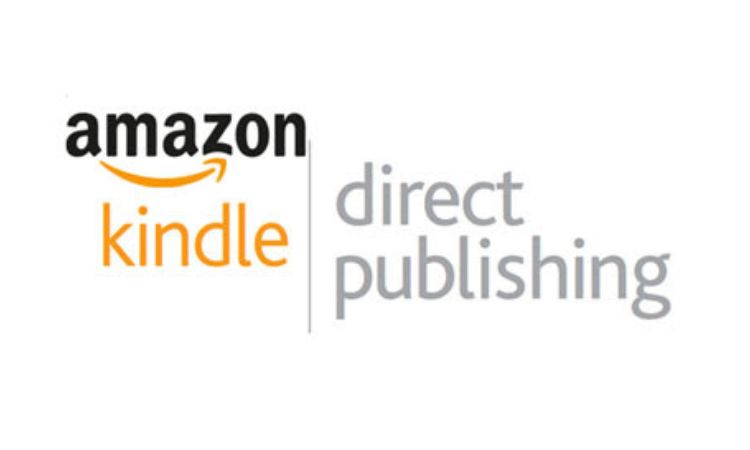 As long as you reach the minimum threshold for payment, Kindle Direct Publishing pays royalties every month, generally 60 days after the end of the month in which the sale was recorded (90 days for Expanded Distribution sales), through direct deposit, wire transfer, or cheque. KDP makes payments to you for each Amazon marketplace where you sell your book. There you can earn passive income with Amazon.
4. Final thought
Passive income with Amazon, as you can see, is quite real. It may take some effort at first, but the benefits are well worth it. So, what do you have to lose? Begin right now by implementing one of these suggestions.