The demand of developing sales networking on print-on-demand put online store owners under pressure about how to manage print-on-demand order fulfillment efficiently. In this comprehensive post, we introduce an amazing management software of Podorder. The pre-integration with the leading E-commerce platforms globally and many print on demand order fulfillment websites globally make Podorder more powerful and ready to go for any store owners striving for success in the print-on-demand fields.  
1. Print-On-Demand Vs Order Fulfillment
Before jumping up to the main topic of managing print-on-demand order fulfillment, let's start with clearly understanding the difference between print-on-demand and order fulfillment. 
An inventory fulfillment or order fulfillment is an entire process involved in receiving inventory, warehouse, packing items, and shipment. It also handles customer services like sending arrival notifications to customers and managing product returns. Order fulfillment is facilitated by in-house e-commerce companies or outsourced to a third-party logistics provider.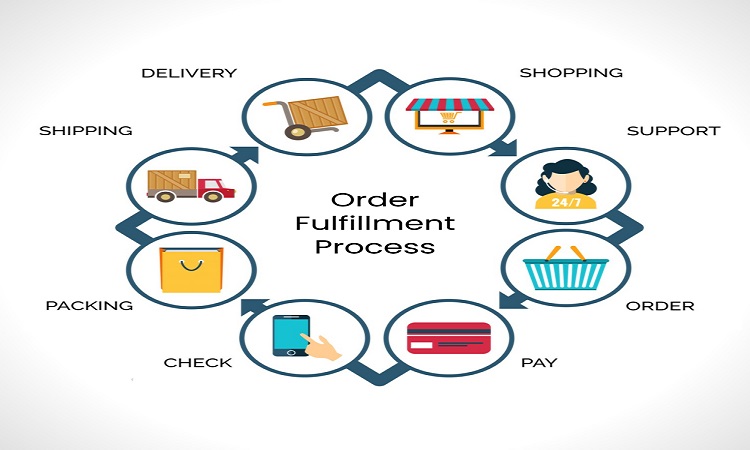 On the other hand, print-on-demand is a terrific solution to cut off warehousing and many expensive fees to set up a business. With print-on-demand, the business owners, artists, photographers, or designers can create cool, funny, and unique designs featured on various products to capture the guests' attention. The most common products we can find are mugs, T-shirts, hoodies, phone cases, canvas prints, etc. 
E-commerce platforms, online stores on print-on-demand fulfillment supplier's web are typical channels for lead generation. Only when customers place their orders, print-on-demand fulfillment suppliers proceed with printing, packaging, and shipping. Normally, there is no minimum order quantity, and print-on-demand fulfillment takes 3-7 days to reach customers' hands. 
The most notable difference of print-on-demand is the designers or owners care about design and marketing. Then, print-on-demand order fulfillment suppliers handle the printing, packing, ship supply chaining. 
The complexity of the order fulfillment process and multiple order sources address the issue of how to manage print-on-demand order fulfillment efficiently. The next parts reveal the most useful information to answer this question!
2. How to Manage Print on Demand Order Fulfillment
To succeed in a niche market like print-on-demand requires continuous marketing efforts and the creativity of designers. However, a normal sales approach to customers via a website isn't strong and effective enough to get desired profits. The most popular method to get more leads is signing up many accounts on E-commerce platforms and opening storefronts on print-on-demand sites.    
In some circumstances, to drive more revenue, it is necessary to create multiple accounts on the same platform to reach potential customers. It puts online store owners under the pressure of how to manage print-on-demand order fulfillment generated from so many accounts efficiently at the same time.  
The leading technology companies like Podorder provide an advanced dashboard and management software to integrate multiple accounts from the different platforms on its system to deal with that fact. The sole screen of Podorder displays analytics about sales performance, order status. Additionally, Podorder allows you to place any orders from its website to other integrated platforms. 
To know more about how to manage print-on-demand order fulfillment on multiple channels with Podorder, continue reading on! 
3. Manage Print-On-Demand Order Fulfillment on Multiple Channels with Podorder
Podorder.io provides state-of-the-art technology to manage all orders from multiple fulfillment platforms on a single dashboard. With easy and efficient integration, you can effortlessly integrate Podorder Hub with print-on-demand fulfillment service provider's website or E-commerce platforms without any coding requirement.  
Specifically, on Podorder's dashboard, you can manage print-on-demand order fulfillment and map with fulfillment. Additionally, it also displays the order fulfillment process. You can track order status like processing, in-production, fulfilled, complete, pending, refund, cancel, trash.
Read more: How to fulfillment works with Podorder 
4. Top 10 Platforms To Manage Print On Demand Order Fulfillment 
In this specific part, we introduce the top 10 amazing platforms to manage print-on-demand order fulfillment efficiently. They are also the most popular e-commerce and pod fulfillment suppliers around the world. More especially, these ten platforms are pre-integrated with Podorder's management software system. So, everything is easy and ready for you to work with multiple channels throughout the only Podorder's dashboard. 
Keep reading to discover who they are! 
Onospod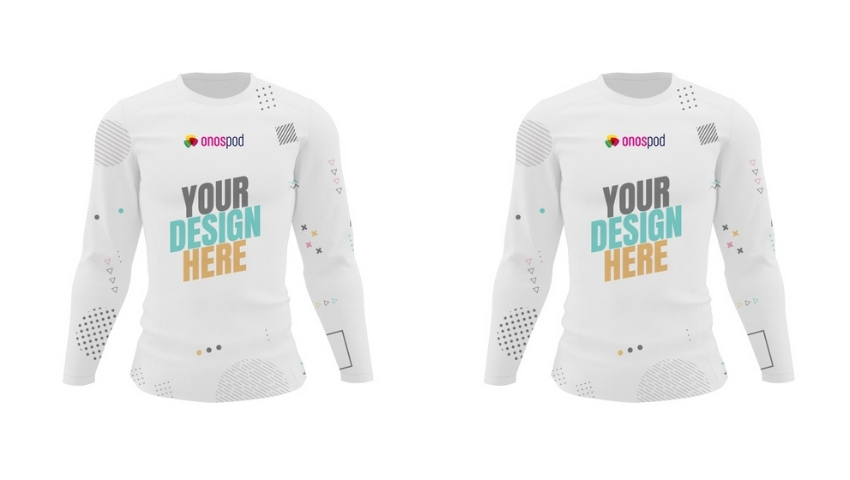 On top of the list, Onospod is a pioneering company in providing trusty order fulfillment. It is also renowned as the number 1 in-house manufacturing company in Vietnam. It offers high-quality custom printed products from all over print 3D face masks to clothing. Onospod's order fulfillment service also gives users the choice of applying brand packing and labeling.
Its friendly-user system allows you to use 3D product design and publish it in your store. At the same time, Onospod provides you easy-to-use integration tools to connect with your store very quickly. Once the order is paid, it will be automatically imported to Onospod. 
Managing the Onospod's order fulfillment on Podorder's dashboard follows exactly the order synchronization and tracking status method presented above. On the screen of order details, click on Map to send order information to Onospod. The in-put information on Podorder is automatically synced with Onospod's system. Then, you will check order status and tracking code in shipping progress on Podorder's platform. 
Printify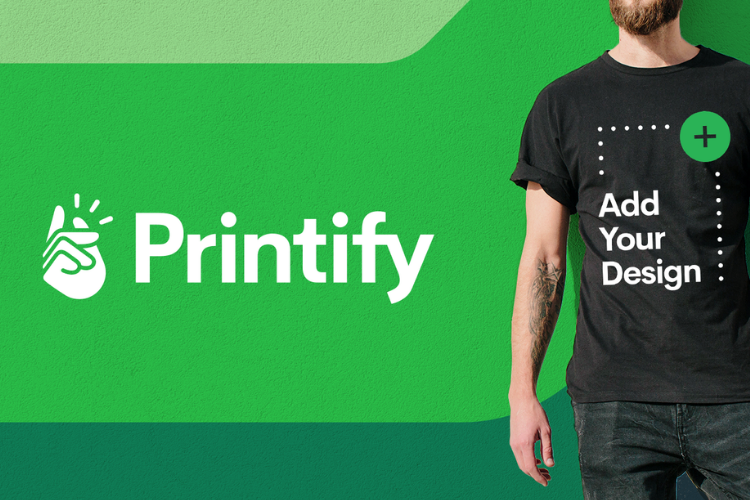 Printify stands out from almost all print-on-demand providers as a vendor network. It connects more than 500,000 online stores to the network of more than 35 print providers supplying 90 printing facilities in the US, CA, EU, UK, AU, and China. Such a large printer network and its mock-up generator play an important role in assisting you in scaling and developing your own business.  
Like other platforms, Printify handles the whole order fulfillment process and integrates with multiple E-commerce platforms: Shopify, WooCommerce, Etsy, eBay, Wix, PrestaShop, BigCommerce, and more. 
The best selling print-on-demand products on Printify are Unisex heavy cotton tee, unisex jersey short-sleeve tee, kit cut stickers, mug, sublimation socks, unisex all-over print cut and sew tee, and unisex heavy blend crewneck sweatshirt
Until now, managing print-on-demand fulfillment generated by Printify and multiple platforms has been made easier by the management software solution via the API of Podorder. The method you add this fulfillment supplier, map order fulfillment, manage orders, or change the supplier on Podorder is the same as presented above.
CustomCat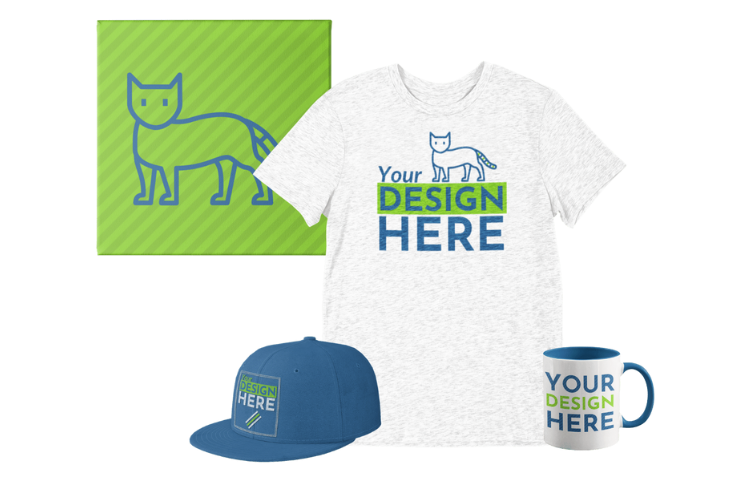 With more than a-20 years of experience in print-on-demand fulfillment, CustomCat has always been at the forefront of offering a vast array of uniquely customizable products at a very affordable price and lightning-fast fulfillment speeds.  If you seek the quickest order fulfillment for custom print products, CustomCat is the right choice. The average delivery time is 1.5-3 days, even during pandemics. 
The only limitation of this US-based print-on-demand company is a simple design tool and the integration available for Shopify, Woo Commerce, Etsy, Big Commerce, Custom Cat API, and CSV upload.

Merchize stays on top of mind in technology applications for the print-on-demand field. Merchize provides efficient solutions to scale the business from zero to hero. It offers online storefronts under users' brand names and optimizes the web's user experience. More specifically, the loading pages, SEO boost, and mobile-friendly web design are highly improved to increase conversion rate. 
In terms of print-on-demand fulfillment, it is also an in-house manufacturer and provides over 150-custom products at the quickest time. As a store owner, your work is taking care of marketing and creating unique designs. Merchize handles the fulfillment chain and any customer feedback from customers. 
Merchize's dashboard analyzes your sales performance and efficiently manages all orders from various platforms, like other platforms to manage print-on-demand order fulfillment. Furthermore, it is widely connected to the most common E-commerce platforms like Shopify, Etsy, Amazon, eBay, Merchize API, Google Shopping.       
Shopbase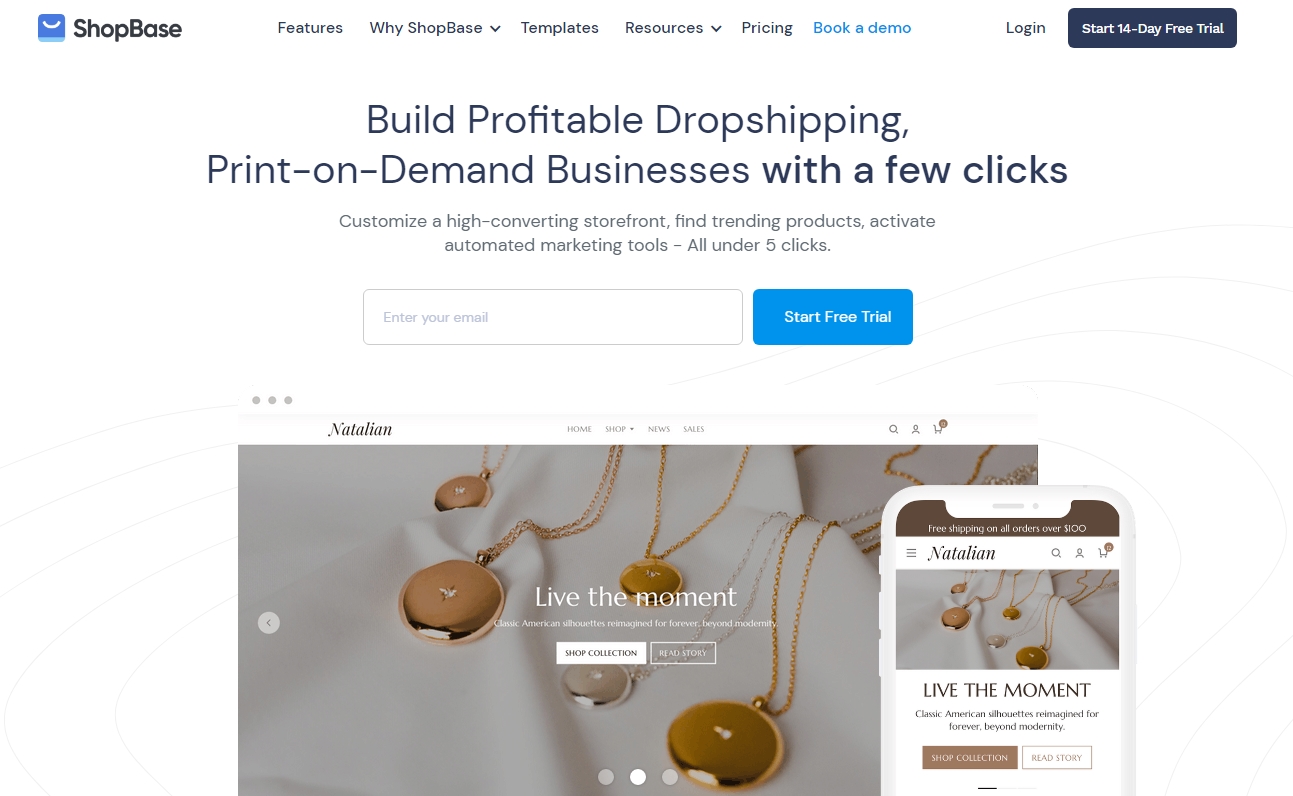 As the name suggests, Shopbase is a powerful tool to start up and develop dropshipping and print-on-demand businesses. Shopbase gives you advanced features to run effortless and profitable stores: 
The pre-made, highly converted

theme SDK & App API gives you a fully customized store set up just by a click.

The advanced e-Commerce website templates and automated marketing tools to convert the coolest traffic into leads.

Offering to upsell, cross-sell, and quantity discount on the last page before check-out.

Automatic email to remind guests about an abandoned cart.

Lead generation pop-up through subscribers.

A wide range of unique designs and mock-up generators to stand out for your product.

The global network of printers and shipping providers. 
Printiful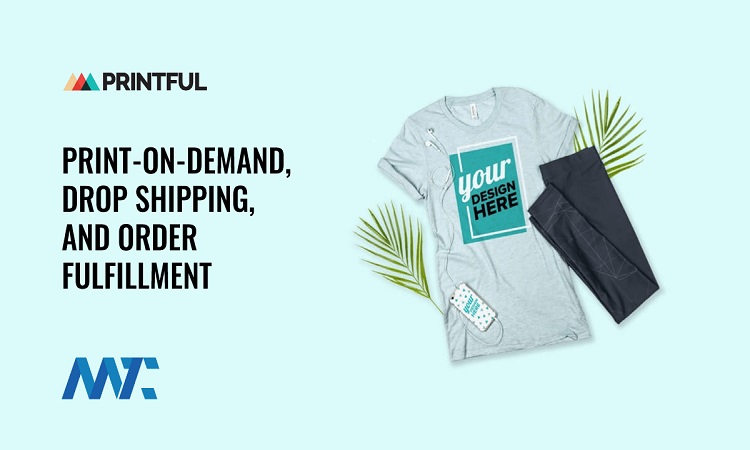 Printiful rapidly becomes the most dominating on-demand printing and warehousing company. It gains a good reputation as a high-quality print-on-demand service provider alongside a product generator. Printiful's automated order exporting can automatically get the order, fulfill it, and bill fee. 
Another remarkable point that makes this platform extremely popular is the possibility of connecting with 22 platforms. Major e-commerce companies like Squarespace, Big Commerce, Etsy, Shopify, Amazon, eBay, and WooCommerce are integrated with Printiful. 
Geargag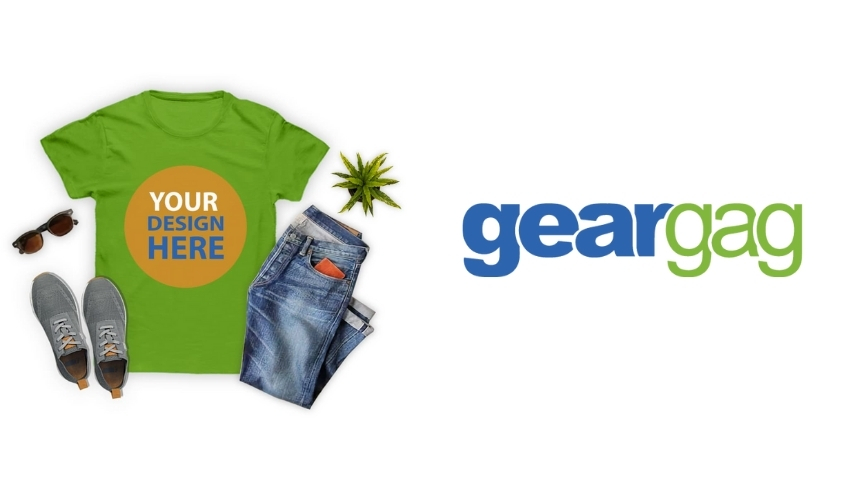 Geargag differentiates itself from its rivals as the other platforms, which manage print-on-demand order fulfillment in the market. It is customized for print-on-demand sellers and dropshipping sellers. Furthermore, the Geargag platform is optimized to become a Geargag eCommerce. It comes with distinguishing features, which are very beneficial and friendly to users. 
Supplying highly diverse products in current trends. 

Tight production progress in delivering top quality.

Fast production and shipping times. 

A flexible interface design for your online store.

A standard SEO interface and fast page-loading speed are optimized for your online store.

Customized mock-up to enhance your creativity and make your store different from other sellers. 

Design bulk upload in a try

Multiple platform integration.

Unlimited data feed link to sell products on Geargag marketplace, Facebook, Amazon, Google Merchant Center.
Dreamship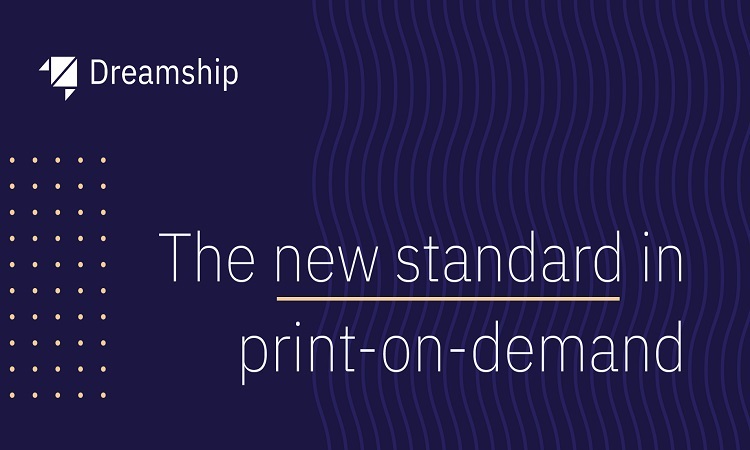 Dreamship has merely focused its efforts on becoming a professional print-on-demand supplier. As a specialization in print-on-demand, Dreamship always strives to continuously improve the process and deliver products in the shortest time.  
The global networks of trusted printing providers and professional shipping service providers allow it to deliver the highest quality products. Through lightning-fast 3-5 days fulfillment, customers can receive their desired products in hand. 
Dreamship has gained a lot of trust and loyalty from customers by finding the right printing providers to partner with. Impeccable services, flawless prints, and industry-leading tech are what they have delivered to guests successfully.   
Like other platforms, its extensive catalog is beneficial for any user to develop unique products. There are many items to choose from into three main categories: apparel, home & living, and accessories. Apparel is the clothing category, while home & living is for blankets, pillows, towels, arts, printers, etc…
Lionnix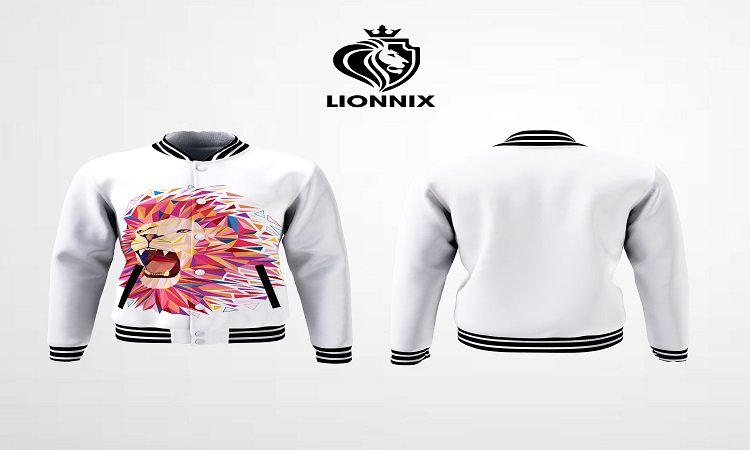 Lionnix is one of the newest companies specialized to manage print-on-demand order fulfillment in Vietnam, which promisingly becomes a reliable brand name in order fulfillment. They, step by step, gain success in product quality controls to develop sales support tools. 
Lionix offers the most searched products on E-commerce platforms like 2D clothing, 3D clothing, shoes, home & living, kitchen & dining, accessories. Although there is no product differentiation, they have focused on quality controls, developing tech tools to boost sales & management for sellers. They step by step set themselves apart from other rivals in giving the most affordable base cost in the market. 
ShineOn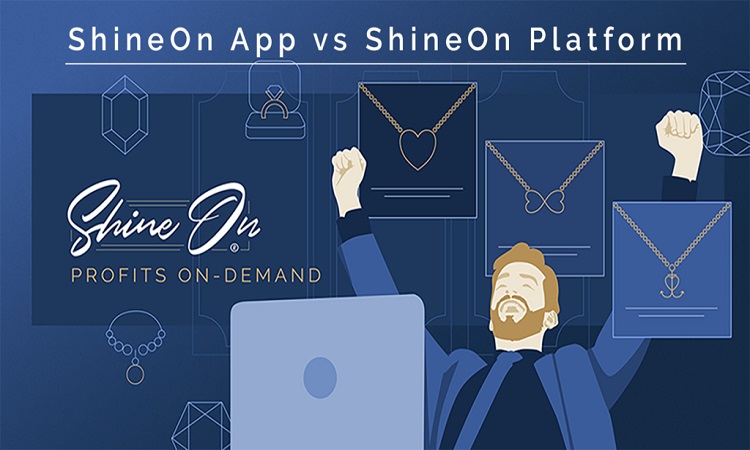 ShineOn sets itself apart from the above competitors as a high-quality print-on-demand jewelry company. By innovativeness, ShineOn makes print-on-demand products more personalized. It makes a generic piece of jewelry unique and special with amazing product mock-ups.
Jewelry itself has a high perceived value and looks expensive. ShineOn can bring the highest revenue for any seller by its upsell. ShineOn offers multiple choices like a jewelry box, message card, or etched photo into the jewelry to make it a truly personal gift. 
To start a business with ShineOn, you can set up a free store account on the ShineOn platform, integrated with Teespring, a huge marketplace to reach customers. Additionally, ShineOn apps are also available for engraving and uploading photos to custom products. 
Final Words
We hope the comprehensive post introduces Podorder as the right solution to manage print-on-demand order fulfillment you are finding. A lot of useful information about how it works and the top amazing print-on-demand order fulfillment suppliers hopefully gives you an insight into how to run the business efficiently!