Amazon has one of the most liberal return policies among online retailers, as long as you're familiar with the ground rules and know how to follow them properly. If you're selling items on Amazon, it's important to understand these rules so you can protect yourself from buyers who try to abuse the system, and so you can handle customers effectively when returns do happen. Here are the top things both sellers and buyers have to know about Amazon A-Z return policy.
1. Amazon A-Z return policy 
Amazon A-Z return policy is illustrated below: 
1.1 Amazon's 30-day return policy explained 
According to Amazon, if customers aren't 100% satisfied with their purchases, they can return them within 30 days of receiving them. For things to be eligible for a return, they must be in new condition and in their original packaging. In other words, no scratches or wear and tear. 
But not every product is eligible for a full refund – neither are products that have been opened or damaged. And unless something is significantly different than described (i.e., damaged or completely wrong), they won't be able to get their money back either.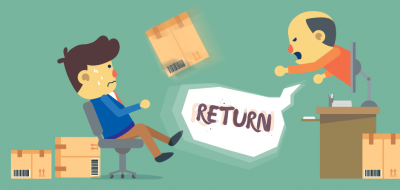 If an item arrives late or is significantly different than what was advertised (like if it showed up in a different language), Amazon will also reimburse for shipping costs. For the full list of non returnable products, continue reading. 
However, if customers are purchasing from third party sellers on their marketplace – even if it's fulfilled by Amazon – they are subject to sellers' returns policy instead of Amazon's returns policy. In that case, exchange and return terms and conditions need to be discussed privately. 
1.2 Amazon A-Z Return Policy for prime members 
Prime is different from other return policies because of its focus on free, fast shipping. If a customer purchases an item that arrives late or is damaged, and it isn't eligible for a Prime refund (or no longer qualifies for Prime), they can get up to $1,000 reimbursement from Amazon. 
This also applies to items sold by third parties on Amazon's Marketplace platform. However, not all of these items qualify.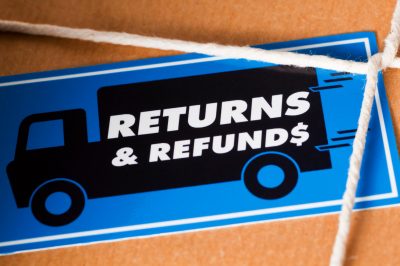 1.3 Amazon A-Z return policy for gifts and electronics 
If a customer received a gift that was purchased from Amazon and isn't happy with it, he/she can easily return it or get a refund for it. Some terms and conditions are: products need to be marked as gifts, all refunds will be returned to the original payment method, etc. 
In terms of electronics, Amazon A-Z return policy is quite different and stricter than other categories. Amazon won't accept any electronics returns unless they arrived in damaged conditions or cannot be used.
1.4 Amazon A-Z return policy after 30 days 
Just because you can't return something to Amazon after 30 days doesn't mean you can't return it. Depending on what your issue is, you may have up to one year to file a dispute for a refund or exchange on items sold by Amazon.
1.5 Amazon refunds: how are they issued?
If customers return an item to Amazon, they'll likely get a notification that their refund has been processed. However, what may not be immediately clear is that there are different types of refunds, and they're issued in different ways depending on how they paid for their purchase.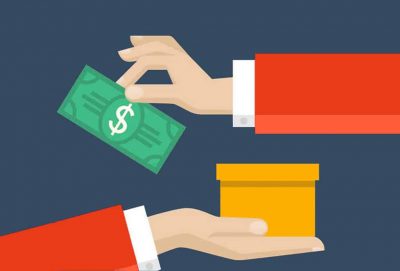 For example, if they paid via credit card through Amazon Prime or another payment method offered by Amazon like gift cards or debit cards, then their refund will be applied to the original payment method.
On the other hand, if they made payments using a separate account like PayPal or Venmo, then refunds will automatically go into that account once it's linked with theirs. This way sellers can verify their payments easier and much faster.
2. Things customers can't return on Amazon 
To understand more deeply about Amazon A-Z return policy, you need to know all things that customers cannot return on Amazon.
Laptops, personal computers

Personal and health care products 

Customized products 

Digital music 

Fresh products, including flowers, groceries, 

Gift cards, game cards, phone cards 

Hazardous materials 

Live insects and plants 

Software, game downloads 

Photos and videos from Amazon Photo/Video store 

Pet food 

Theme-park tickets

Wine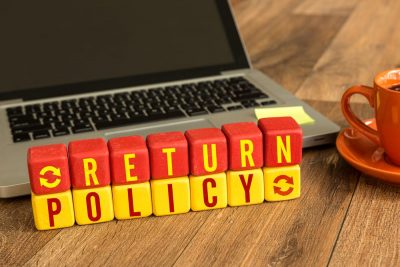 Some of these items are qualified for refund or exchange under strict situations. 
3. Tips to avoid returns and return scammers as sellers 
As an Amazon seller, you can follow some tips regarding the Amazon A-Z return policy to avoid scammers.
3.1 Always answer customers' emails/inquiries 
Responding to customers' emails or inquiries is one of many ways to avoid returns, reduce complaints and get more sales. However, answering questions takes time. Make sure your customers can find your email address by adding it to your product page under the Contact Seller button. 

This way customers don't have to hunt for an email address, instead, they just have to click the Contact Seller button. You can also add a live chat option for your product pages which lets you communicate with customers while they shop on Amazon. Make sure you respond in a timely manner.
3.2 Proactive refunding 
If a buyer needs to return your product, it's nice to make things as easy as possible. Make sure to include returns in your pre-sale communication. If you want customers to keep an item if they change their mind, make that clear upfront. You can even offer free returns with a tracking code or label included in every package.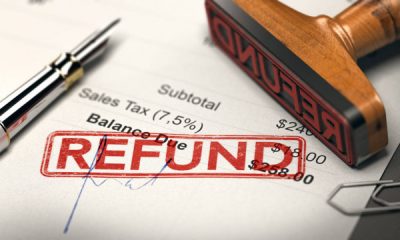 This way, buyers will know ahead of time that returning your product is going to be hassle-free and they'll feel more comfortable purchasing from you. Plus, allowing customers a hassle-free return experience makes it more likely that they will purchase from you again in the future!
3.3 Conscientious shipping
You should take great care to pack and ship your item as you would want it packaged and shipped if you were receiving it. It is impossible to tell whether a damaged product was already like that or damaged in transit, but no matter what happened it doesn't look good.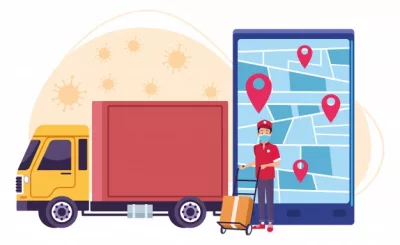 So make sure that every buyer can return their purchase within 30 days, no questions asked. Make sure to put the buyer's order number on all of your shipping labels as well, since they may need proof of shipment to make a claim.
3.4 Accurate product images & descriptions 
Accurate product images and descriptions are important for multiple reasons. They help your customer make a decision about a product before they click to buy and, in some cases, a single inaccurate picture can cost you an entire sale. Accurate images and descriptions also help to build trust with your customers.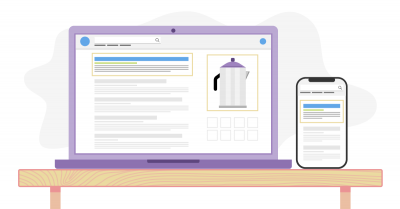 The more information you provide them about what they're getting, the better off you'll be when it comes to returning rates. Inaccurate images can lead to many returns because buyers may expect a different size or color from what is shown in their digital product preview.
3.5 Keep the buyers informed 
As a seller, it's important to keep your buyers informed on an ongoing basis. If you have any issues with an order, provide updates on your progress via email or private message. Also, if you can't ship an item right away because of unforeseeable circumstances (you got stuck in traffic, for example), let them know what's going on and when they can expect their package. This will help prevent disputes and negative feedback later down the road.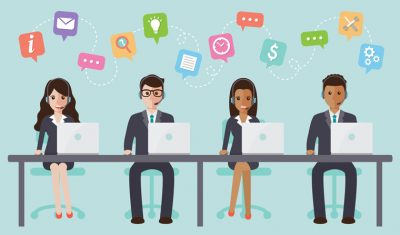 3.6 Cancel any out-of-stock order promptly 
If a customer places an order for a product that is out of stock, contact them and cancel their order. You don't want to get stuck with a canceled order because it will be eligible for a return. The cancellation also protects you from buyers taking advantage of your out-of-stock situation and buying items they didn't intend to purchase.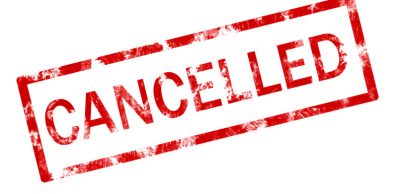 While it may seem harsh, refunds aren't meant to benefit buyers so you can either refund or cancel, but not both. If canceling an order doesn't seem like an option in your case, consider giving shipping discounts in place of issuing refunds.
3.7 Ask customers to take videos or photos when unboxing the products 
These photos can be used as proof of the quality of products and show how it looks exactly before unboxing. If customers want to return a product for non-quality issues, they need to provide such proof first. Otherwise, the return request will be declined. 
Video proof is even better than photo proof because videos can prove more detailed information such as what is on or inside a package box and whether or not damage occurs during the delivery process. Video proof also makes customers feel safer about buying from sellers on Amazon.
3.8 Use a tracked delivery system
It's usually a good idea to add tracking to your order. Tracking allows you to track when and where an item was delivered. This may seem like overkill, but keep in mind that if something goes wrong with your order, Amazon will look at who provided the tracking data first.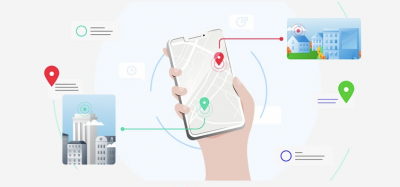 Use a tracked delivery system to make sure your customer gets what they ordered. This will also protect you from scammers who file false claims on their end, saying they never received their purchase. The last thing you want is to go back and forth with Amazon about whether or not an item was delivered.
3.9 Get insurance on packages that contain expensive items 
If you are selling an expensive item on Amazon, your customer will likely buy insurance to ensure that he/she gets a refund if their package is lost or stolen. By getting insurance for these packages, you can save yourself some headaches down the road. Another goal is to be able to prove that an item wasn't damaged before it left your home.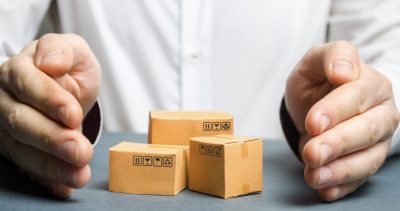 For example, UPS charges about $4 for every $100 worth of coverage. If you are selling an expensive computer ($2k), that might be worth buying if there is any chance that it will be returned if it's lost or stolen.
3.10 Use delivery service that requires a signature 
Most of us don't need to tell you that avoiding returns is essential if you want to maintain your seller rating. One way you can help ensure returns are kept to a minimum is by using delivery services that require signature confirmation on deliveries.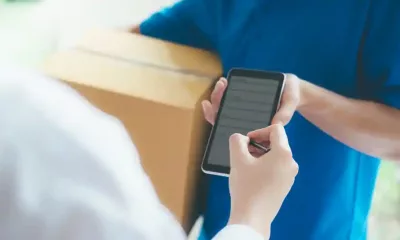 This will prevent people from claiming they never received their package and demanding a refund, which, in turn, helps protect your seller rating. Of course, these shipping providers aren't free, but it may be worth it in order to avoid all of those charges for returns.
4. Amazon A-Z return policy – Frequently Asked Questions
Below are some answers to most asked questions regarding Amazon A-Z return policy. 
4.1 Do customers have to pay the return shipping charge? 
Customers are responsible for returning shipping charges unless they received an Amazon-fulfilled item in damaged condition, or if we sent them a defective item.
4.2 Is the policy different for prime members?
All Amazon customers can take advantage of their 100% Satisfaction Guarantee, but if you're a Prime member, you're entitled to an extra 30 days of return window on items that aren't eligible for free returns. 
So yes, Prime members do get more time to think about whether they want to keep an item or not. Plus, if something is accidentally ordered twice or damaged in transit, they don't have to worry about paying out of pocket for return shipping.
4.3 Do customers need a compelling reason to return an item?
No. There is no need to provide a reason why customers are returning items.
4.4 Does Amazon limit customers' returns?
No, they do not. However, there are some items that customers can't return. 
4.5 How long is the return request review period according to Amazon's return policy?
Amazon's return policy is that they will review your request within 30 days of them receiving your package. Depending on how busy their support team is, it could take anywhere from 15 to 30 days for you to get a response back. Once they do get back to you, if they determine that your product is not eligible for a refund, you have 10 days to dispute it with Amazon.
5. Wrapping Up
Amazon A-Z Return Policy means that if the customer receives an item that isn't as described, they can return it to Amazon within 30 days for an exchange or refund. If you are selling on Amazon, you need to familiarize yourself with this policy and make sure your product meets all of its requirements. 
Otherwise, you could end up with negative feedback, low star ratings, and even losing your seller account altogether! Hopefully, with our detailed blog regarding Amazon A-Z return policy, you can have an overall understanding and apply to your circumstance.