By using Podorder, this print-on-demand software tool helps to collect all pod orders from multiple selling channels. And sellers can manage all of them at a single dashboard. Instead of login each account or store login, sellers can get all orders in one place. Then process fulfillment at ease.
On the dashboard, sellers can manage for order fulfillment:
Manage all orders and Map with fulfillment
Order Fulfillment Process: Processing, In production, Fulfilled, Complete, Pending, Refund, Cancel, Trash
1. How to Fulfill Order: 
See How to fulfillments works with Podorder:
Integrated with Fulfillment provider. Manage all fulfillment integration providers: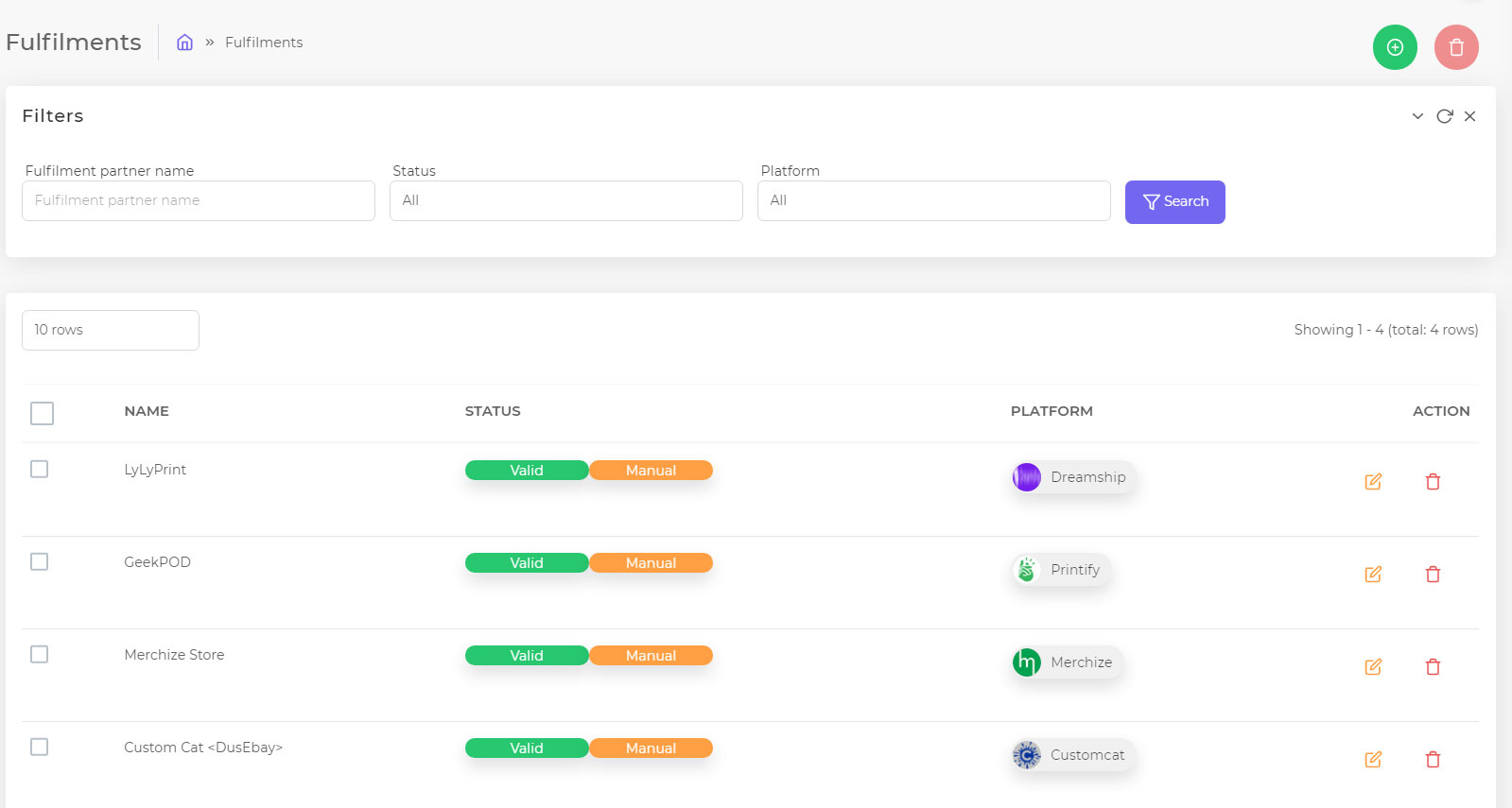 Create Product as Product Types of Fulfillment Provider
Manage Orders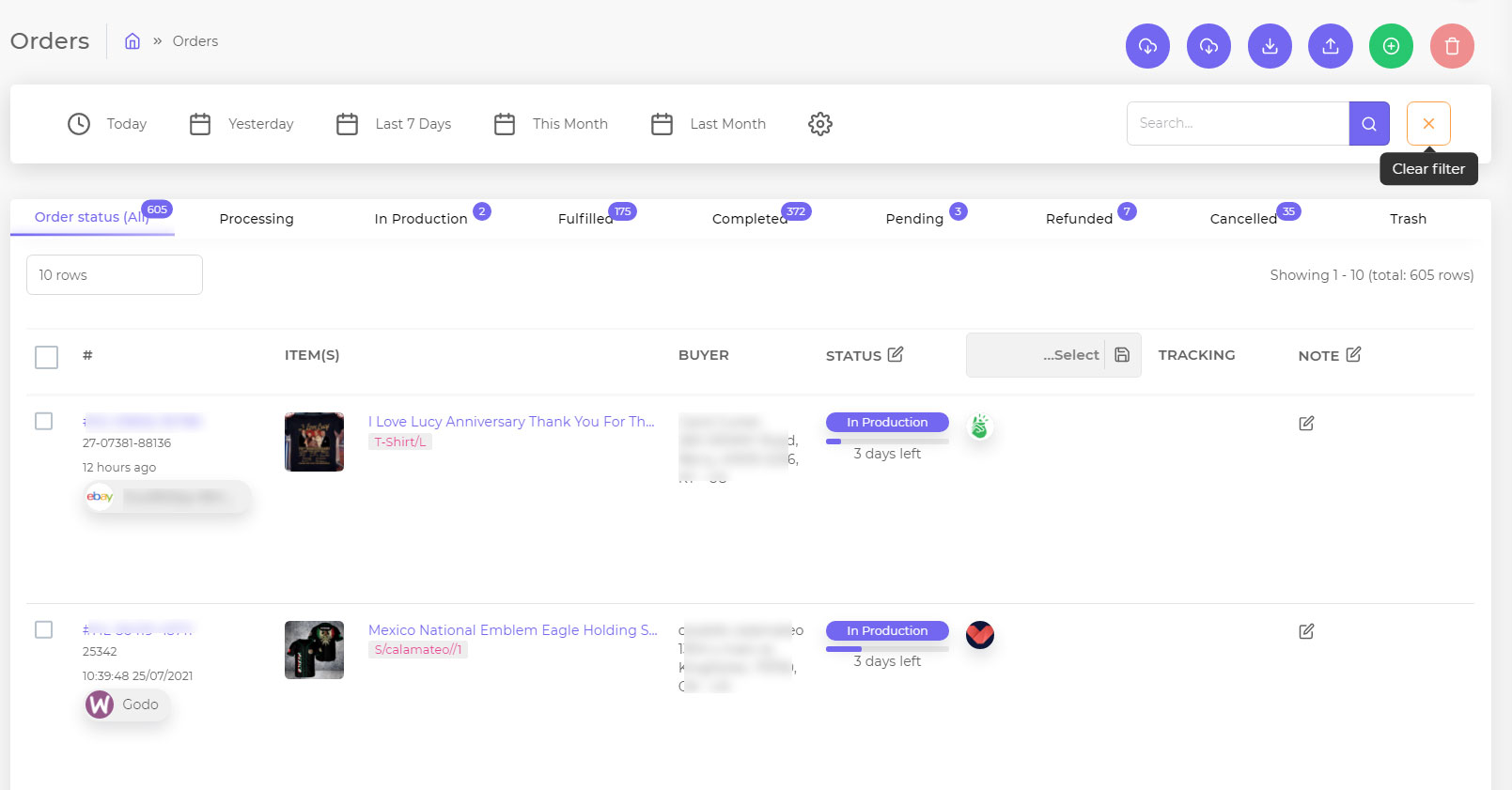 On each Order > Click on "Map" order with a fulfillment provider.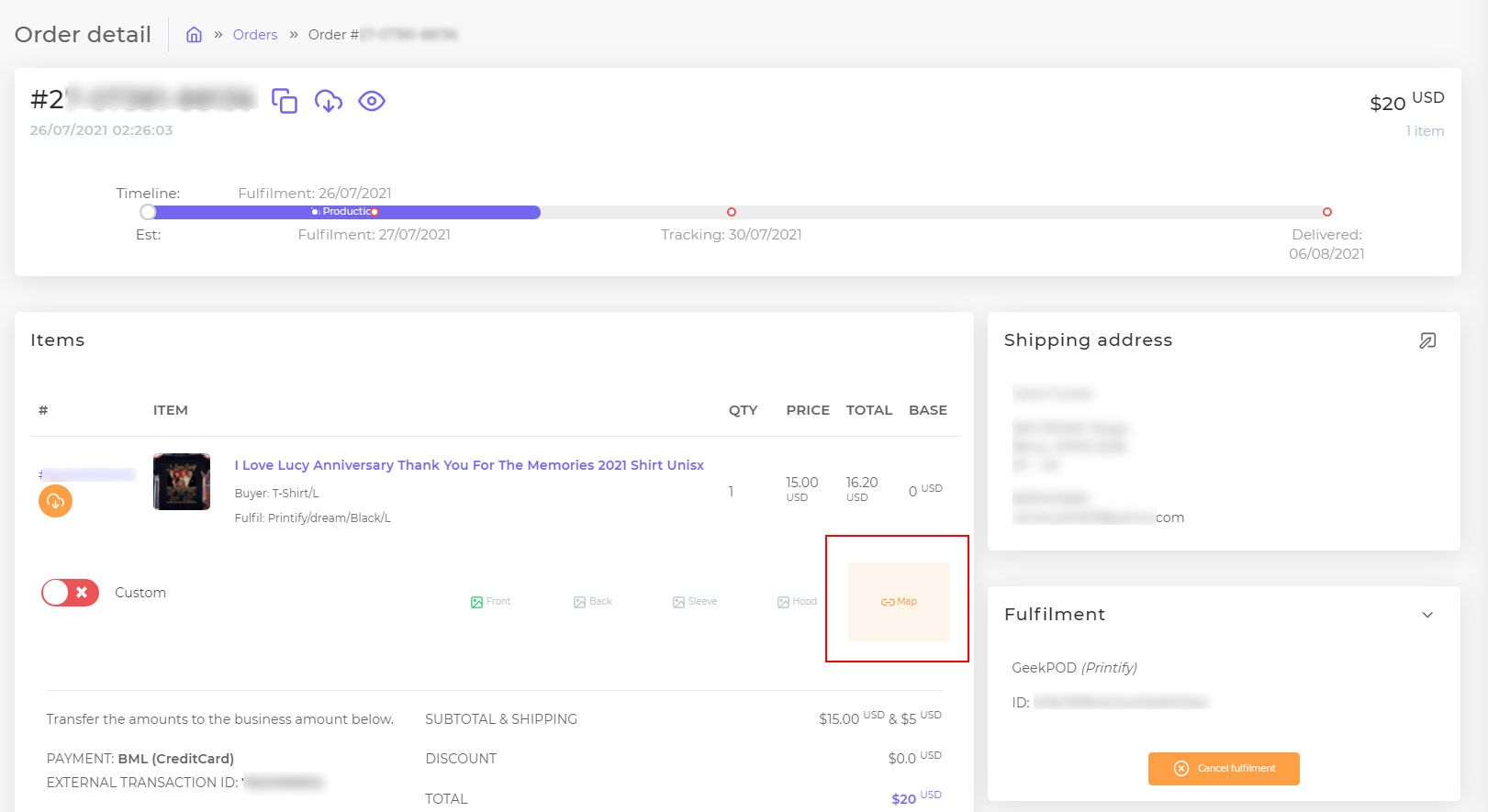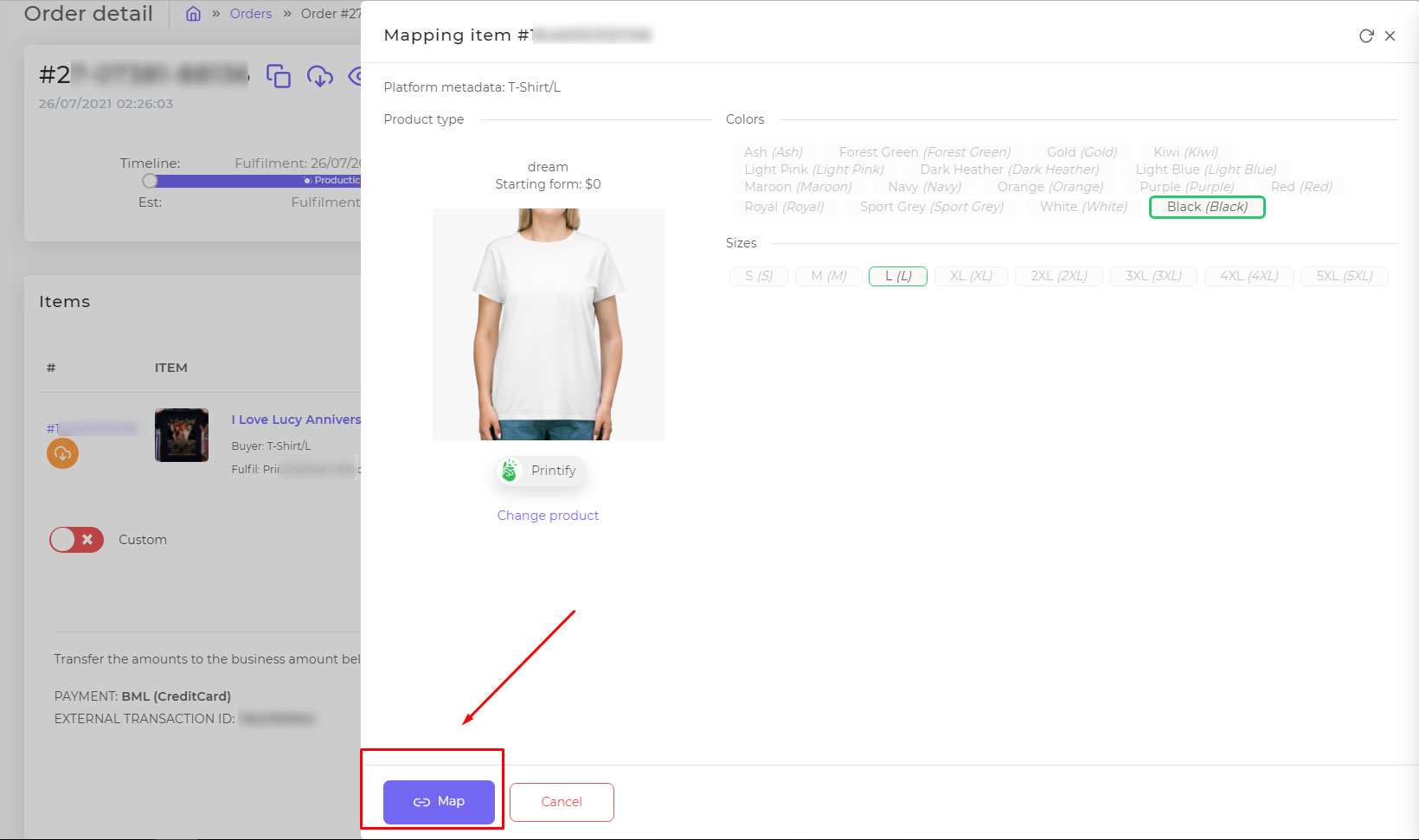 After mapping the successful order with the fulfillment provider, the order status will automatically change to processing.
Order fulfillment Status:
Processing
In production
Fulfilled
Tracking
Order Fulfillment Timeline:
Copy order ID number
Sync order data
Manage order timeline

Change Fulfillment for Order: 
Sellers can change fulfillment providers as they want if the product is not in production. They can change between fulfillment providers with the same products type.
Cancel Fulfillment:
Cancel on Fulfillment Provider system
Login your account on fulfillment website provider > Cancel Fulfillment
Cancel Fulfillment Order on Podorder System
Click Edit order > Fulfillment > Click "Cancel Fulfillment" to cancel fulfillment.
After canceling fulfillment, the order status will be changed automatically to order status. Then mapping again with other fulfillment.