Nowadays, it can be tough to keep up with the constantly changing world of eCommerce and print on demand trends. Even more so when you're busy running your own business. In addition, it can be difficult to know which print on demand tools will be useful in the next few years, and which ones are simply the flavor of the month, that will fade into obscurity as technology progresses.
To help you with that, we've put together this list of some of the most useful print on demand tools that you can use as an online merchant in 2022.
Why do you need print on demand tools? 
As e-commerce grows in popularity, entrepreneurs are selling more products and services online. There are many reasons to use print on demand tools, including save time, bring a better selling experience as well as peace of mind.
For example, if you're an online merchant who sells T-shirts or other clothing items, you probably want to offer your customers different colors and sizes. With print on demand tools, you can easily make changes to inventory in a snap.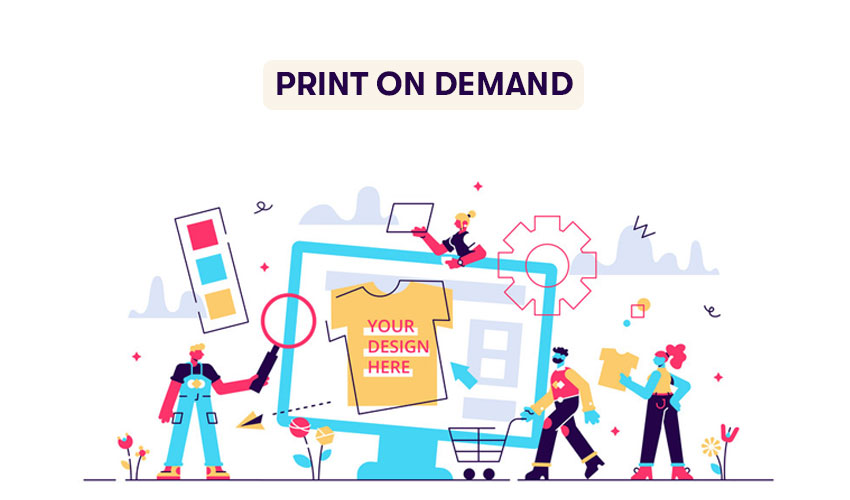 Your inventory management system automatically adjusts when a customer orders an item that is out of stock. You will still have all of your sales records in place even if a product isn't available at one time.
Some print on demand tools also helps simplify ordering by including templates for design programs like Photoshop and Illustrator. These programs work with most printers and allow you to use templates for website images as well as for advertising designs such as business cards or fliers.
Below are some of the best print on demand tools available today.
Print on demand Design tools 
1. Canva – free print on demand design tool
Canva is a free, online graphic design app that makes it easy to create banners, social media posts, and more. Simply type in the information and Canva will format it for you. It's much easier than using complicated design software like Photoshop or Adobe Illustrator.
Don't have any graphics or photos? No problem. Canva has tons of stock images you can use in your designs. While Canva has plenty of pre-designed templates that are ready to be used, it also offers a graphic template builder that allows users to build their own professional-looking designs from scratch.
2. Fotor – Pod design tool
Fotor is a free photo editor that lets you do professional-looking image editing on your computer. The tool includes an impressive number of features for cropping, color and tone adjustments, effects, overlays, frames, and more.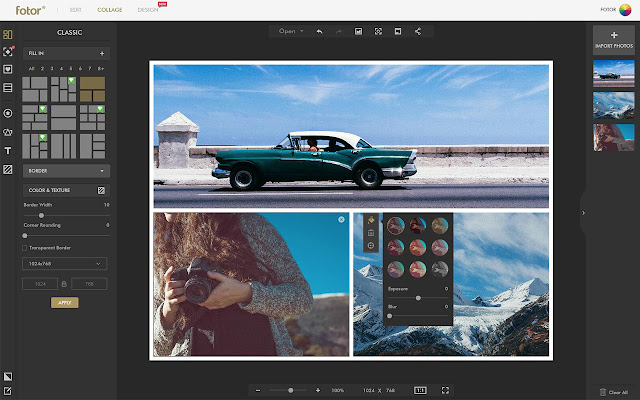 Fotor claims it offers access to more than 1 million free designs. Its intuitive interface also makes it a good option for those who are comfortable with design tools in general and want to try something new. Pricing varies according to how many images you're looking at working with: an individual plan starts at $5 per month while a group plan costs $10 per month.
3. Affinity Designer 
When it comes to design, Adobe Photoshop reigns supreme. As part of Adobe's Creative Cloud, Affinity Designer has powerful image editing tools that let you create logos and signs. You can also use it to edit photos with advanced correction features. The program is easy to learn, even for non-designers. It also offers a suite of more complicated tools for those who are more experienced.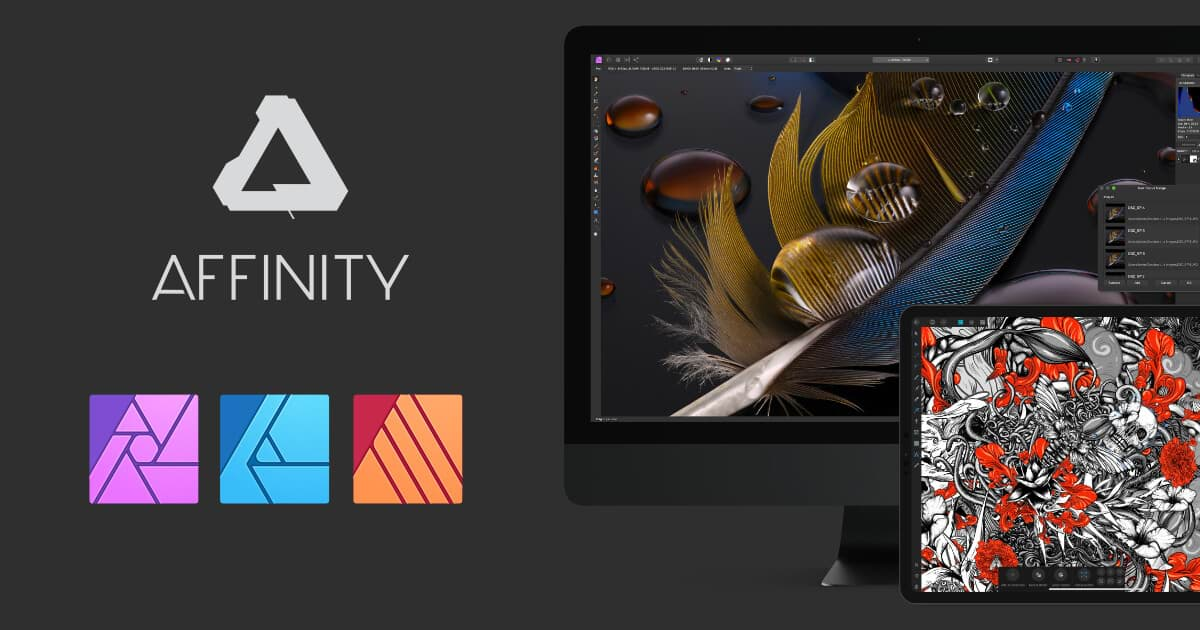 It costs $50 per month, but there's a free version that's limited to 800×600 resolution images and only lets you save in PNG format. What makes Affinity Designer great is that it's available as both a desktop and mobile app, so you can design on one device and then move over without losing any quality.
Print on demand Marketing tools 
4. MailChimp
MailChimp is a leading e-mail marketing platform for e-commerce businesses. It's easy to use, integrates with many systems, and has solid reporting. However, what really sets MailChimp apart is its superior technical support and generous free plan. Even if you have a small business that doesn't send a thousand emails per month, you can get started with MailChimp.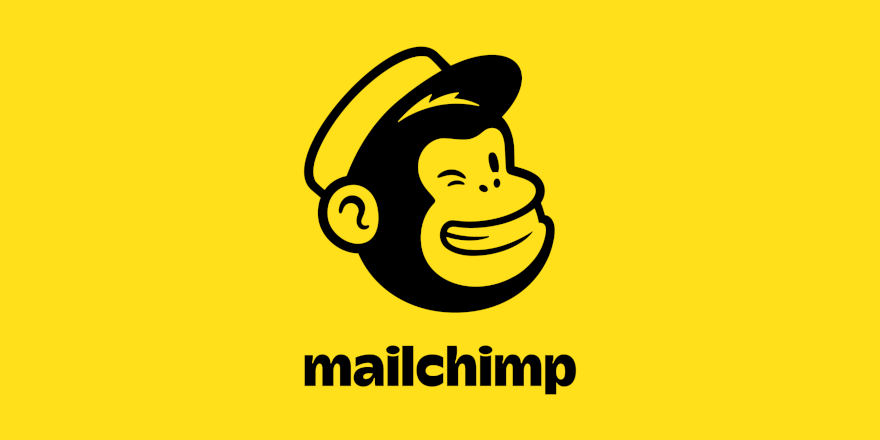 Another thing that makes MailChimp shines is: it helps you understand what your subscribers like and take action based on their responses. You can segment out lists based on different interests, track open rates and read rates, A/B test subject lines, and content. All in a clean interface that makes it easy to do all of these things without getting overwhelmed.
5. Buffer 
Buffer is a great tool for scheduling content on social media at optimal times throughout your day to maximize traffic. You can use Buffer to plan your overall content calendar by curating all of your posts in one place and schedule them as needed. You can also create separate lists for different types of content, such as status updates or tweets with images or links, which can be useful if you're managing multiple teams.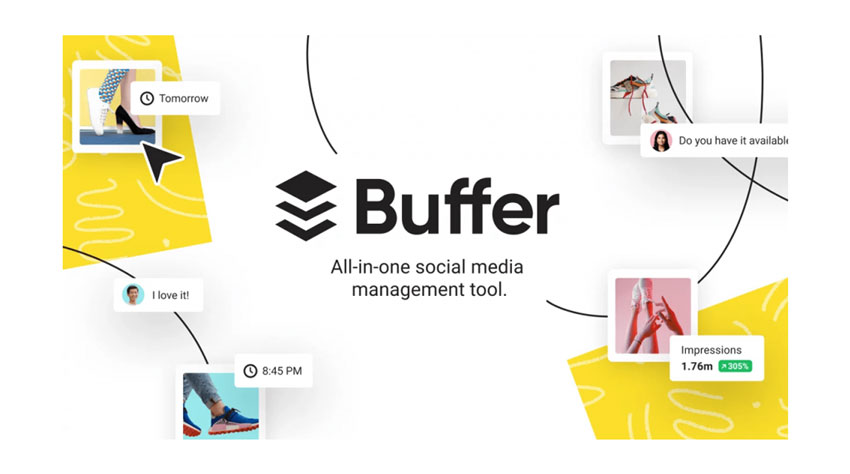 Buffer supports Facebook, Twitter, Linked In, and Google+. It's simple enough for anyone to use, but robust enough that serious e-commerce businesses will find value in using it.
6. SEMrush – Research Keyword Tool for Print on demand
SEMrush is one of those tools that can help you optimize your business. It's a powerful keyword research tool that comes with advanced features like paid search database, organic keywords, competitor analysis, and position tracking tool.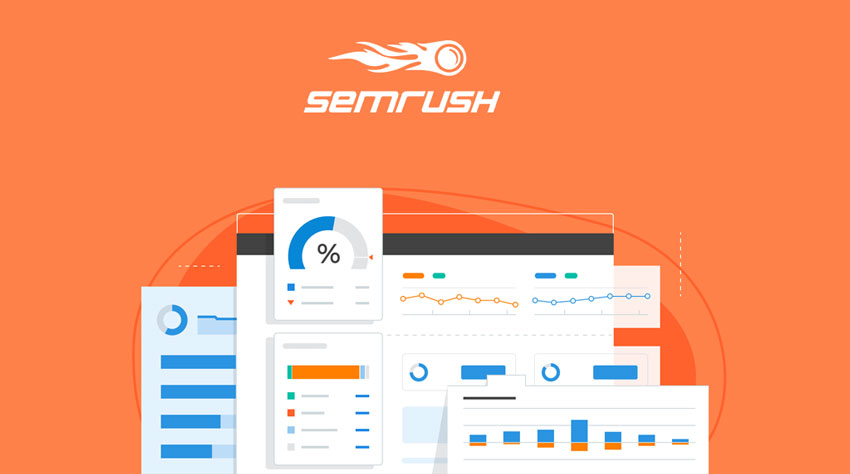 Moreover, it also has mobile apps for tracking keywords across various industries easily. You can sign up for SEMrush using an email address or social media account for free. However, there are plans available ranging from $69/month to $350/month as per their pricing table.
Print on demand Conversion Optimization tools 
7. Brilliance 
Brilliance is an A/B testing and conversion optimization tool. It allows you to test your website against different ideas, easily tweak and optimize your sales funnels. There are also tools for multivariate tests, heatmaps, as well as split URL testing among other things. Essentially Brilliance helps you get much more granular with how you're growing sales on your website.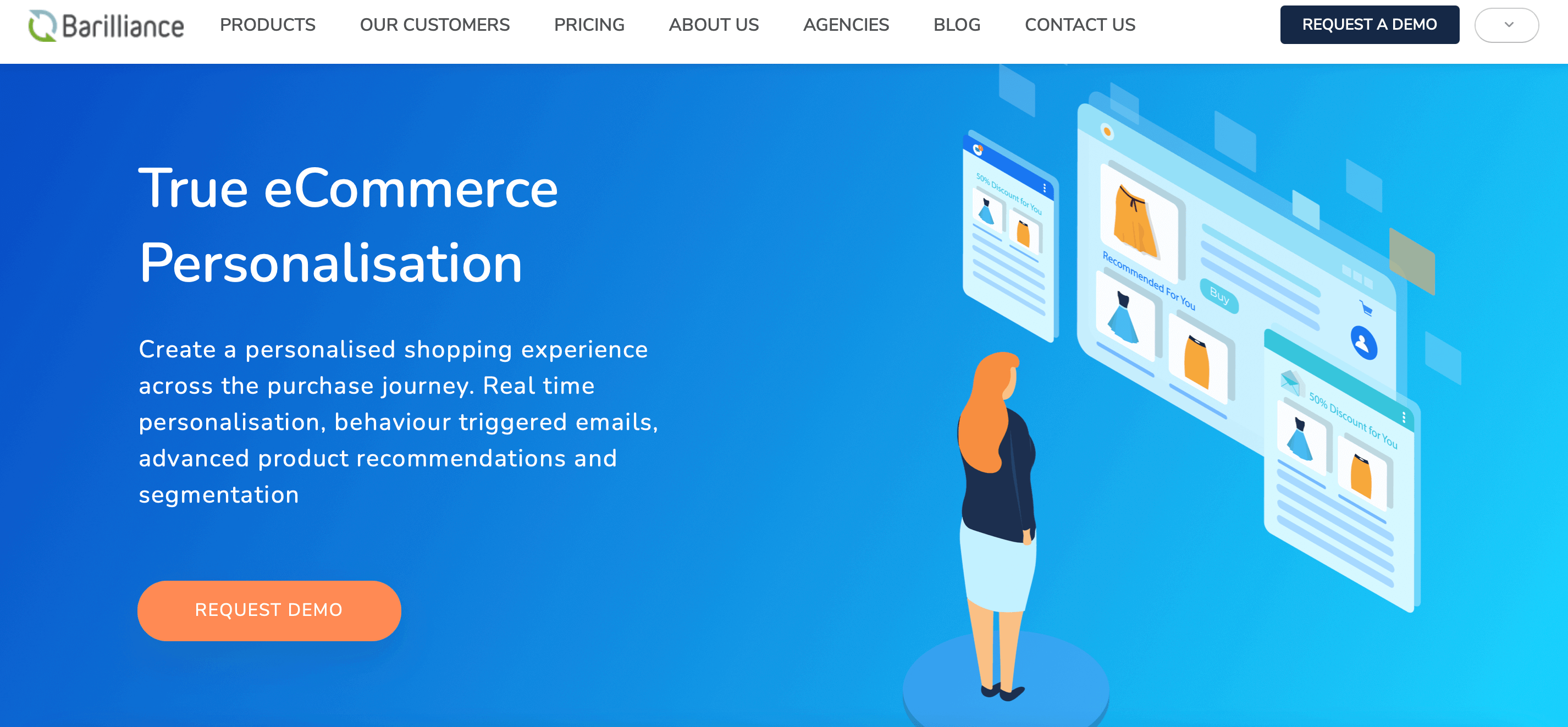 By being integrated into popular shopping cart systems such as Magento, Shopify, etc., Brilliance streamlines user testing and data collection to get meaningful results for each individual site. Furthermore, its automation process allows marketers who need to run different tests simultaneously can be able to work on other aspects.
8. Attraqt – Optimization Print on-demand tool
Attraqt is a suite of conversion optimization tools that work in conjunction with an online store and can help increase conversion rates. It uses many tactics to improve your sales, including removing what it deems as unnecessary content from your site (anything not adding value), placing related products together on pages, and providing product recommendations based on items visitors have browsed or purchased.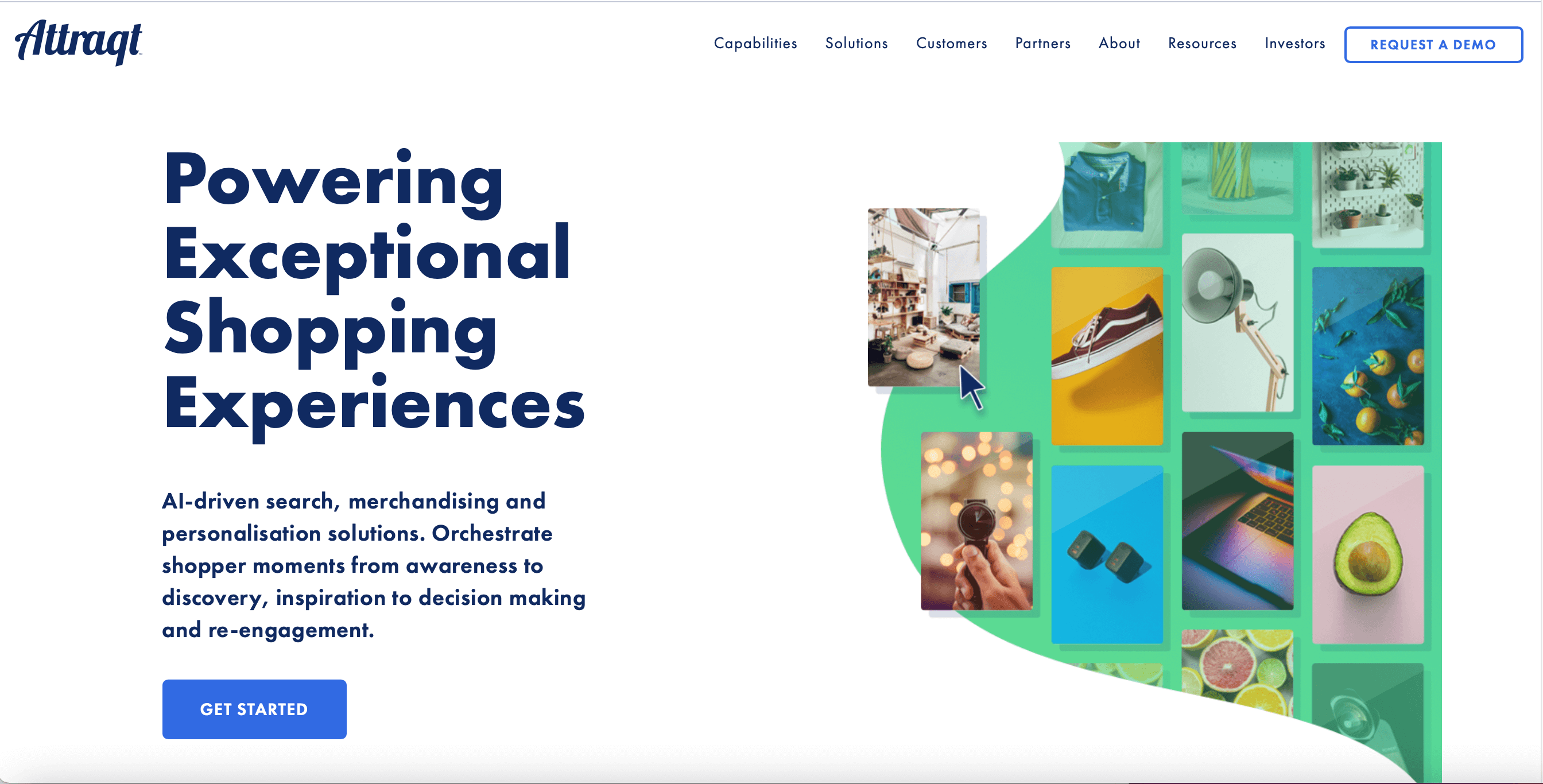 The tool also helps you run more A/B tests for more conversions. With one click, you can easily create variations of your design (with different fonts, colors, etc.) and compare results. Pricing starts at $99 per month for up to 5K visitors per month.
9. GeoFli 
GeoFli is a conversion optimization tool that helps sellers increase online conversions by optimizing images for Print on Demand. It offers several optimization techniques, such as auto-reduction and auto-cropping, global image replacement across product categories, design templates that can be applied to each image in a series of products, and editing tools for modifying specific portions of an image.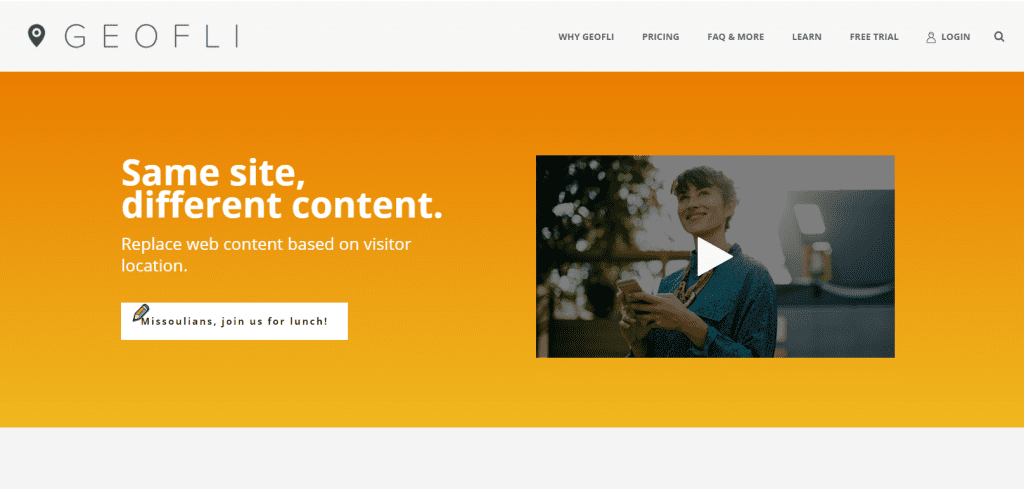 With support for 6 different languages (English, Chinese, French, German, Italian, and Spanish), GeoFli is a powerful solution for anyone selling products online. Prices start at $18 per month and there's a free trial option available.
POD Shipping & Fulfillment tools 
10. Printful
Printful is one of the most helpful print on demand tools. It is a print on demand and dropshipping platform designed to help businesses and entrepreneurs create an online store with no upfront costs or long-term commitments. Since starting in 2011, they've shipped more than 500 million products for more than 80,000 customers.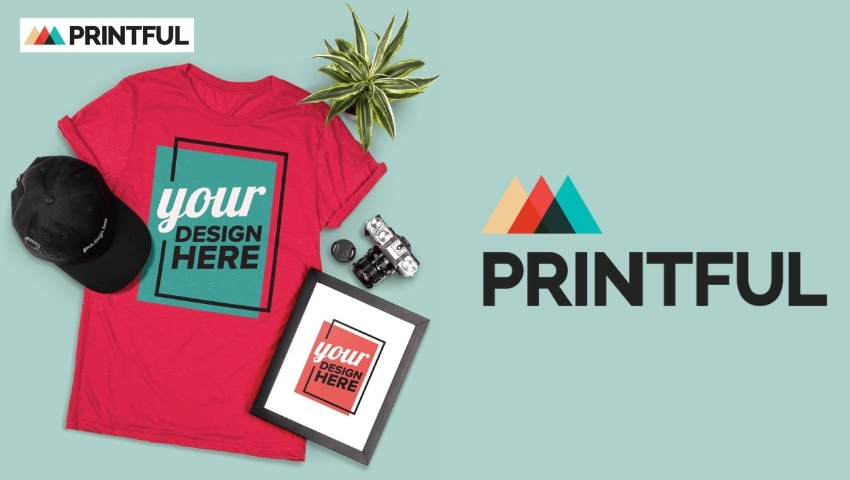 Best of all? They don't take a cut of sales and don't require ongoing inventory management or listing fees. Customers can create custom products with just a few clicks using templates, photographs, or stock designs provided by Printful.
11. Printify
Printify is a print on demand fulfillment company. They provide online merchants with all of their POD needs, from printing and delivering to handling customer support. Printify integrates directly with Shopify and serves as a visual representation of your products in action.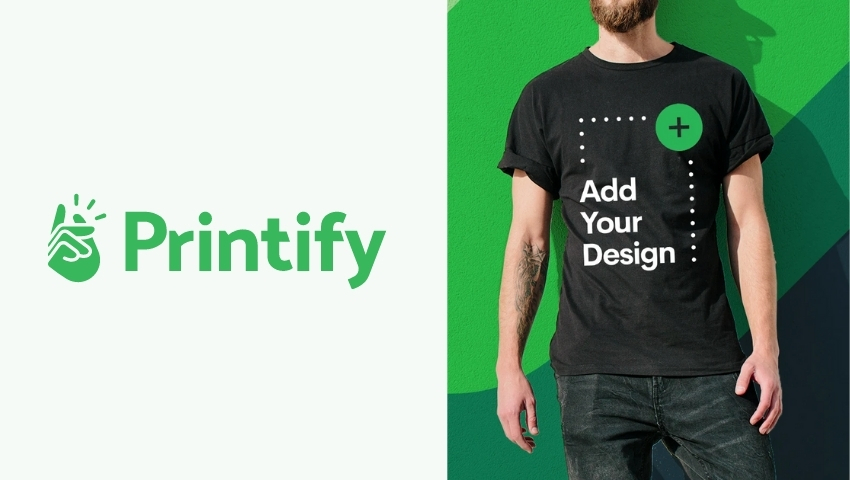 Printify is available in two versions: free and pro. While both versions are easy to use, with Printify pro you'll gain access to advanced features like shipping integration, design customization tools, coupon codes, and more.
Keep up with trends in 3D printing by using Printify's Add-on Store feature. It gives you access to an expanding variety of plugins designed for customizing and extending your POD services.
12. CustomCat 
CustomCat is a powerful and easy-to-use print on demand software system for online merchants. It can manage, grow and even help you sell anything from your site. Customers simply browse through hundreds of products on your website to find what they want. They then place their order with CustomCat which handles everything else including design and printing.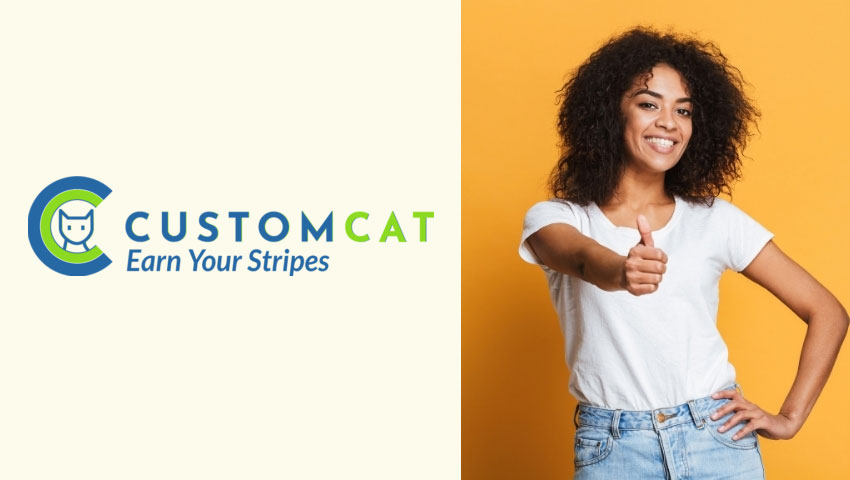 There are two pricing plans of CustomCat, Basic and Pro, which costs $0 and $29 respectively. When it comes to bigger orders, their pricing plan changes slightly but significantly: they charge $500 flat for any product order with a minimum volume of 100 pieces or more.
Print on demand Customer Helpdesk tools 
13. Podorders 
Podorder is an online customer helpdesk tool that assists in keeping a record of all customer correspondence, complaints, and queries. It integrates with many major e-commerce platforms to enable seamless customer service management for online businesses.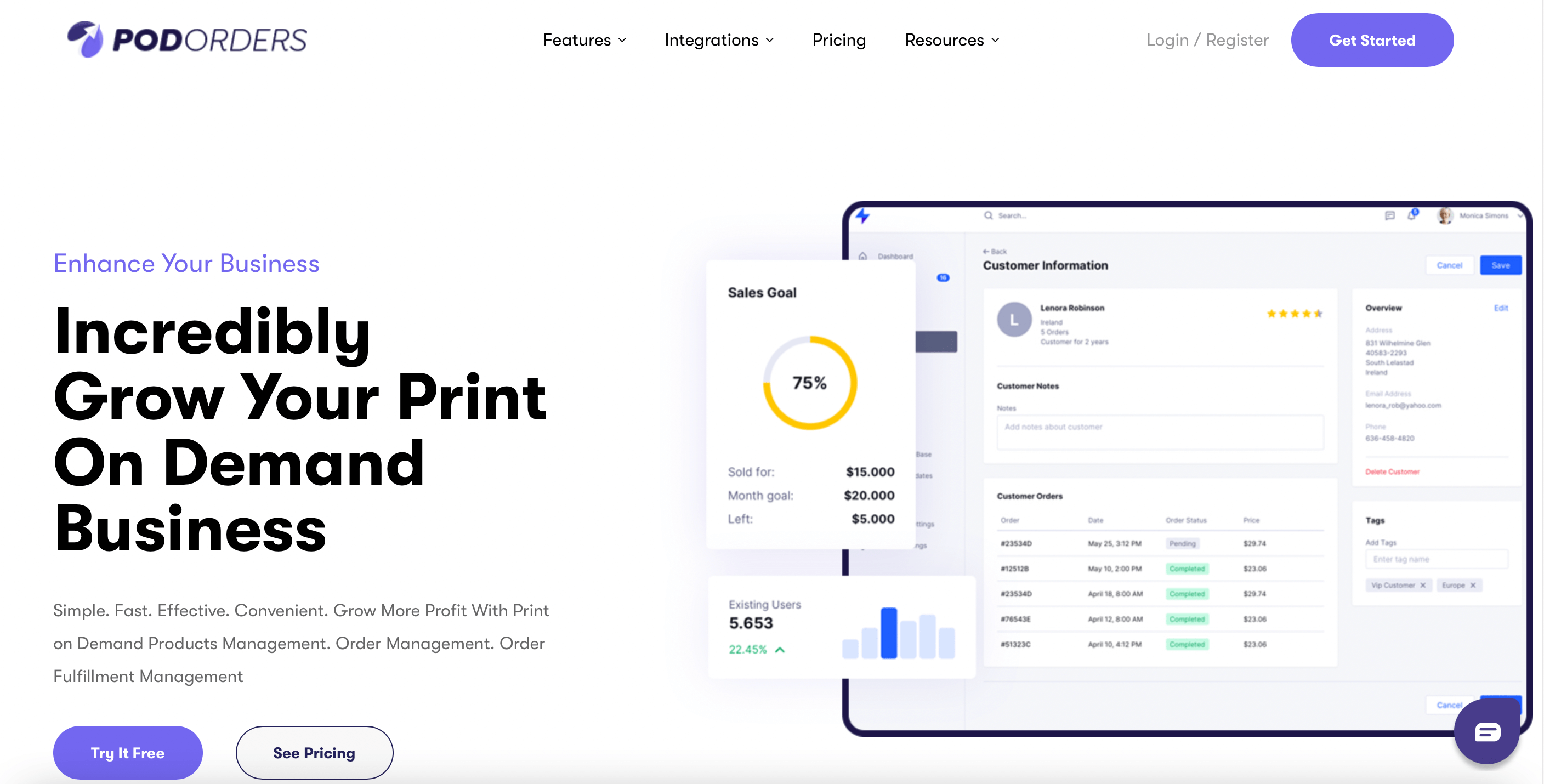 The tool also sends out automated emails and reminders for recurring tasks. All interactions are recorded with date, time, and complete contact details making it easy to recall past conversations. It helps businesses save time on administrative work, which means more time to focus on revenue-generating activities.
Podorders is free to use for up to five agents, which makes it ideal for smaller businesses. It offers a pricing plan for higher-traffic sites from $15 per month or $150 per year (paid annually).
14. Zendesk
With Zendesk, you get an all-in-one customer helpdesk that tracks every interaction you have with customers and potential customers online, whether it be through live chat sessions, email messages, or social media mentions. It helps you streamline your support efforts to ensure consistent communication across different platforms.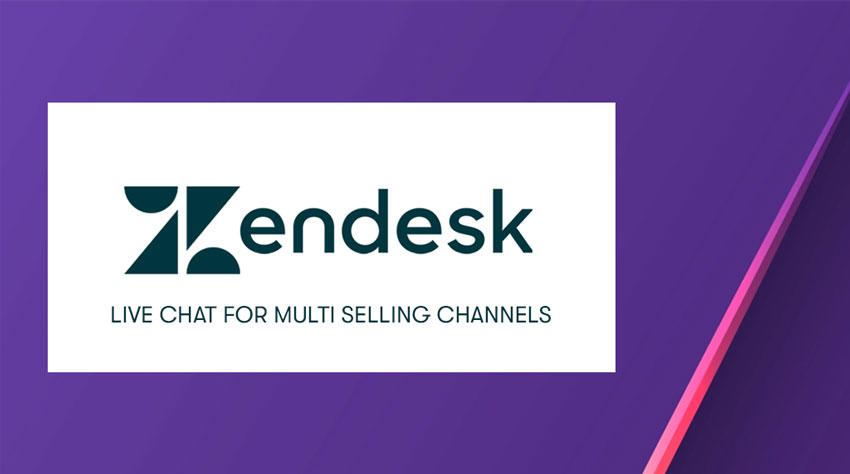 Featuring AI-driven answers to frequently asked questions, Zendesk's service can help reduce your workload. It tracks how customers are engaging with your brand so you can see what's working and what isn't. Ultimately, that means being able to provide better customer service.
Multi-channel Management tool for Print on Demand
15. Podorder
Manage Print on Demand Products on multi selling channels
Podorder is a multi-channel management solution that offers everything you need to run your print on demand business. It is one of the most important print on demand tools. Podorder facilitates orders, streamlines product management, and allows you to offer more products than ever before. Choose from multiple designs, sizes, and color options for each product.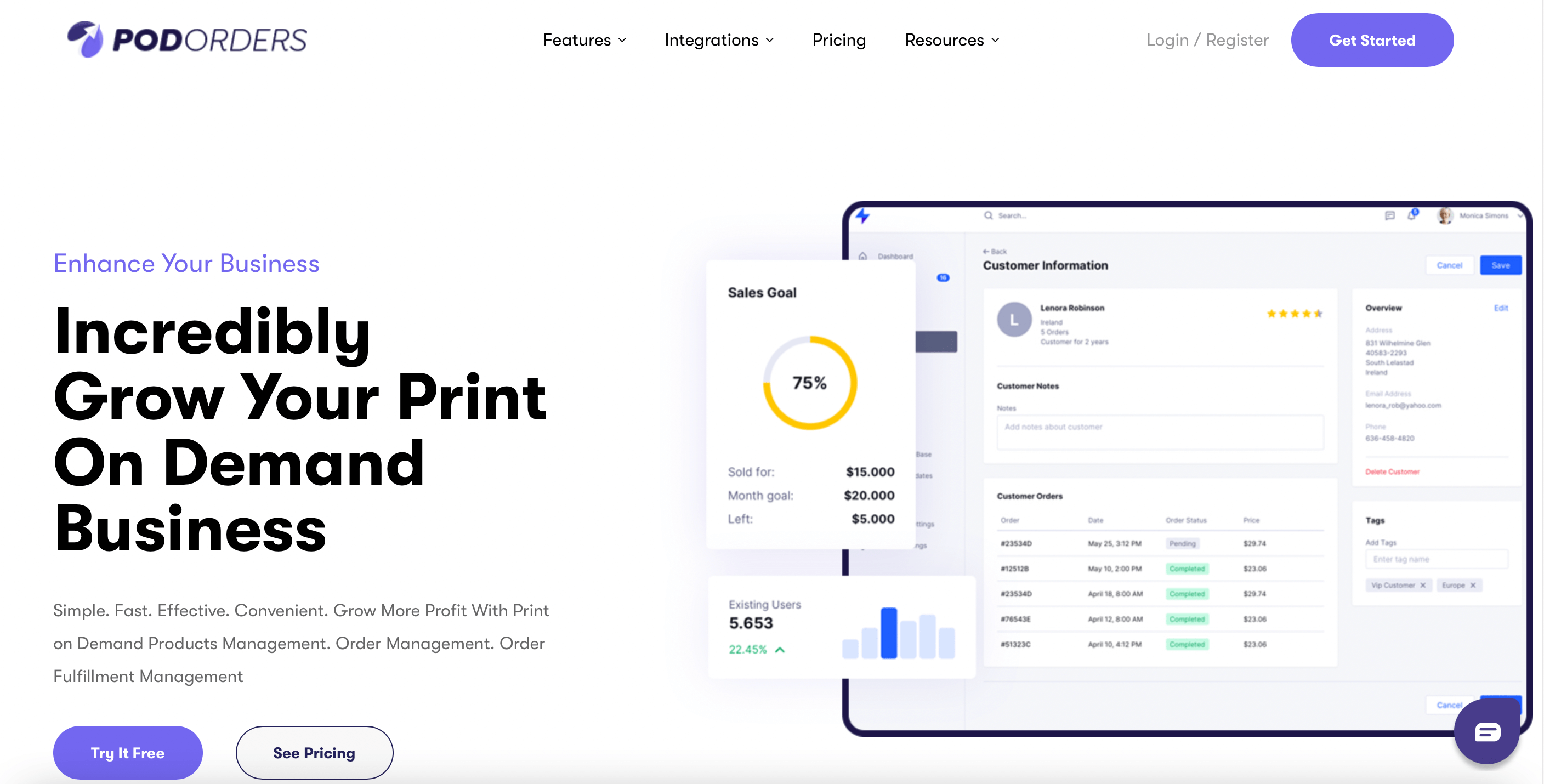 With Podorder's online store builder, your products will always be represented in a beautiful way and customers can shop across all of your selling channels with one order form. Podorder also makes it easy to track product quality so you can stay compliant at all times. The automated platform ensures that every product is tracked from beginning to end, ensuring that no mistakes are made along the way.
Manage all Print on Demand Orders On Multi Selling Channels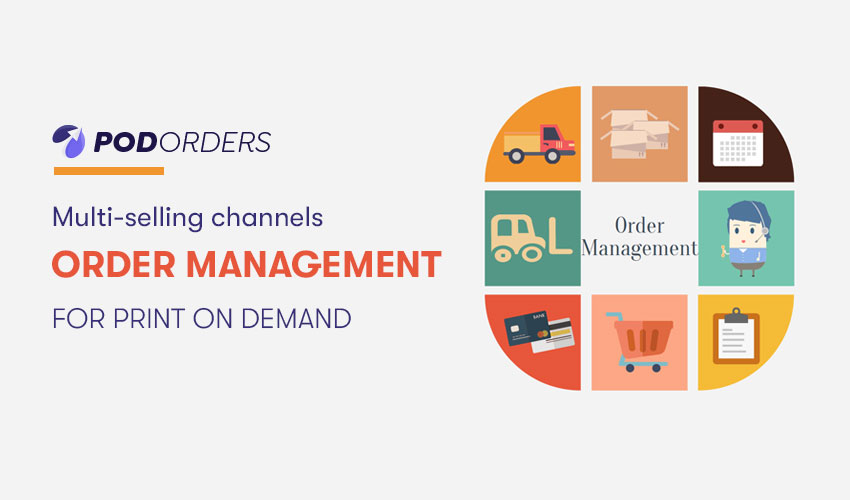 With great integration with multiple selling channels such as eBay, Amazon, Shopify, …All orders from channels are synced automatically and manage at Podorder hub. No need to log in to each store and collect orders. The print-on-demand software tool allows managing all orders at one place on the dashboard. So it helps to save tons of time and increase more productive in your print on demand business.
Manage all Print on demand Orders fulfillment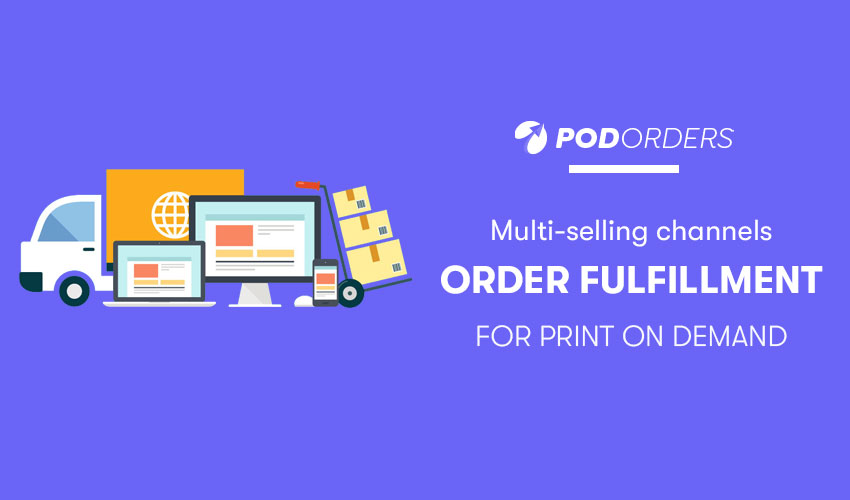 At Podorder seller hub, the seller can map their order with multiple available fulfillment providers with the best competitive cost. Moreover, the pod system is easy to change order fulfillment effortlessly. On the hub, sellers can track whole order process fulfillment: orders, processing, in production, fulfilled, complete, trash, or refund.
Tracking Orders and Support on multiple selling channels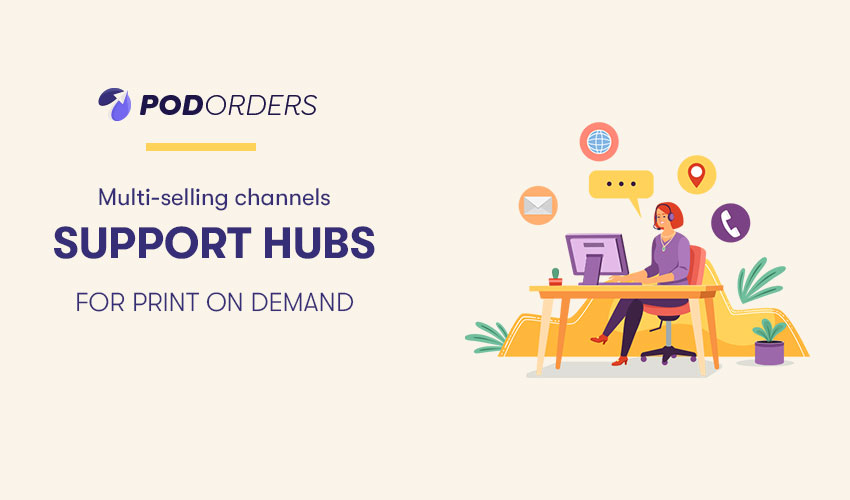 As soon as orders are fulfilled and have a tracking id, this print on demand software gets the tracking id at the hub and sends it to the buyer. Podorder also is a great helpdesk hub for print on demand. Customer messages and store notifications are collected on the support hub. Seller can send their reply and check their store in no time.
Final thoughts  
Every day, online merchants are using Print On Demand tools to help them manage their business. Print on demand tools can offer great value, but there are so many options available that it can be hard to figure out which one will be the best fit.
Hopefully, after reading this blog, you have gained some information about the most popular print on demand tools, what they do, and how they work with other eCommerce solutions to provide even more value for your business!