After spending a lot of effort to create an eCommerce store, the next step you need to consider is to do research and come up with the right marketing strategies to create the first orders and reach more potential customers.
Creating your first online order may not be a challenge, but to expand your online business, a few orders are not enough and you need to make more profits. This article will give you a few tips to start making first 1000 sales.
1. The Investment Needed To Start An eCommerce Store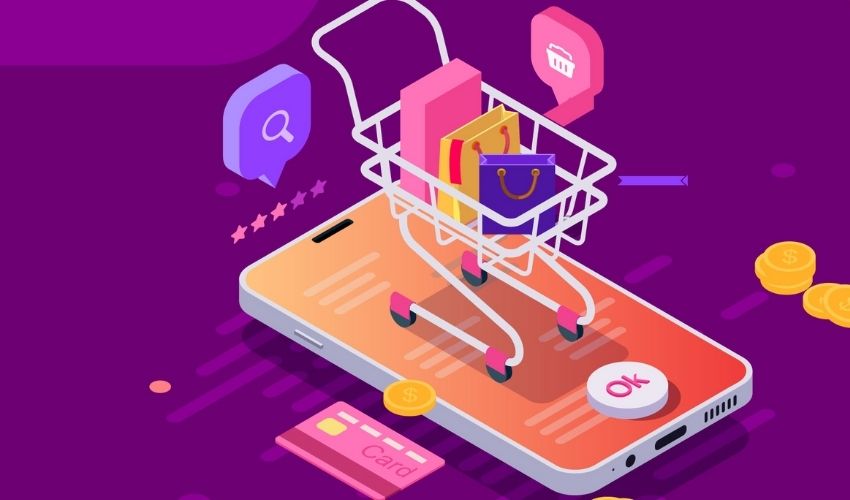 For any business, starting an online store is essential, it requires an investment of time and money. The majority of online stores take 4-6 days to plan, and launch, however. In fact, that time frame depends on various factors, for example, your store needs to spend more time choosing its niche, and more.
So it's time to:
Choose a niche
Select eCommerce channels
Add your product listings
Configure payment, shipping, and tax settings
Launch your eCommerce store
Make your first sale
2. Reasons Why You Can't Increase Ecommerce Sales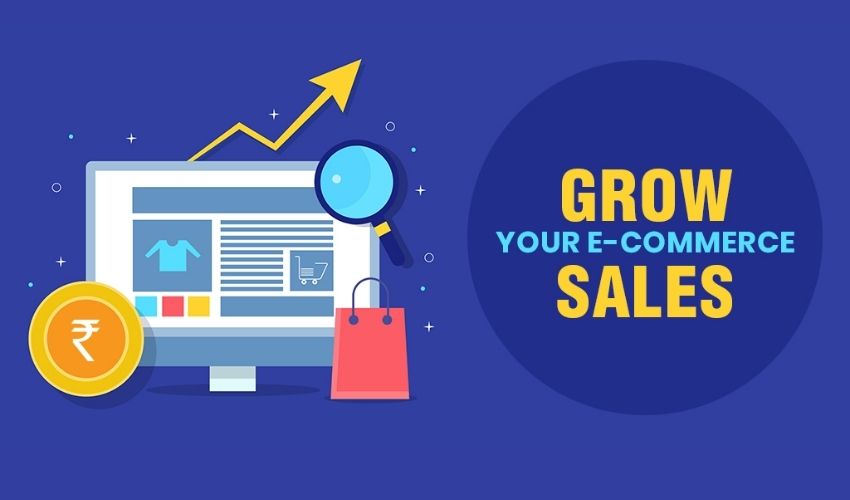 2.1 Targeting The Wrong Customers
The wrong customer targeting is one of the most common reasons why your store isn't generating sales and fails in its plan to start making first 1000 sales. Besides knowing how to market a product, setting marketing goals is also very important. Each store has its own target customers.
It is very difficult for a seller to sell a luxury dress to a low-income buyer. It can be said that targeting the wrong customers leads to waste money and stay away from your potential customers to make sales.
2.2 Customers Don't Trust Your Website
The fact is that no one riskily buys products from an unreliable store, the percentage of wasting a large amount of money in exchange for a poor quality product is high. So in order to earn any profit, especially for the goal of making first 1000 sales, the key plan is to build trust.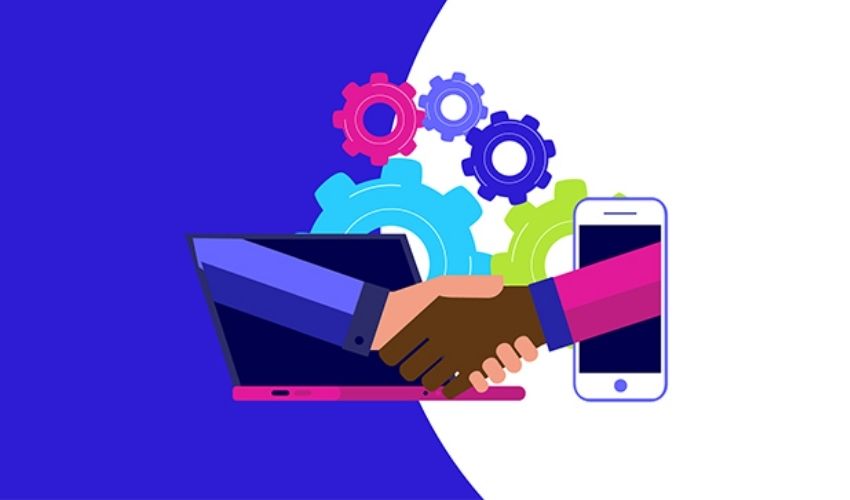 Consider the following:
Create social proof: Give your customers the best service that you can. If their shopping experience is great, they easily leave positive feedback. That is how social proof is born. They even can give you a shout-out to their social media and introduce your brand to their friends.
Respond to customer queries quickly: Ensure that you solve customer queries as soon as you can. This will show how responsible you are and reduce negative feedback against your online store.
Affordable price: You can set the price of your product higher than other stores, but make sure it matches the quality of the product and service so that customers feel comfortable spending a bit more money. However, the price needs to be suitable, price padding is a serious mistake in online business.
2.3 Set Up Sales Channels The Wrong Way.
Another reason that could be preventing your eCommerce store from making first 1000 sales is that you haven't set up the sales funnel properly. That makes it impossible for most potential customers to find the product they are looking for in your channel.
This is the process a typical online customer goes through:
Advertising product visitor/product search
Search the product on the site and then check the price (they will probably continue to compare prices between stores)
Find their product and make an order
And if visitors have to stop at the second step because they don't find the product on the page, they will immediately leave your store or move on to another website. That will result in more bounce rates and a drop in rankings.
3. Tips To Start Making First 1000 Sales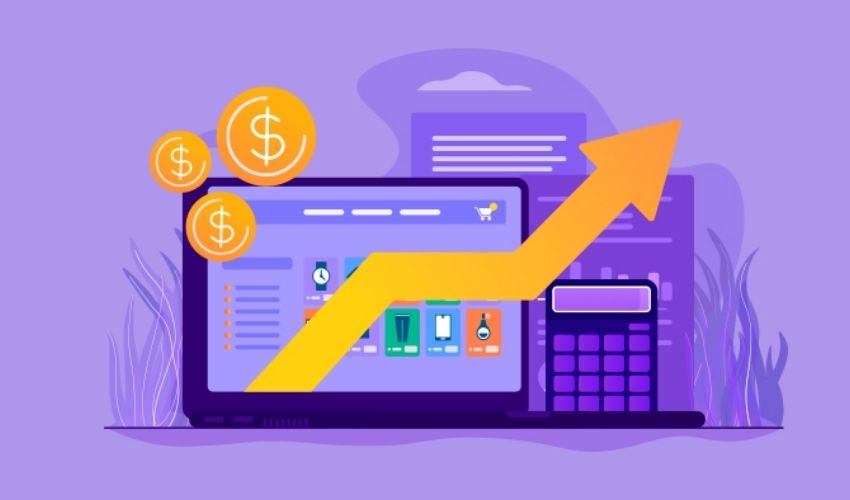 3.1 Keep Adding Product
Adding products is crucial. Your eCommerce store cannot compete with others if it only offers 1-2 products. That will narrow down store visibility and customer selection. There are many cases where customers are attracted and buy products that are not available in their plan. Surely many people are still thinking about how adding products affect the plan of making first 1000 sales.
So here are 2 key reasons why you need to consider.
Having more products in your store means you have the opportunity to reach a wider audience and buying market.
Market expansion is important to help you quickly achieve your goal of creating A. It can help you master your existing market and expand your business to a new customer base.
3.2 Find More Niches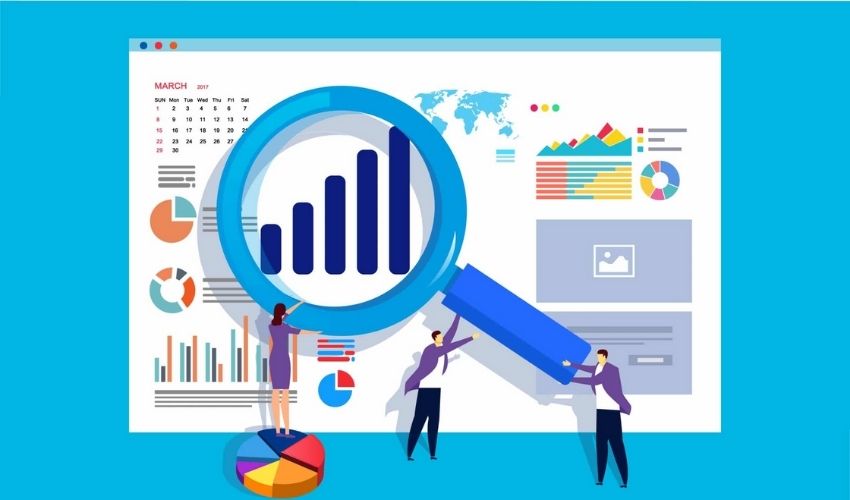 Anyone can create an online store, but not everyone can make strategies to sell them. Finding a niche is extremely important for businesses. Not only create a steady stream of profits but also create a loyal audience. Clearly, a solid niche helps ensure that a specific group of customers will want to buy from your business, rather than going to a competitor.
If you are planning on making first 1000 sales, you should do research to figure out What Your Competition Lacks and what Your Customers Expect. Besides creating unique products, there are many other factors that help you become unique. Remember, a unique product will reduce competition, not create a monopoly.
One of the other important factors is to create a market with features that address the tough spots of the segment you are in. Unique is not in the features but in how they solve real problems better than your competitors. Think about what problems customers or users face and how you can best address those needs, better than your competition poses, at least.
Research potential customers
Each store will provide products and services suitable for each different customer. Targeting the right audience and implementing marketing strategies helps the store reach potential customers and generate stable revenue. However, potential customers do not appear by accident.
To actualize the goal of making first 1000 sales, it is essential to put effort into researching the potential customers and come up with appropriate marketing strategies.
3.3 Offer Free Delivery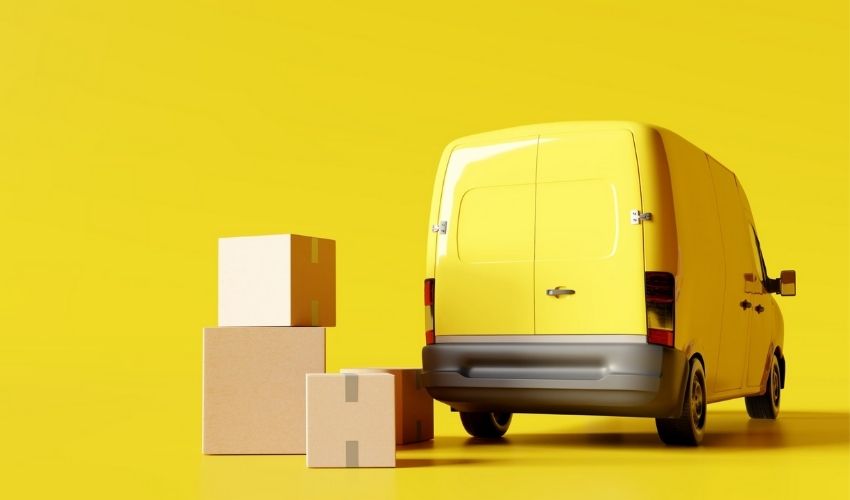 E-commerce allows them to find and buy exactly what they are looking for in just a few clicks. Therefore, the majority of consumers prefer to shop online. However, they often tend not to expect to pay for shipping – not even a little bit. Offering fast and free shipping or minimal shipping is a big plus for your store and increases the ability to complete the "making first 1000 sales" plan
3.4 Optimize SEO For Listing
When it comes to making first 1000 sales for the new stores, optimize is a must action. Most eCommerce businesses reach new ideal buyers through search engines. Therefore, product visibility is especially important. As an online business, you'll want to optimize your listings for specific keywords that best match searcher intent and relevance.
You should also focus on the following sections of your product listing: title, description, image, and more. It also makes sense to use tools at this point if you are not able to do it yourself. For example, if you are selling products on eBay, using the eBay listing tool will help you:
Keep Tracking: This feature helps you to prevent losses and track important metrics and also orders.
Analyzing Sale Report: Sales analytics as a key unlocks commerce-relevant insights increases sales and profits and improves brand awareness. The sales analysis report helps sellers determine the actual sales of the store during a certain period of time. From there, it helps us to come up with new strategies to improve.
3.5 Selling On Multi-channel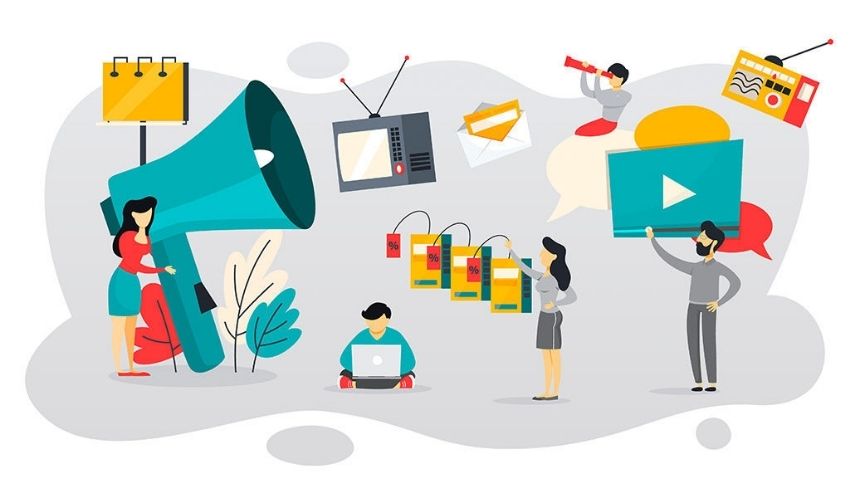 Benefits of multi-channel selling
Reach more potential customers: Selling on multiple channels helps eCommerce businesses market their products through multiple channels and reach more ideal customers. This solution helps you expand your business without opening more stores. Entering multiple trading markets at once has never been so easy.
Better grasp market demand: When entering a new market, not to mention how much business efficiency increases. But make sure that you will get a better grasp of market demand. When it comes to understanding the market needs, you can build an effective business strategy to expand the potential customer list and start making first 1000 sales.
Increase reputation and profits: With a multi-channel sales system, businesses can take better care of their customers. A good shopping experience can turn potential customers into actual customers and even loyal customers. Customer loyalty can become the best advertisement or introduction to new quality buyers.
3.6 Improve Marketing Strategy
1. Use Coupon&Promotions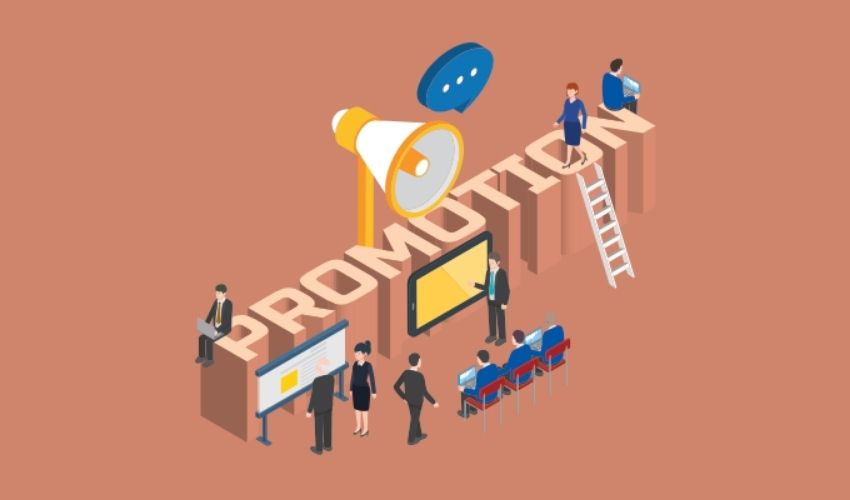 Whether it is a traditional business or an online business, promotions play a very important role in attracting customers and making first 1000 sales. Not only helping to increase sales, but promotions also help increase brand awareness and promote customer satisfaction.
At first, you may think promotion is not beneficial because it only reduces the profit of your online store. However, in reality, both your business and your customers benefit from these programs:
Provide benefit for both business and buyers: As long as you don't offer endless deals, ongoing promotions with no end time, your promotions have the potential to create advantages for both sides.
Make a profit: Limited-time promotions create a sense of urgency and customers will act quickly, which can help your sales increase significantly.
Customer retention: You can consider sales and promotion advertising as a strategy to keep long-term customer relationships. Regularly create events that do not reduce the company's profits but also create a large number of loyal customers.
2. Build Brand Trust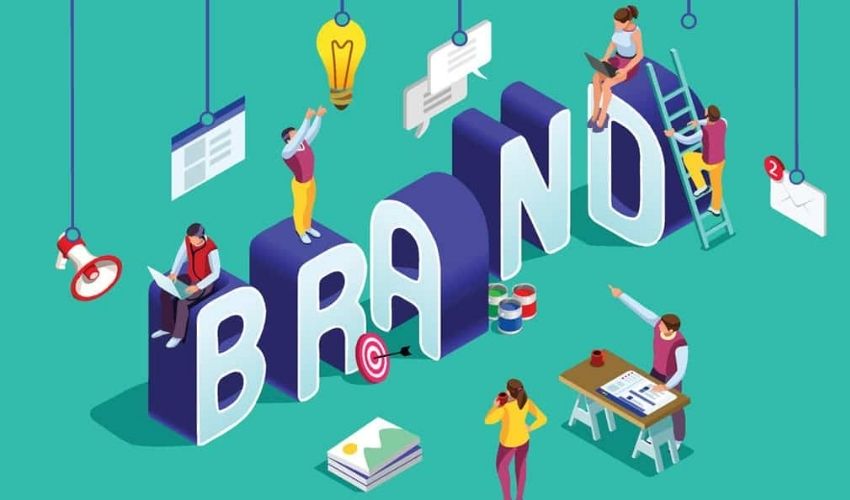 According to a survey from Marketing Charts, with the statistic report up to 69% of customers in Canada, and 57% in the UK say that trust is the decisive factor that makes them spend their money to buy products. In other words, you can not start making the first 1000 sales without the customer's trust.
Convey the message honestly: Customers are now too smart to know what is flattery and what is the truth. By giving and prooving honest information about the quality of products and services in media campaigns and posts, you have the opportunity to build a good relationship with customers, thereby building trust in customers.
Build a good customer experience: Customer experience is what helps build relationships between businesses and shoppers. According to a study by PwC, 73% of customers believe that the experience when using a product is the most important factor, determining their future purchase behavior.
Highlight the return policy: While you are considering fulfilling an order, what immediately makes you feel more secure and buy? A perfect return policy. A good return policy is indicative of the quality of customer service. They show that you prioritize the customer experience and that you are so confident in the product that you can offer a refund if the customer doesn't like it.
If you have a 30-day free return policy, no doubt people will be more than happy to buy from you. Remember, always get ready to answer customer questions, and don't let small mistakes ruin your brand trust.
3. Create A Social Media Account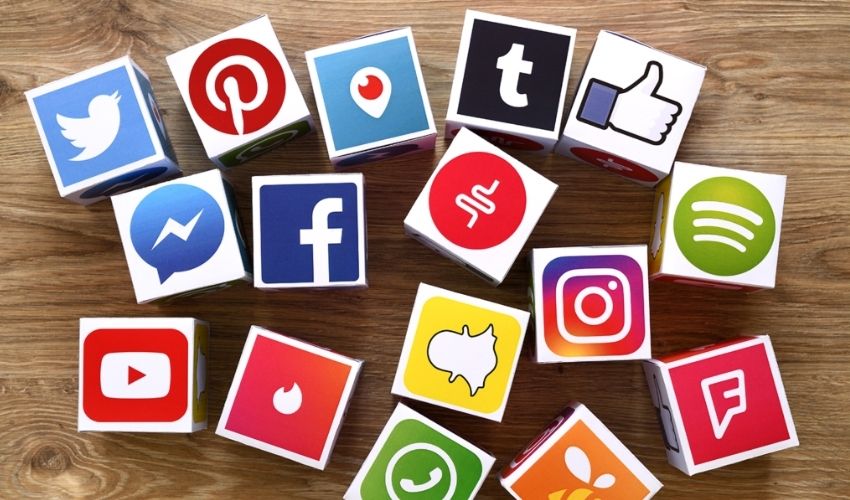 Staying connected with customers is essential. Creating a social media account is important as the best means of connecting with your audience and bringing more traffic to your website. It is also the cheapest way to promote your brand and sell your products online. To grow your store, you must take all the chances like that.
The metrics below clearly show just how much influence social media has on eCommerce sales.
93 % of users are using Pinterest for researching purchases and 87% of them purchased an item because of Pinterest.
Instagram generates 58-120 times more engagement than other platforms
YouTube owns 54% of ad recall.
50% of social referrals and 64% of total social revenue come from Facebook.
4. Running Ads
Most new businesses start out by running ads, which is an effective tactic but an expensive investment. Therefore, sellers need to carefully consider where and how to run ads. Facebook is one of the most used social media platforms in the world. This is a fertile ground for businesses to place ads to reach more potential customers.
There are plenty of options to help you target the exact audience you want via age, gender, location, job, and interests. If your brand already has a Facebook page and has a certain amount of engagement, you can even check out Audience Insights to help you see which audiences are most likely to be interested in your products and target them more precisely.
However, if this is your first time running ads, your first 1-2 months will be more focused on finding the right target audience and less on profitability.
5. Provide Social Proof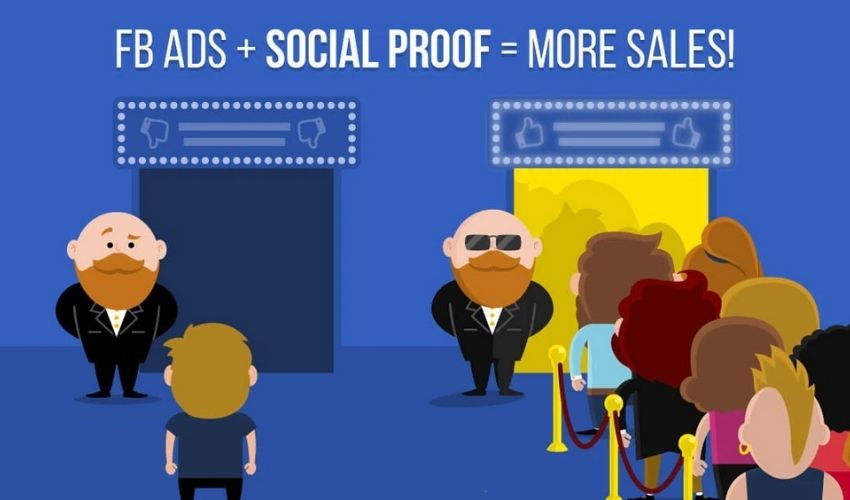 One of the best ways to start making first 1000 sales is to provide social proof. Customers will often be nervous when buying from a newly opened store that does not have a lot of revenue. The best way to show your store offers quality products is to let previous customers who have had a good experience leave a review.
This is a very powerful type of social proof. Potential customers are more likely to trust feedback and make a purchase decision. Besides, if your online store gets negative reviews, stay calm and come up with a solution as soon as possible.
4. Final Thought
Start making first 1000 sales is not easy at first. To achieve all your goals, it will take effort. Remember that, not all of the marketing solutions mentioned above will work for you. Keep exploring and testing all of them until you find the one that works best for you.