In the past decade, digital marketing has become a vital component in business overall marketing strategy to market directly to people who are likely to be interested in their product. To run a successful business with digital marketing, you first need to understand the types of Digital Marketing that can be used.
So if you want to grow eCommerce business with digital marketing, read out this article!
1. Optimize for Search Engine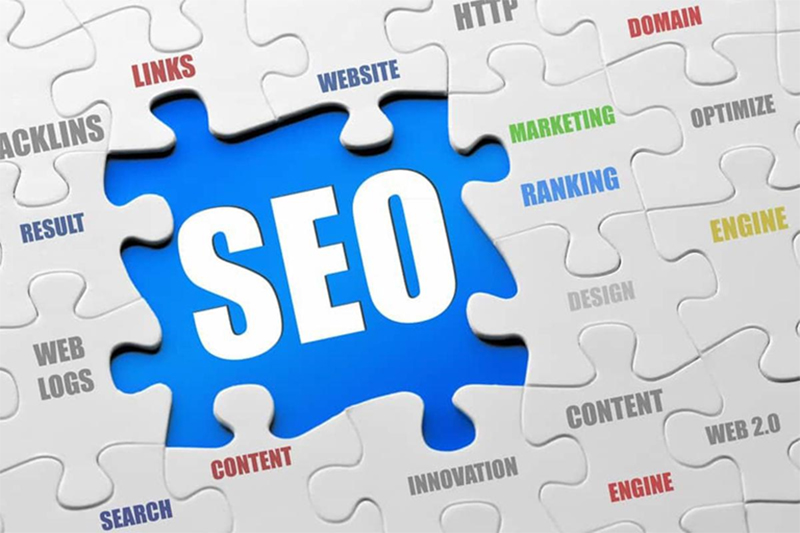 One of the most popular ways to grow eCommerce business with digital marketing is SEO. The goal of SEO (Search Engine Optimization ) is to get a business to rank higher in search engines like Google, ultimately increasing search engine traffic to the business's website. SEO marketers will do research terms that customers are usually using to search for information online, and use those keywords in their content to accomplish that goal.
To improve a site's SEO, it's important to understand that SEO always depends on Google and its most current algorithm. Here are a few of the most important things for SEO strategists and marketers to understand how SEO works:
Content Indexing: Search engines can only understand what you write if your content is clear. Don't forget to add alt text for images and text transcripts for video content.
Good link structure: Search engines have to "crawl" your site structure to easily find all the content on your site, so it is extremely crucial to create a good link structure. The most important thing is that SEO marketers need to properly format links, URLs, and sitemaps to make them most accessible to site crawlers.
Keywords and keyword targeting: Deploy your keywords in which the terms you want your site to be found for will appear in your content and headers. Instead of "stuffing" your content full of keywords, learning how to write high-quality content that uses keywords in the headers and a few times in the crawl-able page content is now considered better practice. This also ​will make pages rank better in search results.
2. Paid Media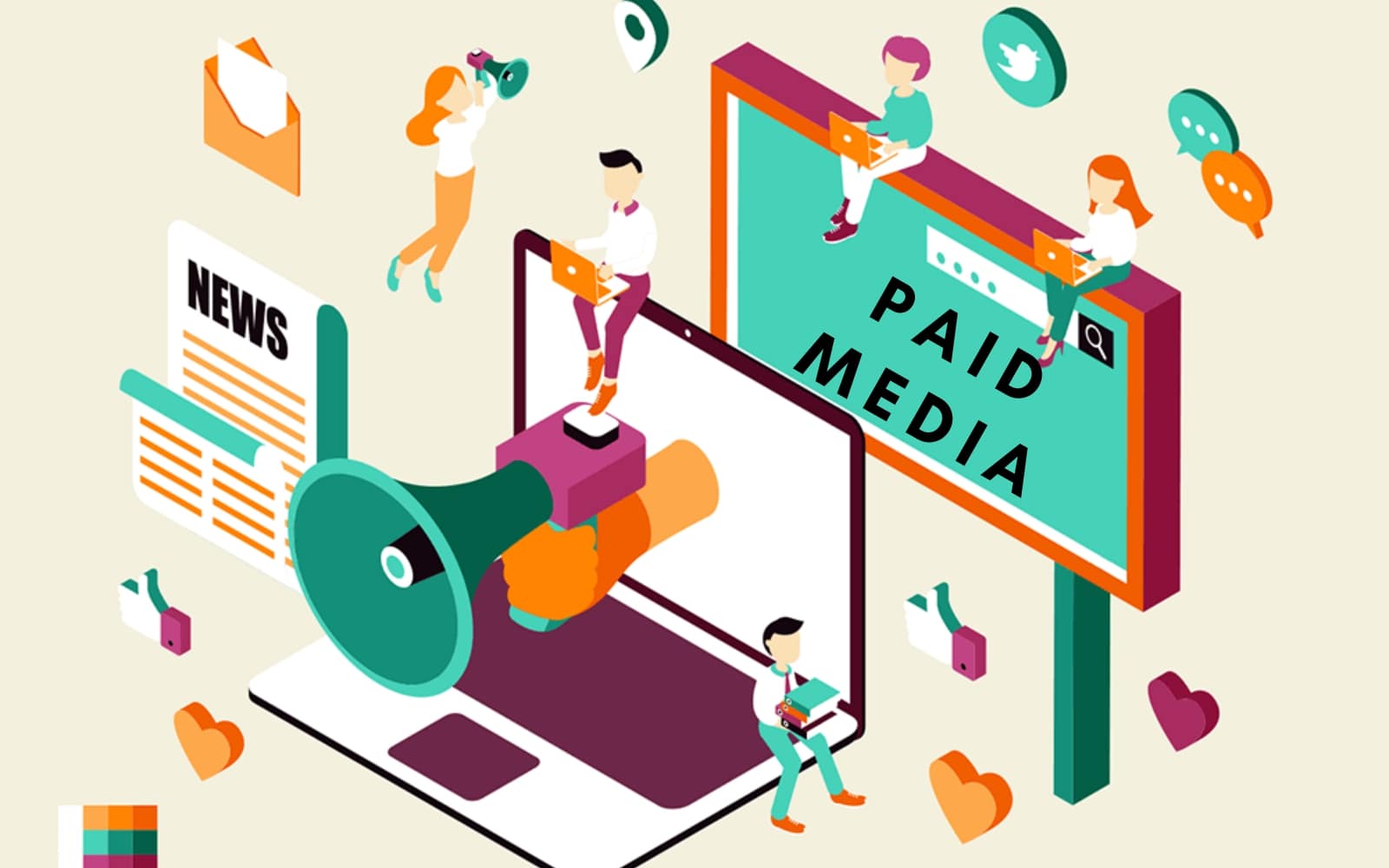 Paid media is a part of marketing and advertising to promote a brand, product, service to potential customers, at scale by paying an amount of money. Media acts as the channel for brand awareness and revenue growth. This strategy, in general,  effectively increases traffic, sales, and conversions through clicks, and ultimately boosts revenue.
Types of Paid Media Channels:
Paid Social Media
Search Engine Ads.
Banner Ads
Native Ads
OOH and DOOH
Here's a breakdown of the best-paid channels recently:
To grow eCommerce business with digital marketing, Google will be one of the best choices. In fact, Pew Research Center survey found that 53% of adults believe the internet has been essential during the pandemic, and now, with so many people reluctant to leave home, internet traffic is spiking.
If you're planning to grow eCommerce business with digital marketing, Google is a good start for you to run an advertising campaign that lets you directly target people. The way this platform target consumers will base on their search queries on the search engine on the internet.
Google Shopping is the right channel for eCommerce sellers driving incremental performance across their product inventory as well as growing online business with digital marketing better. This paid media platform can bring up your products for relevant search queries, which means, your product listing ads appear at the top of the search engine listings, which makes people easily find you.
You will pay for this platform by clicking (PPC – Pay Per Click). So if someone sees your product ad and clicks on it, they will be taken to your site. However, these clicks from Google Shopping tend to have a slightly lower conversion rate coming out at around 1.91%, whilst Google Ads tend to have a conversion rate of 2.81%, it is still a powerful choice of low-budget business.
Facebook-the most popular social media platform with roughly 2.89 billion monthly active users as of the second quarter of 2021 (Statista). The pandemic may have caused physical social distancing, but people are more active on social media than ever with 40 percent of consumers are spending more time on social media and messaging apps during the pandemic – according to  Statista data indicates. That metric makes Facebook Ads one of the best-paid media channels out there to grow eCommerce business with digital marketing.
Facebook has made some big leaps recently in its ad-serving engine when its targeting capabilities are much stronger than Google or Bing. This means this platform will help you to target ideal consumers based on interests, shopping habits, job titles,  income, and much more. Additionally, Facebook Ads is a low average CPC (Cost Per Click), which helps your business drive a lot of traffic economically. So if you're planning to build awareness for your business, your ads need to be on Facebook.
You can not miss Instagram – One of the greatest paid media platforms if you want to grow eCommerce business with digital marketing. Instagram allows users to target their consumers precisely via demographics, behaviors, and much more. This means that your advertisement will appear on the feeds of your exact target customers that will increase the chance of making sales.
This platform is also a powerful tool that helps boost the overall brand awareness among a wider audience and builds credibility and helps you gain trust from your target audience. When you've set an advertising campaign on Instagram, you can track the campaigns in real-time and get access to analytics that will inform you of which campaigns get the best engagement, how many converted into sales and leads, and how much you've spent/made on your campaign…The important thing is when you post eye-catching and engaging content, users are more likely to follow and stick around your brand.
3. Social Media Influencer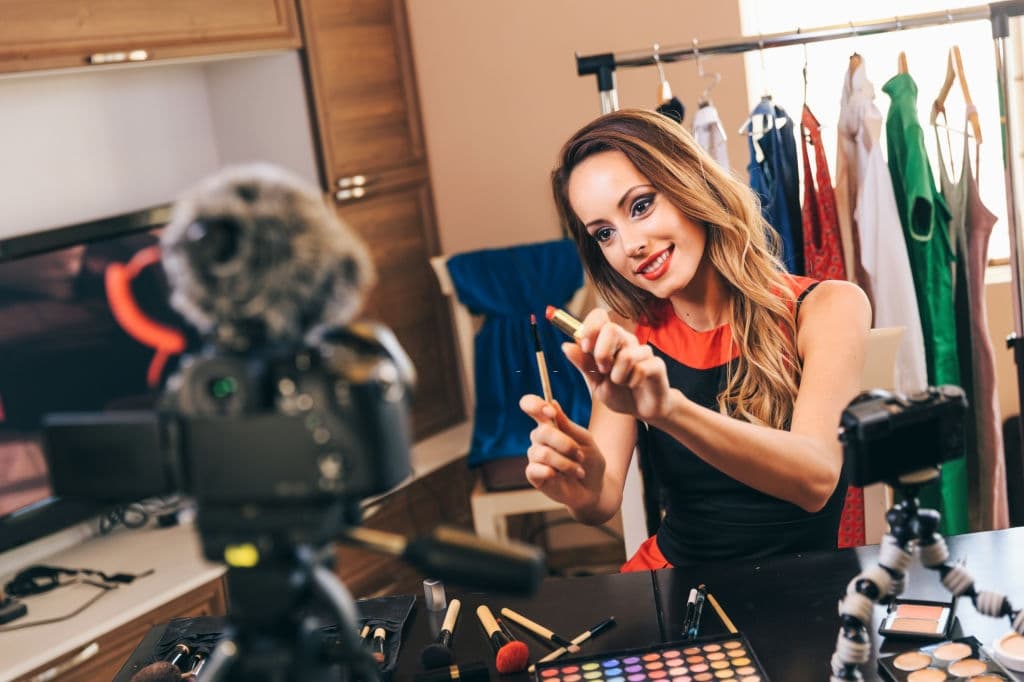 Social media influencers are people that have established credibility in a certain area and have strong relationships with their audiences on social channels. The power of social media influencers comes from their reach with large and engaged groups of followers, so brands work with them to build awareness, promote product launches, reach potential customers, offer discounts, and much more. You can see this digital marketing strategy every day on Instagram, Facebook, TikTok…
There are 5 main types of influencers:
Mega-Influencers: More than a million followers
Macro-Influencers: Between 500,000 and 1 million followers
Micro-Influencers: Between 1,000 and 40,000 followers
Nano-Influencers: This is the newest influencer-type that only has a small number of followers fewer than 1,000 followers.
Social media influencer is considered as one of the best strategies to grow eCommerce business with digital marketing. They can organically create audience trust, produce a stunning level of ROI for brands, or deliver the message of the brand directly to customers…
Take Airbnb as an example: Airbnb has grown from a startup and reached a total potential audience of nearly 1 billion Instagram users in the past two years by collaborating with the most well-known celebrity influencers on Instagram. Airbnb used to provide Lady Gaga with a $20 million estate in Houston for the Super Bowl LI campaign. In her sponsored Instagram post, she thanks Airbnb for the gift and this post received over half a million likes and generated an enormous amount of exposure for Airbnb.
4. Omnichannel marketing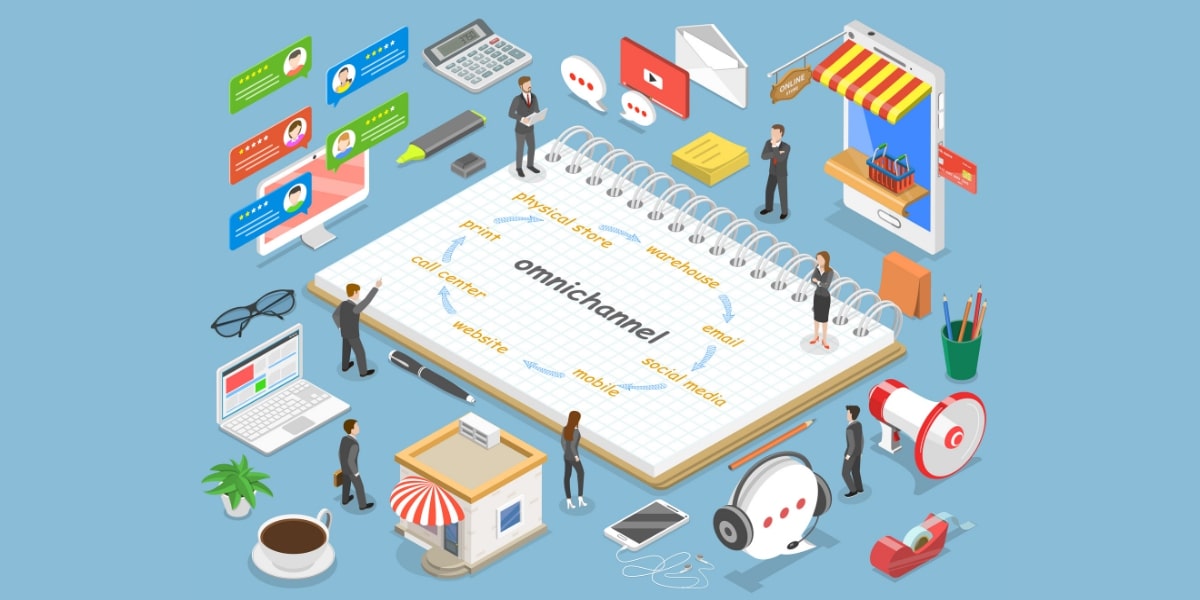 Omnichannel marketing refers to creating your brand's presence across multiple online platforms such as website, app, social media, email, and more and offline channels like a retail store while ensuring that customers have a positive and seamless experience throughout their shopping journey.
Omnichannel marketing is absolutely crucial as it helps you create a positive experience for the customer everywhere, reduce churn, and build a positive reputation for your brand. For example, let's take Starbucks as an example:
Starbucks had an option to pre-order coffee via an app that has made ordering and payment easier for the customer, so you could enter the shop, collect your order and leave. So customers can grab a quick cup of coffee without standing in the queue by preordering through the Starbucks app. In fact, Starbucks mobile payment makes up 29% of their transactions.
5. Email marketing – Grow eCommerce Business With Digital Marketing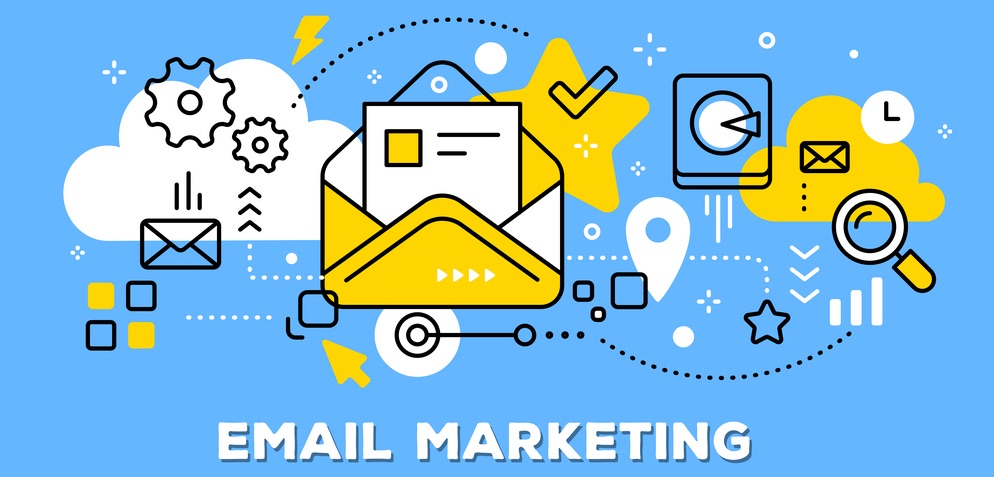 Email marketing is a powerful marketing platform to promote the brand's products or services. Brands take advantage of this marketing strategy for lead generation, brand awareness, building relationships, and much more. This strategy also acts as an announcement to inform your customers about your latest items or offers by integrating them into your marketing automation efforts.
There are 5 main types of email marketing:
Welcome Email: A welcome email is really important to express gratitude and introduce your brand after they opt-in or sign up on your email list,
Email Newsletters: This is one of the most common and popular email marketing campaigns to provide subscribers with helpful information like current promotions, sales, and the newest offering.
Promotional emails: Promotional emails include special deals. Those email will be sent to customers to motivate customers to make a purchase. To retain new as well as lost customers, it is crucial to offer personalized content based on their preferences and needs when sending out promotional emails.
Lead nurturing email: This email goal is to convert readers into paying customers. In other words, lead nurturing emails inspire customers who haven't made any purchase from your company and encourage them to purchase by showing the benefits of your products or services.
Transactional email: After a specific action is done by your customers, transactional emails are stringently sent to inform them of any changes made to their account, subscription confirmation, payment notification, as well as order confirmation details, shipping updates, and much more.
6. Sell Globally
International trade has become an essential aspect of business growth. When you increase the number of clients you serve, you get more profits, which means, taking your business into international marketplaces opens you to higher revenues. Every country that you reach enhances your chances of growth, not only in terms of money but also your goodwill and brand presence. When it comes to selling globally, you should stay flexible in the new market while still maintaining the consistency in your brand.
Here are some examples from well-known businesses:
Coca-Cola has no difference when it comes to taste, but they change their marketing strategy and packaging depending on local and customs.
Starbucks keeps to its roots with coffee but additionally offers different foods depending on where they are located. For example, they offer dragon dumplings in Hong Kong.
7. Optimize on Mobile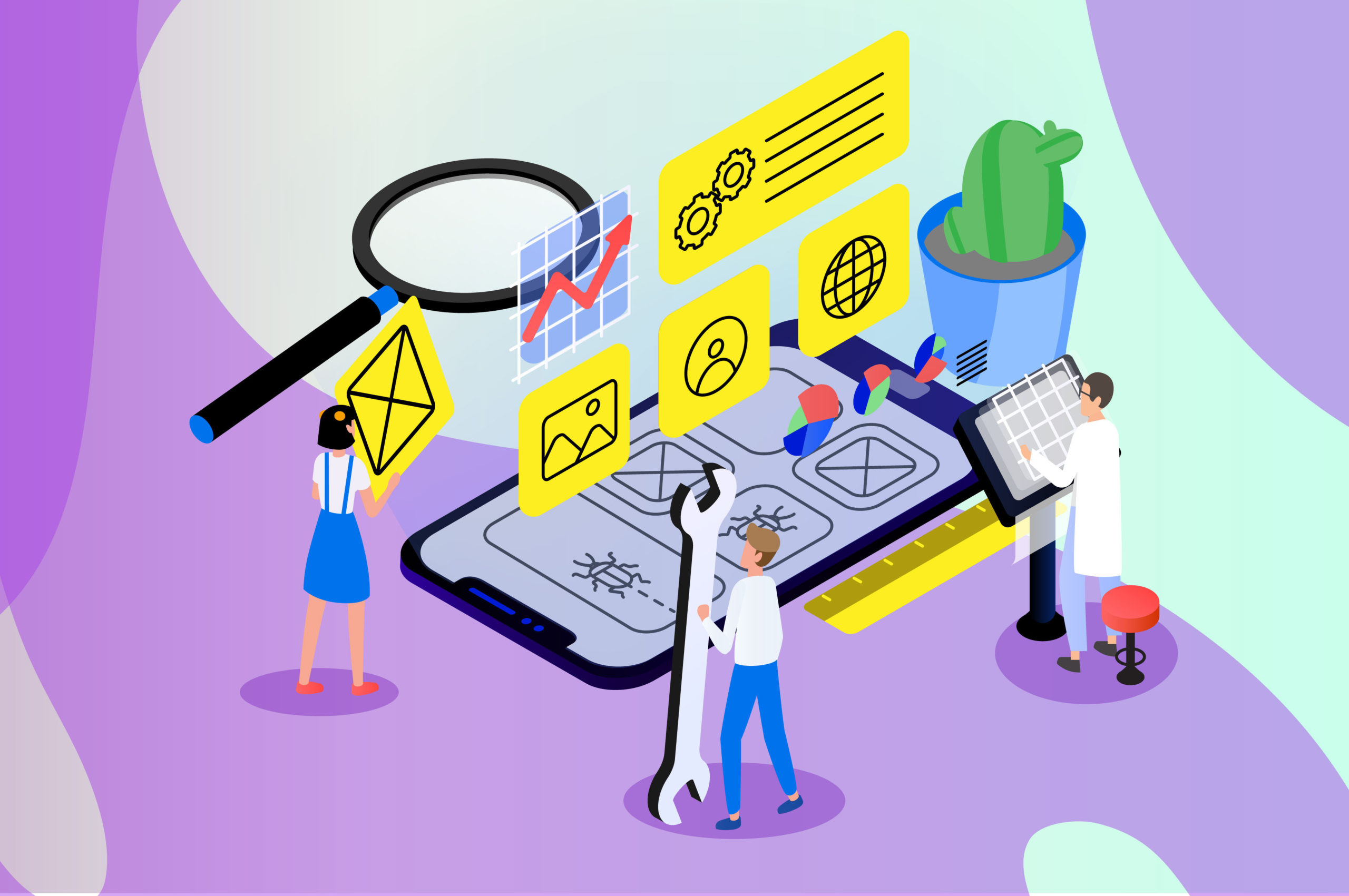 Mobile optimization is another way to grow eCommerce business with digital marketing. In fact, mobile currently accounts for half of all global web pages served, in 2018, 52.2% of all website traffic worldwide was generated through mobile phones – according to Statista. In the US, internet users connecting from their mobile devices make up 75.1%.
This method refers to the strategic approach of updating your website to provide an ideal and engaging experience to users who are visiting the site from both desktop and mobile devices. Optimizing content across multiple channels is a challenge since mobile plays a huge role in consumers' daily lives. Additionally, a mobile-optimized site makes the conversion process easier and improves user experience.
Mobile Optimization Tips:
Pick a 100% responsive web design
Use structured data
Compress your images
Identify non-mobile-friendly features
Speed up your checkout page
8. User-Generated Reviews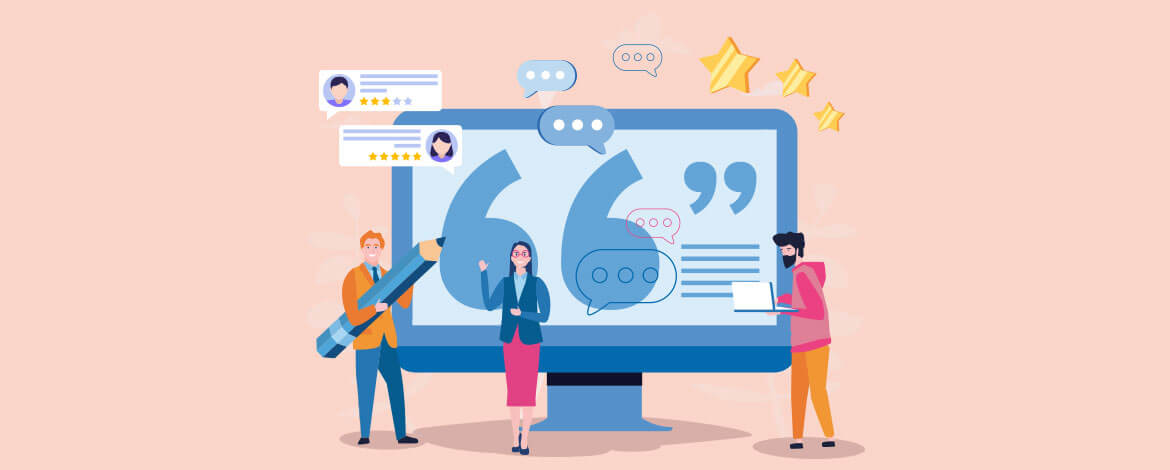 User reviews or customer-generated reviews are the results of evaluations, comparisons, and analyses created by the users or customers to show brand quality, product/service quality, customer experience, etc. that a brand delivers to its customers. In fact, most people consider customer reviews as the most authentic, and trustworthy information about a product or service, so everyone including potential customers relies heavily on reviews to make their purchase decisions.
User reviews form the final piece of a complete content strategy: real-world evidence and social proof. According to Spiegel Research, people are likely to purchase a product with five user reviews higher than that of zero reviews with 270%.
9. Referral Marketing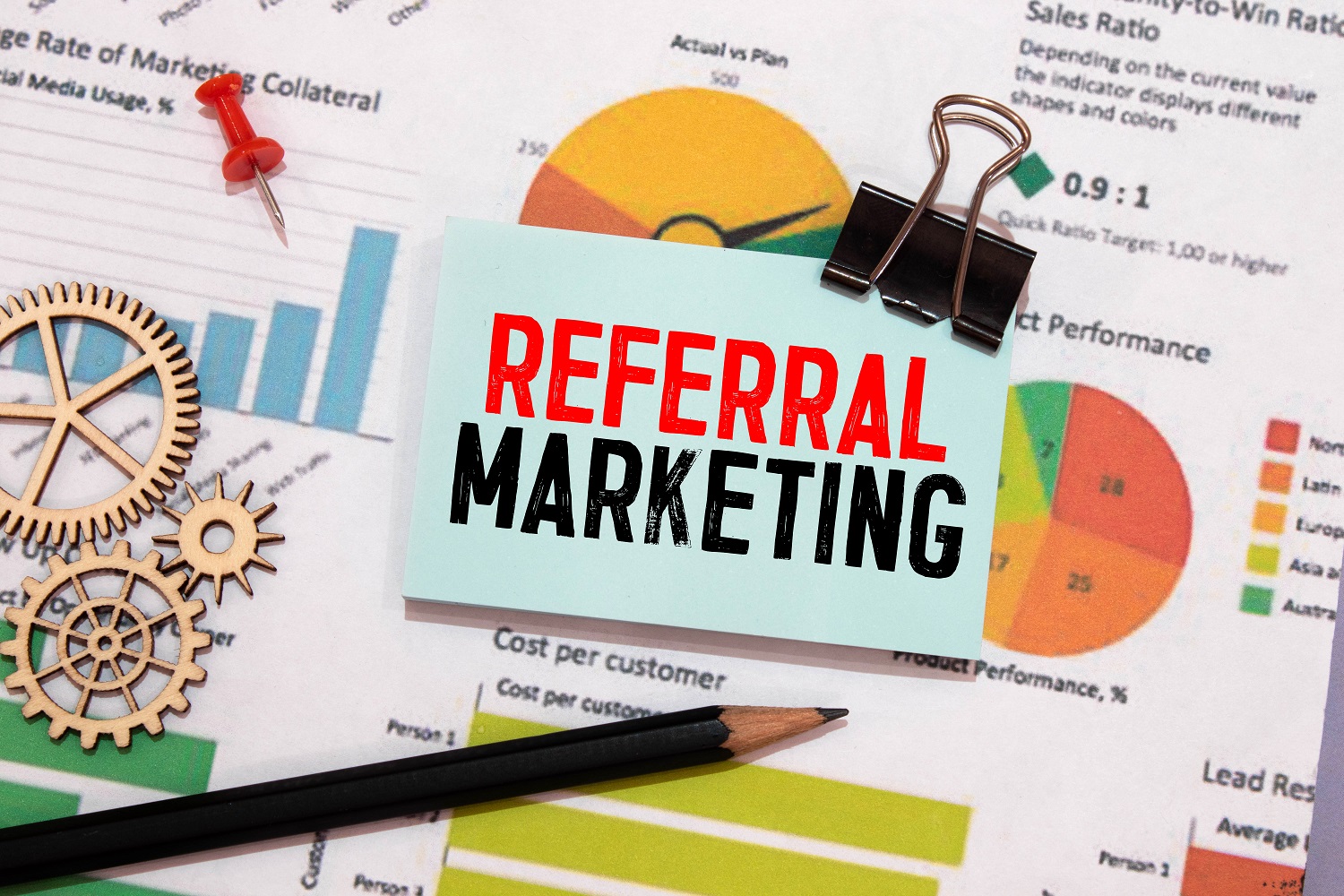 Referral marketing is a marketing tactic that involves somebody referring a product or service they like to their friends and family. So business uses referral marketing is to harness the power of word-of-mouth to drive a steady stream of high-quality referrals to your business. This really helps you grow eCommerce business with digital marketing because consumers trust the opinions of real people. Studies continuously show that 92% of customers trust recommendations from friends above all other forms of advertising.
10. Cross-selling & Up-Selling Product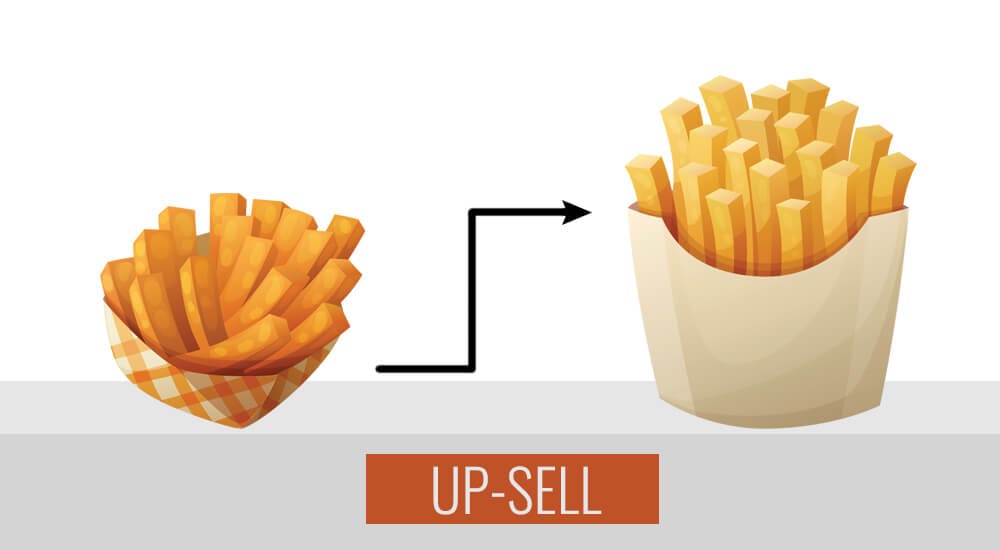 Upselling is the act of inviting buyers to purchase higher-end products than the one they want. Cross-selling encourages customers to buy related items. Both offer distinct benefits to your business and even provide maximum value to customers and increase revenue without the recurring cost of many marketing channels. According to Marketing Metric study reports that businesses have a 60% -70% chance of selling to an existing buyer while the probability of selling to a new one is only 5% – 20%. So taking advantage of existing customers is a highly cost-efficient way to grow your business.
Obviously, customers buying more means more money for your brand. Growing your business doesn't mean simply retaining the customers you already have, it's about getting the most out of your actual customers. To increase revenue and grow eCommerce business with digital marketing, you can not miss this tactic!
Conclusion
So those are 10 of the top types of digital marketing that you can consider if you want to grow eCommerce business with digital marketing. Don't try out everything type, instead, think about what type is the best matching to your business based on who your audience is and where they're spending their time, and other factors.