Have you ever been thinking about applying the dropshipping model to your business? If yes, then you are undoubtedly wondering what are the best items to dropship on eBay. The good news is there are several options, and below is a list of 18+ products that we think are best to sell online. Let's dive in now!  
1. What Is Dropshipping?
Dropshipping is a retail fulfillment method in which a shop does not retain stock of the items it sells. When online merchants sell products using the dropshipping business model, they purchase the item from a third-party partner and ship it straight away to the customer. As a result, the seller is alleviated of direct product handling.
Dropshipping 
That is a relatively hands-off approach for the store. Dropshipping is advantageous to business owners since it does not need as much capital as the traditional retail model. You don't need to create a physical business, pay overhead, or maintain inventory. Instead, you create an internet store and purchase wholesale from vendors that already have items and warehouse space.
2. How To Find The Best Items To Dropship On eBay? 
There are several tools available to assist you in finding dropshipping items to sell. Some of them have already been stated in this post, but to make things easier for you, we've put up a step-by-step guide to help you get started with dropshipping!
2.1 Research
To begin, conduct market research to determine the sorts of items you might offer, and the best-selling products, and a niche into which you could enter. You should seek ideas by looking at successful eCommerce shops. An excellent dropshipping product is compact and lightweight, non-seasonal, and retails in the eCommerce market.
2.2 Estimate your profit
Once you have come up with a product concept, it is compulsory to decide how much you can sell your goods and how much profit you can potentially make. You may also find out by contacting suppliers for price and then seeing how your product concept is doing on the market.
2.3 Analyze the competitors 
Check out the existing listings on eBay and Amazon with your product concept to see who your competitors are. 
You may also use Google to find your product by typing it into the search field. Examine who is advertising the item and how much they are charging. It might not be smart to pick that product if you cannot provide more competitive pricing. Nevertheless, if you can differentiate and find a unique selling point of your product somehow, it may be worthwhile to enter that market.
2.4 Choose goods for testing
Before you start dropshipping an item, it is a good idea to put yourself in your customer's shoes and see what they will be going through. You may contact suppliers and request samples to evaluate the product's quality and appropriateness, as well as the supplier's effectiveness and dependability.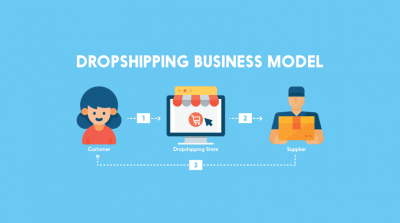 Dropshipping business model 
2.5 Consider the quality
You need to make sure that the items you offer are of excellent quality. Of course, not everything must be of high quality, but you must select products worth the price you are charging.
You may get samples of several items to obtain a sense of their quality, which can aid you in deciding which path to choose.
3. What Are The Best Items To Dropship On eBay? 
Now that you know how to pick the most pleasing things to sell, it is time to look at different products to help you start a successful dropshipping business.
With data from Amazon, Shopify, Salehoo, and Google Trends, we have produced a list of the most popular items in 2022. Let's take a look at some of the most lucrative eCommerce and dropshipping company ideas.
3.1 Skincare products
One of the products you can sell to start dropshipping is skincare items. Skincare has been increasingly fashionable in recent years. People are adopting regular skincare routines in more significant numbers, and certain products have become particularly popular. Jade rollers, acne treatments, Vitamin C serums, and anti-aging lotion are among the most popular skincare items.
3.2 Clothing
In terms of eCommerce, experts anticipate that online fashion sales will increase in 2022.  Therefore the best sector to start dropshipping is trendy clothing. Apart from that, due to the COVID-19 pandemic, individuals were restricted from visiting clothes boutiques and shops.
Furthermore, technological advancements make it simple for clients to try on and purchase items from the comfort of their homes, leading to a rise in eCommerce transactions.
3.3 Smartwatches
In the last few years, smartwatches have been growing in demand rapidly. With the advent of wearable technology, smartwatches are expected to become progressively widespread in our daily lives. In the next five years, wearables sales at a global scale are predicted to rise 20% and reach a $29 billion market size by 2022. So it is an excellent idea for your new startup.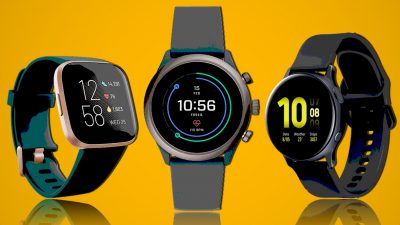 Smartwatches 
3.4 Handbags
One of the top dropshipping products on eBay is handbags. There has been an increase in handbag sales in the recent past. Because of the diversity of items available, selling handbags is a wonderful sector for entrepreneurs. 
You only buy the bag when a consumer puts an order using dropshipping. You may import any type of handbag through a third party, which lets you offer more products without incurring needless expenditures.
3.5 Footwears
Footwear is another product that you should add to your online store. Because everyone also needs shoes, and the number of shoes sold each year is staggering. According to IBIS World, online shoe sales in the United States have increased rapidly over the five years to 2020 at an estimated annualized rate of 11.3% to $20.9 billion – that's a lot of people buying shoes online! 
With such a vast market, there is a lot of variation in the sorts of shoes that are offered, which makes it a great market to start your own specialized dropshipping business.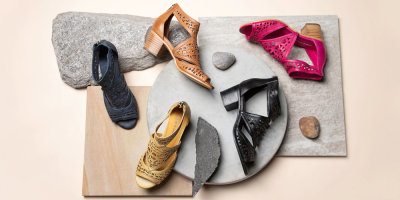 Footwears 
3.6 Cookware
The globe has been engulfed by the COVID-19 epidemic, as we all know. Small kitchen equipment has become outstandingly popular as individuals have decided to dine at home and cook more. That is a great trend of social media influence consumer behavior. Small blenders, oil-free fryers, electric kettles, baking equipment, wine refrigerators, and rice cookers are among the most popular items.
3.7 Portable blenders 
Another trending product among women and girls lately is portable blenders. It is a smaller, more portable version of the popular appliance – blender. Numbers have been rising higher this year than in prior years, and the epidemic looks to have pushed the product to its highest point ever. Portable blenders are easy to carry and store, making them perfect for travelers and one-to-two-person families.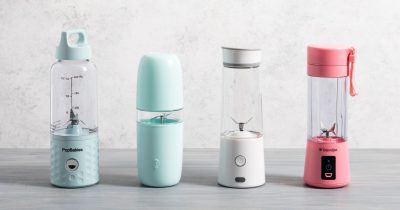 Portable blenders
3.8 Accessory for phones
If we do not include phone accessories in our list of best products to dropship, it would be flawless as it is becoming increasingly popular. Sales of ring lights, portable greenscreens, tripods, phone lenses, and other content creation equipment have been robust.
These technologies may also be used to improve the quality of video chat presentations and other business or school tasks.
3.9 Wireless earphones 
In the list of what are the best items to dropship on eBay, it will be a shortcoming if we do not mention Wireless earphones. In recent years, wireless headphones have dominated the market since the debut of Apple's AirPods.
Bluetooth headphones, including earbuds and over-the-ear versions, are readily accessible for dropshipping. Everyone wants wireless earbuds, and the dropship price would be too appealing for most customers to pass up.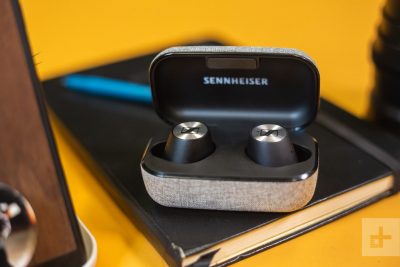 Wireless earphones 
3.10 Wireless phone chargers 
Another exciting business idea related to your smartphone is selling wireless chargers. That is the 2015 invention, but because they are still a fad and will become growingly well-liked, you can still simply sell them on the internet. It will climb much higher now that the iPhone has released a new smartphone that supports wireless charging. 
3.11 Pet supplies
If you are interested in getting into pet supplies, there are some popular products that you can dropship. Pet products are another commodity that may be used to start a long-term business. Dog beds, in particular, have become increasingly popular in recent years. Moreover, dog toothbrushes are another intriguing fad that has been gaining popularity. Dog toothbrushes are probably a fad that will not last long, but dog mattresses are a better bet.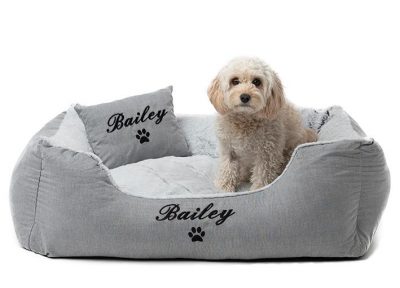 Pet supplies 
3.12 Furniture
Since more individuals work from home, home office furniture has become more demanding. Many people have changed their expenditures to improve their working and living environments as they have spent more time at home. Although this uptick may not last indefinitely, furniture styles are constantly evolving, so there will always be some need in this market.
3.13 Home Decoration products 
Another aspect of house remodeling that has grown in popularity is home decor. Some of the most popular items are blankets, toss pillows, curtains, doormats, and soap dishes. Furniture sales will most likely follow the same pattern as home decor trends. Moreover, you can consider dropshipping wall decor as it has been in a decorative trend with stable growth in popularity. People are adorning their lounge and bedroom walls, especially in the home and decor sector.
3.14 Tote Bags 
As same as handbags, tote bags have become a must-have accessory. Their popularity has been gradually rising ever since. That is partially due to the fact that they are a form of self-expression, as well as being more ecologically friendly and ethical than disposable bags. The majority of tote bags are constructed of durable fabric or canvas, but the shapes and designs are endless.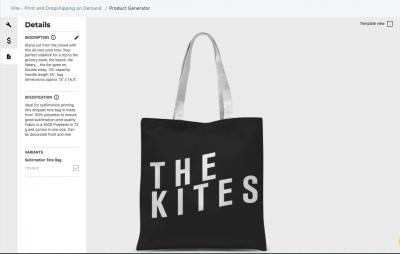 Tote bags 
3.15 Products for children
Products for children can be on your list of best dropshipping products. Every day, more kids are born, implying that there are always new parents. As a consequence, there will always be a market for infant and children's items. As items evolve, the list of the most in-demand baby products changes frequently.
That is an excellent product to base a business around, especially since "babywearing" is becoming increasingly favored. In addition, baby carriers are an excellent alternative for multi-tasking parents and caregivers. 
3.16 Accessory for gaming
Another best-selling item to dropship on eBay is game accessories. Video and computer gaming is gaining interest around the world. Thereby, gaming-related devices and accessories are now in high demand. Gaming displays, gaming mouse pads, gaming headphones, and ergonomic seats are just a few examples of these items.
3.17 LED Lamp
One of the products that every family needs at least one in their homes is LED lamps. It makes customers happy by saving energy at home and saving them money on their electricity bills. LED lights are also available in a variety of styles, including some fascinating 3D optical illusion lamps. So it's a burgeoning market suitable for the proper eCommerce venture.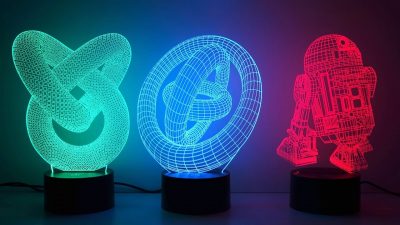 Led lamps 
3.18 Backpacks
Besides handbags and tote bags, backpacks are a popular back-to-school item that comes in various styles, making them ideal for marketing to a niche market. Backpacks reach a yearly peak around this time, which has been steadily increasing each year. Moreover, backpacks are popular for back-to-school shopping, but they also sell well throughout the holidays and late spring, when the warmer weather means more picnics and treks.
3.19 Electric facial cleansing devices 
In the list of the best items to dropship on eBay, indeed, we have to mention electric facial cleansing devices. Electric face cleaning devices, like skincare products, are becoming increasingly well-known among skincare lovers. With new technology and skincare products exploding on the market, now is the ideal time to incorporate a skin brush into your skincare regimen. 
In 2018, the worldwide electric face cleanser market was worth USD 6.9 billion. It is predicted to be driven by growth in skin-related illnesses and rising aesthetic consciousness among consumers. Furthermore, increasing disposable income is projected to support the market escalation by increasing expenditure on skincare goods and services.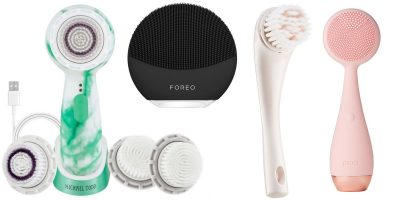 Electrical facial cleansing devices 
3.20 Coverlet for the Bed
Finally, the coverlet for the bed is worth mentioning. That is a helpful household item that has experienced steady growth in search results over the last few years. And so has the bedding industry, which is expected to keep rising and exceed 147 billion dollars by 2028. In addition, people are willing to pay more money for their homes than ever before, so including duvet covers in your online business may be a fantastic idea!
4. Wrapping Up 
In a nutshell, we have provided you a comprehensive list of what are the best items to dropship on eBay, as well as the most fashionable ones. Now it's up to you to put these items to the test on social media and search engines to see which ones are profitable. So, let's create your dropshipping business and begin selling items right now. Feel free to leave a comment below if you have any queries regarding the post or would want to contribute further information on the subject.