To start a print-on-demand business, you'll need to use print-on-demand services and avoid common print on demand mistakes to scale up your business. With e-commerce and print-on-demand integration, there are numerous opportunities to make money. When you're just getting started, there are a few classic blunders to avoid.
1. 24 common print on demand mistakes for new business
1.1. Spend too much time thinking and doing too little
One of the most common print on demand mistakes for new business is that you've made the decision to establish a print on demand company. Naturally, you want to understand everything there is to know about it, preferably for free, before investing any money.
You've seen videos on YouTube about "earning $100,000 in ten days." You've read a lot of encouraging articles about best-selling items, niches with a lot of enthusiasm, and winning designs.
Before you've even opened a Facebook Business account, you're probably looking at ad scaling techniques and worrying about ad budgets. You assume that all of the information, tips, and techniques are out there, and that all you have to do is spend time gathering them and implementing them for your business.
You can't, however, copy and paste other people's print-on-demand success. What worked for them could end up costing you a lot of time and money. The only way to discover a winning formula is to experiment, fail, and try again.
Stop second-guessing yourself and go to work. Choose a print-on-demand company, brainstorm design ideas, register a domain, and create a store. Order samples and solicit feedback if you already have a store. Start running ads when you've validated your designs and evaluated the quality of your samples.
Remember: Don't put it off; do it immediately. Make a commitment to your objective and work hard to achieve it.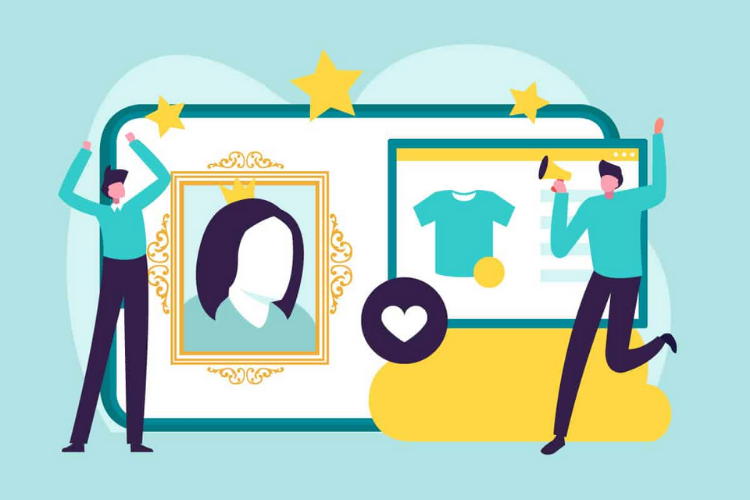 1.2. Anticipate easy money and quick success
Making your business idea a reality, promoting it, and making it lucrative takes a lot of effort. When you add up all of the hours you spend constructing a business, creating artwork, and marketing, it's almost as if you're working another full-time job. Except you don't get paid until you've created the ideal product for your target market.
When you're planning your business, don't establish unreasonable profit targets for yourself. Allow yourself some time to try new things and learn new things.
Your goal should be to develop amazing products that meet the requirements of your audience, not to make millions. You will be stress-free, responsive to your customers' requirements, and unaffected by setbacks along the route to success if you approach your business in this manner.
Remember: Communities prefer brands that are built with passion rather than profit in mind, so keep it in mind to prevent common print on demand mistakes for new business.
1.3. Change your mind about a business plan.
So many areas appear to be profitable. Nurses, knitters, pet and dog lovers are among the most passionate purchasers, according to seasoned print on demand entrepreneurs. Naturally, you'll want to try them all and see which one yields the best results.
Starting from scratch each time you have a new concept, on the other hand, wastes a lot of time. Consistency is the key to avoid common print on demand mistakes for new business. Choose a theme that you enjoy and are enthusiastic about, and stick to it. If you bounce from one niche to the next, you may never find a business that you are passionate about.
1.4. Failure to concentrate on a specific niche
Stop right now if you've decided to start a POD business that offers all kinds of designs to anyone without a clear theme.
You must first choose a niche to be successful with print on demand. Niche consumers have interests that are more particular than what is typically addressed by mainstream fashion producers.
In popular stores, for example, you'll find a lot of cat lover T-shirts, but never one developed expressly for cat-loving nurses. This is where print-on-demand enters the picture.
Make the most of it and begin your specialized research right away. Jobs, hobbies, family status, and pets are just a few of the main categories in which you'll find a plethora of enthusiastic and involved subgroups. Firefighters, dancers, programmers. Knitters, collectors of seashells, fishermen, hunters.
Choose a niche with which you have a personal relationship. Your niche doesn't have to be something you're passionate about, but understanding a lot about it can help you produce designs that really appeal to the target audience.
1.5. Choose things that a niche doesn't need
Another common print on demand mistakes for new business are putting a fantastic print on the wrong product and choosing the wrong print on demand themes.
We typically think that nurses will buy anything linked to nursing, while hunters will buy anything related to hunting.
People, on the other hand, do not buy items solely because of the designs you put on them. The product itself must appeal to and benefit the specialized market.
Assume you've created the coolest hunting print ever. You've used forums and social media to validate your design. You must now choose the products on which it will be printed.
1.6. Use boring and generic artwork
Prints like "Dog mom," "Pizza lover," and "I love surfing" may have succeeded in the past, but you'll be lucky to sell one now, which is one of the common print on demand mistakes for new business.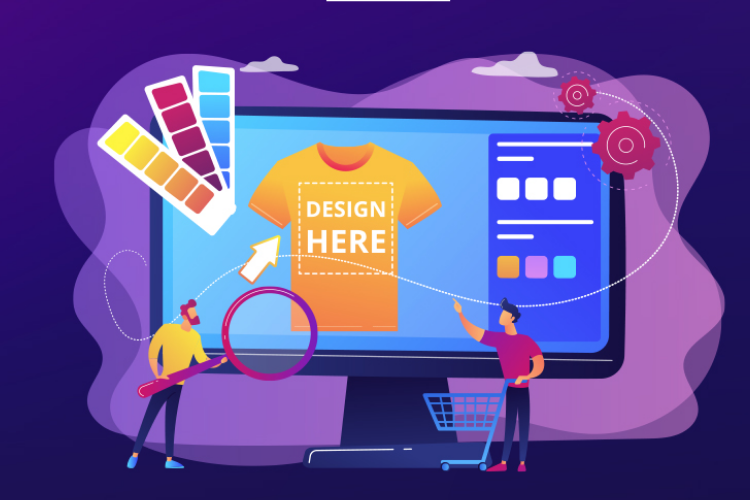 Customers can get simple designs anywhere from AliExpress to Walmart. In terms of pricing, you won't be able to compete with big-box stores, and your store won't stand out. Instead, browse Pinterest boards related to your niche for ideas, pictures, and phrases that your target audience would appreciate.
The biggest benefit of print on demand drop shipping is that you can make your designs as personalized and distinctive as you want. Print on demand allows you to stand out from the crowd.
1.7. Use copyrighted artwork
Say no to use copyrighted artwork!
Print on demand providers like Printful and Printify will reject your design if it contains company logos, slogans, cartoon characters, movie or sports team images.
Copying another POD store's or artist's work is not only rude, but it could also result in legal action if the copyright owner discovers your store.
1.8. Refuse to order samples
Samples are necessary for a variety of reasons:
You can assess the product's quality. 

You can check that the colors are accurate and that the print file is not overly detailed, pixelated, or otherwise damaged.

You can take your own images of the product for marketing purposes
Above all, you might present the sample to a group of friends or professionals in your industry to obtain some honest criticism. Don't make the mistake of selling something you've never seen in person. What happens if the quality isn't up to par? What if the colors aren't as vibrant as you claim in your ad?
Samples are investments in the development of a strong and long-lasting brand. Make sure to place your order, and don't be scared to ask for comments. After all, a sincere remark from a buddy is less harmful than hundreds of dollars wasted on defective product advertising you've never seen.
1.9. Design too complicated things
Print on demand designs that work are quite easy. Simple images, one or two colors, and short words. For the best return, it may appear to be a smart idea to merge all of the colors, texts, and concepts into a single product. Overcrowded or overly complex designs, on the other hand, tend to blend in with huge, bold, and basic prints.
Maintain as much simplicity as possible in your designs. Make them amusing and clever, rather than boring. Not only will this help you stand out from the crowd, but it may also boost your print results. Simple text and shape-based designs are less prone to printing problems (smudged, incorrect colors, poorly printed gradients, and so on) than highly detailed artwork.
1.10. Limit your store to T-shirts only
T-shirts are popular, but merely selling T-shirts is a squandered opportunity.
Start with T-shirts (if that's what your niche and store concept call for) and go from there.
Hoodies, leggings, hats, swimwear, phone covers, bags, totes, and home décor are just a few of the items available. Consider all of the products in your print on demand company's product catalog that might be relevant to your niche audience.
Remember, if someone likes your design on a T-shirt, they might as well acquire a phone cover or a tote bag with it. That means greater enjoyment for your customers and more revenue for you!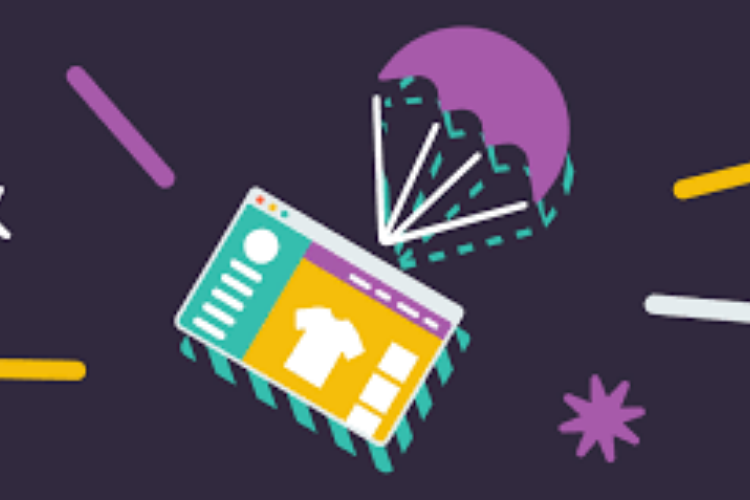 1.11. Use low resolution images
Even if an image appears well on your computer screen, it does not guarantee that it will print crisply on a garment.
Always double-check your file's resolution and DPI (dots per inch) to ensure that it's suitable for printing. The standard is 300 DPI. You're in danger if you go below that.
1.12. Have vague or generic store policies
It's tempting to utilize Shopify's or another website's copy-pasted Terms of Service, Privacy and Cookie Policies, as well as Delivery and Returns Policies.
However, I would not advise you to do so.
Pay attention to what you say in your policies, especially when it comes to returns and exchanges, because this will determine how you manage difficult orders.
Keep it short and sweet. If you don't accept returns unless there's a printing error, make that clear at the top of your store policy. It's fine if you don't accept returns or exchanges as long as your policies make it obvious.
1.13. Use only one payment getaway
Do you have any idea why so many of your clients start the checkout process but never finish it? It's possible that it's due to the fact that your payment alternatives are inconvenient for your customers.
Having only one payment option, on the other hand, can deter a buyer from completing the transaction, which is one of the most common print on demand mistakes of new business. If Paypal is the only choice and the customer does not have an account, you can nearly guarantee that the sale will not go through.
Remember: 
Connect as many payment options as possible to your store. Accept credit and debit cards, as well as PayPal, Apple and Google Pay, and other online payment methods. This will improve the experience of your clients and give your online store a more professional appearance.
1.14. Pay no attention to fees and hidden charges when calculating margins
Calculating margins is simple, according to any print on demand provider.
The difference between what you charge your consumer and what your print on demand firm charges you should be your profit margin.
However, there are other more factors to consider:
Stripe, Paypal, and other firms will charge you a payment getaway commission (percentage of each sale) for each sale.

Shopify, Etsy, and other ecommerce platforms will charge you a percentage of each sale as an ecommerce platform commission.

Always check whether the price of a POD product includes or excludes VAT.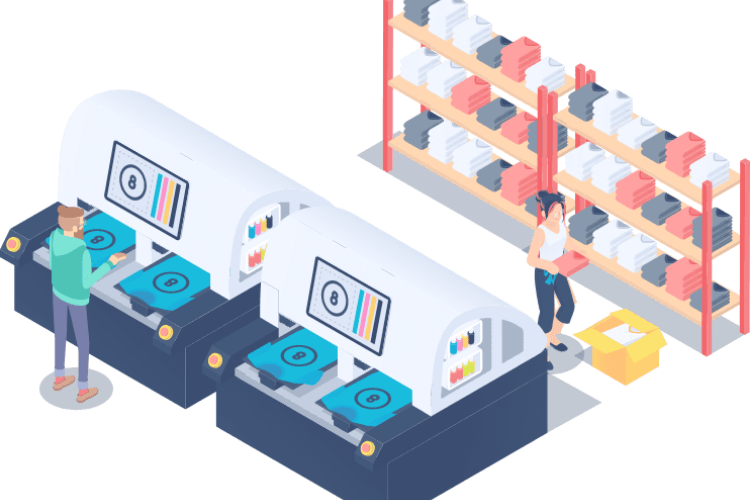 1.15. Underestimate the importance of SEO
For your store's search engine presence, SEO (search engine optimization) is critical. Don't underestimate the impact of search engine optimization, even if paid advertisements are your primary source of traffic. It aids in attracting more clients as well as increasing the quantity and quality of website traffic. Furthermore, SEO traffic is natural, which means you won't have to pay for it.
1.16. Use generic product descriptions
Spend effort coming up with unique product descriptions. Consider your customers and their passions; be particular, describe the design in detail, and include insider allusions to your specialty.
Remember: After the product photographs, your customers will see (and read!) the product description. Create original copy that not only defines the goods but also persuades store visitors to buy it.
1.17. No reviews tab
We live in a society where reviews and recommendations are used to make many decisions. Don't pass up the chance to collect consumer feedback and make it publicly available to all store visitors, which is the best way to avoid one of the most common print on demand mistakes for new business. The key point is that allowing reviews is a must if you want to develop a long-term, trustworthy company.
1.18. Set unrealistic fulfilment and shipping timings
Your customers have a right to know when their orders will arrive. Provide them with accurate projections that they can trust, which is the best way to avoid common print on demand mistakes for new business.
If your print on demand company estimates that fulfillment will take 2-5 days, include that information in the product description. Always emphasize that the product is manufactured to order and that you do not keep stock, as no one expects shipping right away.
The time it takes to complete an order can range from 2-5 business days to 25 business days (this is what happened due to COVID-19). Before a buyer completes a transaction, this should also be made very apparent.
Remember: Expect a slew of complaints, negative reviews, and, finally, returns if you lie about fulfillment time or simply do not indicate it.
1.19. Poor customer service
Customer service appears to be simple until you have to deal with complaints, which can result in one of the most common print on demand mistakes for new business. Responses to client inquiries and complaints that are slow, inept, or disrespectful are the worst thing you can do to your brand in the long run.
Give yourself time and patience to provide helpful solutions that solve your customers' problems. Always be respectful and responsive to feedback. Most crucial, provide as much information as possible in your online store's FAQ, Privacy Policy, Delivery Policy, and Returns & Exchanges Policy. It will save you a lot of time if your clients can quickly locate important information, and they will have no worries about your store's reliability.
Expecting things to sell without any marketing investment is one of the most prevalent POD marketing blunders. Many newbies create fantastic items, invest in attractive storefronts, and then… wait. They eventually give up after a few months of unmet expectations. This is not the way to go about internet marketing.
Remember: People won't know about your brand unless you tell them about it. Only successful stores may rely on organic reach and word of mouth (even though they barely ever do). As a newcomer to the industry, you must advertise. Otherwise, a lovely business with no customers is a recipe for disappointment.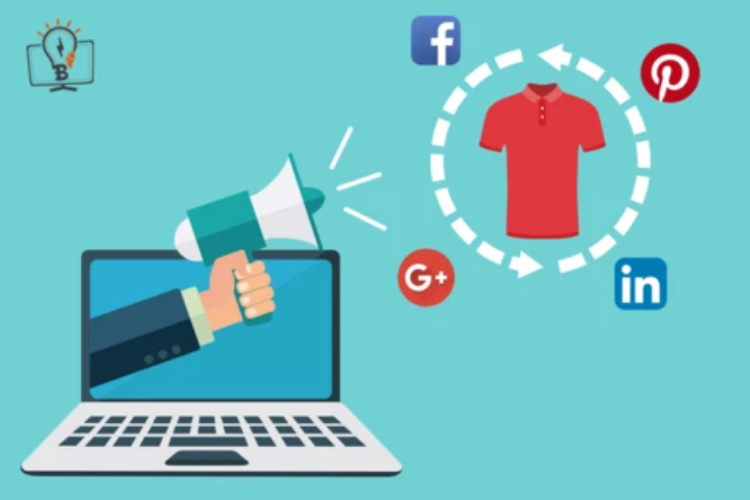 1.20. Copy other brands' ads
It's easy to plagiarize an advertisement from another company.
Simply go to Facebook Advertisements Library and enter in the business name to see all of the ads that the brand is currently running, including the description and visuals.
Instead of replicating commercials, I propose doing some preliminary study to see what kind of ads other companies use to promote similar products. Ad research is beneficial since it allows you to learn the broad rules of what works in a particular area.
Following that, it's all about testing. Make your own images and ad copy to be more innovative. To figure out what works best, you'll have to test hundreds of different variations until you find the optimal mix of ad and audience.
Remember: Testing is the best way to ensure that your advertising is successful and to avoid common print on demand mistakes for new business. 
1.21. Be afraid of getting in touch with influencers
I recall getting my first sales and brainstorming strategies to increase my store's performance from a few transactions to hundreds. Getting in touch with influencers appeared to be a good idea. I was, however, apprehensive about taking the first move and sending letters to influencers in my field.
My store didn't seem to be good enough; it lacked social proof and ratings, and the products were too basic to display publicly. I was primarily concerned about negative criticism. 
Remember: Don't make these common print on demand mistakes for new business. Go out there and exhibit your products to as many people as you can, gather feedback, and then start selling.
1.22. Ignore relevant forums
Forums are online communities based on people's common interests. A forum is a gathering place for like-minded individuals (your niche audience) to discuss their mutual interests.
The first step in understanding your audience is to visit a niche-related forum and learn about their passions, issues, and pain points. 
Forums are veritable gold mines of information. Use them for ideas, creative inspiration, and to learn more about the goods your audience uses and is pleased to share. Most importantly, use discussion forums to solicit input and figure out some common print on demand mistakes for new business to avoid. A forum entry costs nothing and takes only a minute to complete. Ask for feedback on your designs or photographs of printed prototypes.
1.23. Let negative feedback get in your way
Negative feedback can come from a variety of sources.
Some customers will be dissatisfied with your products, while others will be dissatisfied with the store's design. Even more customers will be dissatisfied with fulfillment and delivery speed, as well as print quality.
Remember: Allowing negative feedback to annoy you and reduce productivity is not a good idea to prevent common print on demand mistakes for new business. If there is an issue, try to find a solution to avoid further complaints.
1.24. Tricks & hacks instead of hard work and dedication
There are no shortcuts to success in the print-on-demand industry.
So many individuals keep talking about how to make hundreds of millions of dollars in ten days, but they simply don't work for most newcomers.
Don't think of print on demand as a method to take advantage of the system and make millions. Concentrate on working hard and remaining committed to your concept.
It will take endless hours to get everything correct, and you may lose a significant amount of money in the process. Hold on to your dream, and it will pay off in the end. Take note of every piece of feedback you receive and use it to better your company.When you think you're working hard enough, remember that you may push yourself to work even harder and achieve even greater results.
2. Final thoughts
Here are 24 common print on demand mistakes for new business. Check it out now to get success in selling print on demand products.