Lacking some best merch ideas to launch your business in the new year? Don't worry, this article will introduce you to some of the best selling merchandise items to generate ideas from as well as gain some basic marketing strategies to boost sales more profitably!
Let's get started!
1. T-shirts – Most Popular Selling Items on Amazon
T-shirts are a great selling idea as it's not too casual or too formal. People feel comfortable wearing it on every kind of occasion. Plus, it's also easy to create a design, build your brands' personality and catch up with the current trends. According to Statista, the print-on-demand T-shirt industry is estimated to reach over 2000 million U.S Dollars by 2022 and is expected to grow more by the year 2025. This demonstrates that T-shirts are one of the best selling merchandise items that every print-on-demand business should not miss the chance to promote.  
However, in order to boost sales with T-shirts among numerous ideas, not only eye-catching design works but a plan is also crucially essential. To kick off your T-shirt marketing strategy, segment your target audience to identify which approaches will reach them effectively. For example, are you selling T-shirts for kids or adults, for couple wears or single moms, for gen Z or elderly people, etc? Ask yourself what type of customers you want to target before printing your T-shirts. 
2. Coffee mugs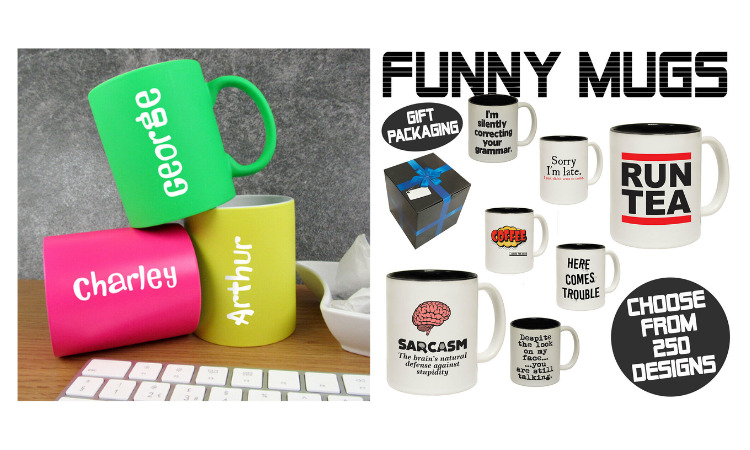 Personalized mugs are a great idea for print-on-demand businesses. Customers love mugs not because they are coffeeholic, but since it is one of the things that represent their characteristics. A person who loves Math will search for "statistics mugs", or a simple person might be into mugs with simple calligraphy or slogans. What's more, mugs are ideal home decor items that everyone loves to have at least one in their cozy kitchen!
Delight your customers with custom mugs that have their family & friends photos, or trendy gradient mugs, and so many more other ideas. If you decide to launch the same design for every home decor merchandise, you can start bundling relatable items with mugs and encourage your customers to buy the collection of your products. 
3. Posters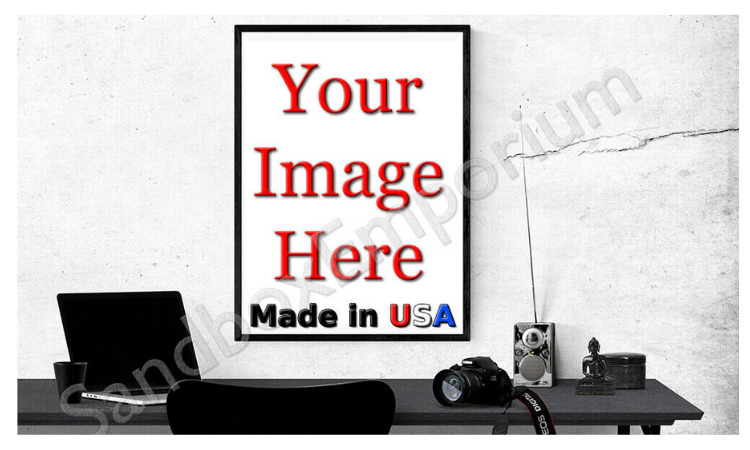 Posters are one of the best selling merchandise items that never go out of date due to their simplicity but elegance – a perfect home decor to put in any room that your customers want. Promoting posters is also a piece of cake as this type of product can be sold on any occasion. However, you can try to make it relevant to the festive events or holidays. Take Halloween as an example and you can launch some print-on-demand posters that bring the Halloween spirits! 
Additionally, if you don't want to sell personalized posters as it would take a longer time to design, build your personal brand and highlight the value you will bring to customers through arts. Take a look at how Alejandro Giraldo launched her art print store with mesmerizing illustrations. Start from passions first and then show it to the world!
4. Tote bags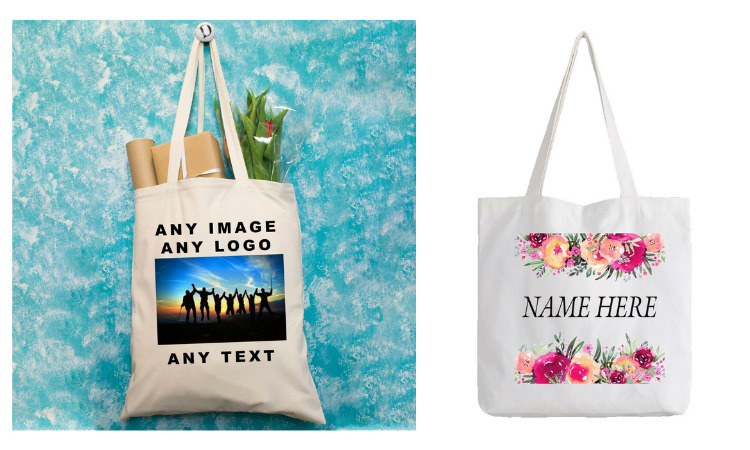 Reusable tote bags are multifunctional and eco-friendly products for shopping, going to a cafe, to school and workplace, and any other occasion! Due to their flexibility and high fashion, tote bags are also must-have items in everyone's closet. 
There are many best selling merchandise items related to tote bags for you to take references. You can launch a simple tote bag style but attractive and personalized design, or print various stylish bags like buckle table tote, two-tone tote bag, etc. Choose the style that represents your brand's identity and entice your target audience to become your customers!
5. Sweatshirts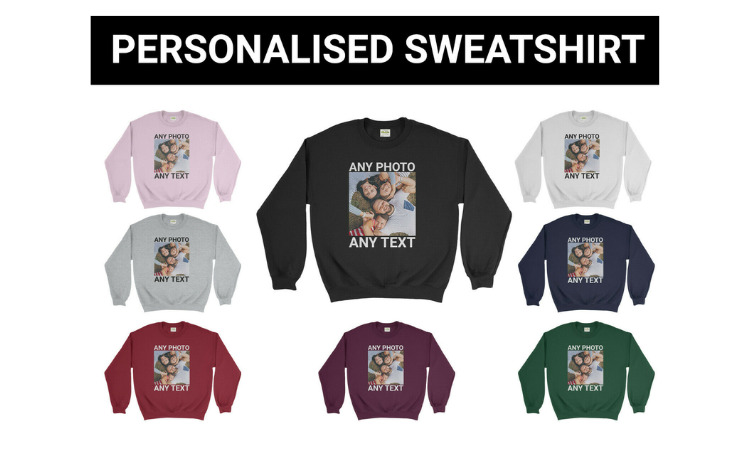 Sweatshirts can also be a trendy addition among other best selling merchandise items for all seasons. Consider creating designs based on seasonal events to boost the appeal of your sweatshirts. Customers, for example, may assume that sweaters are overly warm for summer vacations. In that case, may persuade them to change their minds by adding summer sweatshirts to your store and initiating ads campaigns to introduce them.
Sweatshirts and T-shirts can have similar marketing strategies to generate more sales. If you want your sweatshirts to be on-trend more quickly, collaborating with micro-influencers or applying user-generated ideas is a great start to make your brands become more well-known in an organic way. 
6. Hats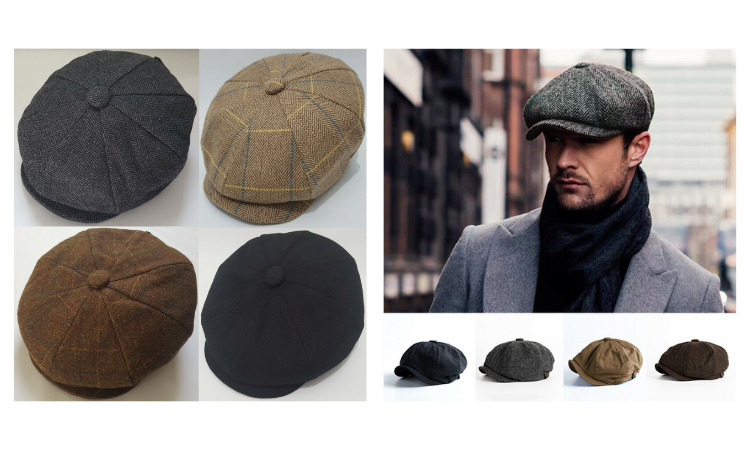 Another best selling merchandise items not to be missed are hats. As we can see, hats are stunning and practical accessories since they protect us from the sun as well as be a mix-and-match with our outfits. A custom hat will definitely help customers stand out from other types of hats as well as represent their personality.
Making your hats trendy isn't a difficult task, as a simple icon in the center of the hats is also able to generate significant sales. Moreover, it depends on your brand's identity that your hats can be either minimal styles or colorful. However, make sure to keep your business up-to-date about color themes or the latest trends to apply on your hats. 
You can also bundle up products with hats, T-shirts, shorts, etc., and get some photoshoots with influencers or KOLs. This helps generate new leads and customers visiting your stores to browse for your amazing collection. 
7. Caps & Beanies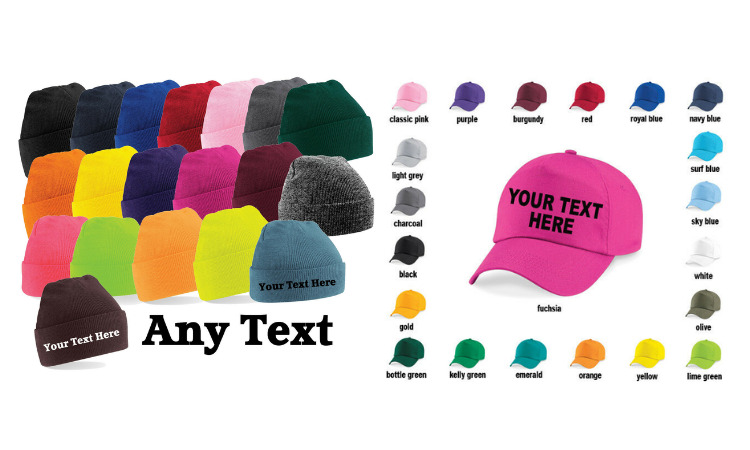 Following hats, caps & beanies also prove their popularity and the multiple functions that are worth a try for print-on-demand business. For beanies, although it's perfect for cold months, customers still make a purchase during the year as it has a trendy style with versatile purposes. Meanwhile, caps are ideal to wear on any kind of occasion as well as a perfect mix-and-match item, especially for streetwear-holic. 
However, the printing process of that headwear is not easy, so the design or pattern doesn't have to be sophisticated. A tiny but attractive icon can also raise your brand awareness. With those types of best selling merchandise items, it is best if you can cooperate with influencers to promote your brand through social media. 
8. Phone cases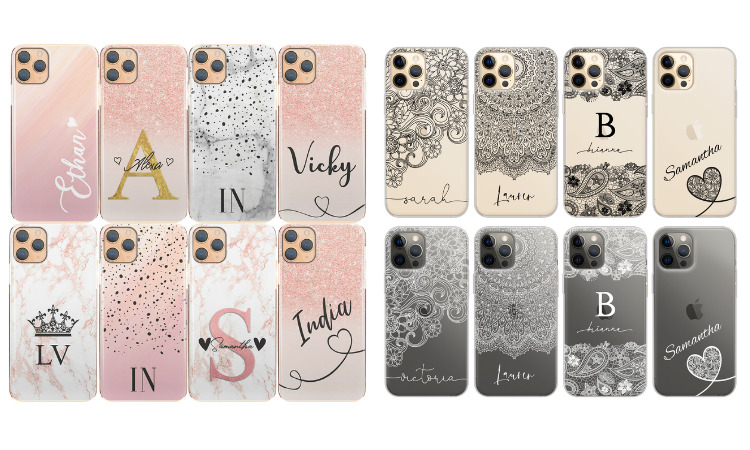 People adore customizing their phone cases as trendy accessories to go with their personalities or their clothes. There are a lot of phone case models on the market, which are all following the current trends and hardly see any uniqueness among them. Customers can just randomly pick a store and get the popular cases they want. 
Therefore, in order to make your phone cases one-of-a-kind and stand out from other competitors, remember that personalization is the key to staying on top of your customers' minds. You can allow customers to design plain phone cases with their own styles and assist them in the production stage. If not, providing supportive customer service to help customers find the phone case that they love most is also a way to get your products personalized with customers. 
9. Face masks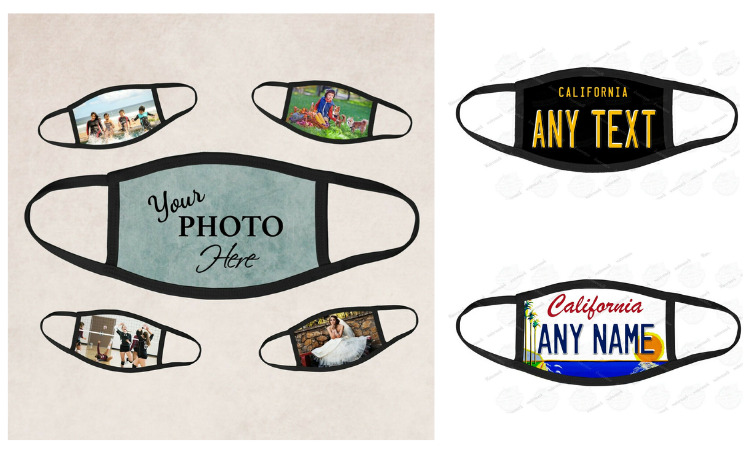 Not to mention the necessity of face masks during the ongoing pandemic, people also love how to "show off" their personas with custom face masks. Your company can make use of our current situation to create high-quality, eco-friendly, and fashionable face masks. Aside from focusing on the appearance of your items, be sure to use materials that can ensure consumer health so that you can increase client loyalty and truthfulness towards your organization.
However, boosting sales with custom face masks is not easy when simple plain masks are highly in demand. Therefore, the very first step to get your personalized face masks popular is to attach them as a gift when customers buy a particular product in your shop. This can be considered as a product-testing way in order to discover whether your customers like custom face masks or not. You'll figure out a way to improve your face masks after generating customer feedback. 
10. Blankets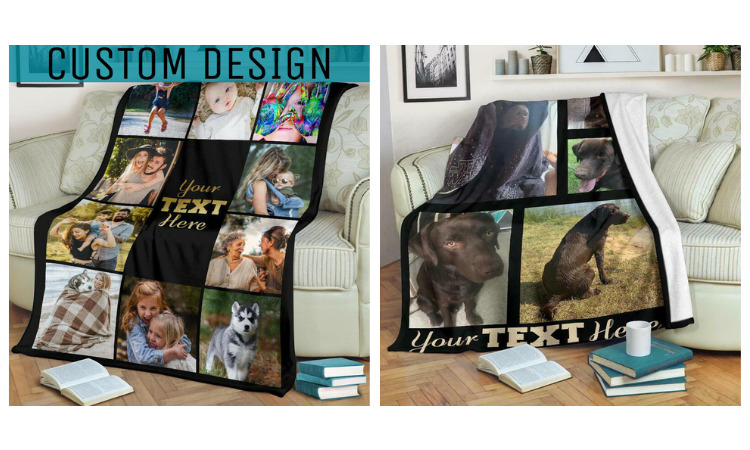 Since home necessities are on-trend during the lockdown, people start browsing for more personalized products with multi-functions and high fashion. Blankets are not exceptional. There are numerous ideas to start customizing your blankets and generating more sales, ranging from throw blankets, sherpa blankets, hooded blankets, and so many more. 
Nonetheless, prioritizing the blankets' materials to bring the comfy feelings will be more convincing when you persuade customers to try your custom products. Furthermore, promoting blankets with patterns based on weathers, trends, seasons, holidays, etc., might encourage customers to decorate their house with your products more effectively. 
11. Stickers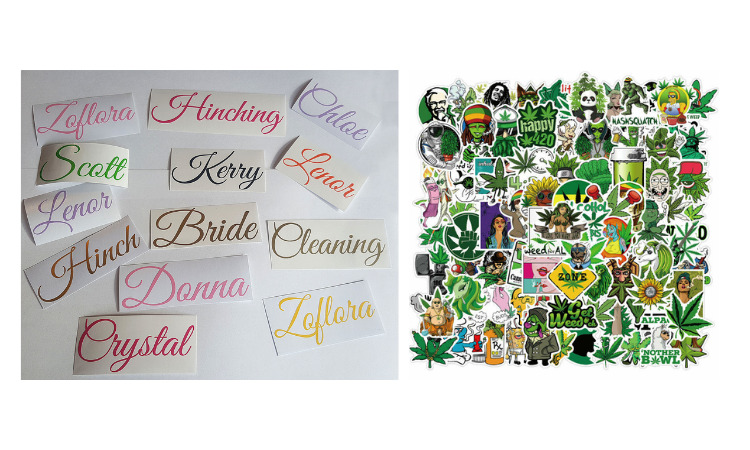 Print-on-demand stickers aren't something of a hot trend, but their diversity and aesthetic ensure that they'll never be best selling merchandise items that are out-of-date. Since it has versatile usage, customers can purchase a package of stickers to decorate their laptop, fridge, notebook, helmet, or present box for their friends. 
To begin this business, you can design a template or a character to represent a pack of stickers. Or else, buying copyright designs to produce stickers is also a good idea if you can manage your budget well. In order to entice customers to buy as many stickers as possible (of course you will also have to set a minimum purchase, e.g: 100 stickers/pack), you can offer discounts, special deals, or free shipping. 
12. Keychains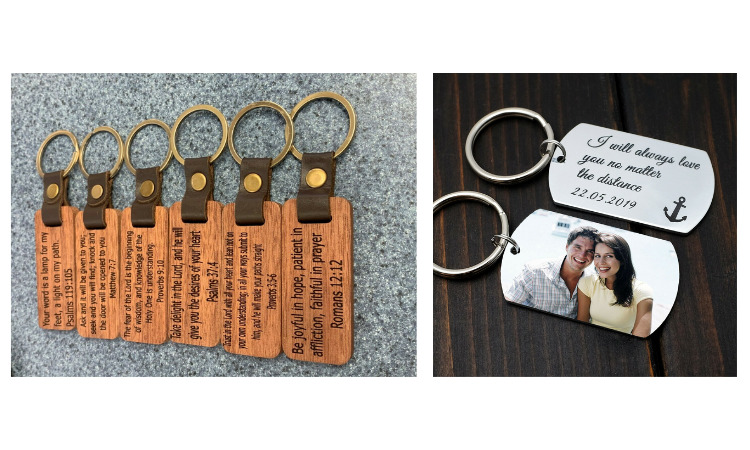 Attractive custom keychains help customers recognize their important keys seamlessly as well as showcase their stunning set of keys in a personalized way. If the buyers already have a keychain for themselves, those best selling merchandise items can also be souvenirs for family & friends. Plus, your impressive products can also inspire customers to make a collection consisting of 1-0-2 one-of-a-kind keychains. Perhaps they will become your top loyal customers?!
However, general ways to boost sales with print-on-demand keychains are to ensure quality, choose your color palette or symbols that go with the trends or your brand's personality. What's more, offering keychains as a gift when customers make a purchase for your other products is also a way to gradually stimulate interest from them. 
13. Socks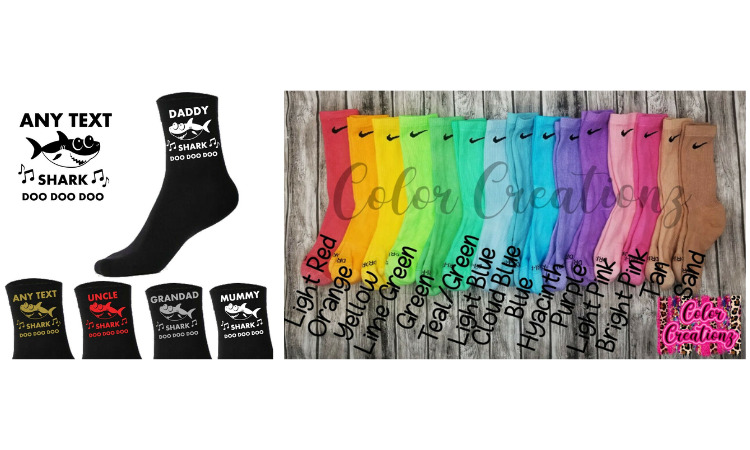 Selling trendy custom socks, why not? 
First things first, it is clear that socks are necessary items not only for their functions but also for the mix-and-match possibility with the shoes you wear, and even your outfit. Not to mention that the printing process for custom socks is also cost-effective and time-saving. Everyone needs socks in their wardrobe, but a personalized pair of socks may work wonders when it comes to special occasions. 
Socks with brand logo, unique icon or pattern, the trendy and easy-wearing color will attract customers at its full potential. Start your small fashion show through video content to showcase your socks when matching with other products, such as T-shirts, sweatshirts, etc. Tiktok or Instagram Reels would be perfect platforms for you to launch your socks ads campaigns organically!
14. Home Decor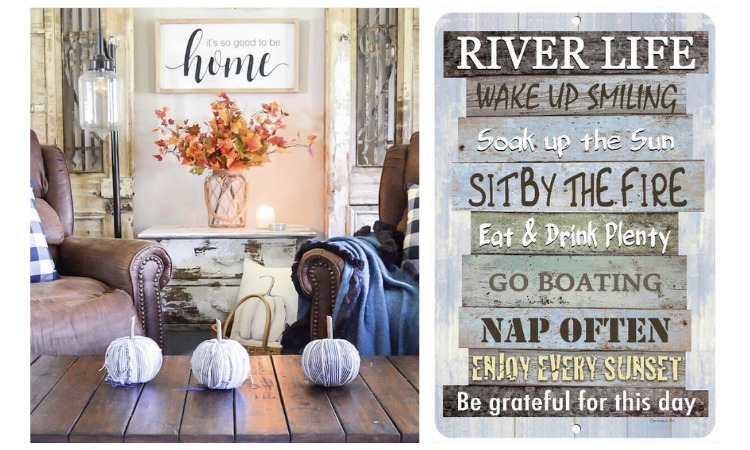 While we were taking care of our health during the lockdown, it is clear that home décor is still on our bucket list since we have more time to decorate our home. Specifically, seasonal decorations are likely to play an important role in inspiring customers during major holidays such as Christmas, New Year's, to name a few. 
What's more to expect is some best selling merchandise items are always on-trend for you to sell such as posters, paintings, wall arts, etc. Those best merch ideas can also be amazing or surprising gifts for customers to give to the ones they love. 
15. Sports bottles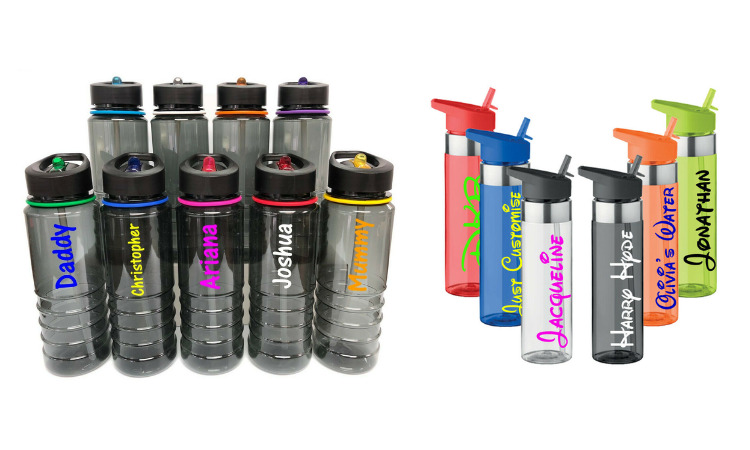 Losing hydration while exercising is undeniable, but introducing your unique sports bottles to bring value to those targeted customers is one of the best merch ideas. Besides, if you know how to showcase the necessity of customers' health as well as the environmentally-friendly features of your products, your customers will definitely love your sports bottles at first sight. 
The basic and elegant design is what most people like about sports bottles' appearance. However, it also depends on your brand's personality to promote the style of bottles you'd like. Put in mind that educating the value of your products to customers will help you gain more trust towards them, and generate more sales overall. 
Wrapping up!
Among those best selling merchandise items listed, we believe you've already decided on your niches and marketing approaches to achieve your company objectives. The next step is to increase brand recognition and implement customer-centric initiatives in order to develop more meaningful interactions with your target audience!