A variety of marketing methods is required to launch your WooCommerce store and then meet sales objectives. To stay ahead of the curve, fierce competition and demanding clients necessitate the utilization of all possible marketing strategies, including Woocommerce affiliate marketing plugins.
1. What is Woocommerce Affiliate marketing?
Affiliate marketing is a method of expanding your brand's reach by granting affiliate marketers access to distribute your products and services to a larger audience while compensating them for each transaction.
You'll need the necessary tools, most notably Woocommerce affiliate marketing plugins, to conduct a successful affiliate marketing campaign. This post will walk you through all of the best Woocommerce affiliate marketing plugins so you can decide which one is right for your online business.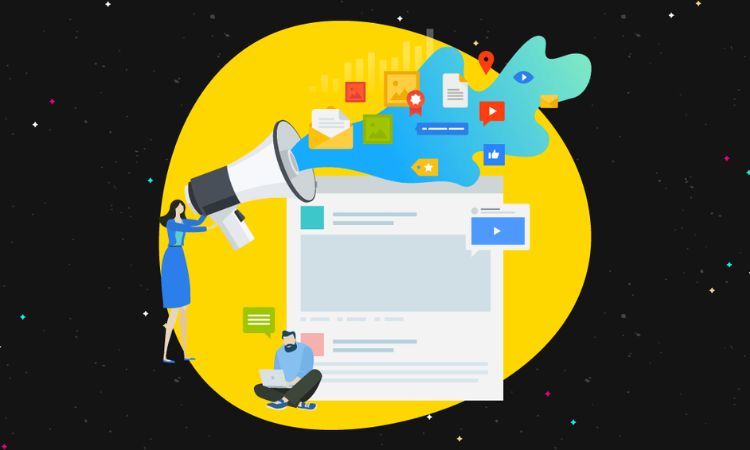 By registering Woocommerce affiliate marketing plugins, managing rewards, and selecting payment methods, an affiliate plugin allows you to manage all of your affiliates from a single dashboard. It can also assist you with URL monitoring so that you can know which affiliates are performing best and how much money they are bringing in.
2. Why Do You Need an Affiliate Program for Your WooCommerce Store?
Using numerous marketing tactics, such as an affiliate marketing scheme, to ensure that your online business receives consistent traffic and sales is essential. Affiliate marketing is a simple and effective technique to increase the number of people who visit your business and buy your items since it is no longer just you who is marketing your online store; your affiliate partners are now assisting you in increasing sales in exchange for a fee.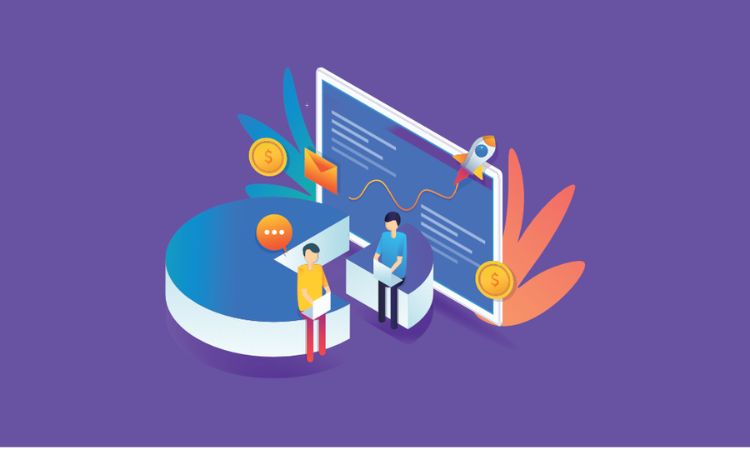 3. How to pick the best Woocommerce affiliate marketing plugins
Let's talk about how to pick a WooCommerce affiliate plugin to execute your affiliate program now that we know how it may help your shop. Here are some of the characteristics to look for in an affiliate plugin to do this:
Simple to use — The Woocommerce affiliate marketing plugins should have a simple dashboard that doesn't take long to get used to.
Manage affiliate links — A must-have feature in the plugin you pick is the ability to manage, save, and organize affiliate links.
Integrate common payment gateways — Your affiliate plugin should be able to function with all of the most popular payment methods, such as PayPal and Stripe.
Track partner performance — It's critical to keep track of your top-performing affiliate partner so you may reward him or her with a higher compensation.
Create affiliate links for your partners — Of course, a WooCommerce affiliate plugin should be able to do this.
4. Top 10 WooCommerce Affiliate Plugins for your online shops
Here are the top 10 Woocommerce affiliate marketing plugins that you can use to start implementing your affiliate marketing plan. Remember that these 10 Woocommerce affiliate marketing plugins aren't ranked and are instead inserted at random.
4.1. Pretty Links
Pretty Links is one of the best Woocommerce affiliate marketing plugins. The plugin's primary objective, as the name suggests, is to make affiliate links seem attractive. It automatically adds affiliate links to the given term.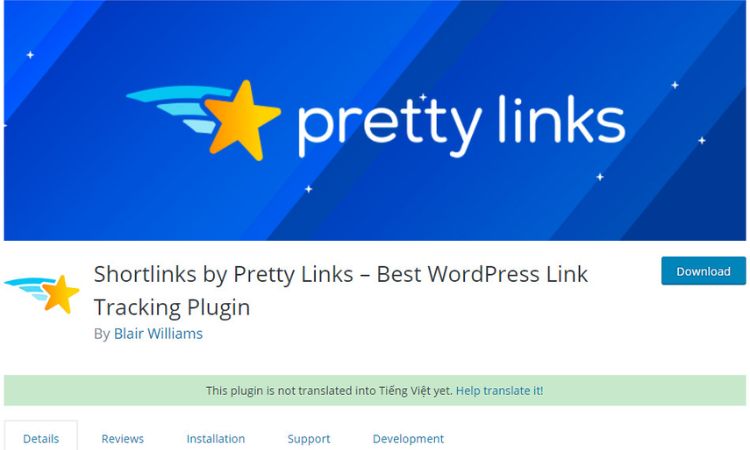 Every click on the URL is recorded by the affiliate plugin, which keeps track of them and provides data on them. It generally contains data such as the number of clicks on the link, the number of unique clicks on the link, and other data such as the IP address, operating system, referring site, and so on. The best benefit of this plugin is that it allows you to check which affiliate link is the most profitable for you.
Link reports are an important tool since they may quickly help you improve click-through rates. When a link on a website receives a large number of clicks, it indicates that the content is helpful. If it's working, you should do more of it.
Similarly, if some websites receive a lot of traffic but little clicks, you may consider improving your affiliate links to attract more people. Instead, focus on improving the quality of your call to action and content.
Here are some of the prominent features:
The characteristics of keyword exclusion, dynamic redirection, and link scheduling are all quite useful.
Affiliate links lead to a server-level redirect.
The tracing of links is thorough.
Auto-linking features save time and increase money.
Price
Beginner- $79/yr
Marketer- $99/yr
Super Affiliate- $149/yr
4.2. Post Affiliate Pro 
Post Affiliate Pro is an all-in-one affiliate tracking solution with hundreds of features spanning from affiliate link creation to precise and thorough reporting. Affiliate links, custom affiliate links, direct link tracking, private campaigns, sub IDs, and a variety of other tracking methods are included.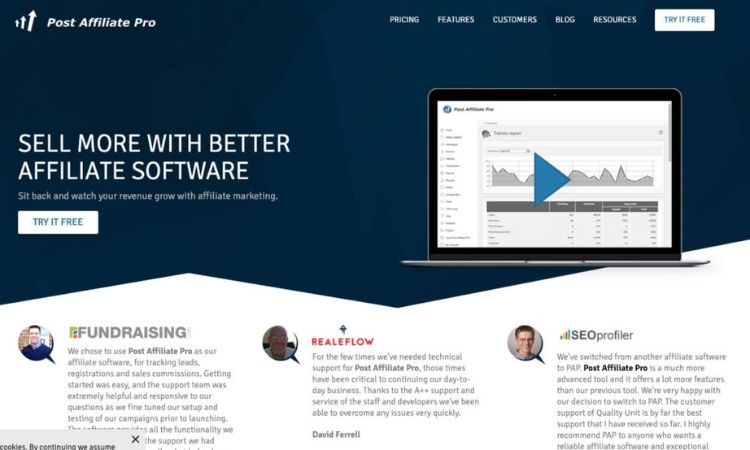 You can also use a banner rotator, flash banners, peel banners, and HTML banners to manage your promotional material. Action commissions, lifetime commissions, multi-tier commissions, and commission groups are all options for commissions.
Here are some of the prominent features:
Award performance bonus
Customizable user interface
Multilingual support
Mass payments
Price
Pro – $97/mo
Ultimate – $197/mo
Network – $477/mo
4.3. Tapfiliate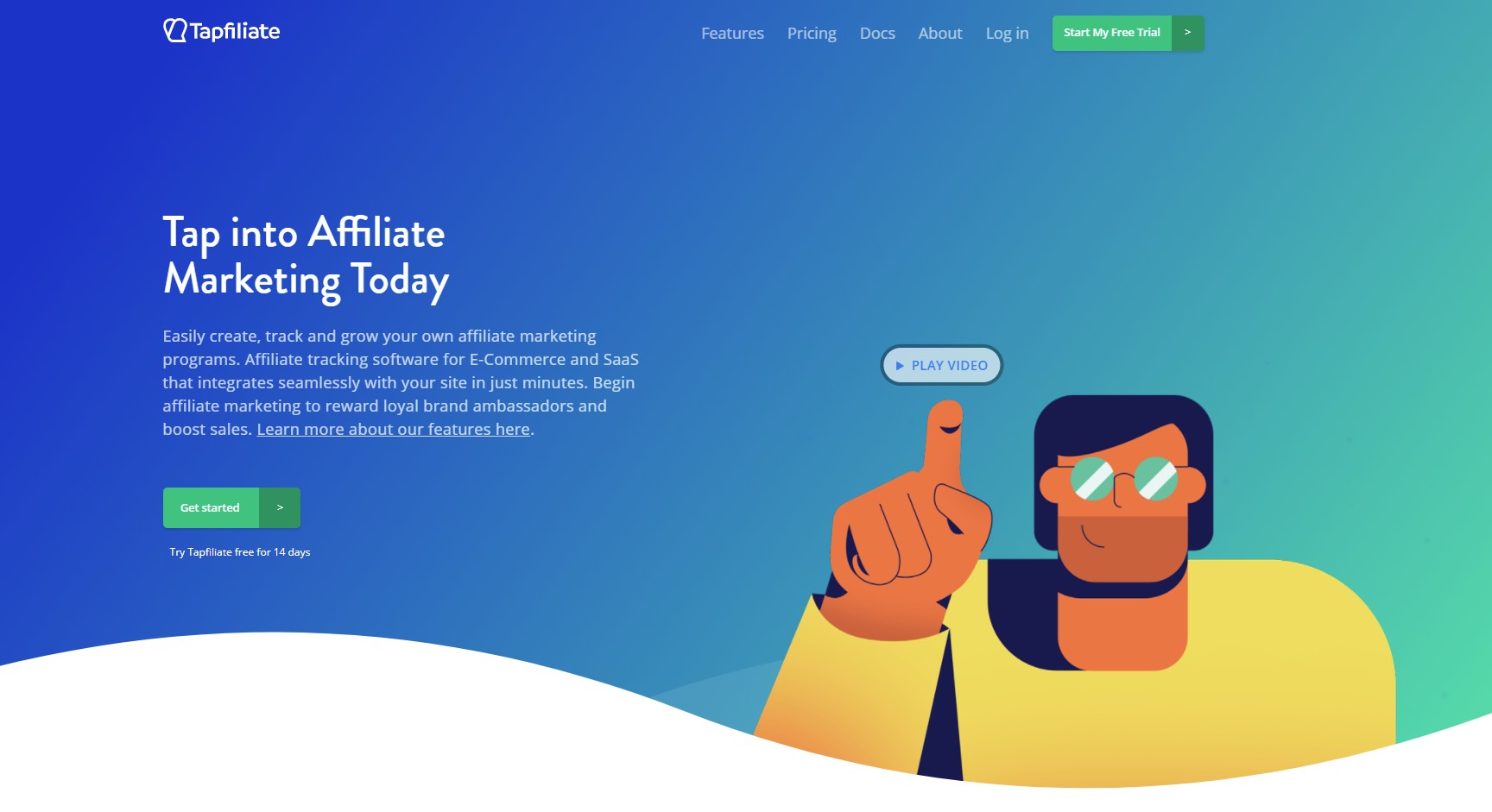 Tapfiliate is one of the excellent Woocommerce affiliate marketing plugins that makes it simple to set up, administer, and expand your affiliate program in order to increase traffic and revenues. It takes only a few minutes to integrate with your online business, following which you can start registering new affiliate partners and assigning them unique affiliate URLs.
Tapfiliate, like many decent Woocommerce affiliate marketing plugins, includes a sophisticated dashboard that displays all of the data in a graphical way for simple analysis. You may also build custom promo codes for your affiliate partners.
You may also generate social media posts for your affiliate partners and manage your banners and other branding materials.
Here are some key features:
Supports six different languages
Custom signup field
Other eCommerce marketing tools can be easily integrated.
Shortcode for easy implementation
Set custom commission plans
Price
Essential – $69/mo
Pro – $149/mo
4.4. Coupon Affiliates Plugin
Coupon Affiliate Plugin helps you create a sophisticated coupon-based affiliate program for WooCommerce that includes extensive coupon usage information. It also provides your associates with a unique connection to a user-friendly affiliate dashboard where they can check discount use data, recent orders, the commission collected, referral URLs, and more.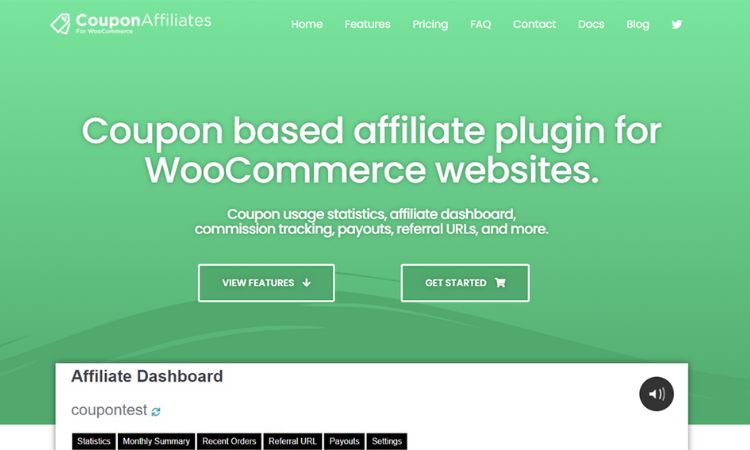 Here are features of the plugin: 
Coupon code details
Total sales via coupon
The total amount saved via coupon
The total commission earned by the affiliate via coupon
Latest orders that have used the coupon
List of products purchased in each order
Referral URL, including clicks and conversion
4.5. Affiliate For WooCommerce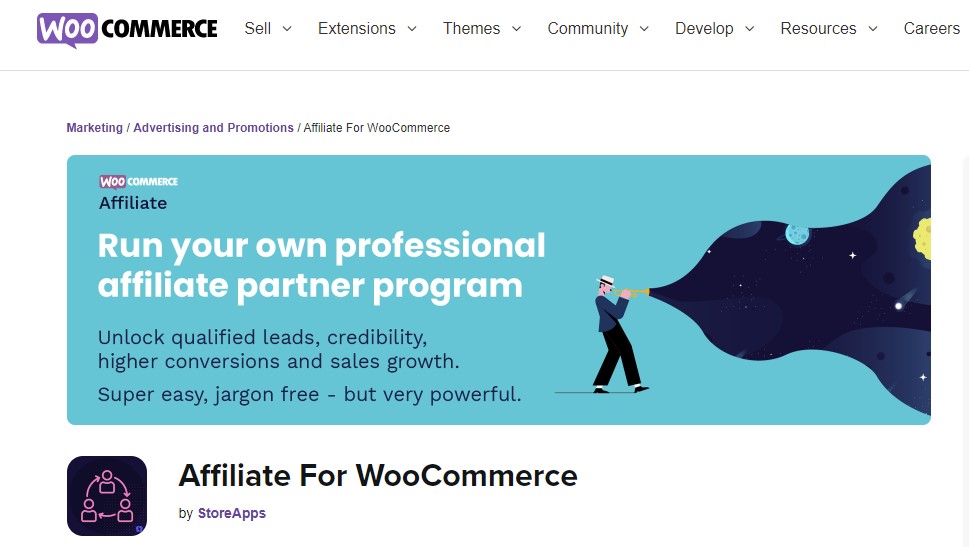 Affiliate for WooCommerce is an affiliate plugin developed by the StoreApps team, a well-known WooCommerce plugin developer with multiple plugins featured on the official WooCommerce website.
The plugin offers you complete control over your affiliate program, allowing you to approve affiliate partner requests, release payouts, and convert consumers into affiliate partners, among other things.
Affiliate for WooCommerce also comes with an easy-to-use dashboard that displays all of the important data in a clear and concise manner. It offers a single-page user interface, so you don't have to waste time switching between tabs to obtain information. You also get full support from the plugin's creators, so you can get the help you need if you have any issues.
Here are some of its unique features:
Use coupons for tracking referrals
Setup unlimited affiliate partners
Ability to set storewide affiliate commission rate
Affiliate leaderboard to track performance
Real-time sales reporting
Price: $129 billed annually
4.6. AffiliateWP
Affiliate WP is one of the popular Woocommerce affiliate marketing plugins with a ton of features that will help you increase your affiliate marketing sales and conversions. To begin with, the plugin is really simple to install. Your affiliate program will be up and running as soon as you install the plugin on your WooCommerce store.
The plugin's state-of-the-art dashboard, which also incorporates new affiliate registrations, allows you to track sales and traffic from affiliate partners in real-time. You may also control the creatives and other brand aspects that your affiliates will use to promote your business and items.
In addition, each of your affiliates will have access to a separate page where they can track their profits, sales, and affiliate URLs.
Some of its prominent features are:
Integrated payout service
Affiliate coupon tracking
Manual affiliate approval
Automatic affiliate creation
Simple shortcodes
Price:
Personal – $149/year
Plus – $199/year
Professional – $299/year
Ultimate – $499/year
4.7. Solid Affiliate
Solid Affiliate is a new WordPress plugin that makes adding affiliate or referral networks to WooCommerce sites a breeze. It's a feature-rich application that's a one-stop-shop for anyone looking to develop, manage, and track their affiliate program straight from their WordPress dashboard.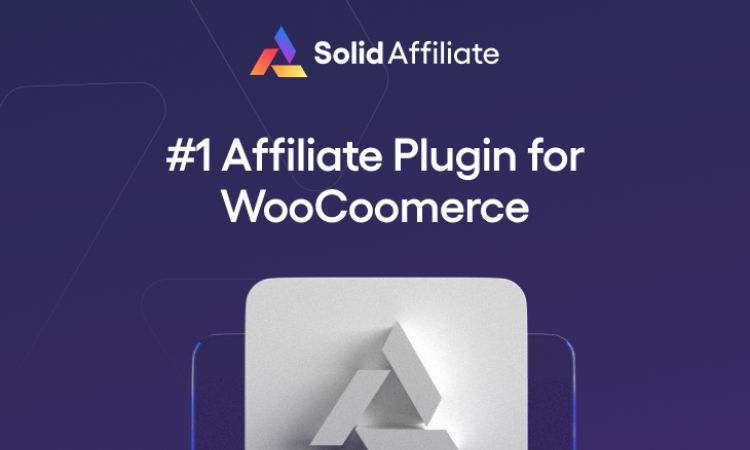 The plugin has an easy-to-use interface and a clever installation process that allows you to quickly set up an affiliate network. Detailed reporting is one of its primary advantages, which allows affiliates to readily track their commission rates.
Solid Affiliate is significantly less expensive than other Woocommerce affiliate marketing plugins. Users may acquire a lifetime license for $99 that can be used on an infinite number of websites. The plugin also comes with lifetime updates and support.
Some key features of this plugin are:
A user-friendly front-end dashboard for affiliates.
Integrate constantly to WooCommerce and its Subscriptions
Excellent lifetime support and lifetime updates
All major builders supported
Detailed reports
Price
Solid Affiliate is now running a limited promotion for its lifetime subscription, which is $99 instead of $199.
4.8. YITH Woocommerce Affiliate 
You've probably heard of YITH, a prominent WooCommerce plugin development organization that has created fantastic plugins for a variety of purposes throughout the years. Another plugin in its portfolio, YITH WooCommerce Affiliate, assists store owners in running an efficient affiliate program by automating numerous activities and providing them greater control.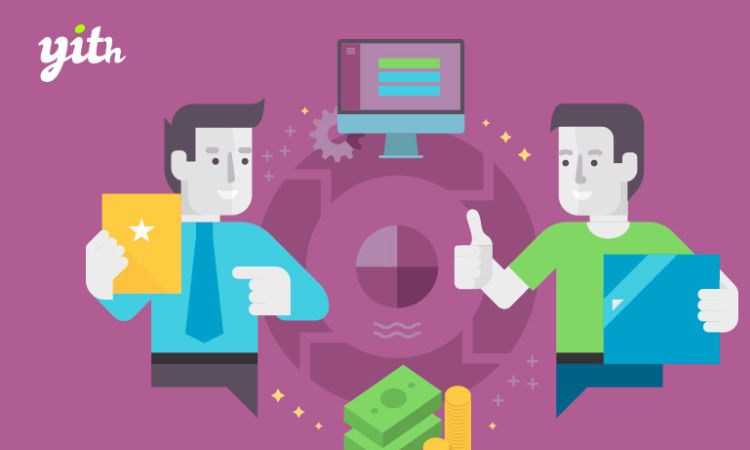 You may configure different compensation rates for different affiliate partners based on their performance and income creation using this plugin. You may also create different discounts and distribute coupons to your affiliate partners to utilize in order to promote your items and increase sales.
There are two versions of the plugin: free and paid. The subscription version includes all of the functionality of the free version, as well as some additional features such as the ability to blacklist affiliate partners, sophisticated reporting, and visit time-lapse.
Some prominent features of this plugin are:
Specify commission rate for each product/user
Email notifications to administer affiliate partners
Pay commissions every day
Automatic payment of commissions
Price
Single site – $99.99
6 sites – $279.99
4.9. Ultimate Affiliate Pro
With over 10,000 downloads and a 4.5-star rating on CodeCanyon, Ultimate Affiliate Pro is one of the most popular Woocommerce affiliate marketing plugins. The plugin has a variety of handy features that will help you grow your affiliate program and increase your revenues.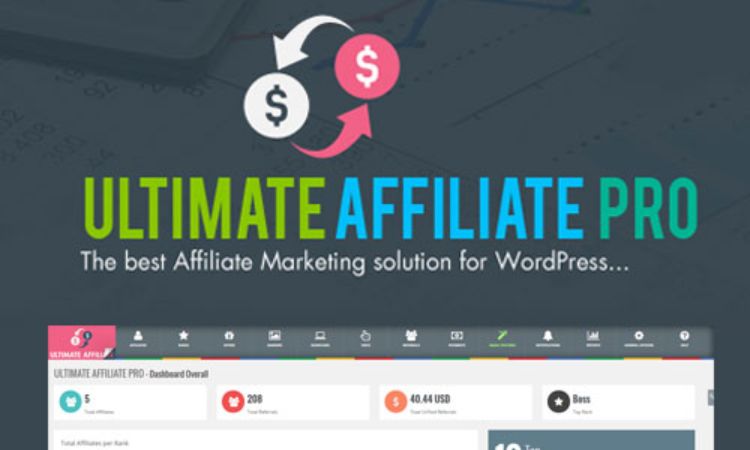 Affiliate Pro lets each affiliate partner develop their own marketing campaigns and increase revenue through a multi-level marketing approach, allowing them to create their own affiliate users. They may see a comprehensive set of metrics, such as CPL, CPC, CPS, and CPA, that can help them better build their marketing approach.
The plugin also features comprehensive assistance, including live chat with the plugin development team, online documentation to assist with plugin configuration, and video lessons to walk you through the dashboard.
Some key features of this plugin are:
Set lifetime commissions
Give performance bonuses
PayPal payouts
Award recurring referrals
Optin integrations
Price – $69
4.10. Referral Candy 
ReferralCandy is one of the most popular Woocommerce affiliate marketing plugins available, and it lets you expand your business through a referral model, in which your customers become affiliate partners by suggesting your items to others.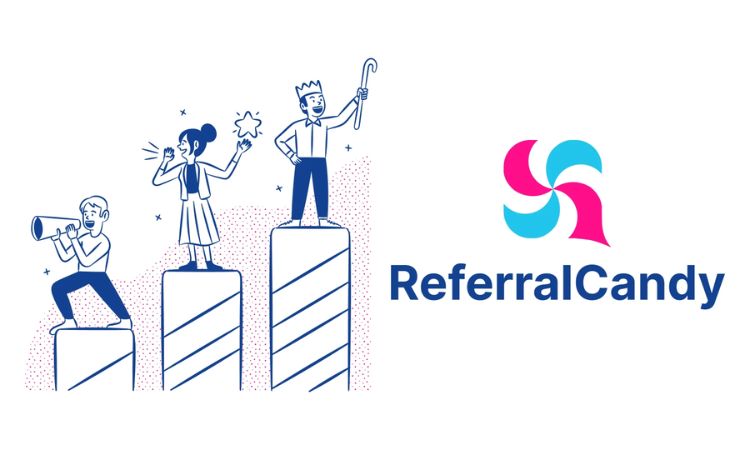 His powerful affiliate tool automates your referral program by automatically paying out your customers, saving you a lot of time. The dashboard is not only simple to use but it has just been modified to make it even quicker.
Other eCommerce platforms, such as Google Analytics, Mailchimp, Klaviyo, and others, maybe simply linked with Referral Candy.
Here are some of its key features:
Customized reward options for your referral partners
Included analytics and key insights in Data and dashboards
One-click integrations with other platforms
Live chat support
Price
Premium – 49/mo billed monthly
Enterprise – $3999/mo billed annually
5. Final thought
Affiliate marketing is a great method to grow your eCommerce business beyond your physical bounds by enabling third-party merchants to sell your things for a fee. By handling affiliate links, payments, commissions, and much more, smart Woocommerce affiliate marketing plugins guarantee your affiliate marketing program runs smoothly and does not take up a lot of your time.