Fast forward to today, and TikTok has surpassed Instagram as the most popular social networking site. TikTok has been voted the fastest-growing social media platform of all time, and it has been on the shortlist of the most downloaded applications for the previous three years.
With such rapid development, businesses would be missing out if they did not include "marketing on Tiktok" in their plan. For newcomers, though, getting the hang of this unique app isn't always straightforward. Add in the reality that marketing on Tiktok might look entirely random, and your marketing team is left with a lot of questions.
1. How Popular is TikTok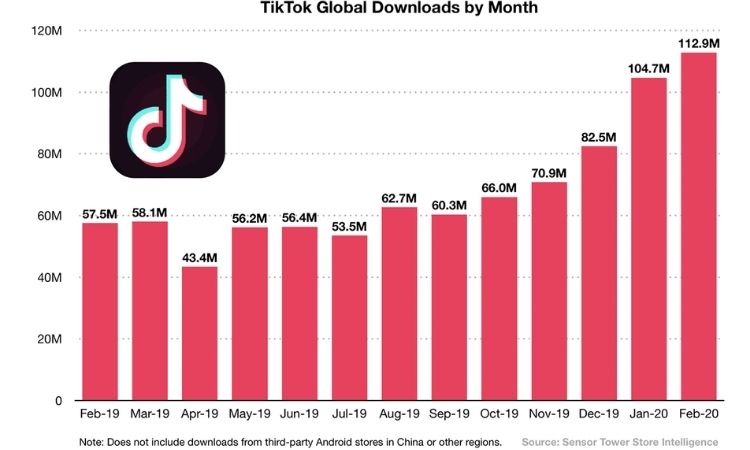 During the COVID-19 epidemic, the short-form video app grew rapidly as users found time to explore the platform and interact with their online audiences in new ways. With 315 million installs in Q1 2020, TikTok broke the record for the most downloads in a single quarter for a social app.
TikTok has a billion active users throughout the world. This places TikTok ahead of LinkedIn, Twitter, Pinterest, and Snapchat in terms of social network sites (excluding the Chinese counterpart Douyin, which has 600 million members).
To put this in context, it took Instagram six years after its start to reach the same number of monthly active users that TikTok did in less than three. It took the better part of four years for Facebook to reach the same monthly active user milestone.
Marketers are driven to TikTok because it symbolizes a crucial social media trend for young consumers' creative talents and teamwork. Users spend an average of 52 minutes each day using the app due to its fast-paced nature, which keeps them interested for lengthy periods of time.
90% of TikTok users check the app at least once a day. Furthermore, they are quite active on the app. According to a survey of TikTok users' activity over the course of a month, 68 percent of TikTok users watch other people's videos while 55 percent submit their own (Globalwebindex, 2019).
2. What is TikTok Known for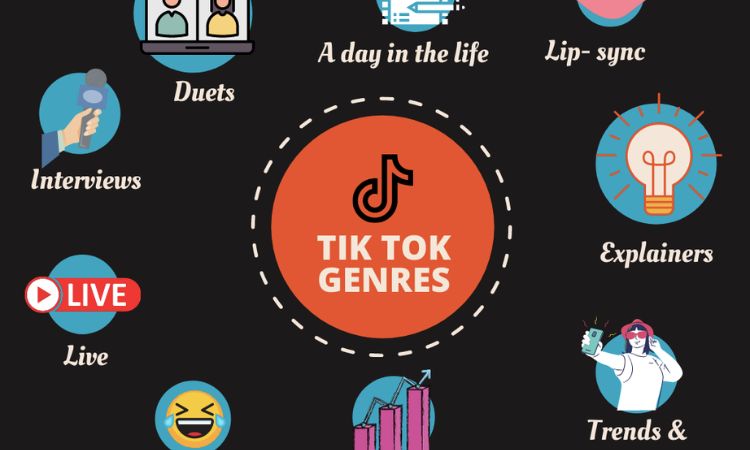 TikTok bills itself as "the ultimate destination for short-form mobile videos". Users may make and post a video that is up to 15 seconds long (but four distinct movies can be strung together to make a 60-second piece) that includes music, filters, and editing effects, or shows the user lip-synching or dancing to a song.
Its quick video format isn't only for dancing challenges and lip-synching, but those are two of its most well-known uses. TikTok creators are utilizing the internet to talk about difficult topics, advocate for change, and educate their viewers on topics ranging from healthcare to accounting. Check out our blog for some amazing social media video ideas if you're seeking some inspiration or want to expand your marketing on Tiktok following.
3. Tiktok Audiences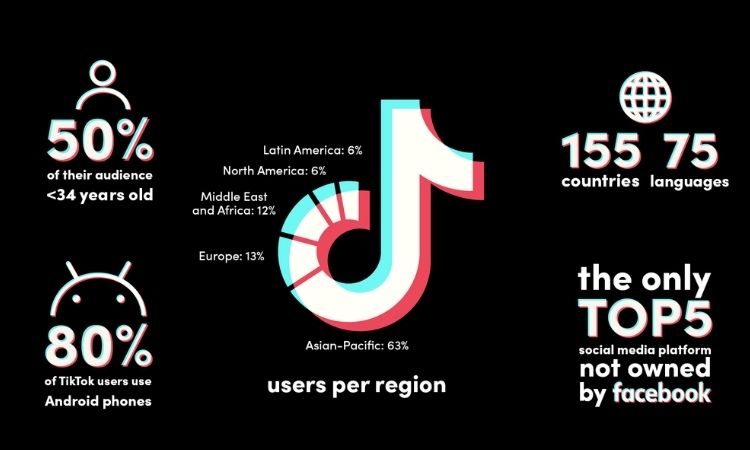 TikTok is most popular among teens all around the world, who are often the first to adopt new social media sites. They found out how to utilize and customize the platform to their preferences and purposes early on, and many have amassed tens of thousands of followers in recent years.
When Millennials and Baby Boomers join the platform, they may poke fun at themselves, either via their ineptitude with the app or through the material they create. Many allege that teenaged family members encouraged or motivated them to use the app. Despite the fact that marketing on Tiktok draws mostly to younger generations, it appears to be keeping its following as they get older.
In 154 countries, marketing on Tiktok is available. According to 2019 Global Web Index data, TikTok usage is greatest in Asia, with over a third of users aged 16 to 64 having an account. With penetration rates ranging from 12% in North America to 10% in the rest of the globe, there's not much to divide the rest of the world (Latin America and Europe).
TikTok has become a significant tool for global businesses to interact with youthful audiences, stimulate user-generated content, and collaborate with relevant influencers. Nike, Skittles, Fenty Beauty, Pepsi, Calvin Klein, Sony, and FIFA, to mention a few, have all run sponsored and influencer campaigns on marketing on Tiktok. Use a tracker tool to find relevant influencers if you're a brand trying to interact with marketing on Tiktok producers.
Reese Witherspoon, Snoop Dogg, Dua Lipa, and Kendall Jenner were among the numerous celebrities that used TikTok during the COVID epidemic in 2020 when many Hollywood stars and worldwide musicians were seeking methods to stay relevant and connected to followers.
4. What is TikTok used for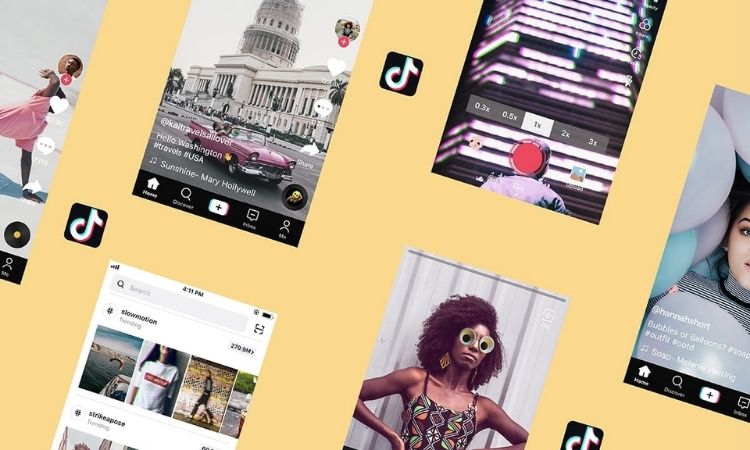 TikTok has established itself as a go-to destination for entertaining video, as seen by its two most popular hashtags: #entertainment and #dancing. Pranks, fitness, home improvement, DIY, beauty and skincare, fashion, food and cuisine, life hacks, guidance, and pets are among the app's most popular categories.
TikTok is witnessing an ever-widening spectrum of subjects addressed and covered on its site, including more personal and serious issues like:
Advice about health care. Lora Shahine, a fertility specialist, and Dr. David Puder, a psychotherapist, and physician, have both amassed hundreds of thousands of followers.

Gardening and cuisine, for example, have been more popular on the network, with Garden Marcus in Texas having over 650k followers.

Sharing crime-related information, such as in the instance of murder victim Gabbie Petito, whose automobile was discovered owing to TikTokers' footage, or the Kentucky girl freed from an abductor thanks to a distress hand signal she learned on TikTok.

As with any social media, there might be unpleasant behavior, such as the #couchboy hashtag craze, which speculated on a lady who surprised her college boyfriend and his quiet reaction.
Content that provides consumers with both inspiration and authenticity (a growing trend among marketers on social media) performs well. Unlike Instagram, where most videos and photographs have developed to be more precisely polished and, some may argue, less true, many marketing on Tiktok viewers like to see raw and truthful viewpoints.
TikTok has started a campaign called #LearnonTikTok, which organizes instructional material into categories such as "life hacks, scientific tutorials, cosmetic masterclasses, motivational advice, and fast recipes."
The BBC, Cambridge University, and Cosmopolitan Magazine have all contributed content to that hashtag, which has had over 198 billion views as of December 2022.
5. How does TikTok work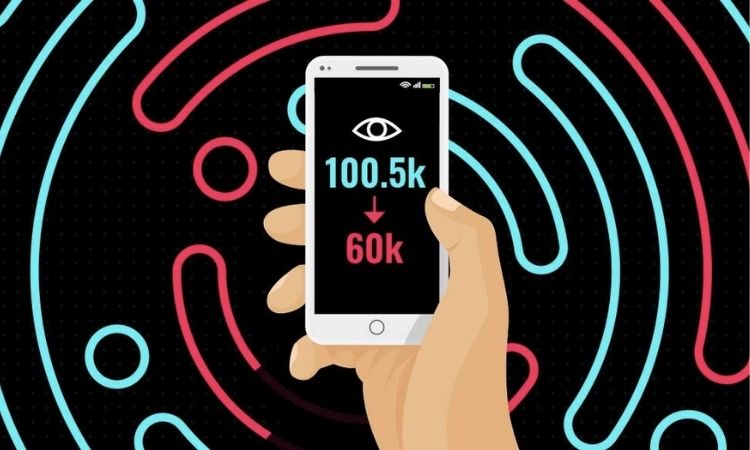 Users of TikTok may find videos by using hashtags and a special algorithm. When a user logs into the app, the For You page displays a personally tailored home feed. This is the greatest spot to go if you're looking for fresh stuff or people to follow.
Based on signals picked up by its system, marketing on Tiktok displays stuff here that it thinks is interesting for each particular user. The algorithm takes into account things like:
Your own preferences; country, language, and device

Information about the video: hashtags, captions, sounds, and genre

User interactions include the sorts of videos you watch, the accounts you follow, and the people you connect with.
TikTok picks material that it deems both intriguing and highly engaging for each unique user and displays it within the For You page, where it has a strong possibility of going viral. This is why challenges, pranks, and dance routines spread like wildfire within the app, since using a popular hashtag or a trendy sound makes it very easy to obtain awareness. Take a look at some of the fundamental characteristics of viral videos if you need some inspiration.
6. How can marketers use TikTok
Marketing on Tiktok provides a fantastic chance for marketers to reach out to younger consumers all around the world in a fun and creative way. Many social media memes start on TikTok, and being at the forefront of these cutting-edge trends may help companies gain credibility. Marketing on Tiktok does not need large resources for video content development, as spontaneous footage shot in everyday settings has just as much of a chance of succeeding. Many TikTok movies were shot in bedrooms, parking lots, and gardens.
When it comes to reaching and engagement, TikTok gives advertisers a fair playing field. Due to the viral nature of the algorithm, TikTok accounts with 0 followers may acquire millions of views on a new video, unlike social media sites like Instagram or YouTube. Engagement will follow as long as the material appeals to the audience.
TikTok's followers engage with the app at a higher rate than other social media platforms (Influencer Marketing Hub, 2019), so marketers may generate big buzz with a well-thought-out campaign including content that appeals to the app's target demographic.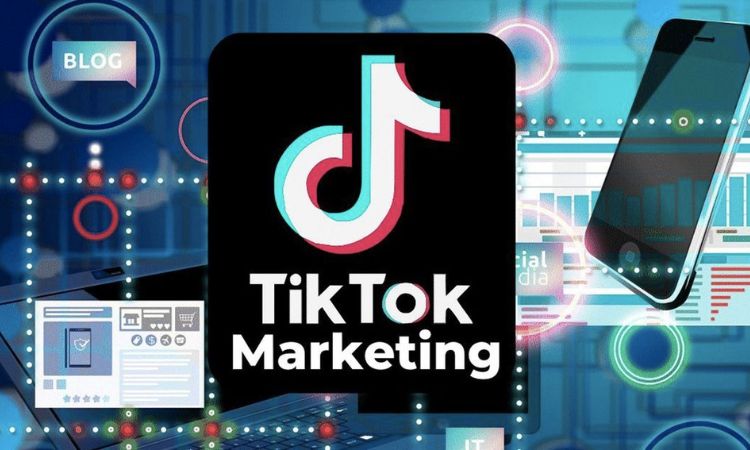 Marketing on Tiktok may be used in four different ways by marketers:
6.1 Branded channel
Make a branded page and start experimenting with different sorts of content. Content may be developed fast and on a shoestring budget. The best thing to do is to keep up with trendy hashtags and memes, and then adapt them to your business. Create and share real material using the app's built-in filters, effects, soundbites, and editing tools. Although marketing on Tiktok has a large organic reach, meaningful interaction can only be achieved if your content actually resonates with your audience and follows the platform's standards. It's just not possible to post your company's brand messaging here.
6.2 Influencers collaboration
The facts on influencers leave little doubt as to how effective they can be, therefore leveraging influencer communities is a smart strategy to use marketing on Tiktok. Influencers that live and breathe TikTok have built highly engaged followings by delivering relevant, high-quality material. They understand marketing on Tiktok and how to make use of its tools, features, and trends. Brands may contact these influencers and work on campaigns that utilize their abilities and knowledge. TikTok has its own Creator Marketplace, which was created to bring businesses and creators together.
Reaching out to TikTok's younger audience may be difficult, especially because many of these viewers are accustomed to skimming through advertisements on a regular basis. Brands should build stronger connections with larger content providers rather than launching a marketing effort on their own. Sending out PR packages is one of the most effective methods to do this.
Influencers may easily sample new items and promote them to their audiences using PR packages. In order to acquire these deals, many content creators will bargain with sponsors. In exchange, makers will create advertisements and unboxing films to promote the items.
6.3 Hashtag challenge
An excellent technique for companies to develop a cultural trend or meme is to provide a challenge for people to enter. Millions of people are drawn to the campaign's top-performing challenges to produce videos for it. The E.l.f cosmetics #eyeslipsface campaign, which had over 4 billion views and 5 million video submissions and was dubbed the most successful marketing on Tiktok campaign, is a fantastic example.
While many users will incorporate any trendy hashtag in the title of their TikTok video, this isn't always the ideal strategy for increasing views or brand awareness—especially for marketing purposes. Instead, you should be judicious about which hashtags you use. The easiest approach to accomplish this is to look at other videos with the same hashtag, identify trends, and try to duplicate them in a way that reflects your own brand.
6.4 TikTok advertising
TikTok is one of the most fascinating new advertising platforms since it has the reach of other platforms like Instagram but is yet relatively untapped by advertisers. This implies that generating impressions and clicks might be more cost-effective.
Marketers may use the app's homepage to host in-feed advertisements, sponsored hashtag challenges, and banner ads. Advertisers may target those who have watched comparable content to theirs in addition to age, region, and demographics. Marketing on Tiktok for Business allows advertisers to execute self-serve advertising campaigns.
WhatsApp is another social media platform to consider when seeking to engage with a youthful audience. The instant messaging software is becoming increasingly popular throughout the world, and if it is combined with Facebook and Instagram, it offers fantastic marketing options.
Conclusion
Yes, TikTok is a relatively new app on the market. At the end of the day, marketing on Tiktok is no different than traditional marketing in that it requires you to know your audience, engage them, and deliver value.
Lean into TikTok-specific strategies, such as hashtags, challenges, user-generated content, TikTok influencers, and TikTok commercials, at the same time. After all, if you're out of ideas, you can always ask your CEO to participate in a dancing challenge.