Twitter is a great place to interact with friends and keep up with industry professionals. However, if you want to utilize it to promote your company or personal brand, you must do more than just send out random tweets. It's also not enough to just publish your latest blog entries and product announcements.
In order to understand what's working and what isn't, a strong Twitter analytics tools strategy need in-depth Twitter analytics tools. Are there any clicks on your posts? Is there a certain type of content that performs better than others? What are the most popular subjects among your followers? What time of day do your followers seem to be the most active?
We've compiled a list of Twitter Analytics Tools for your Twitter efforts in this post. Some of these tools will also assist you in identifying patterns and monitoring your rivals' performance. All of this provides you with a better understanding of how to enhance your Twitter approach for long-term success.
1. What is Twitter analytics?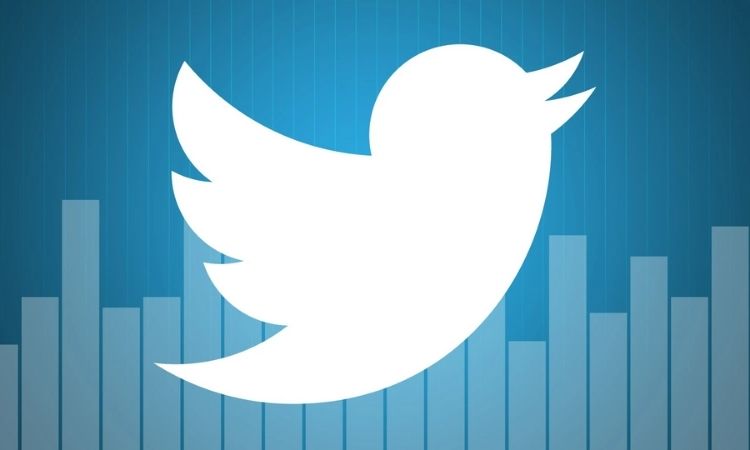 Twitter is a great way for businesses to reach out to their target audience and establish an online community. With thousands of competitors and limited opportunities for newcomers, depending on high-quality material will not suffice.
Twitter analytics tools maintain a tight check on each post's performance, not only assisting your company in content optimization but also advancing your Twitter marketing plan. Twitter analytics tools show numerous data to provide you with information on how each of your tweets fared. It's essentially a report on how well your content performs on the platform. It calculates data such as reach, impressions, clicks, and engagement rate to assist you in evaluating the performance of your content.
However, with so many analytics tools accessible today, picking out the finest ones may be a real problem.
2. Why Tracking Twitter analytics is Important
If you don't understand Twitter's importance, it might become a passive medium for your marketing plan. Twitter analytics may have a big influence on your online strategy if you pay attention to them. Brands sometimes overlook this social media site but trust us when we say that having a Twitter audience may be extremely advantageous to your brand's existence. Similarly, just tweeting will not provide results; companies must concentrate on Twitter insights and analyze them on a regular basis.
Here's how you can use Twitter statistics to your advantage:
Help you learn more about your target audience.

Provide data about your most popular tweets.

Keep track of your following development.

Informs you about visitors to your profile.

Informs you of any mentions.
Data for the aforementioned points can aid in the formulation of precise content strategies. When you have information on the top tweets, for example, you can figure out what type of material performs best for your company. These statistics might help you design and curate your content.
3. Top 10+ Twitter Analytics Tools for eCommerce
It's difficult to determine which Twitter analytics tools to trust with your account because there are so many.
Some people want to watch tweets about their brand or competitors, while others want to connect with leads or clients, and still, others want to measure the performance of their campaigns, among a variety of other things. With a Twitter search, you can accomplish a lot of things.
This list can come in helpful if you're seeking free Twitter analytics tools that can do more.
3.1 Followerwonk
Your brand must know your target consumer demography like the back of your hand to be successful on Twitter. Fortunately, Followerwonk's Twitter analytics tools can help you figure out who your followers are, where they're from, and what type of information they're tweeting.
You may use the freemium Twitter analytics tools to search for keywords in biographies and compare your profile to those of competitors. In addition, the platform gives a comprehensive graph comparing your Twitter profile's engagement and follower count to those of similar businesses.
Followerwonk is a great option for businesses that want to learn more about their target audience. The Twitter analytics tools will undoubtedly assist your company in reaching a larger and more engaged audience.
3.2 Tweepi – Twitter Marketing Tool
Tweepi is one of the Twitter analytics tools that can help you learn more about your audience. The Twitter analytics tools find you a target audience, which includes industry experts and influencers. Their artificial intelligence setup makes recommendations when you enter in the facts about the audience you wish to target.
When you create content for the audience you want to reach, you'll naturally draw more people interested in your topic.
3.3 Twitter Analytics
Do you enjoy freebies? Who doesn't like it? It's here that the Twitter analytics tools comes in handy! It's an ideal alternative for businesses that don't want to invest in a premium service right immediately but still want to track the performance of their tweets.
Do you want to learn how to use Twitter analytics? It's simple since most of the performance indicators are right there on the dashboard for you to view and use to increase your fan following.
This is Twitter's own analytics software. It's free for everyone and can help you figure out how well your tweets are performing.
You're given a 28-day summary at first, which includes information on your tweet count, impressions, profile views, mentions, and follows. After that, scroll down to get a month-by-month breakdown.
Other parts can be found as well. One is dedicated to your tweets, in particular, allowing you to discover which ones are doing the best. You may specify a date range and export your data from this page.
There's also an audiences tab, which, predictably, shows you who follows you. Demographics, consumer behavior, and lifestyle data are all included. Then you may compare it to pre-defined populations like millennials or small companies. If you publish videos, there's a section dedicated to them, with statistics on views, completion rate, and interaction.
3.4 Twitonomy
Twitonomy is the Twitter analytics solution for you if you're searching for a simple platform with a lot of data. Twitonomy is as easy to use as it gets; simply log in with your Twitter account and you'll be presented with the most significant social media data right away.
The stats on Twitonomy include a summary of your most popular tweets, engagement data, and the best times to publish. Additionally, the data is displayed in colorful graphs and well-labeled lists, making Twitter analytics very easy to understand.
3.5 Unboxsocial
Unbox Social combines the best of both worlds by providing tremendous insights into your Twitter account. It's one of the most effective Twitter analytics tools you'll ever need to grow your following in 2021.
It comes with a slew of premium features that allow you to track the returns on any Twitter action you engage in. The following are the most important features:
3.5.1 Get Twitter's Take on Post-Level Performance
With Unbox Social's Twitter Analytics, you can see how your tweets are doing at the post level. Use sophisticated insights to track and enhance the performance of your content.
3.5.2 Capture critical Twitter analytics
Easy-to-understand statistics and infographics provide a clear picture of your Twitter conversations. Use the data to boost your interaction levels and create amazing Twitter marketing campaigns. The graphic below gives a preview of the tool's Twitter analytics function, which tells you how your tweets have been retweeted and favorited by your audience.
3.5.3 Learn more about your target audience through Twitter demographics
You may also measure Twitter demographics such as audience interest, audience age, gender, geography, and language using the Unbox Social tool. It also informs you of the number of followers your follower has.
3.5.4 Customize Reports with a Single Click
Unbox Social allows you to create reports for each and every measure of your Twitter performance. Get personalized reports in a variety of formats that are simple to understand so you can make quick business choices.
3.6 Socialbakers
The Twitter analytics tools from Socialbakers is recognized for its comprehensive worldwide data and customized journey. Socialbakers will clearly lay out what's going on in your sector, with talks happening in every part of the network.
The Socialbakers Twitter analytics tool, which is powered by AI, offers a variety of information and advanced Twitter monitoring reports. In fact, the platform may be customized to a given nation and sector to produce the most brand-specific data. Socialbakers is the right platform for businesses looking to increase their Twitter ROI and want a quick, efficient, and user-friendly solution to do it.
3.7 Sprout Social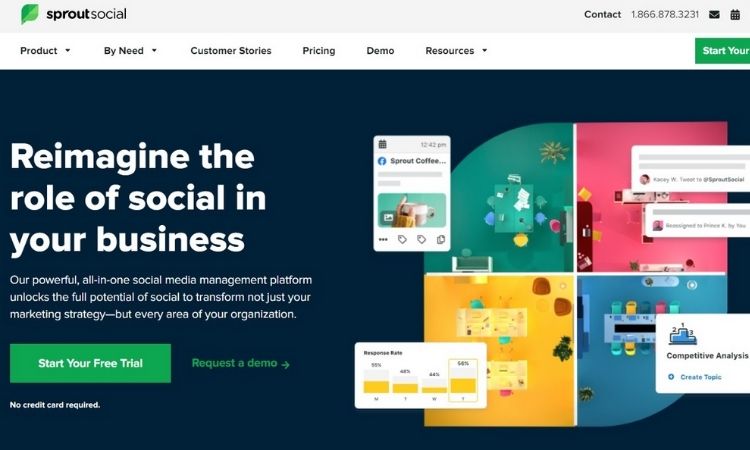 Because of its comprehensive reporting and smart publishing capabilities, Sprout Social is the market leader in Twitter analytics. The software provides extensive summaries of your overall findings, as well as the ability to examine how each particular tweet fared.
Using Sprout Social's Twitter comparison report, which creates a one-dimensional analysis on how your business compares to competitors, keeping a careful check on competitors is straightforward.
By highlighting subjects that are frequently referenced in connection with your business and new topics that are likely to stimulate interaction with your Twitter account, the platform helps you to work smarter, not harder.
Finally, one of Sprout Social's Twitter analytics' best features is the ability to schedule, queue, and publish tweets in advance. It's a fantastic method to relieve stress on the social media staff while still staying on top of the competition.
Sprout makes it easier to find and optimize your top-performing tweets, from reach and engagement to link clicks and hashtag performance. Premium Analytics may also help you figure out which Tweets are the most popular with your followers. It's simple to evaluate and share your most essential Twitter data with templated and configurable reporting choices. To assess the effectiveness of your social strategy, you may create bespoke monthly, quarterly, or annual reports based on your company's reporting structure.
3.8 Hootsuite 
In terms of Twitter administration and reporting, Hootsuite is one of our personal favorites. It's a freemium application, so if you have fewer than five social profiles to monitor, you may utilize the free plan. It allows teams to collaborate on campaigns across numerous social platforms using a single secure web-based dashboard.
You may use a Hootsuite account to execute marketing campaigns, plan posts ahead of time, discover and build Twitter audiences, generate custom Twitter reports, track hashtags, mentions, and Twitter lists, and much more.
It also includes an analytics area where you can see how well your Twitter postings are performing (among the content on other platforms). You may receive an overview with statistics on engagement and follows, but you can also construct bespoke reports to focus on what matters most to you.
Hootsuite's Twitter analytics tools is also useful for managing your online brand since it allows you to track content performance, create insight metric reports, and schedule updates ahead of time. Furthermore, the platform places a premium on cooperation by storing and organizing information in a common library for quick access.
One of Hootsuite's standout features is the ability to generate custom reports that highlight the data that matter most to you. With the touch of a mouse, you'll be able to know precisely how your brand is performing, whether it's a deep dive into engagement or follower demographics.
3.9 Mentionmapp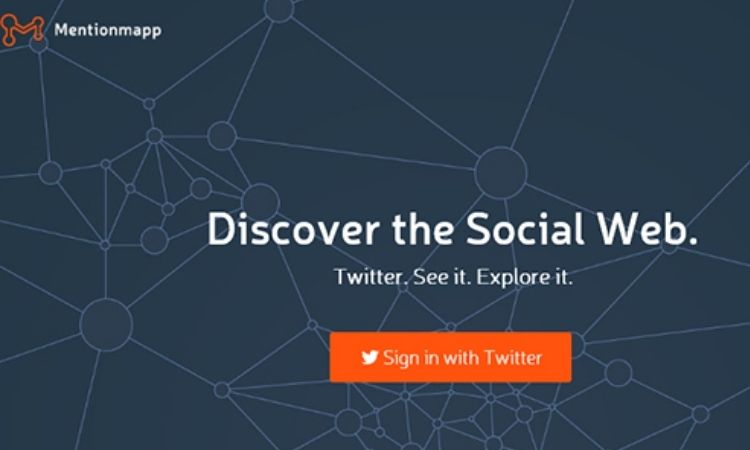 Mentionmapp is another option. You may map your network as well as the networks of others with this online service. Based on the individuals you've been connecting within your most recent Tweets, Mentionmapp creates a visual map of hashtags and username mentions.
It will also show you who those individuals have been conversing with on Twitter, allowing you to rapidly find new people who are related to your specialty. Each map displays important mentions, followers, and hashtags related to your Twitter account. This might include things like what people are saying about your brand on the internet and how it compares to rivals.
People, businesses, and issues that are currently dominating your sector are also identified using the smart Twitter analytics tools. Mentionmapp helps you to adapt your Twitter marketing approach based on data by obtaining a better knowledge of where your company stands.
3.10 Keyhole
With Keyhole's Twitter analytics tracker, you can get a better sense of your online community's sentiment. Keyhole is an analytics-only service recognized for its ability to track tweets in real-time, enabling a more flexible marketing approach.
Their Twitter analytics software also keeps a careful eye on campaign results, brand success across various social media platforms, and social media messaging during live events. In addition, the platform offers market research and influencer analytics to assist your company in developing the most effective Twitter marketing plan possible. Keyhole's Twitter analytics are excellent for businesses looking for up-to-date information to track hashtag campaigns and improve their Twitter strategy.
3.11 Union Metrics
Union Metrics is a complete social analytics system that is easy to use and excellent for beginner marketers, thanks to its colorful visuals and robust social intelligence engine.
Their Twitter analytics tools may help you figure out what material is ideal for your Twitter audience and which hashtags get the most views. Important market trends, competition insights, and an assessment of your overall performance on the platform are all included in the Union Metrics report.
The platform's capacity to propose optimization strategies for boosting your engagement, followers, and eventually sales outcomes is a capability that is unique to Union Metrics. These Twitter analytics tools are ideal for social media managers who wish to make educated marketing choices.
The Takeaway
Any company seeking to acquire influence and improve sales through an online community should use social media as a strategy. Twitter and other networking hubs may be an important component of any marketing plan and a great location to launch campaigns.
With that said, Twitter success is no walk in the park. Your brand should constantly be one step ahead of the competition in order to catch people's attention. Using Twitter analytics tools may be a quick and easy method to provide the greatest possible content at the right moment.