Your social media success is totally dependent on a lot of factors that is the quality of the content you provide. If you ignore your social media material, you're giving your competitors an opportunity to steal your engagement! 
Small businesses, on the other hand, have a variety of problems when it comes to creating effective, high-performing content. It's competitive, time-consuming, and should, at the very least, offer value to your customer's experience. If you want to stand out, your material must excite them.
In this article, we'll go over the top social media content that you should apply in 2022to take your marketing to the next level.
I. Reasons why top social media content is crucial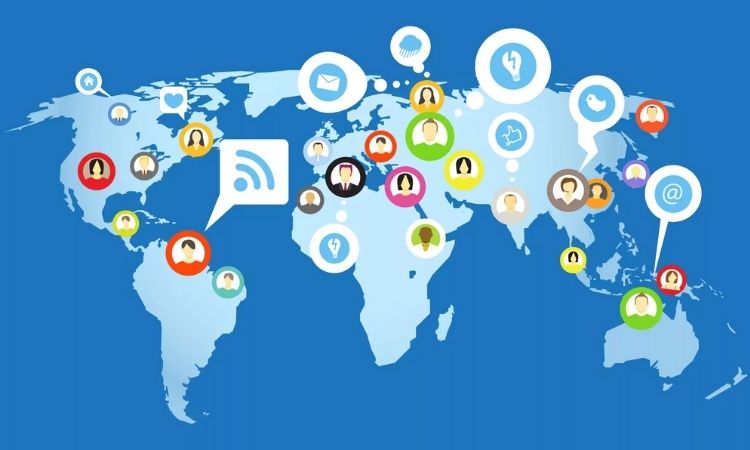 Social media can be an effective tool for both attracting and engaging an audience. Every social strategy revolves around content. On social media, it's how brands make their first and lasting impressions. It's a necessary component of how companies communicate with new and returning customers.
1. Get a voice on social media
Your brand's voice is developed through posting interesting (and diverse) content types on social media. It also gives you the proper tone to connect with your target audience. Each is aimed towards a particular market, thus their voices are tailored to fit their intended audience! Customers flock to you when your social media channels express the correct tone.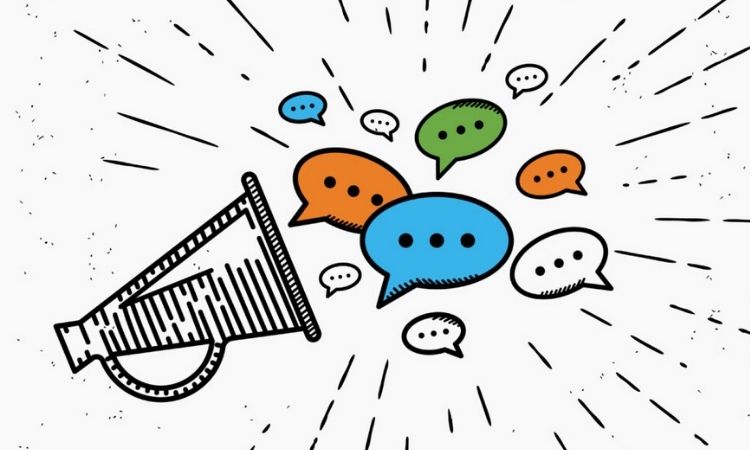 In fact, 75% of individuals have made a purchase based on what they saw on social media! They didn't just happen to come across those items on social media. They most likely spotted them through following brands with which they relate.
2. Keep customers loyal
You make it simpler for your consumers to locate you and interact with you when you have a social media presence. Your page will stay fresh and entertaining with the proper content. You're more likely to increase client retention and loyalty if you engage with your consumers on top social media content.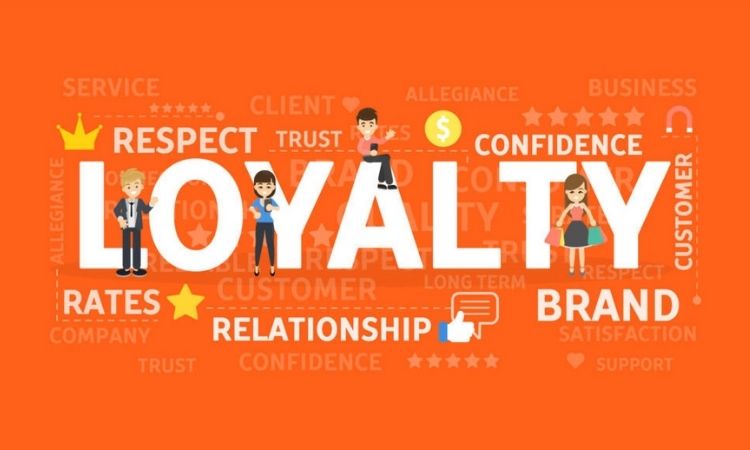 It is essential to keep your followers and fans interested and loyal. Customer happiness and brand loyalty are frequently linked. It is critical to connect with your consumers on a regular basis and begin to form a bond with them. Not only is top social media content a great way to introduce your goods, but it's also a great place to run promotional campaigns. These platforms are viewed by customers as service channels via which they may connect directly with the company.
In other words, people browse through top social media content because they WANT to see good stuff. You'll get followers, likes, and comments if you constantly share great material. Most significantly, you will get loyal customers.
Loyal supporters are the ones who are more likely to:
Purchase on a regular basis

Come to your events

Spread the word about your business
It seems absurd since it's only social media, right? But these top social media content below are the first step in establishing that type of customer engagement.
3. Drive organic traffic to turn into leads
Another advantage of top social media content is that it aids in the growth of your website's traffic. If you share your material on social media, users will be more likely to visit your website. The more high-quality material you post on social media, the more inbound traffic you'll get and the more conversion possibilities you'll have.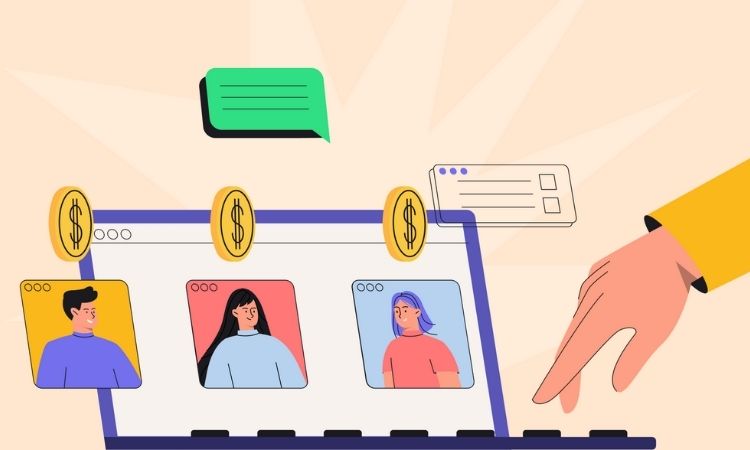 Customers may be engaged and interacted with through top social media content. In social media, the more you communicate with your audience, the more it is that they will convert. Setting up a successful two-way communication channel with your target audience so that you can easily understand their needs and cater to their interests. Furthermore, communicating and engaging with customers is one of the most effective ways to capture their attention and deliver your brand message. As a result, your brand will reach a larger audience and establish itself without difficulty.
II. Top Social Media Content Proven to Leverage Ecommerce Business
1. Posts, blogs, articles, guides
One of the most effective methods to give value to your audience is to share articles, posts, blogs, guides. They keep your fans up to date on what's going on in your sector.
These articles reflect your company's experience and understanding, which may help you establish trust and reputation.
There is a lot of blog content out there, so competition is fierce—and coming up with new topic ideas requires a lot of ingenuity. Generating content ideas takes a long time, especially if you're discussing difficult subjects.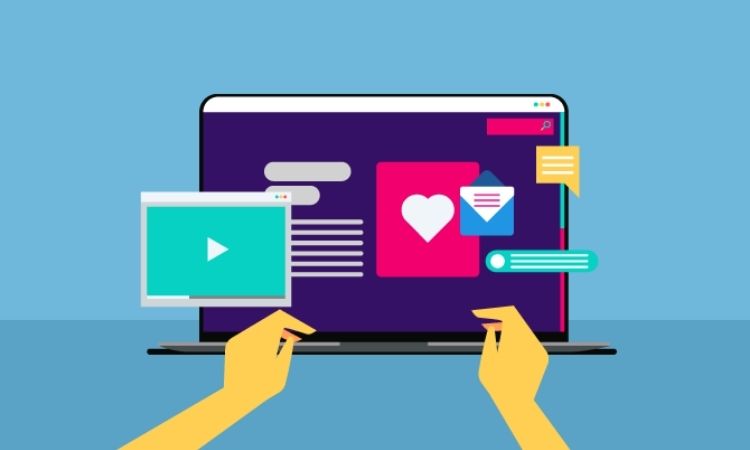 How to make it: Look into popular searches to assist you come up with engaging content. This can offer you insight into the types of queries people are looking for solutions to, which may help you come up with topics to write about.
LinkedIn and Facebook are ideal platforms for this sort of material, especially for pieces of 1,500 words or more. You have the option of posting the entire work, a brief excerpt, or a link to the piece. Twitter is also a good option, but due to the character limit, you can just add a link and a short statement, which may still generate traffic to your website.
2. Live streams
This year, video, particularly live streaming, has finally found its footing. When compared to text and photos, social video produces 1200 percent more shares. I've seen an increase in the number of mobile phone conversations at airports, thought of the day articles, and general how-tos/tips and tricks updates in my streams.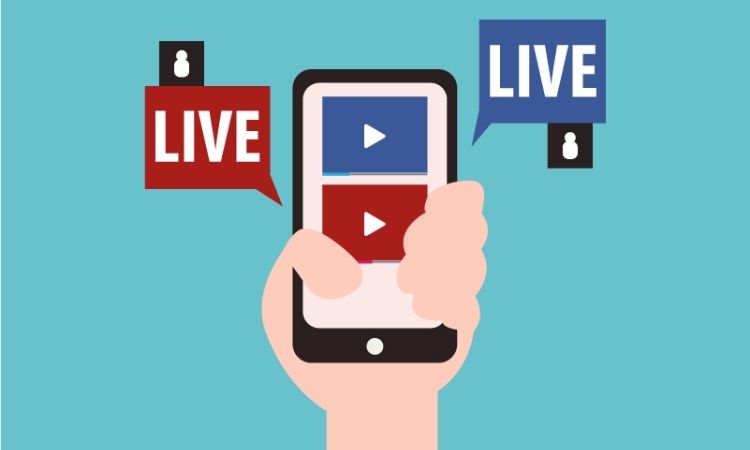 How can businesses capitalize on these trends while remaining professional? Understanding why video is so popular is crucial. It's intimate, genuine, and natural. Putting a human face behind the company emblem helps consumers to connect in ways they couldn't before. 
We've had great success live-streaming interviews with keynote speakers, providing an inside look at our firm, and holding general Q&A sessions during events. Live streaming is an excellent approach – top social media content – to show your audience how you're succeeding and where you've failed. You'll be left behind if you don't incorporate video content into your social tactics, which more than 87 percent of internet marketers are doing now.
3. Images
Images and pictures are among the simplest types of top social media content material to generate. It's as simple as taking a photo using your smartphone or camera. Good images or videos enhance interaction and make your business more appealing to buyers. Customers will be less likely to swipe past your post and miss your message if you use them. They're also the most often shared form of material on top social media content. Pictures may be absorbed and appreciated in a matter of seconds. Colors, calmness, content (or lack thereof), and other elements offer social users a first impression of your brand.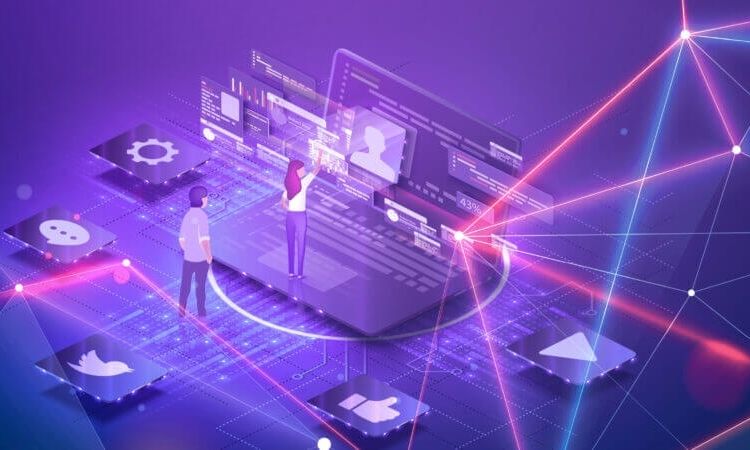 Long-form blogs and essays are considerably less digestible and interesting than visual material. Smartphone cameras are capable of producing amazing images, and applications make it easy to edit them, apply filters, and more.
Instagram and other image-focused sites face a lot of competition. A professional camera and editing software can be expensive and time consuming to use if you want quality above what a smartphone can provide.
Images look great on all platforms, but Instagram and Pinterest are by far the most photo-friendly. Alternatives include Facebook, Twitter, LinkedIn, and Snapchat. Incorporating a picture into a blog article may also boost engagement and clicks.
4. Videos and Video Stories
It's never been easier to record with the introduction of smartphone cameras. It's favored by Facebook's algorithm, and it's a fun way to flaunt your products.
It's simple and convenient to record videos, and they're more interesting than photos. How-to tutorials, video tours, and product updates and demos are all examples of outstanding video content that may improve website traffic and revenue.
Video creation, like pictures, has a spectrum of difficulties. Depending on where you fall on the spectrum, you'll require specific skills and equipment.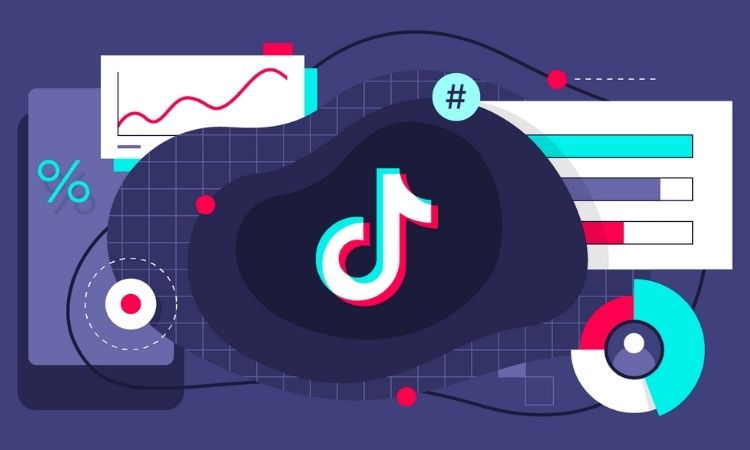 Although YouTube is the king of video content in many years, Facebook videos also do well. Instagram is the finest alternative for shorter videos, even better than YouTube. However, 2022 has witnessed the appearance of Tiktok – the best video platform ever.
5. Testimonials and reviews
People value other people's opinions and experiences over what a company claims, which is why testimonials and reviews are so important.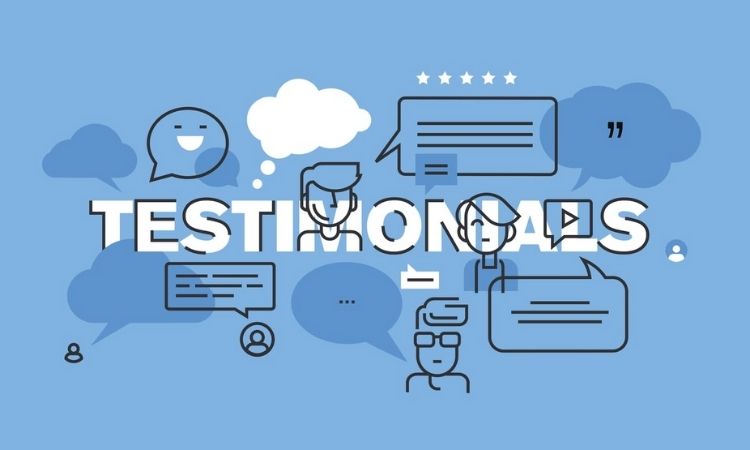 It's not always simple to persuade consumers to leave testimonials. This is also the only sort of material that you don't have complete control over. There is no assurance that reviews will be good.
Inquire with previous customers to see whether they'd be willing to provide a testimonial. Incentivizing individuals to write reviews for your business is terrible practice of top social media content, as it might appear dishonest, and review services like Yelp may penalize you for it.
On Facebook and LinkedIn, testimonials and reviews perform effectively. On company pages, Facebook offers built-in star ratings.
6. Contests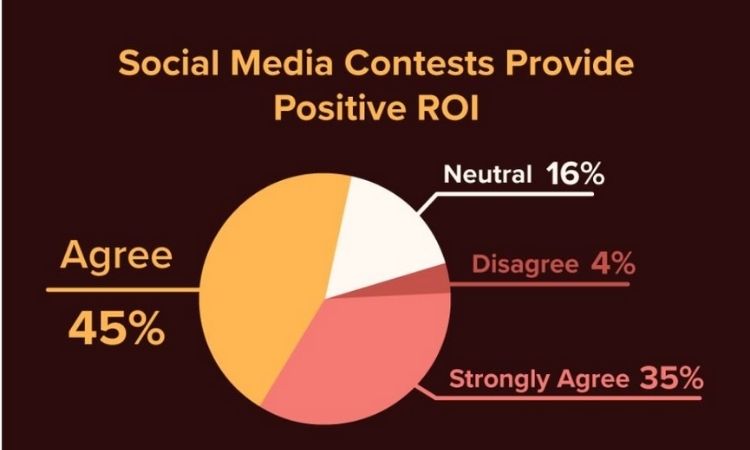 Social media contests are interesting and entertaining to conduct because people enjoy winning. If you want to grow your brand's top social media content following rapidly, one of the most cost-effective methods to do it is to hold a competition.
You'll need a reward, which isn't cheap. Also, if the contest entry process is excessively difficult, participation may be minimal.
Consider a gift that your audience would be excited to receive. This should ideally be connected to your business, although it is not required. Then make a timetable for how long the contest will go, as well as entry rules.
However, avoid the frequent pitfall of giving away something that will draw submissions and followers from those who aren't likely to connect with your company. Do not simply aim to generate viral popularity for your competition by awarding high-value rewards. You've got to get it right!
7. Polls & Quizzes
When it comes to contests, you don't necessarily have to provide a reward. Quizzes and polls are a simple and efficient method to get your followers to interact with you.
This may be a helpful format and help you reach new audiences if you can come up with a fascinating topic for a poll or a quiz, especially if the findings are likely to be surprising or there is a genuine hook to urge a participant to share their results with their friends.
8. Gifs & Memes
Where have you been if you're not applying GIFs and memes as part of your top social media content strategy? GIFs are a great way to keep your social audience entertained, and there's one for practically anything.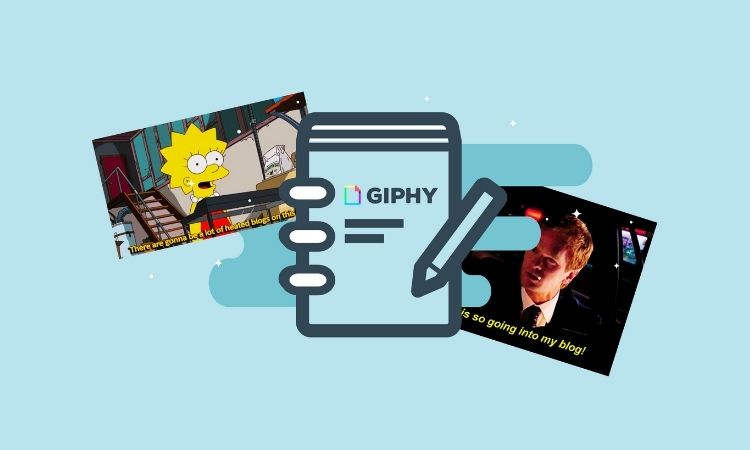 However, the businesses who are succeeding with GIF marketing are actively creating their own rather than depending on those currently available. Why not start by reading this instruction on how Giphy's algorithm works or by putting Giphy's GIF creator to the test?
Consider memes to be modern-day comedy. They're quick, easy, and amusing. Using memes in your business is a fantastic way of top social media content to provide some much-needed comic relief to your fans.
To put it another way, memes are the PERFECT kind of entertainment for the stressed-out customer. Incorporate meme postings into your content calendar. Choose days and hours when your audience is likely to be unwinding or relaxing.
Most social media sites will tell you when your target audience is most active. You may utilize that information to publish memes at the appropriate times.
9. Educational content
Educational content in any form adds value to your top social media content presence. Content that is truly instructive will set you apart from less helpful rivals.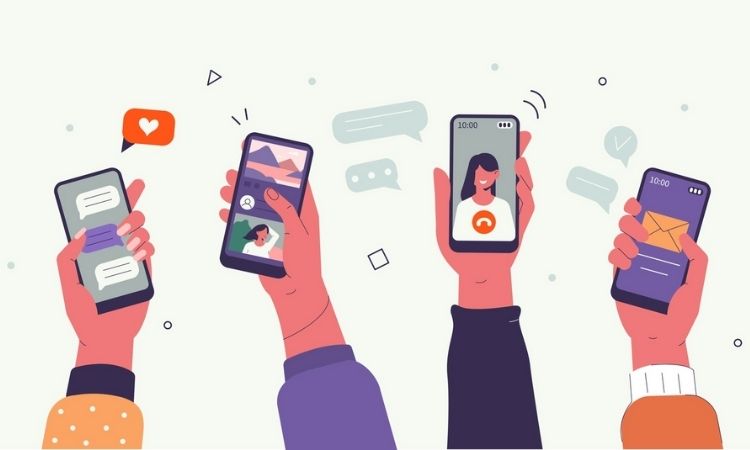 Consumers that are well-informed are more beneficial to your company. Your followers will be able to make better judgments if they have more information about your industry. And if they obtain their knowledge from you, they're more inclined to buy items from your brand first.
You can use a variety of formats for your instructional articles, including the following:
How-to & Guide

Infographics Numbered Lists Chronological Steps

Video tutorials
10. Quote
On platforms like Instagram, inspirational quotations are all the rage, and they may be a simple way to stand out, motivate your audience, and plainly show them how your company thinks. Even better if these come from members of your team or well-known individuals…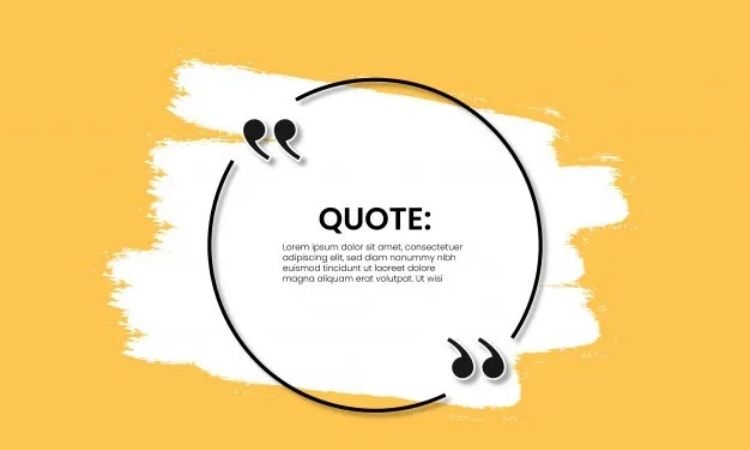 On social media, quotes are VERY popular. When individuals need a boost, they might use them to inspire and encourage them. Quotes can be just text, but incorporating visuals changes the game. High-quality graphics are particularly appealing to Facebook and Instagram users.
Use a variety of quotations, such as: quotes about life, inspirational sayings, well-known quotations.
11. Electronic books (eBooks)
An eBook is lengthier and more thorough than a blog article, allowing you to demonstrate your business knowledge – top social media content. In comparison to blogs, many fewer businesses take the effort to create an eBook, so you won't have as much competition.
Nobody wants to read a whole eBook, and creating and finding material that would appeal to your target audience takes time. While they can aid in the generation of leads, they are not always read. An eBook is a complete collection of blog entries organized into chapters by topic. You should either pick your finest material or employ a professional writer who has written eBooks before.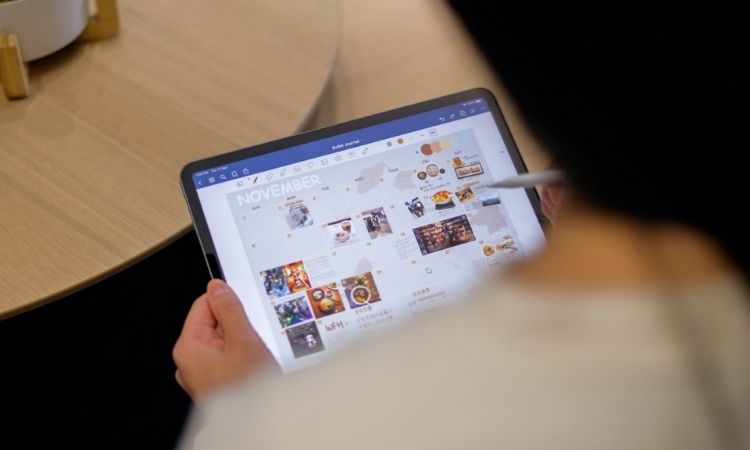 LinkedIn users come to interact with colleagues and learn about their jobs or other interests, making it a perfect platform for sharing an eBook. Secondary possibilities include Facebook and Twitter.
12. Behind the scene
Rather than providing your audience the typical picture of your business through finished products and scheduled articles, material (whether photographs, videos, or both) allows them to see things they wouldn't normally see. This top social media content makes your audience feel special by allowing them to learn more about your company and what makes it exceptional. 
The length of time between final goods to publish might vary, therefore it can assist shorten the time between posts. As a result, your audience will have a new perspective on your brand.
III. Conclusion
Use the tools of each social media site to weave these diverse top social media content kinds together to help your business stand out, save time, and improve your consumer experience.
Don't be scared to try new things and be inventive with your concepts. Over time, you'll figure out what sorts of material your specific audience responds to the most. You'll never know what works best unless you give it a go.