There are numerous things to consider once you've made the decision to establish a print-on-demand business. It's usually easier for any entrepreneur starting out in print on demand if you know your target – find print on demand niches. And, ideally, your target audience should be easy to spot and reach. In a nutshell, they should create an excellent niche!
Your product niche is one of the most crucial selections you'll make. Essentially, you must break away from the overcrowded online retail industry and set yourself out from a slew of competitors. 
Let's take a look!
I. What is a 'niche' Print on demand?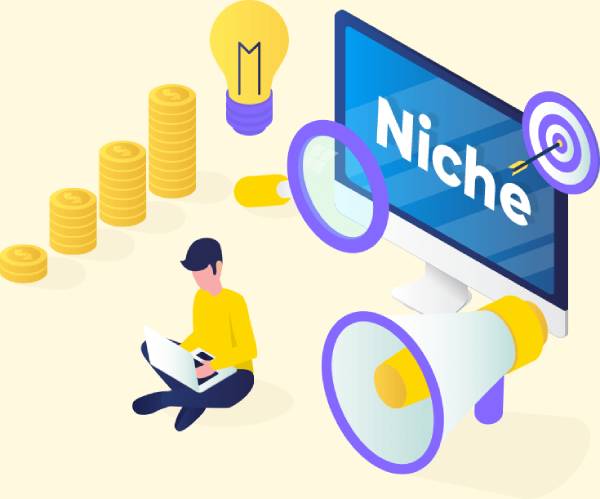 The term "niche" can be used to describe any type of specialized information. A print-on-demand product niche, on the other hand, is a specialized set of items that appeal to a certain specific client group. A niche idea can be created and determined by product type (for example, trucker hats), product category (for example, beachwear), product aesthetics (for example, minimalism), product purpose (for example, traveling), or a combination of subcategories (ex: minimalist travel gear).
Depending on your store, a niche might be very broad or very restricted. Both options have advantages and disadvantages, but your optimal product niche will mostly be determined by the sort of retail shop you want to open, your digital marketing skills, and how much you want to expand your firm.
Limiting your client base may appear paradoxical at first, but it is one of the wisest selling decisions you can make as a small business owner in the retail arena.
II. Why Print on demand niche is so beneficial to your business
Generalist internet businesses, with the exception of major companies with bigger resources, lack coherence. It's easy to believe that "the more I offer, the better my chances of making a sale," but although having a wide product selection may increase traffic to your online business, remember that the most essential metric of success is income generation. Making the client journey as easy as possible is critical to this.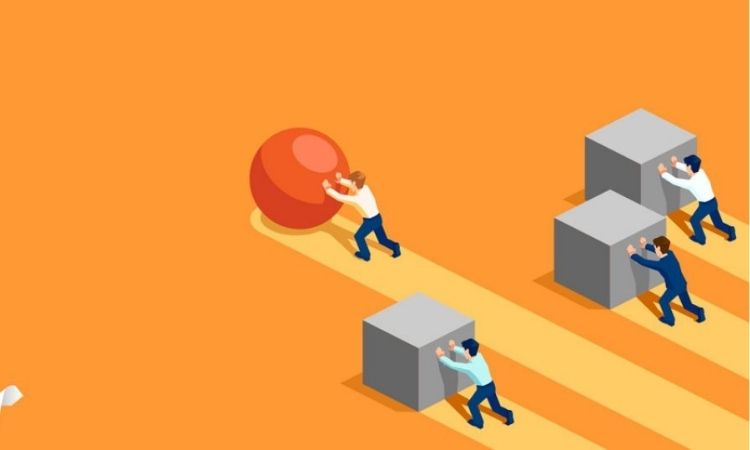 If a consumer is seeking a stylish mug for their bike-crazy father's birthday and follows your ad to a site with a bike mug, Halloween t-shirts, flowers, soaps, and gin, they will feel disoriented and as if they have arrived at the 'wrong' location. They had only intended to look at a few mug alternatives for bikers, and now they are upset. Bounce rates — the number of visitors who visit a website and then depart — are significantly higher for shops that aren't well-targeted and don't have a consistent theme.
Here are the top 5 reasons why choosing a specialty is so advantageous to your print on demand business:
You're establishing yourself as an "expert" in your selected niche, boosting customer confidence and brand awareness.

You're reducing the number of rivals you'll have to deal with in your selected market.

Because you can use SEO value and other focused marketing methods, you're boosting your internet presence.

As you get more comfortable with your audience segmentation, you will be less likely to make costly mistakes in product selection or marketing actions, enhancing the efficacy of your brand.

By presenting a well-chosen assortment of items that makes sense in the eyes of your consumer, you are removing any potential uncertainty about what your business is all about.
III. How to find print on demand niches to run a successful business
Give your online store a cause to exist before you launch it – something that defines why you want to conduct this specific business. Profit should also be considered as a result of what led your consumers to purchase a certain item.
You're getting closer to establishing a recognizable brand by filtering through the majority of the market. This strategy is similar to the phrase "be a large fish in a little pond rather than a tiny fish in a vast pond." As a result, let's find out where to begin if you're new to POD and pick a specialty.
1. Brainstorming ideas
When brainstorming product categories for your print on demand business, the most important thing to remember is that you're seeking the right combination of passion and profit.
The personal knowledge and interest component of passion come in the form of personal expertise and interest—if you are already an expert in a selected subject or a client, you will have an advantage when beginning your firm. On the other hand, you must take into account one of the most crucial aspects of any business: profit. Current market patterns and development potential are examples of this. If you can effectively mix the two, passion and profit, you'll have a great find print on demand niches on your hands that will (hopefully) help your company get off to a good start.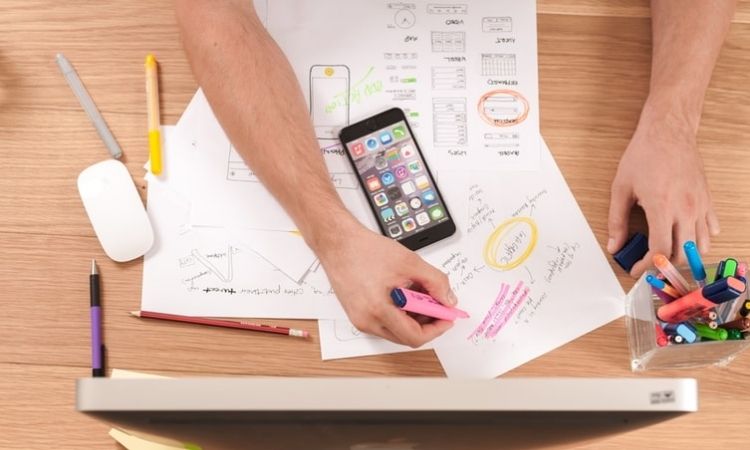 So, what are our options? The greatest place to begin is with the word "passion." This section requires no additional resources and will provide you with an excellent starting point for your study.
It takes a little ingenuity and personal understanding, which can take some time. In practice, though, it's extremely simple: all you have to do is ask yourself a few questions and scribble some notes. Here are some questions you should find your answers to first:
You can ask yourself these questions:
What are your interests, hobbies, and/or passions?

What kind of your business do you have?

What professional experience do you have that might be applied to the retail industry (for example, graphic design)?

What purposes do you spend the most money on?

What do you wish you could have for yourself?
Now that you've created some basic material, you'll need to turn these hazy thoughts into tangible objects. Choose five passion areas that you can turn into print-on-demand items. Remember that print-on-demand items are confined to fashion, household goods, and accessories like phone covers. Return to our post displaying Printful's product list here if you need a reminder on what goods are offered.
2. Trends research and tools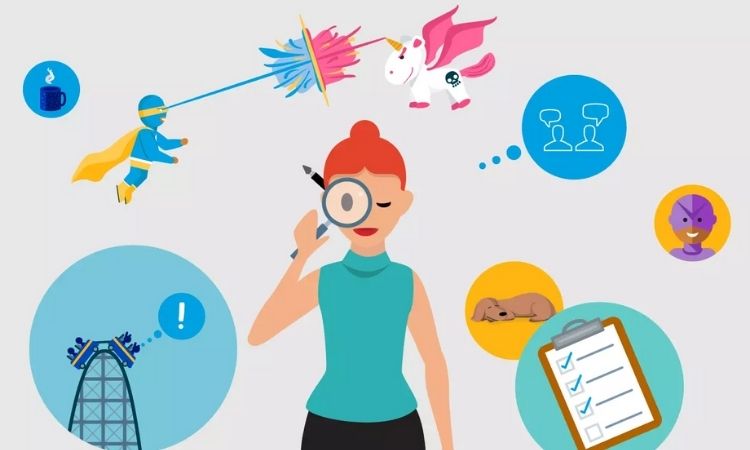 It's time to move on to profit now that you've covered the basis of desire. This is one of the most essential aspects of the whole ideation process, and it should be given enough time and attention. (If you don't make a profit, you won't be able to run a print-on-demand firm. (Do the math!)
As a beginning point for your study, you'll use the five passion niche products you picked earlier.
There are some helpful tools for your research here:
As its name suggests, this website is a fantastic place to start for trend research. This tool allows you to look for keywords and analyze their general popularity over time based on geography and interest. You may also use Google to look for similar subjects and search queries. What's even better? It's completely free to use!
This is a premium service that is best suited to people who already have Google business accounts. The site's very useful Keyword Planner tool is fantastic for identifying product and subject keywords that are feasible, even though it was initially designed for paid advertising on Google sites and searches. Importantly, you'll conduct a keyword search for your niche (find a print on demand niches) item as well as any related terms (much like SEO) and then compare their popularity. A long-tail keyword search will be great idea for your print-on-demand business. You want results that show more than 10,000 monthly searches for your primary keyword and 50,000 searches for associated keywords.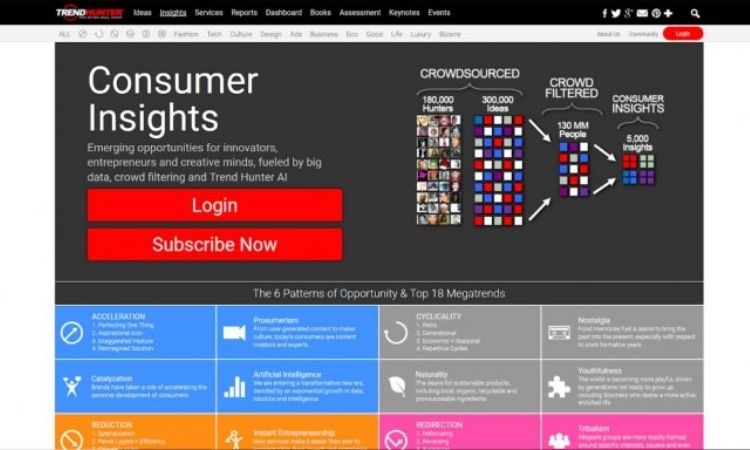 This tool is a fantastic place to start when seeking for inspiration to find print on demand niches because it contains numerous different resources all in one location. The "ideas" page offers a variety of articles on a variety of themes and goods, while the "insights" tab offers a paid option to see information about consumer behavior gathered using AI technologies and crowd filtering. If nothing else, Trendhunter is worth a look if you're having trouble coming up with specialized concepts.
3. Use a Print on demand spy tool to find print on demand niches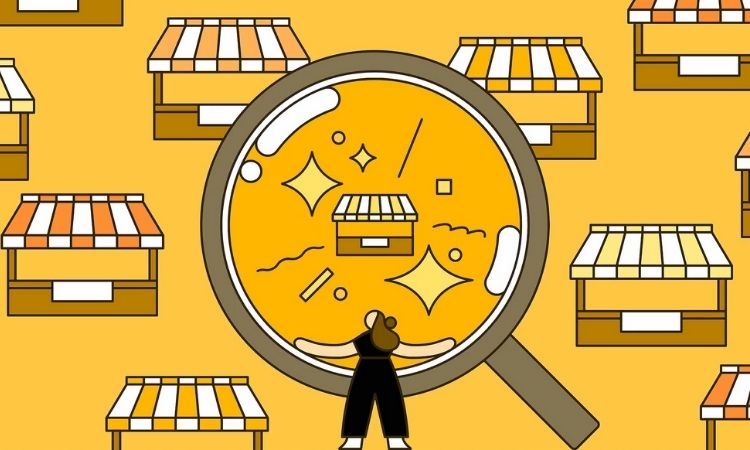 Before you choose a spy tool, consider yourself the following questions:
Is it vital to you to have a free trial or a free account?

What is your budget for a product research tool if you are going to spend money on it? If you already know this, you may skip the ones that are outside of the budget you've specified.

Do you want a lot of filtering and sorting options while researching products?

Are you looking for some help with your Facebook targeting? (As you'll see later, several of these tools might help you with your targeting – as a starting point.)
Are you getting excited about finding your next winning product spy tool?
Here are some spy tools for example:
4. Decide a potential niche
This is the icing on top of the brainstorming process: it's time to find print on demand niches perfectly for your soon-to-be-billion-dollar Print on Demand firm! At this point, the decision should be clarified. You've thought and studied, and now it's time to choose a niche that strikes a balance between passion and profit.
You'll want to double-check that your pick fulfills the requirements for a profitable niche:
Is it detailed enough? Is there a distinct client base? Will it be simple to sell? Is it possible to build a business around it? Is there a sufficiently wide product variety to deal with? Do you have the necessary skills, time, and resources to start a business in this niche? Have you obtained any outside input on your concept from friends or family?
5. Create an ideal customer profile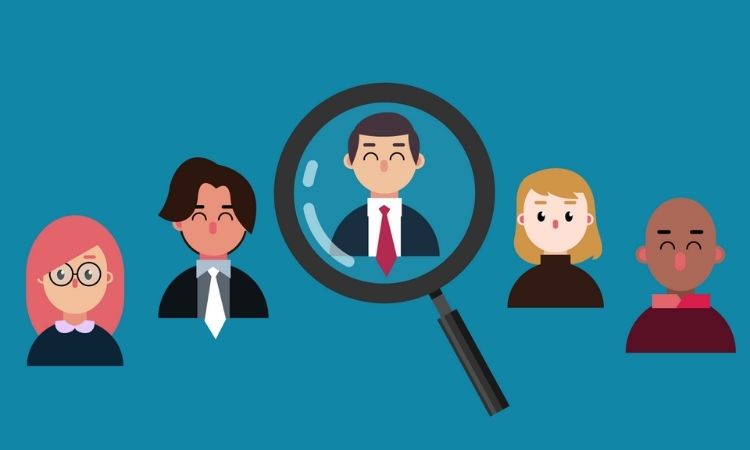 As a new business owner, one of the most crucial decisions you'll make is who you'll sell. It is essential not only just to decide on a niche or product line, but also for marketing decisions and social media and SEO strategy. Choosing a specialty isn't enough; you'll also need to narrow down who will be purchasing your products and visiting your store's website.
It will be much easier to choose particular goods that are relevant and beneficial for your selected demographic once you've picked your target. While choosing a market segmentation might be an eight-part essay in and of itself, we'll simplify the notion.
Consider the following factors when determining your ideal print-on-demand customer:
Age/Generation

Location

Gender

Race/Ethnicity

Household income

Education level

Occupation

Hobbies/Interests

Lifestyle

Personality
6. Choose a perfect pod niche
Here's some good news: the most difficult portion is finished! The goods will simply fall into place once you've narrowed down your specialization and client profile. Please bear in mind that selecting your items will need a significant amount of trial and error. But that's one of the advantages of a print-on-demand business: you can modify your product listings as much as you want because you're not stocking goods in quantity. This makes experimenting with different product kinds and styles in your business a lot easier.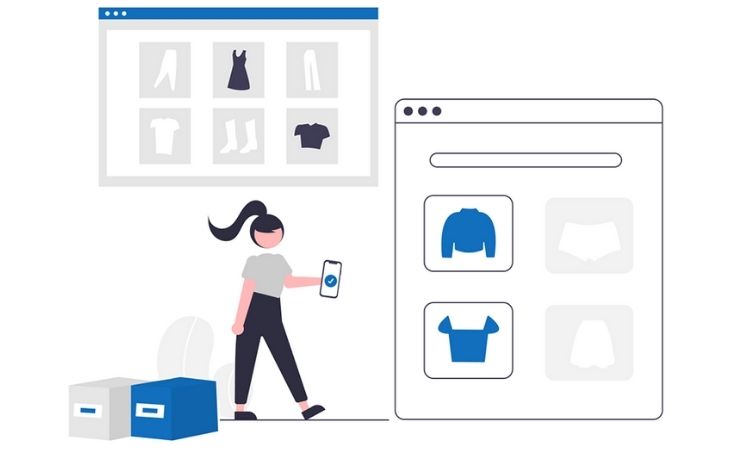 For example, Printful's product catalog is easy to navigate, and you can play with ideas utilizing their Mockup generator and product samples. Go ahead and look around until you find a good selection of items that fit your niche and shop's requirements. Keep in mind that you'll be growing your business as your client base grows, so start modest. You may also introduce new goods as you learn which ones are successful and which ones are not (social media is also a great resource for crowdsourcing this type of information).
7. Launch your new POD business
Now that you've known how to find print on demand niches, you're ready to get to business. Choosing Product Niches is the first step toward a successful Print on Demand campaign.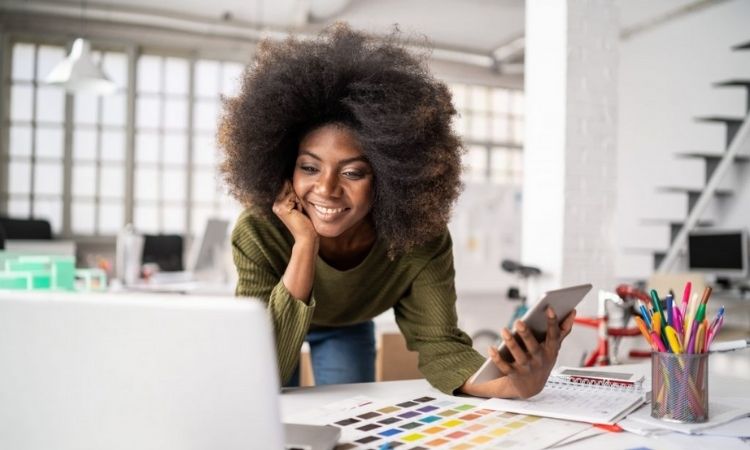 It's difficult to get noticed when you're a newcomer to the market. Prospects, on the other hand, pay close attention to everything when they arrive at the business, from find print on demand niches, the site's usability to the items and delivery. You can quickly demonstrate what sets you different from the competition by defining competitive advantage. By providing a well-chosen variety of items that make sense to your customers, you'll eliminate any uncertainty about your brand.
It's crucial to remember, though, that genuine sales may take a month or more to appear, so be patient — good things take time.
IV. Conclusion
When looking for a market to find print on demand niches, keep in mind that you're looking for people, not a product. So, operate in your audience's best interests by discovering new methods to engage with them.
The decision to find print on demand niches is a strategic one, but it's one worth getting sunk in for the long haul. You may build and develop your POD business when you've established your brand and authority in the niche, as well as a devoted client base.