Using Google Analytics with WordPress allows you to keep track of your site's visitors and obtain extensive information about them. You'll be able to make better business judgments using the best Woocommerce google analytics plugins.
In this post, we'll compare the best Google Analytics plugins for WordPress. We'll also assist you in selecting the finest option for your requirements. To make this material more accessible, we've produced a list of the best woocommerce google analytics plugins. Jump to the section you want to read below:
1. What Is WooCommerce? What Is Google Analytics?
You may be unfamiliar with both of these technologies if you're new to WordPress or web development. Let's take a quick look at each one before we get started.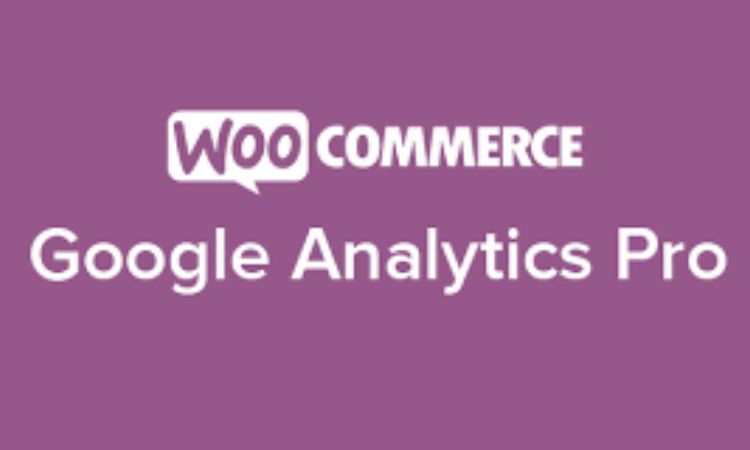 The most popular and feature-rich WordPress eCommerce plugin is WooCommerce. Automattic, the company that runs WordPress.com, owns and operates it. Our tutorial will teach you all you need to know about Woocommerce and the best Woocommerce google analytics plugins.
Google Analytics is a Google-developed software platform that allows you to track information about visits to your website. Total visits, page views, links clicked, and much more may all be tracked.
2. Why Should You Connect WooCommerce to Google Analytics?
There are several causes for this! Let's take a look at a couple of them.
Almost certainly, you're already using an analytics package.

Most likely, you're already tracking your website visits with an analytics plugin. The Google Analytics addon merely improves on these results.

More data is better when it comes to data.

You can fine-tune your items and content to optimize earnings, minimize churn, and make your online business more successful with more data on your customers and their behavior.

Google Analytics for Ecommerce should be enabled.

GA offers a very sophisticated ecommerce shop integration. You may produce statistics that show how much income each of your goods generates by enabling ecommerce capabilities in Google Analytics. Assisting you in determining which goods generate the most money.

It aids in the identification of your strengths and limitations.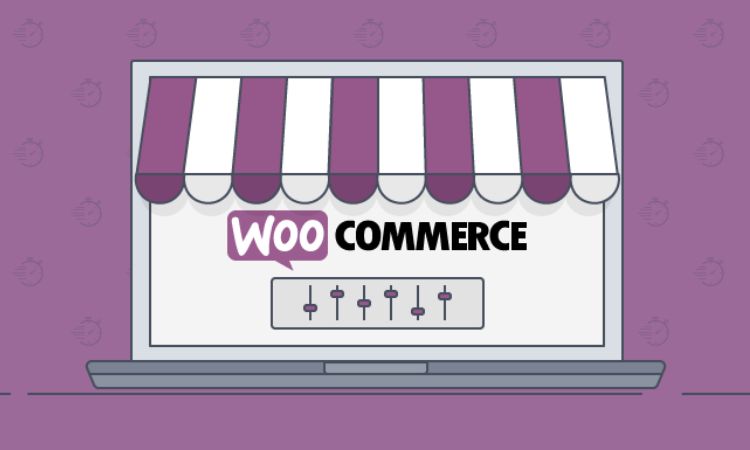 Adding Google Analytics to your website will allow you to track additional information about it, such as which links convert the best and which pages aren't engaging enough to retain readers' interest. This allows you to make changes to your website and address any gaps that may be costing you revenue.
When you use the best Woocommerce google analytics plugins, you can utilize the information to improve your sales pages for certain geographies, device kinds, and other factors.
For example, if your analytics reveals that the majority of your visitors come via mobile, you may make changes to your site's design to make it more mobile-friendly. If the majority of your clients are from Europe, the Euro can be chosen as the default currency.
3. Top 8 Best Woocommerce Google Analytics Plugins in 2022
There are a few alternative ways to link WooCommerce to Google Analytics, depending on your individual demands and budget. We'll go through the two most prevalent alternatives:
3.1. WooCommerce Google Analytics
One of the best Woocommerce google analytics plugins is WooCommerce Google Analytics plugin which is available in two versions: free and premium.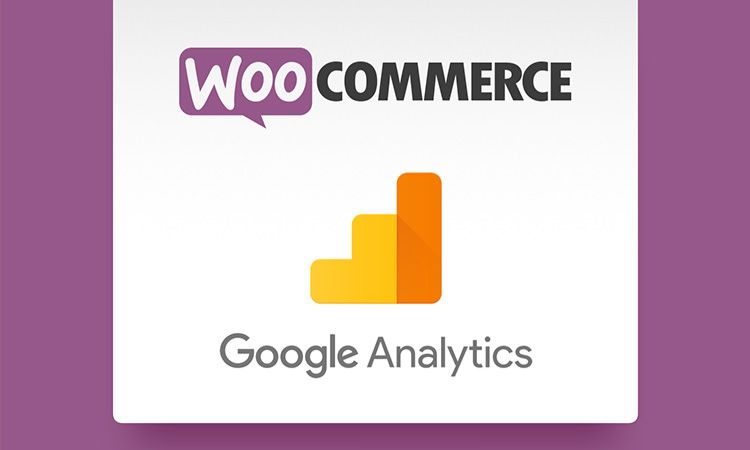 WooCommerce Google Analytics as a free service
Google's basic free edition includes a slew of features:
Google's Universal Analytics tool allows you to track visitors, users, and events.

Enhanced eCommerce analytics may be used to observe when consumers add or delete products from their carts, or when they look at a specific product.

Allow site administrators to opt out of being tracked by the trackers. For example, if you visit a specific page on your site frequently, you may accidentally skew your statistics. You can avoid this using this option.

Display advertisements are supported.
WooCommerce Google Analytics as a paid service
A variety of extra capabilities are included in the subscription edition of WooCommerce Google Analytics.
Google Analytics is supported. Analysis of Checkout Behavior On Google's website, you may learn more about this.

The option to remove shop managers from the tracking metrics, not only administrators.

Link attribution settings have been improved to track which buttons and links work effectively.

The ability to use Google Optimize, a split-testing tool that allows you to run A/B, multivariate, and redirection tests.
3.2. MonsterInsights
Another best Woocommerce google analytics plugins for leveraging Google Analytics with WooCommerce is MonsterInsights. There are both free and premium alternatives available, just like with the official plugin. The plugin has been downloaded over 2 million times, making it immensely popular among WordPress users.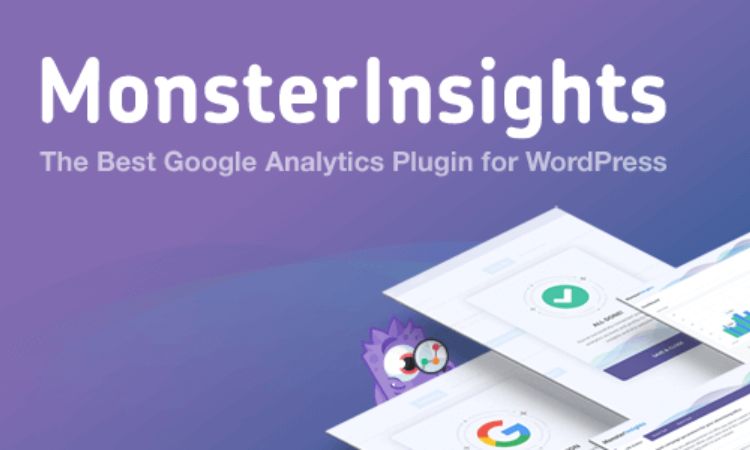 Features and Advantages
For connecting WooCommerce with Google Analytics, MonsterInsights offers a variety of alternatives. Let's take a look at a few of the more crucial ones.

Dashboard for Analytics: In one spot, you can see all of your analytics.

Universal Keeping track of many devices: In just a few clicks, you can track consumers across devices and campaigns.

Suggestions for certain pages:

Determine which of your website's pages are working well and which are not.

Get a speed report for your website.

Check out how fast pages load.
Export your data as PDFs: Examine your analytics data or send it to others as a PDF.

Keep track of scrolling and other on-screen activity: Track your readers' scrolling position to see where they lose interest in your material.

Comply with international regulations: Automatically comply with GDPR (EU), CCPA (US), PECR (UK), and PIPEDA (Canada).

Attribution of the link: Check out which buttons and links are the most popular.

Additional link tracking: Track every outbound link click to discover precisely where your consumers are being sent. This allows you to find new ways to collaborate.

Keep track of your affiliate links: Google Analytics can help you keep track of your affiliate links.
Free Plugin: MonsterInsights
MonsterInsights provides a rudimentary version of their plugin for free. On the WordPress repository, you may get the free version of MonsterInsights.
MonsterInsights as a premium plugin
MonsterInsights also has a number of premium options available. For a single location, they start at $99.50 per year. Extra monitoring for links, files, and other items is included in the commercial edition, as well as easy EU compliance, specialized page insights, and more.
3.3. Actionable Google Analytics for WooCommerce
This is one of the best Woocommerce google analytics plugins that will assist you in using various crucial Google Analytics capabilities, such as eCommerce conversions and user ID tracking. It will also assist you in tracking ads conversion, Facebook Pixel, and a variety of other custom analytics. It's simple to set up and will save you a lot of time if you compare it to the time-consuming manual integration of the Analytics code. If you're searching for a comprehensive reporting plugin with easy Google Analytics connection, this one could be a good fit.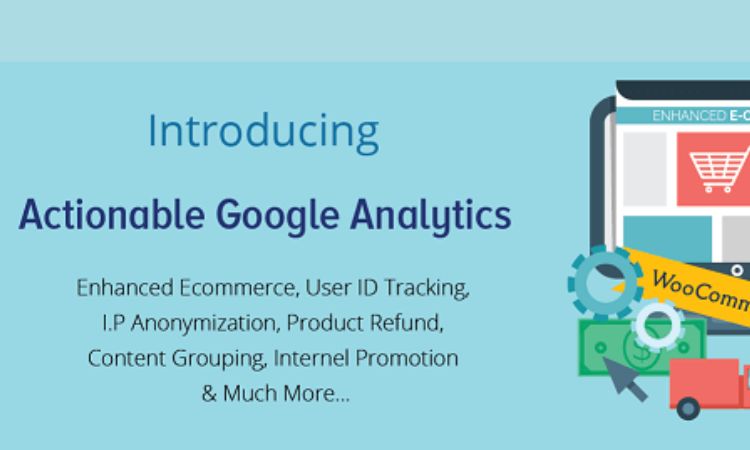 It's GDPR compliant and works with a number of other best Woocommerce google analytics plugins. The admin interface is very user-friendly and straightforward.
Features
Gives you access to a variety of eCommerce KPIs that are critical to your online store's success.

Recognize user behavior and interactions across a variety of devices.

Get in-depth information on your marketing activities and product returns.

Determine the payment options that customers prefer.

Implement the Google Optimize snippet automatically.

The normal license for this plugin is $135.
3.4. Jetpack
You can connect Google Analytics with your website if you're using Jetpack's Premium or Professional versions. The basic site statistics can help you understand your site's overall user activity. You'll have access to funnel reports, visitor pathways, and how people accomplish certain tasks on the site with the sophisticated integration.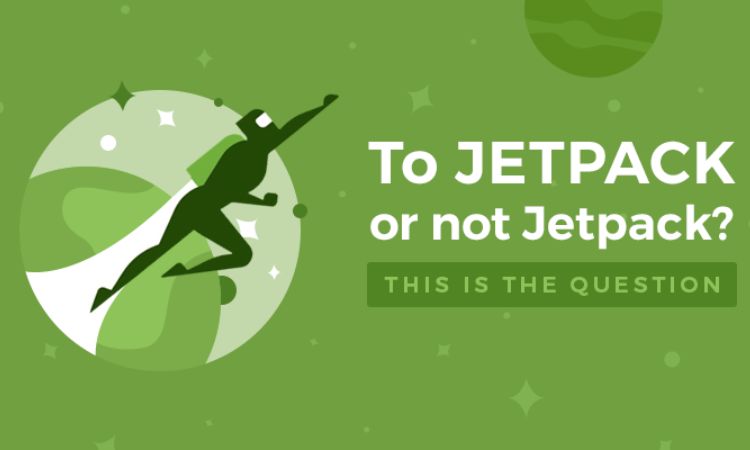 Please note that Professional plans also allow you to use Google Analytics' Enhanced eCommerce events capabilities. This will provide you with more information on consumer behavior and economic performance.
3.5. ExactMetrics
ExactMetrics is a fantastic alternative among the best Woocommerce google analytics plugins available right now. It will assist you in setting up Google Analytics monitoring without the need for assistance from engineers. Using this plugin, you may get accurate information on your site visitors and where they came from.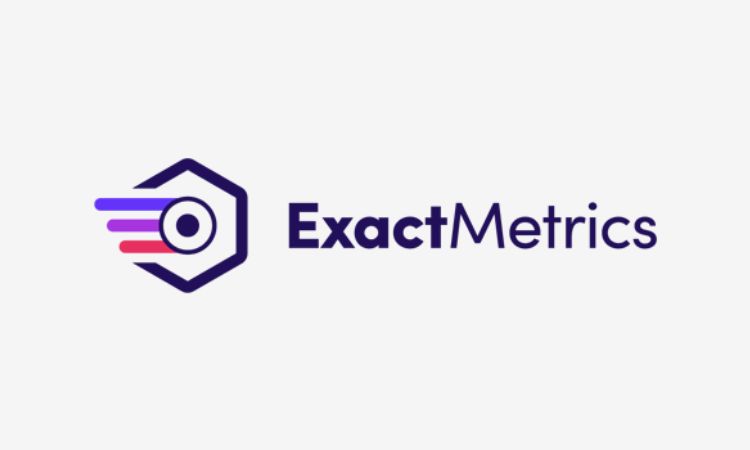 It lets you obtain specific data on individual page traffic and interactions by providing better eCommerce tracking. The plugin may also be used for A/B testing and affiliate id tracking. Overall, this plugin has the potential to greatly assist you in making data-driven decisions for the advancement of your organization.
Features
Integrating Google Analytics with your website in a timely manner is a viable option.

Assists you in developing a solid plan for improving customer engagement.

Determine possible areas for improvement and make educated changes.

A comprehensive content report to help you boost your content marketing strategy.

Detailed eCommerce analytics to aid in the understanding of your store's performance trends.

Reduce cart abandonment and increase revenue.

Prices begin at $199 per year.
3.6. Analytify
Analytify is one of the best Woocommerce google analytics plugins for WordPress because of its simple setup procedure. The reports are aesthetically appealing and easy to understand, even for novices. It provides a variety of reports, including global online statistics, real-time data, eCommerce data, and social media interactions. It also allows you to track any custom post types you may have on your website. Individual post statistics may also be seen directly from your website's interface.
Features
Set up Google Analytics tracking for your online business events quickly and easily.

Get precise statistics on visitors, clicks, and impressions to product pages.

Keep track of refunds and marketing activities.

Location-based tracking data to assist you in identifying areas for improvement.

Right from your WordPress dashboard, you can get specific product performance data.

Data from the shopping funnel may be easily turned into useful insights.

Documentation is extensive, and support is solid.

Analytify's price plans start at $39, with the WooCommerce add-on costing an extra $49 on top of that.
3.7. Site Kit by Google
One of the best Woocommerce google analytics plugins is Site Kit. It will assist you in managing many areas of Google technologies that have been incorporated into your website. Basically, you'll get information from many Google products, including Google Analytics, on your WordPress dashboard. Furthermore, it enables you to incorporate Google Analytics without the need for time-consuming coding. You'll get access to data from Search Console, AdSense, Tag Manager, Optimize, and other sources.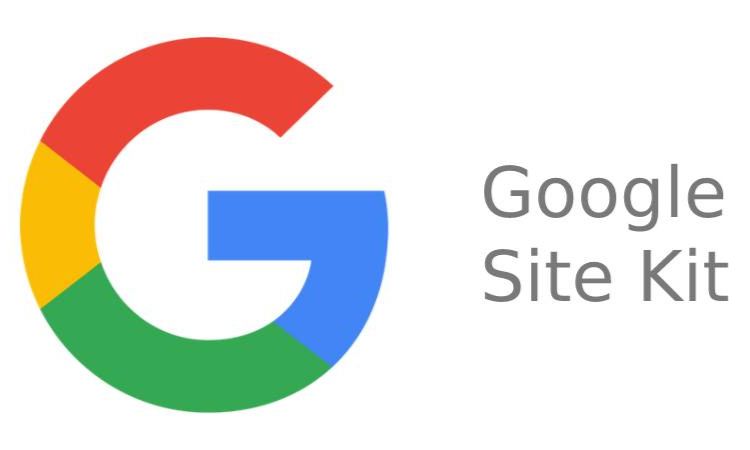 Features
Track your whole website's traffic to detect particular channels, bounce rates, and time spent on the site, among other things.

Metrics like Impressions, Clicks, and Unique Visitors are tracked in the search funnel.

Based on data from Search Console and Analytics, you may figure out what your site's most popular content is.

Connect to AdSense and Page Speed Insights as well.
3.8. WooCommerce Pixel Manager by woopt
WooCommerce Pixel Manager by woopt acts as a link between a WooCommerce store and Google Ads, Google Analytics, and Facebook, among other services. It delivers visitor and conversion value data to all of the plugin's configured pixel providers. For Google Ads, the plugin, for example, collects and sends data for dynamic remarketing lists and order conversion value. The information gathered helps you to analyze and improve your campaigns for optimal efficiency.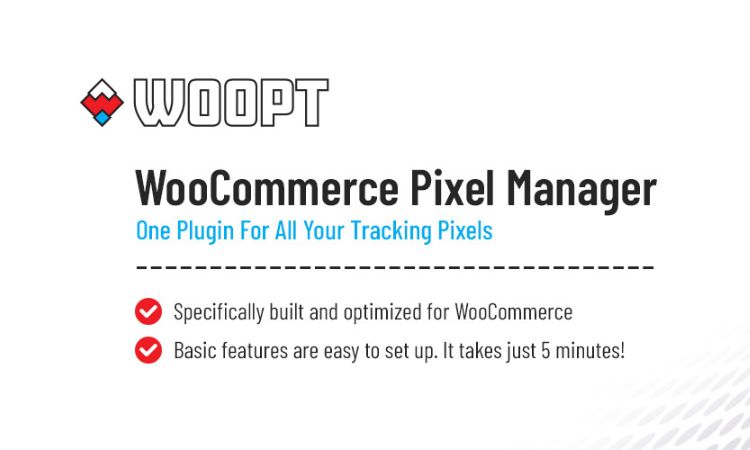 Features
Deduplication of basic orders

Out of the box, it works with a variety of cookie consent management systems.

Admins and store managers are not tracked.

Orders with unsuccessful payments are excluded.

Select a method for calculating the order total logic (with or without taxes and shipping)

There are more pixels (Microsoft Advertising, Twitter, Pinterest)

Consent Mode on Google

Additional Verticals for dynamic remarketing on Google (custom, education, hotels and rentals, etc.)

Deduplication of advanced orders
4. Final thought
Google Analytics may be beneficial to any website. However, you may streamline your insights by accessing all of your reports and data from your WordPress dashboard. All you have to do is download and install the best Woocommerce google analytics plugins.
If you're looking for a free all-in-one plugin, Google Analytics Dashboard for WP is a good option. If you're a developer, run an agency, or want more reports for an annual fee, MonsterInsights is a good option. Analytify or the Enhanced Ecommerce Google Analytics Plugin for WooCommerce are useful plugins for ecommerce websites.
Perhaps you don't need all of these functions and would want to concentrate on something particular, such as event monitoring. WP Google Analytics Events will be your best bet if that's the case.
Whatever sort of website you have, I'm sure you'll find the best Woocommerce google analytics plugins on this list!