Many people use Fulfillment by Amazon (FBA) to identify their niche in online sales and marketing on the Amazon Marketplace and other platforms. This post will teach you the easiest way for selling on Amazon FBA. Take a look at it right now!
1. Overview about selling Amazon FBA Business
Fulfillment by Amazon is a service provided by Amazon that allows third-party businesses to automate their order fulfillment and delivery processes. It's a rather straightforward concept: sellers sell, and Amazon ships.
Anyone who signs up for selling on Amazon FBA may have Amazon manage everything from shipping to returns and refunds to product warehousing in Amazon's warehouses, selecting and packaging, and more.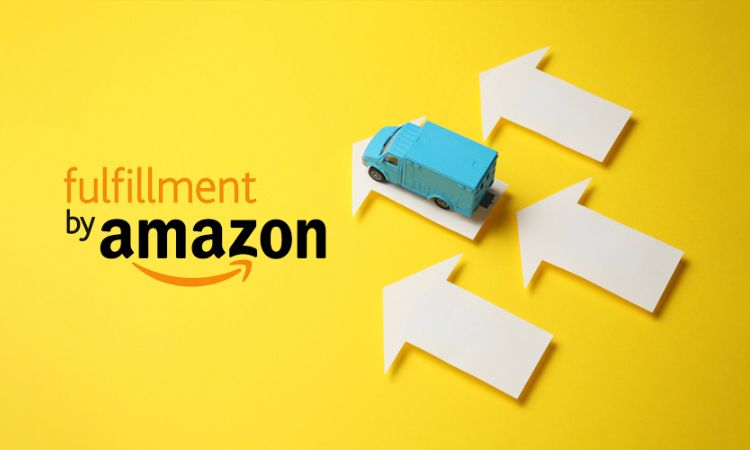 Sellers give their goods to Amazon, which stores them and handles all of the orders as they come in. The rest is taken care of for you as long as you handle the sales and keep Amazon supplied with your items.
1.1. The Newest Changes and Features of Amazon FBA
Amazon fulfillment is continually evolving and adjusting to meet the demands of both its consumers and the platform's suppliers. Keeping up with the newest modifications and additions to the FBA service may help firms fulfill customer demand and stay on top of their game.
One significant change in 2020 is the addition of inventory commingling, which is permitted provided Amazon barcodes are utilized. What is the definition of commingling? It occurs when Amazon collects all units of a single product from all sellers and sends any one of them to a buyer. It's also known as sticker-free inventory.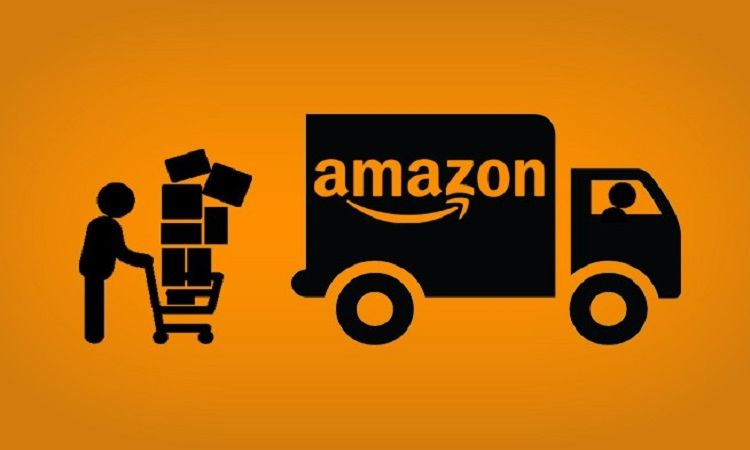 This has its own set of advantages and disadvantages, but it could result in counterfeits being shipped to your customers instead of the high-quality unit you placed in Amazon's warehouses (since products are chosen from any available stock, including stock provided by someone other than you) or other problems. If you use this option, you'll want to keep a close check on things. Because of poor reviews produced by damaged or phony items, several legal merchants for selling on Amazon FBA have been barred from selling on Amazon.
The Inventory Performance Index, which will be implemented in August 2020, will monitor a variety of factors to assess how your inventory is performing and help you improve it by getting rid of surplus inventory, increasing your sell-through rate, and more. You'll desire a score of at least 500, which is determined by criteria such as:
In-stock inventory

Excess inventory

Stranded inventory

Sell-through rates
Amazon imposes quantity constraints at the ASIN level to ensure that sellers have a diverse product offering, and the new inventory performance dashboard makes it simple to keep track of everything. You can keep track of your inventory activities, monitor your IPI score, and even get suggestions and ideas from Amazon on how to make better use of your inventory.
Selling on Amazon FBA is constantly developing and being updated by Amazon. Fortunately, they have a system in place that tells vendors of new modifications and functionality as they become available. Staying up to date and making essential modifications as they come down the channels is the most pressing problem here.
1.2. The Costs of FBA 
The cost is the section that everyone always wants to jump to. It will cost money, but it does not have to be a large sum. Consider how Amazon charges fees for storage – products are taxed based on size and weight, not pricing. Selling low-cost things through FBA might end up costing you more than it's worth. Be selective about what you list on the FBA platform and what you don't.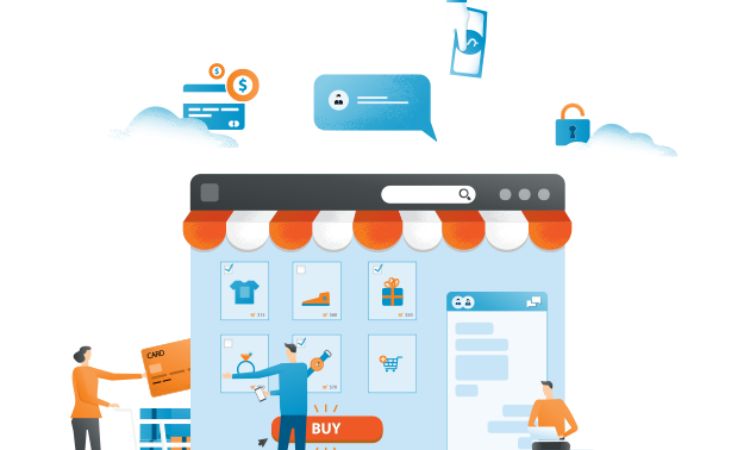 Selling on Amazon FBA charges storage and fulfillment costs. The more goods you have on hand, the more money you'll spend. Amazon also offers a neat feature where your charges go up if you keep an item for more than 180 days, incentivizing customers to keep their products for longer.
In addition, Amazon keeps track of stranded inventory, which is stuff that is in storage in an Amazon warehouse but isn't available for sale. You lose money when you have stranded goods, but Amazon can help by giving a stranded inventory report.
Settlement fee reports may be found in the reporting area of your FBA dashboard, allowing you to view what type of fees you're paying to Amazon as part of this program. Remember that during the Christmas season, you'll pay greater storage rates than you would the rest of the year because of the increased demand. Now is the time to double-check your FBA listings and delete anything that isn't selling so it doesn't sit and lose you money.
Yes, there are a variety of prices associated with FBA, as well as some other pricing aspects to consider. Amazon, on the other hand, does a good job of providing valuable information and support in order to maintain as much openness as possible for selling on Amazon FBA.
1.3. The Pros and Cons of FBA
You'll need a pros and cons list to decide whether Amazon FBA is the correct choice for you. After all, it's how the finest decisions are made, and it's a terrific approach for you to figure out what will work best in your scenario. Following a comprehensive examination of the platform and its features, we've compiled a list of our top advantages and negatives for your consideration.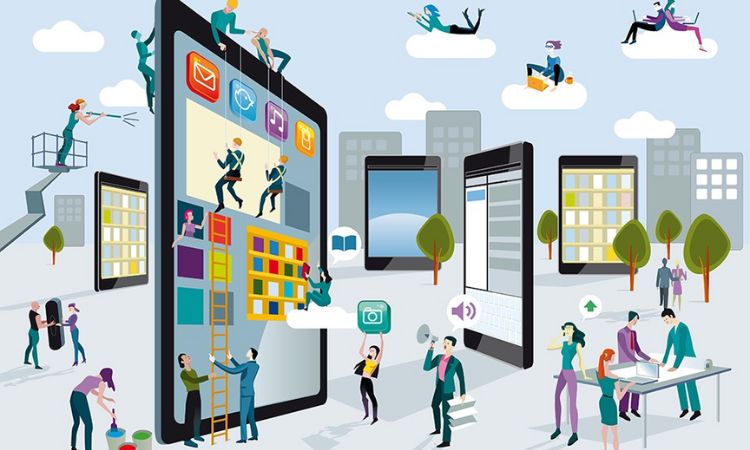 1.3.1. The Pros
While this isn't an exhaustive list (that would require a lot more time and space), here are some of the most notable features in our opinion while selling on Amazon FBA.
Effortless Shipping and Logistics: Amazon takes care of everything. All you have to do is maintain track of your listings, make sure they're stocked with stuff, and leave the fulfillment to us. For a modest cost, you may remove a significant burden off your shoulders.

Discounted Shipping Rates: Because you're working with Amazon, the world's largest fulfillment company, you'll save money on shipping through the FBA platform. As a result, even if you're paying fees, they may be lower than you expect when you consider the transportation savings, and still less expensive than running your own shipping and fulfillment operations.

Returns and refunds are handled by FBA in addition to sales since they are considered part of the fulfillment process. This eliminates one more thing from your to-do list.

Customer Service Management: FBA merchants have access to Amazon's own customer service. You may also utilize their FBA platform to handle your own customer support needs, with all of your service being routed via one platform for ease management.

Quick Delivery: Products in FBA receive the Prime badge immediately, making them eligible for Prime free delivery (to the customer) and faster shipment timeframes. Plus, because it's included with the service, you won't have to pay or charge premium shipping costs to do so.

More Storage Space: How much inventory could you possibly store without FBA? Do you own or have the ability to rent a warehouse? Are you able to move and manage merchandise on such a large scale? Here's where Amazon's Fulfillment by Amazon business shines. Because Amazon has warehouses all across the country that can keep a lot of things, you virtually have infinite storage space – for a fee.
Not only will FBA allow you to sell to specific consumers through the Amazon platform, but you'll also have access to innovative multi-channel fulfillment options. MCF (Amazon Multi-Channel Fulfillment) enables you to sell your items across many channels.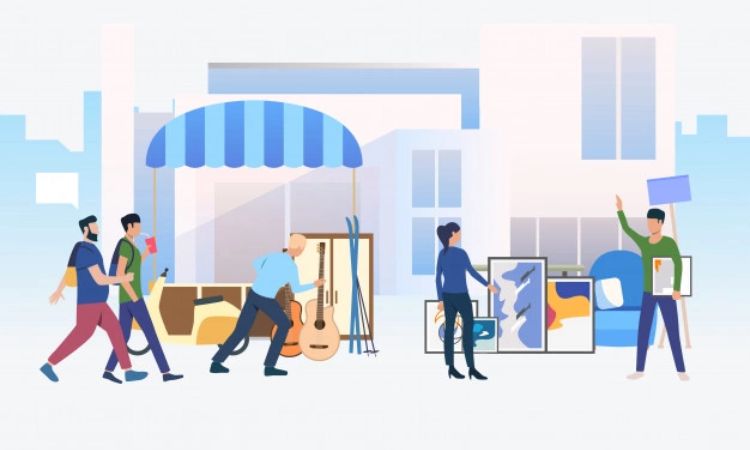 1.3.2. The cons 
Because no two people are alike, it's critical to consider the reasons why FBA might not be the best fit for your requirements. Here are a few things to think about when selling on Amazon FBA. 
Money is essential for individuals who are just getting started. FBA is a really useful service, but it is not free. Some folks may not have to spend that money right now. Furthermore, because of the way fees are determined, this service isn't suitable for low-cost things, so you'll want to be judicious about which products you enroll in. Fortunately, Amazon provides a simple FBA calculator that will help you figure out whether or not it's a good idea.
More Returns: Many vendors have seen an increase in the quantity of returns or the regularity with which they occur. This is partly due to Amazon's no-questions-asked return policy. While this may have an impact on profits, Amazon handles the processing, so it isn't the end of the world. Returns used to be delivered back to Amazon, and you had to arrange for them to be returned to you, but Amazon is introducing adjustments that will allow returns to be sent directly to your facility.

Long-Term Storage Fees: Amazon despises stock lingering around. As a result, you'll pay more for items that sit for longer periods of time. Long-term storage costs aren't the end of the world, but you'll need to incorporate them into your overall budget to make sure FBA is still a viable option for your business. They also don't want to store things that aren't actively for sale, so they'll charge you for it and alter your metrics badly. All of this, however, can be accessed in your seller panel, and you may arrange for things to be returned to your facility.

Product Preparation Standards: For items arriving into the warehouse to be fulfilled through FBA, Amazon has its own set of requirements. You must verify that all of your items are properly prepared before shipping them to Amazon, including how they are packaged, labeled, and sent in accordance with FBA inventory warehousing requirements. Some of the subtleties might be difficult to grasp.

Sales Tax: Sales tax is administered by the states. If your company is based in one state but has inventory stored in another, you may be unsure which tax rate to apply. Fortunately, there are tools to assist you with automating different tax scenarios and guidelines, as well as determining what to charge, and Amazon can handle the majority of this for you.

Payment of Amazon FBA Fees: You can't put off paying what you owe Amazon. You can't utilize the proceeds from the next sale to cover the costs of the previous one. Before making any payment to you, Amazon will deduct all costs payable to them. What if you don't have enough money in your account to afford the fees? To pay off the remaining debt, you'll need to supply a credit card.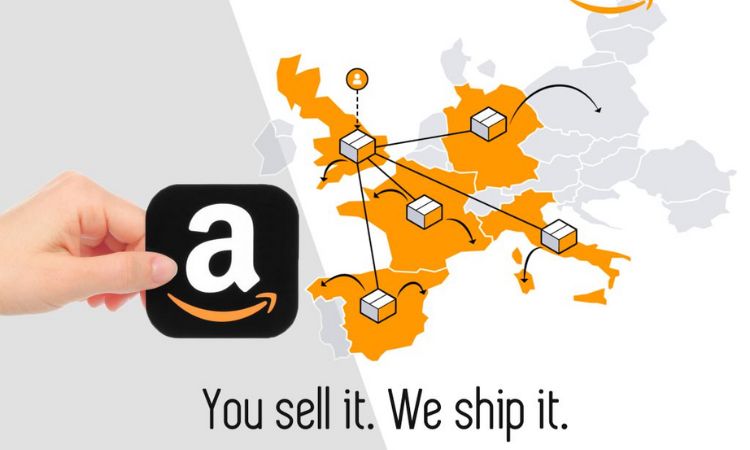 2. Amazon FBA vs. Seller-Fulfilled Prime 
If you want to take use of Amazon's lucrative Prime client base but don't want to pay the FBA program's costs, you may open a Seller-Fulfilled Prime (SFP) account and sell and fulfill your own items and orders. You get to utilize the Amazon Prime name and delivery rules, but you are responsible for all of the selection, packing, and shipping.
When it comes to selling on Amazon FBA, you must also manage any returns and pay for all shipping expenses. While FBA charges fractional fees for storage and fulfillment, Seller-Fulfilled Prime requires you to cover all shipping expenses, which can eat into your earnings. These expenses, on the other hand, are normally set and will not vary significantly. FBA members are at the mercy of Amazon, which has built into the program the ability to adjust their fulfillment costs at any moment.
It's only fair to mention that Amazon handles everything for FBA sellers. Of course, they'll expect something in return, and that will come in the shape of fee hikes over time. However, if you don't want to be devoured by those FBA costs, you'll need to remain on top of them.
You also have complete control over inventory storage and control with FBA, as you simply ship your items to Amazon and they handle the rest including selling on Amazon FBA. When you utilize SFP, you must keep track of your goods, choose a storage location, pay for storage, and so on. You're in charge of all fulfillment logistics, which is a lot to handle for anybody.
With both programs, you'll be expected to follow Amazon's usual marketplace regulations, which include things like returns, exchanges, and other policies. Customers demand Amazon care, regardless of who is selling the goods, and Amazon ensures that they receive it.
SFP is a lot more effort in the end, therefore small businesses and merchants do better with the FBA scheme. SFP is a wonderful option to earn the "Prime" badge while keeping your prices down if you have low-cost goods, huge items that would incur expensive storage fees with Amazon, or a mature fulfillment procedure.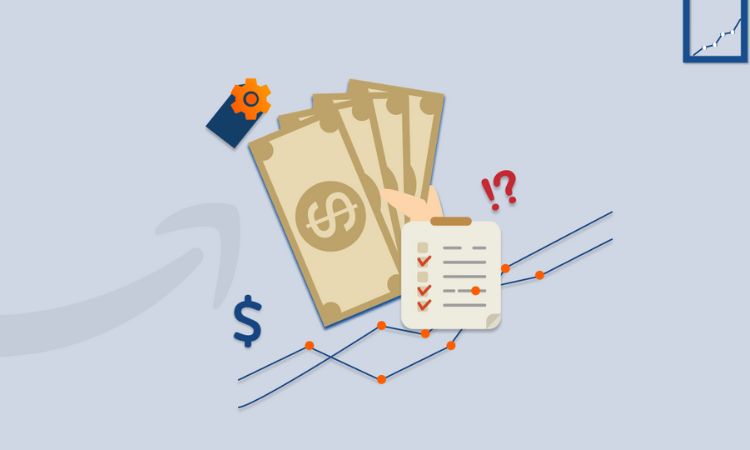 3. How to Start Selling on Amazon FBA
3.1. Sign up Amazon Seller Account
You can't be selling on Amazon FBA unless you have a seller account. You should have a good notion of which technique will best fit your needs now that you've looked into your account possibilities.
The registration procedure is quite simple. Along with essential company information, you'll need to supply a credit card number and bank account information to ensure that you can pay your fees and receive revenues from Amazon sales without difficulty.
You may wish to register separate company bank accounts and credit cards in some situations, such as if you're new to the world of e-commerce. This makes it easy to separate your business and personal financial life.
3.2. Find Niche Product to Sell
While it may appear that deciding on a business name, obtaining a license, or creating an Amazon seller account should be your initial steps, this is not the case. Instead, you must first choose whether things are worth selling on Amazon FBA.
Generally speaking, a successful product niche will have high demand and little competition. You could have a winner if you can locate a market sector where buyers are interested yet there are few product alternatives.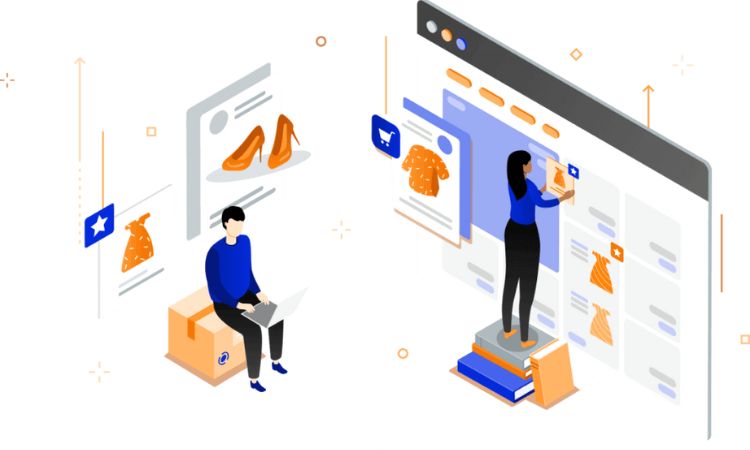 While your enthusiasm may lead you to a category, don't rely only on it. You should use product research tools that can assist you in identifying legitimate money-making prospects. After all, your main aim is to make money, therefore you should prioritize finding underdeveloped niches with a lot of potential.
After you've narrowed down your choices, conduct some more research about selling on Amazon FBA. What you'll need to accomplish depends on how you go about sourcing. If you want to make the items yourself, you need to look at production, packaging, and other costs. Spend some time researching who sells the items you want to sell on Amazon if you want to engage with a dropshipping supplier, wholesaler, or manufacturer.
Even the finest product niche won't work if you can't get your hands on the necessary supplies. So, if you believe you've got a winner, perform some preliminary research to ensure that what you wish to sell is either available or creatable. Great if you can get that stuff with moderate ease. If not, return to the product research tools to see what else is available.
3.3. List Product on Amazon & Optimize Amazon A10 Algorithm
You can post your products for sale on Amazon after they're ready to ship. Customers will be able to make purchases, allowing your firm to be up and running.
You must offer clear photos in addition to clear product titles and descriptions before selling on Amazon FBA. Additionally, use SEO best practices when creating listings to increase the chances of your product appearing in organic search results.
Begin tracking your outcomes as your listings begin to generate revenue. If you're falling behind your competition, you might need to improve your listings in order to capture a larger share of the market.
Start by looking at the listings of your rivals. Check to see if they're employing any keywords or tactics that aren't the same as yours. If that's the case, you might consider updating your listings to attract more attention and increase sales.
3.4. Set fulfillment by Amazon
To do this, you have to focus on 2 main steps: 
Step 1: Ship your products to Amazon
You may ship your goods to Amazon by creating a shipment plan, packaging your items, and shipping them to Amazon's designated fulfillment centers using the carrier of your choosing. Within three business days after delivery, inventory supplied to a fulfillment center is scanned and made available for sale.
Send your items to the Amazon locations specified in your shipping plan. This guarantees that your inventory is located closer to clients, reducing the time it takes for your items to be delivered.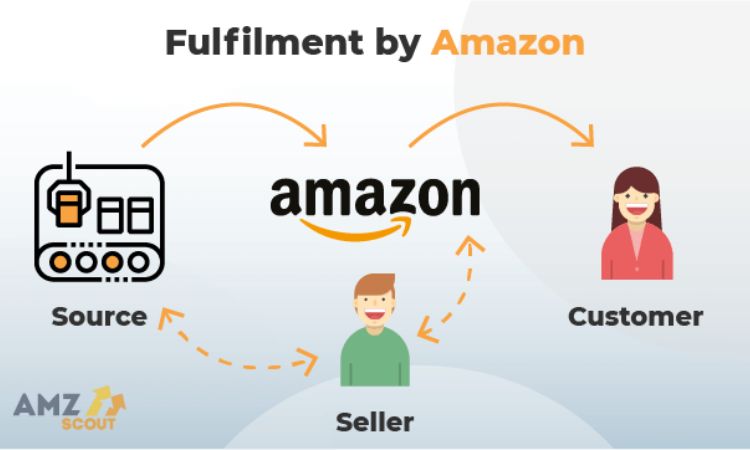 It is not permissible to ship your items contrary to your approved shipping plan (for example, by canceling a portion of an approved shipping plan, misrouting a shipment, or delivering a partial shipment). It necessitates additional processing and handling, which might cause a delay in receiving your item and making it available for sale. Your ability to create shipments may also be blocked as a result of this.
Step 2: Ship products from Amazon stores to Customers
After receiving your products, Amazon will package them. You may use Amazon packaging material or your own packaging material to package your items. Then, Amazon will ship them to your customers. Here, you'll arrange for a pick-up, and an Amazon representative will deliver your merchandise to the consumer. That's the end of the process of selling on Amazon FBA. 
4. Final thought
You can earn so much more out of your online sales by using the power of Amazon FBA, but only if you execute it right and have goods that are profitable for it. Selling on Amazon FBA is not easy but we try our best to show you the right first steps. Here is your turn!