When you don't know your way to sell print on demand T-shirts on Amazon, it might be daunting. As a result, we have created this detailed guide to assist you on your journey to success on Merch by Amazon. This post will teach you all you need to know to outperform other t-shirt vendors. 
Let's get started with the effective guideline to sell print on demand T-shirts on Amazon!
1. What is print on demand? 
Print-on-demand (or POD) is an order fulfillment technique in which products are printed as soon as an order is placed. Print on demand allows you to develop unique designs for a wide range of items and sell them under your own brand.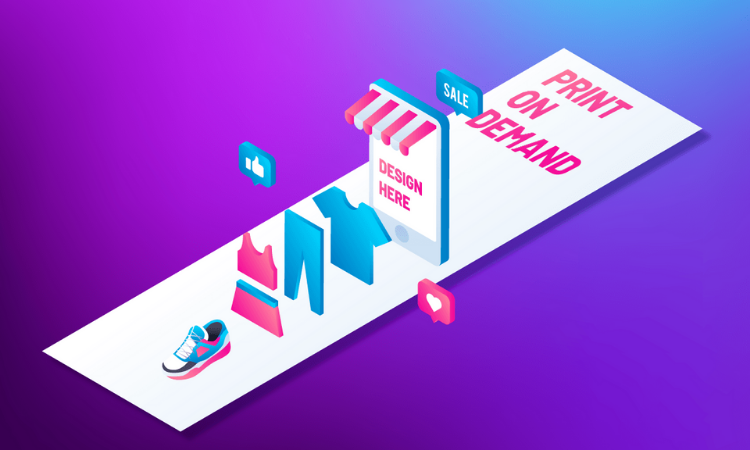 2. Why should we sell print on demand T-shirts on Amazon?
2.1. Print on demand I-shirts are classic items
One of the reasons to sell print on demand t-shirts on Amazon is so popular is because they are classic. Although t-shirts were initially worn as undergarments, t-shirt marketing became popular in the 1960s and 1970s with companies like Coca-Cola and Disney.
Many businesses, like The Gap and Ralph Lauren, began putting logos on t-shirts to brand them in the 1990s. Since then, t-shirts – particularly branded ones – have grown in popularity.
2.2. T-shirts are Recognizable
Everyone is aware of what they are and how they operate. It's not like you're bringing new technology and trying to teach folks how to utilize it. People will also know what size they are, making it much easier to give them away at events or sell them!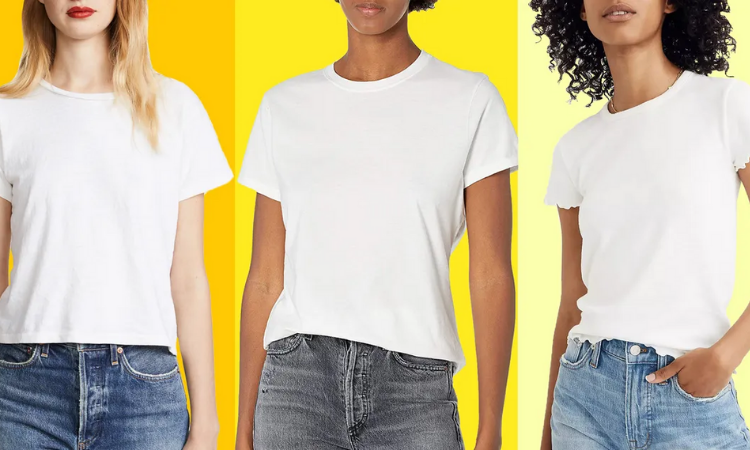 2.3. Help turn your audience into taking brand ambassadors
T-shirts provide a one-of-a-kind advertising chance, which can help businesses best sell print on demand T-shirts on Amazon. They engage consumers, current customers, and prospective purchasers in ways that traditional marketing cannot. Eye-catching shirts start conversations, expanding your brand's reach in a natural and non-salesy approach. People are typically eager to advocate for businesses they believe in, and a shirt is an excellent way to capitalize on this chance.
2.4. Provide excellent canvas for visual graphic designs
A print on demand T-shirt provides an opportunity to exercise your creative muscles, pushing the boundaries of your brand statement in ways that traditional media may not allow. A well-designed T-shirt contributes to the creation of a recognizable style that people will want to associate with, and if the quality is excellent, they will return for more.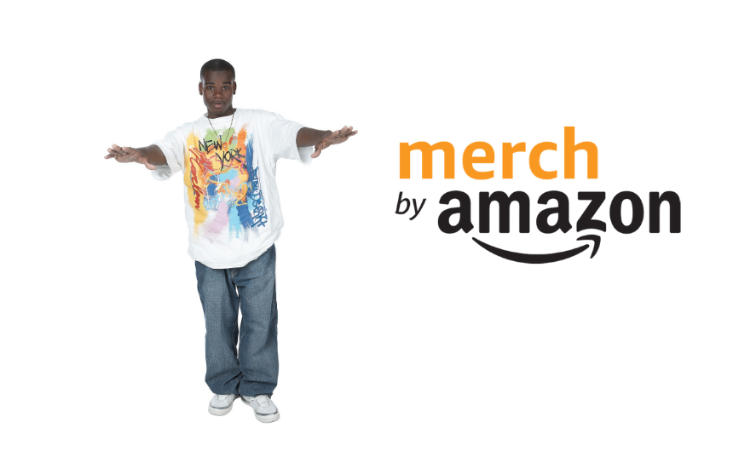 2.5. Create a unique connection with audience
Selling customized shirts allows buyers to engage with your business in a fresh and, crucially, tactile way. With so much competition for consumers' attention, creating tangible, reusable items is an excellent approach to cut through the clutter and establish a strong relationship with your followers. Long-term exposure provided by branded T-shirts may also effectively reaffirm your brand's significance to your target demographic. Building brand loyalty requires time and many impressions – and what better way to do it than physically placing clothing on your customer's back?
3. Common best-selling models to sell print on demand T-shirts on Amazon
3.1. Pop Culture
If you follow memes or celebrity news, you will notice that there is always controversy. Use the buzz to your advantage by looking for important words and pictures that are being tossed about. Of course, you must adhere to Amazon's policies. You are not permitted to utilize celebrity names or trademarks. You can, however, utilize quotations or words that relate to specific events as an alternative.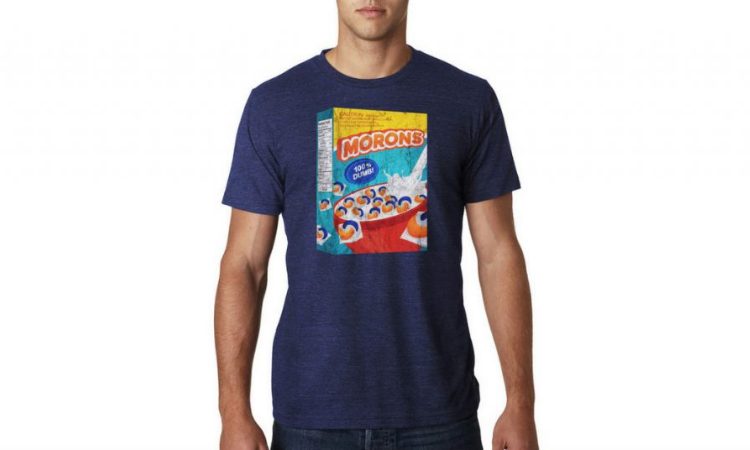 Potential buyers will select an Amazon t-shirt design that they recognize and can relate to. If someone is a big admirer of a celebrity pair, they will keep up with their relationship's ups and downs. Target this demographic with your Amazon t-shirt design.
3.2. Holidays
When you sell print on demand T-shirts on Amazon, holidays are usually a big seller to make use. Prioritize big holidays like Thanksgiving and Christmas. You should also check at lesser-known festivals such as National Doughnut Day and National Pizza Party Day. They're entertaining, and it gives folks a reason to rejoice!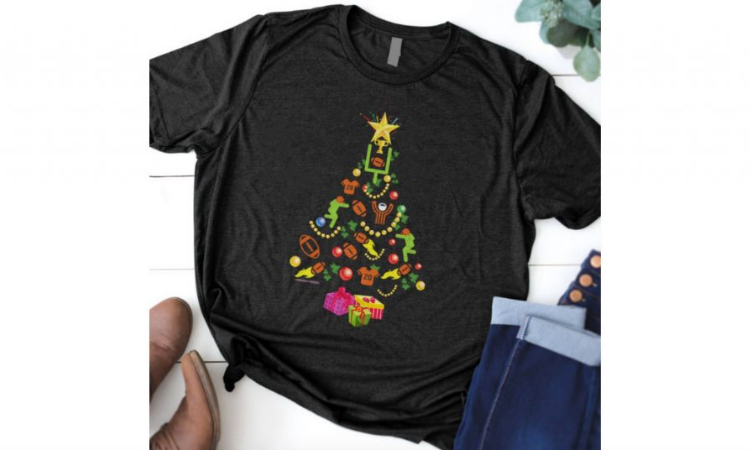 3.3. Motivational Quotes
There is no better way to share happiness than with a motivating quotation. You may build numerous variants of each statement you come up with, whether you want to urge them to take action right away with "Crush it!" or "Stay Humble, Hustle Hard." To meet your Merch by Amazon goals, you can customize it with different text and colors.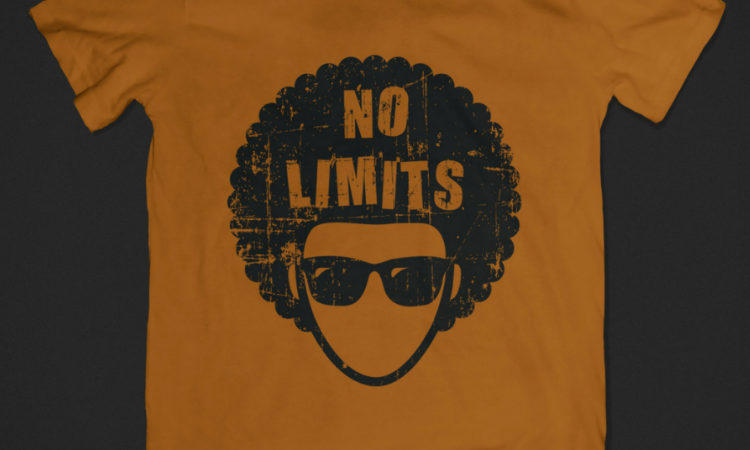 So, what is it about motivating and inspiring quotations that makes them so popular? We'll never know whether a wonderfully designed t-shirt purchased from Amazon dramatically altered someone's life. However, there are many people out there that are committed to bettering themselves. They are the type of people who will fall head over heels for a shirt that says, "Be a game changer."
3.4. Events
You constantly return from conferences with new and inventive ways to approach your business. Attendees are there to please since they have the opportunity to meet influencers face to face. Networking will never be the same again with today's business casual clothing. Though you must appear professional, several conferences allow for a more casual dress code, and you may sell print on demand t-shirts on Amazon for that customer.
4. How to sell print on demand T-shirts on Amazon? 
4.1. Step 1: Understand how Amazon work
Before you even think about connecting everything else, you should first grasp how Amazon operates. This information is critical for ensuring that your online t-shirt business reaches its maximum potential. 
These are measurements for Amazon BSR and Copyright/Trademark.
Every product that sells on the Amazon Marketplace will have a Best Sellers Rank, or BSR for short. This figure will be proportional to the number of sales received by the item. This BSR number is also relevant to the product's category. 100k BSR in apparel will not sell the same number of items as 100k BSR in gardening, and so forth.

Importantly, trademarks are recognized expressions that have been safeguarded. Signs, phrases, and logos are examples of these.
4.2. Step 2: Research before you can start designing your clothes
This is by far the most important step to sell print on demand T-shirts on Amazon. You will fail if you do not conduct adequate research.
Keyword Research
Go to Amazon.com and type in any specialty + "T-shirt" and press "Search". This will take you to the product page for your search. You can view some samples of for-sale shirts. You can notice that there are almost 15 pages of shirts in this category if you scroll to the bottom of the page. Begin by opening all of the clothing you see! This procedure may take some time, so have as many tabs open as possible. Once you've opened a few, go to each one and browse to the "Product Description" area on the product page to get the BSR.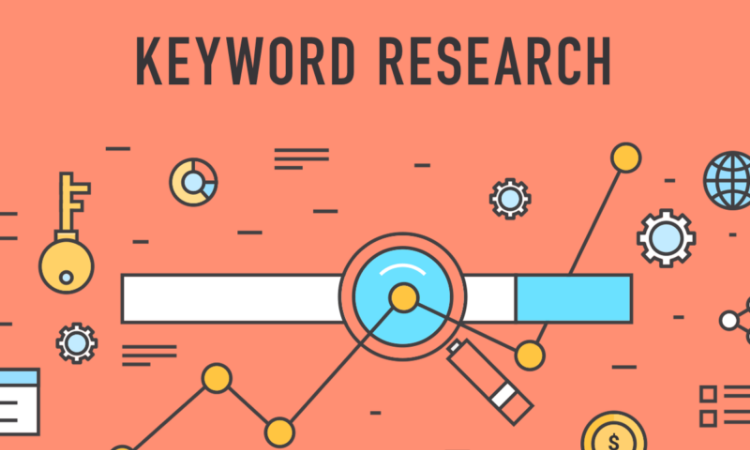 To best sell print on demand T-shirts on Amazon, you should grab every single shirt with a low enough BSR and copy the URL into a spreadsheet. The designs found on these print on demand t-shirts might be basic or complex. Your initial aim should be to assess whether you or a designer can create a BETTER-APPEARING product in the niche. If you can't, don't add it to your list!
Brand Research 
The second thing I'll perform is related to the keyword search that we just discussed. We accomplish this by looking at companies that are currently doing well on the platform. Use what others have done to assist you develop a brand identity for your online store and best sell print on demand T-shirts on Amazon. 
The shirt's brand is visible just over the title. When you read this, this shirt may or may not be selling well (now #98k BSR), but you may be wondering what other niches this business has developed apparel for.
Simply click the brand link at the top of the page.

Easily navigate the Amazon category or visit through the list to discover new niches, and then open all of the shirts in a new tab to see if they are selling through BSR.

Continue to contribute to the spreadsheet you're creating! 

Follow the keyword and brand research steps outlined above until you are certain that you have a good basis for 100 great designs.
4.3. Step 3: Upload your print on demand T-shirts on Amazon
Begin by developing your brand so that you can sell your designs like a pro! By brand, we mean getting your name, logo, and pictures in order.
This allows the buyer to buy with greater confidence from you. When naming your brand, bear in mind that it should be no more than 35 characters long, otherwise it will seem unfinished. Once you've decided on a winner, you can begin your process by uploading your design. We recommend that you familiarize yourself with the content guidelines before proceeding.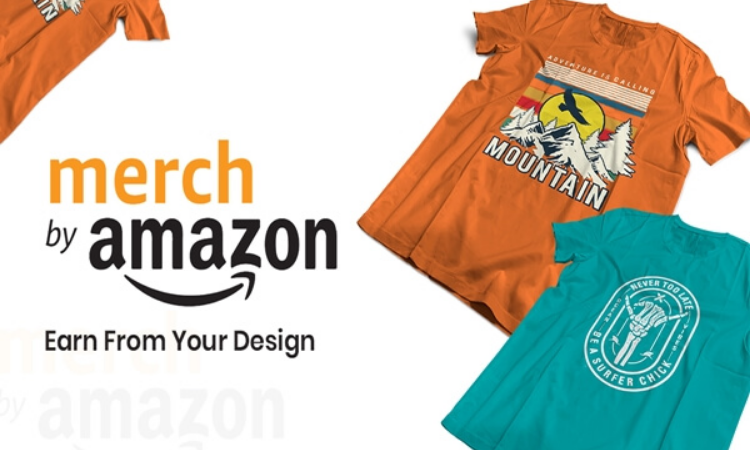 So, what should your design to sell print on demand T-shirts on Amazon look like?
For any type of t-shirt, hoodie, or sweatshirt design:
Your design should be a PNG file with a resolution of 300 DPI.

Consider your printing space to be 15′′ x 18′′. You may create your design using this measurement, however we recommend leaving a little margin.

Keep in mind that even if you design in RGB, your products will be printed in CMYK.

Files should be less than 25MB in size.
Amazon, fortunately, enables you to download their templates so that you may test your designs at home using the following software:
Adobe Illustrator (1.2MB)

Adobe Photoshop (4.9 MB)

GIMP (1.4 MB)
4.4. Step 4: Choose product types and colors
Merch has a large selection of t-shirt variants from which to choose for your designs. However, even if your product comes in various sizes, such as a kid's t-shirt vs a man's sweatshirt, your design should adhere to the same requirements. Merch resizes your design to fit in the following manner: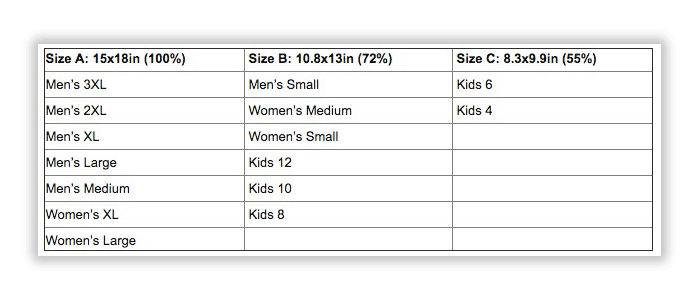 4.5. Step 5: Add products' descriptions
Customers may learn more about your items by reading the descriptions on your detail page. So, what exactly can you put on your description page? Your brand name, the title of your product, and a description that you create throughout the product development process.
When creating your product description and name, you should be as detailed as possible; this improves your product discoverability. Consider your keywords! Examine which keywords were successful in your analytics view; dominating keywords will boost the effectiveness of your designs.
4.6. Step 6: Set a price and go alive 
Before going online, your design will go through an eight-stage process:
Draft: Your design will remain a draft until you submit it.

Under Review: A Merch team member is reviewing your design.

Rejected: Your design may be rejected if it violates the content policy.

Process has begun: Your design has been accepted and is now being added to Amazon.

The process of adding your design to Amazon has begun.

Live: Your design is now available on Amazon and may be found by anybody!

Pending Approval: A design under "Pending Approval" has been released with a secret link so that you may get a sample before it goes available on Amazon.

Deleted: A product comes with the status "Removed" will be removed if it did not sell within the first 180 days of publication or if it contains content that violates the Merch by Amazon Content Policy.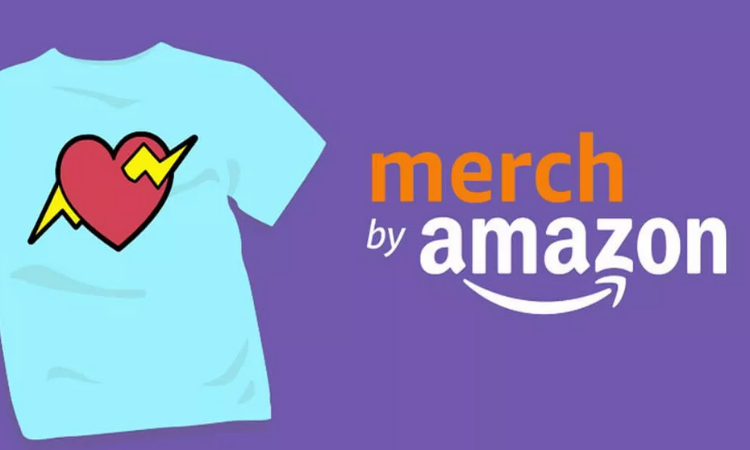 Consider that Merch cannot sell any goods that infringes on someone else's intellectual property (trademark, copyright, or similar). This applies not just to the design of your product, but also to your brand, name, and description; be mindful of every detail of your product. If you use pictures from the internet, you are responsible for verifying that they are free to reuse. Yes, tracing pictures is also prohibited.
If your design is rejected, you will be notified through email that it was not approved. Make sure you follow the Merch by Amazon Content Policy.
5. Tips to boost sales for print on demand T-shirts on Amazon
5.1. Sell black T-shirts
Black shirts are the most profitable. People like to wear black because it goes with everything, it doesn't get filthy, and it is the most neutral hue in anyone's wardrobe. The majority of individuals dress in black. White shirts sell the least, and light-colored shirts sell the least. As a customer, I avoid them as well since I don't trust myself in white. I'm always one drink away from ruining my outfit.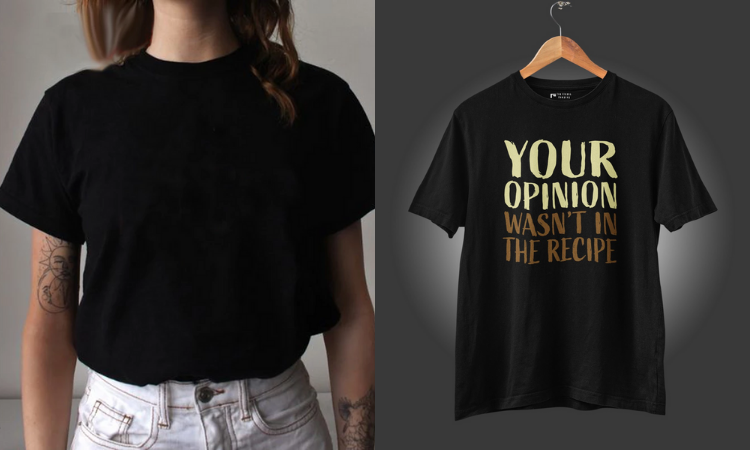 5.2. Keep women in mind
Women spend our money and enjoy shopping. Keep it in mind when you sell print on demand T-shirts on Amazon. This does not imply that everything must be pink. I'm talking about sizing. Fitted shirts are generally preferred for small females since unisex tees might be excessively large. Plus-size ladies frequently choose unisex tees in sizes up to 3XL. So have a range of sizes available so that those who wish to order may choose what suits them best.
5.3. Do not give people too much in mind 
We believe that having our shirts available in ten different colors ensures that everyone will be able to find what they are looking for. FALSE. There comes a time when having too many options is detrimental. People who can't decide can be paralyzed from selecting one. Assist them in deciding on four or fewer colors for each design to sell print on demand T-shirts on Amazon. Choice weariness is a genuine thing.
5.4. Stay away from clashing T-shirt colors
As in, don't wear yellow lettering on a pink shirt, and so forth. Some people will find it adorable, but not enough to make you a fortune. Make sure there is enough contrast between the color of the shirt and the ink you put on your t-shirt. You'll be OK if you follow the rule of light on dark and dark on light.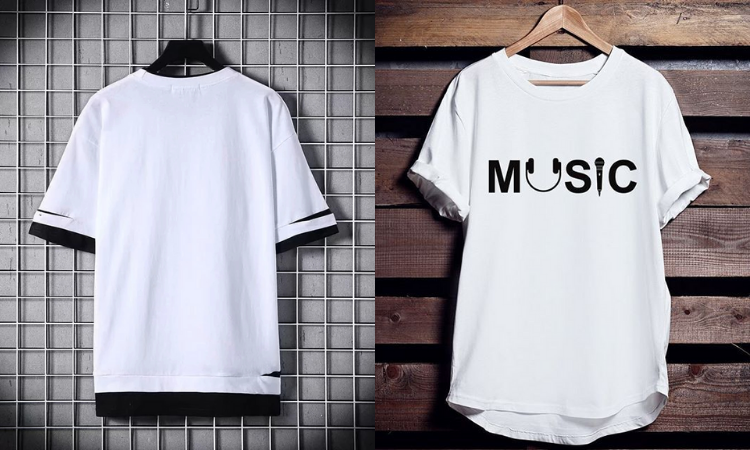 5.5. Keep your designs simple
You don't need a fancy typeface, a sophisticated layout, or a complicated image. Simple will always triumph over overly complicated. The BEST designs are well-balanced and daring. Allow the clothing to be loud. Always use a huge font so that others do not have to approach the person wearing it to read what it says. Unless, of course, that's the idea to sell print on demand T-shirts on Amazon.
6. Final thought 
This article gives you an overview about the essential steps as well as tips to sell print on demand T-shirts on Amazon. Make use of it and fly high with your business from now on!