The world of print-on-demand and e-commerce was flourishing as a result of all that had transpired. I wanted to take you down memory road by doing a print on demand report 2020. Use this information to fuel your marketing and company development strategy for the coming year. 
This article will show Print on demand Report 2020 in terms of main events and their effect on the print on demand industry. We also provide some trends in 2021 due to the Print on demand Report 2020. Check it out now! 
1. Print-on-demand overall
Over the previous four years, the print-on-demand sector has risen by 12 percent. And there are no indications of this trend slowing down, as there is a growing desire for one-of-a-kind items and customization possibilities. In fact, 36% of buyers anticipate some sort of personalization by default and are willing to wait longer for personalized items (48 percent).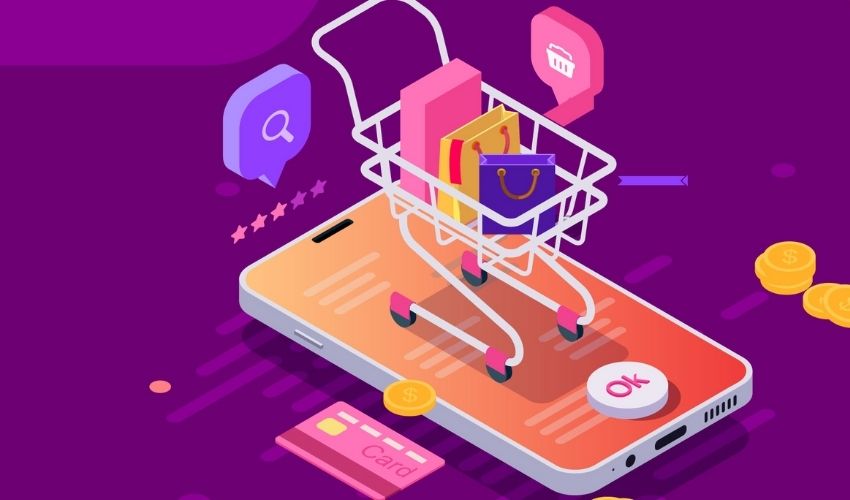 In the Print on demand Report 2020, Print-on-demand is heavily reliant on customization and one-of-a-kind goods. Furthermore, because items are produced to order, most print-on-demand vendors do not have a minimum order volume.
When it comes to printing processes, screen printing has historically been the favored method. However, there has been a movement toward digital printing in recent years due to its cost and low to no order minimum requirements.
In terms of goods, the t-shirt has been the most hit with print-on-demand over the years, including 2020. What's the reason? T-shirts are a basic piece of clothing that should be in everyone's wardrobe. Not only is the tee the most fundamental item for putting together an ensemble, but with a snappy quotation, meaningful message, or eye-catching design, it may also function as a statement piece.
In 2020, the worldwide custom t-shirt printing industry was estimated to be worth $3.64 billion. And the tee isn't going away anytime soon; the bespoke t-shirt printing industry is estimated to reach $7.57 billion by 2028.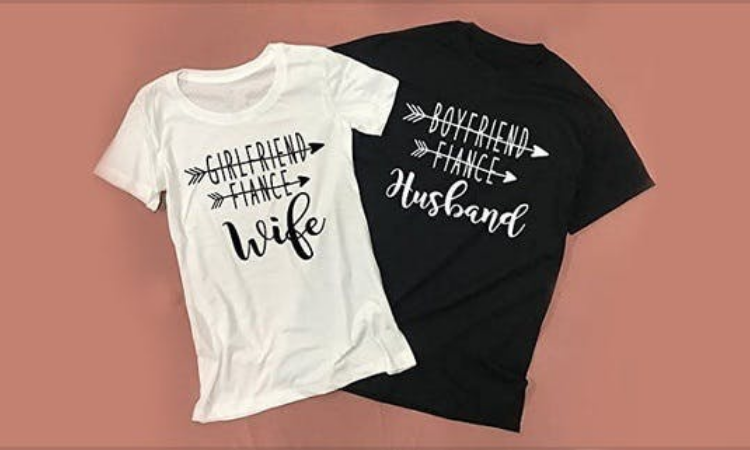 When beginning a business, custom t-shirts are an excellent initial product. Based on this Print on demand Report 2020, check out the steps you need to follow to start making money with personalized t-shirts without having to maintain your own inventory.
2. Covid-19 vs. print on demand industry 
Covid-19 left no one or any industry unaffected. It compelled us, as individuals and company owners, to adjust to a new way of life. Starting a side company was one of the ways people attempted to enhance their financial stability. In the Print on demand Report 2020, new business formation in the United States increased by 42%. And, as a result of the pandemic's terrible mass layoffs, as many as 56 percent of Americans said they felt safer working for themselves rather than having a regular job.
This trend toward starting one's own business rather than working for someone else has a significant influence on the print-on-demand sector. The first red flags of the pandemic appeared in March 2020, and so did interest in print-on-demand. Google search volume for the phrase "print on demand" increased by 10,000 monthly searches in March and continued to rise until August.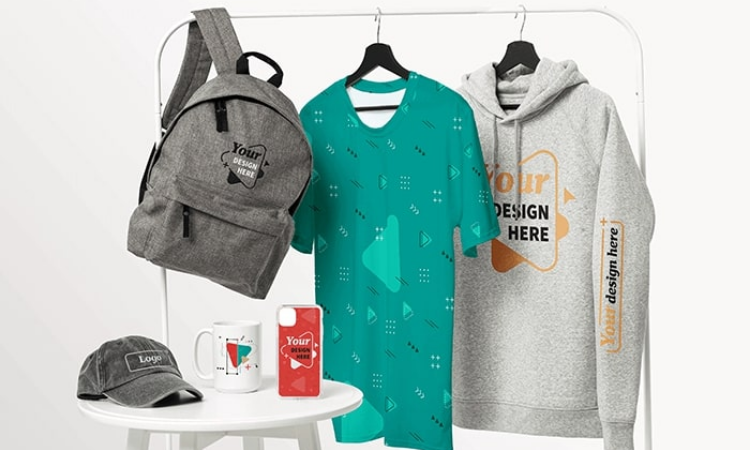 In the Print on demand Report 2020, the reason why print-on-demand became so popular during the pandemic: it allows for the rapid establishment of a fully functional firm. With a design or a concept for a design, you may have items available for sale in as little as a lunch break. What's more, with a highly infectious virus lurking about, you may set up a store from the safety of your own home.
But it wasn't only the print-on-demand business as a whole that received some internet notice. Specific print-on-demand items, such as bespoke stickers and personalized presents, experienced a surge in search volume.
Custom face masks were the fastest-growing print-on-demand product in 2020, according to Google search volumes. In January 2020, the term "custom face mask" received an average of 345 monthly Google searches. Then, as the epidemic spread throughout the world, the monthly search traffic jumped to 55,000 by April. The figure grew steadily until July, when it reached 72,000 monthly searches.
Printful contacted some store owners who had made sales in the previous 12 months in early 2021, asking them how Covid-19 affected their companies. And they received 485 responses from people who shared their experiences.
In the Print on demand Report 2020, almost half of them (45 percent) saw an increase in sales in 2020, with the busiest months being April through June (56 percent ). During this time, the bulk of brick-and-mortar businesses were temporarily closed for safety concerns, placing all of the emphasis on internet retailers. This helps to explain the increase in internet sales. When people asked about product changes, the most popular product additions to online stores were custom face coverings—face masks (38%) and neck gaiters (34%).
3. Cyber Week— as big as ever
With the majority of people doing their Christmas shopping online and new eCommerce firms popping up by the second, one thing was certain: Cyber Week 2020 would be one to remember. As a result, Cyber Week 2020 proved to be the largest the globe has ever seen.
In the Print on demand Report 2020, on Cyber Monday, internet consumers spent $10.8 billion, a 15.1% increase over 2019. On Black Friday, consumers spent $9 billion, a 21 percent increase over the previous year.
4. Sustainability in 2020: growing demand for sustainable businesses and eco-friendly products
The need for environmentally friendly products is increasing. The United Nations even declared this the start of "the decade of action." Sustainability has also influenced the purchasing patterns of internet customers. According to a 2021 poll, 27 percent of respondents tried out a new product for sustainability grounds in the previous 12 months, and 25 percent spent extra money on sustainable fashion.
The Print on demand Report 2020 has shown that people prefer package pick-up sites over the traditional shipment to their door when purchasing online. The parcel pick-up approach has a lower carbon impact than courier delivery to the house address, which might explain why shipping options have changed.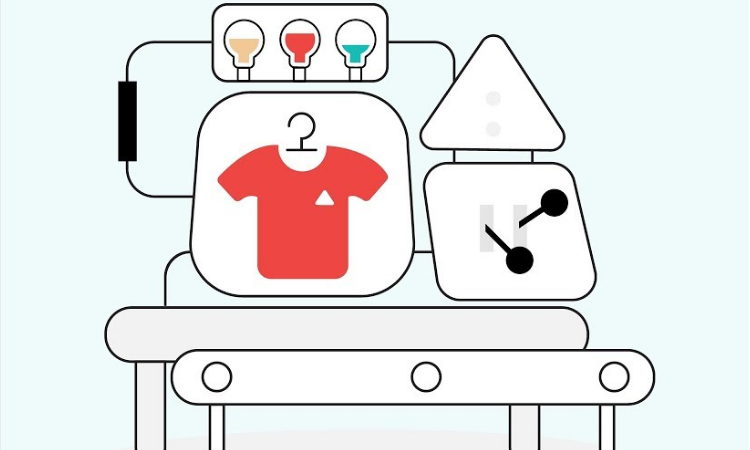 With the growing interest in environmentally friendly enterprises, online merchants should reconsider their own manufacturing and delivery procedures. This is where print-on-demand enters the picture. The most significant sustainability benefit of print-on-demand is on-demand fulfillment. Products are manufactured only once they have been requested, resulting in fewer goods being left behind with no owner.
In our study, 3,587 store owners were asked how sustainability had impacted their business. We discovered that more than half of them (59 percent) speak about sustainability to their consumers. The majority of business owners feel that environmentally friendly items and packaging are essential to both them and their consumers.
When asked what criteria made packaging eco-friendly, internet business owners ranked the following as the top three:
The packaging is compostable

The packaging is biodegradable and made of recyclable materials.
5. Print-On-Demand Predictions For 2022
5.1. Online sales will increase in the Print on demand Report 2022
One major trend I foresee for 2022is that internet purchasing will gain traction if traditional retail sales continue to fall, especially given the continued demand for social distance. The convenience of online shopping, including advantages such as rapid delivery, has fueled its adoption, resulting in a staggering estimated year-over-year rise of 44.5 percent.
The Print on demand Report 2020 shows that millions of entrepreneurs have launched online stores, including those for the POD market, on a variety of platforms. eBay, for example, has millions of buyers and sellers and experienced a rise of eight million buyers in the second quarter of 2020. Shopify claims to be the third-largest online retailer in the United States, with over one million businesses on its platform. Etsy recorded a 26.4 percent rise in its active seller base in May 2020 compared to the previous year. From 2019 to 2020, Printify's monthly average user count grew by a factor of three.
5.2. Personalization and Product Selection Continue to be Vital
Print on demand Report 2020 cites that consumers who want to stay at home and buy from the comfort of their own homes during the epidemic will most likely be just as demanding in 2022. Personalization trends in the POD sector will continue, and rapid delivery, made possible by more adaptive supply chains, will boost online demand.
In terms of product assortment, I've seen that customers demand a continuous stream of new products as well as a broader choice of commodities. Experts anticipate that 2022will be a year of continual adaptation and refining at Printify. POD platforms should provide merchant recommendations for new items, such as natural and organic clothes, innovative designs, and, of course, face masks. Companies should continually endeavor to offer new goods and onboard new worldwide providers as part of the ongoing growth of the POD industry to suit changing client requirements.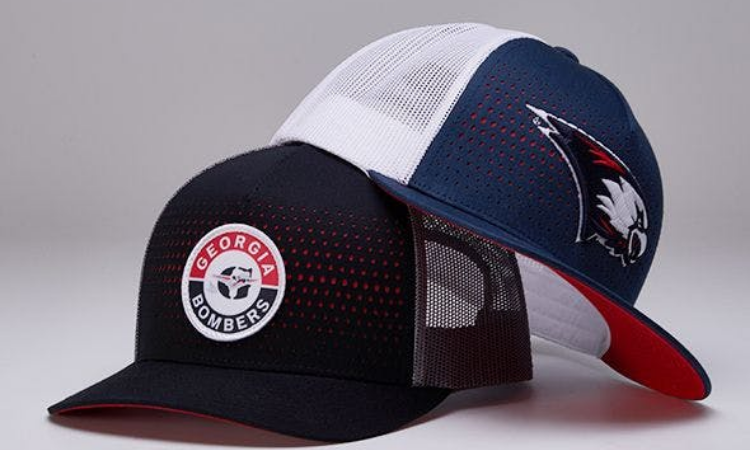 During the pandemic, the house has undoubtedly become a focal point, and I predict that increasing demand for home and lifestyle items will be a major trend in 2022. People will continue to transform their homes into places of safety, shelter, and warmth in an uncertain environment, from soft blankets to cozy lounging apparel and décor goods.
5.3. To serve a dynamic, growing market, a more adaptable platform is required
Many purchases were diverted in 2020 due to pandemic-related delivery problems, allowing merchants to continue selling online without interruption. As a result, as part of an overarching plan to assist merchants in simplify and optimize their businesses, POD platforms should develop additional capabilities, such as order routing tools that move new and current orders to other suppliers as needed.
Furthermore, in the Print on demand Report 2020, because many individuals are searching for new methods to start a business and generate money while working from home by creating storefronts, interest in print on demand and drop shipping will certainly continue to rise. Companies could capitalize on this trend by adding additional e-commerce connectors to their platforms, making them more user-friendly.
5.4. The number of marketing and sales channels should be increased
Print on demand businesses should always be looking for innovative methods to help their customers succeed. For example, utilizing process automation to simplify time-consuming manual operations like product publication, sent to fulfillment, and shipping will be a major goal for Printify in 2022. I also believe that new sales platforms outside of the internet shop, such as Etsy, eBay, and Shopify, will drive the biggest growth.
Based on the Print on demand Report 2020, I also believe that in 2022, the most successful sellers will focus more on their target audience before creating items, since a typical POD error is to build generic designs and then consider how they will be sold. Leaders in the next year maybe those who observe trends, target profitable, customized markets, and offer distinctive products tailored to that niche.
5.5. In the end, it's all about being nimble
It's all about making your customers successful with print-on-demand. And you should base your ability and Print on demand Report 2020 to forecast market trends on research – continually watch your customers' stores, analyze their performance, collect feedback, and then use that information to make adjustments that improve the experience. The fact that nimbleness will win the day in 2022 isn't even a forecast for me; it's more of a certainty. To stay on top, keep in mind that flexibility that improves service and adds value to the end consumer is always in style.
6. How to make use of this Print on demand Report 2020 in the next year
To summarize, the following occurred in the world of POD and eCommerce in 2020:
The scale of the print-on-demand market has increased.

Custom goods are becoming increasingly popular.

The worldwide epidemic increased the demand for a consistent side income.

Despite the fact that 2020 had the most Cyber Week sales, people were more interested in sustainable items, packaging, and shipping.
But enough about the past; let's move on to the future. The figures in this piece will continue to rise, as will the number of Cyber Weeks and the need for bespoke goods and sustainable companies. As a company owner, what you can (and must!) do now is prepare yourself and your store for it:
Consider developing a Cyber Week promotion and marketing strategy.

Examine your products to discover whether your catalog needs new custom items.

Consider including a customizing tool to provide your consumers with additional design possibilities.

Examine your company's sustainability procedures and determine where and how you might improve.
7. Final thought 
Do you have some 2020 knowledge or fantastic ideas for this year? This Print on demand Report 2020 might help you update the latest trends in this industry to build up potential development strategies. Cheers to a fantastic 2022!