Optimizing SEO listings on WooCommerce means getting more traffic to your website. The sad thing with most SEO tutorials is that it's too technical for a beginner to understand. If you are serious about increasing traffic to your website, you need to apply SEO best practices. 
This article will share basic SEO material to help you optimize SEO listings on WooCommerce and get more traffic.
1. Why do we need to optimize SEO listings on WooCommerce?
Search engines are often the most significant source of organic traffic for most websites.
Google and different engines use superior algorithms to recognize and rank pages properly. But those algorithms aren't perfect – It still needs your help to understand what your content is about.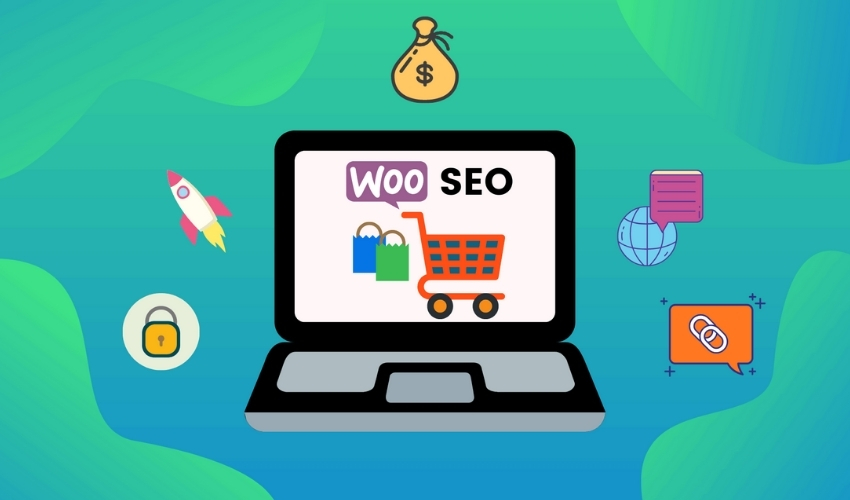 If you don't optimize SEO listings on WooCommerce, then search engines won't be able to rank it. When people search for a topic you write about, your website will not appear in the search results, and you will miss out on a lot of traffic from it.
That is important for businesses that do business online via the internet. The more search engine-friendly their website is, the more potential customers they have.
That's why learning the basics of SEO is so crucial for every industry and business.
2. Friendly SEO in WordPress
2.1. Check website visibility settings
WordPress comes with a feature that can hide a website from search engines. With this feature, you have time to carefully prepare your website before you are ready to make it public.
However, sometimes you accidentally select this feature, making your website disappear from search engines.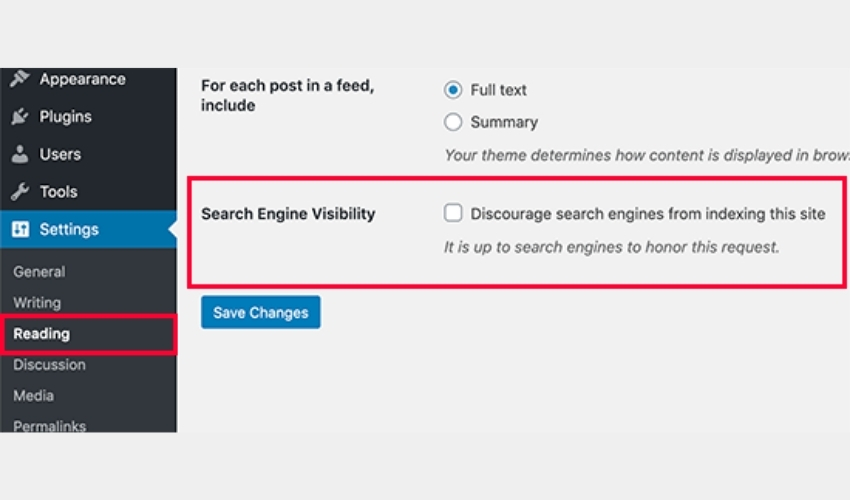 If your website doesn't show up in search engines, the first thing you need to think about is to make sure you don't check this box.
Go to the WordPress admin area under Settings » Reading
Scroll down to the 'Search Engine Visibility' option and ensure that the 'Discourage search engines from indexing this site' option is unchecked.
2.2. Use SEO-friendly path structure in WordPress
One SEO basics you need to pay attention to when optimize SEO listings on WooCommerce is the SEO-friendly URL, also known as the SEO-friendly link.
The SEO-friendly URL consists of clear, concise words that explain the content of a page and can be easily readable by both humans and search engines.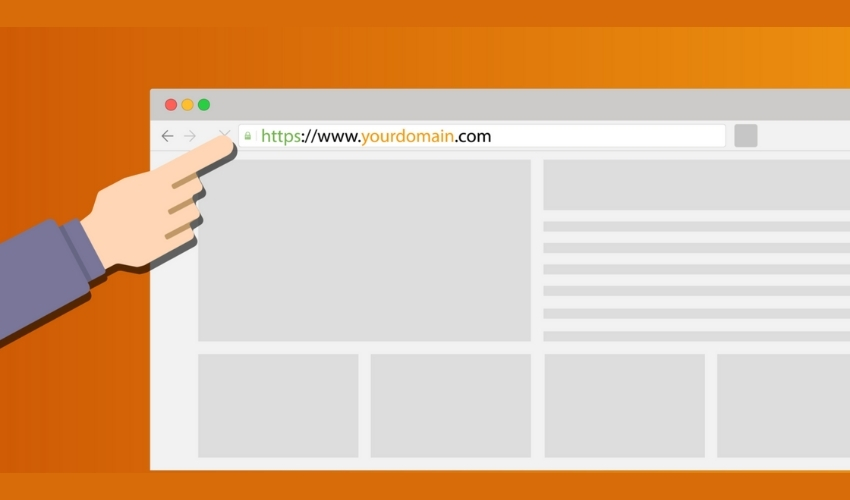 Notice how the links above are quite easy to read, and users can guess what they are going to read just by looking at the link.
Note that this hyperlink uses numbers unrelated to the content, and customers can not bet what they may examine with the aid of searching on the URL.
Using an SEO-friendly Permalink structure is the best way to improve your website's search engine rankings. It's also one of the basics of SEO you need to know.
2.3. Friendly with SSL
One of the top benefits of SSL is protecting your Website from hackers.
Today, as technology advances rapidly, the level of fake websites becomes highly sophisticated, making it impossible for us to see with regular visuals. At this time, SSL will help customers identify fake objects to stay away from.
Moreover, Websites using SSL will be friendly to search engines and help increase website visits compared to websites that do not use SSL.
Google has updated the algorithm to add the https protocol that points back to many criteria to evaluate website rankings.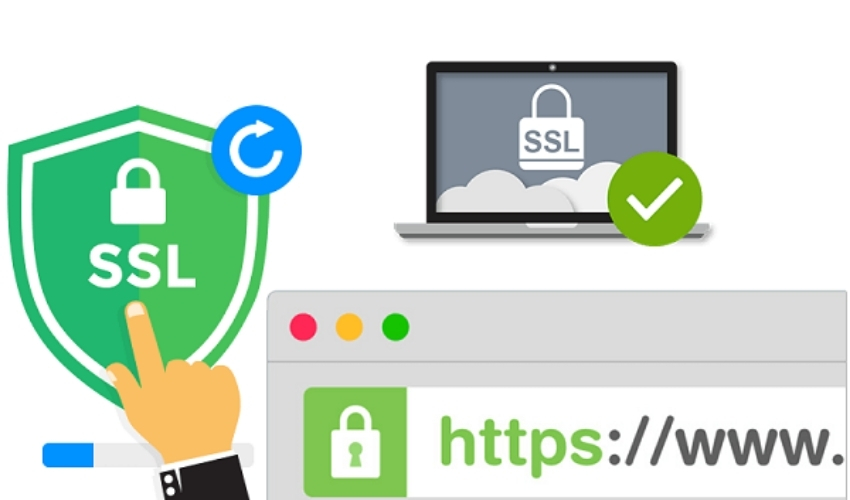 The use of SSL not only helps optimize SEO listings on WooCommerce, helping to increase brand value for businesses.
Customers increasingly attach importance to information and data security when making online transactions. Enterprises must flexibly change business strategies to bring credibility to customers.
SSL is very flexible and diverse in usage needs, suitable for different business requirements and purposes of businesses. This both reduces costs and enhances brand value.
2.4. Add XML Sitemaps to WordPress
XML Sitemap is a specially formatted file to list all the links present on a website. It makes it less complicated for engines like google to move your content slowly.
While adding an XML sitemap doesn't affect your search rankings, it does help search engines find those pages faster and start ranking them right away.
2.5. Research keywords before writing
Before you write, you need to think carefully about what topic you should write about and how to write it. No matter how good an article is, no one cares, no one searches, it won't bring any benefit.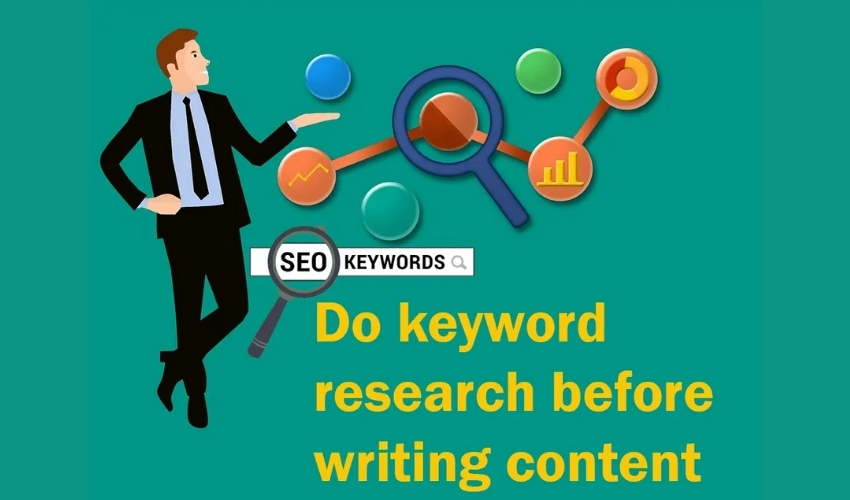 That's why you need to do keyword research thoroughly before writing articles. This action will help you optimize SEO listings on WooCommerce.
There are many ways to research keywords, often using tools for analysis. One of the basic skills of SEO is to be proficient in the use of supporting tools.
Google Keyword Planner is a tool from Google that will give you keyword suggestions such as the Number of keywords searched in a month, difficulty level, and competition.
In addition, you must also pay attention to the Longtail Keywords that help you quickly target the niche. 
2.6. Optimize SEO for your articles
Often beginners have the misconception that is simply installing and activating the SEO plugin is all it takes. SEO is a long process that you need to work on if you want the best results.
We recommend optimizing your title and description to get the most clicks.
When writing articles, drag your mouse to the bottom, and you will see a full table of basic SEO functions below.
3. Basic methods to optimize SEO listings on WooCommerce
3.1. Install SEO Plugin: Yoast SEO, Rank Math, …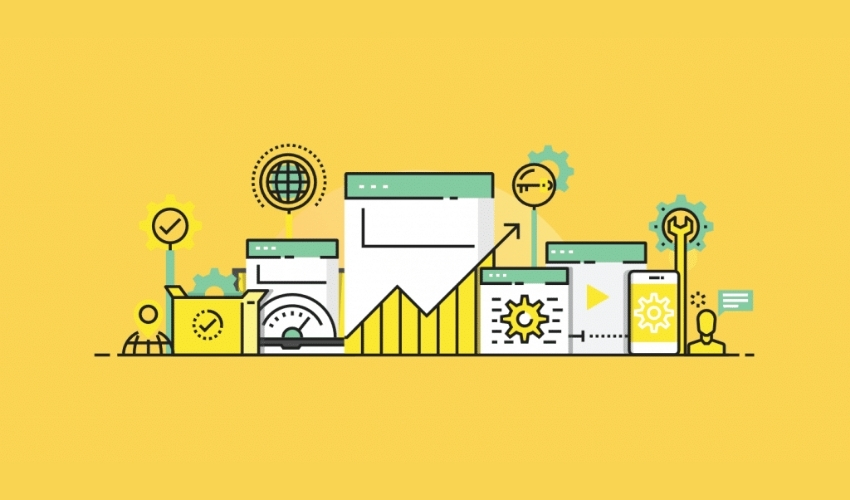 The best part about using WordPress is that it has all the necessary plugins for everything, and SEO is no exception. Thousands of WordPress SEO plugins make it difficult for beginners to choose which one is the best.
When choosing the best SEO plugin, you will hear the two most names: Yoast SEO or Rank Math. Both are very effective plugins.
Yoast SEO allows you to add Title, Description and Focused Keywords to each post and page. It also allows you to see a preview of how the user will see the page on search engines.
3.2. Optimize SEO Onpage Listings Content
3.2.1. Title
The page title should be descriptive enough to let both searchers and search engines know what your page is about. For most eCommerce sites, you will have category pages and product pages.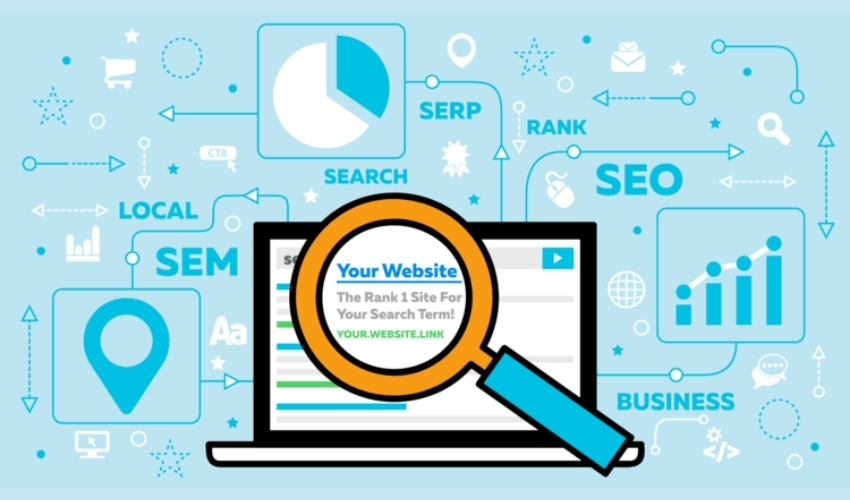 Category pages not only help shoppers find the product they're looking for, but they also prevent individual product pages from competing with each other.
You can optimize pages to rank for a huge time and use product pages to rank for particular terms.
The page title and the SEO title are always the same. It would be best to use keywords in your page and SEO titles, but remember that content is first for people. Don't attempt to cram too many key phrases withinside the title. This will hurt your website and business in the long run.
3.2.2. Heading
We can say that headings play an important role in building website content and optimize SEO listings on WooCommerce. Some of the functions may include:
The title tag forms the structure of the web page. As mentioned, just looking at the title tag system, you can imagine what the website is talking about and what content it has.

The placement of heading tags will make the website user-friendly because it is easy to find content and easy to read. This is beneficial for users when they want to browse through a few web pages.

The article structure is clear, easy to find the main content, which is beneficial for SEO. This is also true because placing headings is also one of the factors that help optimize SEO for the web.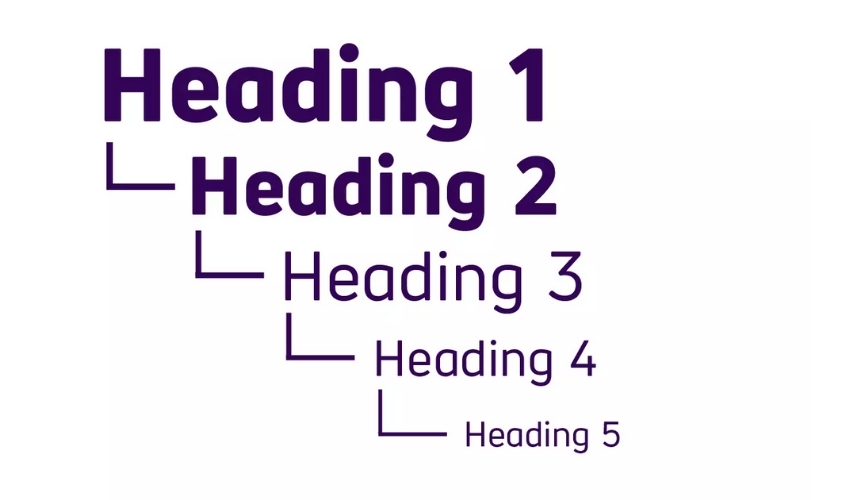 Note when using headings.
Heading should contain primary and secondary keywords to support SEO optimization. With H1, H2 tags, it is mandatory to have the main keyword to describe the main content and support that content. H3, H4, H5, H6 tags may or may not have sub-keywords.

Do not use more than one H1 tag on one page.

Do not use the same heading tag on the site, but generalize the content uniquely and most attractive to readers.

Heading tags should not use the same content.

It is recommended to use one font for the heading tag to make the article easier to see and eye-catching. Use heading tags so that the structure of the post on the page is as reasonable as possible.
3.2.3. Description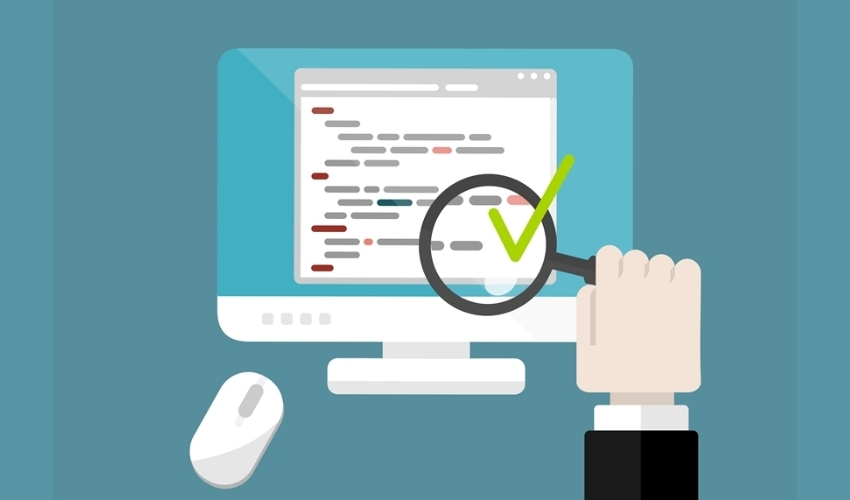 Product descriptions are usually not long, but they should be considered small pieces of content. This means taking the time to make sure they are well crafted and search engine friendly.
Search engines use product descriptions just like any other content on your website. They contain important information about your product page and what keywords to rank for that page.
You can use the manufacturer's product description, but your ranking in search results will be better if you write your own.
When search engines have to decide which blocks of the same content are original, they are not always accurate. It's best to write your product description the way you would with the rest of your site's content.
3.3. Optimize WordPress Comments & Feedback
Comments & Feedback can be a good sign that users like your site. There's a good chance these people will link to your site, get more traffic, and improve SEO.
But you also need to make sure that these are real comments & feedback and not spam. People who send spam comments with bad links can adversely affect your site's search engine ranking.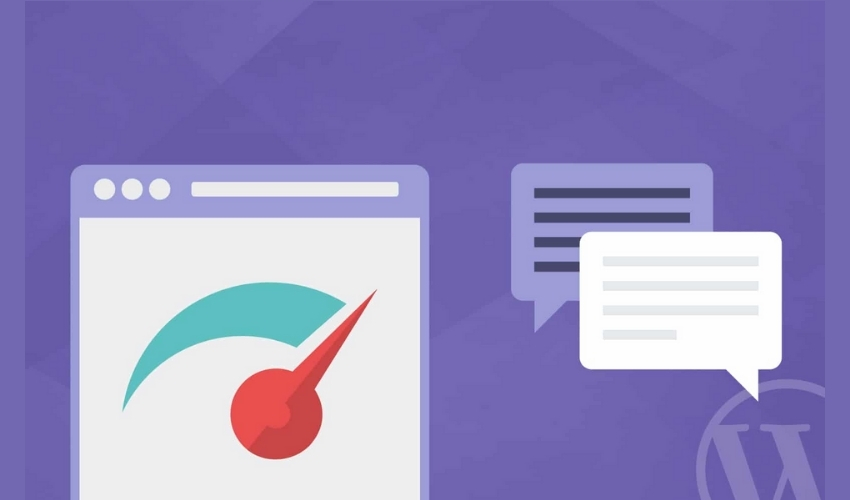 If your article attracts many genuine comments, not spam, you have successfully built an attractive website!
However, too many comments & feedback on a post can make your page load slower, affecting your rankings.
To prepare your site to handle many comments & feedback at the same time, you should set a good loading speed server. You can divide them into multiple pages.
3.4. Optimizing images in WordPress for SEO
Images are often more engaging than Text, but they take longer to load. If you are not careful about the image size and quality, it can slow down your website. Image size reduction is a basic SEO issue to keep in mind.
Image titles help define your image to Google and, above all, increase the user experience on the web.
Specifically, when web visitors over an image, the title of the image file will appear. Image titles containing keywords users are interested in or understand, easy to read will help increase clicks and views of your website.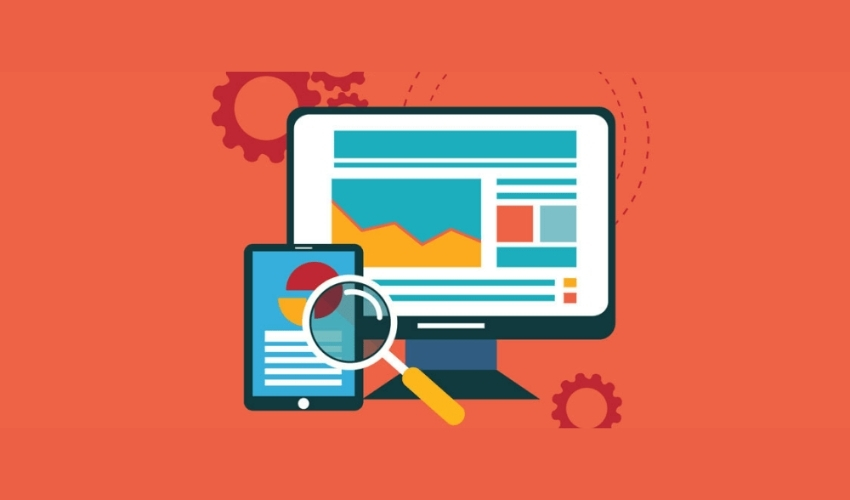 Alternative Text is where Google will define the content of an image. ALT Tag is very important. It is often written with keywords that optimize SEO listings on WooCommerce, depending on the needs, distributing the main keywords and secondary keywords on the images in the article.
Before uploading an image to the website, edit the name of your image. Use meaningful names that should contain SEO keywords that you expect others to find when searching for images on Google.
3.5. Avoid and merge duplicate content
You may need to watch out for duplicate content if:
You are using the same content in multiple areas of your site.

You regularly publish or share press releases.

You own several websites with similar content.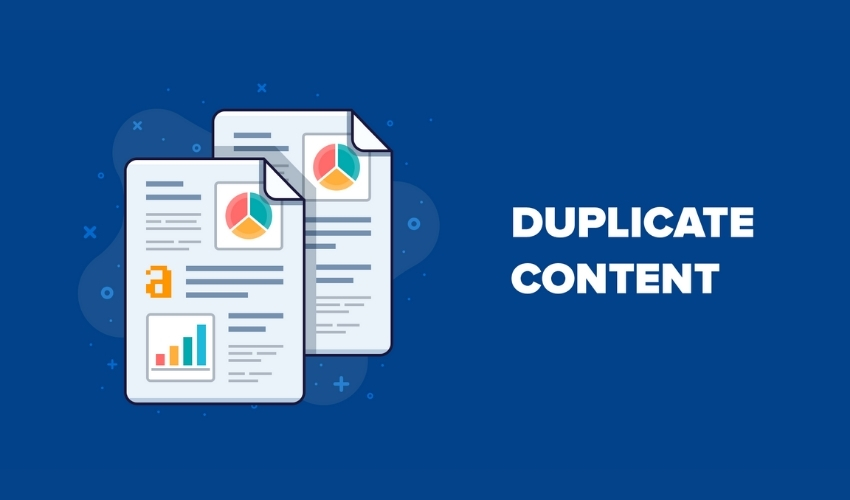 The easiest way to ensure that your content will rank highly is to write and publish original content. But, what can you do with existing content?
First, you need to find out if you have duplicate content. You can search for content manually (not recommended if you have a lot of it) or use OptinMonster's recommended tool like SEMrush.
Next, if you have two or more URLs with identical content, keep the page with the most internal links, the best ranking, and the most organic traffic. Then redirect other pages to the one you are keeping. WordPress has several plugins to help create redirects. The premium version of Yoast also has this functionality.
Redirection becomes extremely important if you are moving from one eCommerce platform to another. Switching from Shopify to WooCommerce (or vice versa) will likely result in changes to the URL structure.
If you need to maintain your web page ratings from Shopify URLs, you may want to redirect them to the brand new WooCommerce URLs instead of simply changing them.
3.6. Share on Social
Social networks have come to be a vital part of people's lives. Many proofs indicate that social networking is one of the important factors that also affect a website's ranking.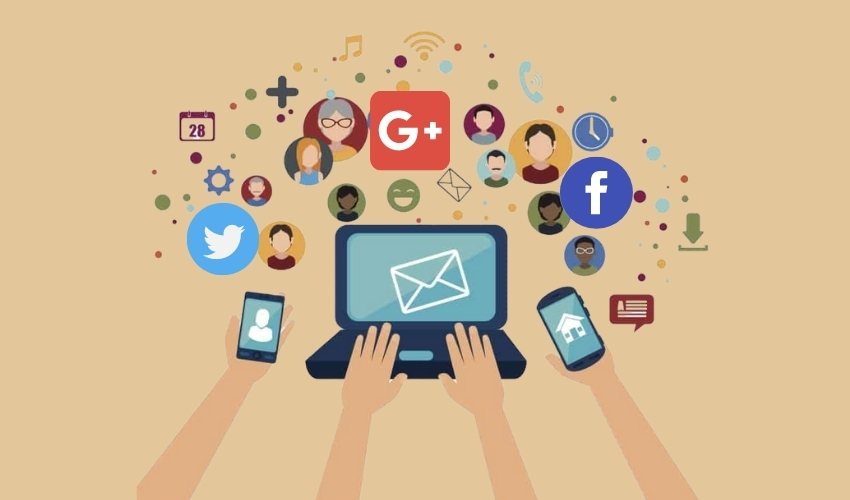 Currently, some of the most popular social networking sites are Facebook, Google+, or Twitter.
In addition to pulling a large amount of traffic from social networks, social networks also have functions such as sharing, retweeting. If your article is really good and exciting, maybe it can create a fever online with millions of likes and shares.
Focus on building your brand on the major social networks and increasing your presence is the way to optimize SEO listings on WooCommerce.
4. Wrap-up
We hope this article helped you understand how to optimize SEO listings on WooCommerce. Go in advance and put in force some of those search engine marketing recommendations in WordPress, and you must see a boom in your site visitors inside some months.