Best WooCommerce Plugins Increase Sales is the main topic of this article. Woocommerce Plugins is a tool to help you run your online store better. The combination of WordPress and WooCommerce makes it smooth to create a full-featured store.
Having the right set of Woocommerce Plugins and tools can help you grow your online business. In this article, we shared the top 10 best WordPress plugins to increase sales in 2022.
1. Overview of WooCommerce Plugins
1.1. What is WooCommerce Plugin?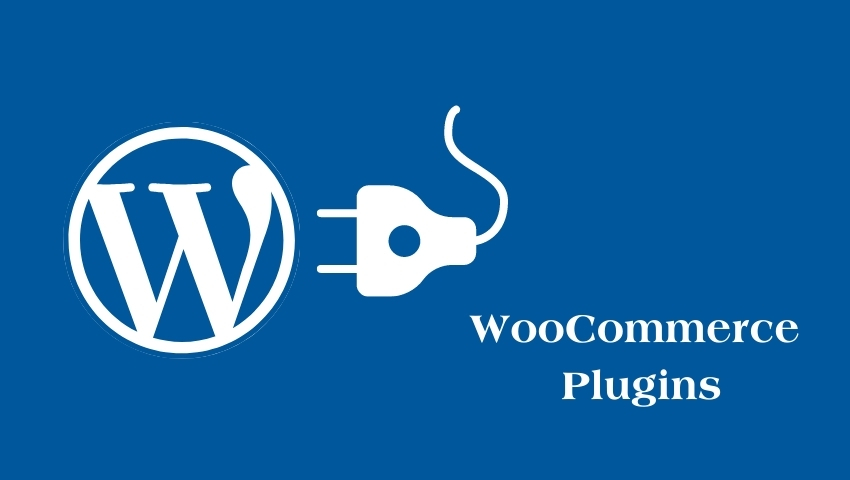 Before explaining the top 10 best WooCommerce Plugins increase sales, we need to know what WooCommerce Plugin is.  A plugin is a program or a piece of software written to be integrated into a WordPress website. Plugins often have one or more outstanding features that help the website display and operate better.
WordPress website plugins are written in PHP language. This is one of the popular languages to support building open platforms like WordPress that we still use today.
Plugins are an indispensable part for you to run your website effectively. You can also install or remove the plugin so as not to make the website heavier. Because the more you use the plugin, the more it will make your website load faster. This will cause a bad user experience and will adversely affect SEO.
1.2. Why do we need to install a Plugin for WordPress website?
Traditionally, the programmer will write a code with that feature and upload it to the host. After that, the website will be updated with new features. This is going to be quite time-consuming.
Save time. Finding and installing a new plugin for your WordPress website is less than 5 minutes!

Avoid mistakes. Most plugins that are built into WordPress are up and running right out of the box. Unlike the fact that we have to write code and then have to test it repeatedly.

Users can install and uninstall at any time without worrying about whether it affects your website or not.
1.3. What types of Plugins?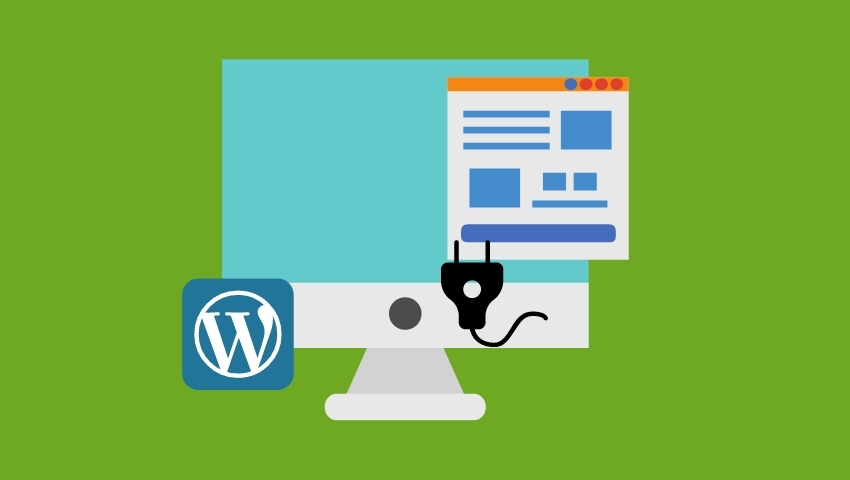 1.3.1. Optimal Plugins
It is a plugin that optimizes the website. It will improve the article's image, SEO, and readability to be more accurate with readers. Along with that, it also helps to optimize the page loading speed of the website.
1.3.2. Security Plugins
This type of Plugins will help keep your website secure. Avoid websites being hacked or taken down by any hacker group.
1.3.3. Storage Plugins
Let's say you are publishing articles on WordPress when suddenly the internet is interrupted. What about the documents you have prepared and the images you have ready? Of course, there will be plugins in the form of data backup. It makes storing your data easier than ever.
1.4. Notes before installing the plugin
Make a list of the plugin's features you need, sorting them by importance. This will help you find the right plugin and avoid wasting time, effort and money on unnecessary plugins.

Search the internet for recommended plugins. This step is beneficial while you already understand what you want but do not know which plugin can be most helpful.

You have to test the compatibility of that plugin together with your WordPress model and theme. Some plugins will now no longer help more recent or older versions of WordPress. And if the theme does not support that plugin, install it, the website will have a severe error.

Learn about plugin speed, capacity, and security.  If you don't want to have trouble installing the plugin, pay attention to this information.
2. Top 10 Best WooCommerce Plugins Increase Sales
2.1. Yoast SEO – the most useful WooCommerce Plugin for SEO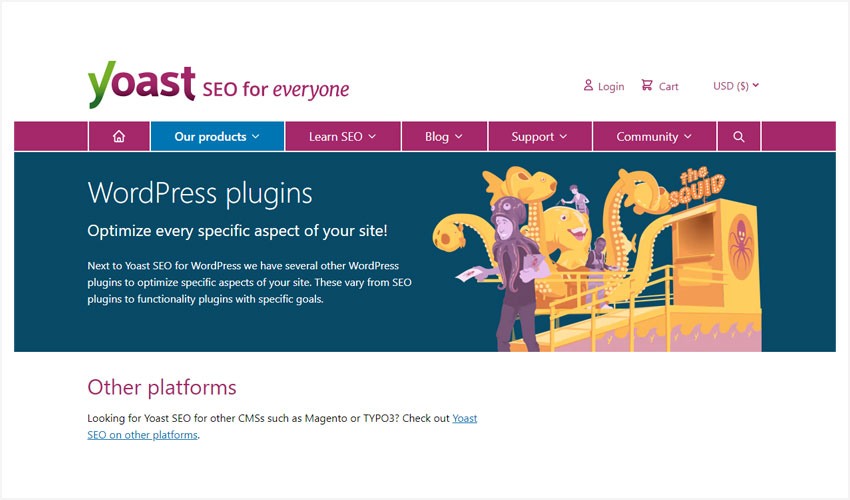 Introduction
When it comes to "Best WooCommerce Plugins Increase Sales", it's impossible not to mention Yoast SEO. Yoast SEO is one of the most important and popular WordPress plugins today to help optimize SEO work for your website. Built and developed by Team Yoast from 2010 to the present, SEO by Yoast is almost one of the most basic plugins present in virtually all WordPress websites today.
Whether you are building a personal blog or an SEO specialist managing a website for a client, Yoast is always an effective tool to help optimize websites by SEO standards.
This is one of the basic to use and completely free WordPress SEO plugins. You can still purchase Yoast SEO premium to utilize the other features fully. But maximum of the vital functions are to be had in Yoast for free.
Main features
Generate XML ( Extensible Markup Language) Sitemaps by Yoast SEO

Automatically submit XML Sitemaps to Google/Other Search Engines

Allows you to create Custom Meta Header/Description

What is the Focus Keywords Check in Yoast SEO?

Allows you to add Page Redirects easily

Allows you to add Breadcrumbs

Allows you to Change Permalinks

Redirect non-canonical URLs to neater permalinks

Automatically Remove Stop Words From Post Slugs

Help You Edit Titles/Descriptions

Helps you to hide specific post or page from Search engines
2.2. YITH WooCommerce Infinite Scrolling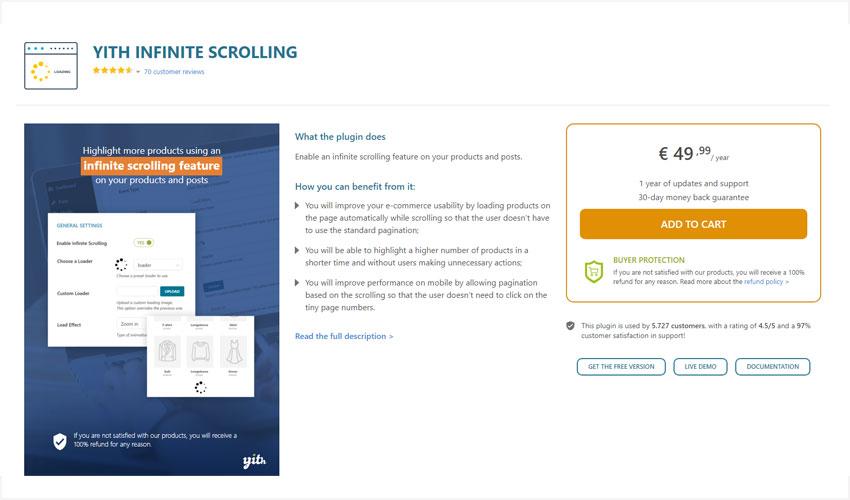 Introduction
The second plugin in the list "Best WooCommerce Plugins Increase Sales" is YITH WooCommerce Infinite Scroll.  YITH WooCommerce Infinite Scroll is the effect of loading the following articles by the AJAX technique. After scrolling to a specific position, such as dragging to the footer, it will display the next articles without clicking to the next page.
This effect will generally make your website more professional and easy to read the following article without clicking many times. If you are interested in making the Infinite Scroll page load effect, this article will guide you through adding this effect easily using the available plugin.
Main features
Automatically scrolling

Highlight a higher number of products in less time and users do not take unnecessary actions;

Enable scroll-based pagination, so the user doesn't need to click on small page numbers.

Save time. Customers don't have to load a new page for each product that pops up.
2.3. Beeketing WooCommerce Plugin
Introduction
Another "Best WooCommerce Plugins Increase Sales" is Beeketing. Beeketing is an automated marketing platform for online sellers in the world. Every month more than 80 million people interact with Beeketing. This system helps sellers easily install the marketing system to be able to sell.More significant than 350,000 groups presently utilize Beeketing throughout North America and Europe to promote more than 120 million people every month. Now, Beeketing is growing strongly and constantly looking for talents to build a successful Beeketing globally.
By using artificial intelligence, Beeketing is an excellent plugin to increase your revenue.
Main features
Coupons to motivate new customers to buy the first product

Launch offers before customers leave your online store with shopping carts waiting for checkout

Offer unique gifts if consumers join up for emails and follow you on social channels.

Email consumers in the event that they have an incomplete order.

Advice to buy more products before the customer reaches the checkout page
2.4. WooCommerce Multilingual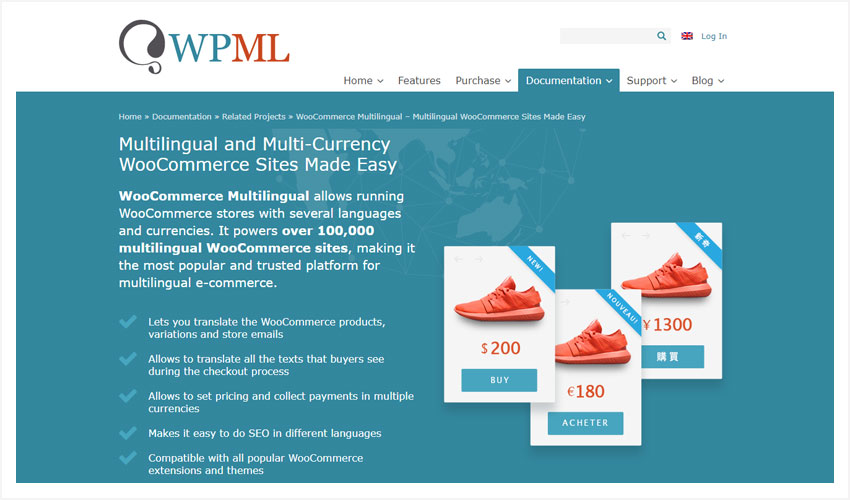 Introduction
After Beeketing in the list "Best WooCommerce Plugins Increase Sales" is WooCommerce Multilingual. By default, WordPress does now no longer assist you in creating a multilingual internet site quickly. This is a challenge for businesses serving multilingual customer bases in different geographic locations.
This is where you will need WooCommerce Multilingual. With WooCommerce Multilingual, you can quickly translate products, websites, and any factors for your online store.
It is easy to use, SEO friendly, and makes it easy to create content in different languages.
Main features
Support automatic translation

Help you expand your reach beyond the territory of Vietnam

Support for global sales

Create professionalism in the eyes of visitors.

Support flexible website creation
2.5. SP WooCommerce Product Slider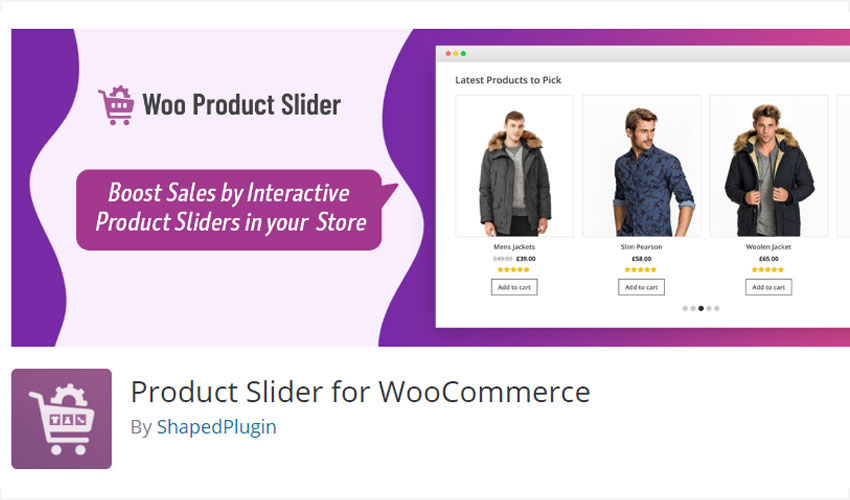 Introduction
Next on the list "Best WooCommerce Plugins Increase Sales" is SP WooCommerce Product Slider. Both sellers and buyers love sliders in a store. Sellers can put discounts, promotions, advantages, and key functions at the slider, and customers will be interested in this information.
If your WooCommerce subject does not have a slider built-in, this plugin will assist you properly.
Main features
Mobile-friendly, slider responsive

Each slider is individually configurable

SEO Friendly

Optimized for speed

Three pre-designed templates

Adjust the speed of automatic slider switching

Adjust font size and color

Give a product review

Show color when switching slides
2.6. WOOCS – Currency Switcher for WooCommerce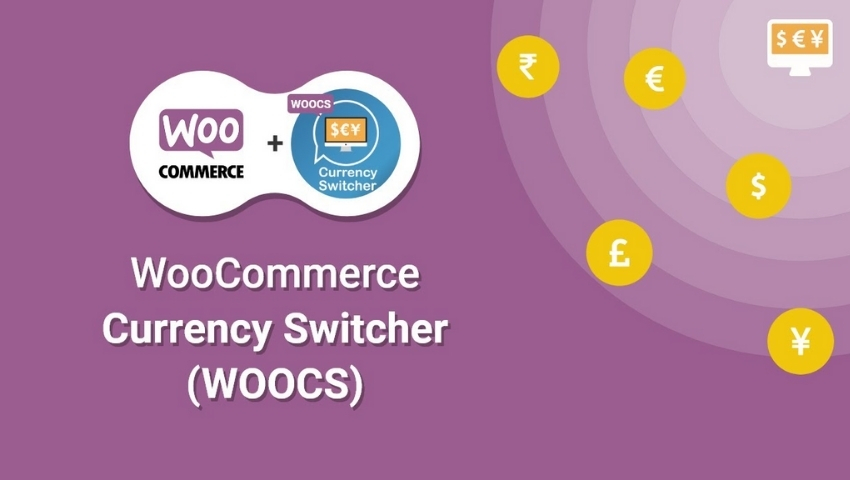 Introduction
The next WooCommerce plugin in this list "Best WooCommerce Plugins Increase Sales" is WooCommerce Currency Switcher (WOOCS). WOOCS is a multi-currency WooCommerce plugin. It allows your website visitors to convert product prices at a set currency rate in real-time and pay in their chosen currency (optional) choice. WOOCS will also enable you to add any currency to the WooCommerce store! The ideal solution for seriously implementing WooCommerce hosting a website in multiple currencies.
Main features
Select the national flag to select the currency

Auto- convert to corresponding currency by buyer's IP

Allow guests to pay in their currency

Automatic exchange rate update
2.7. Metrilo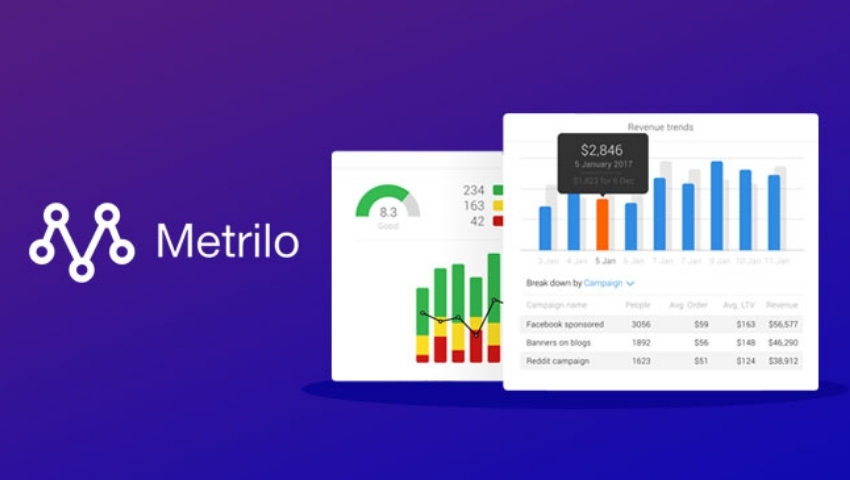 Introduction
Metrilo is another plugin in the list "Best WooCommerce Plugins Increase Sales". Metrilo plugin offers a combination of analytics, CRM, and email automation functionality to your eCommerce store that can increase your marketability. The plugin tracks a wide range of performance metrics and how users interact with your site, providing detailed reports on traffic numbers, sales, campaigns, and products.
They allow website owners to evaluate and compare the ROI of their marketing channels and create customer profiles for personalized marketing campaigns. In addition, it can be used to send automated emails to ensure that marketing opportunities are timed well.
Main features
Monitor customers' payment habits

Categorize customers based on their behavior

Send personal emails according to collected data

Provide detailed reports on email performance

Minimize checkout abandonment rate

Marketing campaign analysis

Analyze new and returning customers

Make guidelines on which gadgets you must promote subsequent primarily based totally at the database
2.8. OptinMonster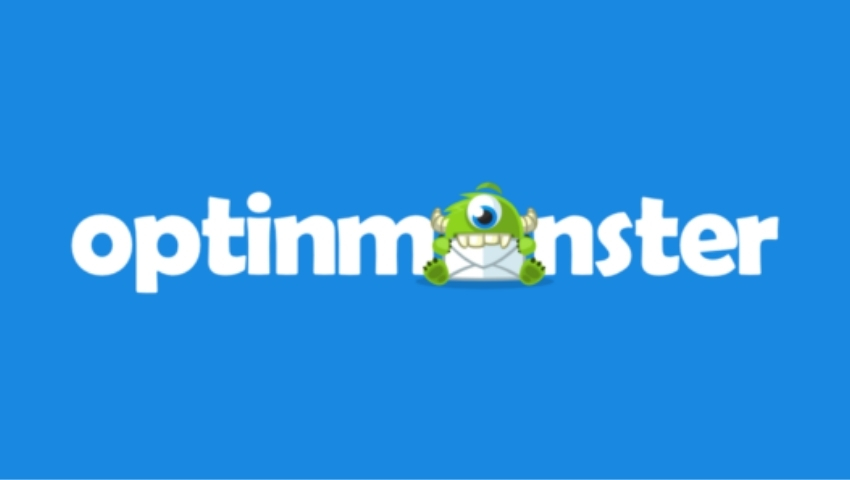 Introduction
Stand behind Metrilo in the list "Best WooCommerce Plugins Increase Sales" is OptinMonster. Most of the traffic to the website does not generate sales. Because many customers go to your store then leave and never come back. OptinMonster will be able to help you optimize this traffic
OptinMonster is at the forefront of tools that can increase sales. Using this plugin, you may convert visitors into email subscribers or social media followers.
Then you can contact customers who have left the web via email, social networks. Even OptinMonster can create reasonable campaigns based on customer behavior.
Main features
Exit-Intent: Detect tourist behavior and set off them with a focused marketing campaign simply while they may be approximate to leave

Target individual pages to create email lists

Onsite Retargeting and Personalization: Showing New Visitors

MonsterLinks: Pop up the popup when the visitor clicks on the link you installed earlier

Actionable Insights: Analyze overall clicks, views, and conversion rates

Create a campaign for mobile devices

Integrates with all popular Email Marketing service parts

Coupon Wheels: Create a campaign to receive customer emails with a lottery game to receive a discount code
2.9. Customer Review for WooCommerce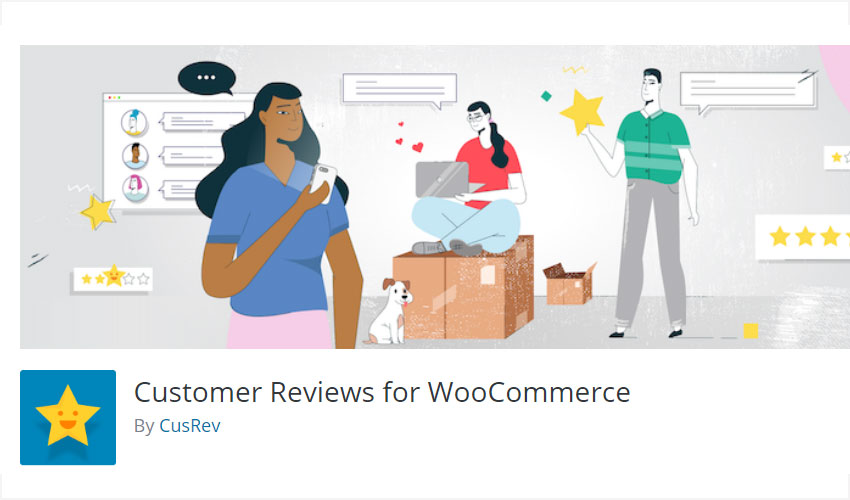 Introduction
Continue in the list "Best WooCommerce Plugins Increase Sales" is Customer Review for WooCommerce. The evaluation will determine the success or failure of the business. Most customers will read store reviews before they decide to pay.
Customer Review for WooCommerce is a simple WooCommerce Plugin. Customer Reviews will send a message asking them to rate the quality of the buying experience. This allows you to collect extra consumer feedback to make it less complicated for brand new customers to consider your site.
Main features
Remind consumers through email to offer product reviews

Automatically remind consumers as quickly as they get hold of the product

Create promotional coupons for reviewers

Customize email reminders
2.10. YITH WooCommerce Request a Quote
Introduction
The final plugin in the list "Best WooCommerce Plugins Increase Sales" is YITH WooCommerce Request a Quote. YITH WooCommerce Request a Quote will hide the price or "Add to Cart" button for the products you choose. Instead, your customer will be asked for a quote for that product.
Customers can choose from one of the options you set. You can even allow them to upload files to. For example, you can ask customers to upload the image files they want to print when requesting a quote if you provide printing services.
The plugin also supports product variations, allowing you to add variations of the original product to the quote list. The entire method may be controlled through your WordPress dashboard. Here you can view your request for quotes, pending quotes, pending payments, etc.
Main features
Show "Add to Quote" button on product pages.

Support for variable products: customers can upload unique product versions to the quote request.

Customize the style and color of the "Add to Quote" button

Customize all the labels and text

Hide prices on all products

Hide the "Add to Cart" button on all products

Insert listings and claim forms on any page of your website

Allow your customers to fill out a default form and submit a quote request

Display Privacy Policy text in a form

Admin receives email automatically when a user submits a new quote request

Manually submit a custom quote for each request received by email
3. Final thoughts
Managing an online store can be difficult. Fortunately, many best WooCommerce Plugins increase sales help you with this. We hope this article helps you succeed with your business! If you have something to discuss or ask more about using the sales plugin for WooCommerce, don't hesitate to leave a comment below.