Assume you want to employ print-on-demand as a new internet company concept and sell printed items, but you're not sure where to begin. Don't worry, we've included a full guide on How to sell print on demand on WooCommerce as a useful consideration for your shop in this post.
This post will provide an overview of WooCommerce, a well-known plugin used by print-on-demand businesses. Furthermore, the 4 essential steps to print on demand on WooCommerce for beginners will be thoroughly covered.
Now let's get started! 
To begin with, we will provide some basic information about WooCommerce and potential benefits for print on demand businesses when using this website. 
1. What is Woocommerce? 
WooCommerce is a free and open-source WordPress e-commerce plugin. It is intended for small to medium-sized online retailers who use WordPress. Launched on September 27, 2011, the plugin immediately gained popularity due to its ease of installation and customization, as well as the freeware nature of the basic product.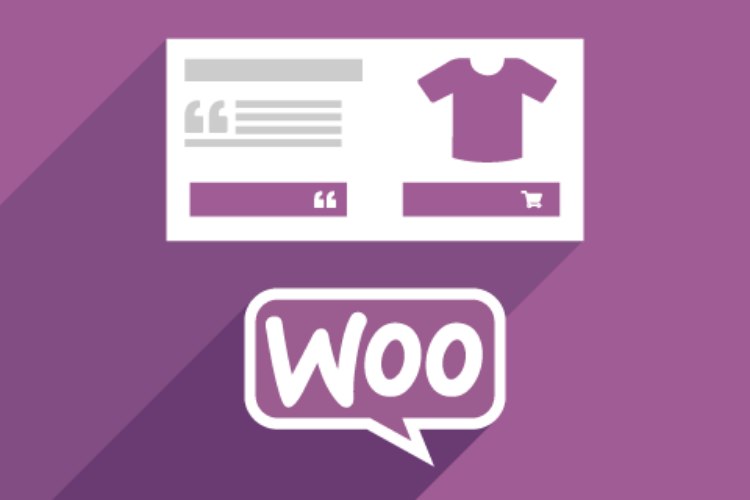 As you know, WooCommerce was created by WordPress theme maker WooThemes, who engaged Jigowatt developers Mike Jolley and James Koster to work on a fork of Jigoshop that became WooCommerce. WooCommerce was projected to be utilized by about 3.9 million websites in January 2020.
In terms of scale, WooCommerce comes with basic shop capabilities out of the box, and a free plugin is accessible via the Plugin Repository or directly from your WordPress dashboard. While it has hundreds of extensions available – more on that later – it delivers some fantastic abilities straight out of the box.
Impressively, a lot of high-traffic websites, like Small Press Expo, employ WooCommerce. According to Trends for the third week of September 2015, WooCommerce was running on 30% of e-commerce sites and had millions of active installs. WooCommerce has over 39 million downloads as a plugin and is currently active on more than three million websites, making it the most popular eCommerce platform in 2018. WooCommerce serves around 4% of the top million HTML pages. According to 2015 data, the percentage of online businesses that use WooCommerce via WordPress.org's plugin is greater than 30% of all stores.
2. Why should businesses sell print on demand on Woocommerce?
Print-on-demand is a method of providing a range of items with designs on them that are only produced and delivered to clients when they place an order.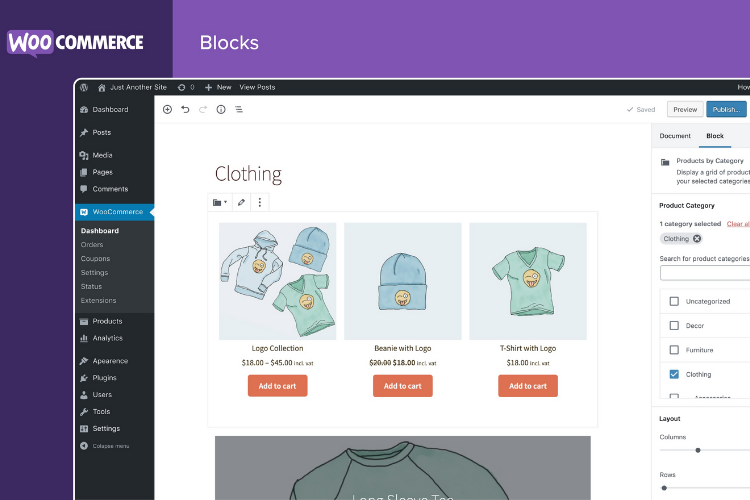 It is now a viable option for a small or medium-sized business owner, thanks to the convenience of a print-on-demand store. In addition, here are some other reasons why you should sell print on demand on WooCommerce:
WooCommerce Pricing: When consumers are looking for plugins to develop their websites, price is always a major consideration. ECommerce apps range in price from free to tens of thousands of dollars each year. Price should not be an issue if you are truly interested in getting this plugin because it is free, however there are additional paid features available.
Modular: WooCommerce, like WordPress, offers a plethora of features that can be expanded by adding new plugins. The idea of a modular system is that it aids the developer community in creating extensions to provide specific capabilities. With the right plugins, WooCommerce can be the ideal eCommerce solution for any shop.
High Level Security: What contributes to WooCommerce's high level of security? If you consult an industry expert, you will learn that WooCommerce is often updated, which is why this plugin is the top option of online businesses. WooCommerce is also compatible with new WordPress themes and versions because it is constantly updated.
A thriving developer community: Because WooCommerce is open source, users may modify or include essential features, create new extensions, and create unique topics. These duties are extremely difficult to accomplish with various plugins; many plugins do not give such resources, and if you can find a designer, they are expensive to hire.
Analytical Power: WooCommerce analytics assist you in better understanding your customers and how they interact with your store and items. When making judgments regarding your company's future growth, good data is crucial. WooCommerce analytics is quite helpful in determining the effectiveness of your e-commerce shop.
Gateway for Payment: If you provide delivery alternatives other than on-site credit card transactions, this plugin is a must-have. It is putting in place 117 different billing options, including PayPal, Authorize.net, Stripe, Amazon Payments, and many others.
3. Essential steps to sell print on demand on WooCommerce 
3.1. Step 1: Preparation 
Decide what to sell and who to buy
If you want to sell print on demand on Woocommerce, you must first establish a viable market as well as the need and demand for your product concept. Let's begin by identifying your target audience. The simplest to decide is to pick clients that share your store's objective or vision.
Second, think about what your target audience is interested in. What issues do people have while shopping online, and whether your items can solve their concerns on a basic level (physiology, safety, love, self-esteem, etc.). It is critical to choose the initial stage of successfully running a shop.
Pre-selling your goods at a discount is an excellent way to evaluate if the launch day will run smoothly and successfully. It improves the user experience by eliciting favorable responses from them.
Gather the artwork of your products
The emphasis in the design process is always the customer's needs, regardless of who creates the artwork. As a result, you must follow their instructions and keep an eye on your partner's design to ensure that it meets quality and other criteria (size, color, patterns).
As previously said, good quality is why customers repurchase and refer other visitors to your site to purchase your products. However, ensure that your artwork conforms with all copyrights and trademarks in every design.
Plan for opening a print on demand store
Once you've decided to sell print on demand on WooCommerce or other websites, you'll have several options for integrating your store with your desired partner, such as managing products, order history, and ensuring that required orders are printed at the highest quality level and shipped automatically.
Indeed, WooCommerce has all of the capabilities required for a stunning, personalized print-on-demand business that works and collaborates with your fulfillment partner.
Create a store bank account
A bank account is required for everyone, and it appears that shopkeepers are no exception.
Here's how to set up a separate company account, but not a personal account:
Professionalism. Your business partners and clients will be able to view your company revenue, not your personal account when you

sell print on demand on Woocommerce

. 

Protection. Keeping your accounts separate safeguards your personal information from commercial responsibility.

Simplicity. Accounting and taxes become considerably more difficult to handle when combined accounts are used, especially when the company account is constantly updated in response to orders.

Other advantages. A business account allows you to easily open a credit card, establish a credit history for your firm, and apply for loans and lines of credit. These can help you

sell print on demand on Woocommerce

effectively. 
Decide payment method
You must eventually settle on a pricing approach when you decide to sell print on demand on WooCommerce. You should make a list of questions for yourself, such as "How much do you want to charge for products?" How do you set up payments?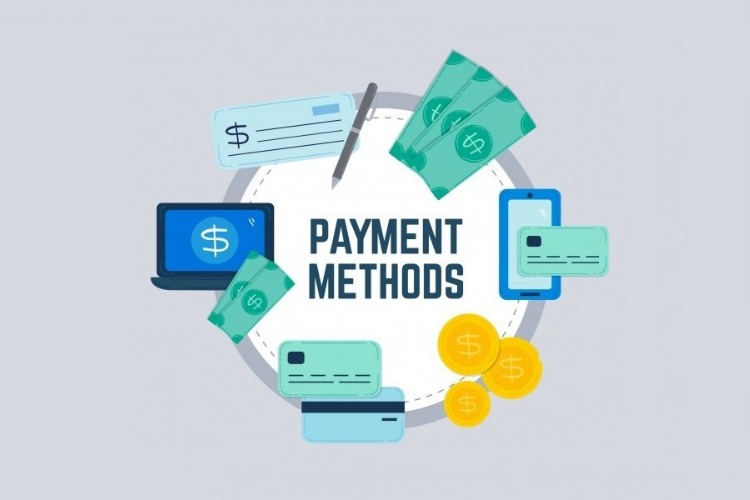 Here are some payment methods you might want to consider when you sell print on demand on WooCommerce:
One-time payments: bill your items in full at the moment of purchase.

Subscriptions: Subscriptions enable clients to generate recurring revenue by billing on a monthly or yearly basis.

Payment plans: allow clients to spread the cost of their orders over time.
3.2. Step 2: Install WooCommerce Store with Siteground
On the contrary,  if you have not had a WordPress or WooCommerce account, this step is always creating a store account. 
To install it, go to your WordPress dashboard's "Plugins" section, search for a WooCommerce keyword, and click "Install" and "Activate". Done! You have effortlessly installed WooCommerce to your WordPress account. Then, in order to satisfy your need, you must acquire a domain name as well as hosting. Siteground will help you well.
Choose a theme and payment gateway
The default theme is utilized in your store during the customization process, but you may purchase additional exceptional themes if you do not want a basic scheme. You should carefully consider ones that might help you best sell print on demand on WooCommerce. There are thousands of alternatives from which to pick, so it is all up to you.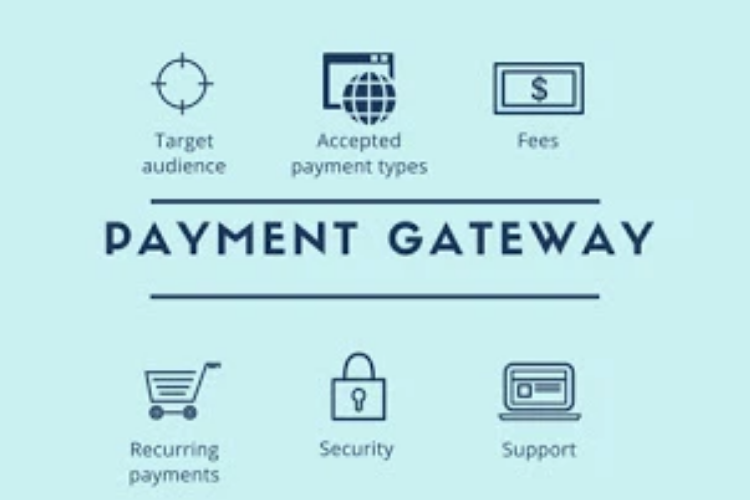 In terms of a payment gateway, it accepts credit card payments and deposits the funds into your bank account. WooCommerce connects with more than a dozen payment gateways, making the setup process simple and painless. 
3.3. Step 3: Integrate WooCommerce with print-on-demand plugin
In this article, we will show you how to integrate Printful as a standard model. Other plugins, of course, may necessitate various demands from you in order to be activated or installed; but, the procedures to set up WooCommerce are the same. They are applicable to all plugins, including print-on-demand plugins.
Remember to keep the most recent WooCommerce version up to date for the best experience to sell print on demand on WooCommerce.
To begin, navigate to WooCommerce > Settings > Advanced > Legacy API. Don't forget to save your modifications.
Second, check that the permalink settings are not set to plain by going to Settings > Permalink. 
Choose "Post name". Then click "Save changes.".
To connect Printiful fulfillment, at WordPress dashboard > "Plugins" > Add plugins > Search and install Printiful Integration for WooCommerce > Activate plugin
Navigate to the plugin you wish to install and then click the Install Now button. Don't forget to turn it on.
After activating Printiful plugin successfully, on the WordPress dashboard, click Printful and then select "Connect."
This is the point at which you begin customizing WooCommerce in accordance with the implementation procedure.
You may now easily integrate with WooCommerce by filling out your existing account information generated on the Printful platform.
3.4. Step 4: Add products to sell print on demand on WooCommerce
After integrating your WooCommerce store with Printiful plugin, now you can add products to design on this platform.
Choose the ordered product that requires customization based on the size, color, and quantity specified by the customer. When you're through creating, you may go back and tweak how the patterns appear on the product until you're happy. Finally, choose "Proceed to mockups" to end the design process to sell print on demand on WooCommerce.
Last but not least, you must proceed with the description and the pricing. You submit the product when you've edited it to your liking.
So the procedure of adding items to print-on-demand has been completed!
4. Podorder – Print on demand Management on WooCommerce
Podorder is a print-on-demand software platform that helps sellers manage their whole print-on-demand company across numerous selling channels such as eBay, Amazon, Etsy, WooCommerce, and others. Sellers can manage their items, orders, and orders worldwide with no effort.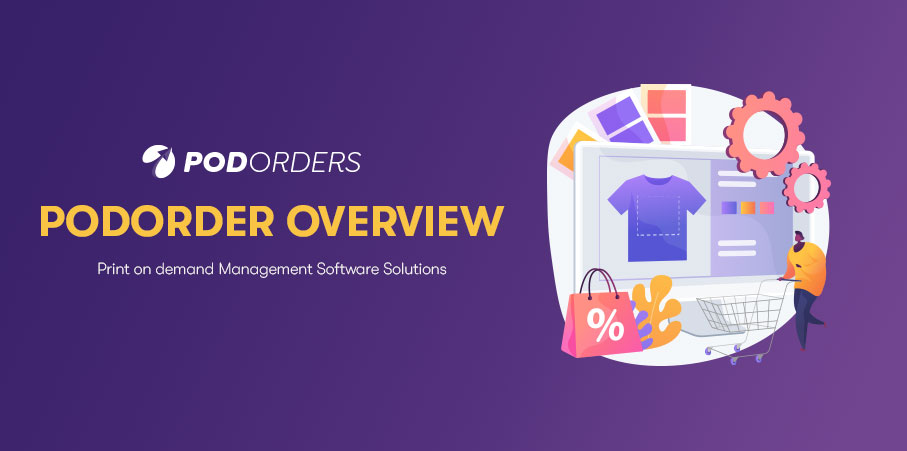 If your business does not have a professional store that attracts a great number of users on Woocommerce, Podorder will provide a service so you can easily sell print on demand on WooCommerce with many WooCommerce stores. Podorder has experience in managing all kinds of print on demand products and a broad connection with stores available on Woocommerce.
When there is an order on those WooCommerce stores, the Podorder system will automatically sync to get the order information to the hub. From that received data, Podorder will send orders to each fulfillment service supplier to produce products. At the hub, fulfillment-related activities such as operations, and order management will be managed by Podorders right at the hub.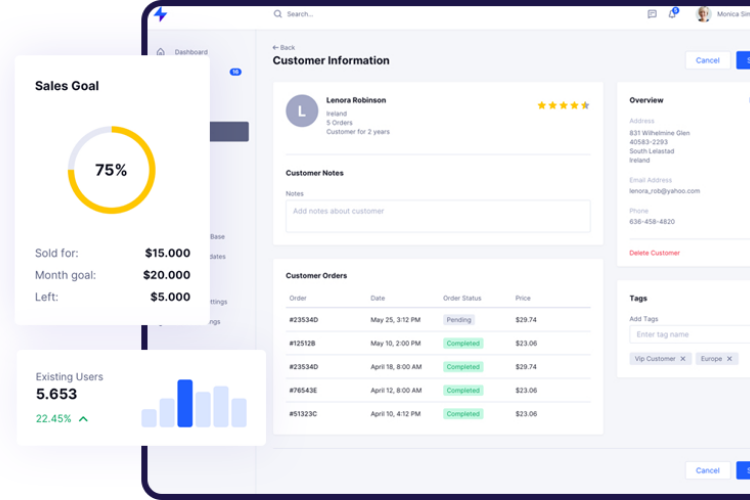 With this superior process, Podorder will assist customers at the hub without having to log into each Woocommerce store to manage all products, orders, fullments and support.
5. Final thought
Nowadays, created items with eye-catching, exceptional designs that represent customers' personalities are becoming increasingly popular. As a result, the print-on-demand industry is a thriving model for many merchants, particularly young entrepreneurs.
This article might bring you essential steps to sell print on demand on WooCommerce as well as tips and information about WooCommerce. As a result, this article may help you best plan your print on demand business smoothly.