WooCommerce opens golden opportunities along with many challenges for any new store owner. The common questions "How To Sell On Woocommerce And What I Can Sell On Woocommerce" are the most concerning with anyone who wants to start up a new business on the giant platform of Woocommerce. Understanding that, WooCommerce creates a fantastic system and plugins to make it easy to set up and run your store efficiently. 
In this comprehensive post, we introduce you to the background to understand the WooCommerce system. We also will walk you through product types available on WooCommerce and how to set up and run a business on it. 
Best Guidance Of How To Sell On WooCommerce And What I Can Sell On WooCommerce
1. Top 9 Popular Product Types We Can Sell On WooCommerce 
This part of the product types introduction indirectly answers the question "How To Sell On Woocommerce And What I Can Sell On WooCommerce." However, this initial research is essential to define opportunities you can find on WooCommerce. It partially gives answers to "What I can sell on WooCommerce."
#1. Physical Products
On top of our mind, physical goods are the first product type to sell on Woocommerce. As the name suggests, they can be touched and have a height, weight, and dimensions. Sometimes, it can be a kind of liquid in a container. Such products are typically stocked and shipped to customers on a per-order basis. Subscription is a new idea to boost physical products' sales, usually sold as one-time purchases. Books, magazines, foods for kittens are some of these subscriptions.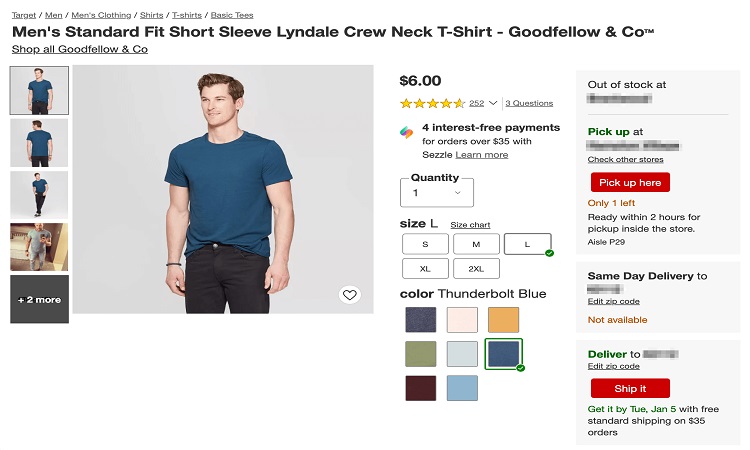 #2. Downloadable products
In the internet of things era, downloadable products have become more noticeable thanks to their convenience to customers. The downloadable file or a link to access the digital product is immediately given to customers once the successful payment settlement. A download limit is a common attribute to downloadable products. 
E-books, songs, games, digital posters, or images are among the most popular downloadable products. Sometimes, they can be an additional option going along with a physical product like a CD.  
#3. Virtual products
A virtual product is a kind of digital product like a downloadable product. Sometimes, it can confuse store owners on Woocommerce to choose downloadable or virtual products as the correct category of digital products. 
The correct definition of virtual products is tangible products that can be both downloadable and non-downloadable. Specific digital downloads are seen as virtual and downloadable products like books, music, videos, or other products. On the other hand, some products are only categorized as virtual products, such as a subscription website or service, membership, or warranty.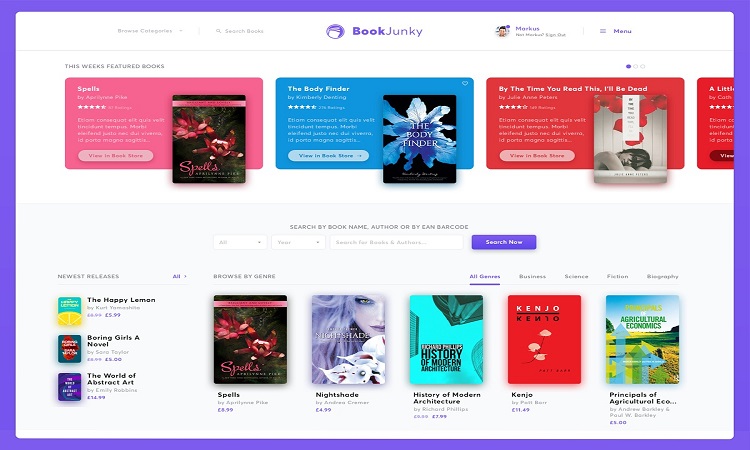 #4. Bookable Products
WooCommerce offers bookable products as customizable options for service and physical products. The bookers can designate time, duration matching with their daily schedule. Online or offline tickets, accommodation bookings, doctor appointments, etc., are typical for this type of product.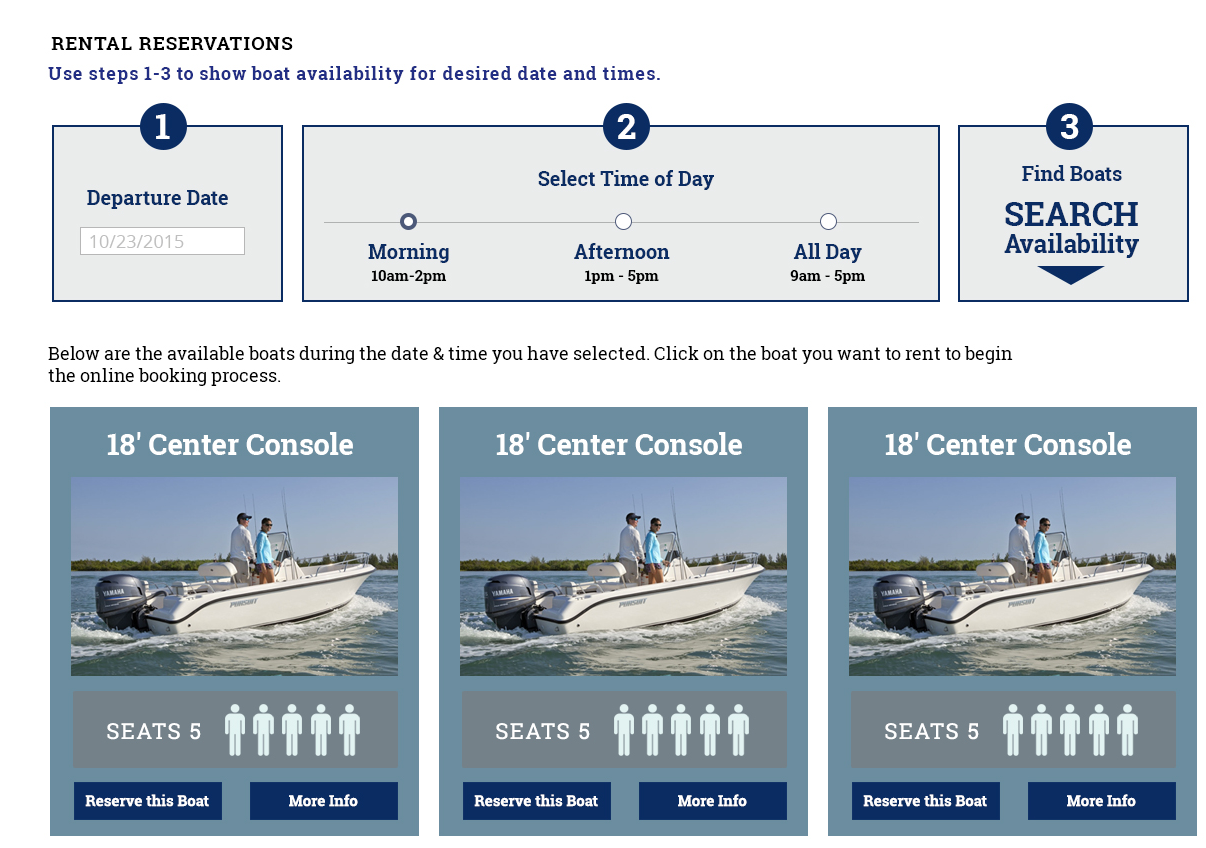 #5. Your Time As A Product (Service)
It may be quite surprising to you once the guidance of "How to sell on WooCommerce and what I can sell on Woocommerce" introduces you to sell your time as a product.
Well, WooCommerce makes everything possible to expand your business and generate recurring revenue. If you are an expert in website or logo design, content writing, or expert coaching, it is now possible to sell your time as a product for buyers to soak up your knowledge at either online or offline sessions. 
In terms of service, you can offer a wide range of options to customers. You can set an hourly or a flat rate as a standard option. Then upsell through various options: additional 3-5-7-10 hours and/ without video recording or a report reviewing the relevant issues before coaching sessions.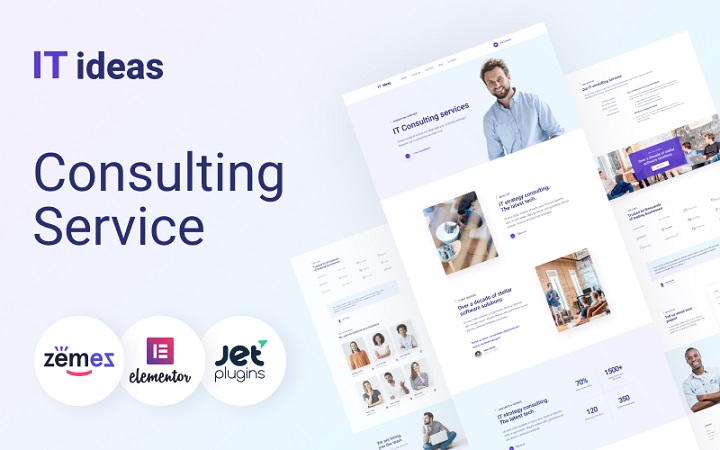 #6. Membership Products 
Membership can be a standalone product if you are a premium content provider of an online magazine, e-learning site. This kind of product restricts access to your site's content and drips content over time to schedule when members can access it. By doing this, you can create and introduce the new content to members at your pace. Undoubtedly, as a WordPress plugin, WooCommerce is a well-customized platform to sell membership products. 
On the other hand, membership is an upselling sale technique that gives customers flexibility, privileges, and discounts. For instance, restrict product viewing and limited purchase authority methods; reward members with special discounts or better shipping options. 
#7. Subscription Products 
Subscription products are another type of product you can sell on Woocommerce. At the same time, you can use it as a selling method of recurring revenue.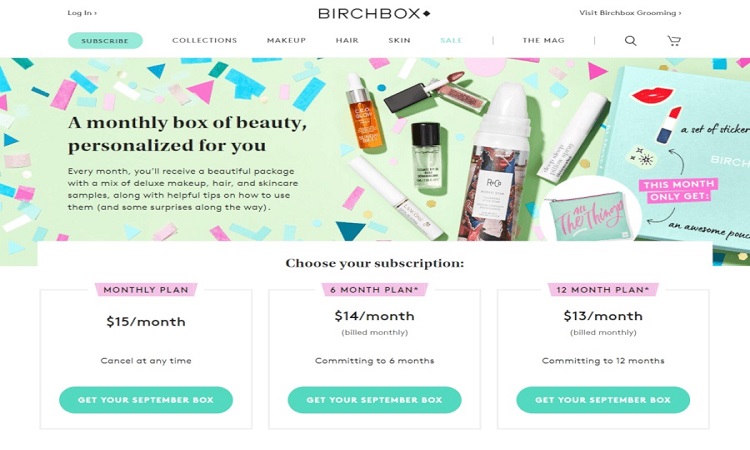 #8. Auction
Like selling a service, auctions for WooCommerce is a new custom product type to expand your business. The WordPress WooCommerce Marketplace auction plugin is developed for this type of product. The sellers and buyers can use four styles of auctions: standard, incremental, automatic, and reserve auction.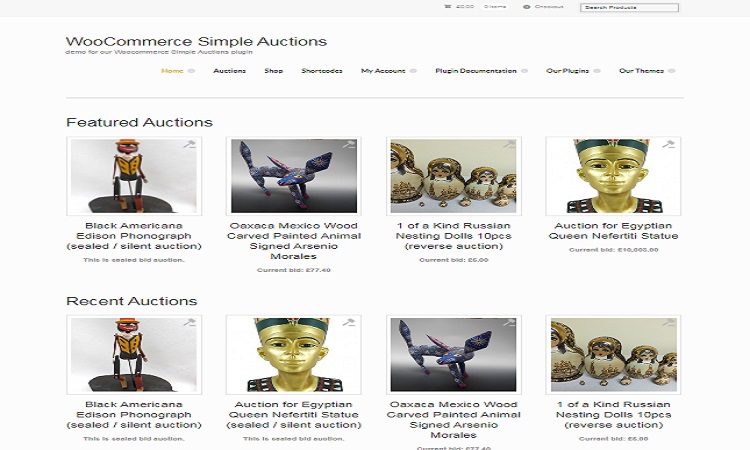 #9. External Affiliate products
The final product, this post of "How to sell on WooCommerce and what I can sell on WooCommerce," introduced to you is external affiliate products. They are emerged in recent years, which are now feasible on WooCommerce to bring extra income for your site. By adding external affiliate products to your site, you will redirect the customer to another website to buy products. The entire purchase and payment process takes place on the shopping site. You shall get affiliate commission once customers click and buy from the link you add to your WooCommerce store.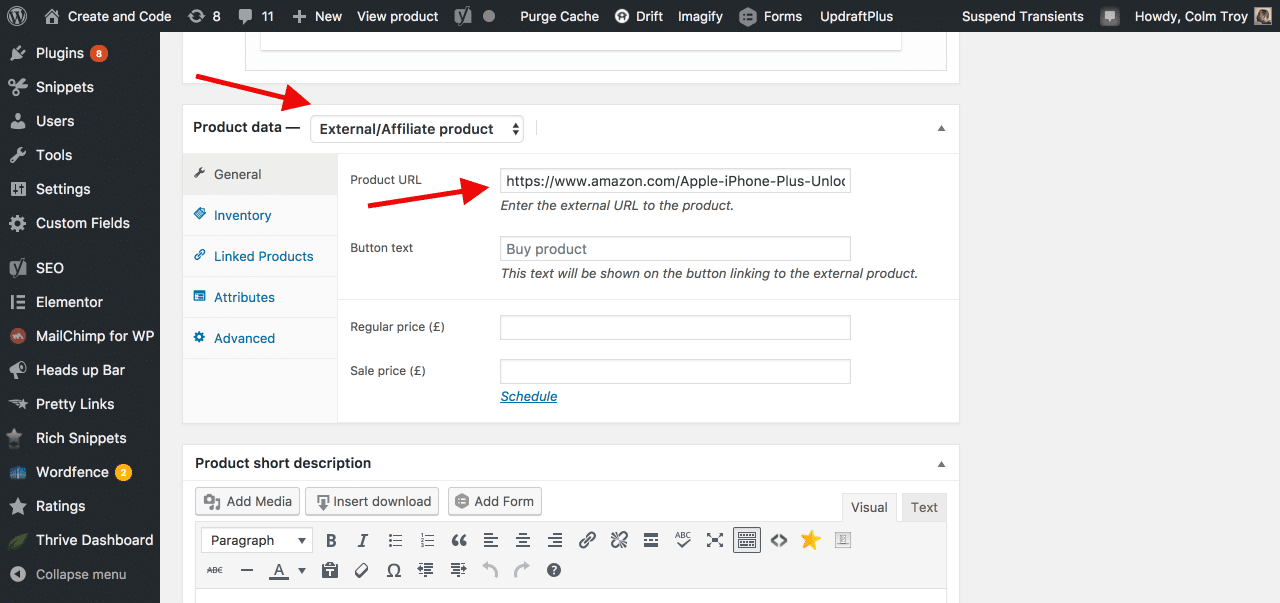 2. A Step By Step Guide To Set-up A Woocommerce Store
Along with the first part, this part gives you additional helpful information to completely answer the question "How to sell on WooCommerce and what I can sell on Woocommerce." This second part also provides you with essential guidelines for setting up and running an online store on Woocommerce through 5 steps. Let's check it out!
Step 1: WooCommerce Store Set-up
An initial and essential step for a WooCommerce Store setup is to have a WordPress hosting account, a domain name, and an SSL Certificate. Among these three key factors, selecting a hosting provider and the domain name is particularly important. A hosting company chosen has to provide features, which are compatible with eCommerce stores. Additionally, it is best to choose a hosting company that offers both SSL and robust firewalls. It is essential to secure your online store and customers' payment info.
You can select the best hosting providers for a WooCommerce store: Bluehost, Siteground, WordPress.com, and Pressable. They offer a completely custom for Woo stores. 
After your self-hosted WordPress site or a WordPress.com site with a Business plan are ready, go to the WordPress Dashboard, navigate to the Plugin section, and click on Add New. Next, search for WooCommerce and tap on installation. Afterward, click on Activate to finish the store installation. 
Next, WooCommerce will grab you to the WooCommerce setup wizard, in which you fill in-store information such as an address, currency, type of product, payment method, and shipping fee. 
After setting shipping costs, you will be asked to add some additional plugins: Storefront theme, Automated tax, Mailchimp, Facebook. The last step before activating your account is the optional installation of Jetpack, the popular plugin for security and report analytics.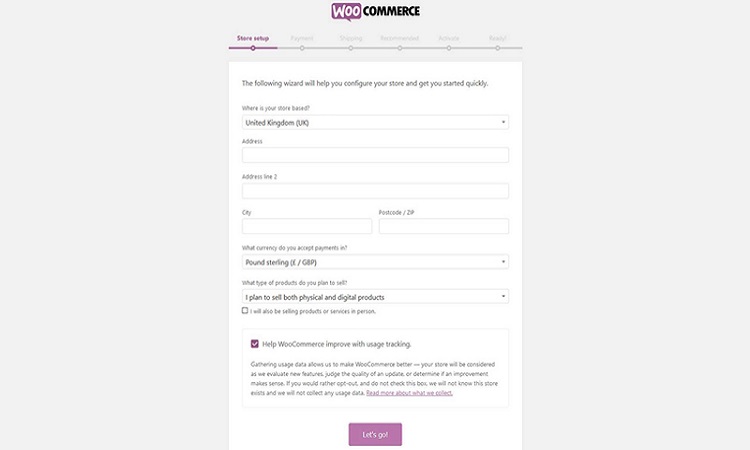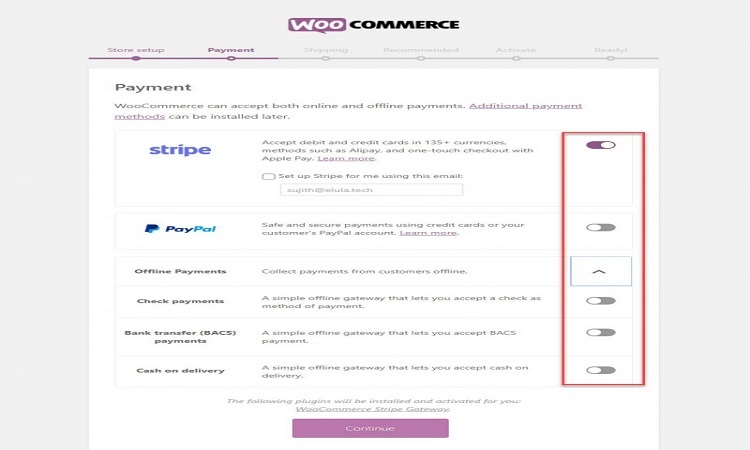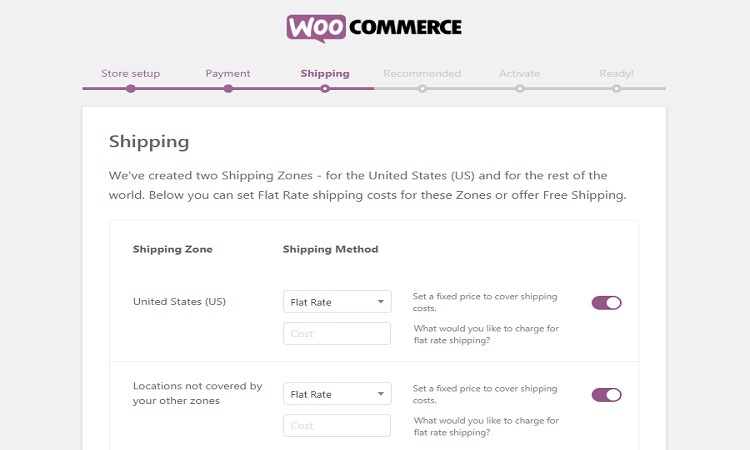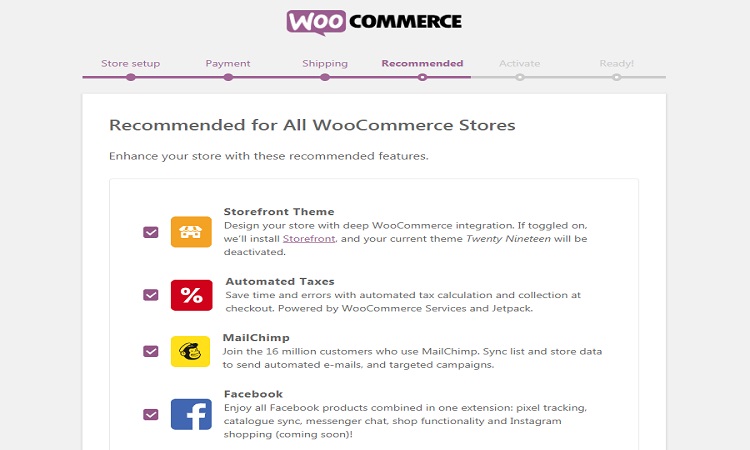 Step 2:  Add Products To Woocommerce Store
After the first step of completing configuring WooCommerce, it is time for you to add product information. The way you do it is very similar to writing a post on WordPress. Let's provide a title and both detailed and short descriptions for the product.  Then, at the Product data box, you will select Product type according to the definition we explained in the early part.
Lastly, create a new category by navigating to the 'Add new product category' link in the right column and uploading an image for the product. Keep in mind the optimized SEO for the content and photo of your product.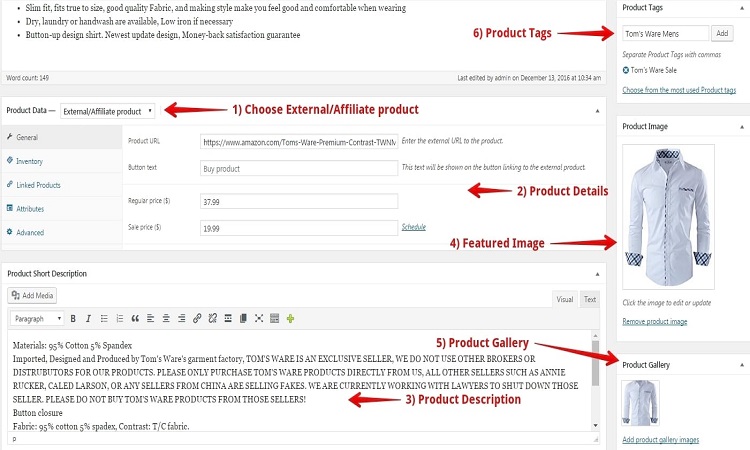 Step 3: Install Highly Optimized Woocommerce SEO Themes 
After adding products to the WooCommerce store, it seems ready with an online store. Well, there are many ongoing works you need to do to drive traffic to the store. First, let's install an optimized WooCommerce SEO theme. While thousands of paid and free WordPress themes are compatible with WooCommerce stores, we highly recommend a WordPress Theme with WooCommerce ready feature
Then, you shall do a further step to select the best-performance SEO themes following this guideline:
Choose the theme's presentation style not overly complicated. 

Go with the responsive themes, which automatically adjust the layout to match screen sizes and devices. 

Make sure that your themes look good on different browsers you use on both web-based browsers and mobiles. 

 Support plugins from WooCommerce and WordPress.

Select a theme, which you can get support from the developer or have documentation to follow. 

Opt for the theme optimized for SEO

Get a good review and rating theme.
Step 4: Perform WooCommerce SEO Products
WooCommerce is a WordPress Plug-in, which is a perfect SEO-friendly environment. However, from the base of WordPress, you shall still perform an ongoing WooCommerce SEO process to improve the web ranking continuously. Without optimizing your store for search and for a better user experience, it is costly to run the store as you always need ads campaigns to promote your store with buyers. Although you already decided on the factors of "How to sell on WooCommerce and What I can sell on WooCommerce", the lack of SEO products, you cannot drive traffic to the site. No one knows about your store.  
An initial and vital step is installing the powerful All in One SEO plugin before going to the optimized SEO content for products. Advanced features of the AIO SEO plugin are highly optimized for the most popular search engines, notably Google. More specifically, the most superior qualities of AIO SEO, which users right away experience are: 
Provide SEO optimization analysis and actionable SEO checklist through TruSEO score. 

Seamless integration with webmaster tools and social media.

Feature the smart XML Sitemaps and Rich Snippets to get the most extensive web traffic. 
Now, continue with optimizing SEO content for products. First, let's begin by giving the call-to-action SEO title for the product. The tip of using long-tail keywords for a product title is helpful for search engines to find and rank your web. The reason is that such detailed long-tail keywords are what most searchers usually type. 
Secondly, provide a compelling short description for the product, which will be displayed by the search engine below the SEO title. A crucial note once giving the description is using the exact keywords as shown in the SEO title.
The third step is to optimize slug, which uses the same keyword but not too long as the SEO title.
In the fourth stage, you will create product categories and tags for different products. It is helpful for both web admins and buyers to find product information. Especially, it helps the search engines to crawl and rank for keywords. 
Last but not least, you give alt text for product Images.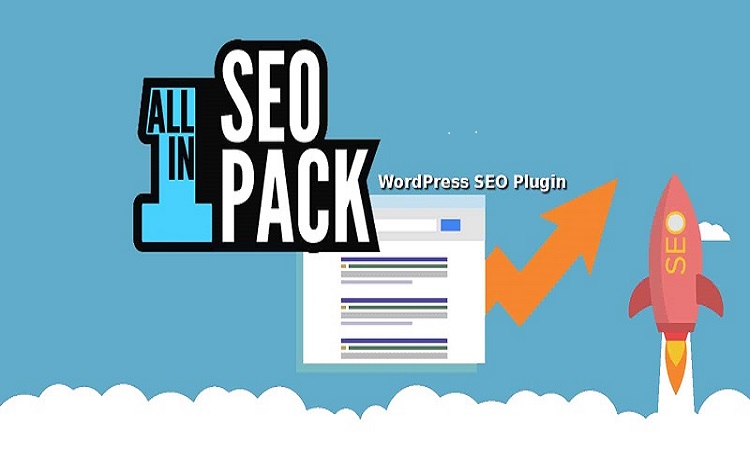 Step 5:  Marketing Products And Store On Woocommerce 
Through the 4-steps above, you may have your answers to "How to sell on WooCommerce and What I can sell on Woocommerce". This last stage gives you fantastic ideas to promote products and your store on Woocommerce efficiently to reach the business goals. 
5.1. Cross-selling and upselling
An impressive statistic about Amazon's revenue is millions of dollars daily generated just by cross-selling and upselling. We also put product recommendations extension on top of the list of how to sell and promote on Woocommerce. 
The upselling and cross-selling techniques on WooCommerce will be carried out through the way you sort out, categorize, and tag products. Our seven practical following tips are some of the superior techniques to parallelly enhance customer experiences and dramatically improve revenue. 
Recommend products in the same categories, which the buyers have not seen yet. 

Put up-selling and crossing products in the check-out and order confirmation pages.

Make a category for trending and top-rated upsells and cross-sells.

Place top-rated upsells and cross-sells on the shopper's order page.

Use reminding words like

"Complete the Look" and "Frequently Bought Together" or "Leave These Behind" to encourage the customers to buy more products. 

Give

an attractive incentive like free shipping if the customer spends a little more to pay for additional products.

Encourage impulse buy

through Last Minute Deals.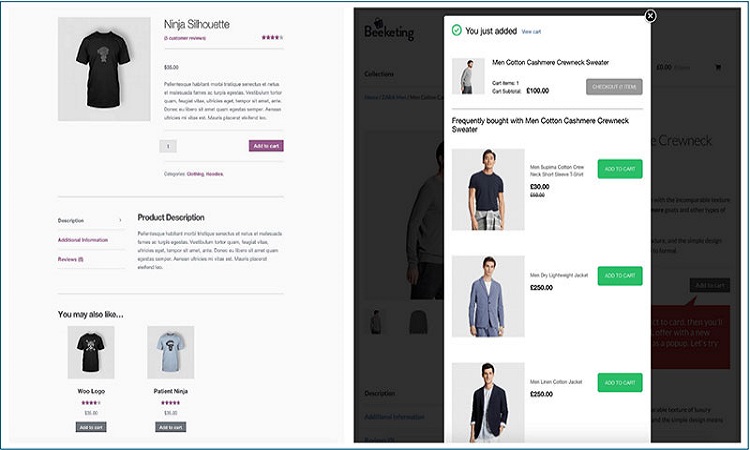 5.2. Email marketing
Do you know that more than 75% of web visitors will not come back to your website again, and 90% of them will leave without purchasing? Another impressive and vital number is that more than 44% of email recipients have purchased products at least once through a promotional email.  So, in the long term, email marketing can powerfully convert an abandoned cart into buyers. Due to that fact, the email newsletter is an effective and the most popular tool to keep in touch with buyers, web visitors, and potential customers. 
WooCommerce provides you a great integration with the best-in-class email marketing providers such as  Constant Contact, SendinBlue, Drip, ConvertKit, and more to make email marketing for your eCommerce store. They provide you with hundreds of valuable templates, case studies, and guidelines, while you only need to create exciting content to bring customers back to your site. 
5.3. SEO on-page and off-page
The strategic plan "How to sell on WooCommerce and what I can sell on Woocommerce" can not miss the Seo off-page. Stage 2,3,4 above clearly explains the decisive aspects of SEO on-page. In this specific portion, we guide you through the impactful factors of SEO off-page to have your Woocommerce store highly ranked on search engines. 
Create compelling and informative content to get natural backlinks and increase time on the page. 

Use custom emails to increase brand awareness and invite them to visit and buy at your store again.

Take advantage of guest posts to increase product keyword density.

Wisely use social media posts to attract new customers and keep the relationship with the existing guests. 

Make use of Do-follow forums by leaving comments, advice, and suggestions on those related to your web's main topics.

Embed short videos on the web.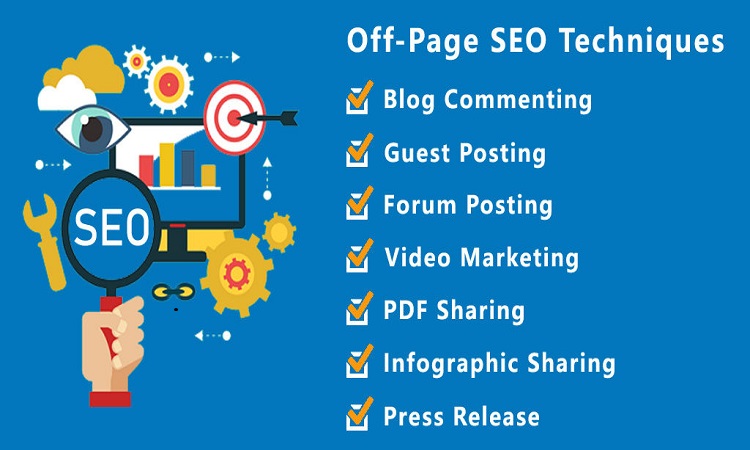 5.4. Create promotion
The last strategy of "How to sell on WooCommerce and what I can sell on WooCommerce" is creating promotions. Like in-store promotions, the following top 5 proven promotion techniques are good to boost sales on WooCommerce stores. 
Provide discounts and coupons. 

Apply loyalty points system.

Flash sales

Facebook and Instagram Ads

Influencer marketing
Wrapping Up 
We hope the informative post "How To Sell On Woocommerce And What I Can Sell On WooCommerce" is helpful to you. The two parts of the article give you a strong knowledge base to set up and run your online store. The explanations above make you confident to answer "How To Sell On Woocommerce And What I Can Sell On WooCommerce".
Meanwhile, you can refer to some other posts as the firm guidelines to improve the sales performance:
Top Best 8 Plugins For Cross-Selling On WooCommerce
 6 Best Ways To Optimize SEO Listings On WooCommerce 2021
Top 10 Best WooCommerce Plugins Increase Sales 2021
10 Best Print On Demand WooCommerce Plugins Integration 
5 Powerful Tips To Make More Sales On WooCommerce In 2021