Google Shopping Ads have steadily become an important part of successful eCommerce marketing that has evolved into a profitable marketing channel for many businesses. In the Q1 of 2018, 76.4% of retail search ad spending was belonged to Google Shopping Ads making this platform the key for merchants increasing sales and driving brand awareness. If you're on the fence about whether Google Shopping Ads are right for your business, check out the following Google Shopping Ads case study that may persuade you.
1. What Is Google Shopping Ads?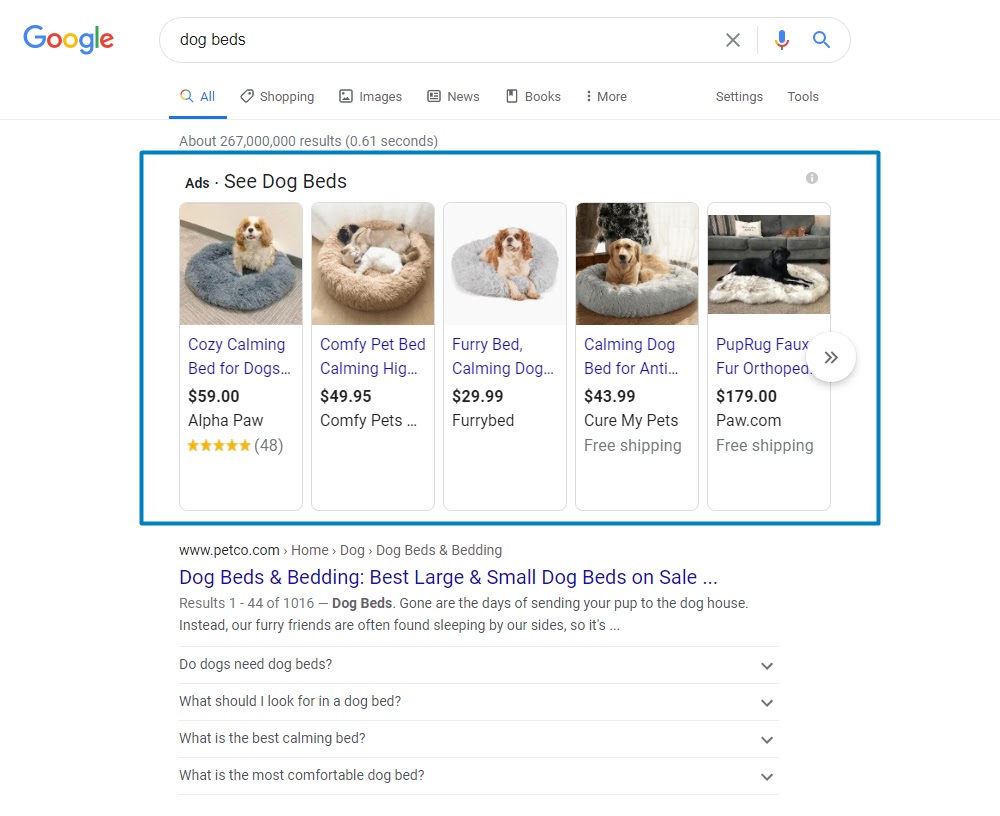 A Google Shopping ad is an ad platform that helps you to display your products with pictures at the top of a Google search engine results page (SERP) by using information based on your product data instead of keywords from your Merchant Center. Normally, an Google shopping ad includes:
Product picture
Product title
Product price
Store name
Extra elements like review score and more
Those products may be the first thing that your potential customers can see during a search when they appear at the very top of the SERP. That leads to the high potential of purchase. So, all you just have to do is to optimize them effectively. You can now try applying the advice from marketing professionals across industries instead of using your basics of Google Shopping ads knowledge.
2. Google Shopping Ads Case Study
2.1 Corset Google Ads – Google Shopping Ads Case Study 1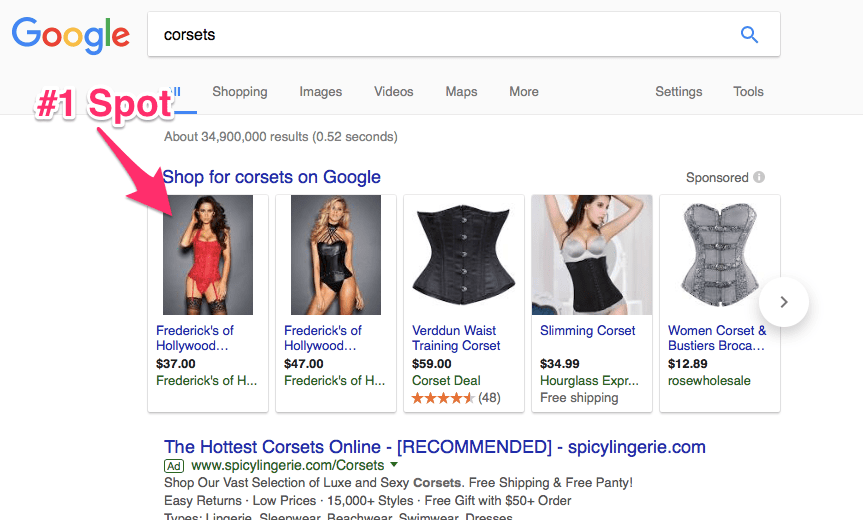 Who: An eCommerce site that sells plus-size lingerie
The author of this Google shopping ads case study presents the result by showing the increase of the conversion rate and revenue of an eCommerce site selling plus-size lingerie (the name of the store is not given for privacy reasons), which he gained from its Google Shopping campaigns.
In this Google shopping ads case study, they used the brick-and-mortar store-style. As they mentioned, "we implemented a product-specific campaign structure for the online retailer that mimics the science behind product placement in brick and mortar stores". So, this case got rid of the generic keywords or negative keywords which made it hard to aim the campaign at specific search results. They also choose to promote the top products and eliminate these of the least interest.
What did they achieve? The conversion rate increased by 116% anh increased Google Shopping Revenue by 268%
2.2 FarFetch – Google Shopping Ads Case Study 2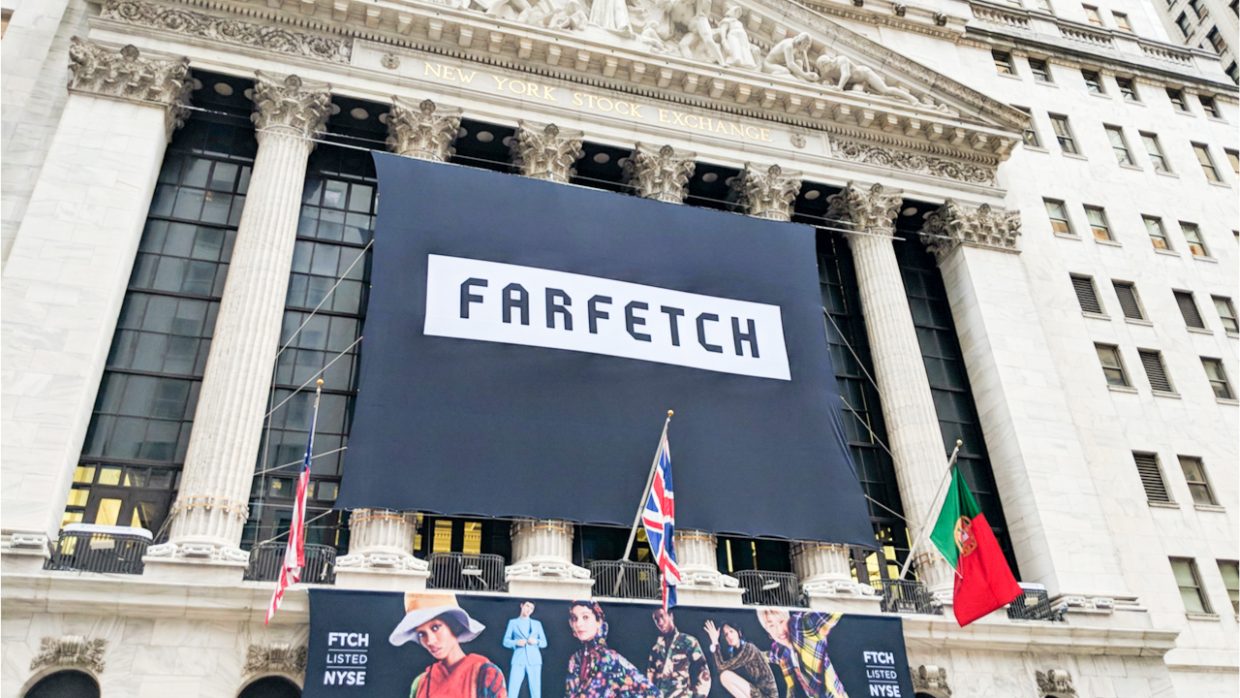 Who: Boutique Retailer Farfetch Tops Trends
In this  Google shopping ads case study, the subject is London-based Farfetch which is a boutique online retailer for men's and women's fashion. This brand features clothing from 300 independent boutiques around the world.
Solution: Google Shopping and Product Listing Ads (PLAs)
Thanks to Google Shopping and Product Listing Ads (PLAs) in four countries, the company increases the revenue by 30–45%. And they still make plans to approach more potential customers in the global market. With the improvement of PLAs (Product Listing Ads), this plan can be done and the store can increase the revenue even more.
1. Reaching international shoppers: This advertisement will focus on assessing the top products as well as monitoring customers' actions that help to boost the company's appeal to international fashion lovers and promote the most popular clothing.
2. Market share: Shopping campaigns are amazing for sellers to manage PLAs and sell products on Google that can browse the inventory and group which products you want to bid on, all in AdWords. With advanced reporting and optimization features, sellers can measure the performance of their products and estimate the growth opportunity.
3. A seamless transition: According to Thinkwithgoogle, "soon after launch, Farfetch also created a high-priority "top sellers" Shopping campaign."
In general, what did Farfetch achieve? After launching Shopping campaigns, cost-per-click (CPC) decreased 6%, the conversion rate went up to 13% while these combined benefits brought CPA down by 20%. The click-through rate (CTR) also increased by 3%.
2.3 Reef – Google Shopping Ads Case Study 3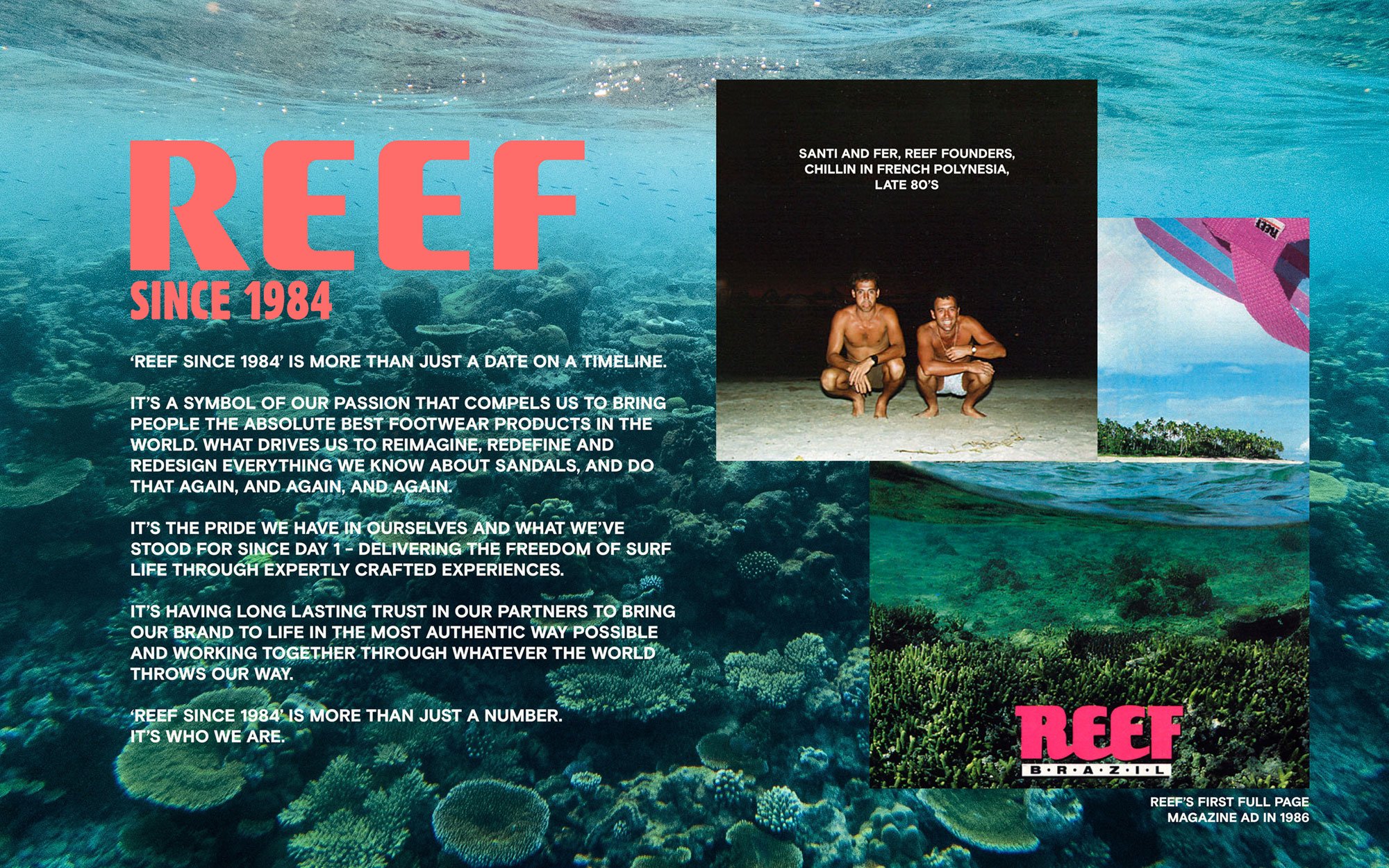 REEF is the global surf lifestyle leader, founded in 1984 by Fernando and Santiago Aguerre. This brand joined CPC Strategy in 2016 with the goal of reaching new potential customers, increasing the company's revenue, and improving brand awareness.
Solution: ISO Campaign Strategy
In this Google shopping ads case study, the company used the Google Shopping strategy and primarily focused on increasing branded traffic through their simple campaign structure before partnering with CPC Strategy. To significantly optimize REEF's Google Shopping strategy and acquire new users at scale, the solution is to implement  ISO™ campaign structure (which will leverage priority settings and negative keywords to flexibly allocate bids and budget to certain high-value searches).
To increase revenue, the device and brand segmentation can be implemented. By segmenting campaigns this way, REEF both sees how their brand vs. non-branded campaigns was performing, and also how to segment their budget accordingly rather than blanket bidding across all devices.
Retailers use brand awareness strategies to build up their presence in the market. By optimizing their Google Shopping efforts, combining prospecting, new customer acquisition, and brand building, REEF is able to grow revenue with minimal loss in ROAS efficiency.
In this  Google shopping ads case study, what did they achieve? Increases New Customer Transactions by 425% in Google Shopping
2.4 Peak ACE – Google Shopping Ads Case Study 4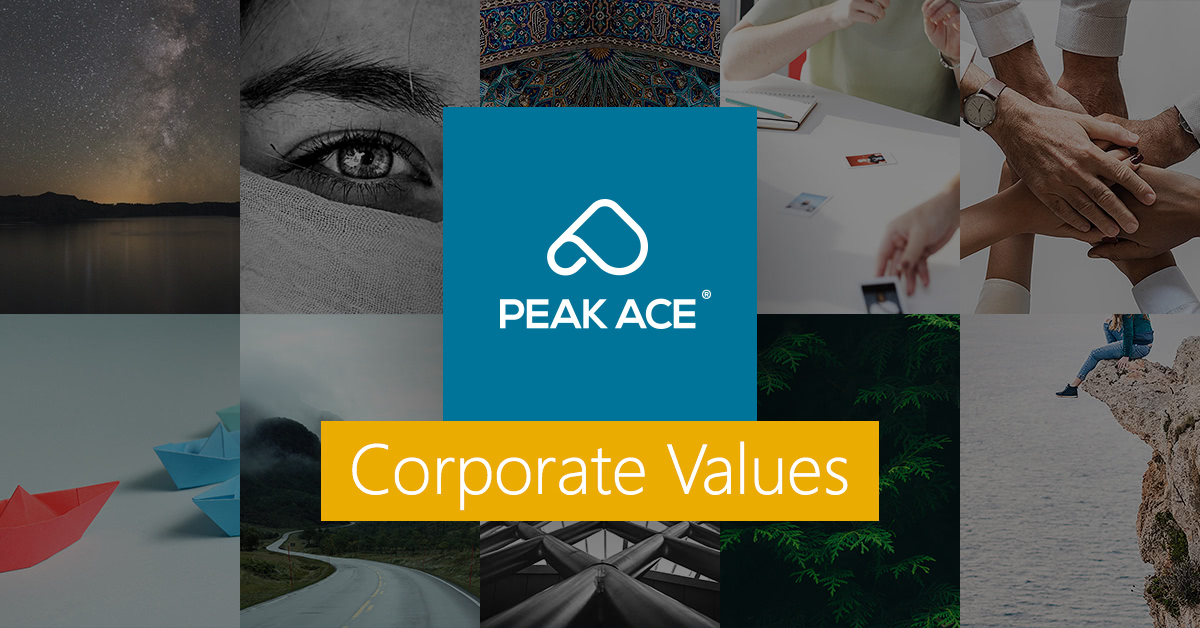 Keep an eye on this Google shopping ads case study. Peak Ace – a full-service performance marketing agency, which was able to increase impressions on Google Shopping for their client by 40%.
To increase the visibility of their client base's products online (Talkthisway's products), they needed to get the products on multiple shopping channels and needed to ensure high-quality product data feeds were distributed to various eCommerce channels. However, the challenge is that they will face 2 key challenges:
Feed customization: A dataset of 18,000 products needed to be processed and customized for multiple channels and marketing strategies.
Performance tracking: Talkthisway's integration of eight different price comparison tools means that each of them will have to be correctly implemented on the online store's website, in order to measure the individual performance of these sites.
To handle this challenge, Peak Ace used the Productsup to manage Talkthisway's product data. This company also started with Google Shopping, and within 3 days, they had created feeds for more than 7 different channels, including Facebook, Billiger.de, and more.
What Peak Ace achieved! The improvement in ad ranking on Google Shopping can be seen clearly by looking at those metrics below:
A 40% increase in impressions
A 35% decrease in CPC
A decrease in CPO by 30% (despite the increase in competition on Google Shopping)
On top of everything else, this solution is doing well at saving time. Eight different channels were tested in one week compared to 2 months as their old approach.
2.5 ELGI Google Shopping Ads Case Study 5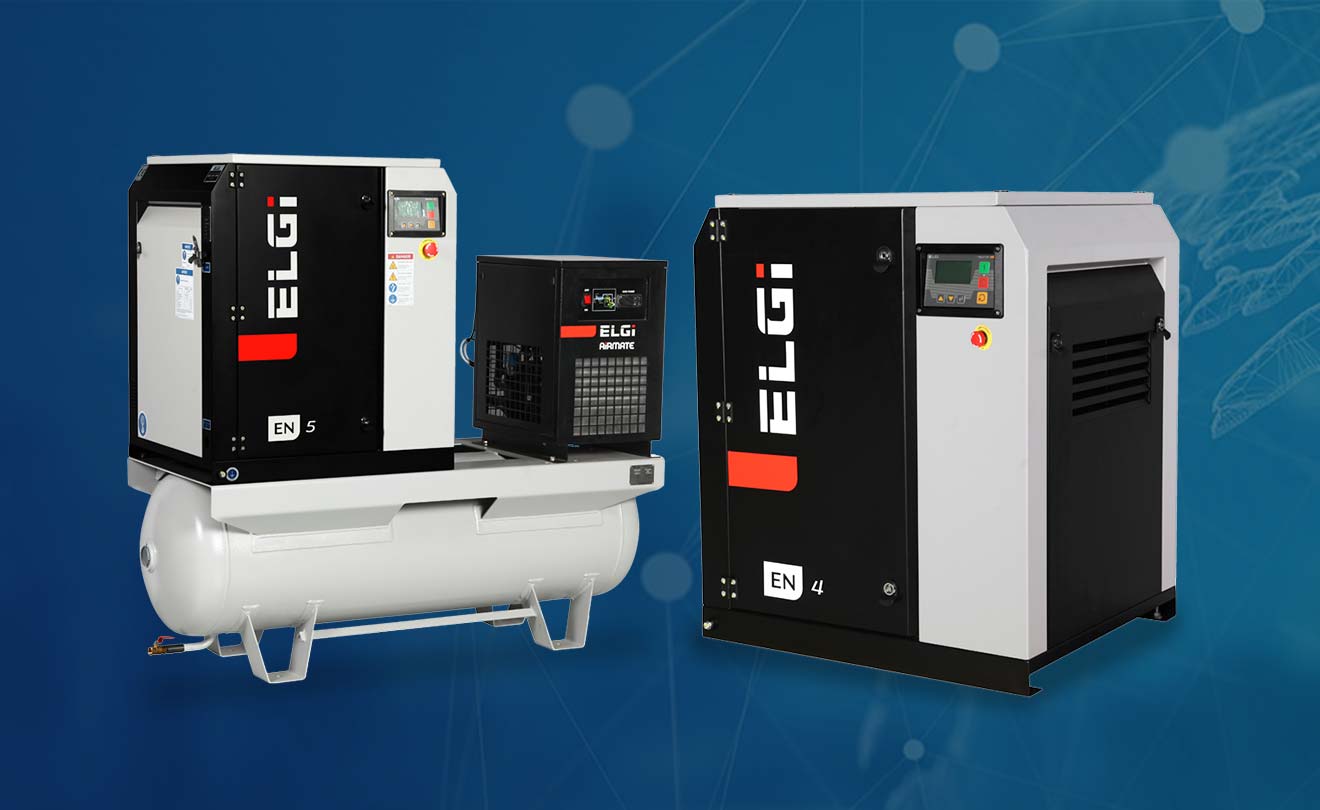 Who: Air Compressor Services
In this Google shopping ads case study, we are talking about Air Compressor Services – the leading provider of replacement air compressor parts, and other accessories.
Air Compressor Services was advertised on Google Shopping when they joined CPC Strategy, however, this company didn't leverage the channel to its full potential. Air Compressor Services' Goals are to troubleshoot call tracking capabilities and increase revenue & ROI.
Solution 1: Troubleshoot Call Tracking Capabilities
The fact that they receive a lot of high-value orders through the phone. Although having call tracking set up, it wasn't integrated properly into Air Compressor Service's AdWords account, so if they don't pay enough attention to call tracking data (or not track it altogether), they could miss out on significant opportunities.
Air Compressor Services starts using the call tracking software to figure out which ads are leading to phone calls or conversions. The solution is also integrated with their call tracking provider to ensure importing data into their AdWords interface.
Solution 2: To Improve Brand Uplift
A large segment of their audience searches for their products using a manufacturer part number (MPN), so the ISO campaign strategy is implemented with a custom campaign structure for branded, non-branded, and MPN searches. As a result, you can see a 124.13% increase in ROI and a 42% decrease in spending.
2.6 Road Bike – Google Shopping Ads Case Study 6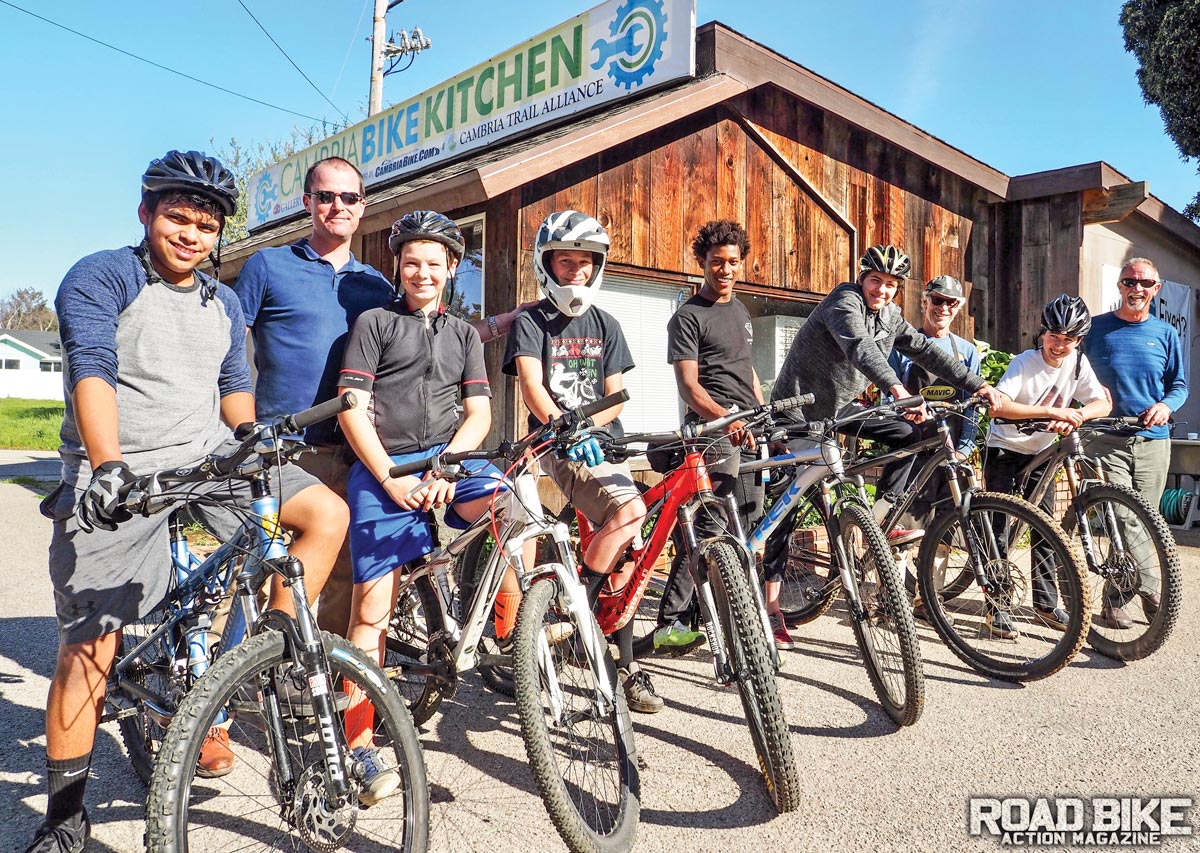 Who: Cambria Bicycle Outfitter (CBO)
CBO is a successful road and mountain bike retailer. Cambria was already advertising on Google Shopping, but due to the lack of bandwidth, they were not leveraging the channel to its fullest potential. So, Cambria's Primary goals are to cut ad spend & grow product visibility and increase revenue on google shopping.
Solution: Establish Dynamic Remarketing Campaigns
This brand increased revenue 116% by dynamic remarketing (Target cart abandoners, product reviewers, past buyers, and general visitors with messages tailored to build leads and sales by bringing previous visitors back to their site to make a purchase) ​and creating advanced trademark campaigns.
What Cambria Bicycle Outfitter (CBO) achieved! This brand increases ROAS by +99.08% on Google Shopping
2.7 Google Shopping Ads Case Study 7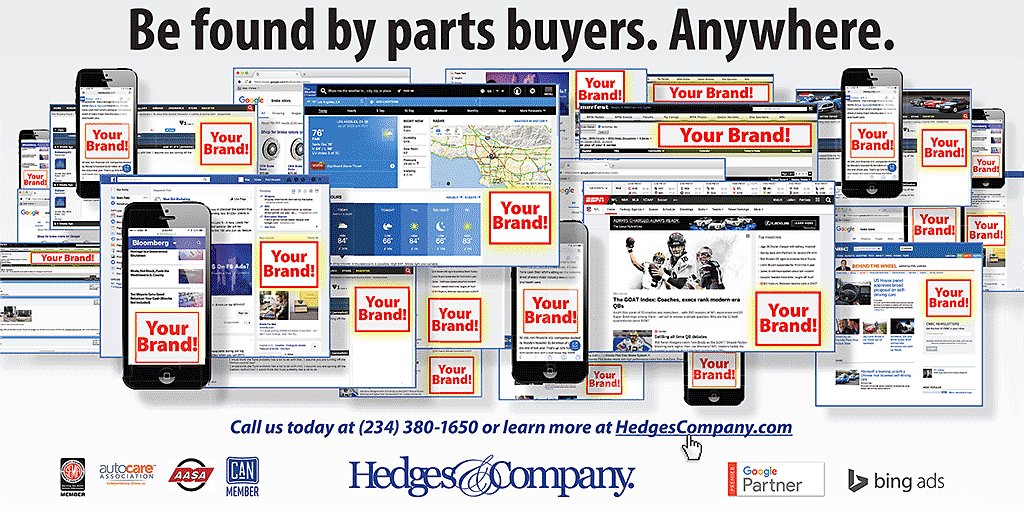 This retailer wanted to increase overall sales but they didn't want to increase their online marketing budget.
In this Google shopping ads case study, this retailer came to Hedges&Company for asking help. To figure out the problem, Hedges&Company did an analysis of the client's marketing. They found this eCommerce retailer didn't run Google Shopping Ads. So, the most cost-effective solution for this company was to make several optimizations to the Merchant Center feed by using the client's product data as well as creating custom PLA feeds specific to their products while making sure they met Google Merchant Center specifications.
Revenue increased by 207% in one month
Cost per conversion dropped 52%.
The marketing budget was spent more efficiently.
ROI improved.
3. Google Shopping Ad Strategies That'll Drive Sales
3.1 Customized Campaigns Using Negative Keywords
One strategy is to use multiple campaigns with varying priorities (you should divide them into high, medium, and low priority) to target certain searches. This may be done by creating a negative keyword list for each campaign that allows you to control which searches your product shows up for.
3.2 Consider Your Pricing
Your ad is going to be fiercely competing with several other products, while this factor can play a large role in the purchasing decision. So it's important to keep your prices competitive to increase your sales.
It's important to run A/B test when you're thinking of making any new strategies for your Google shopping ads. You might want to try different techniques like testing different ad groups, priority settings, bids, or even testing which product groups and product pages are more likely to convert. In general, it's important to balance your campaign structure and bidding strategy, so to improve your sales, you should run A/B tests to see what works for your company and what doesn't.
3.4 Optimize Your Product Pages
Google shopping ads won't target specific keywords making it even more important to optimize your product pages to signal to Google which keywords your product should show up for. To effectively optimize your product pages, you should use keywords in specific areas like product title, page title, meta description, image alt text, and more that will help Google decide when to show your product.
3.5 Split Your Ad Groups By Product
Splitting your ad group's by-product is considered one of the most effective strategies that you can use when you set up your Google shopping campaign. Splitting your ad group's by-product is considered one of the most effective strategies that you can use when you set up your Google shopping campaign. For example, you should team certain products together so that you are able to target the same keywords, and by splitting ad groups by-products, you can set different priorities and budgets for your campaigns.
3.6 Include A Special Offer Or Deal
To promote your Google shopping ads, including a special offer or deal with your products should be a must strategy. Additionally, adding a special offer is free to include in your ad, can help set you apart from other ads, and improve your ROI, you also can consider adding a free shipping tag to your ad. Google shopping campaigns seem complex, but actually, all you have to do is think strategically about your campaigns and test what works for your company.
4. Conclusion
Google Shopping ads are worth it for eCommerce retailers, that offer tools with detailed and granular reporting. So if you are wondering about its quality, take deep research and look at the Google Shopping Ads case study of big brands that may bring you some ideas about what is possible for your brand.