Suspending your Etsy account can be quite inconvenient to trade on Etsy, so you have to reinstate your Etsy suspended account soon. For past due invoices, outstanding buyer disputes, and breaches of Etsy's terms of service, accounts are generally suspended. In each scenario, the way to reinstate your Etsy suspended account should be very simple if you are prepared to follow Etsy's instructions.
On Etsy, a lot of individuals make money. Some people even earn a livelihood there by selling their goods. If you've recently had your Etsy account suspended, this article will give you the way to reinstate your Etsy suspended account. 
1. The most common causes for account suspension
To be honest, there are quite a few causes for account suspension. However, based on my experience, I've identified a few key causes, which I've condensed down to just three: selling the wrong product, offering the wrong services, and putting on the incorrect act. 
1.1. Market the wrong product
To reinstate your Etsy suspended account, we have to know that suspension of your account might be caused by a variety of factors. One of the most serious is selling something that violates Etsy's policies. Etsy, for example, does not allow the selling of narcotics, alcohol, cigarettes, or any derivatives of these substances. Selling any of these items is tantamount to a request for suspension.
Furthermore, goods involving human or animal remains are strictly forbidden on Etsy. Furthermore, you are prohibited from selling any product that contains hazardous chemicals or substances. On Etsy, weapons are also prohibited.
Any goods with weapons, or any print-on-demand product with a message that promotes bigotry, racism, hate, or violence, is often frowned upon.
Finally, Etsy does not sell items containing pornographic or adult-themed material.
Take remove any of these goods from your Etsy listing before Etsy knocks you down!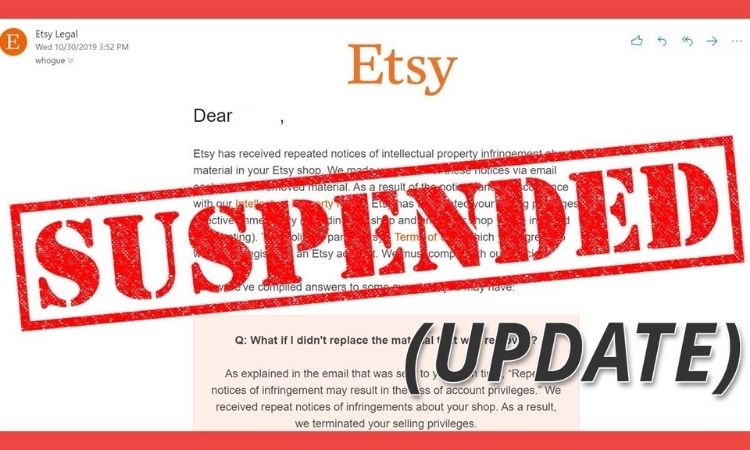 1.2. Provide inappropriate services
Etsy is recognized for its enormous sales of handcrafted and tactile items, unlike any other eCommerce site. Etsy typically supports the kind of items that may be manufactured by a manufacturer, sold to a client, and sent to them for a set fee.
This implies that anything for which you would receive payment without also providing a tangible item to the client is not permitted to be sold on Etsy. The desire of the consumer to pay for such a commodity or service has no bearing on this regulation.
Etsy also prohibits the alteration of items for the purpose of resale. You may, for example, repair a damaged mug and resell it to the owner. This is classified as a service on Etsy, and therefore is strictly banned. Etsy also does not support rentals and other similar operations.
1.3. Perform the wrong act
Customers' feedback is taken very seriously by Etsy. And with good reason. A suspension can be given if a business owner engages in improper behavior with a customer, depending on the severity of the incident.
Suspension is imminent when buyers make repeated complaints about receiving unsuitable or unlawful items from a vendor. Also, if a large number of your consumers claim that your product is a rip-off or is even slightly comparable to the description in your offering, you may face suspension.
2. Can I Reopen my Store After Being Suspended?
You should have gotten an email from Etsy.com if you have broken any of the site's rules or regulations, or if you have been reported by a customer, and are now under suspension and review.
This email will explain why you were suspended and provide an update on the cause for your suspension as well as the suspension procedures.
If you received the email, you have the option of responding right away and asking for the business to reopen. Once you've done that, Etsy Support and Administration will look into the circumstances behind your shop's closure and make a conclusion based on their findings.
If you have any ongoing difficulties or issues, such as open cases or unpaid balances, that Etsy requires your assistance with, such remaining issues will prohibit Etsy's team from reopening your store. In order to get your shop back up and running, be helpful and patient with Etsy. Meanwhile, use your social media or fandom platform to inform clients that you will not be selling for a long time or that you are on sabbatical.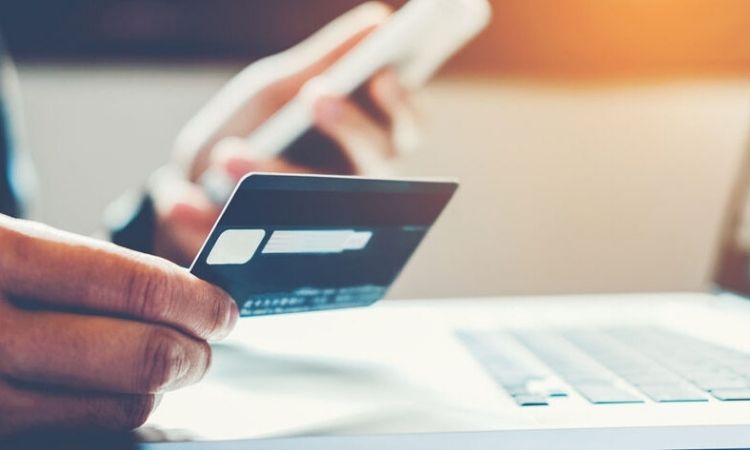 3. If your account has been suspended, what should you do to reinstate your Etsy suspended account?
Check your email if you want to reinstate your Etsy suspended account. You should receive notice of your suspension as well as the reason behind it. Check your spam folder if you can't find it. Once you've found it, solve the issues it brings up. Respond to the email as quickly as possible as you've received it. Describe your actions and reinstate your Etsy suspended account. Contact Etsy's customer service if you can't find the email elsewhere if it originated from a "no reply" address.
3.1. If your account is past due, there are a few things you should do 
To get started, go to Etsy's main page.

Access your account by logging in.

Select Account Overview from the drop-down menu.

Under the Amount Due header, click Pay Now.

Enter the amount to be paid.

Decide on a payment method.

Select Submit Payment from the drop-down menu.
3.2. If you have an open case that needs to be resolved
Unfulfilled orders, a supplied product that isn't what was bought, and damaged items are the most typical grounds for a buyer to file a complaint against a vendor. To reinstate your Etsy suspended account, take the steps necessary to settle the case and supply Etsy with the information they want. Then get in touch with Etsy's customer service and reinstate your Etsy suspended account.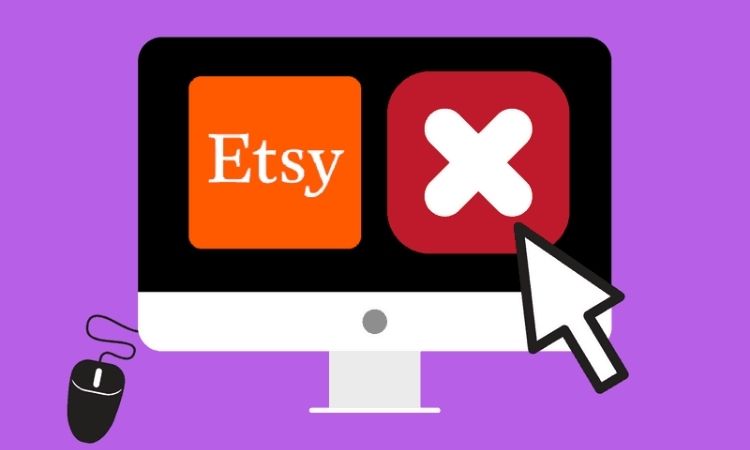 3.3. If You've Infringed on Etsy's Terms of Service
Etsy will have particular tasks for you to complete, which will differ based on the specifics of your case.
4. How Do I Know if I'm in Danger of Being Suspended?
As previously stated in this post, improper behavior and the sale of illicit products or items will almost certainly result in your suspension from Etsy; then you have to reinstate your Etsy suspended account. But what exactly is considered improper behavior, and what can and cannot be sold on Etsy?
We've identified a few categories that might result in your account being suspended or banned. If you participate in or violate any of these rules or categories, you may be subject to suspension.
4.1. What Can't Be Sold on Etsy
Prohibited products on Etsy include alcohol, drugs, cigarettes, anything connected with drugs, and other similar substances. The location also prohibits the use of animal or human remains or products, as well as dangerous materials such as chemicals and firearms.
Additionally, you are prohibited from selling products that convey a message of violence or hatred, celebrate hatred and violence, or contain racist or bigoted insults directed at members of any group. Finally, adult content is prohibited on Etsy.com, including mature content, explicit or sexual content.
4.2. Prohibited Services on Etsy.com
Etsy is a website where people may make, sell, and send handmade or physical things to consumers for a fee. This means that online sales of intangible goods and services are forbidden.
Intangible goods, such as "good vibes" thrown out into the cosmos, are sold without being physically delivered to the consumer. While clients may be ready to pay for the service you give, Etsy requires that the customer receive something tangible. Etsy also bans the seller from altering or customizing an item to be brought in and then returned to the buyer as an addition to this regulation.
This implies you can't return someone's sweater or nightstand for a charge after restoring it to its former splendor. This is a banned service on Etsy, and you can reinstate your Etsy suspended account. Finally, Etsy.com does not allow you to rent things or places online. Unless returned for valid reasons, such as damage or sending the wrong item to the client, items should be meant for a final sale.
4.3. Customer Complaints and Improper Behavior
Customers can report your store for any inappropriate communications you have with them. They can also report you if they get any content or items that are improper, unlawful, or not as stated in your shop when they bought it. Customers can report you to Etsy services if you pretend to sell knitted hats, receive the money, but never ship the merchandise – as many online scammers do – and your account will be suspended or deleted.
You may avoid your account being suspended if you treat your customers professionally and honestly, follow all Etsy rules and standards, and pay your balances to Etsy.com.
5. What Is Etsy's Process for Notifying Shops About Suspension Issues?
Suspensions or bans will always be communicated to retailers through email. You can react to the email and request that the shop be reopened after you get it. If Etsy looks into your case, they may decide to keep the ban in place or reopen the store following an investigation. Make sure you're on top of your emails, and consider starting a separate one just for your Etsy business.
6. Final thought
To be on the safe side, read and understand the Etsy terms of service. You'd want stuff that can assist you in staying on track. Etsy is a fantastic platform, but the prospect of losing an account you've worked on for years due to a glitch in the mail is unsettling. The best way to reinstate your Etsy suspended account is to obey all Etsy's rules and ask for help if anything bad happens to your shop.