Holidays or special occasions of the year are times for marketers. They often take advantage of those days to create email marketing campaigns to convey the right message to customers to achieve sales goals. However, the reality also recorded quite a lot of failures in these campaigns. The causes of such failures come from many factors, the most prominent being overuse.
In this article, let's figure out the best Holiday Email Marketing Campaign Ideas for online businesses!
1. Why Email Makes The Best Holiday Marketing Tool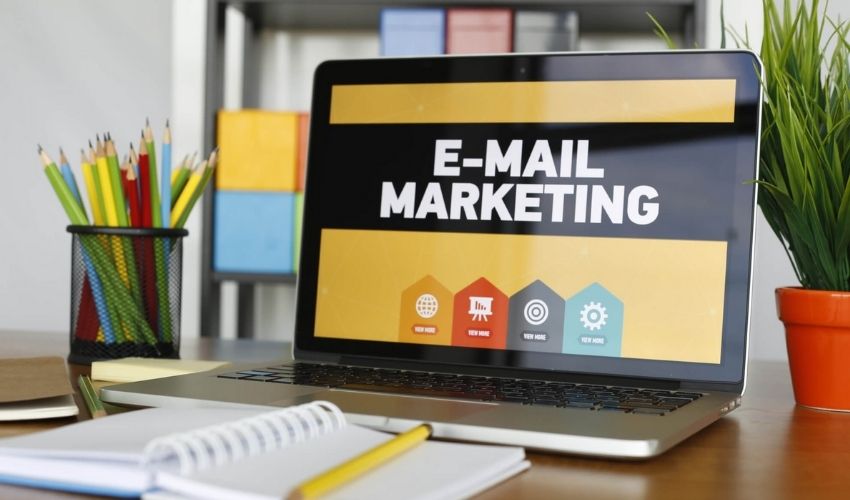 1.1 Everyone Use Email
According to Techcrunch, the number of hours spent shopping online via mobile devices will increase by an astounding 50%, making 2020 a record year for mobile shopping. This shopping trend is also hard to shaky during the 2021 holidays. Catch up on global shopping trends quickly with the convenience of Email, many eCommerce businesses have leveraged this platform to design unique marketing strategies.
Every time the holidays of the year hit, most online businesses create holiday email marketing campaigns and send offers directly to users via email. With responsive, ready-made email templates, consumers just need to press the button "Buy Now" in the email to start shopping.
1.2 Emails Offer Instant Buying Options
According to a Forbes 2020 report, consumers' consumption habits are gradually changing, they take advantage of flash sales and choose to buy goods right during the holiday season. As such, the most ideal channel to promote sales and "instant purchases" is email.
The platform has the ability to offer instant buying options. Retailers can include "Buy Now" buttons that take readers straight to their shopping cart and make payments.
1.3 Automation And Personalization
It can be said that customers love to be treated in a special way. That leads to personalization in marketing is an extremely effective trend. Email is completely different from other social media for selling and advertising. It provides extremely effective and highly personalization opportunities that improve click-through and transaction rates 6-8times over normally.
2. Types Of Emails To Send During Holidays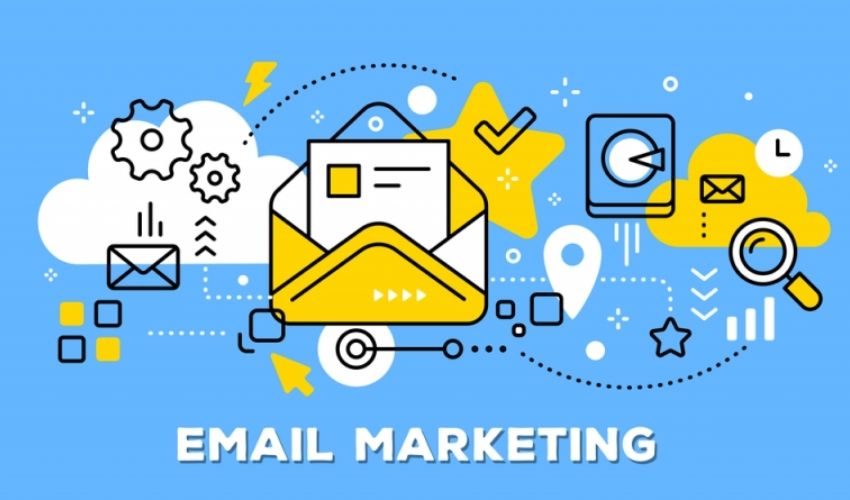 2.1 Welcome Emails
Welcome emails are one of the highest open rate types of marketing emails. That is turning them into an essential tool for marketing activities. This type of email is a greeting that helps you begin to create a close personal relationship with potential customers. Don't be negligent, this helps to increase the long-term value of the customer.
You should apply some of the ways below to optimize the welcome email.
Send welcome and thank you emails right after they make their first purchase with your brand.
Make sure your brand is recognizable by designing a unique identity, logo.
Give them some kind of incentive: a coupon code or free shipping to get customers to engage with your welcome email.
2.2 Relevant Promotional Emails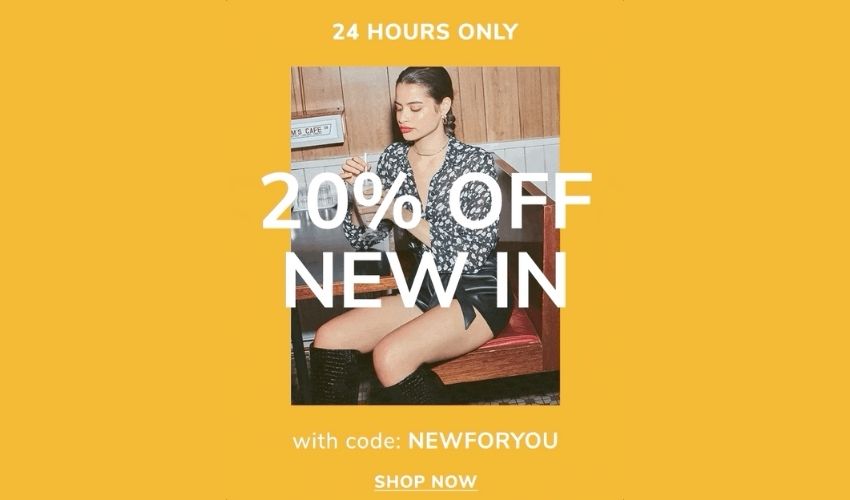 Customers have been shopping online all year, but they will still be especially interested in holiday deals. And the best way to keep customers informed is to create holiday email marketing campaign ideas and send an email to customers. That message should include the latest relevant deals for this time period that your store is offering.
Note: Provide detailed information about the promotional products, this motivates them to buy more. Here are some suggestions for what to include in your promotional emails
Specific date and time deadlines
Gift wrapping options
Gift card service
Shipping service details
2.3 Abandoned Cart Emails
On average more than 69% of carts are abandoned. Shopping cart abandonment means that something has gone wrong that makes customers feel like they don't want to shop anymore. During the holidays, cart abandonment often occurs due to higher shipping costs, better deals available elsewhere or being out of stock.
Here are some ways to deal with cart abandonment:
To minimize purchases due to shipping charges, you should offer free shipping in the message. Or increase the average order value to offer free shipping. For example, send an email with the message "All orders over $100 get free shipping."
If your customers seem to be attracted to cheaper products from competitors, you can use a solution to generate FOMO. Compose an email with the content "Back in Stock", "Limited-time offer", etc. to trick customers that the product is becoming scarce and may be out of stock if they don't hurry.
3. The Benefit Of Email Campaigns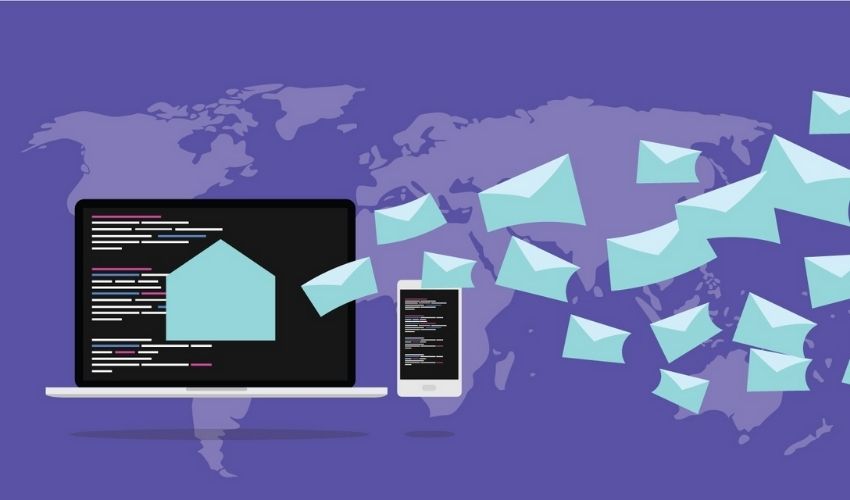 3.1 Traffic Generation
When your store has a lot of great new products, how do you announce them to customers? You most likely send them an email. The holiday email marketing campaign effectively increases website traffic and increases customer engagement with your brand. If the email contains links to your content, Remember that each email must contain a call to action (CTA) so that readers can click through to your website.
3.2 Lead Nurturing
Sales opportunities are often created by businesses, but customers are the ones who help sellers make them happen. Therefore, customer care and nurturing plans need to be prioritized. These include identifying customer intent, developing a personal relationship with potential buyers, and interacting with prospective customers on a regular basis.
One of the best solutions for maintaining customer relationships is email marketing.
3.3 Revenue Generation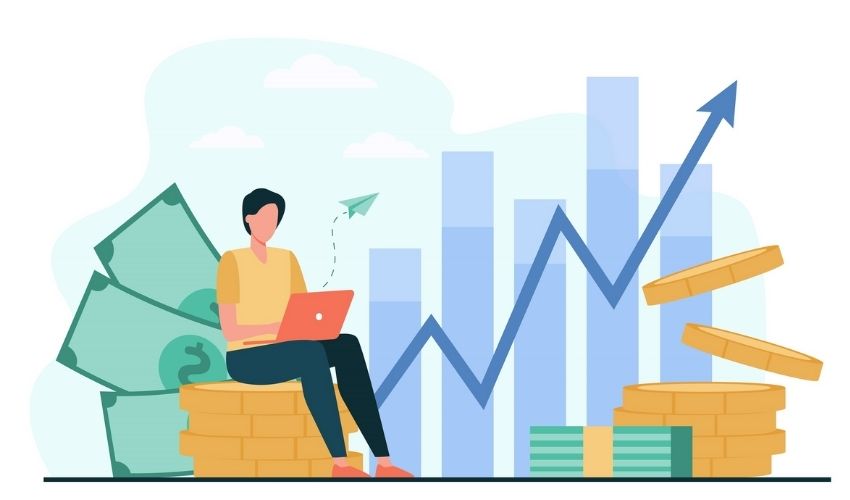 The holiday email marketing campaign is clearly a great marketing tool that greatly improves your sales. In fact, 59% of marketers say email is their biggest source of ROI (Return on Investment). Email marketing campaigns bring a lot of benefits to them in promoting products and services. They also encourage customers to buy products left in the cart and offer special offers to customers.
For many people, email campaigns have the power to influence customers making their purchase decisions. In addition, the ability to partially automate the sales process is also a feature that makes this platform so popular.
3.4 Awareness
Using an email marketing strategy makes it easier and more specific for eCommerce stores to inform their customers about new products, promotions, services, and more. The most effective email helps create customer awareness about your brand, stay customer connection.
No business wants customers to forget about themselves. Regular sending email makes customers aware of your presence in their lives
4. Top 10 Holiday Email Marketing Campaign Ideas
4.1 Send A Halloween Sale Announcement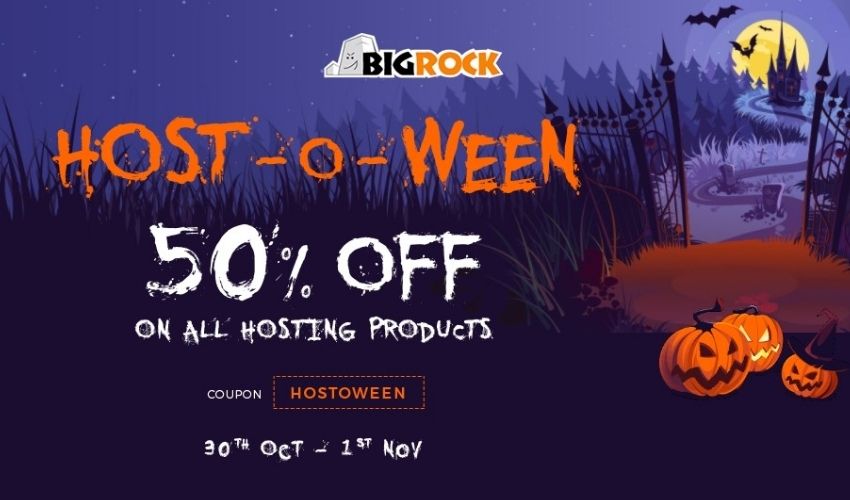 Who doesn't love a good sale? One of the best holiday email marketing campaign ideas is to send your customer a Halloween sale announcement. Many people have a habit of surfing emails just to find deals, especially on festive occasions when shopping demand increases sharply. The strategy is to offer customers a delicious discount in an email that they won't be able to refuse. Please give the offer right at Email Subject!
Subject: Happy Halloween, Let Save 50% OFF  from [Brand Name]
Halloween is one of the big holidays, so this email campaign works! Your emails are more likely to be opened if you introduce benefits and offers right in the Subject. A good offer email should be content-focused, well-structured, and straight to the point.
4.2  Share  A Thank You Letter With A Referral Code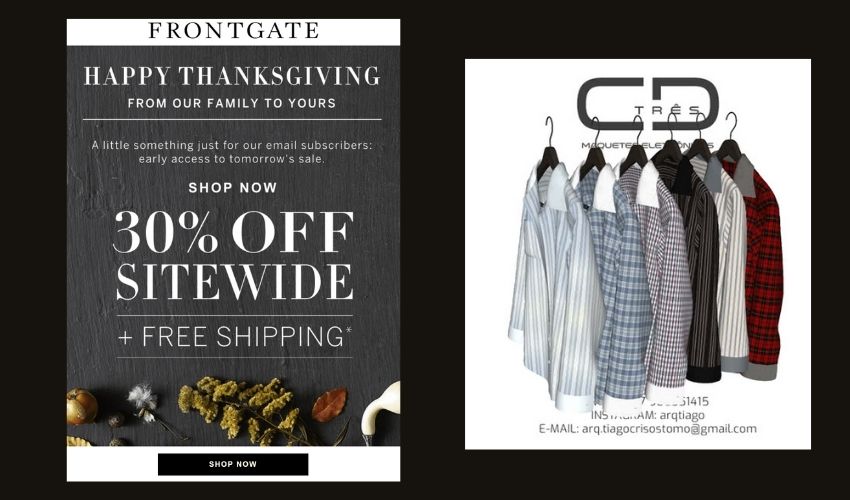 Thanksgiving is also a chance to make a plan for the holiday email marketing campaign. It is the time for everyone to give special thanks to the family, so the demand for gifts these days is very high. According to Adobe Analytics, e-commerce sales in November 2020 reached $100 billion for the first time, 32.2% higher than in 2019.
This is the ideal time to swoop into your customer's inboxes to say thanks and offer them attractive shopping deals.
Subject: Happy Thanksgiving – Enjoy 30% Off + Free Shipping from [Brand Name]
4.3 Create An Early-bird Black Friday Sale
The 2nd-holiday email marketing campaign idea is about Black Friday. Announcement of offers in advance before a campaign is a perfect strategy to give customers time to prepare and review the offers. Besides retailers often focus their marketing activities on the right holiday, your activity from before helps you stand out and increase visibility in customers' inboxes.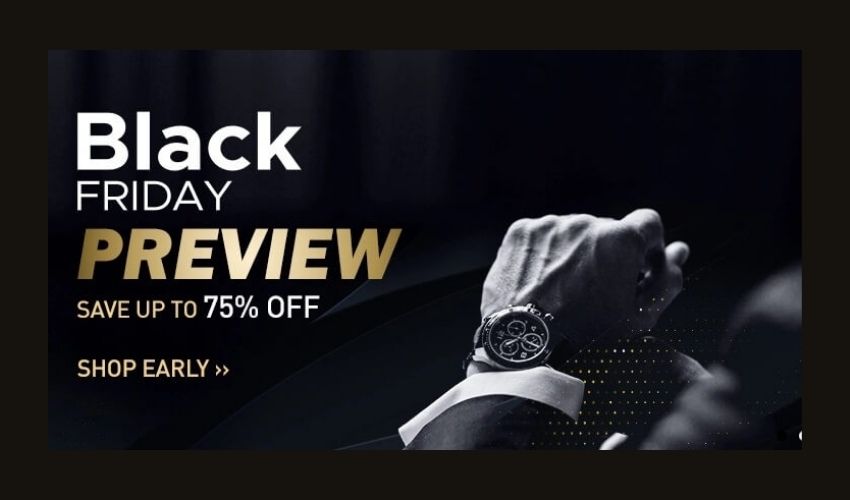 Subject: Black Friday Sale: Get Up To 75% Off On [Brand Name]!
One of the coolest things about these pre-Black Friday campaigns is the urgency of making customers jump quickly into the race to be the first to get the best deals. Pay attention to the tone of the email that needs to be casual and friendly to feel as if you wrote it by yourself.
4.4 Announce A Small Business Saturday Deal
Every year on Saturday after Thanksgiving will be the Small Business Saturday, which is a smaller, more laid-back shopping day to replace Black Friday. As an online business, you need to make the most of all the holidays to be able to generate as much revenue as possible. This is also an opportunity to introduce your online business to the world.
The demand for shopping on Small Business Saturday holiday may not be as strong as Thanksgiving or Black Friday, but that does not mean that customers do not shop. That's why eCommerce also needs to take time to create holiday email marketing campaigns.
4.5 Create An Early-bird Valentine Sale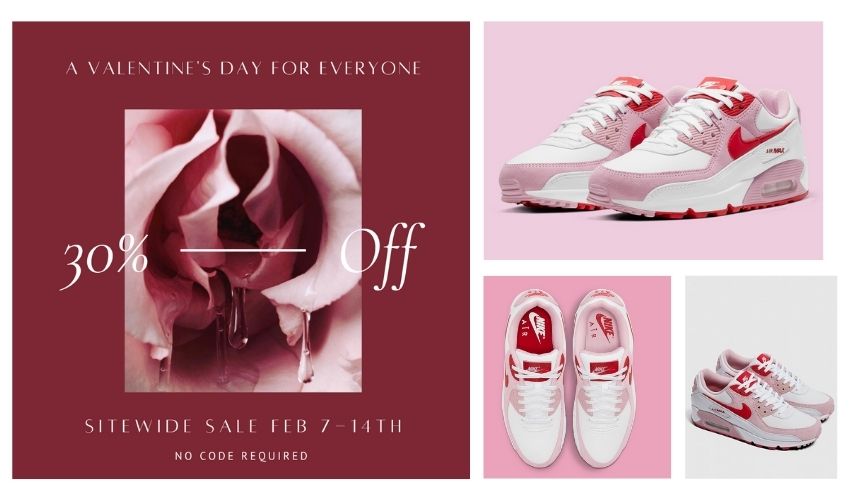 Tell your subscribers early on the upcoming Valentine's sale deals. Because this can be a reasonable and smart reminder. When customers realize that the holidays are fast approaching, they will consider starting to shop. With this early Valentine email marketing campaign, you should focus on creating anticipation and excitement for your recipients with the upcoming Valentine's Day.
When they're impressed with your early Valentine email marketing, chances are they'll be more interested in your follow-up emails. This email is a great example of an early marketing campaign reminding subscribers that Valentine's Day is approaching and they need to start shopping.
4.6  Do A Bold Boxing Day Sale Announcement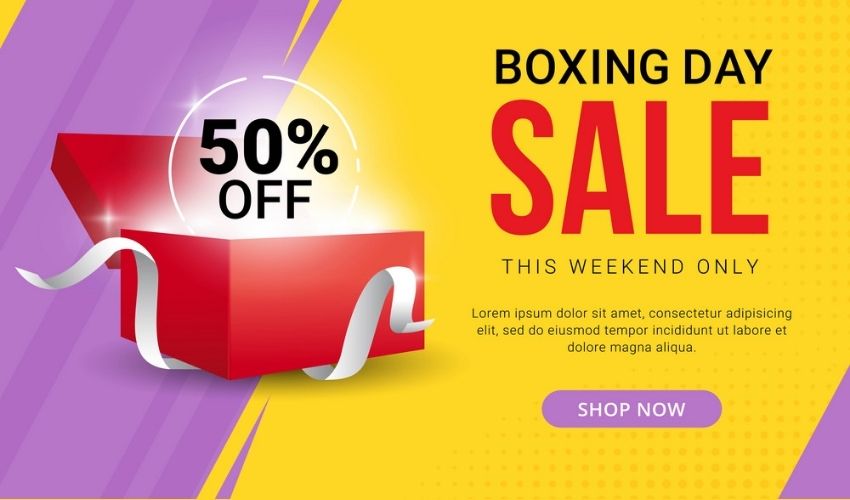 Besides Black Friday, Boxing Day is also the most anticipated shopping day of the year in Commonwealth countries including the UK, Canada, Australia, and New Zealand. In fact, not every email campaign you send has to include a compliment to explain the sale, things like "SALE" and "25% Storewide Off" are sometimes everything. What customers need to know.
Subject: 50% off starts NOW!! Our Boxing Day sale has come early?
4.7 Offer A Free Shipping
Most customers are willing to spend large sums of money on a purchase but are not comfortable paying the shipping fees. So the holidays are an opportunity for online stores to adopt the Free shipping strategy, making them the most used type of promotion. However, they are very effective in stimulating purchases.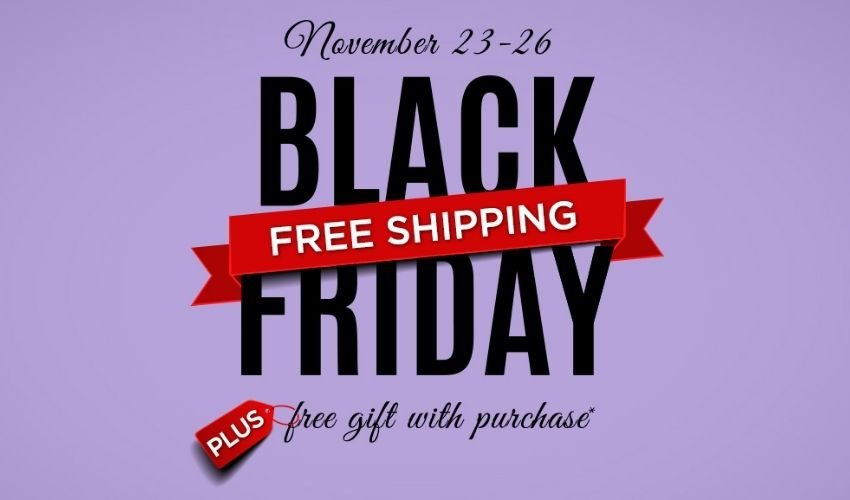 Below are some suggestions for you on how to include free shipping in your holiday email marketing campaigns:
Free shipping with a certain date or time
Free shipping for items above a certain value
Free shipping with some specific items
Subject: last deal! FREE SHIPPING + MORE
The word "FREE" works well to attract attention, because who doesn't love using a free service.
4.8 
Inform The holiday Sale Deadlines
Last-minute Christmas shopping makes customers feel rushed, otherwise, all holiday deals will expire. Send them discount items deadline notifications to help your customers buy gifts on time and not miss out. Customers love brevity, Less information means less distraction from the main CTA, for example, "Only 1 day left, shop now to get Christmas deals". Usually, just one button works best because it captures all the attention.
Subject: Free Holiday Shipping Ends In One Day
4.9 Share A Christmas Gift Guide
The next holiday email marketing campaign idea is to help customers select gifts. Holidays such as Valentine's, Thanksgiving, or Christmas are the holidays with the highest demand for gifts of the year. In many cases, customers do not know how to choose gifts, send them instructions on Christmas gifts. This is a great way to showcase your products so they can buy them and help them solve their pain points.
With attractive offers and beautifully matched products, the purchase rate is definitely very high. Don't forget to link your site with the "Gift Guide" CTA button, and that completes the message perfectly.
4.10 Give A Special New Year's Discount
New Year is an occasion for friends and families to give each other gifts, best wishes, and of course, this is also a special occasion for businesses to thank customers with warm emails for stimulating shopping. The activity of creating holiday email marketing campaigns needs to be more active.
Simply put, NYE-themed discount ideas come with a practical gift guide that makes it easier to find the right gift than a great choice. There are many ways you can play with the NYE discount. During this season, you can get $20.22 or 20.22% off specific products (or all of your products!).
To create urgency, stimulate customers to shop quickly, you can also create an email campaign with a sales countdown of 20 hours 22 minutes to celebrate the upcoming year. Focus on the main message so that your customers clearly understand the content of the email and what they have to do after reading.
5. In Conclusion
Hopefully, the above information can help you create unique and effective holiday email marketing campaign ideas. Keep in mind that although the holidays are short, email campaigns need to be invested and cared for as much as any other long-term strategy. Your online store needs to have a plan to follow up and take care of customers even after the campaign has ended. So the effectiveness of campaigns will blow up maximizing.