If you are starting or running a business, you are probably looking for new ways to get your name out there and get people interested in what you have to offer. Advertising your business can be an effective way to do this, but if you are not getting the results you want, it may be because you are trying the wrong type of advertising.  
This article is well-written and logically illustrated in order to help you answer the question: "How to advertise print on demand?". Let's begin! 
1. What is advertising marketing? 
Advertising marketing is an audio or visual form of marketing communication that opens the sponsored, non-personal message to promote or sell a product, service, or idea. Businesses often use sponsors of advertising to promote their products or services to customers. 
Advertising marketing is differentiated from public relations in that an advertiser pays for and has control over the message about their products and services.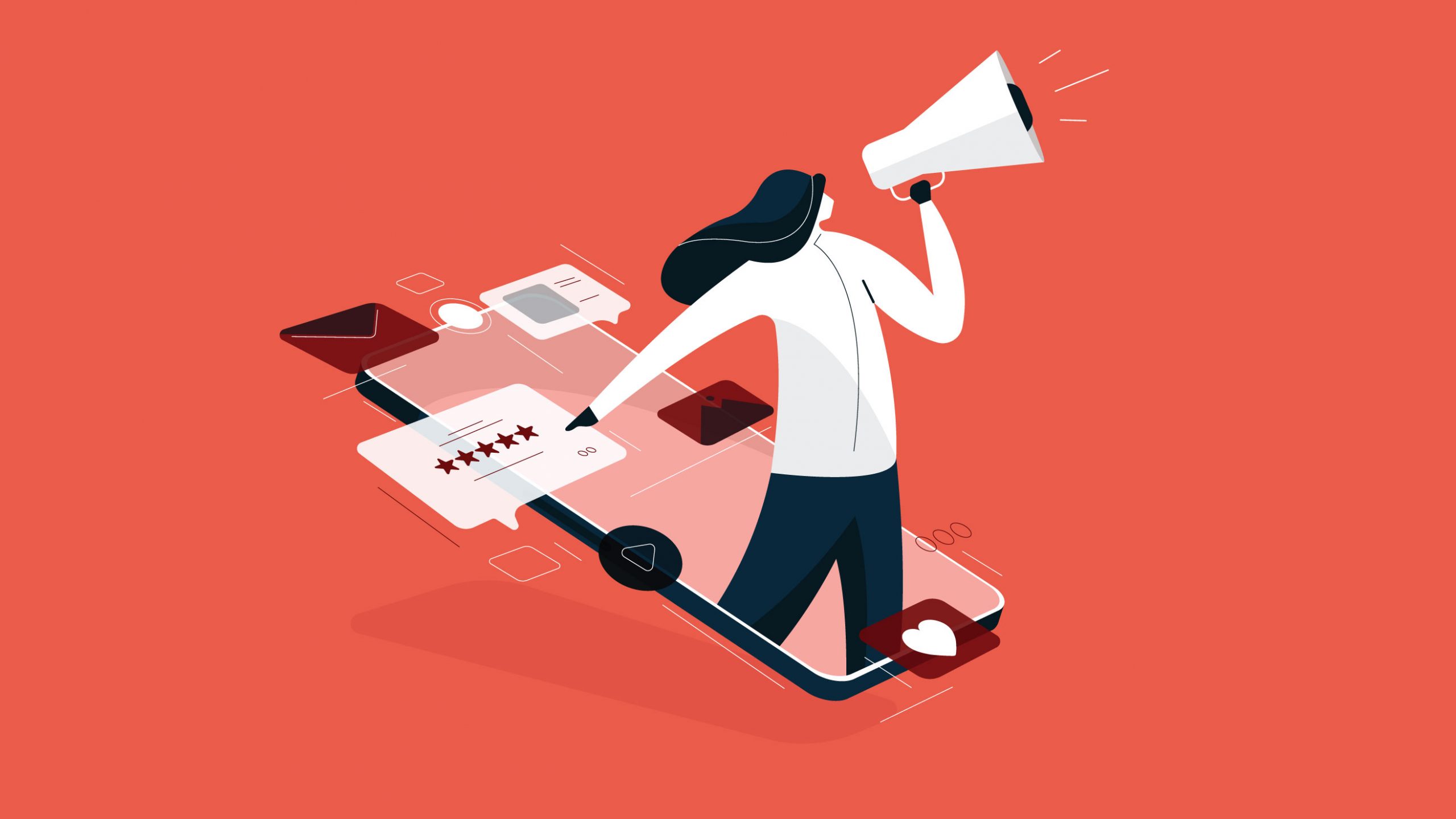 Advertisement Role with Business and Customer: 
Advertising is essential to business activity in free-market economies. Businesses usually spend money to advertise their products and services because consumers are unlikely to buy their product or service unless they know about it. Advertising is essentially a business's way of getting people to recognize that they have a good or service that may be beneficial for them. 
The goal of advertising is to increase awareness, interest, desire, preference, and consumption, resulting in higher demand. Successful businesses understand that there are different forms of advertising available to them. It isn't always necessary to use every form of advertisement so it's important to identify which types best fit with their brand and target.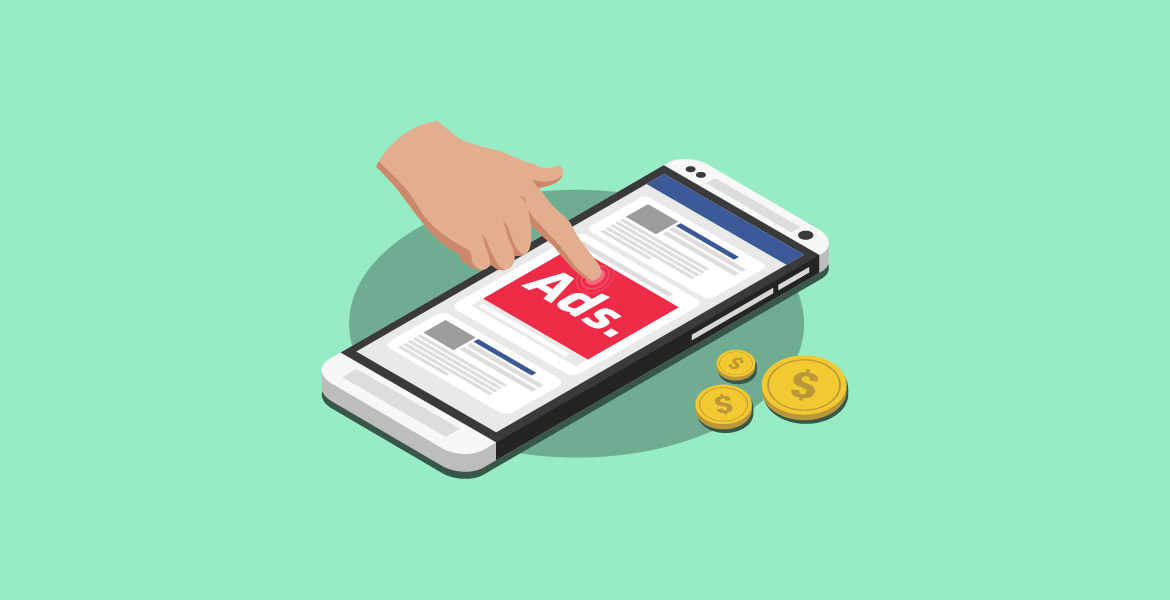 While an advertisement may encourage people to buy something, it also lets people know what they're buying, and why they should buy it over other products. This type of awareness can help both current and potential customers be more satisfied with their purchase decision. It can also give people more confidence in your business, thus inspiring future purchases.
2. Advantage/disadvantage of advertisements
Before going into how to advertise print on demand, let's find out the benefits and drawbacks of advertisements.
2.1 Advantages
In an ideal world, every product would sell itself based on its own merits. In reality, there are a few different advantages to advertising your business and products. First, an ad can reach millions of people in a relatively short period of time. If you have a good offer or a good product, an advertisement will expose it to many customers who might not otherwise hear about it. 
Second, advertising lets your customers know what your company is offering at any given time. It also helps build brand loyalty by getting customers to associate benefits with particular companies over others in that industry.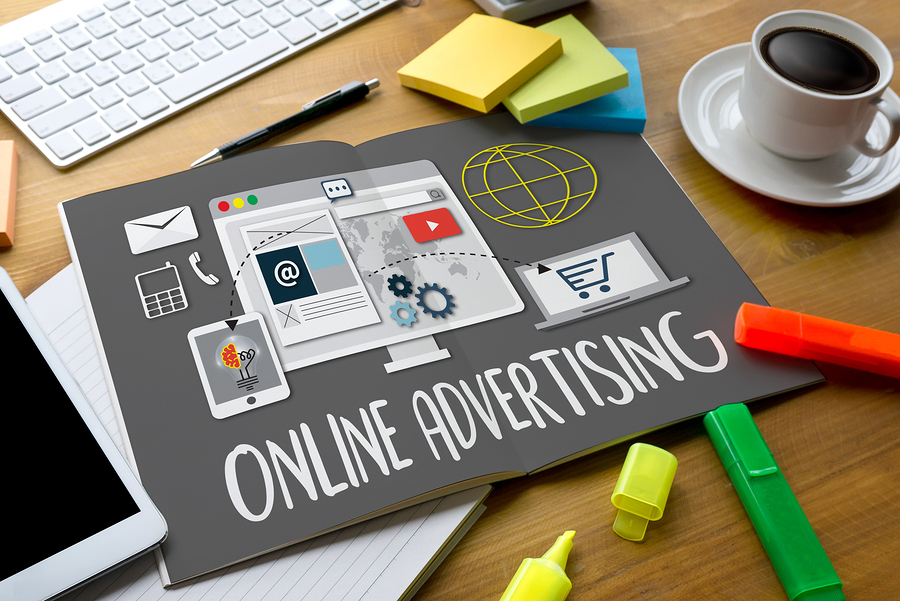 2.2 Disadvantages 
Even though advertisements are a great way to promote your business, they have some disadvantages that you need to be aware of before going ahead with them. 
2.2.1 Time-consuming 
Creating an effective advertisement requires research and effort. You'll need to understand your target audience's demographics before deciding on your message and delivery method.
2.2.2.Costly
The amount you spend on an advertisement is determined by several factors, including its size and placement. Many small business owners don't have a large enough budget to create an effective ad campaign. This can lead to a decrease in sales since customers may feel like they aren't being marketed properly.
2.2.3 Annoying
Some people get annoyed with repeated exposure to ads and will boycott companies that display excessive advertising.
3. How to advertise print on demand: 10 types of Advertisements 
It's time to find out how to advertise print on demand with the following types of advertisements. 
3.1 Free Advertising
3.1.1 SEO Optimization
Search engine optimization (SEO) is a good way to answer how to advertise print on demand business. This type of advertising is ideal for POD companies because it doesn't cost much to get started. Many people search online before they buy, so it's important to be found in organic searches.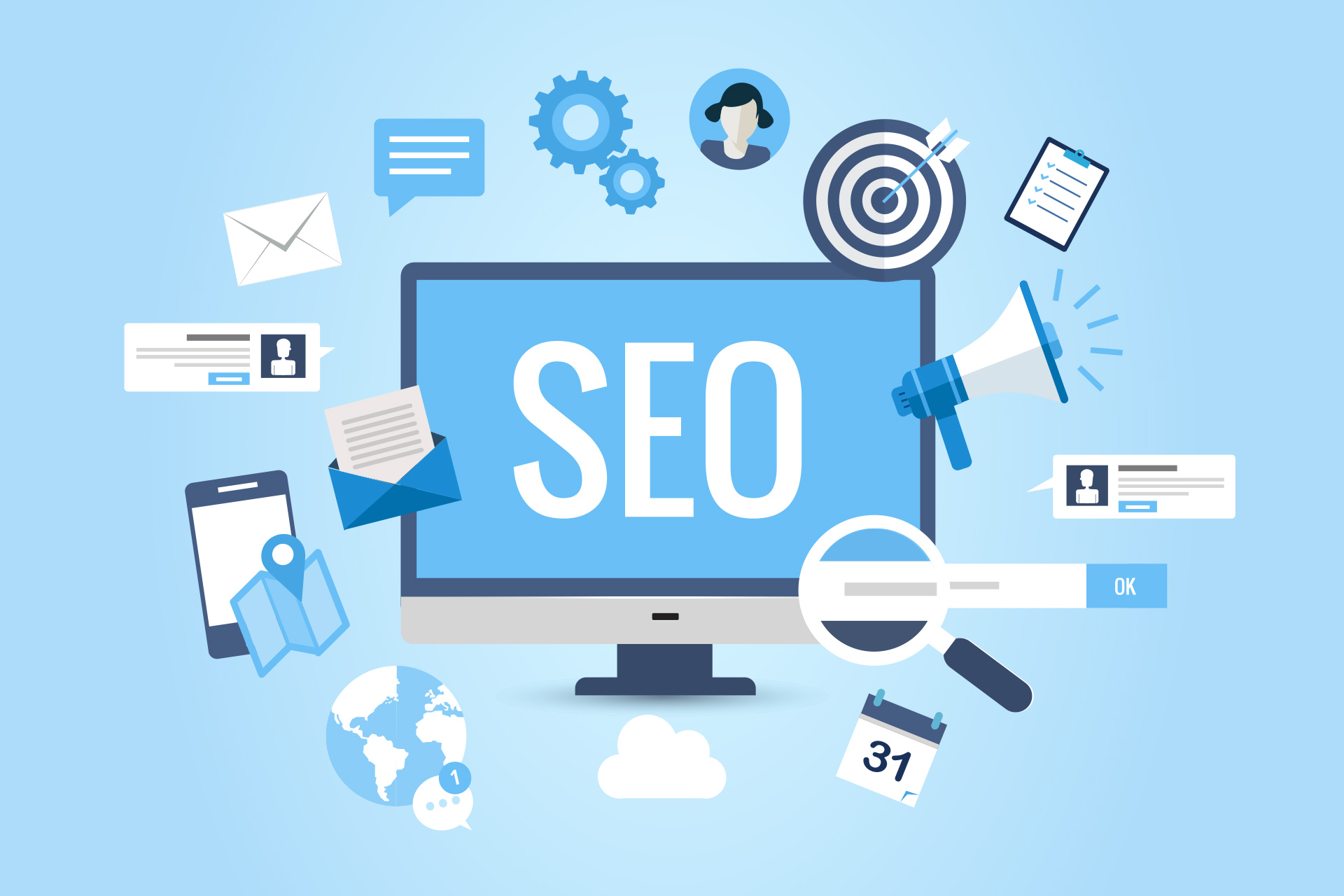 SEO helps your site show up in search results by optimizing keywords and making your site easy for Google bots to crawl. This increases traffic, which in turn increases sales. Keyword research tools are an easy way to start learning about SEO, with the help of Google's Keyword Planner. Even if you hire someone else for SEO services, later on, understanding how it works can help you when managing campaigns.
3.1.2 Share Free on Social Media
Social media is a free advertisement for your product, which can be one of the best ways in terms of how to advertise print on demand. When you share free content on social media channels, you create opportunities for others to discover your brand. When someone reads or hears about your product, you can then introduce yourself as a resource who can help them with their needs.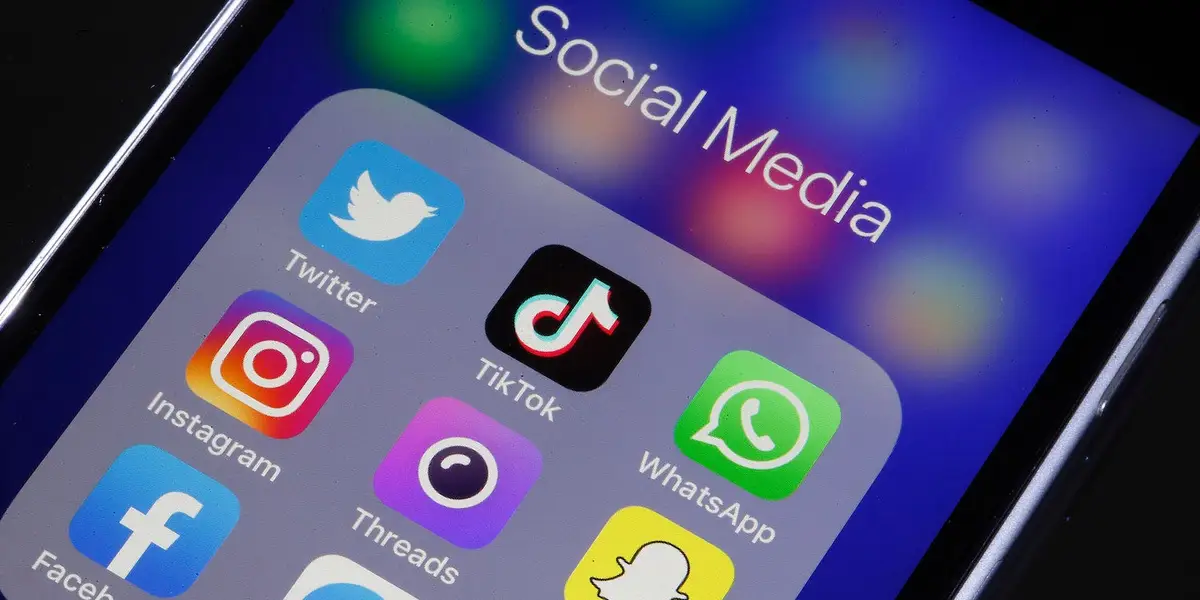 But it's critical that you don't try to make a hard sell right away. You want them to come back again and again, eventually making it clear how they could be helped by working with you. The key is to provide valuable content they'll find interesting every time they visit your site.
3.1.3 Website & Blog 
When starting out in your business, one of your most effective advertising tools is your website. This is because people who visit your site will then read all about you and what you do. The easiest and fastest way to market your brand is to use your own blogs. When creating content, you can interject any of your products into what you write about. What's great about blogging is that you can choose exactly what kind of advertisement it will be, if any at all!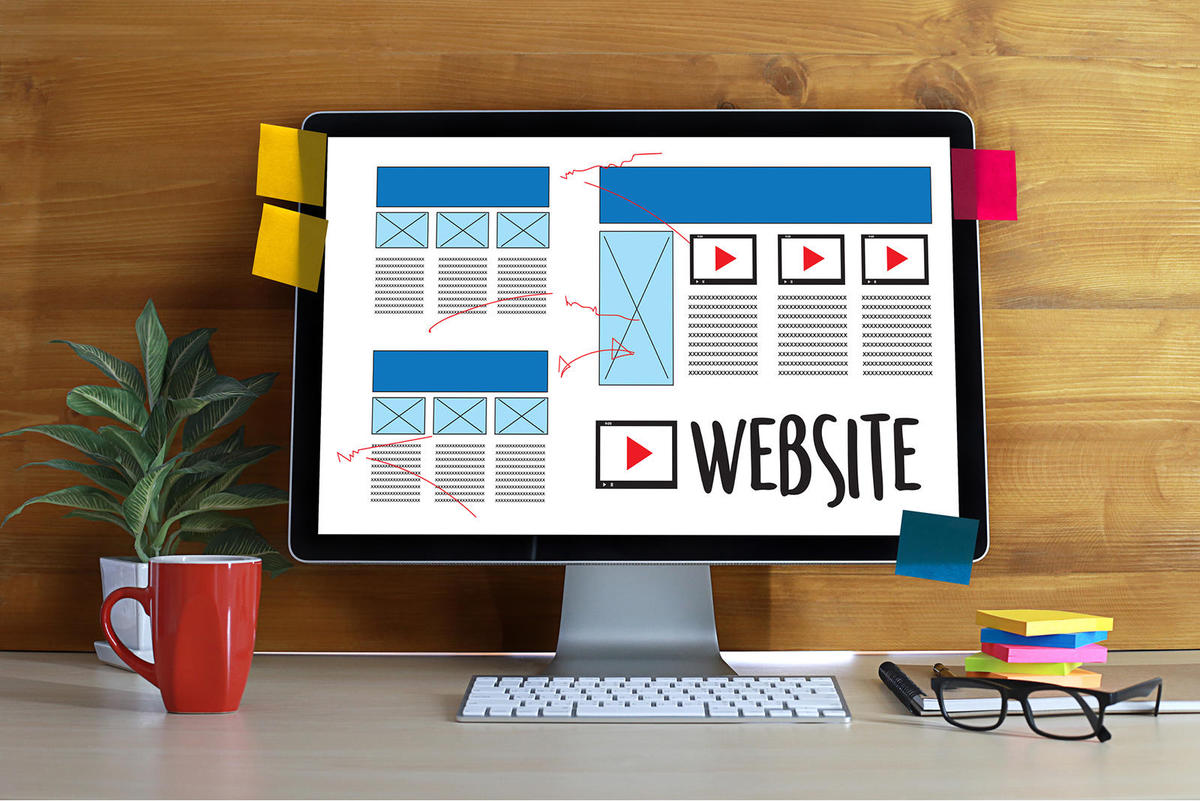 For example, you could include a buy now button on your site so potential customers can click it immediately after learning something they found interesting about. Alternatively, you could put up product-based advertisements for visitors to read more or purchase later.
3.1.4 Youtube
YouTube is a great resource and solution regarding how to advertise print on demand products.  It is a place where potential customers can go and see how great your product is. People love to watch videos, they can be funny, interesting, or even informative and in some cases all three. You should take advantage of Youtube and create a video about your items.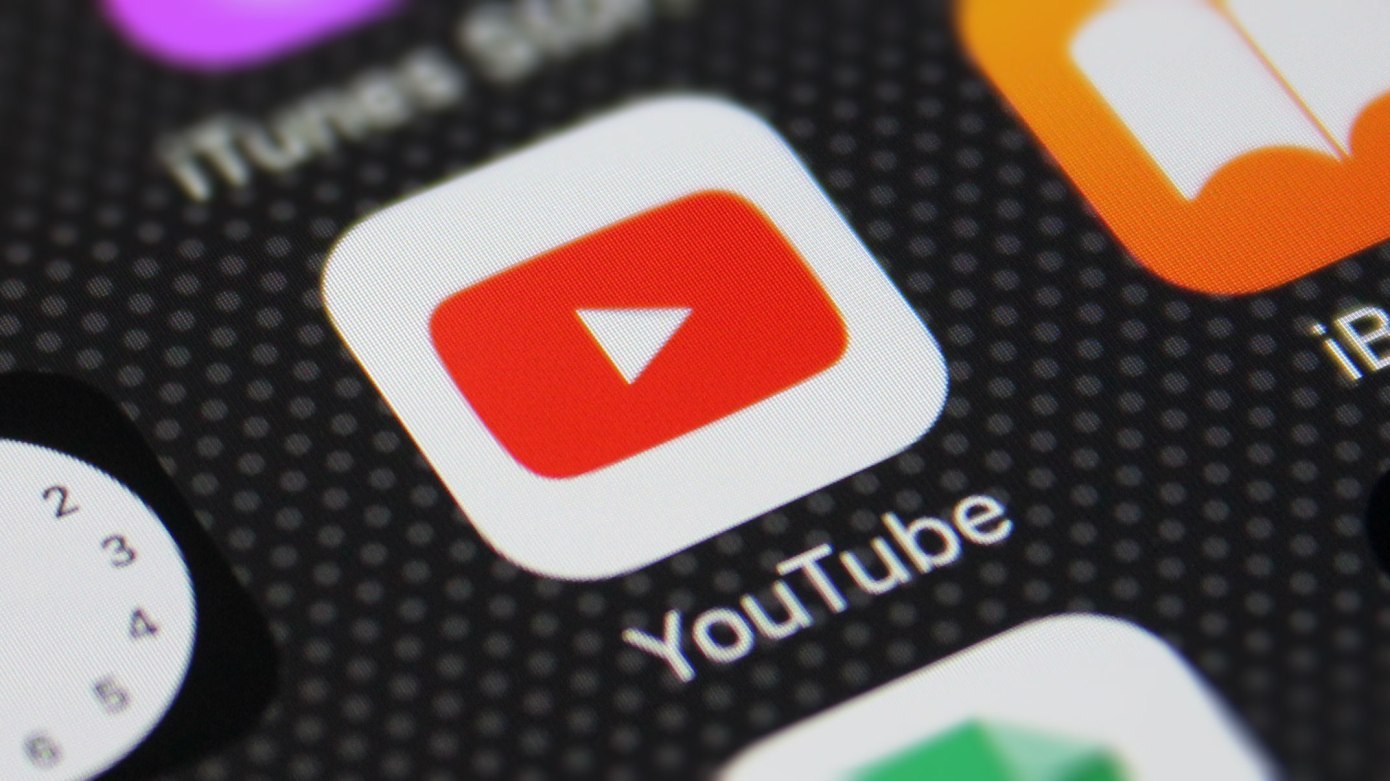 Make sure you explain what it does, how it works, why people would want to buy it etc. At some point you need to explain what makes your product better than anyone else's. If you say it is cheaper then show them why that's true, don't just tell them it is cheap because everyone wants something that's cheap these days!
Other free advertising ideas in respect of how to advertise print on demand can be found here. 
3.2 Paid Advertising
3.2.1 Google Ads PPC
This is paid advertising on Google, where you pay for each click. There are two kinds of PPC ads: text ads and display ads. Text ads appear in searches (or at the top or right side of search results) and look like regular web pages.  This is similar to how people compete for top rankings in search engine results pages (SERPs) via SEO.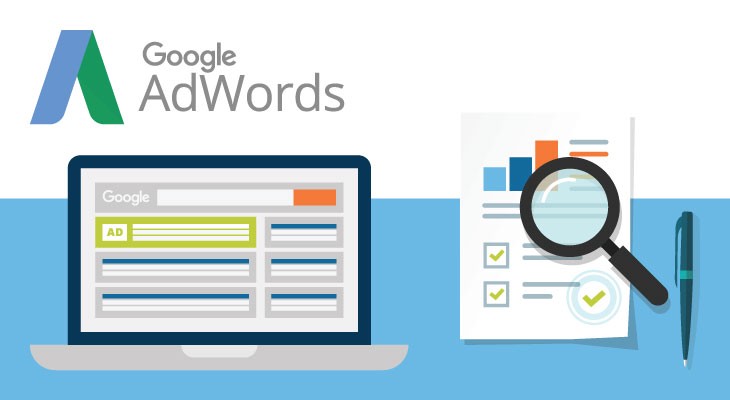 Display ads appear on Google properties like Gmail, YouTube, and Google+ as well as partner sites, with images in combination with headlines and descriptions. The great thing about these types of advertising is that they're pretty inexpensive to run if you're just starting out. However, you don't always have much control over what your ad looks like or where it appears.
3.2.2 Google Shopping
Google Shopping ads, often just called Shopping ads or text ads, are a type of online display advertising that shows your ad on Google search result pages and across its content network. A variety of formats for these text ads is available. You can use one format for your entire ad group or mix and match to show several different kinds of text ads on each page.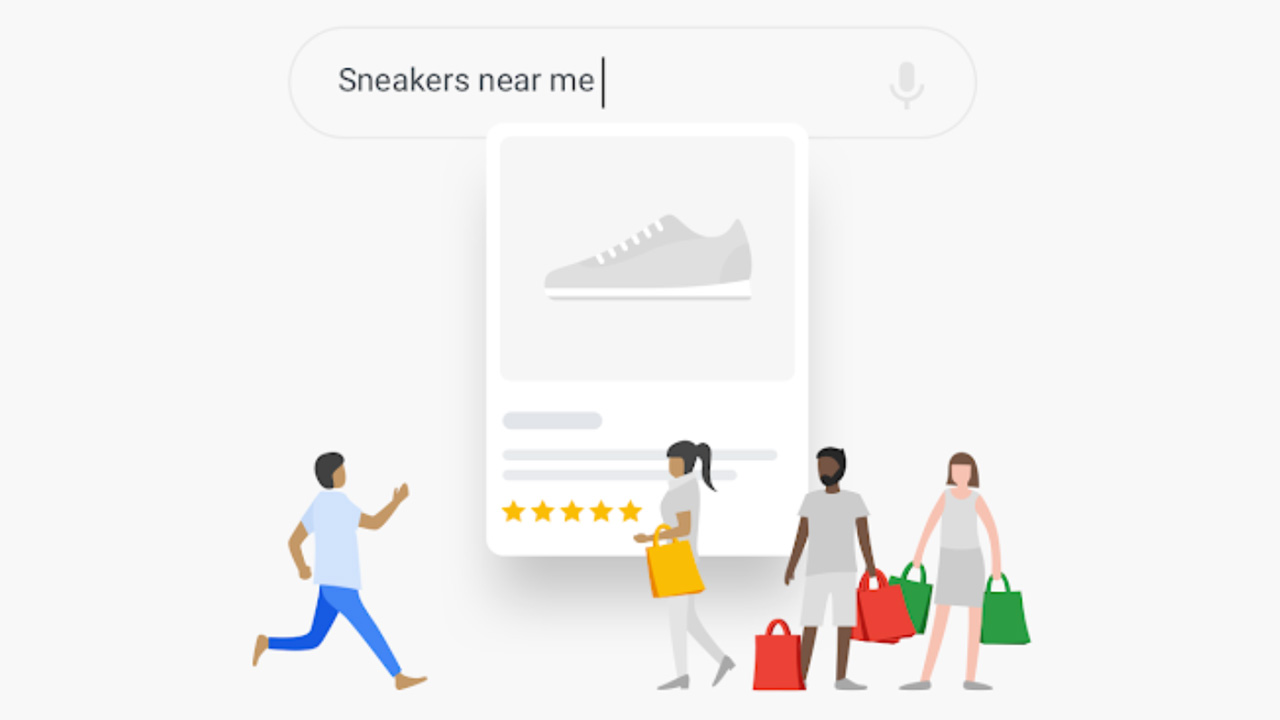 One thing to note is that be wary of using images in Google Shopping campaigns: some advertisers have reported an image-related issue where images were not appearing at all (even though they had been included in their original product feeds), causing them to receive poor performance on their advertisements. 
3.2.3 Facebook Ads
Facebook ads are one of the most popular ad types to solve how to advertise print on demand and for good reason. You can target your ads toward people in a certain demographic, who are interested in specific topics, and even other pages they've liked. With advertising options designed specifically for small businesses, Facebook is an affordable way to build your brand name recognition.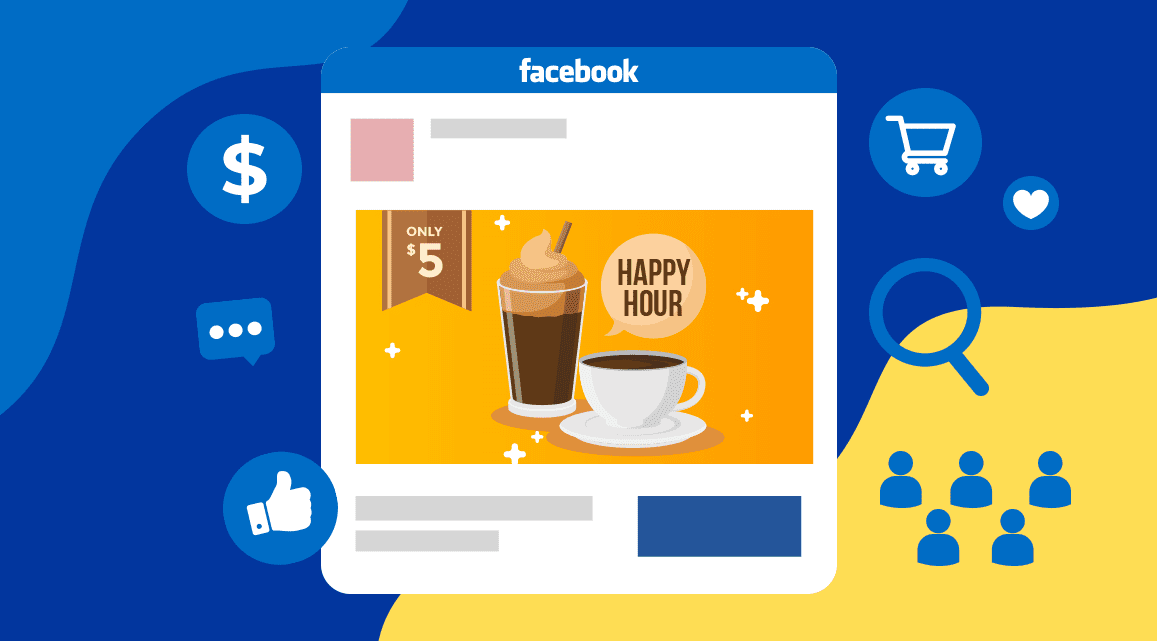 Unlike Google's pay-per-click model where you pay per click on ads served above search results, Facebook advertising uses a much more lucrative cost per impression (CPM) model, you only pay when someone views your ad. This allows you to set a budget at whatever level works best for you while paying only when your ad has been viewed by potential customers.
3.2.4 Pinterest Ads
Promoted Pins are Pinterest's ad product. With Promoted Pins, you can promote your pins to reach a wider audience and drive more traffic to your website. With over 454 million people using Pinterest every month, it's no wonder that marketers have flocked to Promoted Pins since they were first introduced in mid-2013.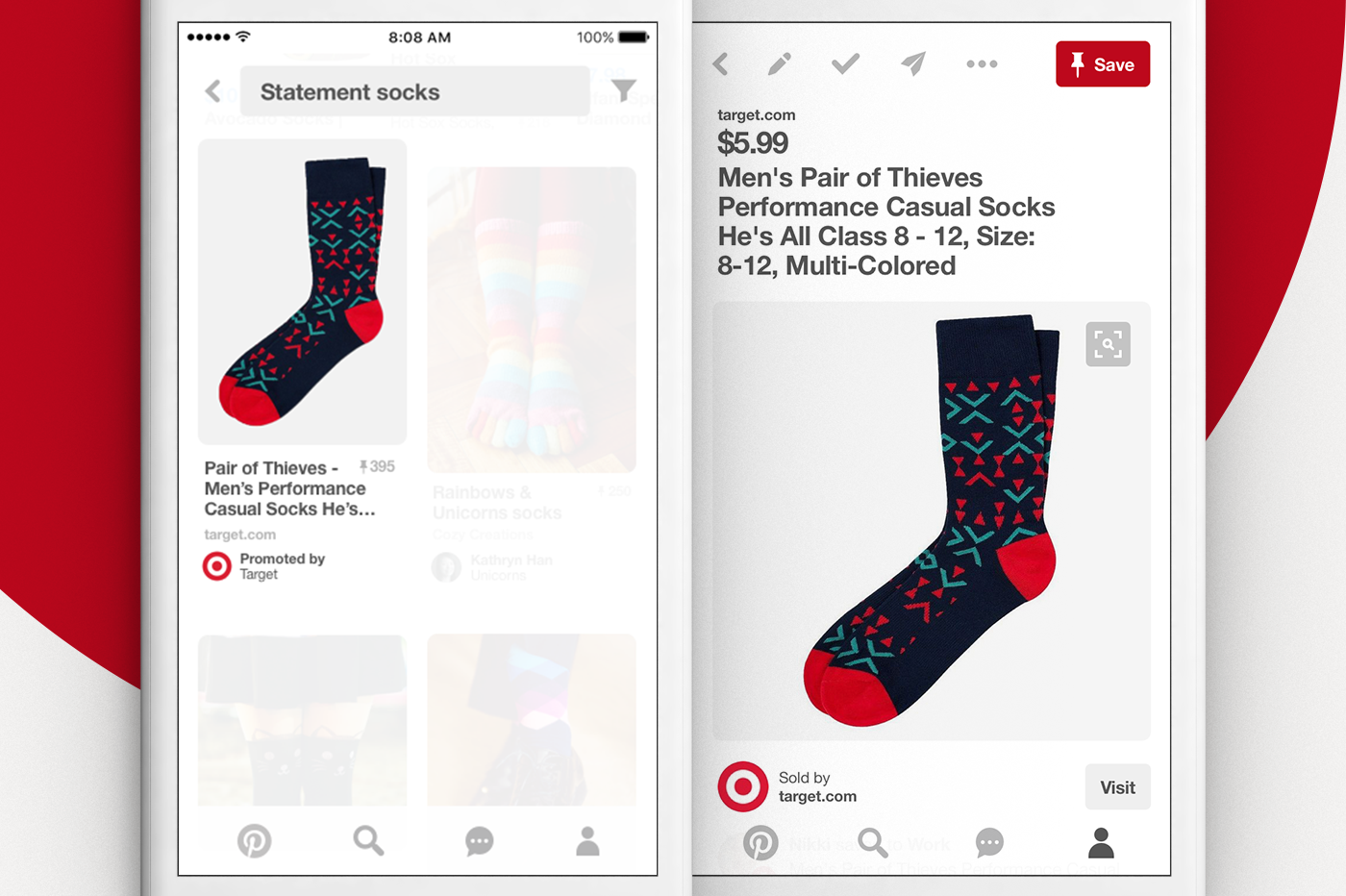 However, advertisers who haven't yet dipped their toes into Promoted Pins should consider that while advertising on Pinterest may be an interesting option, there are some distinct differences between how Pinterest works and how Facebook or Twitter work from an advertising perspective.
3.2.5 Instagram Ads
Another type of advertisement that can apply to how to advertise print on demand is Instagram. Instagram has over 1 billion monthly active users, and every day about 95 million of them visit Instagram to check out their feed, news or stories. That's why Instagram is quickly becoming one of the most popular places for brands to reach their customers, followers, and target audience.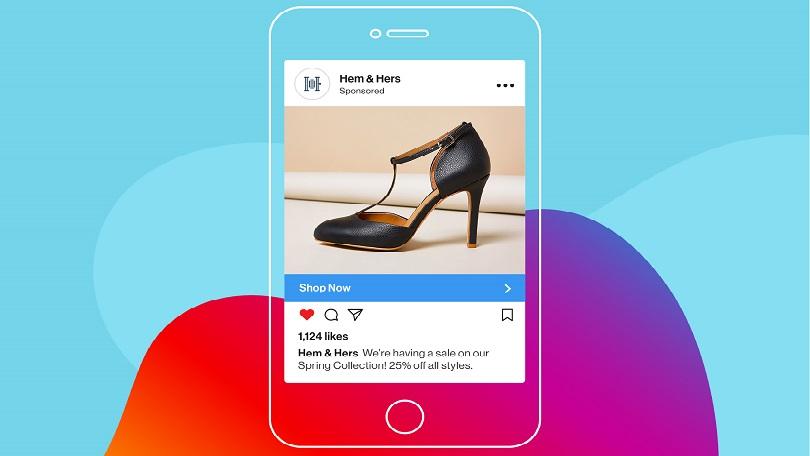 Instagram Ads offer a targeted option for reaching potential customers with ads that appear in their feeds. Advertising on Instagram is available at a CPM (cost per thousand impressions) and they work similarly to Google AdWords. They're based on an auction system and most of them are only viewable in users' feeds. They appear above posts in people's feeds or below posts when people scroll by quickly, most of them auto-play audio (like native videos do). 
3.2.6 Amazon Ads
Amazon has a self-serve advertising platform that makes it easy to get started with. Amazon offers three types of advertisements, including Sponsored Products, Headline Search Ads and Product Display Ads. Amazon's paid search ad options let you target shoppers on Amazon based on keywords they use when searching for products, browsing history or search results pages.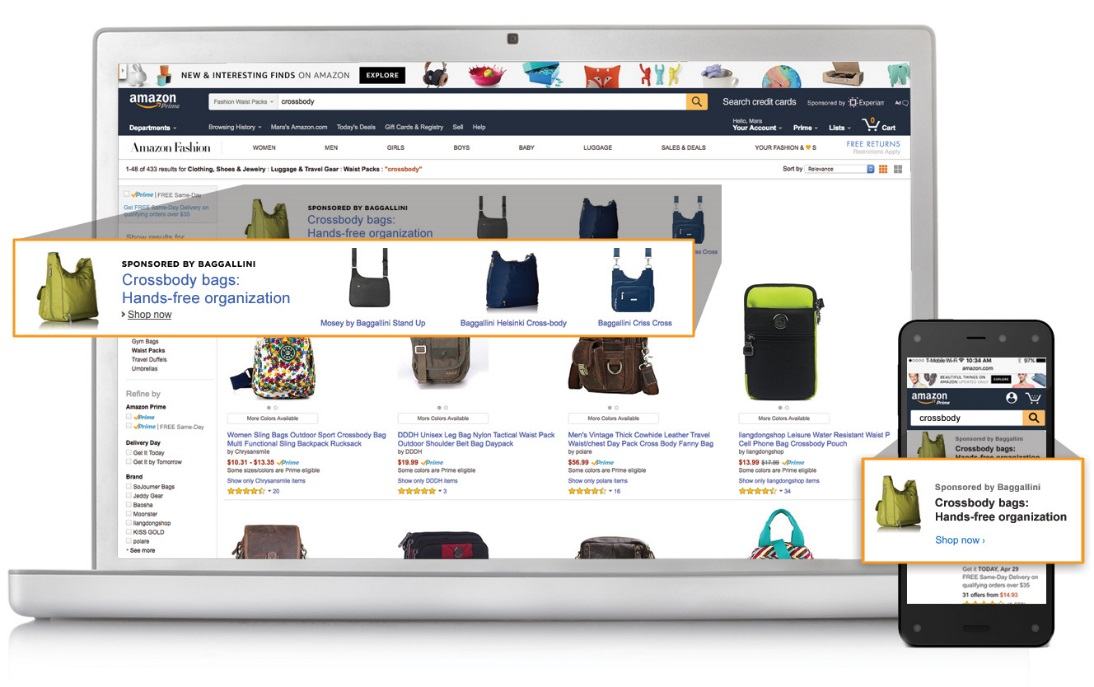 They also allow you to choose from more than 100 different attributes to build your audience segments, including name, location, and past purchases on Amazon. Another great thing about Amazon ads is that they're built into site users already visit frequently, so your ad may get noticed even without you having to pay for clicks. 
3.2.7 Etsy Ads 
Etsy is one of the most popular eCommerce sites in existence. More than 81.9 million people come to Etsy each month, and more than $2 billion in goods were sold on Etsy last year alone. The site can be used to market nearly any type of product or service, making it a valuable platform for online businesses that sell custom products. Etsy ads are Pay Per Click (PPC) ads that appear on Etsy's search and category pages.
There are two ways to advertise with Etsy: basic and premium. Basic ads (priced at $0.20 per click) allow you to include up to four images, while premium ads (priced at $5 per click) include unlimited text, five images per ad, and two ad placements per month.
3.2.8 eBay Ads
This is one of several different types of advertising that eBay offers. While you can run ads on their site, eBay also allows individuals to advertise through them as well. There are two main options for print-on-demand sellers: cost per click and cost per impression. 
Cost per click advertising means that you pay a certain amount each time someone clicks on your ad. Cost per impression means that you pay a certain amount for every 1,000 impressions of your ad, regardless of whether or not anyone clicks it or purchases anything.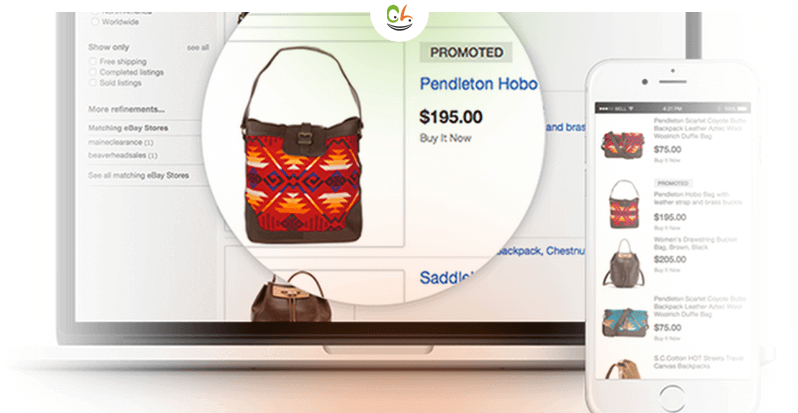 eBay sellers can choose to run text and banner ads on eBay. Banner ads will appear on every page of eBay, whereas text ads will only appear on your listing's page. You can track conversions through Google Analytics, which means you know exactly how many new buyers found your item using a specific ad.
If you want to find out more about paid advertising about how to advertise print on demand, you can click on this link. 
4. Final words 
A well-planned and executed advertisement can be very effective at getting your company the exposure it needs to succeed. It can help you to attract new clients and increase your profit margin. In this blog, we have provided you all information regarding the concern of how to advertise print on demand. Wish your business all the best!