If you're an eCommerce store owner, you probably already know that one of the most difficult tasks you face is setting shipping prices. Shipping costs are one of the biggest factors that influence purchasing decisions. So, how much should you charge customers to ship products? What method of shipping do you need to use? What will change in the next few years and how will it affect your eCommerce business and shipping strategy? 
Luckily, we've done some research on this topic and we can offer some valuable insights into the world of eCommerce shipping pricing. We will discuss plenty of strategies and tips out there that can help you make the best decision possible for your business. 
1. Basic element of eCommerce shipping pricing
First, you need to understand some basic elements of eCommerce shipping pricing, as well as their information. 
1.1 Product size and weight
A popular rule of thumb among online sellers is to multiply your product's dimensions (length × width × height) by a factor of 25. For example, if you have a 10x10x12 inch box, that would mean multiplying those dimensions by 25 to come up with a shipping estimate.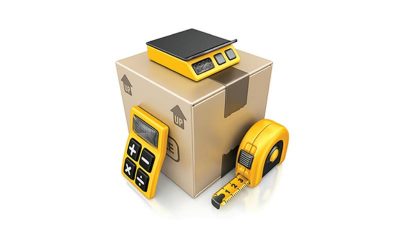 1.2 Shipping destinations
For your shipping rates to be accurate, you'll need to know where you want your packages delivered. You can choose from more than 200 countries and territories. So it's almost certain that at least a few of your customers will live outside of North America. For those with both domestic and international traffic, setting up zones (i.e., different price structures for different regions) is a good way to help manage costs.
1.3 Shipping method
There are two methods of shipping that every eCommerce store needs to know about, including Standard and Express postage. It's better if you can provide both methods so your customers can make decisions.

1.4 Package 
Another element that affects eCommerce shipping pricing is packaging. The bigger the package is, the higher amount of money you need to pay. You also need to consider how you will pack different products before arriving at a final decision about eCommerce shipping pricing.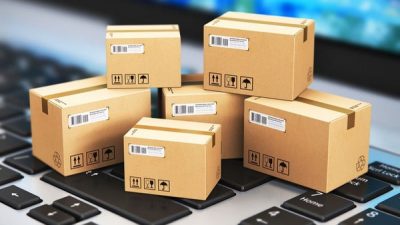 2. Top eCommerce shipping pricing strategies 
There are several eCommerce shipping pricing strategies, so we've compiled the best ones for your reference. When deciding on your shipping rates, keep in mind that different pricing strategies work for different business types.
2.1 Let customers pay the full shipping price
This is a rather uncommon practice and often not recommended. Customers dislike paying to ship and if your product is too expensive, you will lose sales to other retailers. However, if your product is cheap enough (and customers like you enough), they may be willing to pay full price for shipping. If that's you, then that may work out well for you. Otherwise, steer clear of charging customers full price for shipping.
2.2 Increase prices of products to cover part of the shipping cost
Here's a quick and dirty strategy that allows you to set shipping prices that work for you. Simply add 15% or 20% (whatever number makes sense for your business) to your product costs when determining what you're going to charge customers. This way, shipping will cover a small portion of your shipping costs and can help increase profit margins on certain products.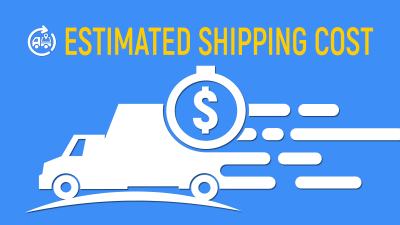 For instance, if you have an item that sells at $50 but costs $10 to ship, charge a flat rate of $55 so shipping covers at least part of your cost.
2.3 Incorporate the shipping price in the product price and offer free shipping
In this case, you will incorporate the shipping price in the product price and offer free shipping to your customers. But with some terms and conditions as below: 
Free shipping on all orders
As a seller, offering free shipping on all orders will give you a leg up on your competition and is a smart move to make if you have enough product offerings or traffic. As long as your company can afford it by incorporating into product price, offering free shipping on all orders will encourage more shoppers to buy from you and keep them coming back. 
It's also been proven that e-commerce companies that offer free shipping typically enjoy 2x or even 3x higher conversion rates than those that don't.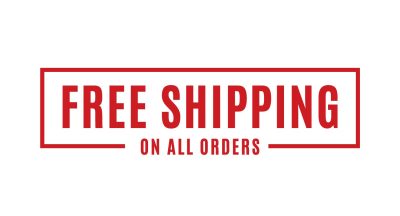 Free shipping with an order minimum
While many online shoppers will find free shipping attractive, it also increases order minimums and restricts your audience. One way around these issues is to offer free shipping with an order minimum – that way you don't lose potential customers who aren't prepared to spend a certain amount, but you still encourage them to purchase more than they otherwise would.
Free shipping for specific products only
It may be tempting to offer free shipping across your entire catalog, but while you might attract a few more customers, you could alienate many of your existing ones. It is all about offering free shipping only on specific products that customers will be more likely to purchase. If customers want these items, they know they need to act fast before their purchases are shipped with added costs.
Free shipping to certain locations
There are certain places that shoppers will expect to get free shipping on every order. This is not only beneficial for your bottom line, but also helps you boost conversion rates. So if you live near an area like New York City or San Francisco, you might want to start offering free shipping on orders above a certain threshold (we recommend $75). 
This way, you save money and make customers happy by lowering your prices without hurting your margins.

Free shipping to loyal customers
Customers who return regularly and bring in a big order once or twice a year tend to be happy when they find out their online retailer is offering free shipping for their loyalty. This is an effective way to reward those who spend most of their money with you, as well as those who buy all of their products from your company. 
When shopping online, free shipping can help to seal that all-important deal and encourage repeat customers.
2.4 Combine different shipping pricing strategies
Not all eCommerce shipping pricing strategies are created equal, and there is no single correct strategy for your business. Depending on what you sell, your target market, your overall shipping costs, and other factors, it can make sense to combine multiple strategies. 
Simply speaking, it might be beneficial to offer free or discounted shipping to your customers while also encouraging them to use faster delivery methods by charging more for slower options. With so many different elements at play, it may take some time to figure out which combination works best for you. 

For example, you might have a small/medium/large box option or maybe you offer free 2-day shipping if a buyer spends over $100 or gives a certain discount if they ship internationally. You can even try bundling services together to give people discounts when buying from you.
3. Tips to reduce eCommerce shipping pricing 
Below are some tips and tricks that can help you to reduce eCommerce shipping pricing for your business. 
3.1 Get discounted shipping rates
Depending on your business model, you might be able to negotiate cheaper shipping prices with some carriers. While these rates are often available for large companies that ship frequently, they might also be available to small businesses through pre-negotiated contracts with shippers. And even if you don't qualify for discounted rates right now, it never hurts to ask. 
Most shippers would rather make a little less money by offering a discount than lose an entire customer by charging full price. If they say no, consider switching to another carrier. There are plenty of options out there and one will surely accept your offer.
3.2 Insure with third parties
If you want to ship something large or particularly valuable, insuring your packages with third parties is an excellent way to reduce eCommerce shipping pricing. But, how? Insurers typically use their large market share to negotiate bulk rates with USPS, UPS, or FedEx. It guarantees that your customers are covered for loss or damage up to a certain amount. It also can potentially save your business thousands if something goes wrong.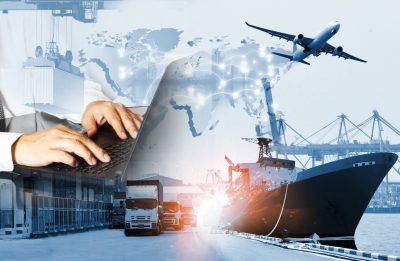 One thing to note is that before purchasing extra insurance through a retailer, look into what your carrier offers. Many carriers automatically include basic insurance as part of their service. If that's not available, consider using an insurance calculator to estimate whether insurance through a third party is worth it.
Here are some top-rated insurance companies you can check out.
3.3 Go prepaid
Since a lot of delivery companies have a monopoly over certain areas, they tend to charge a lot for shipping. By going prepaid postages, you'll be able to save yourself from being ripped off by your local delivery services. It's also cheaper because you pay upfront rather than after each package is shipped out.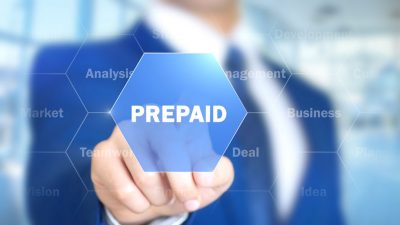 In addition, you could potentially receive discounts from companies offering prepaid postage if you can purchase a large amount of it at once. If one item is damaged or lost during transit, then only that one item will be replaced without paying additional money. In short, you don't have to worry about staying within budget for packaging and postage because it's been prepaid. 
3.4 Look into hybrid services
Another great strategy for reducing eCommerce shipping pricing is looking for a service that offers a hybrid shipping option. It essentially combines two or more of your standard shipping choices into one lower-cost option. For example, USPS and FedEx can offer packages that are hand-delivered by USPS Priority Mail carriers, which reduces costs and times to their final destinations.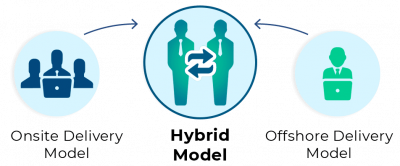 In addition, these types of partnerships help ease congestion during peak seasons and can save retailers money on distribution infrastructure, staffing, and even marketing efforts.
3.5 Choose the right-sized packaging
In eCommerce, you don't want to add additional shipping weight to your packages. Shipping costs will quickly add up for your customers. It may seem like these tips are too simple to really matter, but they're all easy ways to reduce costs that anyone can adopt to make their next shipment cheaper!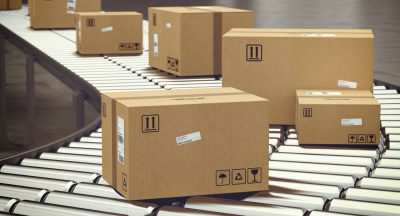 Pick a package that is not oversized for your product 

Make sure you have enough cushioning to ensure your items arrive safely

Use a vacuum sealer, your packaging will take up less space and be lighter weight

Print shipping labels directly onto your packages (instead of using bulky boxes)

Shrink Wrapping pallets of products is a more cost-effective way to ship a large number of smaller boxes. 
3.6 Use flat-rate shipping when possible
It can be tempting to price shipping for each order based on weight, but that strategy tends to encourage consumers to purchase fewer items. Rather than charging per item or by weight, many sellers are shifting their approach toward flat-rate shipping. No matter how many items a customer buys from you, they'll pay one standard shipping fee.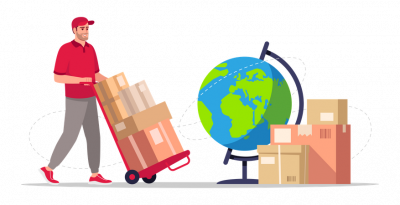 This can really save on shipping costs for customers who buy multiple products from your online store. Plus, it's good for business since more people will be likely to purchase more items if their shipping cost is lower no matter what they order. In fact, reducing that uncertainty may even increase the average order value. 
3.7 Consolidators 
A less expensive option to reduce eCommerce shipping pricing is by using consolidators. Consolidators often collect packages from nearby locations and send them together on a single truck, which reduces shipping costs for all of their customers.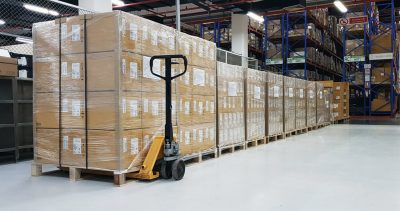 In addition, some consolidators offer greater savings when you ship larger quantities. Something that could be a great deal for large eCommerce businesses with many products and warehouses around the country. Be aware, however, that consolidators can be hit or miss in terms of pricing and service. It's important to ensure you find a good match for your business before choosing one.
3.8 Offer local delivery or pickup
This option allows you to offer your customers two choices for deliveries. They can pay for shipping and get their item delivered to them or they can drive to your store, pick up their item, and not have to pay any shipping charges. This is a good way to reduce eCommerce shipping pricing because your customer will often be willing to travel further just to avoid paying extra for delivery.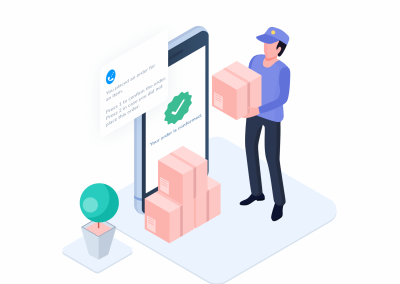 Your customers will appreciate having more options rather than being forced into choosing expedited shipping with its higher prices. They'll also be happy that their purchases don't sit in storage for days before being delivered and increasing packaging waste. 
3.9 Use packaging provided by your carrier
With most eCommerce shipping services, you have to use your own packaging. They recommend using boxes of varying sizes depending on how much space your product takes up. Using their packaging saves you time and energy while ensuring it arrives safely. It can even reduce your overall shipping costs! 
This is because your carrier will charge less for its packaging than you would have paid for boxes yourself. Furthermore, many carriers are optimized to ship items in their specific packaging, meaning that they can pack things more efficiently.
3.10 Know when rates change
You can sign up for delivery service updates. Some shipping carriers will send you an email or text message when rates change, so you know if it's time to re-evaluate your rates. They'll also let you know when new services become available.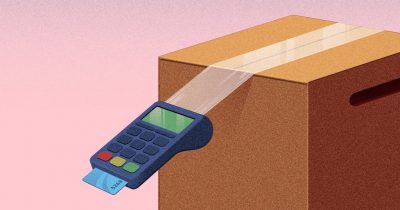 If you're not already signed up, now is a good time to start! You'll need to be on top of shipping prices as competition heats up and customers shop around for rates. A little effort now could save a lot later. 
4. Wrapping Up
With online shopping at an all-time high, eCommerce retailers are working to make the process of buying from them more convenient and cost-effective. One of the most important factors in determining cost-effectiveness is shipping pricing, especially in a world where consumers have become incredibly savvy about saving money on purchases, online or otherwise. Hopefully, after knowing some eCommerce shipping pricing strategies and tips, you can apply them to your business successfully. And, happy selling!