One of the biggest obstacles that eCommerce merchants face today is keeping track of all the data that their business generates. When you're juggling marketing, finance, operations, and a variety of other departments within your organization, it can be difficult to keep track of everything going on with your online store. 
Luckily, there are plenty of eCommerce analytics tools available today to help you manage your data and make better business decisions as a result. In this guide, we'll show you the top 15 eCommerce analytics tools out there and how they can benefit your business!
1. What are eCommerce analytics tools and their benefits ?
At its core, an eCommerce analytics tool is a software application designed to provide valuable insight into your store's performance and conversion rate. The best eCommerce analytics tools provide merchants with data they can use to make more informed business decisions. 
These tools provide a glimpse into customer behavior and purchasing trends, allowing online retailers to identify opportunities for optimization, personalization, and automation. The power of eCommerce analytics tools is that they present data and information in a way that's clear, concise, and easy to understand.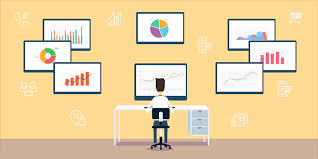 Armed with intelligence like customer purchase history and sales trends, you can streamline operations and expand your company's overall success. No matter what business you operate online – whether it's an e-tailer or auction site – an analytics tool can help you maximize conversions by tailoring promotions based on what customers want.
Understanding which products and customer segments are driving sales and profits, and where you need to invest more time and effort, will help online retailers better understand their businesses and become smarter about building them in future. Your customer is always changing. It's up to you to stay ahead of them. And we firmly believe that no matter how small your business is right now, all online merchants should be using analytics tools like these.
2. Top actionable eCommerce key metrics
Before diving into the list of eCommerce analytics tools, let's find out some eCommerce key metrics. 
2.1 Conversion rate 
When it comes to analytics, nothing is more important than your conversion rate. The conversion rate describes how many of your website's visitors become paying customers. You can calculate your overall eCommerce conversion rate by taking your average order value (AOV) and dividing it by average order quantity (AOQ).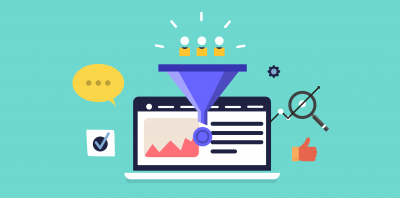 2.2 Customer acquisition cost 
This is an ecommerce metric that measures how much you're spending to acquire each new customer. If you're just starting out, your customer acquisition cost will be very high. As you grow and develop more channels for acquiring customers (such as SEO), your CAC should decrease over time. 

2.3 Visits and bounce percentage 
These two metrics alone can tell you a lot about how customers are using your eCommerce site. In fact, both of these metrics are KPIs that merchants must watch. You'll want to know if visitors are having trouble finding what they need on your site. And you'll also want to be able to predict whether a visitor will convert before he or she actually makes a purchase. 
Bounce percentage is a good indicator of where there might be problems with your site design or navigation. Because it measures how many people leave your site without viewing any other pages after arriving. If that number is high, there's a good chance people aren't finding what they're looking for.
2.4 Average order value 
This metric describes how much customers are spending when they buy from you. You can calculate it by dividing your overall revenue or by adding up your order values. In addition to understanding how average order value impacts profit, e-tailers can also use it to identify products that tend to have a high profit margin, and thus should be featured in marketing campaigns.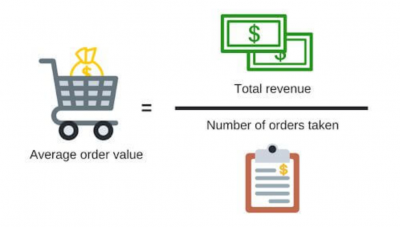 2.5 Cart abandonment rate 
A cart abandonment rate is a key metric used to measure how many shoppers actually complete a purchase, rather than abandoning their order. A higher cart abandonment rate means that more potential sales are being lost. If your own online store has a high cart abandonment rate, you may want to analyze what steps can be taken to help those abandoned carts convert into actual purchases.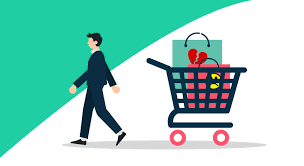 You may also want to consider lowering your prices so that more items will qualify for free shipping and therefore increase your order value, as free shipping is one of those few highly motivating factors for online shoppers.
3. Top 12 eCommerce analytics tools
Here is the list of best eCommerce analytics tools that you can make use of 
3.1 Google analytics
Google analytics is perhaps one of the most well-known, widely used eCommerce analytics tools on today's market. It is a set of web-based analytics applications that you can use to access important information about your website's traffic, popularity, usage patterns and many other aspects as well.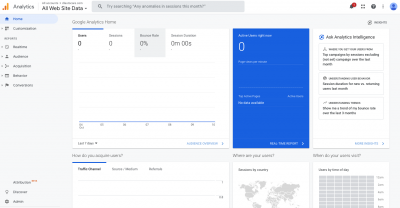 By using Google analytics, you can get data on how users got to your site (i.e., from a search engine, direct link or referral), what they do once they arrive (go through specific pages on your site) and even where they go when they leave. All these metrics help you figure out which links are most effective at generating revenue for your business. 
3.2 Google search console
Google search console is a great place to start your eCommerce analytics journey. It allows you to see exactly how many times your site has been crawled, which keywords are driving traffic, and what's working in your marketing efforts. 

From an SEO perspective, it's important to understand what keywords are driving traffic to your site because you can make sure you're optimizing for those terms across multiple pages. Google search console also makes it easy to view site speed scores and crawl errors, both of which are useful metrics if you want customers staying on your site longer – or if you want them to convert right away.
3.3 Google trends
Google trends is an effective and free tool that uses Google's search volume index to help you gauge demand for keywords. Keyword research is one of the most time-consuming and costly aspects of creating SEO content. This tool not only allows you to find out which keywords are most in demand but can also help you determine how difficult they will be to rank for.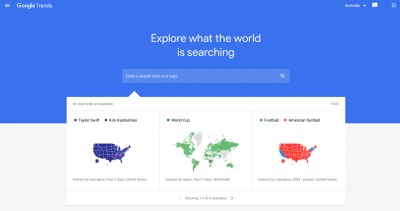 You can check how many results each keyword shows up on in Google, Yahoo, Bing, YouTube and more than 100 other search engines. The more competitive a keyword appears, the harder it will be to rank well.
3.4 Optimizely
Optimizely is an easy-to-use A/B testing tool for online businesses that want to improve user experience through customized content. The software provides users with both basic and advanced features, making it a great option for companies of all sizes. Optimizely has different plans based on goals and ranges from $29/month to $249/month depending on your needs.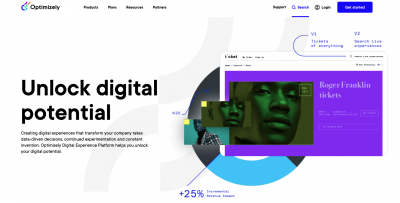 The platform can be used in web browsers or through mobile apps, which helps eliminate any discrepancies between versions when testing new versions of your site. This allows you to focus on building better eCommerce experiences instead of worrying about other things that are outside of your control.
3.5 Crazy Egg
This user-friendly web analytics tool allows you to see how users are interacting with your site by tracking their mouse movements, clicks, and scrolling patterns. What makes Crazy Egg unique is that it will show you what percentage of users are clicking on different elements on your website.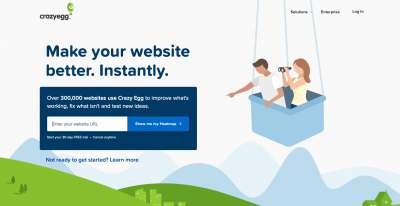 That way, you can figure out where to place more important features for customers' convenience. A great tool if you're just starting out with your eCommerce business.
3.6 Supermetrics
Supermetrics is one of our favorite eCommerce analytics tools. It offers an alternative to Google Analytics by connecting to Shopify via API and sharing actionable insights you can use to optimize your campaigns. What's unique about Supermetrics is its ability to automate daily tasks and calculations (like search volume and returns rate), helping online retailers track their performance more efficiently.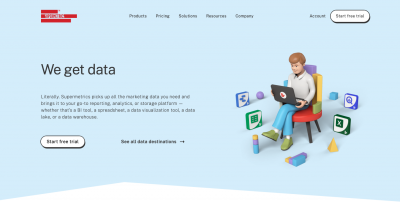 More features: The Nitty Gritty: Shipping data, accounting, importing products from Shopify, automatic reports and graphs. Price: $20/month ($240/year) for one store; $50/month ($600/year) for up to three stores.
3.7 Woopra
Woopra gives you an overview of your customers' behaviors and purchase habits. This analytics tool will help you track your most loyal customers and it provides information like where they came from, which pages they visited, what they bought and how much time they spent on your website.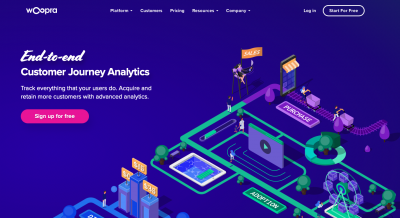 It even helps you identify people who aren't interested in what you're selling and might be good candidates for remarketing campaigns. The system is flexible enough to accommodate various online business types: retail, services or products sold directly through an e-store and anyone that's already using Shopify, BigCommerce or Magento for their e-store.
3.8 Matomo
Matomo is more of a dedicated eCommerce analytics platform than it is an eCommerce analytics tool per se. It's designed to make performance data collection, processing, reporting and analysis easy. This is great for busy eCommerce merchants with limited IT resources. Matomo can help you make sense of your data in no time at all.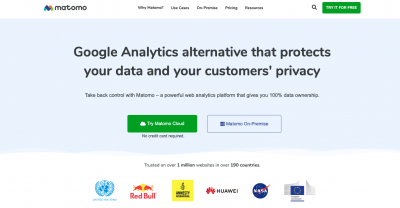 Some key benefits of using Matomo include: real-time data processing; customizable dashboards; event tracking; geo-tracking; page monitoring; multichannel integrations (e.g., Facebook); segmentation tools; A/B testing capabilities, customer survey capabilities and much more. One caveat about Matomo: it's not cheap.
3.9 Klaviyo
In the list of eCommerce analytics tools, it's worth mentioning Klaviyo. Klaviyo helps you create actionable reports so you can effectively measure everything: From where your traffic is coming from to how many people are unsubscribing. And as if those stats weren't enough, Klaviyo also analyzes your website's performance so you can understand what pages people visit and what they look at before they leave your site. 
The service also provides email automation tools that allow online stores to segment their customers and set up drip campaigns that help create more personalized customer experiences. 
3.10 Piwik
Most eCommerce sites use Piwik as their analytics platform. It's a strong all-around player with a great feature set and an active community. In addition to tracking engagement and traffic, it also allows you to do conversion rate analysis, A/B testing, visitor segmentation, multivariate testing and more. 
The biggest advantage of using Piwik is that there are thousands of plugins that extend its capabilities. And they all work together to seamlessly give you analytics on an enormous number of variables (mobile vs desktop users; by country; new vs returning visitors). For eCommerce sites looking for complex analytical insights, Piwik might be your best bet.
3.11 Kissmetrics 
Kissmetrics is a web analytics and marketing platform that allows eCommerce merchants to increase revenue through more informed decisions. With Kissmetrics, you can optimize your site's performance across devices, apply visitor segmentation to create personal customer experiences and set up automated lifecycle campaigns that help reduce shopping cart abandonment.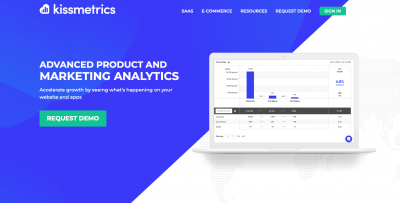 Kissmetrics features both free and paid versions that are priced based on user volume. The free version allows up to 500 visitors per month, while paid plans start at $199 per month for 1,000 visitors per month.
3.12 Mixpanel
Mixpanel is one of the best eCommerce analytics tools. It helps entrepreneurs who are looking to get an idea of what their customers are doing or where they're coming from. Mixpanel features include cohort analysis, lifetime value estimation and funnel analysis, all of which are incredibly valuable when it comes to improving your eCommerce store's conversion rate.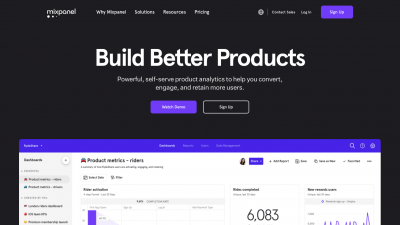 With built-in tagging tools that help you analyze customer information on a micro level, you can be sure that Mixpanel will give you some actionable insights into just about everything happening on your website. Some high-profile clients include Apple Music and MailChimp. 
4. Wrapping Up
Online merchants need to be able to track their business at all times. Which means having the best eCommerce analytics tools in place so you can see numbers, track your conversions, and ultimately grow your business is necessary. But with so many eCommerce analytics tools out there, it can be hard to find the ones that fit your needs. Hopefully, with our list, you can choose the best one for your business!