WooCommerce is the backbone of over three million eCommerce sites globally. This open-source, free WordPress plugin offers a set of basic capabilities for creating an online storefront on any self-hosted WordPress website. Despite the fact that WooCommerce includes all of the eCommerce fundamentals, you can choose from a variety of free and premium Woocommerce marketing plugins to construct a unique, personalized e-store in almost any specialty.
How WooCommerce Works with WordPress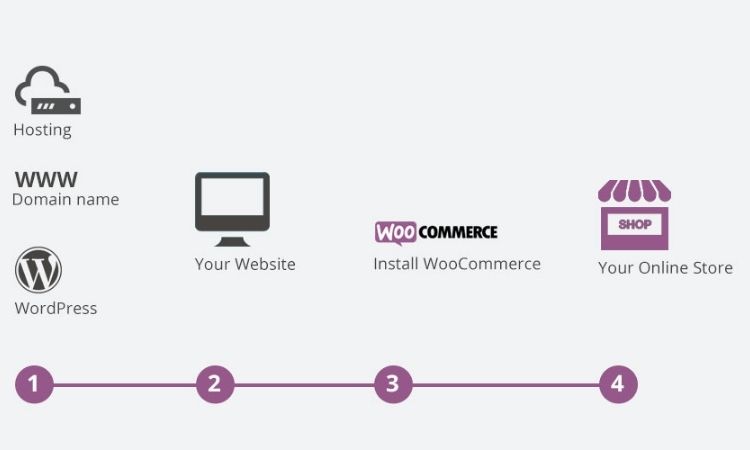 New entrepreneurs looking to start an online business can select from a number of eCommerce hosts that offer storefront space as well as a variety of tools and templates for creating and running an eCommerce store. These fully hosted platforms handle the majority of the technological heavy work for clients, however growing your shop overtime is frequently limited. If the eCommerce website breaks or closes, your store will be affected.
WordPress is a free site builder that is hosted on your own domain and hosting account — a "self-hosted" alternative to hosted markets that provides complete ownership of the site as well as the freedom to relocate it to any hosting environment you choose. The WordPress source code contains all of the parts required to build a generic website that you can edit in a variety of ways, from working with its core code to installing a combination of Woocommerce marketing plugins to build the site you desire.
WooCommerce is one of many WordPress plugins created to add specific functions and features to a WordPress site. Plugins are small pieces of code that can be installed through the WordPress Plugin Directory, which can be found in the admin panel of your site, or from a huge and increasing list of third-party developers worldwide. Plugins, once installed and active, combine with your eCommerce website's existing features to add new functions or extend the reach of existing ones.
WooCommerce is a powerful plugin that includes a variety of pre-built functionality that work with your theme, such as product pages and galleries, shopping cart choices, and payment methods. These features work in tandem with your existing theme to create a unified shopping experience that emphasizes your brand and the items and services you provide.
Even though WooCommerce comes with the basic features for creating an online storefront, it may lack the specific functions you require; however, you can easily add those functions yourself using one or more of the many plugins designed to work with WooCommerce and WooCommerce-based WordPress themes. Plugins can add features such as specific shopping cart capabilities, payment gateways, statistics, and foreign language support to your site, and you can mix and match them as needed as long as they are compatible with your WordPress theme and other plugins that are operating on your site.
Top Best WooCommerce Plugins for Your Site
On your WordPress site, you can install hundreds of free and premium Woocommerce marketing plugins or extensions. The finest plugins should connect effortlessly with your version of WordPress and WooCommerce, as well as function in tandem with any plugins you may be using.
Premium WordPress plugins often include support, upgrades, and a number of additional features for your e-commerce store. The MailChimp extension for Woocommerce marketing plugins, for example, contains tools for collecting and storing emails, as well as creating forms for a variety of uses. Other useful WordPress plugins, like the premium FedEx API, serve only one function – yet it may be critical to the seamless operation of your store.
MailChimp for WooCommerce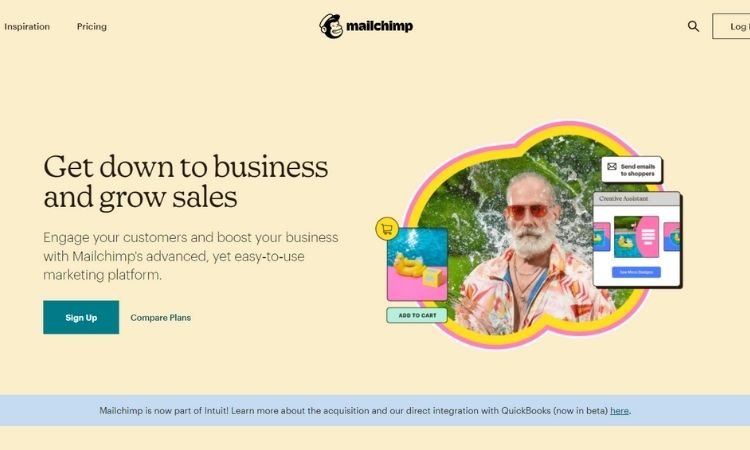 Personalized email marketing is essential for increasing conversions. You can take advantage of services such as MailChimp. You can retain consumers by creating customer-specific email templates. This includes easy email methods such as using the customer's name, offering him a referral/discount, and so on.
There are numerous email marketing plugins available to assist you in obtaining analytics for your campaign and generating more conversions. Main features:
Tracking customer behavior

In your email, highlight product recommendations.
Newsletter Subscription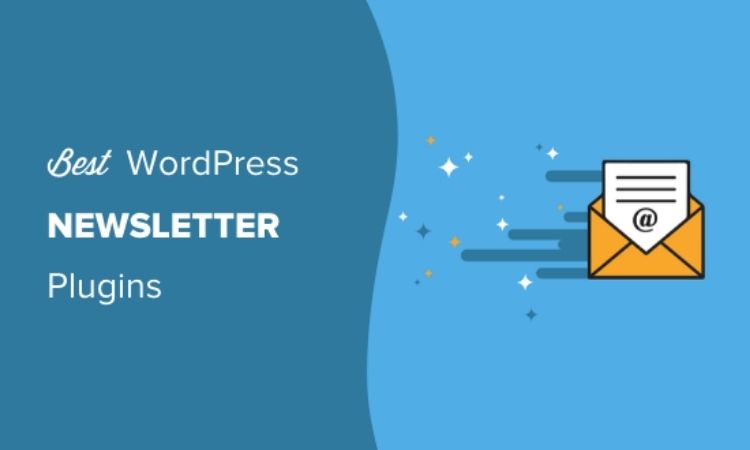 Newsletter Subscription connects your store to your preferred newsletter provider, allowing customers to subscribe to a newsletter after checkout, in the registration form, or anywhere on your site via a subscription widget.
It also features a dashboard widget that displays current subscriber behavior without requiring you to leave your store.
Gather your next recurring customers into a single mailing list that you can target with promotions and other sales-boosting tactics.

It integrates seamlessly into your checkout process.

In no time, you may establish a new sales channel with people who are already interested in you.

Subscriptions can be sent to your clients when their orders reach a certain stage.

Customers can subscribe to your site from anywhere with our subscription widget.

It comes with a dashboard widget that displays the key facts you need to keep track of your performance.
Facebook Tab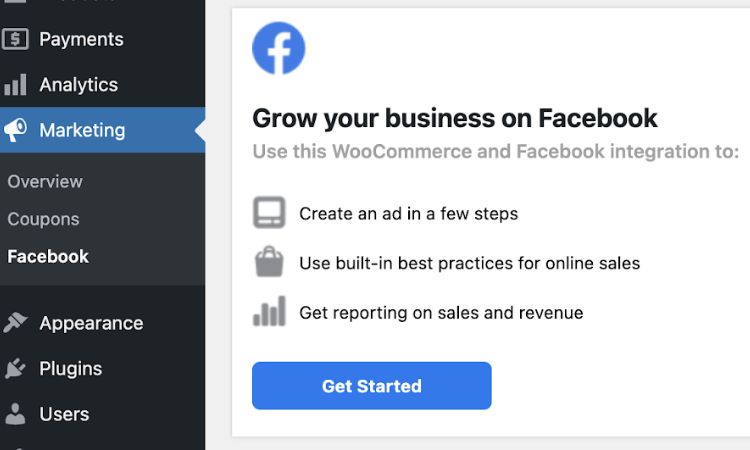 Facebook Tab for WooCommerce adds a tab to the left side of your Facebook page where customers can view and add things to their cart. They are then sent to your Woocommerce marketing plugins store to finish the transaction.
SSL encryption must be enabled. Set up SSL on your WordPress site by contacting your hosting provider. To see if you have SSL, change "http://" in your address bar to "https://" and see if WordPress loads without issues.
WooCommerce Instagram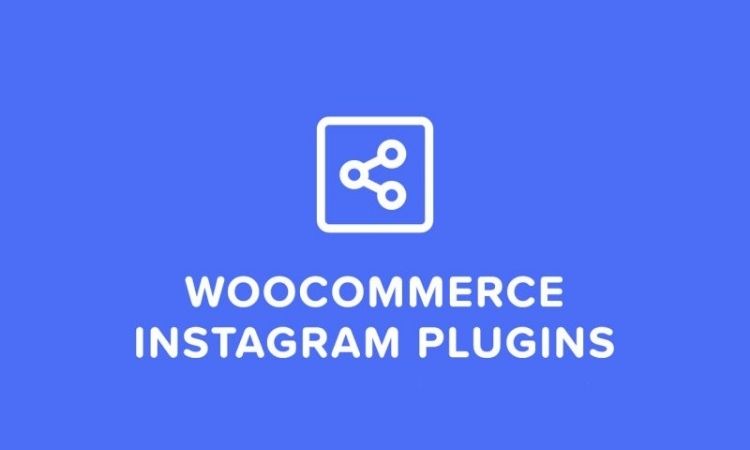 WooCommerce Instagram connects your business to Instagram, enabling you to upload your product catalog to Instagram, make shoppable posts and stories, specify product hashtags, and illustrate how your consumers are using your products in your store. \
Before you can begin configuring and using this extension, you must have an Instagram Business account linked to a Facebook Page. If you already have one, you can skip this part and move on to the next. Otherwise, take the following steps:
Create a Facebook Page for your Business.

Make a new Instagram account for your company or utilize one of your personal accounts.

Link your Instagram account to your Facebook page.

To link your Instagram account to your Facebook Page, go to your Facebook Page's Settings and select Instagram, then sign in to your Instagram account.
Once you've activated the extension and have an Instagram Business account linked to a Facebook Page, navigate to "WooCommerce > Settings > Integrations > Instagram" to connect your store to Instagram.
Smart Coupons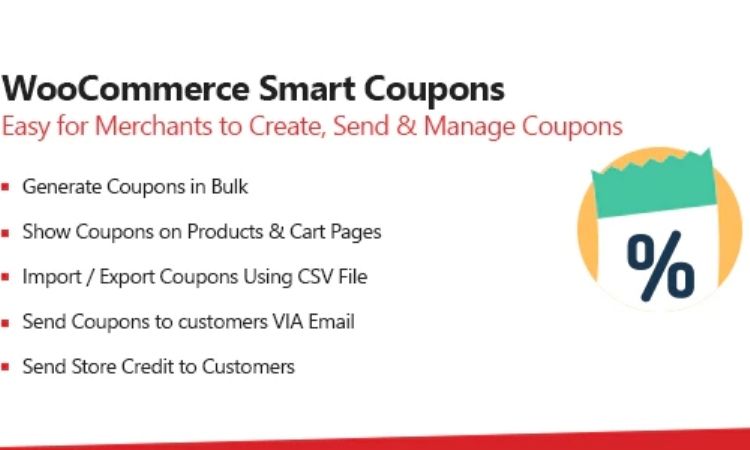 Smart Coupons for WooCommerce extends the functionality of default Woocommerce marketing plugins coupons by allowing you to set a variety of coupon limits, enable coupon auto-apply, giveaway offers, easy coupon management, and more. Here are some main features:
Coupon auto-apply: Make clever coupons that will be applied automatically when a product is added to the cart.

View the coupon form Page of My Account: Make the Woocommerce marketing plugins discount coupons available in the user's account so that they may view relevant coupons under My Account > My Coupon.

Apply coupon restrictions: Limit coupon usage based on products or categories.

Create discounts based on product quantity/subtotal: Filter coupons further by maximum or minimum quantity/subtotal of purchased products.

Coupons with different checkout options, such as shipping methods, payment methods, or appropriate user roles: Issue coupons with different checkout options, such as shipping methods, payment methods, or applicable user roles.

Distribute coupons by embedding prize products within coupons.

Categorize coupons: Make coupon management easier on the backend by categorizing coupons.

Coupon styling: Customize the appearance of expired, used, and live coupons with classified coupon styling options.

Duplicate coupons: Duplicate coupons easily by using the same settings as current ones.

Make coupon URLs: Make coupon URLs to make it easier to promote coupons.
Omnisend for WooCommerce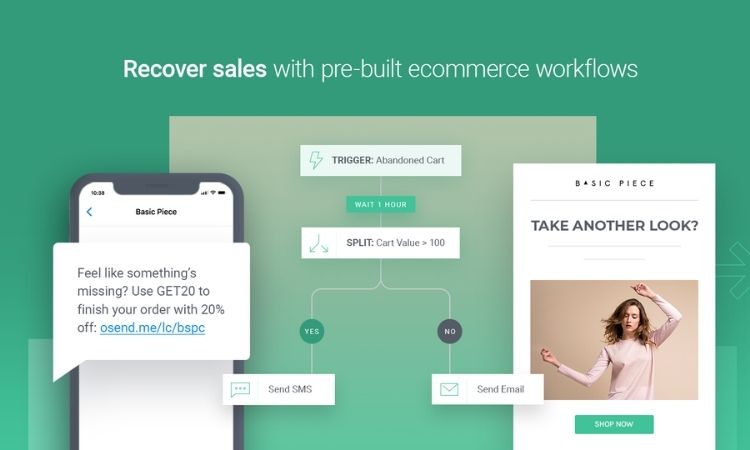 Omnisend is an ecommerce-specific email and SMS marketing automation tool designed to help small teams generate more money without adding to their workload. One-click Woocommerce marketing plugins store connection, pre-built workflows, and intuitive drag-and-drop editing make it simple to get started without getting bogged down in the minutiae, unless you want to.
Omnisend is used by over 70,000 ecommerce organizations to expand their businesses on autopilot by converting customers with simple-to-create, highly-relevant emails and SMS.
Using our drag-and-drop email builder and a number of ready-made email templates, you can create stunning, shoppable emails in minutes.

With cart recovery, welcome series, purchase & shipment confirmation, or other bespoke automated workflows, you may drive sales on autopilot.

Improve your targeting by segmenting your contacts based on their shopping activity, and sync additional properties with Omnisend's full Woocommerce marketing plugins integration.

Using the same platform, combine email and SMS to create consistent, omnichannel experiences for your customers.
The free plan is available to all new users, who have full access to all Omnisend services. There is no credit card necessary. You can upgrade at any time and select a paid plan based on the size of your contact base.
Google Product Feed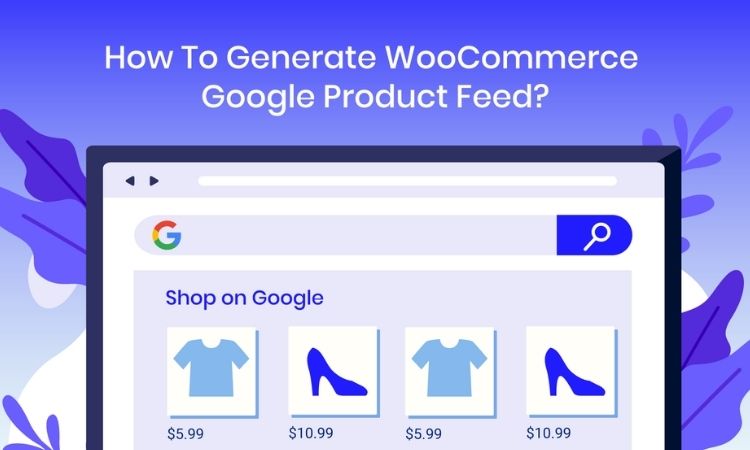 Google Product Feed provides comprehensive product data to Google Merchant Center in order to create free product listings, product advertisements, and local inventory campaigns. You have complete control over your field mappings and feed content, allowing you to maximize campaign effectiveness and ad budget.
Main features:
A comprehensive list of supported fields is provided. providing Google with the most comprehensive data set available – enhancing campaign performance

Imports product data to Google Merchant Centre while giving you complete control over ad setup and spending.

Don't rely on limited auto-mappings — you have complete control over mappings, allowing you to map existing product data from your site's taxonomies, attributes, or product fields onto Google's needed fields.

Using the plugin's additional data entry forms, you can capture data requested by Google that is not ordinarily held in Woocommerce marketing plugins.

Set global store-wide defaults to reduce the load of data entering. Set values per category for more precise control, or provide product-specific information against items or unique variations as needed.

Complete support for WooCommerce's importer and REST API for bulk data imports.

The real-time feed displays the most recent information for your products.

It is compatible with most Woocommerce marketing plugins extensions.

Extensive documentation on installation and customization
Once your products have been imported into Google Merchant Centre, they will be available in your linked Google Adwords account, allowing you to create product adverts as you see fit. You have complete control over your ad settings and budgets when you use the full power of Google Adwords.
ELEX WooCommerce Google Product Feed Plugin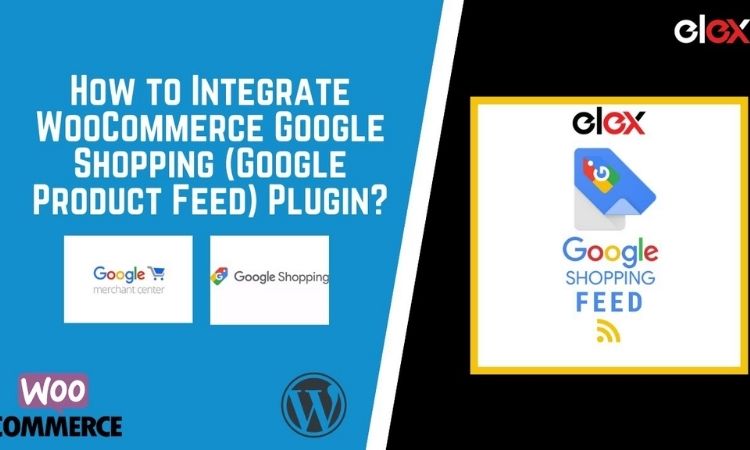 The ELEX WooCommerce Google Shopping (Google Product Feed) plugin is among the free Woocommerce marketing plugins that feed your Woocommerce marketing plugins items to Google, allowing online buyers to locate your products in Google search results and Google Shopping Ads. Even if you have adopted the finest SEO strategy for your Woocommerce marketing plugins product pages to appear in Google SERPs, this free Google product feed plugin for WooCommerce displays a product preview with information such as product title, product image, price, availability, color, and so on.
This plugin allows you to create a Google Shopping Feed file in several formats (XML, CSV, and TSV) that contains information about your items and should be published to your Google Merchant Account. You may use Woocommerce marketing plugins to set cron tasks on a daily, weekly, or monthly basis to ensure that changes to product characteristics and prices are reflected on Google. Based on the criteria you provide, you can easily connect your product categories to Google categories and Google characteristics to your product attributes. This plugin's ability to establish rules and criteria when mapping categories and properties make it a strong tool for integrating WooCommerce with Google Shopping.
Sales Countdown
You can increase purchases by using a countdown timer! Use the WooCommerce Sales Countdown Timer Woocommerce marketing plugins to create a feeling of urgency that encourages consumers to submit purchases right away. You may show sales countdowns on the homepage and product pages, as well as personalize the timer: pick from the supplied timer styles, position the timer on product pages, and edit the timer's text and backdrop with brilliant colors to make it stand out!
WooCommerce Wishlists
WooCommerce Wishlists lets visitors and customers create and add goods to an infinite number of Wishlists. WooCommerce Wishlists is a great addition to any Woocommerce marketing plugins shop, from birthdays to weddings and all in between.
With Wishlists' own unique WooCommerce settings page, you can edit and alter essential parameters. WooCommerce Wishlists has you covered whether it comes to personalizing a message, button appearance and colors, or allowing Wishlists to be shared via Facebook, Twitter, Pinterest, and email.
WooCommerce Wishlists inherits the styles of your existing theme's buttons and other components, no matter what they are. If you're a designer or developer looking to create some magic, go for it! Add custom CSS to change the appearance of the WooCommerce Wishlists to match your custom theme or style.
As a store manager, you may occasionally consult generated Wishlists to get a sense of what clients truly desire. You may view and sort Wishlists using a number of parameters from the administrative interface, and you can even change Wishlists straight from the backend.
Back-in-stock Notifications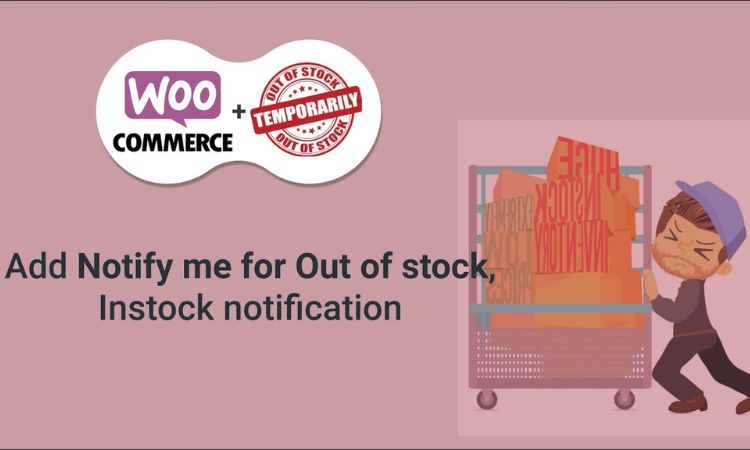 It's always aggravating to run out of stock. Can't get away from it? Then use it to your advantage! Stop worrying about all the sales you're losing and start thinking about the consumers you can re-engage. Back In Stock Notifications can be used to:
Convert your out-of-stock items into waitlists that anybody may join.

When your customers' favorite goods are replenished, send them an automatic email.

Recover lost revenue, increase consumer loyalty, and acquire a better understanding of your inventory.
WooCommerce Google Analytics Pro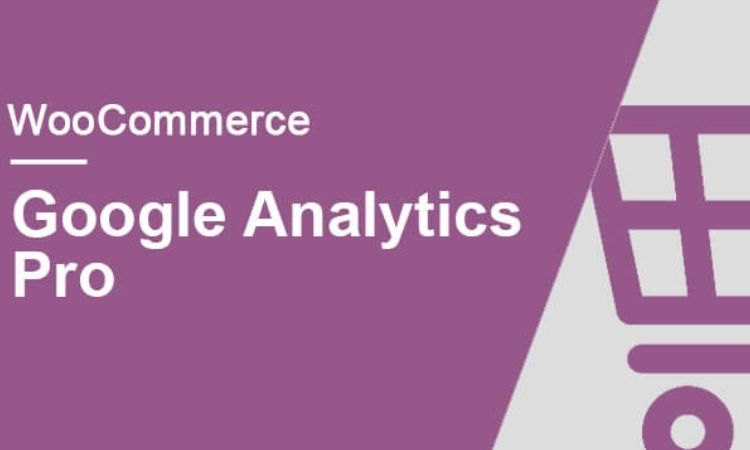 WooCommerce Google Analytics Pro speeds up the connection of your WooCommerce store with your free Google Analytics account. Get precise insights about your store's traffic and eCommerce events to strengthen your sales funnel and produce more income.
WooCommerce Google Analytics Pro adds extensive event monitoring to your WooCommerce shop and automatically uploads these events into Google Analytics, allowing you to easily gain insights into key metrics such as average order value, conversion rate, sales by product or category, and other vital data.
AffiliateWP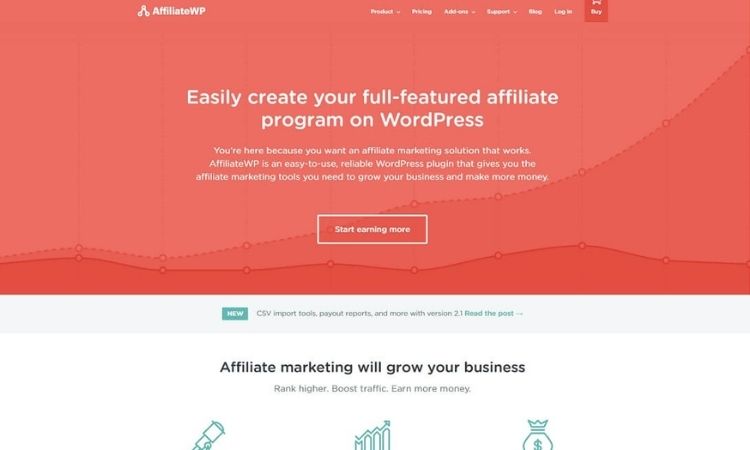 AffiliateWP is regarded as one of the best Woocommerce marketing plugins affiliate marketing plugins. Pippin Williamson and Andrew Munro created it in 2014 with the goal of providing a top-notch easy affiliate management solution for the WordPress platform. The plugin is simple to install and use, and it includes practically all of the tools you'll need to run an affiliate program. At its most basic, the Woocommerce marketing plugins allow you to specify a global referral rate that is shared by all affiliates.
Conclusion
Running a WooCommerce store is more difficult than putting it up. Before you begin applying marketing methods, you must first improve your functioning. Woocommerce marketing plugins, which are free and easy to install on any WordPress site, has all of the necessary components for establishing a functional online store — and with a broad and expanding selection of plugins and extensions to pick from, WooCommerce can help improve any online store.