There's a lot of uncertainty in the air these days, there is a huge number of holidays to gain more revenue for the business. And as major shopping events like Black Friday Cyber Monday (BFCM) approach, you might be wondering, "What can I do to prepare?" Let's analyze and look at Black Friday 2021 Predictions now!
We've put together data- and expert-backed insights on BFCM 2021 to help you answer that question. If you're not sure what to expect in the coming months, the trends and forecasts below will help you figure it out.
1. What is Black Friday? 
In the United States, the Friday after Thanksgiving Day is known as Black Friday. On Black Friday, many businesses offer heavily advertised deals and open early or late on Thanksgiving Day.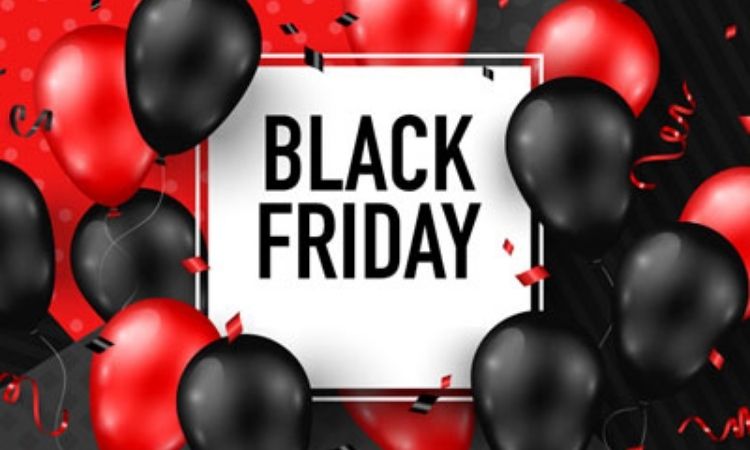 It's the first day after Thanksgiving Day is known as Black Friday. It is one of the country's most important retail and spending events. Every holiday season, forecasters make predictions about the volume of sales on Black Friday, and whether those expectations are met or surpassed can impact market confidence.
Investors may get their first sign that the holiday shopping season is shaping up to be exceptionally profitable if customers follow up Thanksgiving by spending a lot of money on Black Friday and merchants report high statistics. This optimism may be seen in the stock prices of merchants who have had a good year. When retailers fail to meet expectations on Black Friday, however, many people see it as a sign of trouble. Consumers' concerns about the economy are amplified if they appear to be cutting back on their spending.
2. Why should sellers pay attention to Black Friday? 
Black Friday is significant because it is traditionally the day on which many retailers make enough sales to end the year in the black. Investors use Black Friday sales numbers to gauge the overall state of the retail industry because many retailers consider Black Friday to be crucial to their annual performance. Economists see lower Black Friday statistics as a sign of slower growth, based on the Keynesian notion that spending drives economic activity.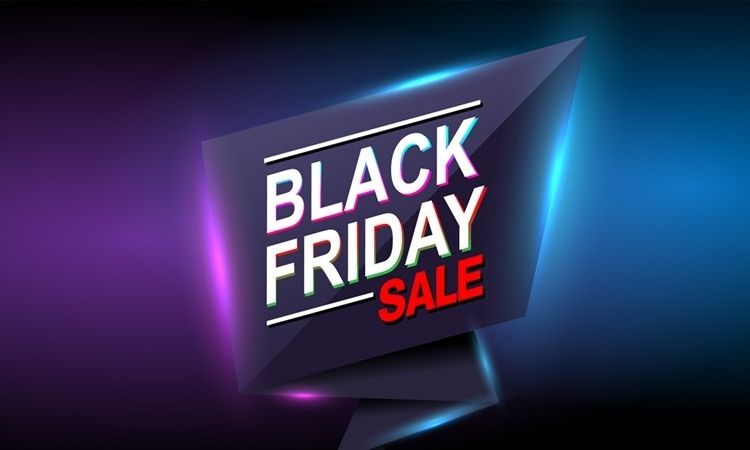 Taking additional days off for Thanksgiving or Christmas might have an impact on the stock market. The holiday effect or the weekend effect is a phenomenon in which markets exhibit more trading activity and better returns the day before a holiday or a long weekend. Many traders seek to profit from seasonal effects.
3. Black Friday predictions for 2021
3.1. If consumers feel safe, they will spend more
While we can anticipate an increase in shopping activity, how much people spend on Black Friday and Cyber Monday remains to be seen, as opposing forces are at work. More shopper spending might be fueled by government financial aid and pent-up demand.
In terms of Black Friday 2021 Predictions, "I believe we will witness a huge boost in Black Friday sales compared to 2020, as well as a record-breaking Cyber Monday," says Nick White, CMO at The BlindBroker, LLC and a retail shop owner for the past two decades. Consumers appear to be loaded with cash as a result of recent stimulus and early child tax credit checks, and I anticipate that the fourth quarter of 2021 will set several retail and online sales records."
June industry data backs this up. The National Retail Federation (NRF) predicts a 10.5 percent to 13.5 percent increase in retail sales this year, owing to improved economic conditions and consumer spending.
"Vaccine distribution, fiscal stimulus, and private-sector ingenuity have combined to put millions of Americans back to work. While there are risks associated with worker shortages, an overheated economy, tax increases, and overregulation, "overall households are healthier, and consumers are demonstrating their ability and willingness to spend," according to NRF President and CEO Matthew Shay.
3.2. The figures for July and August, on the other hand, paint a different picture
According to the New York Times, retail sales fell 1.1 percent in July, and consumer confidence fell over 13 percent in August compared to the previous month. The rise of the Delta variant, combined with inflation, is causing shoppers to pull back.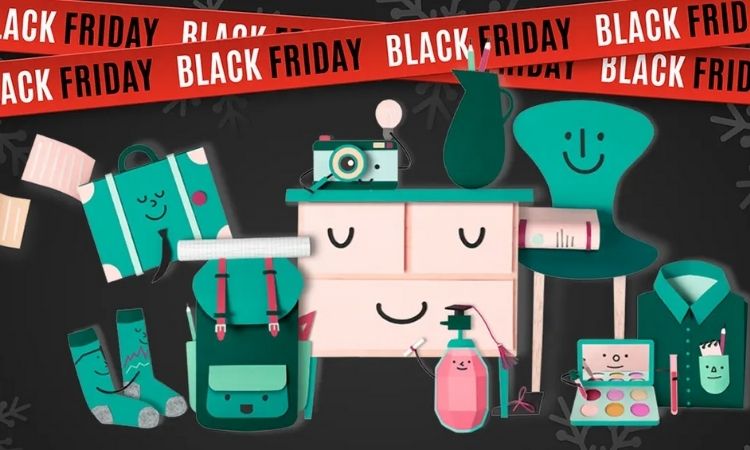 What's the bottom line? Shopper behavior is influenced by a variety of variables. Keep an eye on these variables and make sure you're ready to satisfy your consumers' demands.
What can be done about it?
Consumers are still expected to purchase at BFCM 2021, particularly online. Despite being in the midst of the epidemic, Amazon and Shopify, for example, had record-breaking revenues last year. As a result, it's critical to ensure that your company is prepared for the impending BFCM rush by following the procedures below.
After receiving the Black Friday 2021 Predictions, look at your product performance to choose which goods to stock on Black Friday and Cyber Monday if you carry your own inventory. Place your orders as soon as possible to guarantee that they arrive before the BFCM hordes descend on your business.
Check to see if your systems can manage the additional demand. A sluggish or buggy website hurts the buying experience more than anything else. Also, don't forget to keep your website plugins and applications up to date, since they must function flawlessly in order for clients to have a positive experience.
If required, hire extra staff. If you don't have enough personnel on board, you won't be able to assist customers and complete orders promptly. Now is the moment to finalize your BFCM personnel strategy. If you need to hire seasonal employees, go ahead and do so.
Friday the 13th is known as Black Friday. Cyber Monday will begin early and last for about a week following Thanksgiving. Of course, this isn't a new trend. Early Black Friday sales began four weeks before Thanksgiving in 2020, thanks to merchants like Amazon. Meanwhile, retailers such as Walmart, Nordstrom, and Lululemon continued to offer discounts long after Cyber Week had ended.
3.3. In 2021, we may anticipate the same thing to happen
"Last year, Black Friday was stretched all the way into October, with major retailers kicking off the marketing campaign before Halloween. This year, it appears that this will be the case once more," says Benjamin Smith, creator of Disco, a men's skincare line.
"Brands must be ready to begin providing holiday deals in late October if they want to stay up with what is trending," Smith says.
What can be done about it?
After receiving the Black Friday 2021 Predictions, make a plan for your offerings and stick to it. Start thinking about the discounts and specials you'll be giving on BFCM if you haven't already. What kind of discount will you provide? When will these special offers begin? If your "early bird" deals differ from your prolonged BFCM specials, for example, the conditions of such promotions must be stated right once.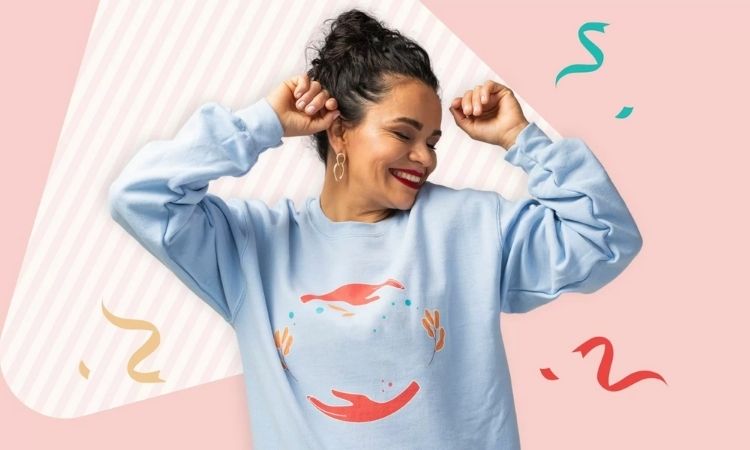 Make your deals stand out by coming up with a fresh viewpoint. Because nearly every shop has seen that BFCM offers are starting early this year, you'll need to stand out. Make your promos attractive to your consumers by coming up with a fascinating viewpoint.
Kohl's, for example, enabled consumers to stack discounts on top of one other during last year's Black Friday sale, allowing buyers to combine bargains and optimize their savings. Kohl's was able to stand out from retailers who only offered one type of sale or generic promotions as a result of this.
3.4. Stores that aren't online will make a comeback
Lockdowns caused a significant drop in foot visitation in 2020, but things are looking up for retailers with physical storefronts now. According to data from Coresight Research, a retail research and advisory firm, and Placer.ai, a location intelligence and foot traffic analytics platform, mall visits increased by 2,000 percent year over year in April, followed by a 358 percent increase in May.
Unless there are any unexpected lockdowns, we can expect this trend to continue. Retail foot traffic is expected to improve from last year, with more Black Friday shoppers expected this year than in 2020.
According to Polly Kay, senior marketing manager at English Blinds, "BFCM this year could end up being record-breaking revenue days for brick-and-mortar retailers." "Consumers are beginning to venture out more now that restrictions are easing or have eased."
What can be done about it?
Online merchants who want to take advantage of brick-and-resurgence mortar's can do so in a variety of ways.
After receiving the Black Friday 2021 Predictions, organize pop-up events. Consider hosting offline events or pop-up shops specifically for Black Friday or Cyber Monday if it makes sense for your company. Use it as an opportunity to provide immersive brand experiences and encourage customers to check out the rest of your products online by offering exclusive deals for in-store visitors.
In 2017, Amazon accomplished precisely that by opening a physical pop-up named "Home of Black Friday." The four-day store featured a variety of homeware, toys, and computing goods, all of which were included in Amazon's Black Friday offers, allowing consumers to purchase them online.
Collaborate with physical stores. You don't have the time or money to open a full-fledged pop-up shop. See if you can open a store in an existing retail space. Partner with a brick-and-mortar merchant who can exhibit your items in their store and compliment your offers.
3.5. Retailers will gain an advantage by using multiple communication channels
Any successful BFCM strategy must include effective communication. To increase traffic and sales, you must connect with customers through the appropriate channel at the appropriate time. This is why it's critical to use a variety of communication methods when communicating with your customers. Retailers should explore the following communication channels of BFCM, according to Bernard Meyer, an ecommerce marketing specialist at Omnisend.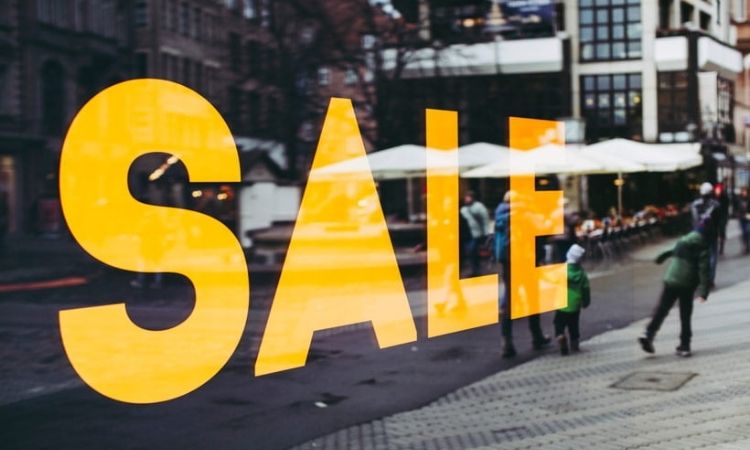 Email. Email remains the most effective communication channel for brands, even if it isn't as trendy as newer digital tools like instant messaging or TikTok. This year, the performance of text messages improved dramatically, according to Meyer. In 2021, retailers sent 4 times as many SMS as they did in 2020, with a conversion rate of 2.5 percent.
Notifications via push. Meyer also claims that in the first half of 2021, retailers who used web push notifications saw a 35% conversion rate. He says, "All of this means one thing." "Continue to use email marketing for BFCM 2021, but make sure you're also incorporating other channels like SMS and web push notifications into the mix."
What can be done about it?
Take the steps below to create an effective BFCM communication plan.
Set up your email campaigns as soon as possible. When it comes to conversion rates, email still reigns supreme, so make it a priority in your BFCM communications. To increase the deliverability of your communications now is the time to clean out your email list.
After receiving the Black Friday 2021 Predictions, consider increasing your efforts to expand your subscriber list. Set up pop-ups on your eCommerce site and remind your fans on social media to subscribe. The greater the number of persons on your list by BFCM, the better.
In addition to email, look into other communication options. Have you taken care of your email? Adding more channels to the mix is a good idea. Enable push notifications on your website so that customers are aware of your BFCM offers. The same goes for text messages. Start sending BFCM text messages to your customers if you have their phone numbers (with their permission, of course).
ThirdLove, a lingerie company, used a variety of media to promote its BFCM efforts last year. ThirdLove used email and SMS to spread the news about its "CeleBRAte" event, which included the greatest markdowns on bras and other items, as shown in the samples below.
3.6. This year, Amazon will be a significant player
According to Chelsea Cohen, co-founder of SoStocked, "Amazon has controlled the Cyber Monday industry and will do so again in 2021." "Now is an excellent moment for small companies to offer their wares on Amazon."
This is supported by Amazon's own data. From Black Friday to Cyber Monday in 2020, sales by independent companies on the marketplace topped $4.8 billion globally. Furthermore, BFCM sales increased by 60% year over year for these vendors.
What can be done about it?
This BFCM, Amazon may be a potential sales channel for your company. Here are some pointers to help you succeed.
After receiving the Black Friday 2021 Predictions, select the best package for your company. Individual seller plans, which cost $0.99 per month per item sold, and Professional seller plans, which cost $39.99 per month, are the two major categories of Amazon seller plans. The former is appropriate for low-volume sellers who don't require sophisticated capabilities, while the latter is appropriate for merchants that sell more than 40 items per month and intend to use Amazon's advertising platform, APIs, and reports.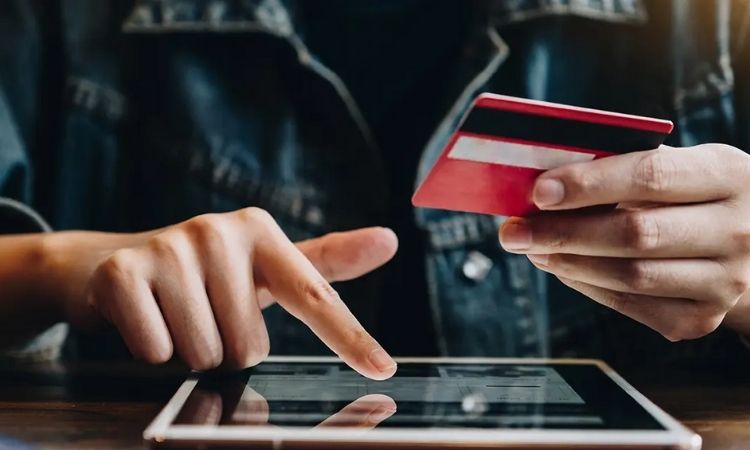 Make a margin calculation. Calculate your margins to ensure that your Amazon initiatives are profitable (Amazon has a handy calculator here). The prices of selling on Amazon vary based on the category of your item and the fulfillment method you choose, so if you're selling a variety of items, do the math for each one. This information can aid you in determining what items to sell and how much to charge.
Choose the most appropriate mode of fulfillment. You have the option of using Amazon's Fulfillment by Amazon (FBA) or fulfilling orders yourself. FBA charges a per-unit fee, which covers services such as order selection and packing, shipping, handling, returns, and so on. The cost of your shipment is determined by the weight and size of your products. If you fulfill orders yourself, Amazon will charge shipping charges based on the customer's chosen product category and shipping service.
4. List Print on Demand Products on Black Friday & Cyber Monday
We used years of eCommerce expertise and Google Trends data to come up with a list of 15 of the top trending print-on-demand items to offer in 2021. Here are some of our favorites from the Black Friday 2021 Predictions:
4.1. Clothing with an all-over print
Due to the Black Friday 2021 Predictions, a set of one-of-a-kind print-on-demand items will be best-seller items this year. You can see how all-over pattern apparel has grown in popularity in recent years in the graphic below from Google Trends.
4.2. Stickers 
Stickers are a popular print-on-demand product that hasn't gone out of style.
As you can see in the graph below, interest in stickers has been high since 2004!
4.3. Fanny Packs
Fanny packs, often known as 'bum bags' in the United Kingdom, have made a resurgence in recent years.
Fanny packs' popularity soared in 2018 and has stayed strong since then, according to Google Trends.
4.4. Masks for the Face
Due to the Black Friday 2021 Predictions, the COVID-19 epidemic has altered the world forever, necessitating the development of a slew of health-related goods.
When the pandemic first hit, interest in face masks spiked and then faded, but these print-on-demand items are now a must-have accessory.
4.5. Bottles of water
Reusable water bottles have become another common need as customers have become more ecologically concerned in recent years.
4.6. Handbags
Although tote bags aren't in style right now, they've piqued people's curiosity for over two decades! As a result, it's definitely worth it to sell this traditional print-on-demand item.
4.7. Backpacks 
Due to the Black Friday 2021 Predictions, many of the leading print-on-demand companies now provide backpacks; for example, Printify offers the following options:
4.8. Bluetooth Speakers 
Consider selling Bluetooth speakers and headphones if you're searching for really distinctive print-on-demand items.
Teelaunch, for example, sells print-on-demand Bluetooth speakers and headphones that you can personalize with your own artwork.
4.9. Art on the Wall
Due to the Black Friday 2021 Predictions, one of the most popular print-on-demand items is wall art. Here's how interest in wall art has changed over time:
5. Final thought
Black Friday Cyber Monday 2021 will be here before you know it, so make sure you have all of your BFCM ducks in a row. To prepare after Black Friday 2021 Predictions, make sure your store is ready for the Christmas rush. Stock the proper items, improve your website, and, if required, hire more people. You should also plan out your advertising and communication strategy, determining which messages to convey and via which channels. Consider using online marketplaces, which have been shown to be beneficial in recruiting customers.
We wish you success and wish you a profitable BFCM season after getting the  Black Friday 2021 Predictions!