Whether you're just starting out in print on demand or you've been running your business for several years, managing orders can seem overwhelming. Especially if you have hundreds or thousands of orders every month. Thankfully, there are so many different programs to help you track orders, get products made, delivered, and more.   
As your business grows and changes, what software do you use and what software do you let go of? Here are some valuable tools that will help you to manage print on demand orders easier.
1. Why need software to manage print on demand orders?
Before going to the list of software to manage print on demand orders, let's find out it' importance.
Managing orders is no easy task. Because your business is growing, you want to be able to manage your orders in a way that gives you complete control. You'll have multiple customers coming through your doors every day. With all of these customers looking for different products at different times, you need software that can accommodate their ever-changing needs. 
Order software helps a business create, manage, and process orders for products. Using these platforms can simplify order management, improve productivity and efficiency and help keep customers happy. Ordering platforms typically integrate with other applications a business uses such as email marketing, accounting, or inventory systems.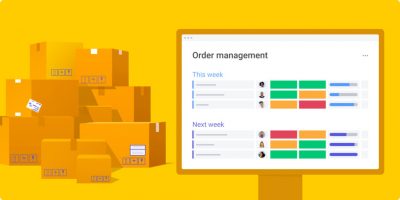 In fact, many of them link together using APIs, allowing users to get data from one system into another without having to do it manually. These tools can be very helpful when running a print-on-demand business, but there are several things you should consider before choosing one.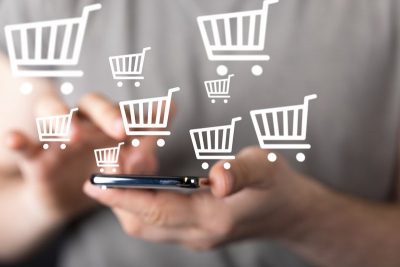 Moreover, an order management system will help with marketing efforts by being able to gather customer information so that you can contact them with future sales or offers, but it will also allow you to keep track of all of your customer's purchases so they won't have an issue finding their favorite items.
2. Top 10 software to manage print on demand orders
Here is the best software that you should pick to manage print on demand orders. 
2.1 Podorder
Podorder is one of the best software to manage print on demand orders. This is a simple solution for people who are managing more than 100 orders at once, though it does require an internet connection. Podorder's website helps you organize all of your print on demand orders by placing them in order so you can keep track of how they are coming in.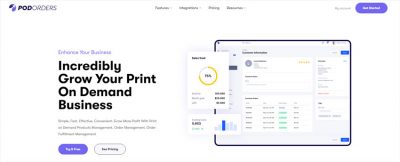 A user simply logs in with their account, puts in how many orders they have, and lists what station each order is on (artwork still needs adjusting, artwork already sent to printer). The software will then work its magic and tell you where everything is sitting right now. Podorder also tracks when your shipment will be ready to go out based on each individual printer's policy – good for all those who know better than to trust everyone under the sun.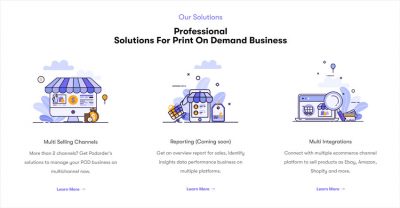 The Podorder software was developed for businesses that want a seamless, integrated system of internal processes. Podorder brings customers and employees together in a well-organized manner to make online sales an efficient process for both parties. With Podorder, it's easy to create a database of information about your customers, from simple details like their name and contact info to more detailed info.                                
2.2 Onospod
One of our favorites is Onospod. An all-in-one application that offers a browser-based user interface. This cloud-based software syncs your orders with popular providers, including Shopify and Magento, so that you can spend less time managing print on demand orders and more time expanding your business. With over 100 integrations for eCommerce platforms – Onospod's got you covered.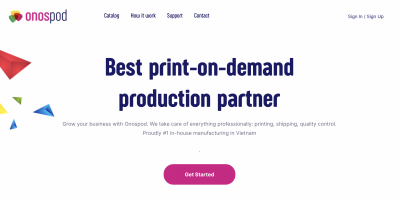 You can even set product prices manually or based on a customer's preferred currency. Another cool feature of Onospod is its integration with major ERP software such as Oracle, SAP and Microsoft Dynamics NAV. This allows you to have a single application for managing all aspects of your business operations, from accounting to production management. It even gives you support for PayPal payments as well as access to shipping providers such as UPS, FedEx or USPS. 
2.3 Printful
Printful allows you to better manage print on demand orders by allowing you to create labels and view order status from anywhere in real time. It also provides an easy way for customers to upload files and photos without needing any special software or technical knowledge. The software doesn't offer a ton of features, but it does help you accept payments, mark orders as shipped, and track inventory.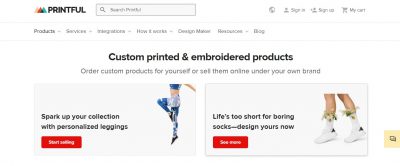 You can then store all of your order information in one place, including PDFs of custom prints, customized pictures and screenshots of file names, and it's completely mobile-friendly. The best part: They'll even handle customer service, returns, and order cancellations for you. Plus, they have tons of free templates for Shopify themes if you decide to take them up on their offer. 
2.4 Printify
If you're looking for an easy way to manage all of your print on demand orders, look no further than Printify. Ordering online has never been easier, and you can also manage all of your orders from one central location. From there, you can get an overview of each order and its status.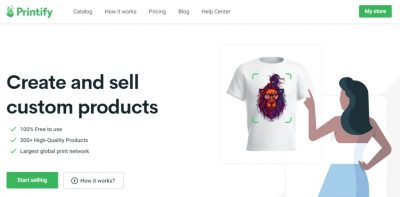 When an order ships, you'll receive a tracking number for it right away so you can keep track of everything from start to finish. There are even plugins available so you can integrate it with other sales channels like PayPal or BigCommerce – allowing for greater flexibility in management.
2.5 Merchize
Merchize is a top-rated POD platform that helps small businesses manage their print on demand orders, giving them more time to focus on selling. With Merchize, you can easily update inventory quantities, upload photos, and manage orders right from your desktop or mobile device. Save yourself some time and hassle by setting automatic shipping rules, printing shipping labels, or even emailing customers updates. If you're having trouble keeping track of everything in your store, Merchize is worth checking out.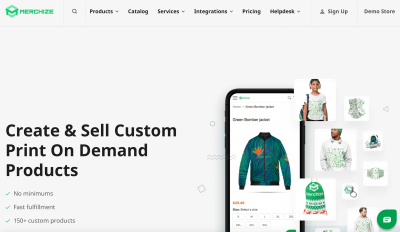 Connecting all your social media, email marketing and online store into one place, Merchize takes care of all communication with your customers and buyers. This software manages communication in such a way that you can send personalized emails to each buyer based on their order history. The result: higher conversion rates and better customer relationships for you!
2.6 Geargag
In the list of software, it's worth mentioning Geargag. It is a convenient web-based software for tracking and managing your products and orders. It lets you manage inventory, sales, and customers from anywhere in one convenient location. All your sales data is up-to-date and you can get an instant picture of your business at any time. There's no need to worry about printing labels or sending orders to individual customers. It can be done automatically through Geargag with just a few clicks.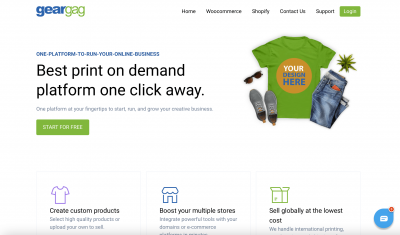 With Geargag, you will be able to see what has been ordered, shipped or invoiced. You can also track projects, handle returns and view reports. Moreover, Geargag integrates with other ecommerce solutions such as Volusion, Shopify and BigCommerce so you won't need any additional software in order to get started!
2.7 Dreamship
Another platform you should note is Dreamship. It offers automated email templates, order notifications, and full order tracking through its easy-to-use interface. With Dreamship, you can easily manage and fulfill print on demand orders so that your business runs smoothly and efficiently. You can also reach out directly with customer service requests or other important updates via email, helping to further establish customer trust in your brand.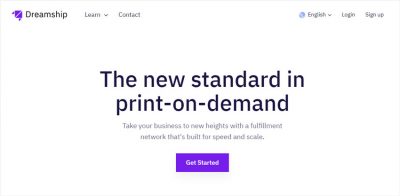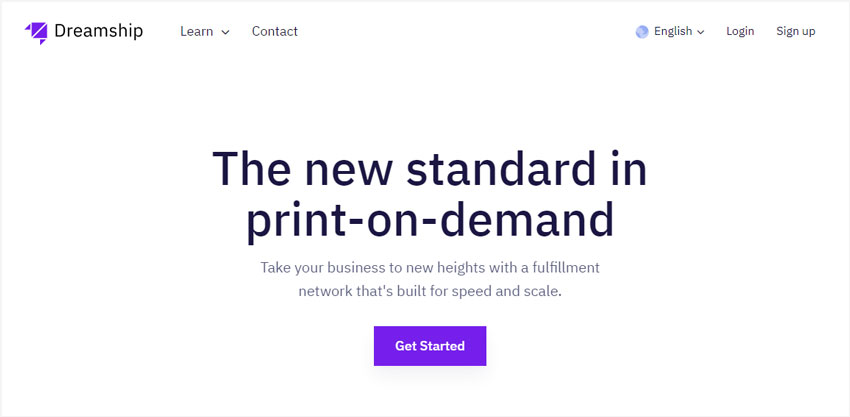 Because Dreamship is available as an on-premise or SaaS solution, it offers tremendous flexibility in terms of deployment options. In addition, its open-source architecture gives you complete control over how it integrates with other parts of your business' IT infrastructure. Dreamship will adjust prices automatically in real-time when new products are added or when pre-orders become available. 
2.8 CustomCat
CustomCat is a print on demand management software that helps companies from product planning to manufacturing. In print on demand, inventory does not have to be ordered before products are sold. Instead, products are only manufactured after an order has been placed. So it's imperative that you have a good management system to manage print on demand orders.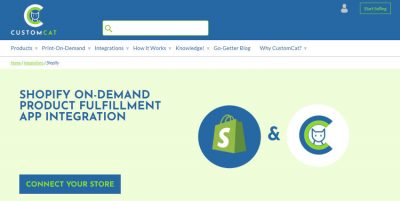 CustomCat helps by letting you know which items are popular, which ones aren't selling and what stock should be ordered next. It also integrates with other channels including marketplaces and websites, allowing you to monitor all of your sales channels from one dashboard. Sales reports can be delivered automatically via email or exported to a spreadsheet. Other features include drop shipping, customer management, multi-currency support, and tax calculations. 
2.9 Jetprint 
Jetprint is a piece of free software that allows you to manage print on demand orders and processes. This means you'll be able to track and fulfill your orders and even generate reports on them. You can also get custom reports if you need something more customized. With Jetprint, it's easy for you to get started accepting orders because it has an intuitive interface with clear instructions.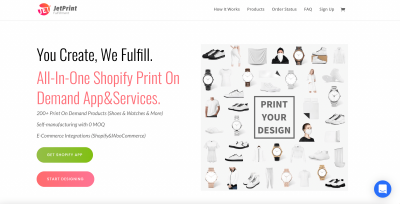 Customers like Jetprint because they can get their jobs done without too much hassle. The software automatically emails customers when an order is complete and gives them access to their files via a secure website. This makes it easier for both customers and printers because there's no waiting around for file transfers or shipping products out.
2.10 Merch38
To manage print on demand orders, it's worth mentioning about Merch38 tool. It is an all-in-one merchandising software that allows you to upload your designs, create listings, fulfill orders, and even process orders online. An intuitive user interface makes it easy for anyone with basic computer skills to get started, with access to advanced features for sellers who need them.
It takes care of everything from uploading your graphics and processing orders, right through to printing out labels and packing parcels. Customers can also track their order status via email or mobile. This means they can check when it was shipped or if there are any issues that might delay their order arriving on time. You can also integrate other tools into Merch38 for seamless use.
Click here for other tools to manage print on demand orders. 
3. Manage print on demand orders on order management software with Podorder
With the order management software of Podorder, you can manage all of your orders at ease. Here is what you can get:
Manage All multi channel orders 
All of your orders are automatically collected and presented at the hub dashboard. Thanks to it, you can fulfill orders easily. It also saves time as you do not have to connect with other fulfillment providers. 
You can control the entire order fulfillment process, starting from getting new order to canceled or trash. All the days, as well as the timeline, are displayed. 
With advanced filter orders management, you can filter orders based on custom time or stores.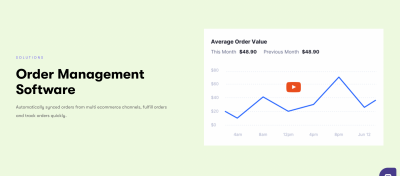 With Podorder, custom orders can be added unlimitedly. Whenever you receive a new custom order, our system will automatically display it on the dashboard. You can delete it if you want. 
You can view any information about your products, including image, price, description, and other details easily in 1 click to make any changes. 
Get tracking ID for shipping 
After your orders have been fulfilled, Podorder will process and sync the tracking ID of the orders from multistore to the buyer automatically by email.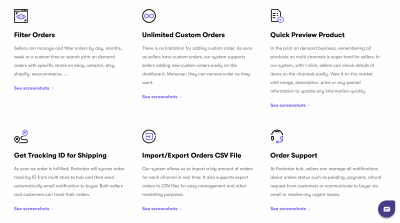 Import/export orders CSV file 
Att Podorder hub, importing a large number of orders in real-time is easy. Moreover, exporting orders to CSV files is convenient. 
Another robust feature of Podorder is that you can track the status of every process, from payment to refund, as well as communicate with your customers to solve any arising issues. 
If you have any questions regarding manage print on demand orders, you can drop a message to [email protected] or visit us here. 
4. Wrapping Up
Getting the attention of potential customers and having them become regular customers takes effort and savvy marketing. And one important step in that process is knowing how to manage print on demand orders. 
Depending on the type of product or service you're selling, you may use different tools to help you with this process. Hopefully, with some of the best ones we've come across so far, you can pick the most suitable one!