Best Amazon products are updated daily according to users' search volume and purchase number. Although the rakings are often updated, the repetition of categories from the updated list of Amazon products is a strong base for anyone looking for ideas to boost sales in 2022.
This concise article walks you through the top 10 best amazon products, along with convincing reasons for their high potential in 2022.
1. Gift cards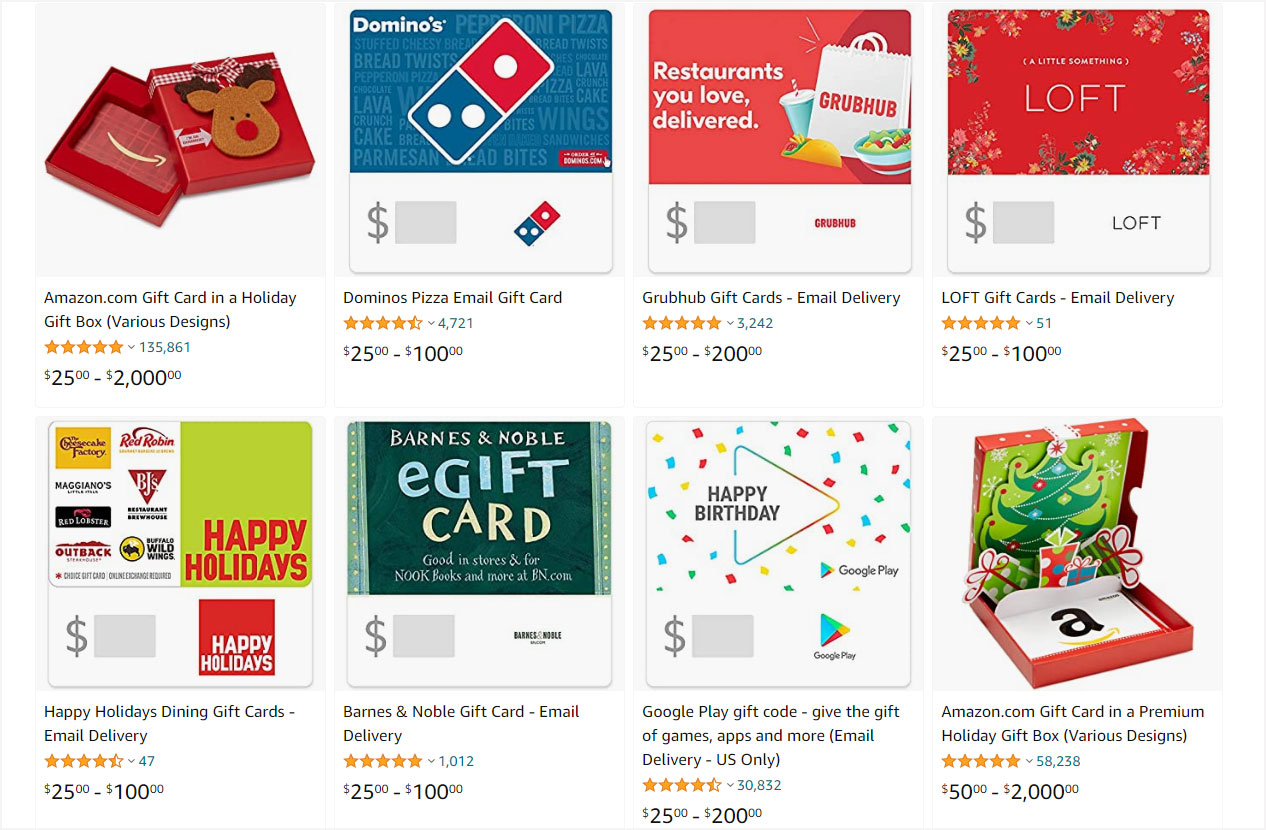 The rapid growth of E-commerce apps, e-money, and smartphone usage make gift cards more popular. Significantly, the convenience of open-loop gift cards makes it more favored, in which customers can use the value of gift cards or prepaid cards to buy items at any store they want.
As one of the first online stores offering gift cards, Amazon Gift cards have become very familiar to anyone who wants to find something practical. Nowadays, Amazon gift cards are also a powerful marketing tool to help eCommerce businesses boost sales, attract new consumers, and raise brand awareness.
2. Electronics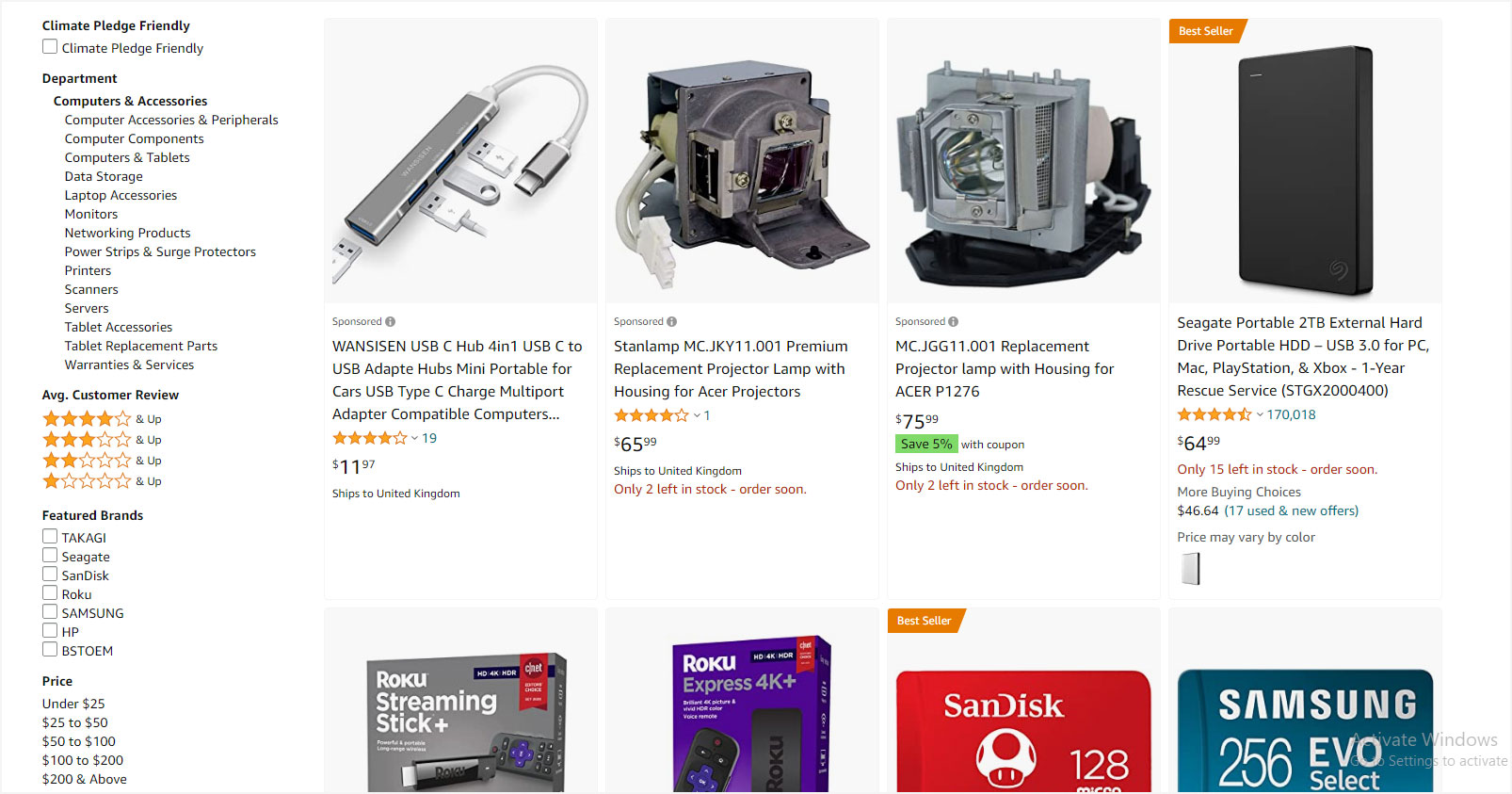 In the fourth industrial revolution era, the inventions of high-tech products to serve all ages' demands never stopped. The desire for a more convenient life motivates producers to release innovative gadgets. That's the main reason electronics are always dominating, profitable and high-demand products on Amazon.
In 2022, in the uncontrolled circumstances of Covid-19, undoubtedly, the best Amazon products are still intelligent home gadgets and smart applications for smartphones and PCs to serve both work and entertainment.
Five TV Stick 4K streaming devices with the latest Alexa voice remote, Echo Dot, Amazon smart plug, Fire HD tablet will be some of the fantastic Amazon products in 2022.
3. Camera And Photography
Camera and Photography are some of the most noticeable subcategories of Electronics. Their most prominent products are wireless surveillance cameras, home security cameras, binoculars, baby monitors and camera accessory kits, and telescopes in recent years. Besides, accessories for cameras and photos have been the best niche market. They are capturing the most attention of new business thanks to the high potential and the most affordable investment fee.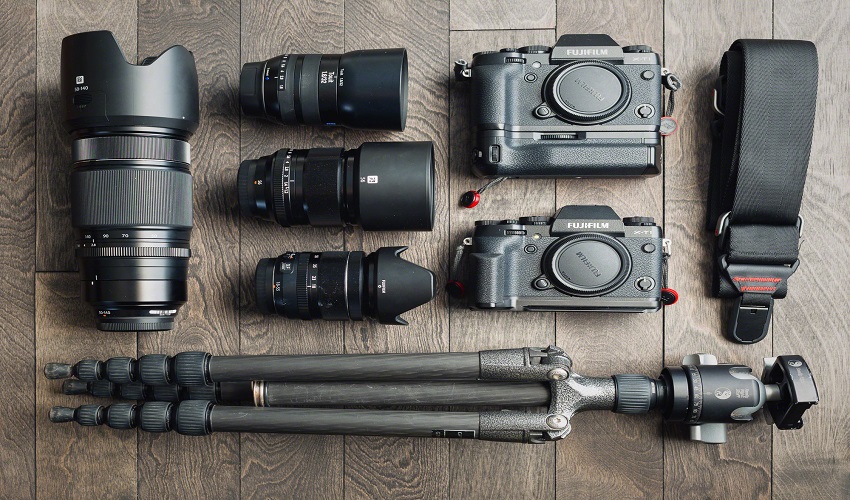 4. Video Games
The next category of best Amazon products is video games. The rapid growth in 3D visualization software and the rise in demand for entertainment make video games very lucrative, profitable, and one of the best Amazon products for sellers in 2022. The booming video games industry is estimated to be worth more than US$200 Billion by 2023 and attracts 2.7 billion video gamers worldwide. With the fast-growing gaming industry, Amazon has developed its game studios project to delight gamers with live streams on Twitch while delivering captivating experiences by Amazon's proven technology.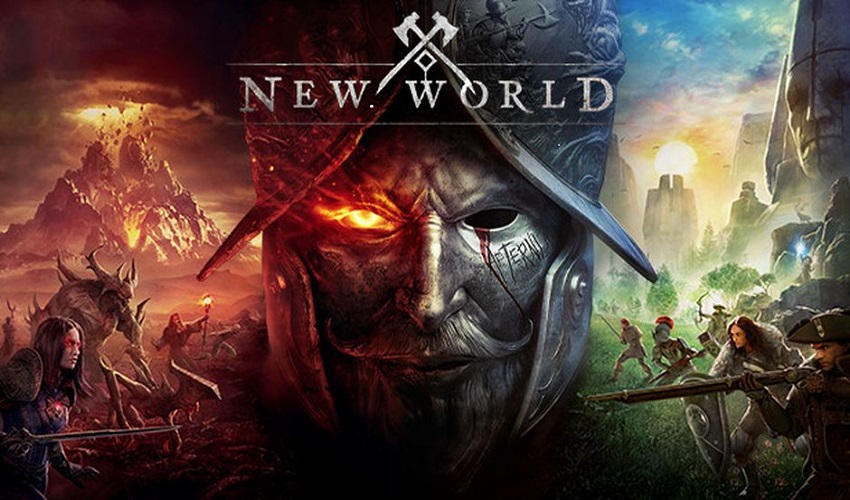 5. Books
Un-high-tech like the three above products; however, since Amazon's early days, paper books have been the most popular products of Amazon. Over time, Amazon has gained a reputation for ebooks and Kindle. The top-selling categories for books on Amazon are children's, self-help books. Especially, series books play a vital role in developing the book market. It has built an incredible number of loyal and potential readers; thanks for stimulating curiosity with readers. Epic adventures novels are the most remarkable series type. The success of epic adventure novels also leads to blockbuster films.
Like the United States market, 47% of the American population purchase books at this single market. Each year, over 850 million books are sold. In other countries with a reading culture like the UK, Canada, Switzerland, France, Finland, Germany, Thailand, China, Japan,… we believe that both paper books and digital books market is always sustainable to sell on Amazon!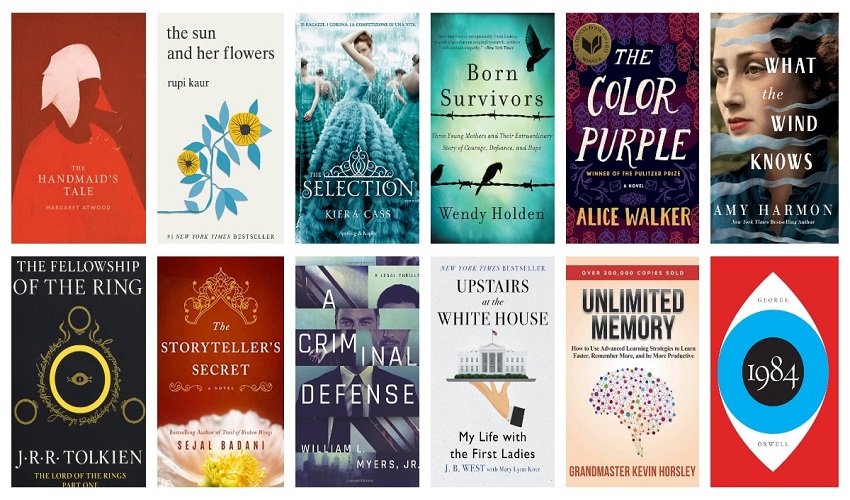 6. Clothing, Shoes, And Jewelry
One more highly profitable and competitive category on Amazon is clothing, shoes, and jewelry. Compared with other E-commerce sites, Amazon stays on top of customers' minds as the primary online fashion marketplace. People browse to search for stylish, trendy clothing, shoes, and jewelry at competitive prices.
FBA for order fulfillment and product video marketing on Amazon makes them fast-selling products. According to the recent survey by Morgan Stanley in 2018, the popular items sold in the clothing, shoes jewelry category include:
Casual tops (68% of respondents purchased)
Casual bottoms (38%)
Shoes (48%)
Athletic wear (34%)
Accessories (26%)
Dresses (23%)
Underwear (24%)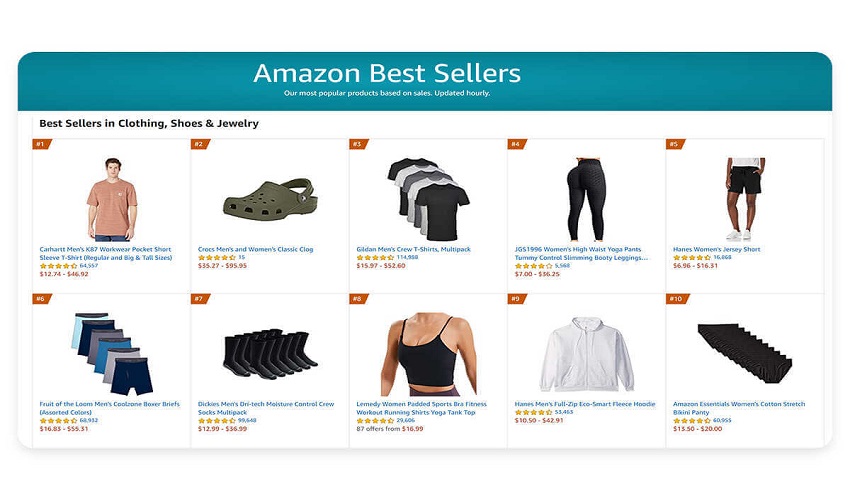 7. Beauty And Personal Care Products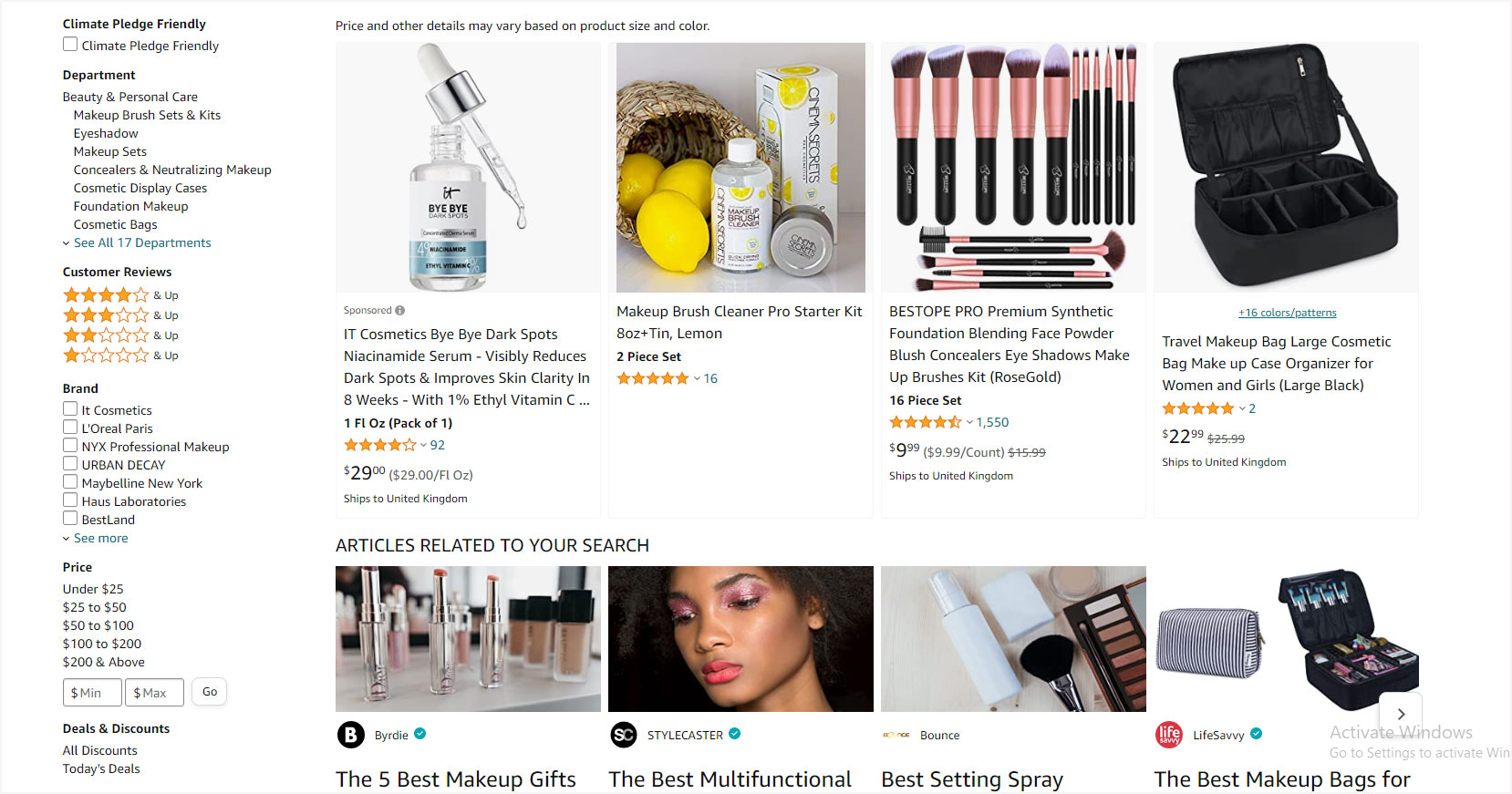 We undeniably live in an era where the beauty industry is in the spotlight, and skincare is a huge trend. Additionally, personal care products also capture much more attention thanks to the demand for a healthier life and worries about the air and water pollution increasingly affecting the World.
In 2022 and many upcoming years, the best Amazon products in the beauty and personal care category are still the ones with natural ingredients or eco-friendly, non-GMO, and vegan care. Ideally, if these products come in recyclable packaging, they even become more valuable in customers' eyes.
8. Home And Kitchen Appliance
In the list of top 10 best Amazon products, we believe home and kitchen appliances are the evergreen selling category with a high-profit margin. With the rise in consumer disposable income, people are more willing to purchase more home and kitchen appliances.
Top products in this Category:
Liquid Ant Baits
Bedding Sheet and Pillowcases
Immersion Blender
According to BusinessWire, the smart kitchen appliance market can reach US$ 9.40 billion during 2021-2025. The growing demand for innovative household appliances and smart homes are two prime reasons for the fast growth of this product type in 2022 and the next few years.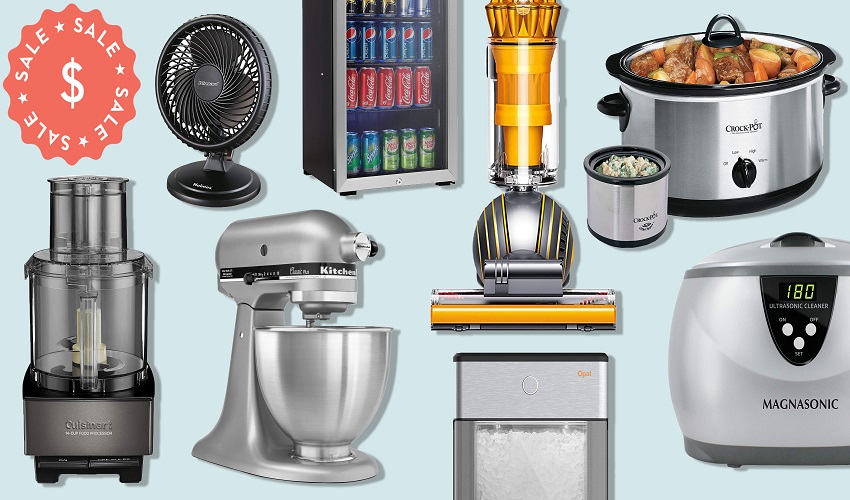 9. Pet supplies
Pet supplies are a significant niche and very potential in the upcoming years. The trend of raising pets does not only bring entertainment to the owners but also family bonding and education. Nowadays, people's love for furry friends goes beyond the normal treatment between humans and animals. They are treated as the baby boys or girls in the family. Not only being cared about nutrition, mental and physical development but also appearance. Therefore, pet supplies have developed much in recent years.
The best amazon products under this category are toys, food, bags, clothes, health supplies, accessories, etc. The pet supplies growth does not show any sign of slowing down. In 2022 and many upcoming years, it becomes one of the most lucrative opportunities for online sellers in this special market.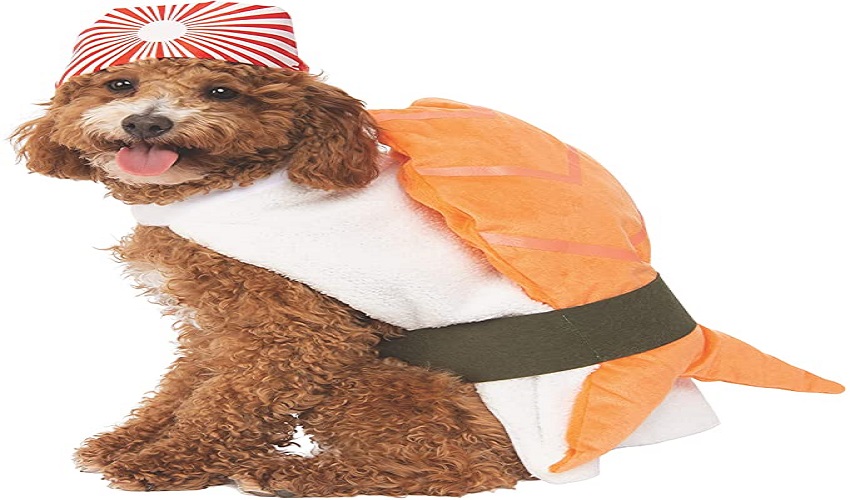 10. Sports
At the bottom list of this list is sports items, another evergreen best Amazon product. The Covid-19 pandemic time drives significant demand for home gym equipment and fitness accessories. However, the potential growth of the sports equipment industry is not seasonal around this time. The convenience of having innovative home gym equipment is the most decisive factor to put this product in high demand. The top product of the sports category is fitness and health tracker watches, water bottles, leggings, socks, etc.
Final Thoughts
Choosing which niche market among the top 10 best Amazon products is quite challenging for anyone who wants to venture their business into the giant Amazon. Our ultimate tips are watching the trends and choosing ones with low investment and easy ship.