In 2022, all of us can see the explosion of some top-ranking social media platforms: TikTok the trendsetter, the integration of Meta universe where Facebook, Instagram, and other apps are turning over a new leaf, etc. On the other hand, some businesses have come to the verge of bankruptcy when facing the Covid19 pandemic.
What we can expect for 2022 is how we can make full use of those channels and build a virtual connection with customers during the lockdown. Check out the top social media marketing trends 2022 right below!
Top 10+ Social Media Marketing Trends 2022
1. How Facebook helps businesses make a breakthrough


Let's get a fresh start for your business with Facebook in 2022. In particular, we are talking about how Facebook Ads and the Group feature can help you stay at the top of your customers' hearts.
As regards ads campaign, consider utilizing Facebook stories from now on as it has a great potential far from only launching news feed ads. Catching up with short-span trends which seem to never die out, it is considered that not many people will click on the link of your long-form content ads anymore. Instead, customizing your story ads as well as video content through story features will work more effectively. Grasp this chance and target the right audience among 300 million daily users on Facebook Story.
Facebook Group is also another platform you shouldn't miss for social media marketing trends 2022 to discover what customers are talking about your products and launch your business in a more organic way. Specifically, Facebook has so far updated some robust features to assist you in connecting with your customers. A group admin will have more updates to customize the group based on any concept they like. Moreover, you can make use of the subgroups or community awards to drive more excitement from customers. Other wonderful features are fund-raising and selling merchandise will definitely be helpful for your business this year.
2. Utilize Instagram features to generate new leads 
Adapting with Instagram Reels, many businesses believe that they can make it way more different than what they're doing on Tiktok. For example, you are currently launching your print-on-demand T-shirt shop mainly on Instagram, starting an eye-catching Reel video to introduce your collection or seasonal outfit will not only attract visitors to save your Reels, but they can also directly click on your account to browse for more products.
As millennials and Gen Z generation that are the most active group ages on Instagram, their impact has given a sign that any Gen Z-related content can raise a higher chance of their purchasing. Therefore, collaborating with Gen-Z creators or influencers this year can help some brands connect with this generation more profitably.
Last but not least, user-generated content is on the way to proving its potential in social media marketing trends 2022, especially on the Instagram platform. Customers now can approach more organic content not directly from brands but through other Instagram users. New year is a great opportunity for businesses to repost customers' experiences on your Instagram and build trust from the community.
3. TikTok continues to be the trendsetter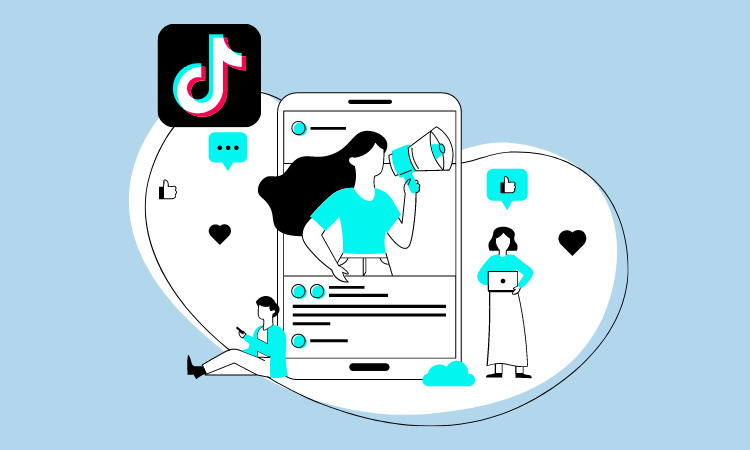 As far as we're concerned, TikTok looks like a menu where a variety of contents are put together. It is fair enough to say that TikTok is the origin of almost all current trends, from a simple dance challenge to valuable information on the hashtag #learnonTiktok, creating a space where content creators can collaborate with brands to smartly approach their target audience.
Not to mention that advertising on TikTok has undoubtedly become more profitable. As TikTok creators are trying to produce more cheerful, entertaining, and valuable content for their audience, a short video on TikTok doesn't look like an advertisement at all but rather something more friendly and closer to our daily lives, making people feel comfortable when watching those videos and even purchasing the sponsored products.
In 2022, what content creators can expect from TikTok is that this platform continues to test and find a solution to increase profits (for itself as well as the creators). Recently, the Creator Marketplace has been launching to help brands find the right creators for their advertisements. It is foreseen that this feature will help TikTok maintain its current ranking in social media marketing trends 2022, and retain content creators to keep using TikTok as a platform to earn their living.
4. Livestream shopping in 2022 – why not? 
According to Statista, the video streaming industry revenue is expected to reach approximately 82 million US dollars in 2022, and continue to grow significantly by the year 2026. Moreover, some supportive features on top social media platforms, such as Facebook, Youtube, Instagram, to name a few, are also available to boost sales for brands through live streaming.
One of the reasons why live stream shopping can save thousands of businesses during the Covid19 pandemic and become one of the best social media marketing trends 2022 is that human demand keeps increasing while staying at home. However, some customers assume that products on eCommerce websites are not trustworthy enough with only images and reviews. Therefore, real-time shopping on social media can show the products without photoshopping and provide a more authentic experience for customers.
5. The collaboration of content creators and influencers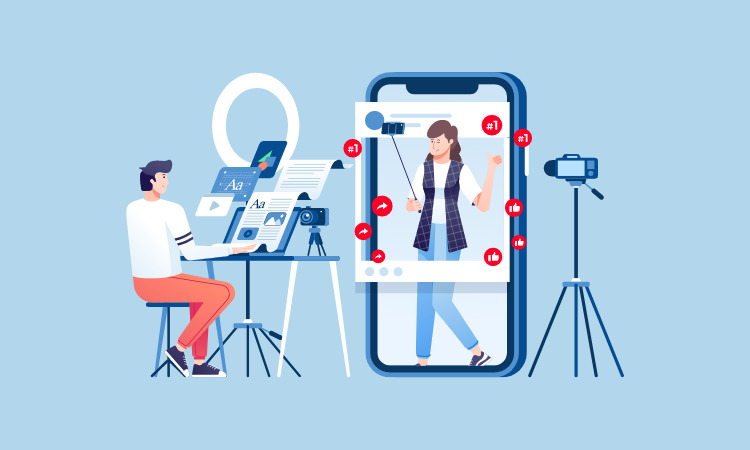 It can be confirmed that social media platforms are opening a playground for everyone to become a content creator. Take TikTok as a clear illustration where you can promote your personal brand through videos and attract both audience and businesses with your values. Instagram is also a similar case when launching Reels and other wonderful features to support brand partnerships.
As content creators and influencers are now having more chances to collaborate with brands, the sponsored products approaching their target audience don't look like advertising anymore but rather recommendations from a friend, which increases the overall interaction for both creators and businesses. Furthermore, introducing short-form videos with educational and entertaining information can help achieve a satisfactory outcome in this incorporation.
In social media marketing trends 2022, content creators can carry on with what they already applied last year in order to maintain their personal brands as well as satisfy their viewers. However, the audience is predicted to become smarter and smarter when they can effortlessly recognize which content is an advertisement or quickly identify fake reviews. Therefore, we also have to prepare for the scenario that our audience will gradually decrease. And only one way to maintain the numbers is to make your content more authentic and based on general customers' demand.
6. Long-form content makes a comeback
Although it is undeniable that 15s videos are dominating in almost all social media, especially TikTok, Instagram Reels, Youtube Short, etc. Nonetheless, let's dive a bit deeper into those platforms, we can see a time expansion is clearly happening with a 3-minute length on Tiktok or 60s Instagram Reels, and so much more.
Some businesses recognize that short videos can help generalize various ideas, while long-form content is absolutely perfect for driving the curiosity of those who already enjoy the short-form versions. That's why we can say that the combination of short and long content videos will make further progress in social media marketing trends 2022.
Not to mention that there are already some social media designed for promoting long-form content: Youtube, Instagram Video, Facebook Watch, and so on. This is a year when your business can tell your audience more about product guidelines and features for more than 15 seconds.
7. Launch an eCommerce shop on social media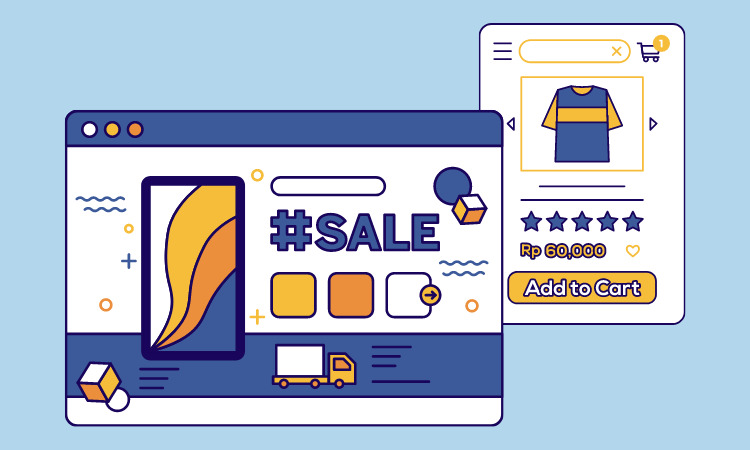 When it comes to eCommerce, people will choose Amazon, eBay, or other prevalent platforms helping them to approach a variety of target audiences. However, if you've already promoted your brands on social media and have a considerable number of loyal visitors, why not make use of those channels and sell your products more profitably?
For Instagram-based brands, utilizing the Instagram Shop feature is a great idea to upgrade user experiences when customers can read more about your product information through feed and story. According to a study by Facebook IQ, Instagram Shop makes about 87% of customers' shopping easier than ever, leading to some of their actions such as clicking the business's website, hitting the "follow" button, or even deciding to make a purchase.
Along with Instagram is Facebook Shop. As those Meta company apps are linked together, you can provide customer support or track delivery via WhatsApp, Messenger, or Instagram Direct seamlessly. There are more social media marketing trends 2022 right below will be super helpful for you to build brand awareness without involvement in any eCommerce website but rather your own social media accounts. So, keep updating with us!
8. Social listening is the key to attracting gen Z
As we can see, the era of Gen Z continues to create an impact on social media, leading to opportunities for businesses and brands to promote relatable products for this age group. Are you curious as to why we can utilize social listening to understand gen Z?
Gen Z is described as a group of people who grew up with the Internet. They are eccentric, rebellious, sometimes tech-addicted, and anti-social. They even make up some definitions or stories that represent their generation. To sympathize with gen Z can be very tricky.
However, with social listening in 2022, it is advisable that businesses should avoid communicating through phone calls with gen Z and instead, catch up with what they are discussing on social media. You don't have to pretend to be a gen Z but can be in harmony with them by browsing for trends, news, hashtags, or challenges. It would be a great idea to apply those Gen Z-related topics to your products or social media blog, and receive a surprising engagement from them.
9. Short-form video content continues to strive successfully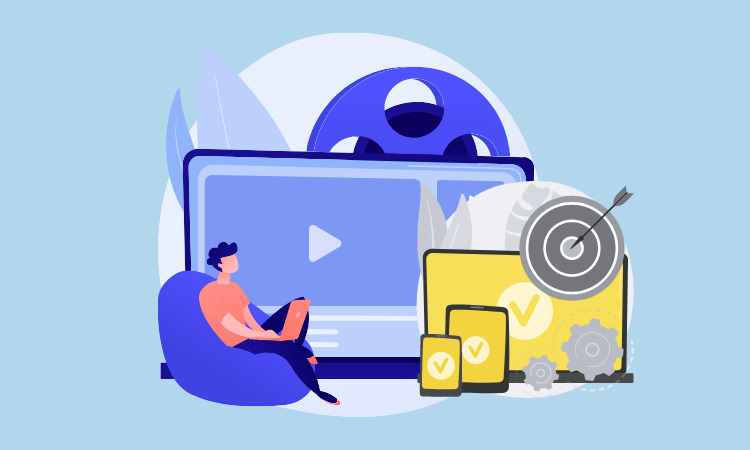 Apparently, easily-absorbed content is predicted to never be out of date, and continue to perform with its robustness in 2022. With TikTok, Instagram Reels, Youtube Short, and other short video platforms, audiences now can update thousands of information within seconds, and they are totally satisfied with that. Not to mention a lot of re-up videos are also available on Facebook Watch for both entertaining and learning.
The prevalence of short-form content is undoubted. However, to make it more effective and become social media marketing trends 2022, businesses can consider turning those Reels and TikTok videos into their ads campaign. This may generate more curiosity of your target audience as well as make your promotion more organic than simple news feed ads.
What's more, starting a brand challenge is an inspirational idea in which you can collaborate with an influencer to proliferate the popularity of your promoted products.
Don't forget about leveraging the user-generated content to increase the authenticity of a particular product. Sharing or reposting customers' experiences will generate more potential customers visiting your business.
10. Social Audio is on the rise
With the undeniable popularity of Clubhouse, Twitter Spaces, Facebook Live Audio Rooms, etc, we can clearly assume that 2022 will be the year of social audio marketing trends. To put it simply, investing in social audio platforms is worth a try as it helps to build a real-time interaction between businesses and active listeners (customers) and to create a chance where the audience can participate in a professional conversation with businesses.
So, what action should we take to be beneficial from those social media marketing trends 2022? According to Jeremiah Owyang, there are 20 different ways you can utilize social audio platforms. Take the Customer Care aspect as an example, when one business is way too busy to handle each type of customer, hosting a peer-to-peer support conversation will create a comfortable place for customers to ask and share their experience when using your products. Another vivid illustration when it comes to social audio strategies is that you can start a live education – where it is your opportunity to teach customers about your company's value or provide meaningful "lectures" that customers can apply in their daily lives with your products.
What's next?
Feeling excited towards a year with success yet? After reading this article, although there are some social media marketing trends that are totally matched with what you're about to plan, numerous predictions can let you down as expected.
Put in mind that everything is just our forecast and nothing can be uncertain. Follow your instinct and who knows you can still create values even without following any of our advice! Best of lucks!