Shopify is known as the most popular ecommerce system. Whether you're starting a new store or wanting to expand an existing one, the best email marketing for Shopify is a must-have for you.
You can enhance your email marketing return on investment (ROI) and automatically contact your present and future consumers using email marketing tools, but how can you get the most out of the best email marketing for Shopify? 
We'll look at 15 best email marketing for Shopify in this post, give you an idea of what to look for in these apps, and let you select based on your company needs. Let's check it out now!
1. Why Do You Need Email Marketing?
Isn't this a fantastic way to expand your business? Why not take advantage of this? You can simply keep your customers updated and send automatic emails such as welcome emails and abandoned cart emails, as well as provide mobile access to clients and personalize your beautiful messages which is directly sent to your lovely customers. Let's take a look at what you can anticipate from the best email marketing for Shopify.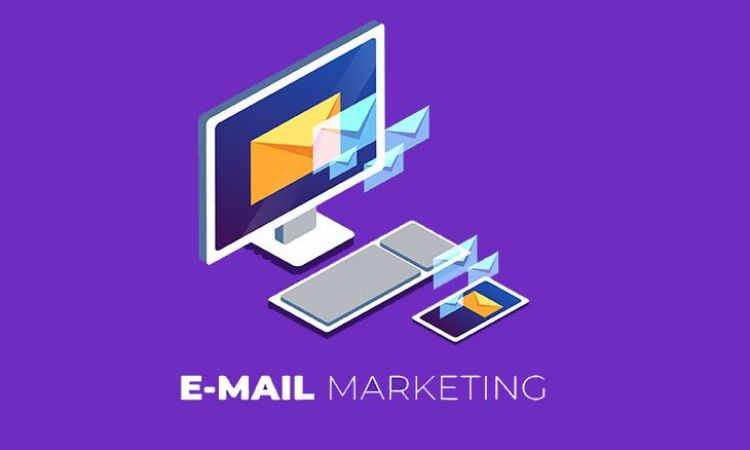 1.1. Maintain communication with your target audience
Emails can help you remain in touch with your consumers who have the ability to check their email. This email may simply state, "Hi, we've been thinking about you, here's a fantastic offer!" or "Here's an update on what's been going on here in the last few weeks." Those who have subscribed to your email list have already agreed to receive these messages. So they'll probably increase consumer engagement.
1.3. Emails elicit responses
Email has been used as a means of communication for a long time, nearly 40 years. With the passage of time, email has swiftly become one of our key ways of communication. In some manner, we've all been trained to respond to emails. The alternatives are unlimited, whether you want to reply, forward, click through to anything else in the email, delete, buy anything, or sign up. Emails are frequently responded to in some fashion. In fact, email marketing accounted for nearly a quarter of all sales last year.
2. Basic Features of Email Marketing Apps
Forms that link seamlessly with Shopify — Ideally, any forms on your Shopify site will connect with your email marketing provider as soon as you set up the integration, without the need to input code.
Contact synchronization – Both current and new customers' contact information and purchase history should be able to be imported directly into your email tool.

Customer segments based on purchase history — A solid email platform should allow you to establish customer segments based on purchase history. Some even allow you to track which goods clients have browsed (but not purchased) and develop categories based on this information. When you import contacts from Shopify, a few apps additionally produce pre-built segments for you (e.g. first-time customers, repeat customers).

Campaigns that are automated or triggered — Automated campaigns like abandoned cart, order confirmations, cross-selling and upselling promotions, and suggested product emails are a must-have in an email marketing solution.

Reporting – Your email marketing provider should be able to report on how much income was made by each individual email so you know how successful each campaign is. This ecommerce reporting function is available in all of the tools listed below (with the exception of ConvertKit, who are working on building this capability).
3. Top 15 best email marketing app for Shopify
3.1. Privy Email Marketing App for Shopify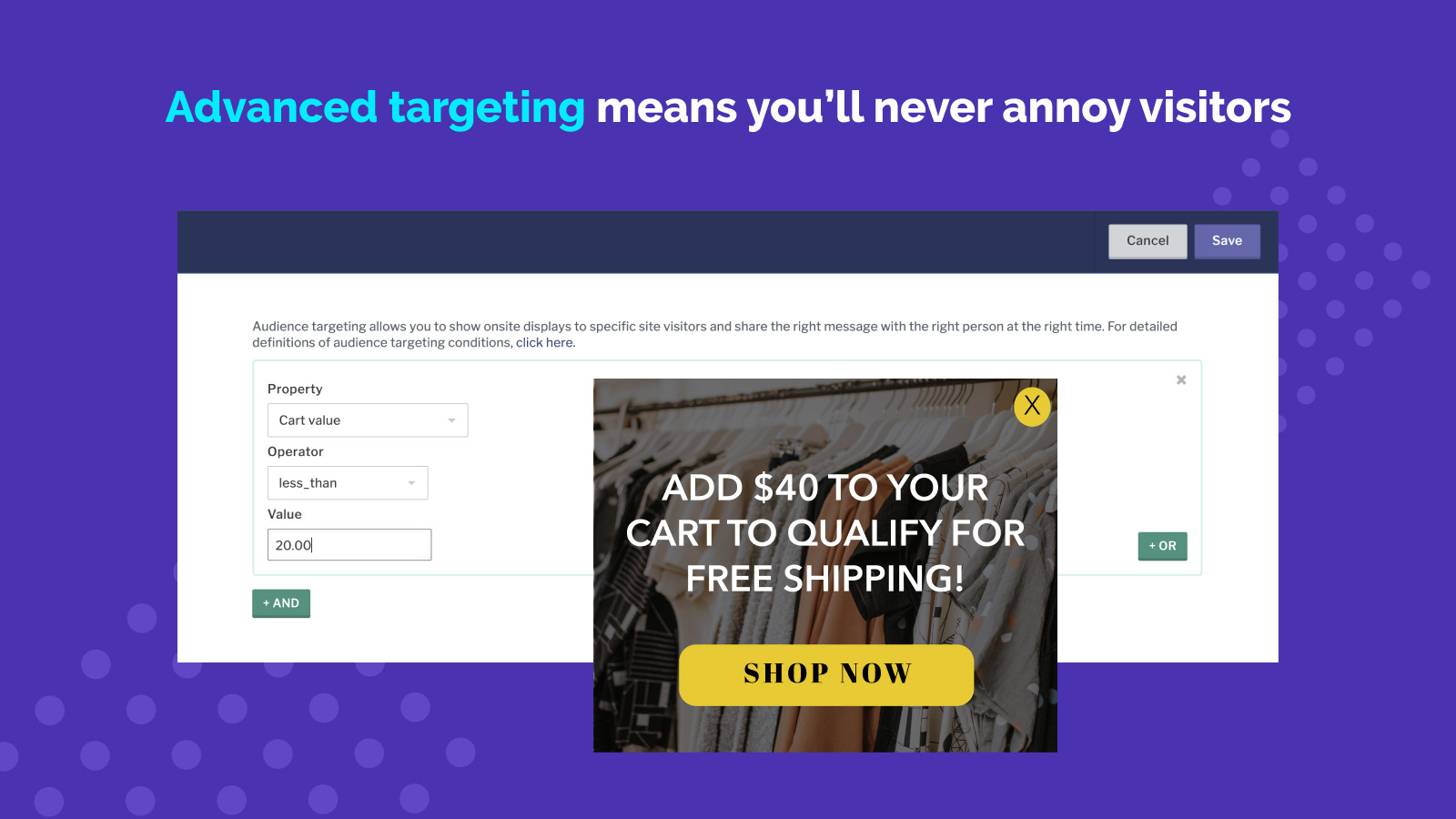 Given that Privy has 4.6 stars and over 18 thousand 5-star ratings in the Shopify App Store, we decided to take a deeper look at this best email marketing for Shopify. Privy – an Email marketing app for Shopify helps to increase your website conversion, grow their email & SMS lists, and drive more sales.
Pricing:
Up to 100 subscribers: Free

Up to 250 subscribers: $15/month

Up to 2,000 subscribers: $30/month

Up to 3,000 subscribers: $45/month

Up to 4,000 subscribers: $60/month

Up to 5,000 subscribers: $75/month
3.2. Omnisend Email Marketing Shopify App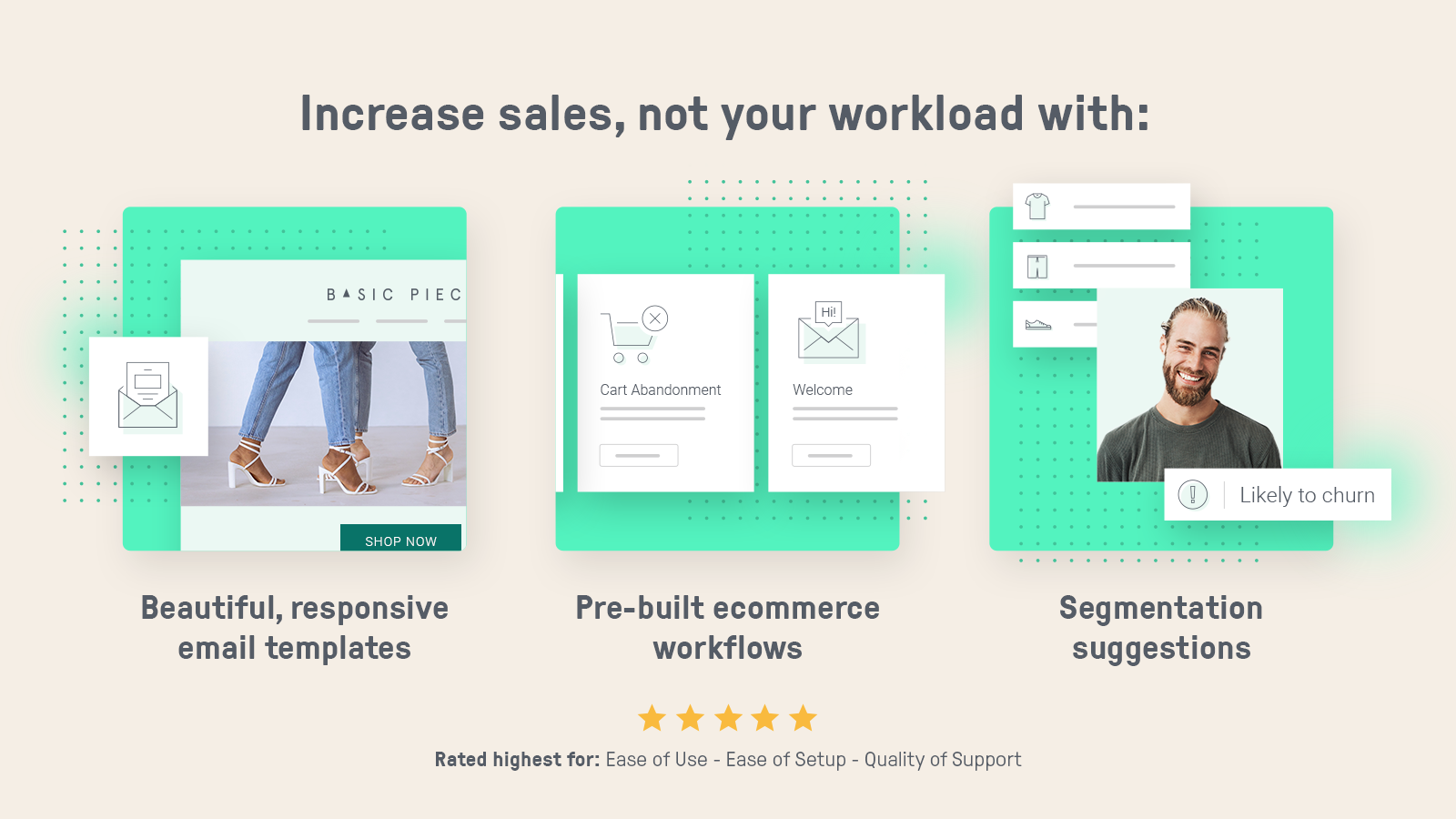 Omnisend, a multi-channel supplier with a strong focus on eCommerce, takes the top rank on our list without a doubt. This nifty solution includes a slew of automation for various phases of the customer journey (browse abandonment, cart abandonment, order confirmations, and so on).
Omnisend also lets you send SMS, push alerts, and Facebook and WhatsApp messages in addition to email.
Pricing:
500 emails/month to up to 250 contacts: Free

Up to 500 contactable subscribers and 6,000 emails/month: $16 per month

Up to 1,000 contactable subscribers and 12,000 emails/month: $20 per month

Up to 5,000 contactable subscribers and 60,000 emails/month: $65 per month
3.3. Consistent Cart-Abandoned Cart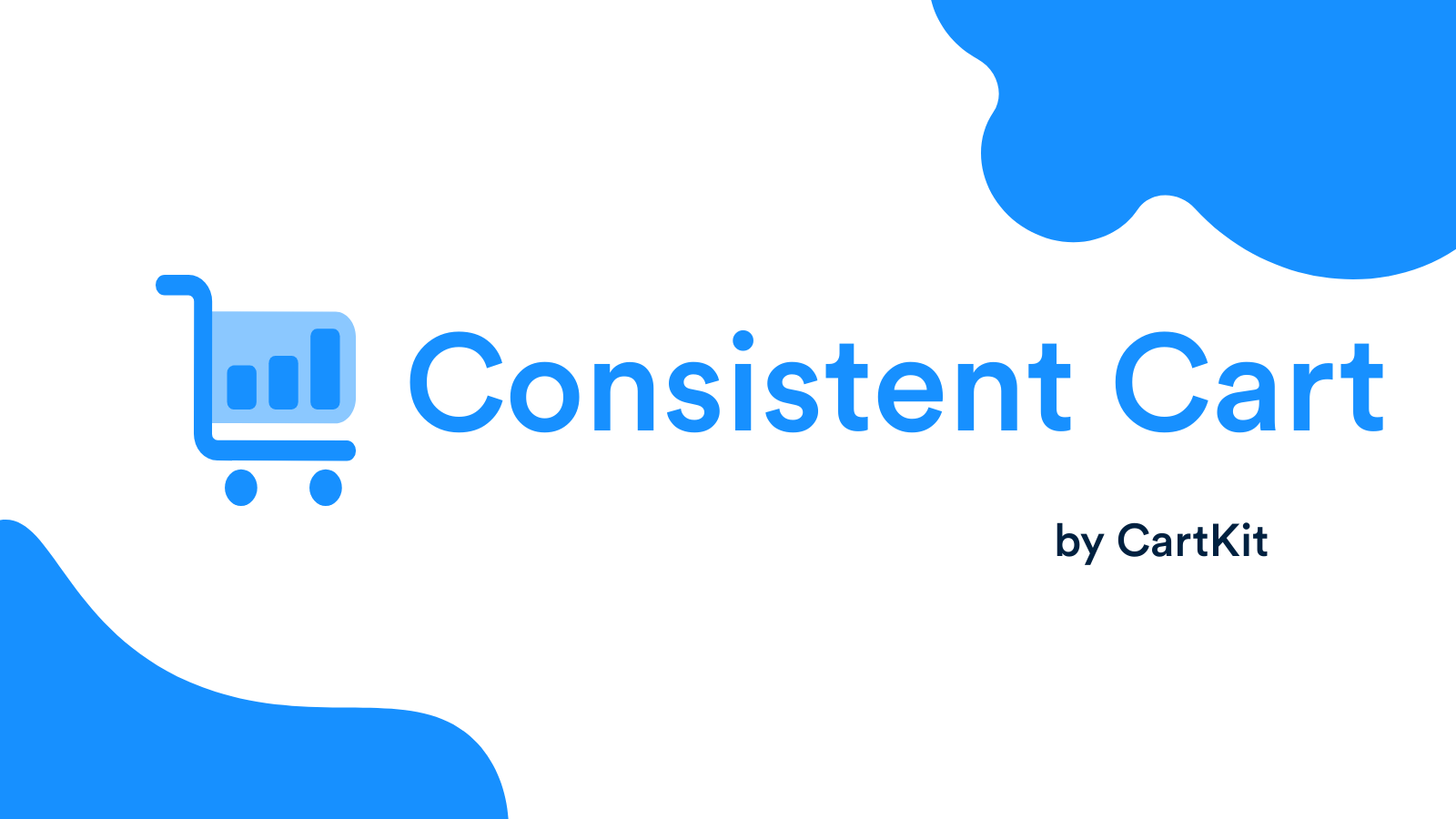 Consistent Cart is a cart recovery tool for Shopify store owners that reminds customers to finish checking out their abandoned carts. When a user logs in, the app's main role is to save the goods in their shopping basket.
Features:
Cart abandonment campaigns

Pop-up to add to cart

Monitor your activities.

Syncing carts across devices
Pricing: 
Free trial for 14 days

Pro: Starting at $29 per month
3.4. Justuno Email Marketing App for Shopify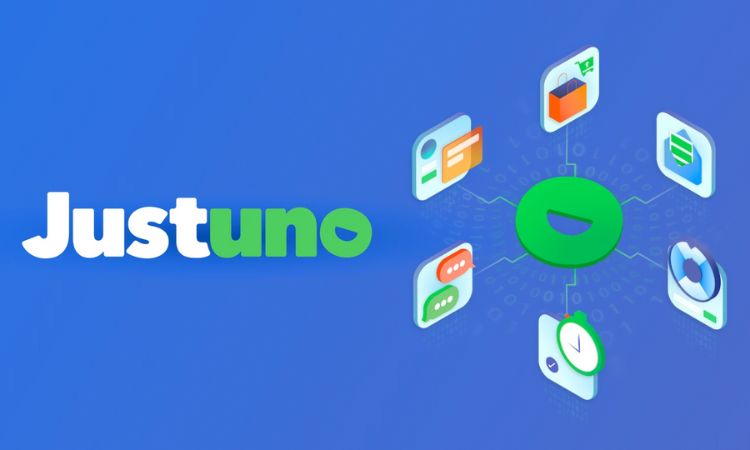 Justuno is a visitor conversion tool driven by AI that Shopify merchants of all sizes trust. It delivers intelligent lead capture, tailored website messaging, and actionable analytics that convert clicks into conversions by utilizing billions of data points. Justuno provides services from upselling and cross-sell to exit offers and abandoned basket recovery, message banners, and more.
Features:
Pop-ups and on-site messaging

Intelligent segmentation and targeting

Marketing and sales analytics

Conversion optimization
Pricing:
14 day-Free Trial

Pro Plan 1: $29/m

Pro Plan 2: $49/m

Pro Plan 3: $99/m
3.5. MailChimp Shopify App Email Marketing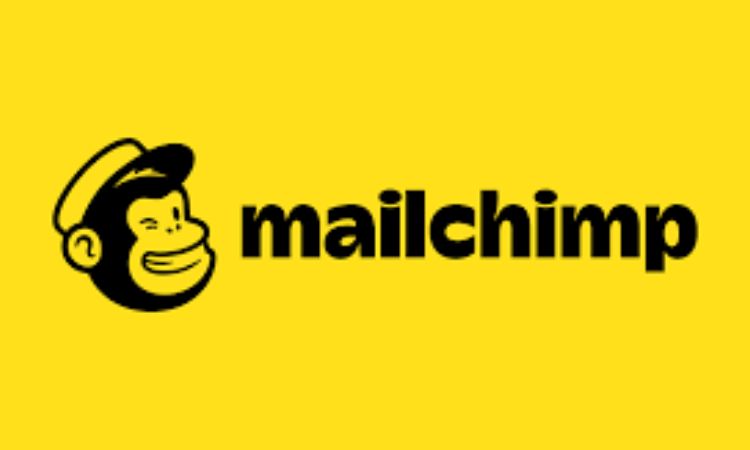 Does Mailchimp Offer Best Email Marketing for Shopify? is an often asked topic, and although the answer is yes, it hasn't always been so. After failing to reach an agreement with Shopify over terms of service, Mailchimp took Shopify from their list of integrations for a few years, but some pointed out that the move coincided with Mailchimp's acquisition of a Shopify competitor.
Pricing: 
These figures are for their Essentials package, which features a 10-times-your-maximum-contact-count mailing limit, three audiences, single-step automation (such as abandoned cart), segmentation, and a built-in CRM and landing pages.
Free for up to 2,000 contacts

Up to 500 contacts: $9.99

Up to 2,500 contacts: $30.99

Up to 5,000 contacts: $52.99

Up to 10,000 contacts: $78.99
3.6. Campaign Monitor Email Marketing App
The next best email marketing for Shopify is Campaign Monitor which is a web application that lets you create, manage, and deliver HTML e-newsletters to an online mailing list. 
Features:
Seamless Shopify integration

Ready automation recipes

Segmentation

Customer reviews

Abandoned cart emails, on-brand receipts, email newsletters
Pricing:
Basic: $9/m

Unlimited: $29/m

Premier: $149/m
3.7. Klaviyo Email Marketing App Shopify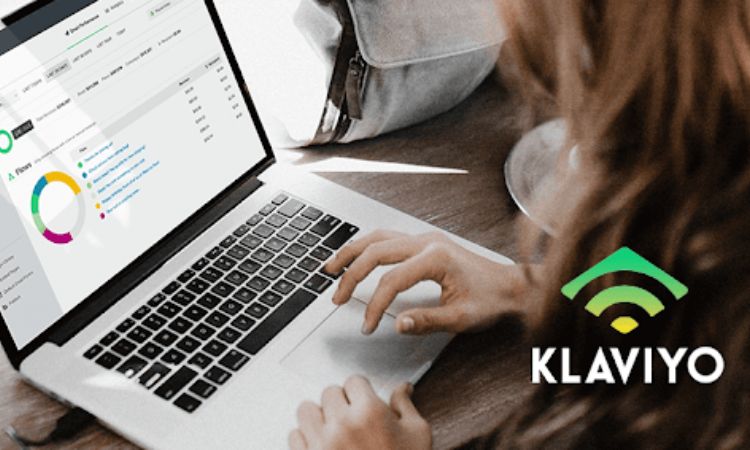 Klaviyo Email Marketing App for Shopify is an eCommerce marketing software, which makes it an excellent fit for Shopify store owners. Klaviyo claims on their website that "Shopify merchants make $85 for every $1 they spend with Klaviyo." Who knows how this stacks up against the other tools in the list, but that's a fairly nice return on investment.
This rise in earnings is undoubtedly attributable to their extensive segmentation and automation operations, which are surprisingly simple to set up.
Pricing: 
Up to 250 subscribers and 500 emails/month: Free

Up to 1,000 subscribers and unlimited emails: $30/month

Up to 5,000 subscribers and unlimited emails: $100/month
Up to 10,000 subscribers and unlimited emails: $175/mo

nth
3.8. Jilt Shopify Email marketing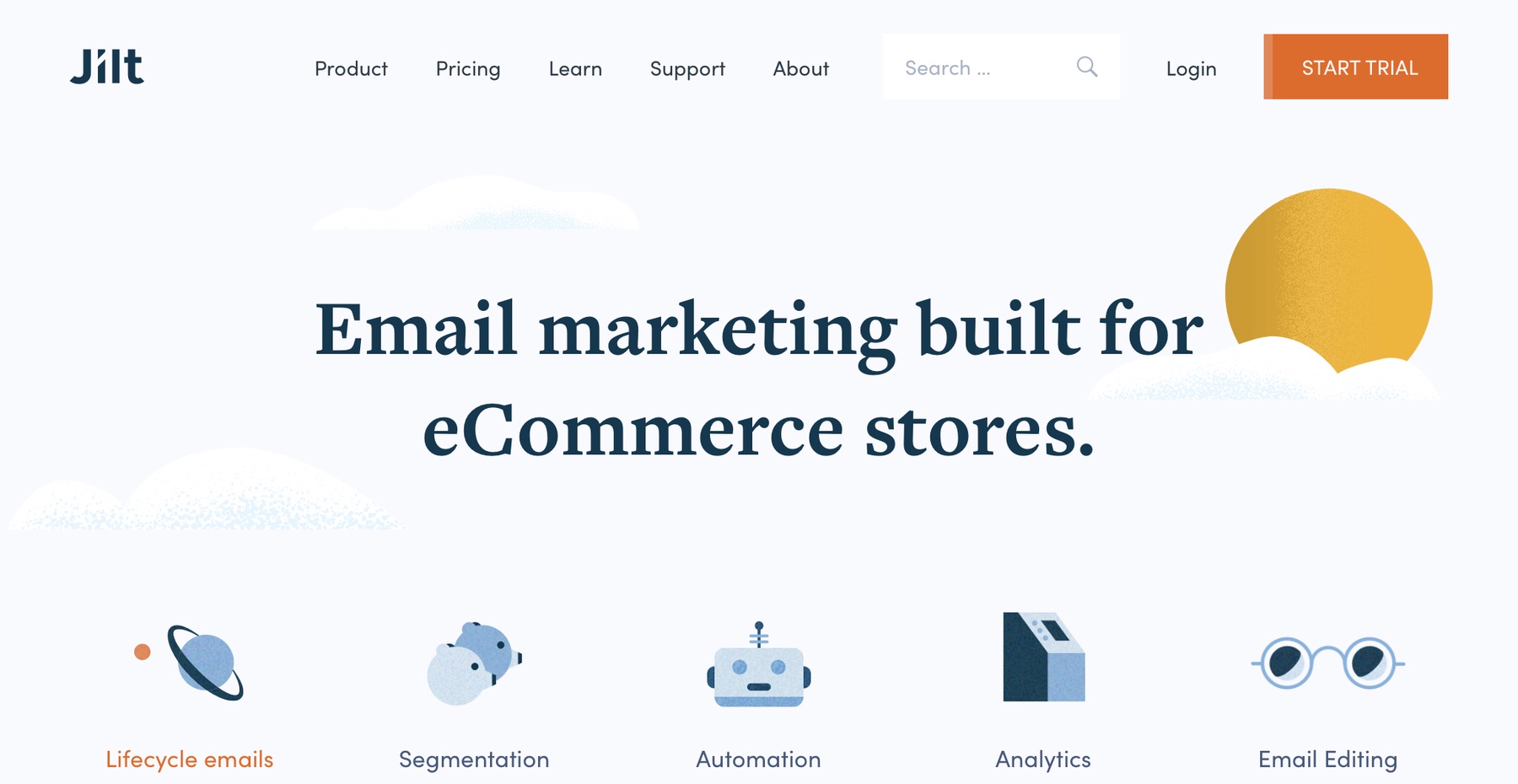 Jilt is a service that assists eCommerce business owners in tracking and recovering abandoned orders. Works with Shopify and WooCommerce without a hitch! Jilt has assisted business owners in recouping more than $14 million in income. Consider what it may mean for your business in the long run! 
On Shopify, Jilt has a 4.7 rating from 650 customers. 
Features:
Abandoned cart/welcome/follow-up/reward/feedback emails or reminders

Drag and Drop content

Click-through rates, conversion, revenue, and analysis reports

Add upsells and discounts

Manage multiple Shopify shops and add your team

Deliverability
Pricing:
Free limited version

Growth: $29/m
3.9. Seguno Email marketing App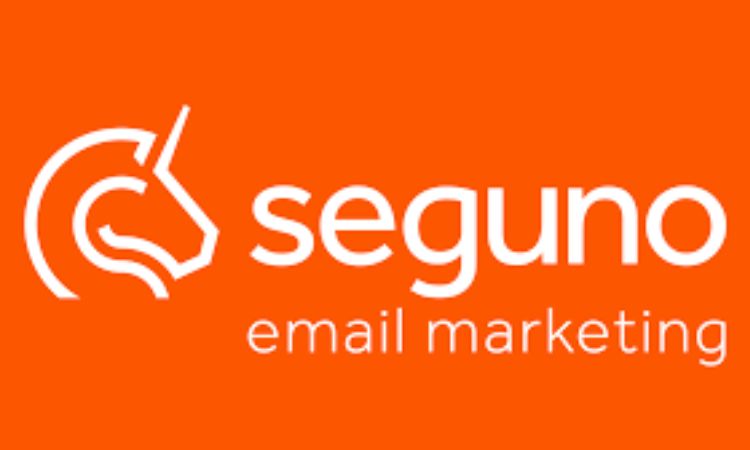 Seguno is one of the best email marketing for Shopify. Increase your sales with high-converting newsletters, email automation campaigns, and Facebook, Instagram, banners, pop-ups, and other social media connections.
Features:
Seamless integration

Detailed Shopify conversion reports

Solely focused on Shopify

Welcome emails, discount reminders, abandoned cart emails

Automated discount emails
Pricing:
Free Trial

Starting from $10/m
3.10. Spently Email marketing App for Shopify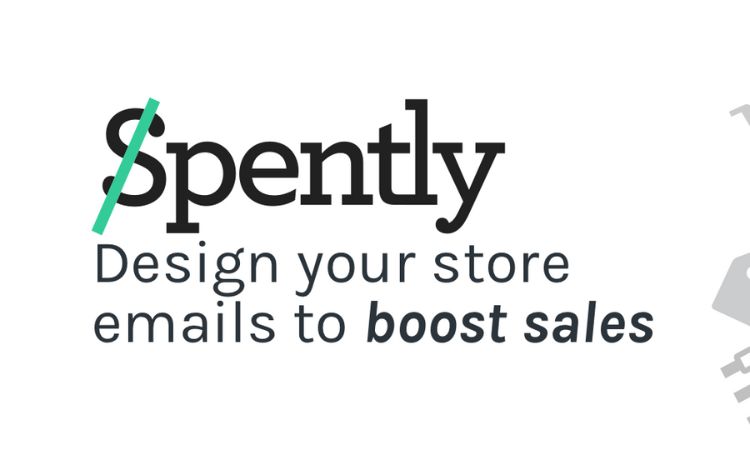 Spently is a "quick optimization" solution that helps you improve the often-overlooked notification emails that Shopify sends out to your customers automatically.
Features:
Discount emails, automated follow-up emails

Analytics and insights

Product up-sells and customer behavior
Pricing:
14-day Free Trial

Essential: $99,99/m

Growth: $199,99/m

Premium: $399/m
3.11. SmartrMail Email marketing App for Shopify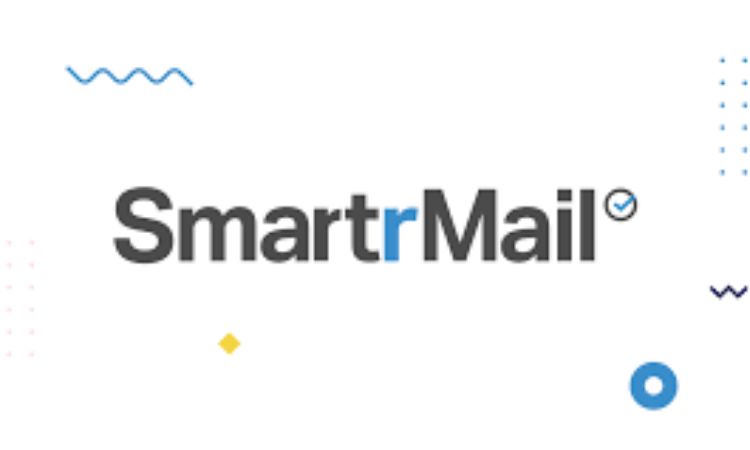 SmartrMail is a system created exclusively for e-commerce. It only works with clients that already have an online store, and Shopify is one of the key platforms they use.
SmartrMail says that its consumers have produced an additional $81,602,159 in revenue as a result of its services.
Pricing:
Up to 1,000 contacts: $33/month

Up to 5,000 contacts: $53/month

Up to 10,000 contacts: $78/month
3.12. Active Campaign Auto Email marketing App for Shopify
ActiveCampaign has a great reputation in the marketing automation space. Thanks to its Shopify Deep Data Integration, it now makes this available to Shopify store owners.
Store owners may take use of Active Campaign's CRM, dynamic segmentation and tagging, conditional email content (e.g., various items and offers based on what a contact is interested in), and complex automations, among other capabilities. There are also other integration solutions (Zapier, Revenue Conduit) available.
Pricing:
Up to 1,000 emails per month: $29/month

Up to 5,000 emails per month: $99/month

Up to 10,000 emails per month: $155/month
3.13. Constant Contact Email marketing App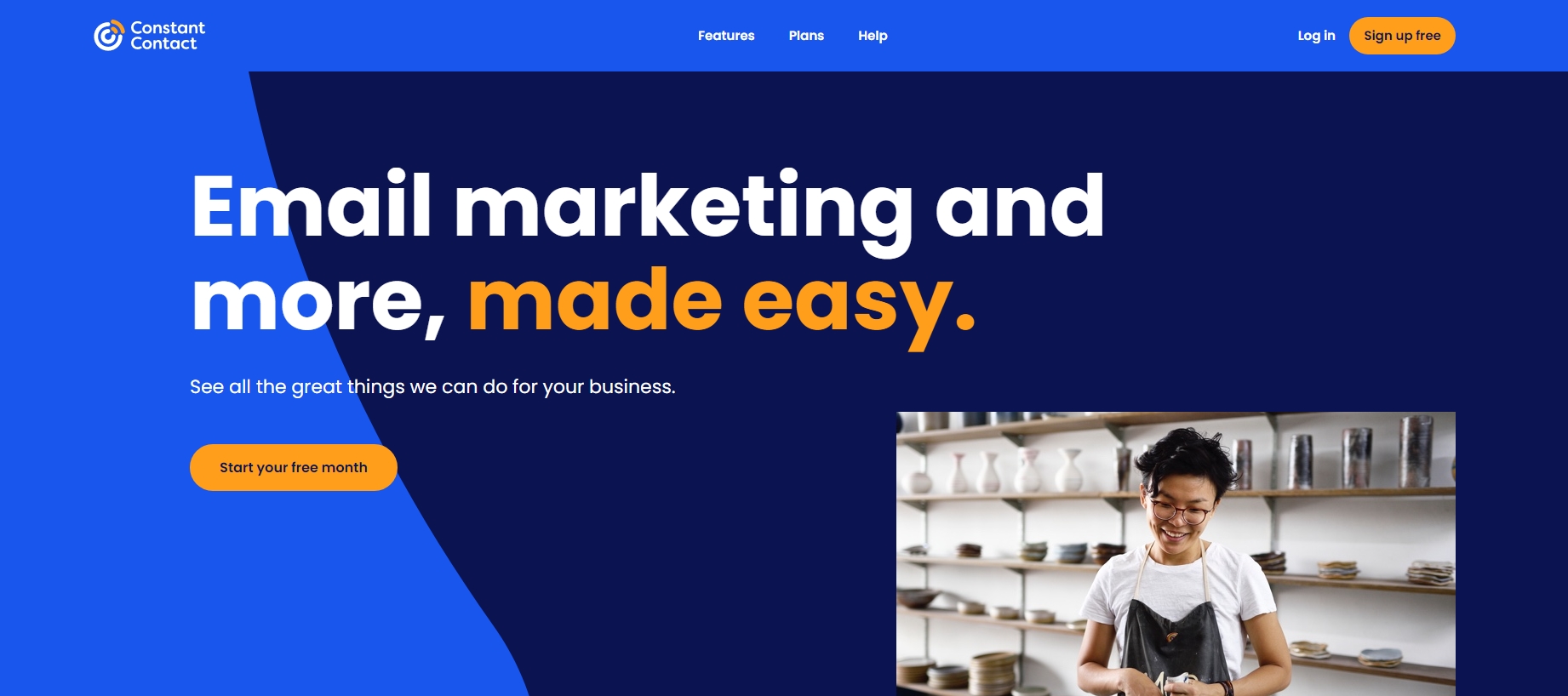 Businesses may import customer data from spreadsheets or email programs like Gmail and Microsoft Outlook into Constant Contact's email marketing solution. To capture new contacts and grow email lists, email sign-up forms may be customized and integrated on web pages or Facebook pages.
Features:
Segmented data and integration

Customizable pop-up and sign-up form

Mobile-friendly email templates
Pricing:
30-day Free Trial

Starting at $20/m

Plus: $45
3.14. AWeber Email marketing app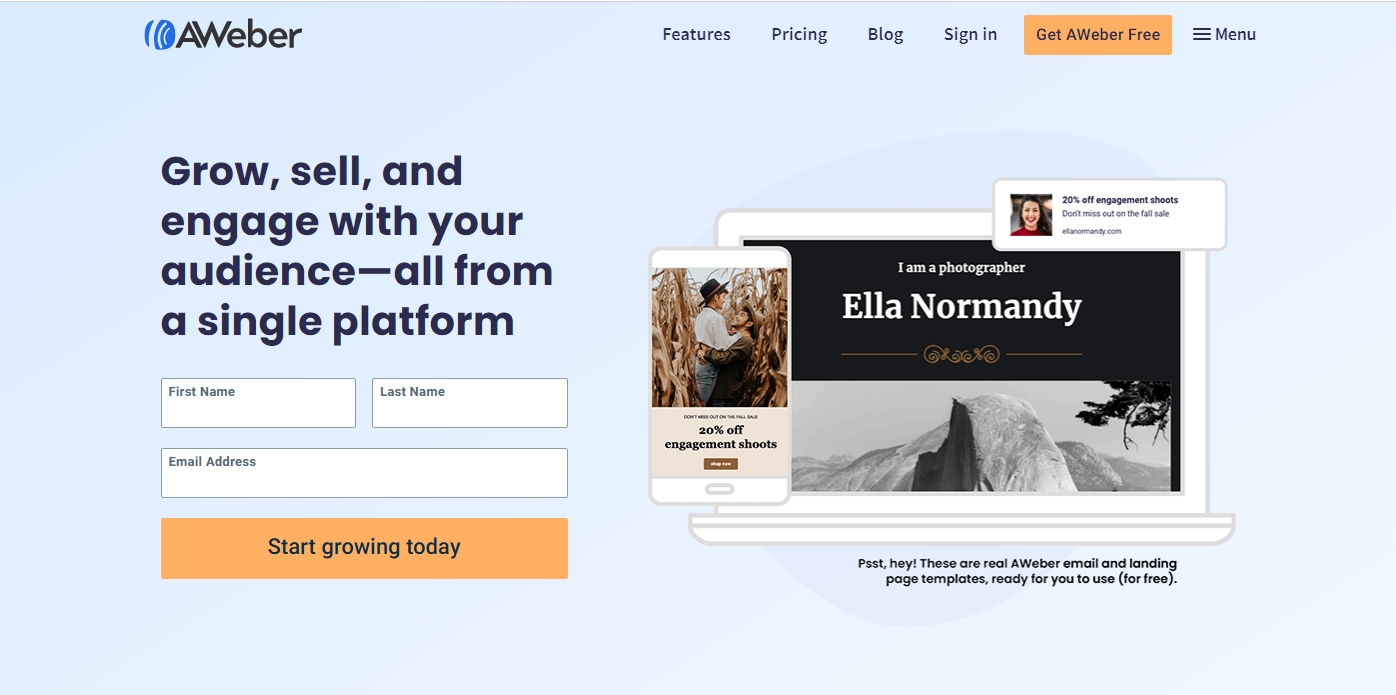 AWeber is the best email marketing for Shopify that lets you build a mailing list and collect data for it. Create newsletters that may be emailed to your list of subscribers. Use 'autoresponders' to automate your best email marketing for Shopify.
Features:
Deep data integration

Customizable pop-up sign-up form

Segmentation

Analytics
Pricing:
30-day Free Trial

0-500 subscribers: $19/m

2501-5000 subscribers: $49/m

Variable offers depending on subscriber amount
3.15. Drip Email marketing app Shopify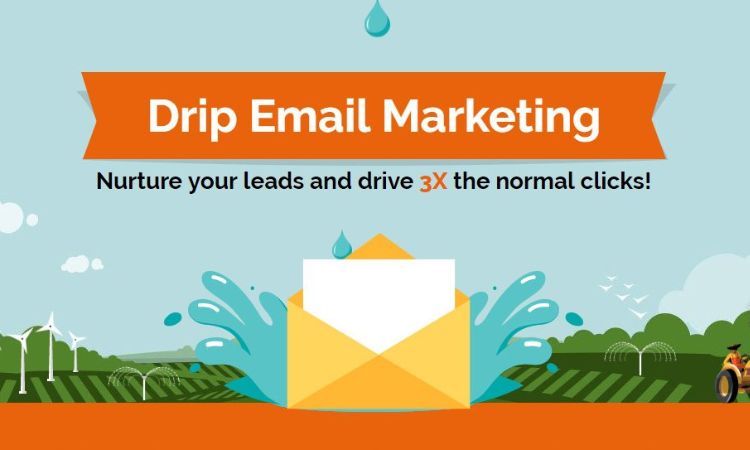 Drip is the tool for you if you want to be able to create automation based on even the tiniest actions taken by customers on your store (e.g. viewing a product, creating/deleting a checkout, placing/canceling an order) or very specific data points. They term themselves the 'Ecommerce CRM' since they place a heavy focus on facilitating communications at every stage of the individual customer's journey.
They also have a Facebook Customer Audiences connection, allowing you to mix targeted Facebook advertisements with Shopify automated campaigns.
Pricing:
Up to 500 contacts: $19/month

Up to 1000 contacts: $29/month

Up to 2,500 contacts: $39/month

Up to 5,000 contacts: $89/month

Up to 10,000 emails per month: $154/month
4. Final thought
Assuming you understand the value of the best email marketing for Shopify, you should begin making a list of your company's requirements.
Make sure the app(s) you choose to match your subscriber requirements, has the features you need to expand your eCommerce business and are within your budget. You may always try out free trials to see which software best suits your needs.
What is the best email marketing for Shopify? I hope this essay offered you some food for thought and helped you make a decision. After all, the ideal software is one that meets your specific requirements.