Amazon is one of the world's leading online retail kings, working in the form of an eCommerce website. The number of sellers and buyers on this website is extremely huge. Not only diverse in products, but Amazon is not limited to the scope of a country, region, or continent. It works worldwide.
The items listed for sale on Amazon come from many different brands. Therefore, customers coming to this eCommerce website can easily find the products they need. To better understand the giant scale of this platform, check out the Amazon Statistics below.
1. Amazon Statistics – The Key metric on Amazon Business
1.1 Amazon's eCommerce Market Share – Amazon Statistics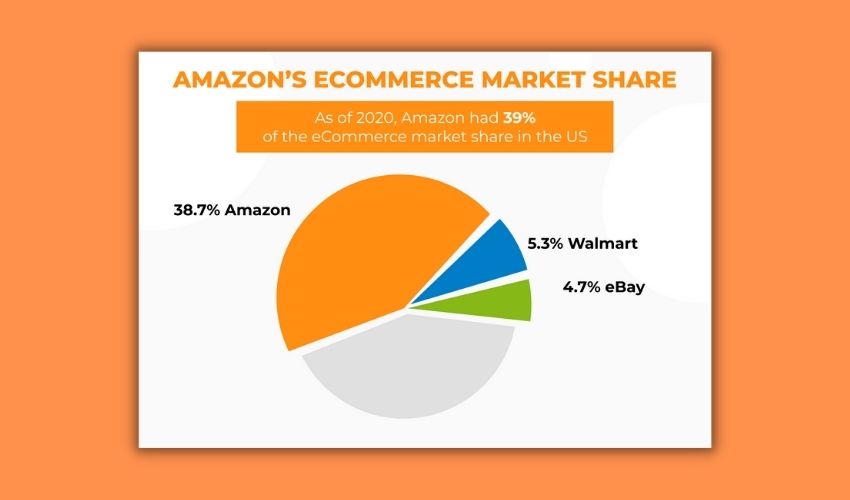 According to Statista, Amazon holds a large share of the eCommerce market, especially in the US, about 39% in 2020. This number is predicted to increase by 50% by the end of 2021. The increasing demand for online shopping of the majority of people makes this shopping platform extremely popular. Amazon is more than just a destination for people to buy products, over 79% of consumers go to Amazon to start searching for their products no matter where they intend to make their purchase.
1.2 Amazon Expenses – Amazon Statistics
Running such a large business comes with significant costs. These expenses will increase significantly year by year as the business grows. Here is a breakdown of some of Amazon's biggest spending in 2020 and how many percentages it changes since 2017 (taken from Statista).
The metric in 2021:
Fulfillment operations: $58.5 billion
Shipping costs: $61.1 billion
Marketing costs: $22 billion
Annual advertising costs: $10.9 billion
The percentage change since 2017:
Fulfillment operations: 132%
Shipping costs: 189%
Marketing costs: 120%
Annual advertising costs: 83%
1.3 Number of Amazon Prime Members – Amazon Statistics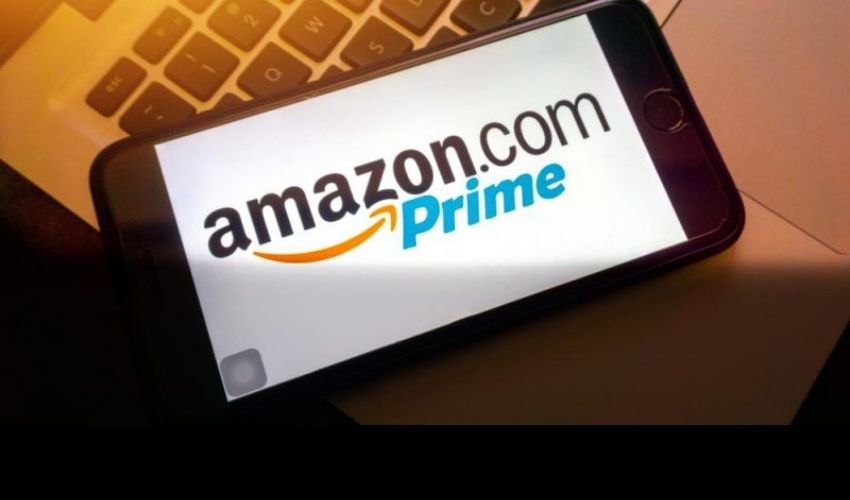 According to published figures from Statista, 2021, there were more than 200 million Amazon Prime subscribers as of Q1 2021 of which more than 148 million users are in the US. It is predicted that by the end of 2021, there will be 74.4% of US households are likely to become Prime members. They are representing 65% of all Amazon customers in the US. So why is the number of members so high?
Many Amazon customers are members of the Amazon Prime program. There are many benefits from Amazon as long as you are Prime. Those benefits include free two-day shipping for many products and access to their online video service and more.
1.4 Amazon Revenue – Amazon Statistics
To a large-scale shopping platform like Amazon, have you ever wondered how many orders it receives a day? According to Market.us, this website shows that Amazon ships nearly 1.6 million packages per day (not counting multiple orders shipped together or items completed by sellers). As such Amazon generated about $346 billion in global retail sales in 2019 which translates to $950 million in retail sales every day (Statista).
Let's see how much Amazon makes with all these sales according to Statista:
Amazon total revenue: Total revenue in 2020 is $386 billion
Amazon net income: The total net income in 2020 is $21.3 billion
1.5 Amazon Web Traffic – Amazon Statistics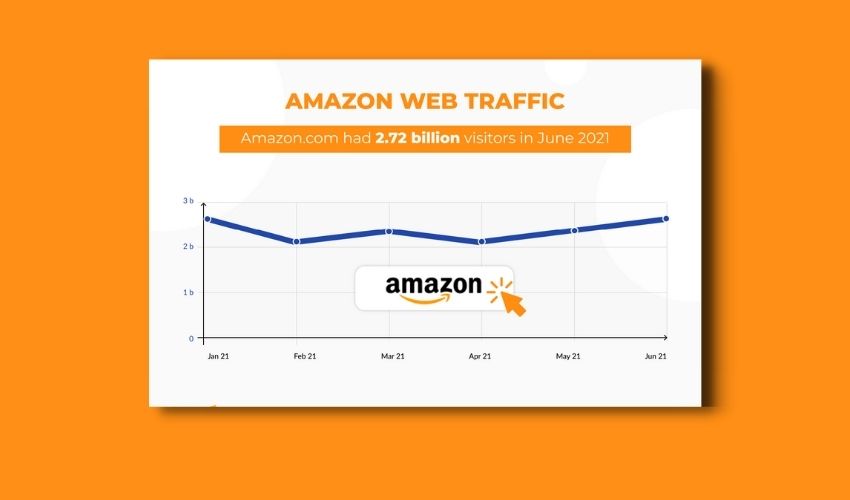 Every month Amazon continuously receives more than 2 billion website visitors
According to Similarweb, Amazon attracts more than 2.72 billion visitors
These numbers making Amazon.com the most visited eCommerce platform in the world. Overall, Amazon is the 4th most popular shopping website in the US and 11th in the world. Mobile shopping is becoming more and more popular among the online population. This is likely due to the seamless experience that shopping apps are committed to providing to their customers. The fact is that customers can buy their favorite products on the go, they don't need to sit in front of a desktop to shop online. This makes online shopping simple and easy.
1.6 Number of Products on Amazon – Amazon Statistics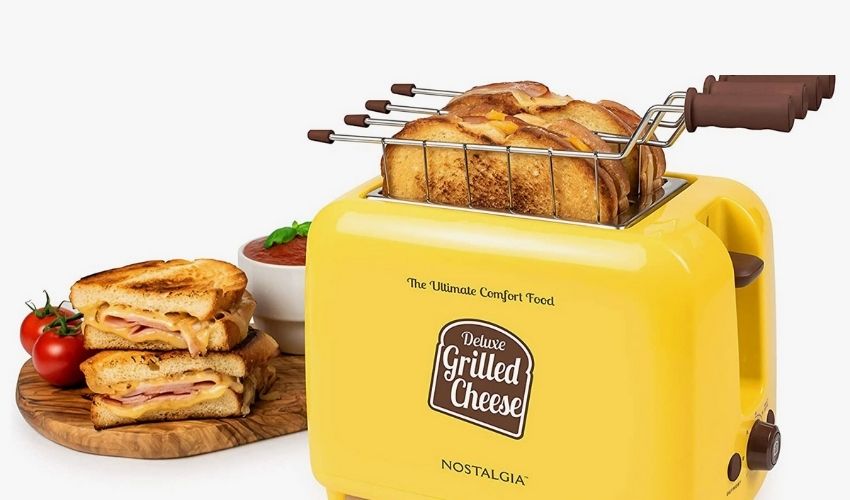 According to figures from Retailtouchpoint, there are more than 353 million products on sale on Amazon, 12 million of those are sold by Amazon, the rest are sold by third-party sellers (this total does not include books, media, and services). Some of Amazon's most impressive products in categories are traditional ones like bread and butter for department stores and big-box retailers, including:
Clothing, shoes, and jewelry: 33.4 million products sold
Tools and home improvement: 11.1 million products sold
Home and Kitchen: 64.3 million sold
1.7 Amazon's Global Presence – Amazon Statistics
To be able to become one of the largest online shopping platforms, appearing in many countries is not surprising. Amazon is present around the world in 17 different international markets, many of which have as much traffic as the United States. That's why Amazon is in the top 4 most visited eCommerce platforms in the world. Amazon's massive global presence creates a large, widely distributed workforce. According to Statista, as of 2020, Amazon has about 1,298,000 employees.
1.8 Number of Amazon Users – Amazon Statistics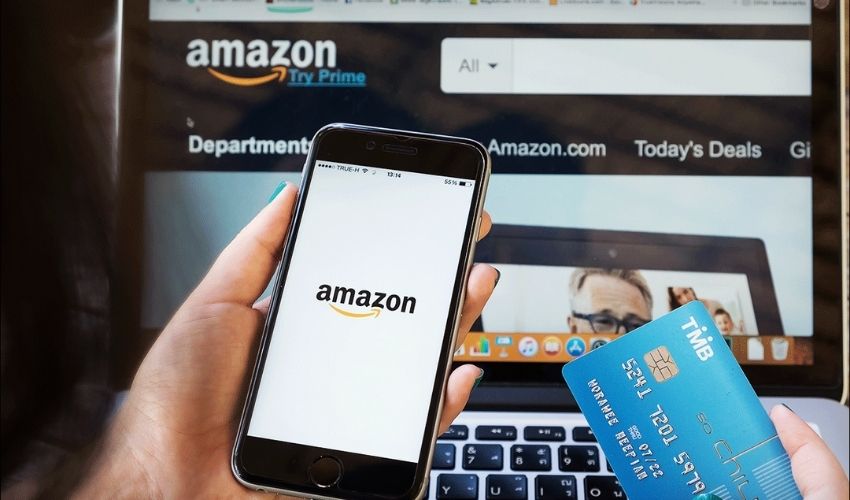 We usually only focus on the number of sellers on Amazon, so how many people use Amazon? Many predictions suggest that this market has the support of more than 300 million active users. In fact, in the US alone, 65% of the population visit Amazon once a month to shop for products, according to a 2020 report. A  significant number of these shoppers have Amazon Prime memberships.
1.9 Number of Sellers on Amazon – Amazon Statistics
Amazon is a popular marketplace that has a total of 6.3 million sellers worldwide, of which 1.5 million are active sellers, the rest have no products listed for sale. For the full half of this year, 470.000 sellers have joined the Amazon market, which means an increase of 1,837 new sellers per day, or 76 people per hour, or even 1 person per minute. At this rate, an estimated 670,000 new sellers will join Amazon by the end of the year.
2. Is Selling On Amazon Worth It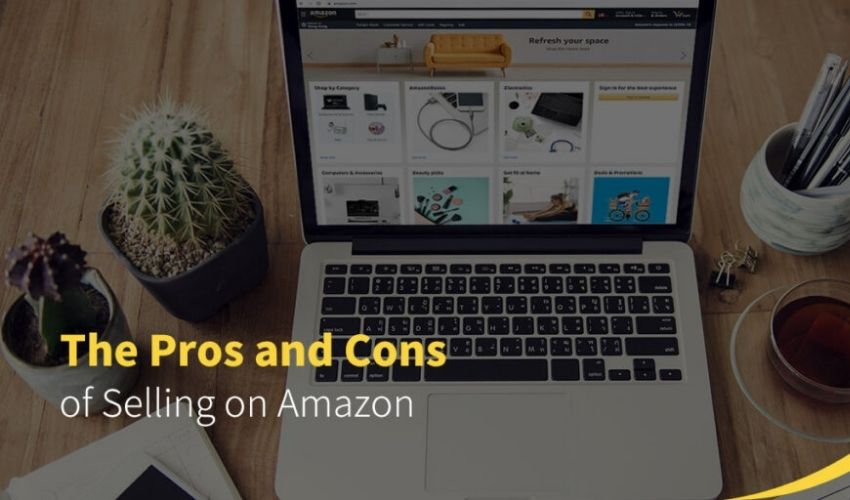 2.1 The Pros of Selling on Amazon
After getting to know about Amazon Statistics, you may still wonder about the effectiveness of selling on Amazon. There are 4 main benefits of selling on Amazon:
Make More sales: As the figures shared above, every month, millions of customers actively visit Amazon to shop for products. In 2019, total sales hit $280.5 billion with 150 Prime members worldwide. Amazon is clearly the #1 online shopping platform for most shoppers and the perfect place to start a business.
Approach potential customers: Amazon will help you build a customer base whether you're a new or established seller. Most customers come to Amazon to search for a product rather than a specific store, which is extremely beneficial for a new seller who has not yet created order and they may come across your products while they are shopping.
If you give them enough trust, there's a good chance they'll make their first purchase with you. This is a very important opportunity to get more customers. Make sure your store offers quality products and services.
International Expansion: Amazon is one of the largest and most trusted online shopping platforms. Amazon ships to more than 100 countries worldwide, which makes the process of selling internationally easier. The rest is largely up to shoppers if they're willing to pay higher shipping fees based on their location.
Low marketing costs: Millions of customers visit Amazon every day, depending on your niche and how crowded it is, you can start selling right away without any significant marketing efforts. Amazon's search engine works separately, so shoppers can search for the products you offer easily.
2.2 The Cons of Selling on Amazon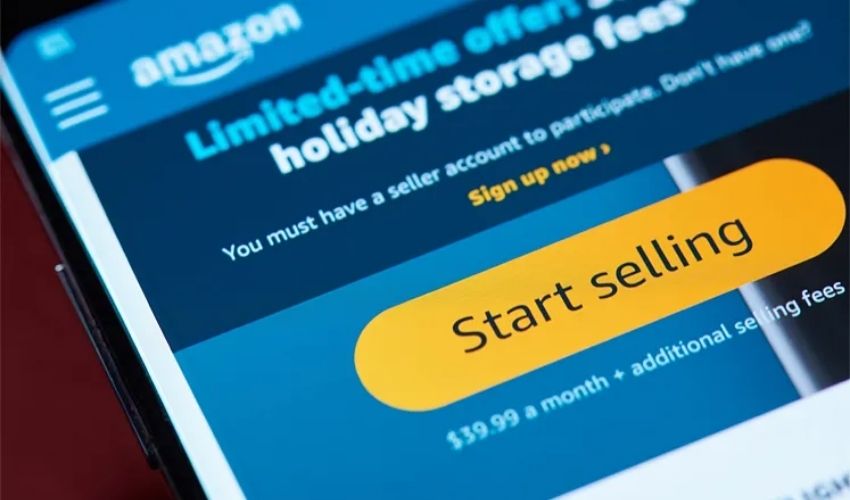 Besides countless benefits, any online shopping platform has its pros and cons, not just Amazon. These are the 4 main Cons preventing merchants from selling on Amazon.
High competition: For example, if you're selling the same product as other sellers, you'll be competing with them for the Amazon Buy Box. Amazon will decide which seller has the best match in terms of quality and price. That means, there are dozens of sellers offering the same product, but only one seller will win the buy box.
Selling fees: All the benefits listed above are not free. They are charged by Amazon in commission to retailers for each product sold. Before embarking on an online business on any platform you should be clear about the fees.
Complex data feed: You need to send daily product updates to Amazon with very specific requirements. As such, sellers need to create a dedicated Amazon feed from scratch. Specifically, all products need to be ASIN-affixed and uploaded via Amazon-API. This is technically too complicated and too expensive for the seller.
3. In Conclusion
If you are planning to start your business journey in Amazon, hope this article about Amazon Statistics will help you. The business opportunity is for everyone but success is based on effort.