One of the most common challenges every eCommerce brand including Shopify faces is how to how to compete with the thousands of other eCommerce sites available on the Internet. So the most effective method of achieving this is to use social media channels for marketing. Although social media brings a huge number of potential customers, brands have to make strategies to reach this audience target effectively. This article will help you deal with that challenge by selecting the 6 best tips to create Shopify social media marketing strategy.
Let's dig in!
1. Benefits Of Using Social Media Marketing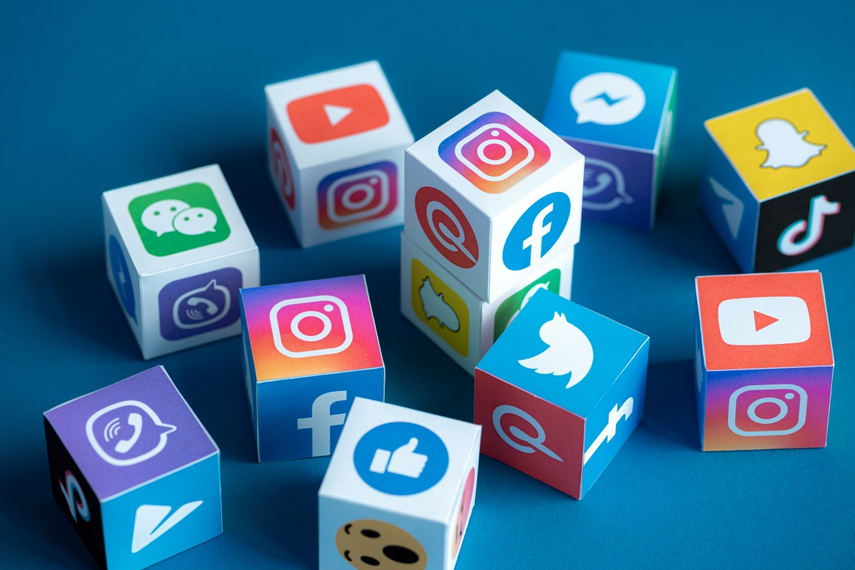 Drive Brand Awareness: One of the most important marketing goals for any eCommerce business is to gain brand recognition since consumers prefer to purchase brands they are familiar with. Fortunately, social media like Facebook, Instagram, TikTok… with a million active users make brand awareness building simple and effective (83 percent of Instagram users discover new brands on the platform.)
Increase website traffic: Sharing great content from your website to your social channels is a great way to get visitors as soon as you publish a new post. So it can be said that social media posts and ads are key ways to drive traffic to your website (You can use UTM tracking tags to collect data on your click-throughs).
Generate leads: Lead generation is such an important benefit of social media for businesses while it offers an easy way for potential customers to express interest in your business and your products. That leads to many social networks offering advertising formats specifically designed to collect leads.
Establish Social Proof: Reviews or recommendations from friends and family play a huge role in creating new customers and consumer decisions. When people start talking positively about your product, that means they are building brand awareness and getting more sales for your brand. Driving social word of mouth can be done naturally or you can partner with influencers who have a large number of followers on social media. They are the ones who can draw the attention of that following to your brand.
For example: Take a look at Adore Me! This lingerie brand discovered the power of influencer marketing and they decided to partner with influencers for a series of unboxing videos on Instagram to reach and attract new, younger audiences and increase sales. This strategy results in a huge bump seeing a 37% lower cost per incremental purchase and a 7% higher sales conversion rate.
Customer And Audience Engagement: Social media is a two-way street that allows you to interact directly with customers and also gives them the chance to interact directly with your brand, unlike traditional media, which offers only one-way communication. However, if you want your customers and followers to be engaged, you have to be the first one to do that. You need to stay active and respond to comments and questions on your own social media posts as quickly as possible.
Learn more about your customers: All of the major social networks offer analytics providing demographic information about the people interacting with your account that you can use that data to tailor your social media marketing strategy in the future.
2. How To Create Shopify Social Media Marketing Strategy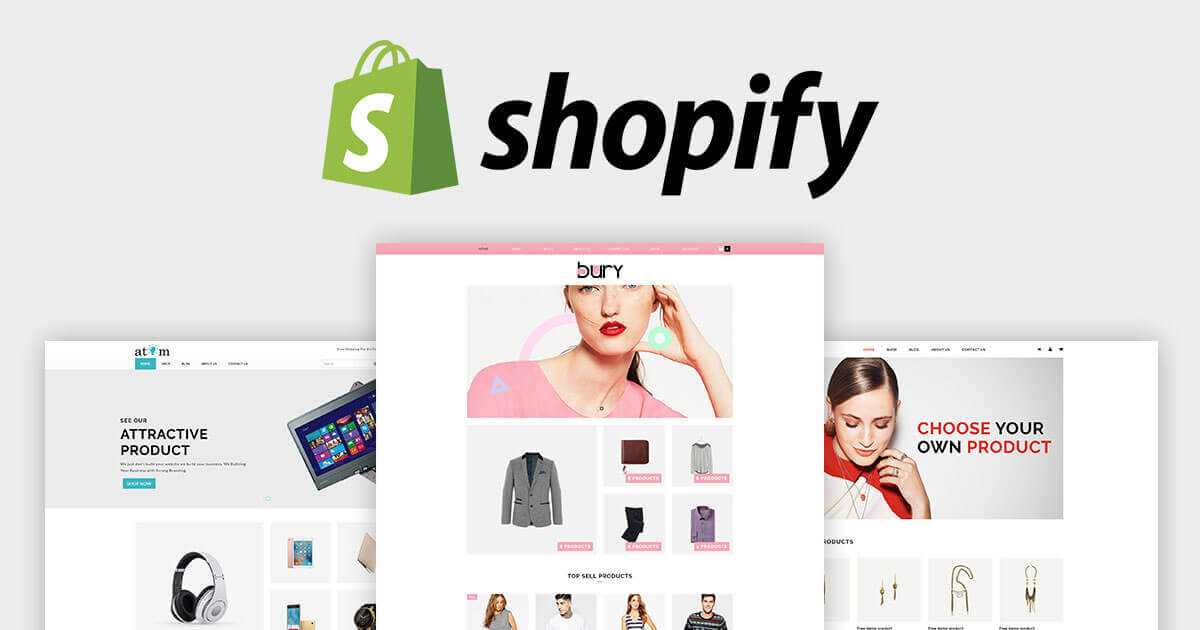 2.1 Identify Target Audience
The first tip to create Shopify social media marketing is to identify target customers. No matter where you implement your marketing strategies, it is necessary to start with understanding your potential customers. Building a rich context about your target audience takes time, but will put you in a better position at the start. You can research your target audience by taking a deep look at demographic and psychographic data, etc.
Location: Where do your ideal customers physically live?
Age: The age range of your customer
Gender: What gender do they identify as?
Interests: Knowing their interests help with potential content ideas
Motivation to Buy: What reasons would they have for buying your product?
Buying Concerns: Why do they choose not to buy your product?
Other information
This helps you form a mental image of who is likely to buy from you and also creates your initial strategy. Additionally, your job will be easier if your business naturally focuses on a specific niche than trying to appeal to a more general audience. You also should visit the places like Reddit or blog comments, for example, to know what they're interested in.
For example, you are selling pet products. So, focus on pet owners who are likely to care about your products most. Often lurking on Reddit to find potential customers' interest, or even figure out what problem they are struggling with.
2.2 Determine Important Metrics And KPIs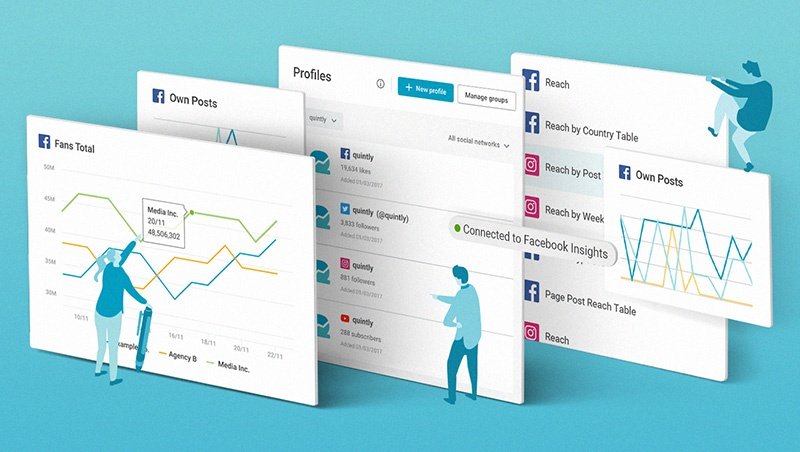 There are a few numbers that you need to pay attention to when growing your social media accounts.
Engagement: Social media engagement is used to know if your audience actively interacts with your content and how effective campaigns are. So, engagement metrics include likes, comments, and retweets, post engagement, and clicks.
Awareness: Awareness metrics will show you your brand's visibility on a platform.
Return on investment (ROI): One of the most important metrics for any social media campaign is ROI that allows you to ​see how many people purchased something on your website from a social channel.
2.3 Coming Up With Content For Social Media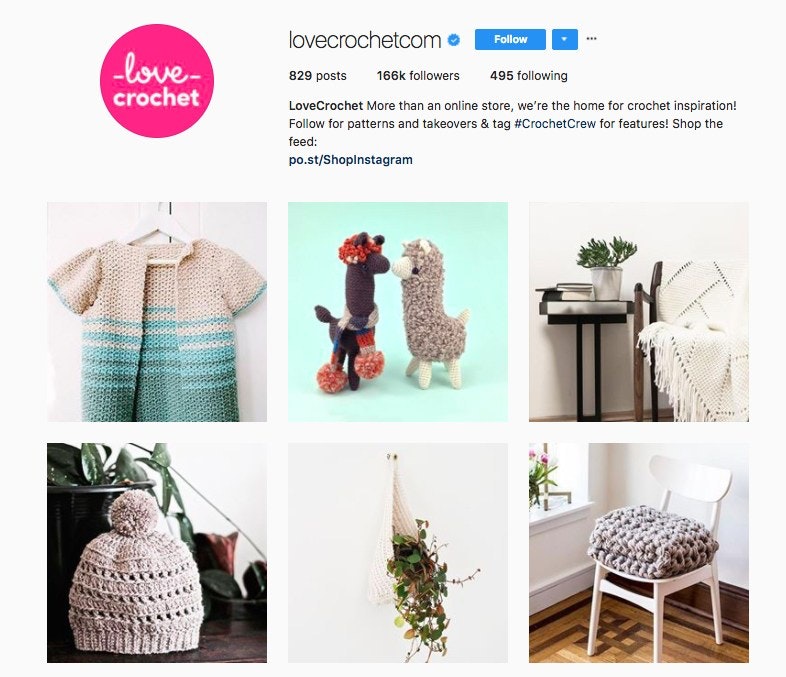 The next tip to create Shopify social media marketing strategy is to come up with content for each channel. On each channel, you can produce a content series, or you can have reruns of fan favorites to fill in for empty time-slots. Defining your content and post types makes it easier to think up and produce social content.
For example, you might highlight customer feedback every Tuesday re-up a post every Wednesday, etc. Turn around these pieces can keep your social media calendar full while you have more time to build out more elaborate and meaningful assets, such as a promotional video. Some ideas will need a greater investment when they help achieve a number of important goals.
You can consider the following ideas for your next content:
News: Information about what collection is going to be released next (if you are selling clothing)
Education: Share tutorials on how-to protect products
Contests and giveaways: This is a great way to promote your products to your audience.
Q&A: Ask your audience a question such as 'Tag a friend who's always late", or answer a common question that you get from customers.
Behind-the-scenes: Share how your product, video, photoshoot were made. Giving your audience a look into the humans behind your business can go a long way to creating trust.
Get customers to contribute content: Encourage your customers to share pictures that use your products, then share those pictures on your own Instagram account and tag your customer's account as a thank you.
2.4 Plan Your Content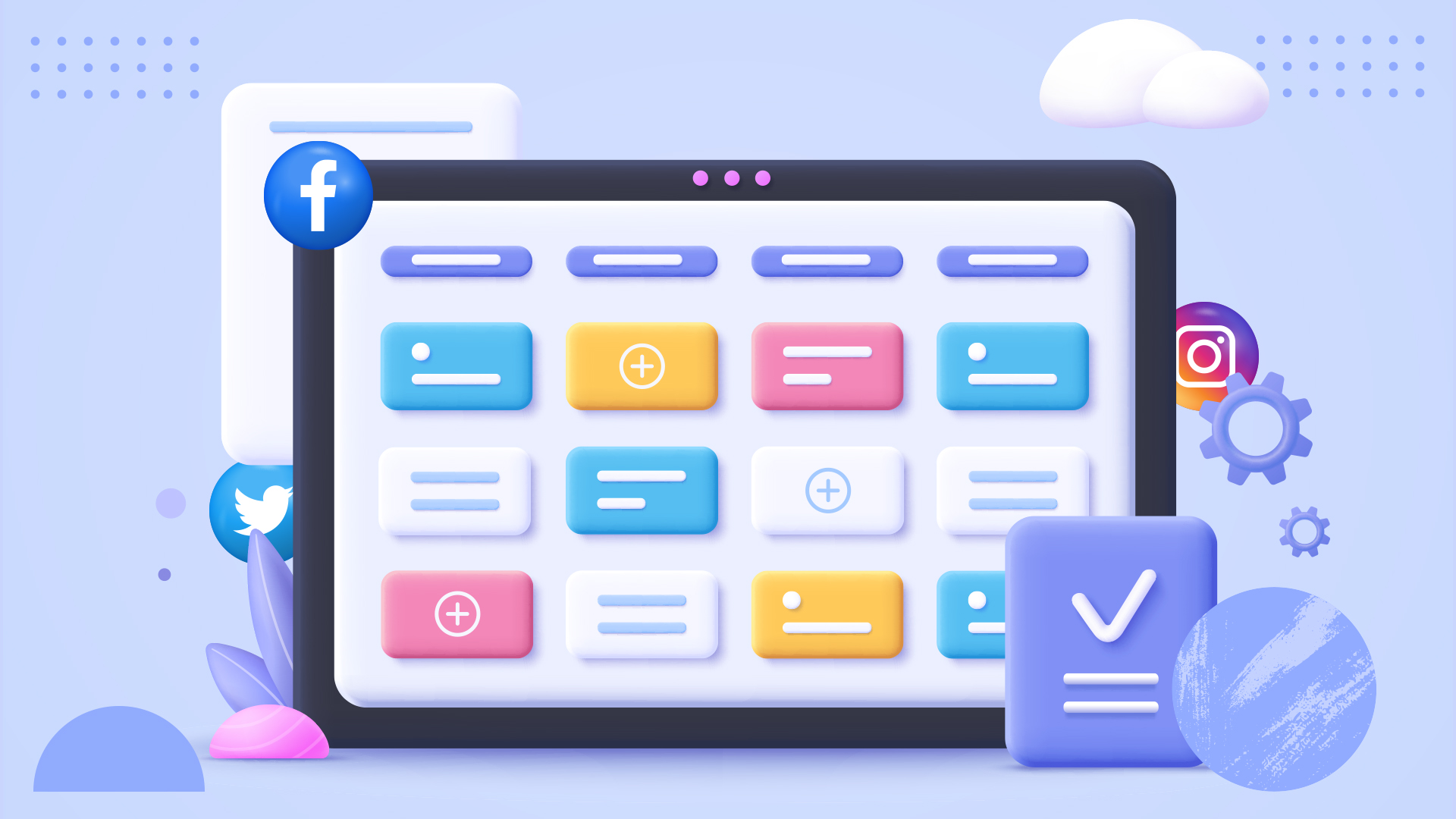 To make a successful Shopify social media marketing strategy, you need to have content and develop it in the right way. Ideas often seem to strike at random, so you want to create a process that lets you keep a backlog of ideas and develop them until they're ready to schedule. To make this process professional, you might need a scheduling tool (you should consider Trello).
Once you've prepared the content for your posts, you can start adding them to a queue using the scheduling tool. It's fine if you only have time to post once every few days in the beginning. You can build up from one post a day to a higher frequency, and check if it gives better results. Finally, you need to figure out when your audience will be scrolling through their feeds most, and the "best posting times" for your particular audience.
What's more important is that you should schedule your posts in batches, at least a week in advance, so you can focus on other things while your social media publishing runs in the background.
2.5 Choose Social Media Channels
Social media gives you unlimited chances to build a presence for your brand. But it's easy to make those mistakes below if you're just starting out on social media:
Build your presence on too many channels that you can control.
Focus on the same and do not promote the strengths of each channel.
Choosing social media channels for your Shopify social media marketing is essential. However, each channel you choose is another concern, you need to prioritize what channel your customers use most and focus on that channels in the beginning.
Facebook: Facebook is one of the most widely used social media apps by a broad range of consumers and also a common channel used by many businesses for promoting their brands. Facebook can be used to provide customer service by the ability to add customer reviews and a popular Messaging feature. This platform is also an incredibly powerful way of advertising. The custom target audience tool in Facebook is another marketing miracle that allows you to build ads around a specific target audience profile while the budgets for the ads are determined by you. Its database of information can be used to deliver targeted ads to your ideal customers.
Instagram: In terms of Shopify social media marketing channels, it can not miss Instagram. About 59% of the platform's active users visit the site daily and spend at least 7 hours per week interacting with friends while 130 million Instagram users engage with shopping content every month. So, Instagram isn't just for personal use anymore but a global platform that allows brands to grow their brand awareness, introduce new products, and generate leads.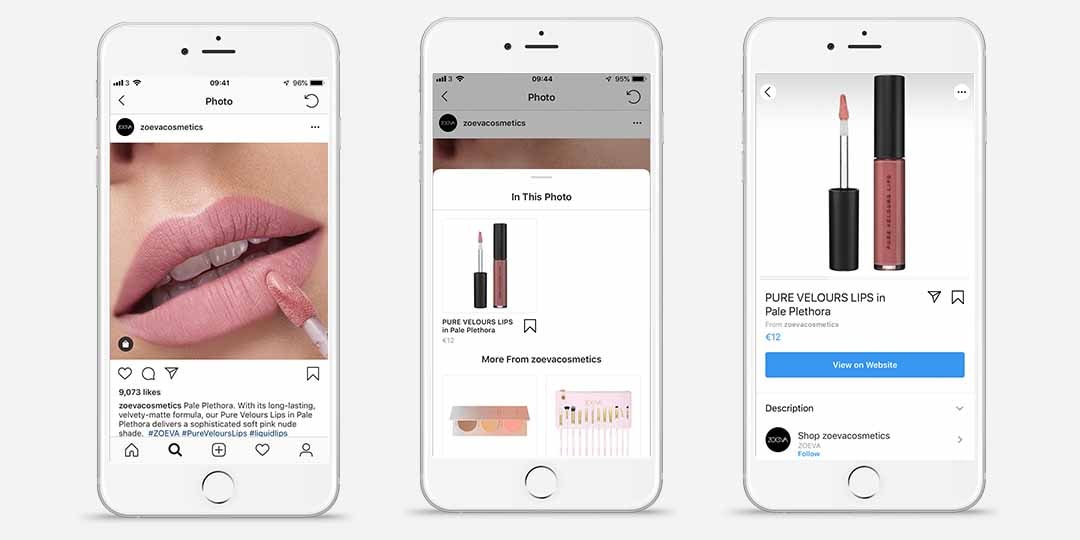 Instagram's primary advantage is its visual nature. In another word, Instagram is the best platform to showcase that content through videos, illustrations, and pictures which are discoverable through hashtags. There are also Instagram Stories and Instagram Live, which lets you share moments in real-time within 24 hours giving you the unique option of keeping your Instagram feed consistent and clean.
Establishing a strategy before diving right into a new social media platform will help you determine what type of content to publish and how often to post it as well as keep you focused on your goals and most importantly your audience.
Pinterest: Researching is a necessary step for shopping. Pinterest is more primarily a research tool than a social media channel that excels in making the journey from discovery to conversion as simple as possible. People who visit this platform to learn more about a product or style are significantly more likely to convert faster than through any other social channel. That's why this platform is considered the most effective Shopify social media marketing channel. The diverse and creative nature of Pinterest's content is the best way to convert and makes it the perfect shopping channel.
Youtube: YouTube is the second largest search engine that can help improve your SEO and overall brand presence with 42.9% of web users accessing YouTube each month. This platform allows your brand to present unique content that's easy to watch and share. One great thing about YouTube is that your customers can use it to get deep information and learn more about your products with videos than they would from a blog or recommendation, this can lead to more sales.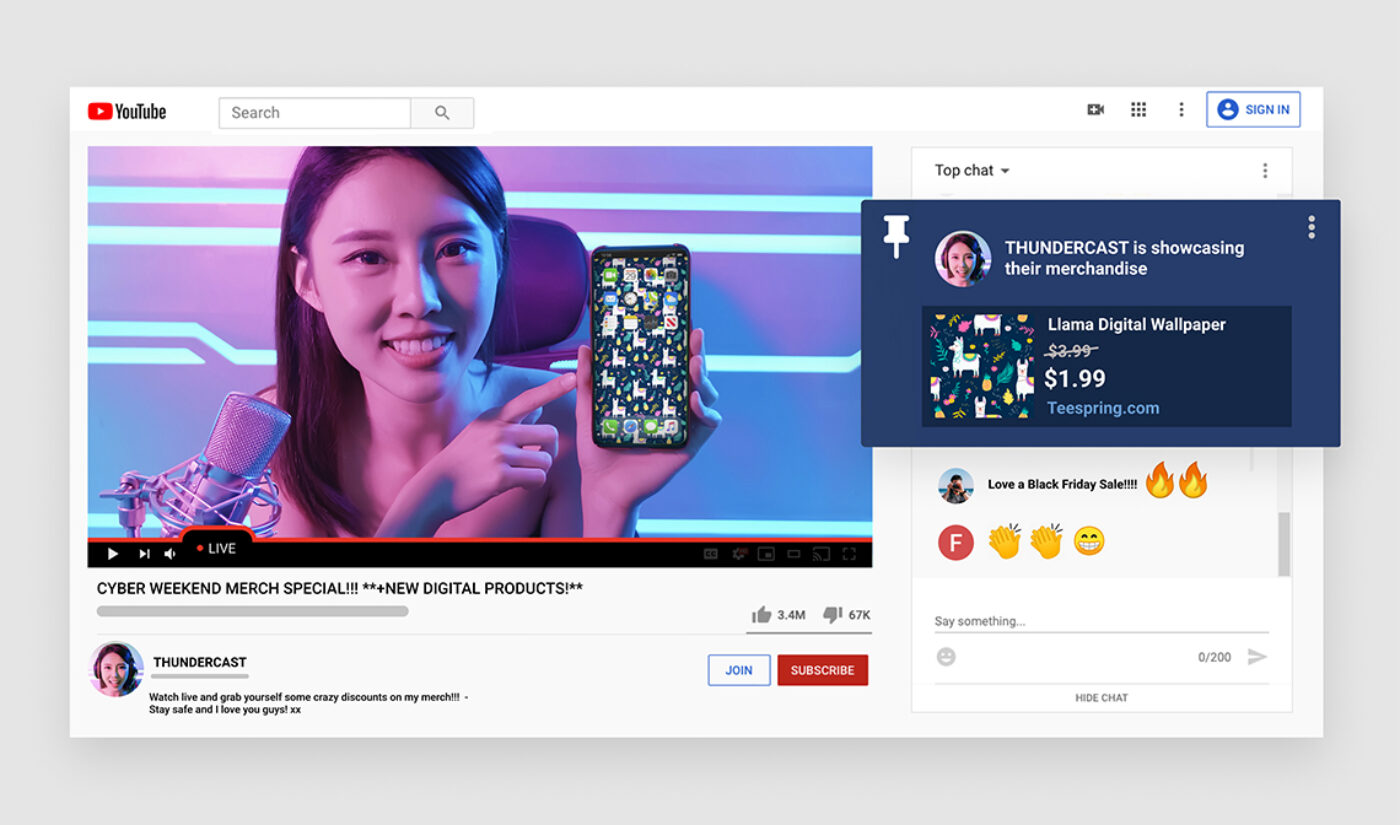 As an eCommerce brand, you can create video content for YouTube that attracts potential customers, this tactic is useful to gain visibility for your online store.
TikTok: Viewers prefer engaging raw videos that TikTok offers over highly edited content. This difference makes TikTok stand out from other channels and helps creators a chance to connect with their audience authentically. TikTok is especially a useful social media channel for your brand if you're targeting a younger crowd since 62% of its audiences are between the ages of 10 and 29 years old. TikTok is not only working well for building brand awareness, but also a magical tool to drive sales by having the link-in-bio feature. So if you are looking for Shopify social media marketing channel, you can't miss TikTok!
2.6 Track Performance – Shopify Social Media Marketing Strategy
One way you can do to know what's working and what's not is by tracking, otherwise, it's hard to know whether you're delivering on expectations. Monitoring carefully your metrics lets you make small changes promptly to your strategy, rather than huge overhauls. If you can't do that yourself, use social media analytics tools to measure performance across channels and deep dive into one channel, or quickly compare multiple channels at once. Although this is the last tip of creating Shopify social media marketing strategy in this list, you also can search for other strategies that work with your brand.
3. Conclusion
It is estimated that people spend an average of three hours every day, that's why social media marketing has grown to become an important channel for eCommerce sellers to engage customers. Shopify social media marketing strategy is absolutely a necessary step to keep your business on track while building a social presence, better branding, higher customer loyalty, more conversions, improved customer support, and extra traffic to your website.