You are pursuing your dream of becoming a Tik Toker and turning this hugely popular platform into a monetization method. This informative post reveals many proven facts about why and how to make money on Tik Tok. Let's check it out and find the ways you can start now!
1. Why Choose Tik Tok To Make Money 
This early part gives you three concise explanations for the reasons why you should choose Tik Tok to make money. Before the advent of Tik Tok, Facebook and Instagram are two major social media, you can make money through its ad platform. With Tik Tok, you can do the same. However, Tik Tok's innovative ideas and its uniqueness in using a video content post make it become the most favorite app around the world. More interesting, at the same time, users can make money on Tik Tok and serve for their entertainment.
1.1 The Booming Social Platform 
Tik Tok has caused a significant explosion online worldwide. It got 800 billion downloads worldwide. The ages between 16 and 24 have accounted for 60% of users, referred to as Generation Z. These numbers point out that Tik Tok has approached a vast number of users, showing the highest engagement on videos successfully.
Furthermore, Gen Zers has created the next wave of a cohort of customers. They will become the most extensive customer base through 2030 with a high buying power beyond their income. Undoubtedly, Tik Tok has been a vital business tool to connect brands with their potential purchasers.
1.2 Easy To Create Videos On Tik Tok 
The built-in Tik Tok camera makes it easy to create your video without other technical support. Tik Tok allows users to apply filters, effects and use lip-syncing to a song or a sound. Additionally, videos on Tik Tok are concise in around 45 – 60 seconds, which will require minimum effort. If you have a creative, fun, and authentic video hopping on trends, your video quickly becomes viral to allure many audiences.
1.3 Many Proven Ways To Make Money On Tik Tok 
The advent of Tik Tok and its innovative ideas bring monetization opportunities for users. Tik Tok's highest-earning stars earn up to 7 figures US dollar on this hugely popular social platform. Their earning methods are not different from the eight proven ways we share with you in the next part. According to your expertise, you can choose 2-3 methods to do at the same time. It would be easier and quicker for you to get paid from Tik Tok.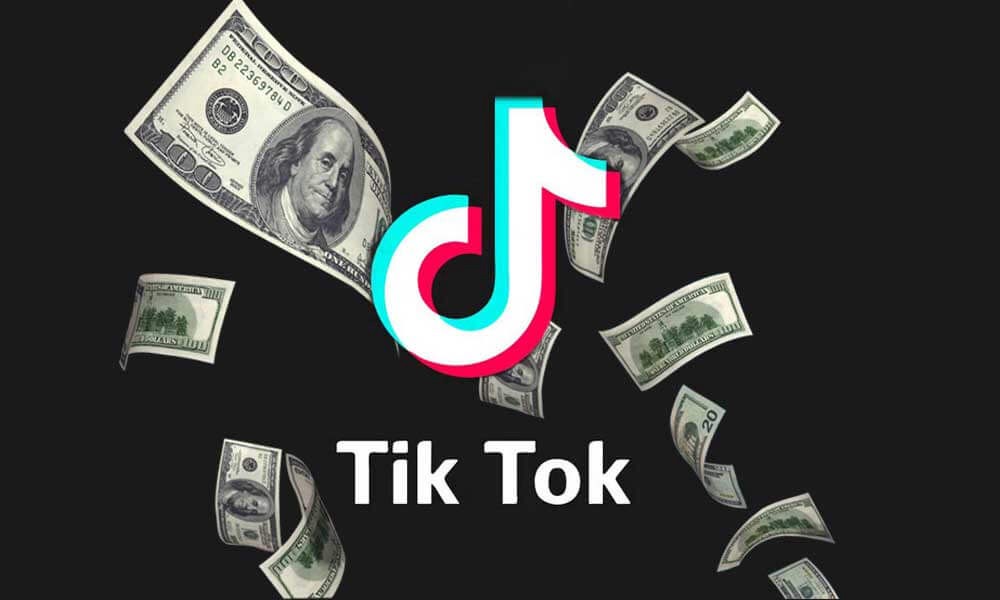 2. How To Make Money On TikTok 
The second part will share with you the 8 proven ways to make money on Tik Tok. We will start with the simplest way to more difficult methods.
2.1 Growing Accounts And Selling Them
An exciting and distinct feature of Tik Tok is that you can sell your Tik Tok account to any brands interested in your themed account then use it to promote their products. To make money on Tik Tok by growing accounts and selling them, you will create viral videos focusing on one specific topic to have at least 10,000 followers engaged. Exciting topics you can make videos are all kinds of arts, DIY projects, crafts, tutorials, workout videos, voiceover or makeover videos, etc.
To reach that number of followers, apart from investing in interesting videos posted consistently, you also spend time interacting with viewers to increase engagement. The more followers and the better engagement rate the TikTok account has, the higher the price you can sell it.
2.2 Donations (Virtual Gift)
Go Live is a unique feature in which you can make money on Tik Tok through live streaming. Having said that, this feature is only available for accounts with a minimum of 1,000 followers. The audience donates virtual gifts or coins to their favorite creators to show high appreciation for the live stream they organize.
They can buy virtual gifts with coins. The value of 100 coins is equivalent to $1.39. The earning coins can be converted into cash and withdrawn through the personal PayPal account when they reach the diamond level. Users are allowed to use 50% of the total earnings you have. The remaining is kept for Tik Tok, App Store, and Google Play.
China's Tik Tok, the Douyin app (Chinese name of Tik Tok) can even add links to shopping carts or hold auctions and sell products on Livestream. In these ways, Tik Tok became the most trending monetization platform.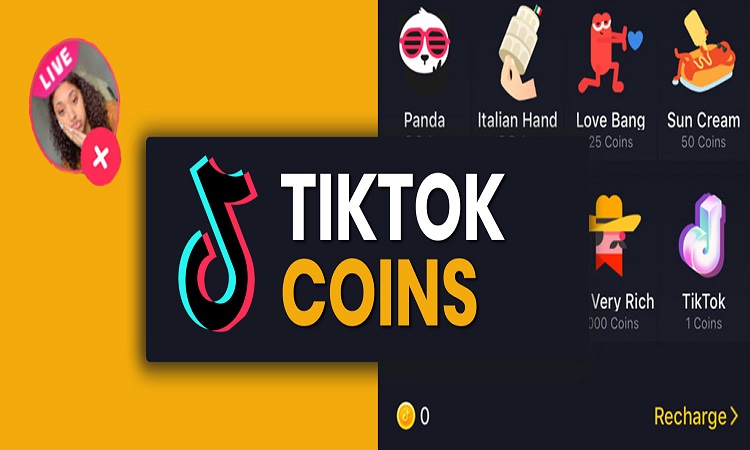 2.3 Manage Influencer Campaigns
TikTok has become an emerging phenomenon, which has impacted the marketing and approaching customers. Such a phenomenon comes from the engagement of viewers with influencers. Fans love and believe in what they have. As a result, many brands want to have influencers as brand promoters or ambassadors to promote brands and products. Finally, it has created a new job opportunity as managing influencer campaigns. As the coordinator or a broker, your role is to facilitate their negotiation.
On the other hand, you can become a Tik Tok marketing agency and make money by referring brands to influencers. You can also take it further by creating a social marketing strategy to meet the brand's goals. If you have good social networking and negotiation skills to connect influencers and brands, managing influencer campaigns is one of the hottest ways to make money on Til Tok.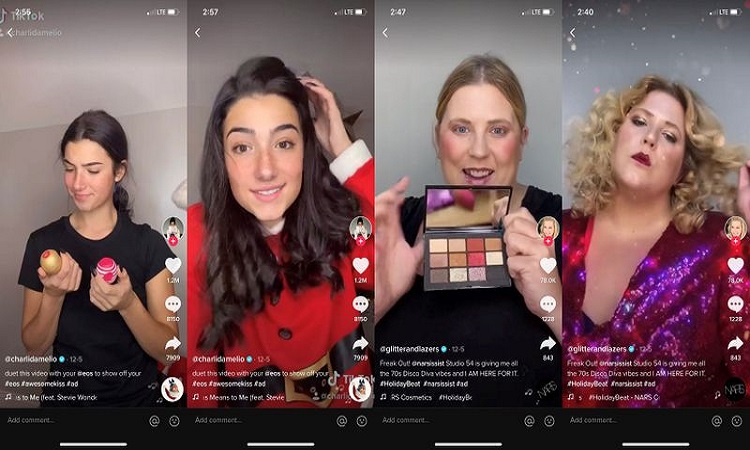 2.4 Tiktok Ads Platform
The simplest method to increase revenue we usually look for is through advertisements. Like Facebook and Instagram ads, the Tiktok ads platform is also a powerful tool for promoting brand names and reaching many customers. If your products are trending and suitable for Gen Z, the Tiktok ads platform dramatically improves sales performances.
Tiktok gives users four types of high-cost efficiency advertisements. The typical ways to make money on Tik Tok through the ad forms are infeed native content, brand takeovers, hashtag challenges, and branded lenses. If you create the right content to go with the ads format, you get a huge revenue and image effect for your brand.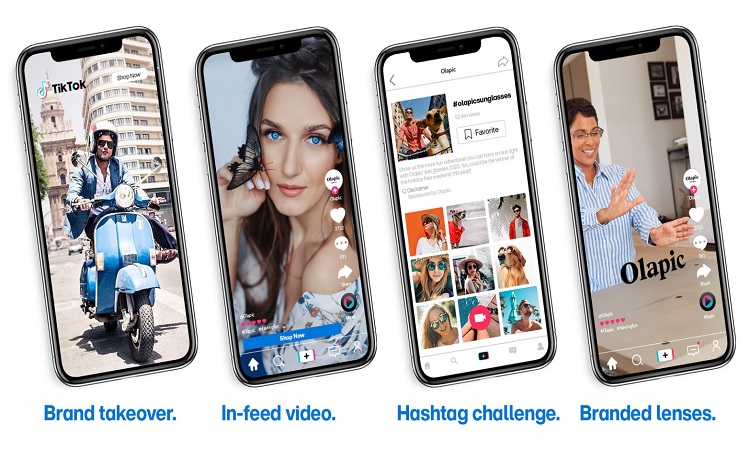 2.5 Management Services
If you are a good storyteller and creative in making viral videos, offering management services for famous Tiktokers is one of the best ways to make money on Tik Tok. Tiktokers always need unique and new scripts to increasingly make them momentum.
In the position of a management service provider, you can help influencers with:
Introduce brands that match their image and follower interests.
Negotiate deals and agreements on their behalf
Consult in a content strategy to maximize their exposure and engagement
Come up with new and interesting ways to make money
2.6 Partner With A Brand You Trust
Tik Tok's social phenomenon has changed the mindset of traditional marketing. The advent and popularity of Tiktok have made marketing planners take advantage of influencer marketing as a powerful communication channel to be in front of vast new audiences and tons of potential new customers.
Undoubtedly, once you have significant influence over online followers, many brands or branding agencies want to find your cooperation in their influencing marketing campaigns. On the other hand, you can be proactive in finding cooperation opportunities through the TikTok creator marketplace. It acts as an influencer agency to connect the influencers and brands then facilitate the partnership. To turn the idea of partnering with a brand into an effective monetization method, it is necessary to care about the following issues:
Cooperating With The Brands You Trust
Your fans care about your ethics and behaviors. That's why you only go with sponsored content, which aligns with the theme your account followed.
Create A Few Non-Sponsored Posts
Creating a few non-sponsored posts relating to the brand's main products or other products in the same categories makes your sponsored content more relevant and gains more trust from the followers. 
Use The Branded Content Toggle.
Tiktok created branded content toggle with the tag #Ad or  #Sponsored to the video's description. It is the method for your followers to be aware that you promote a product or service for a brand. It makes everything transparent for you to make money on Tik Tok although many advertisements are unrelated to the theme you create.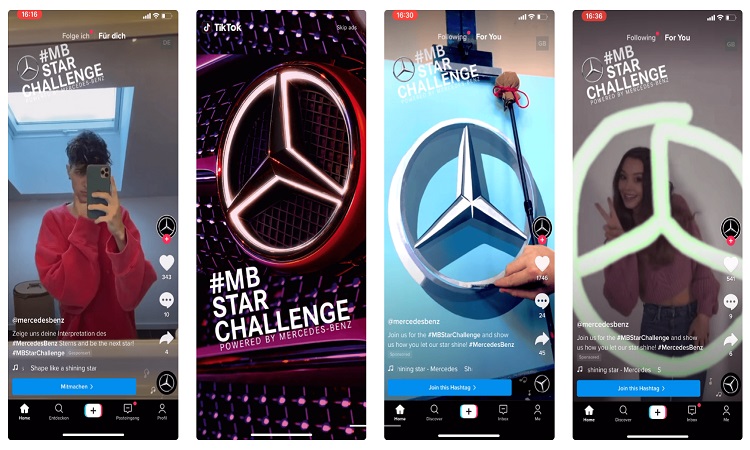 2.7. Use Tiktok To Advertise Your Products
Tik Tok business accounts available in the UK, US, and Canada allow users to add a product tab and product links to their profiles. Until now, this functionality has been integrated into Shopify. So, if you have an e-commerce store on Shopify, TikTok ads are one of the fastest ways to boost sales.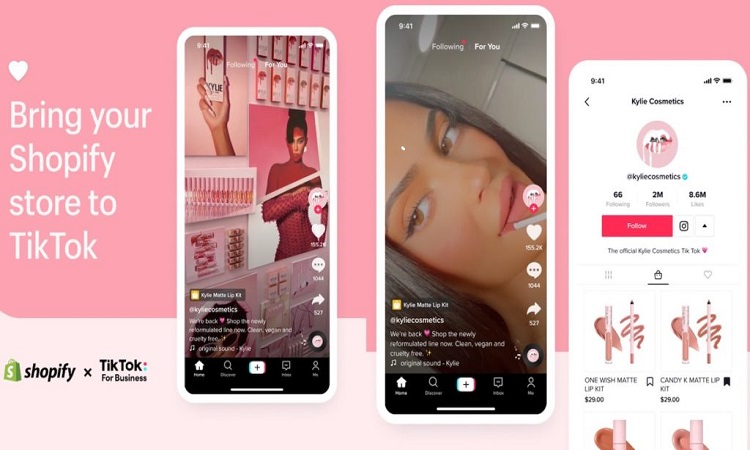 2.8. Apply to TikTok's Creator Fund 
The innovative idea of Creator Fund is how TikTok shows its appreciation for the TikTok creative community and encourages them to produce more incredible videos. Applying to Creator Fund is not a bad idea for you to make money on Tik Tok, although it could be more challenging by the following criteria:
Based in the US, UK, France, Germany, Spain, or Italy.
Have a Pro account.
At least 18 years old.
Have at least 10,000 followers.
Have at least 100,000 video views in the last 30 days.
Have an account that fits with our TikTok Community Guidelines and terms of service.
3. Tips For Getting Paid On TikTok
3.1 Be Authentic
The prerequisite and realistic way to make money on Tik Tok is the authenticity from the number of followers, likes, or shares. One more decisive factor is the video's authenticity, which could allow making your short video viral and sharable right after one night. Along with authenticity, creativity is another major factor to get you successful in making money on Tik Tok. They create uniqueness and capture the vast attention of followers.
3.2 Be Transparent
If you join in an influencer marketing campaign, sell products or post sponsored content, transparency is essential to keep your followers engaged with you.  Transparency of the way you make money on Tik Tok also relates to ethics, which your fans much care about.
3.3 Look To Your Favourite Creators For Guidance
Searching for ideas from your favorite creators and modifying them to suit your audience is very worth considering. The reason is that followers love to update hot trends and fresh content. While you are lack ideas to keep your momentum, let's check out what they are doing!
3.4 Don't Ditch Your Regular Content.
The lifespan of social media posts is very short while you are wanting to make money on Tik Tok. So, it is always important to look for your audience's taste and innovative ways to get them to love and share your videos. It is very essential to help you reach the highest followers and get paid by Tik Tok.
3.5 Avoid Tiktok Mistakes
The successful Tik Tok marketing leverages significant benefits for users who want to build their image and make money on this social networking. To achieve these two purposes, it is crucial to avoid some following common mistakes:
3.5.1 Not Targeting the Right Audience
The explosion of Tik Tok gives marketers an enormous market up to 800 billion customers. It leverages a huge potential in marketing. However, selling products on Tik Tok is getting tougher than on Facebook and Instagram. The reason is in customers' minds, Facebook and Instagram serve both the communication channel and marketplace. They also have a larger demographics than Tik Tok.  On the other hand, nearly 60% of Tik Tok users are Gen Zers, who are utilizing Tik Tok for entertainment as their main purpose.
To turn Tik Tok into an advertisement and communication channel, it is crucial to target the right audience, who can be become potential customers for your products. Otherwise, the vast number of followers you have can not bring you the biggest business.
3.5.2 Not Being Entertaining
The principle of engaging fans on Tik Tok is making funny videos. Ideally, it can amaze viewers with creative ideas. So, the application of traditional marketing methods like genuine content in a general tone can not make your video go viral in Tik Tok, in which millions of amusing videos are being shared.
3.5.3 Not Sharing User-Generated Content
User-generated content is a handy way for you to reach the highest audience engagement. On this hugely popular platform, if you are not sharing user-generated content, it would be so hard to use it as the monetization method.
Using UGC means that your users create and share posts featuring your brand. They are exposing your products and services to their audience. By doing it, you can reach the biggest number of customers while getting credibility for your brand.
3.5.4 Not Spending on collaborations
3.5.5 Being Too Promotional